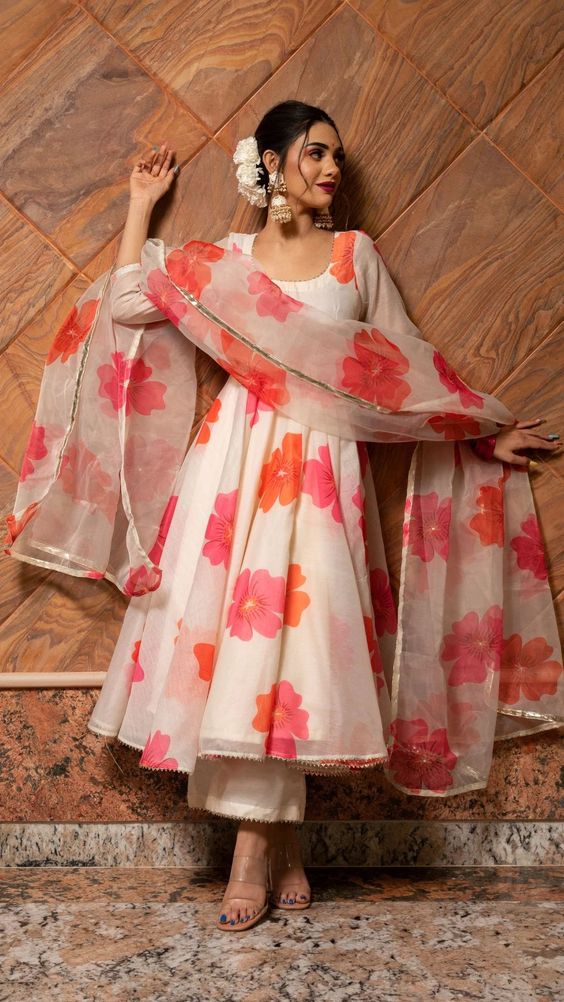 As wedding bells start to ring this festive season, it's time to glam up in desi outfits and make heads turn. Traditional attire not only catches more attention but also gives us a sense of belonging to the Indian culture. And when one considers buying ethnic outfits, it's important to have a quality check of the material and design. So, here are some of the ethnic wear brands in India that stand out in quality and offer a new-age collection of traditional wear.
Also Read: Top Fashion Designers in India Leading the Fashion Industry
To keep alive the richness of the Indian ensemble with a tough of modern trends, these ethnic wear brands have constantly strived to create aesthetic, elegant and top-class traditional wear such as sarees, lehengas, kurtis, suits and dresses. With multiple designs, fabrics and colours to choose from, you can get the best ethnic outfits from these top ethnic wear brands in India.
Discover the top Ethnic Wear Brands in India in 2023
Last year we saw some ethnic wear brands putting their best foot forward with innovative offers in traditional wear. Not just that—they also became style guides we could rely on, taking inspiration from the best of Indian wear in compliance with the latest fashion trends. Here is a list of ethnic wear brands in India to shop for the latest Indian clothes and ethnic attires.
1. BIBA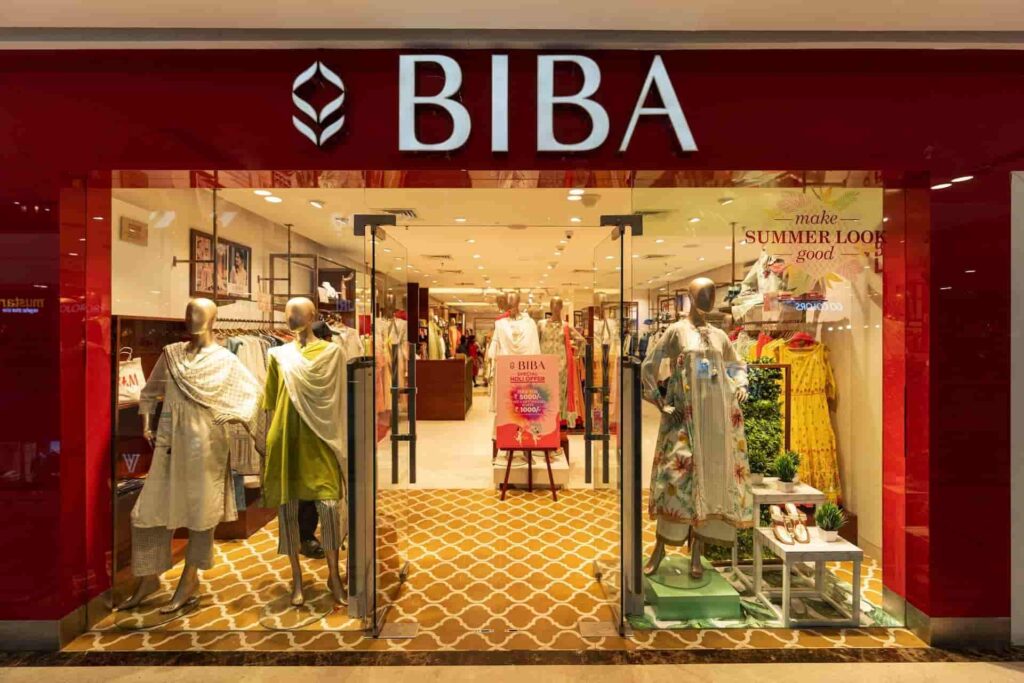 BIBA is one of the most accredited ethnic wear brands in India. Since 1998, the brand has been delivering an exquisite range of ethnic wear, including kurtis, tunics, salwar suits and Punjabi dresses for women. Besides ready-made garments, they also offer unstitched dress materials and jewellery. This Indian brand has even dressed top Bollywood celebrities on the big screen, like Kareena Kapoor in the movie Bajrangi Bhaijaan.
2. Global Desi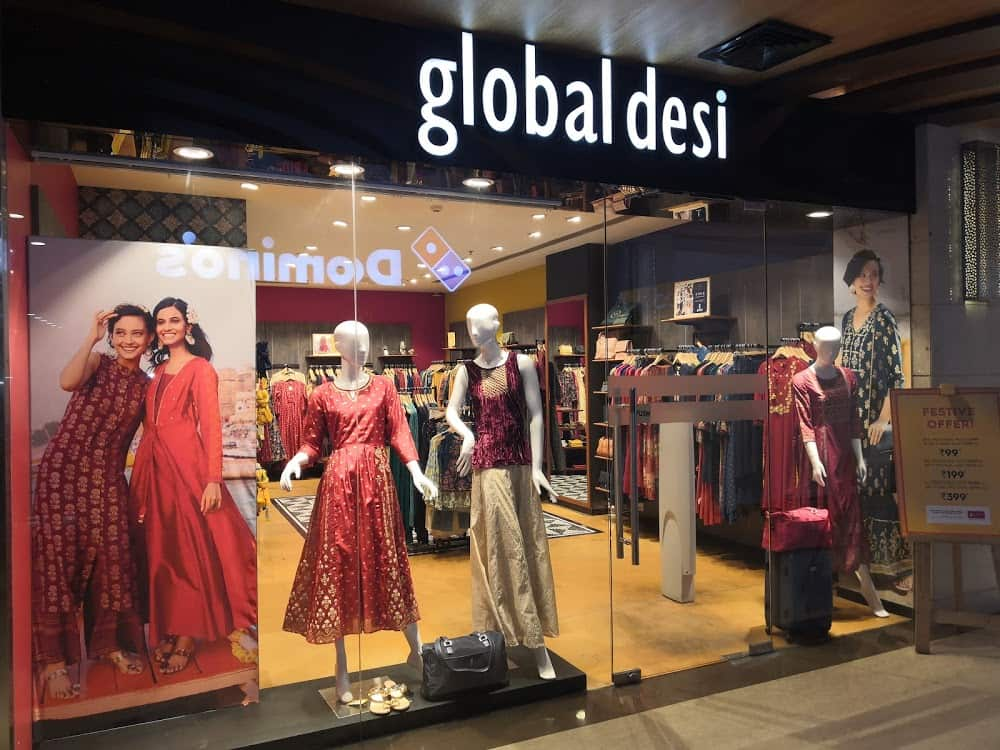 Owned by a renowned Indian fashion designer Anita Dogre, this brand is worth exploring if you are into fusion ethnic wear. True to its name, Global Desi offers vibrant Indian prints, colours and designs made in western styles, such as off-shoulders, cold shoulders tunic tops, jackets, kurtas, maxi dresses and more. There's also a variety of bottom-wear options to pair these with. The brand's boho-chic style collection is a must-try for weddings, traditional rituals and festive occasions like Diwali and Eid.
Also Read: Top 10 Richest Cricketers in the World
3. Akkriti by Pantaloons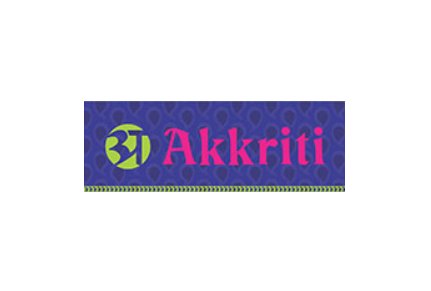 Akkriti is a sub-brand of the retail giant Pantaloons is one of the best ethnic wear brands in India for women who love wearing indo-western dresses and outfits. Their trendy kurta designs, flattering patterns and pockets, which are rare in ethnic clothing, have made the brand a cult favourite. Akkriti by Pantaloons has diverse ethnic wear options available for both men and women, and all this in a range of sizes, including plus sizes.
4. Fabindia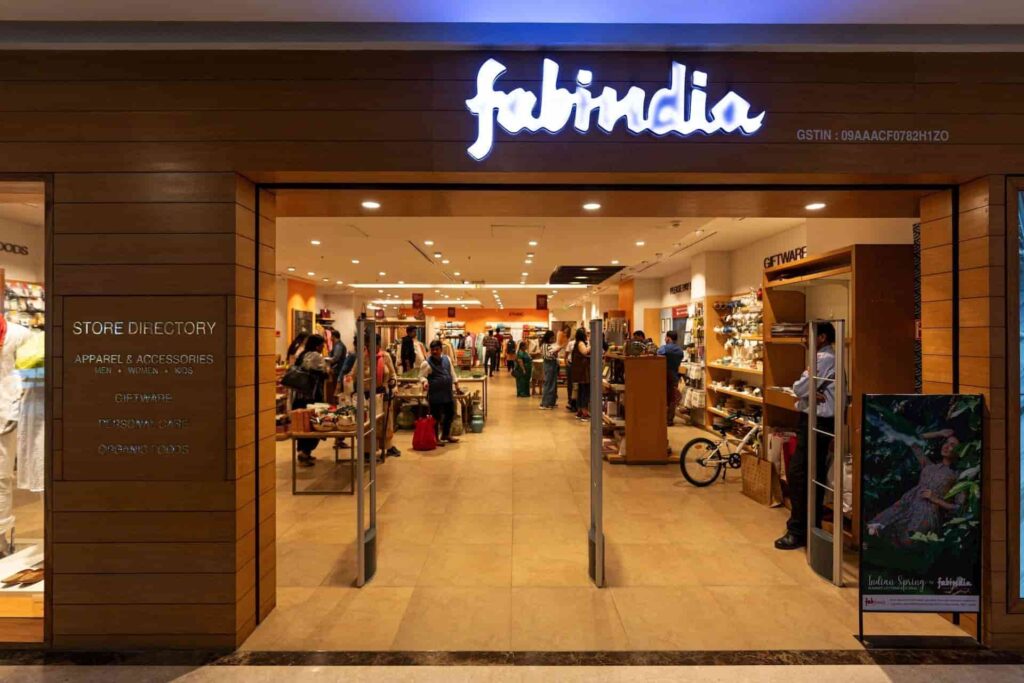 In accordance with its tagline 'Celebrate India,' Fabindia's collections truly represent the modern Indian culture. It offers all kinds of ethnic wear made by local craftsmen of India. It is one of the better known ethnic wear brands in India that also imports its merchandise abroad to countries such as the UAE, USA, Italy and Qatar. Fabindia also offers other products such as food items, skin care and beauty products, home decor, bags, jewellery and more.
5. W for Woman
Founded in 2001, the core mission of W, which stands for 'Woman,' is to provide a comprehensive ethnic closet solution for Indian ladies across ages. Their products range from contemporary ethnic wear to formal and festive wear—all of it with a touch of the latest fashion trends. Some such pieces include slit-cut, embellished and embroidered kurtas. So if you are looking for ethnic wear that is up to date with the hottest trends from the West, shop from W for Women's extensive collections.
Also Read: 11 Most Expensive Cameras in the World
6. Soch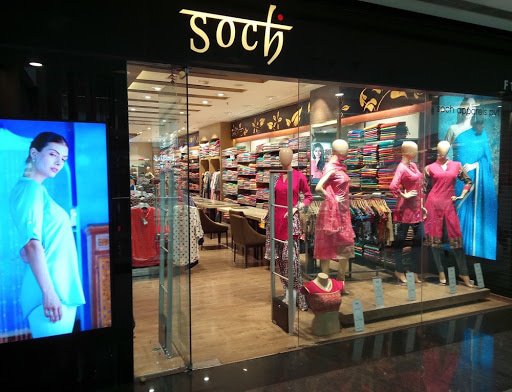 Soch is perhaps one of the most talked-about ethnic wear brands in India and is especially popular among fashion bloggers and influencers. It offers a vast array of ethnic wear clothes to meet the needs of Indian women from all walks of life. From opulent sarees for women and lehengas for women to basic tops and tunics, you can get it all under one brand. Soch flaunts a dazzling medley of colours, prints, designs and fabrics. Their ethnic collection is definitely worth trying if you wish to make heads turn.
7. Libas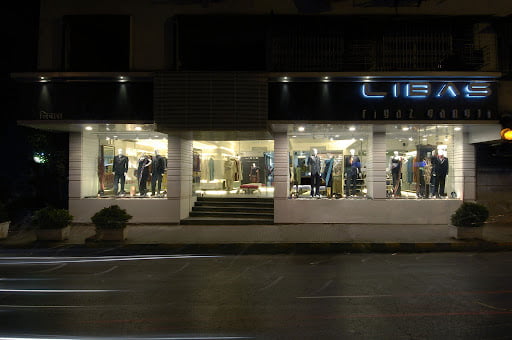 Libas is a global online fashion retailer that focuses majorly on stylish and trendsetting collections of ready-to-wear suits, dresses, sarees and lehengas. They also offer smart indo-western outfits that can be worn casually or dressed up for occasions. Libas stores house ethnic dresses for women of all ages, shapes and sizes. The brand's special attention to fit and fabric quality make it a favourite among many women.
8. Lakshita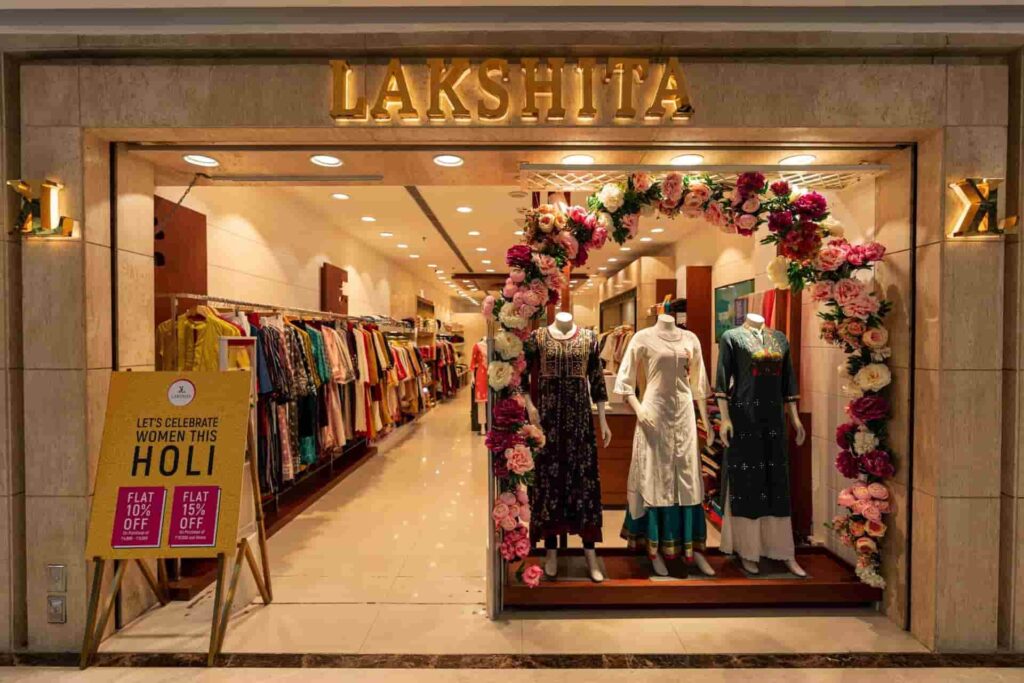 Lakshita is another leading women's apparel fashion brand that offers western as well as ethnic wear. Given its quality and style, the brand has managed to create a dedicated customer base over a period of time. The global appeal and superior feel of the garments at an attractive price range make this brand stand out. For these reasons and more, Lakshita can be your go-to place to shop for casual kurtis or western pieces and formal as well as party wear.
9. Melange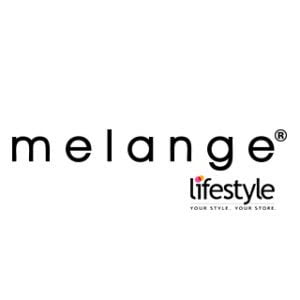 Melange by Lifestyle is one of the famous ethnic wear brands in India, offering traditional pieces for ceremonies and festive parties and formal ethnic wear for office meetings and conferences. In 2020, the label announced Deepika Padukone as its brand ambassador, strengthening its ethos of 'Rethink Ethnic'. Melange's motto is to recraft old forms of art into modern style, and their collection exhibits the same spirit. With a versatile collection consisting of kurtis, churidars and dupattas, you will be spoilt for choice while shopping at Melange.
Also Read: Different Types of Coffee & How to Make It
10. Rangriti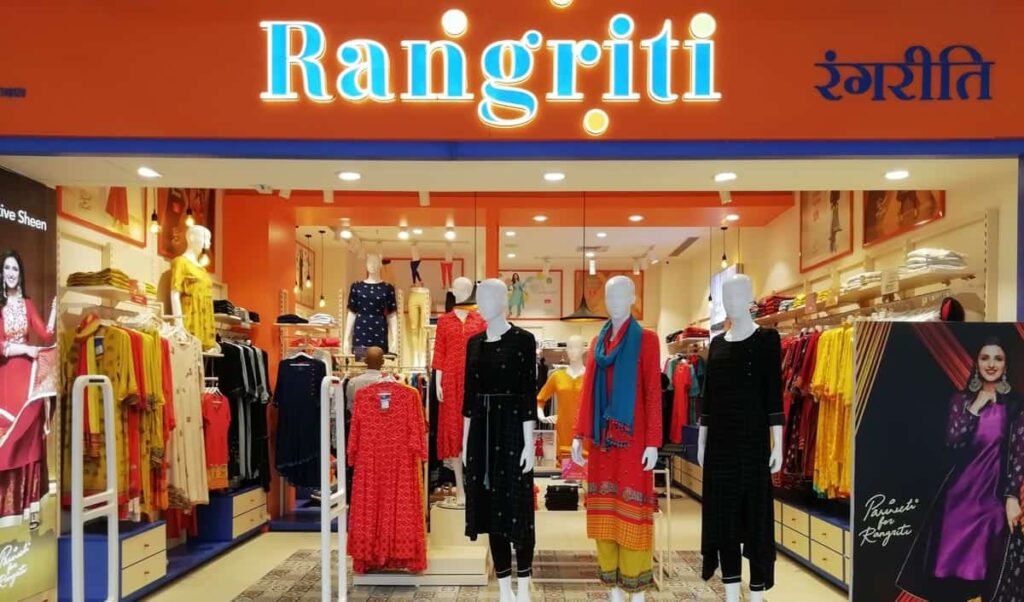 The name itself speaks for its motto—Raangriti is a duo of colour (rang) and custom (riti). It is one of the newest ethnic wear brands in India, which offers high-quality ethnic wear in beautiful shades and flattering cuts. The beauty of this label is that it offers varied products that are in sync with the latest style trends, are within an economical price range and are suitable for everyone. Besides garments, Rangriti also offers accessories such as traditional jewellery, stoles and masks.
11. Aurelia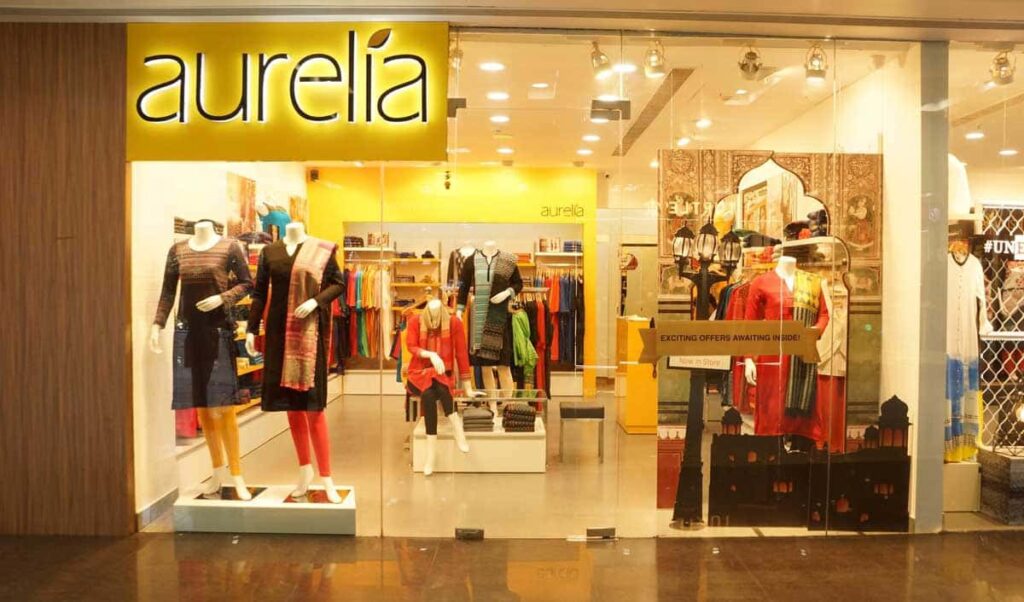 Aurelia is one of the regional ethnic wear brands in India that has successfully left its imprints on the global market. Aurelia redefines Indian ethnic wear by accustoming to the realm of traditions. At the same time, it also adopts trends and West-inspired concepts seamlessly into Indian wear. Aurelia offers ethnic gilets, skirts, kurtas, palazzos, shawls and even footwear such as wedges, flats and heels.
12. Shree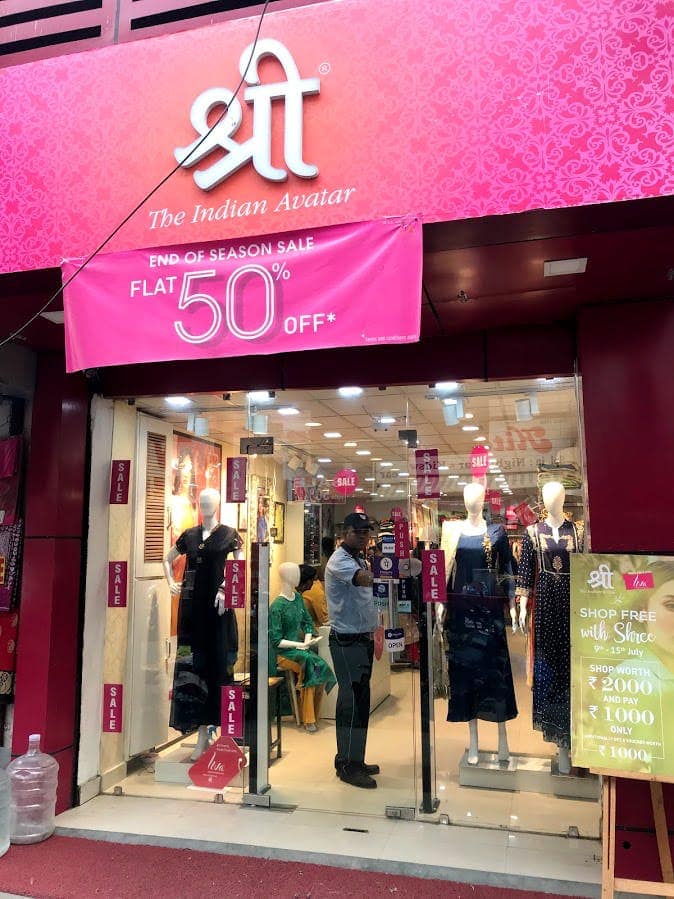 Deeply rooted in Indian culture, Shree is a lifestyle destination for everyday women's clothing. Along with its exquisite range of contemporary ethnic wear, Shree strives to provide the best quality products at valuable prices. It has a trendy yet classic fusion collection of ethnic and casual workwear. Shree is one of the best ethnic wear brands in India and can be your one-stop store for affordable everyday traditional clothes.
Also Read: Types of Photography You Would Love To Know About
13. Rain & Rainbow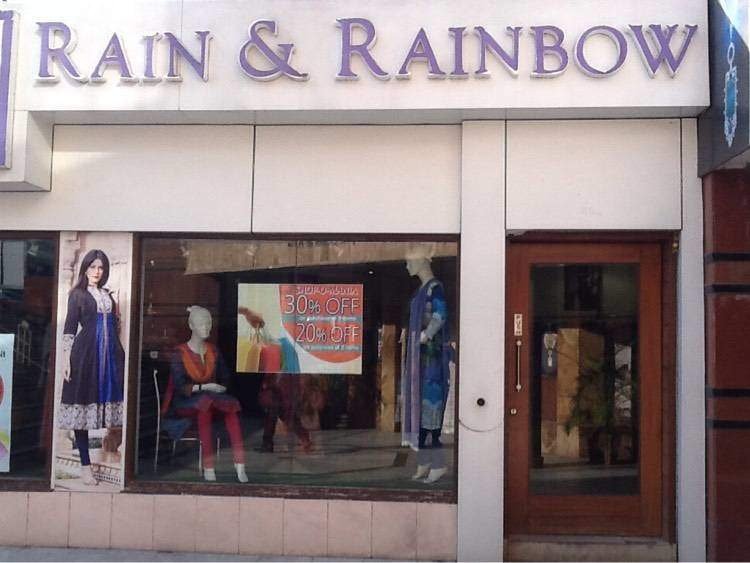 Rain & Rainbow is a Jaipur-based ethnic wear brand in India which started in 2012. The brand's philosophy is that a woman has several roles in her lifetime, which transforms into different colours of life. This very belief reflects in Rain & Rainbow products as they offer ethnic wear in a spectrum of fresh hues. From anarkalis, salwar suits and kurtis to dresses, dupattas, skirts and tunics, this brand has it all in its collection. Further, it is majorly famous for their traditional Rajasthani kurtis, which are a must-try for every woman.
14. Reliance Trends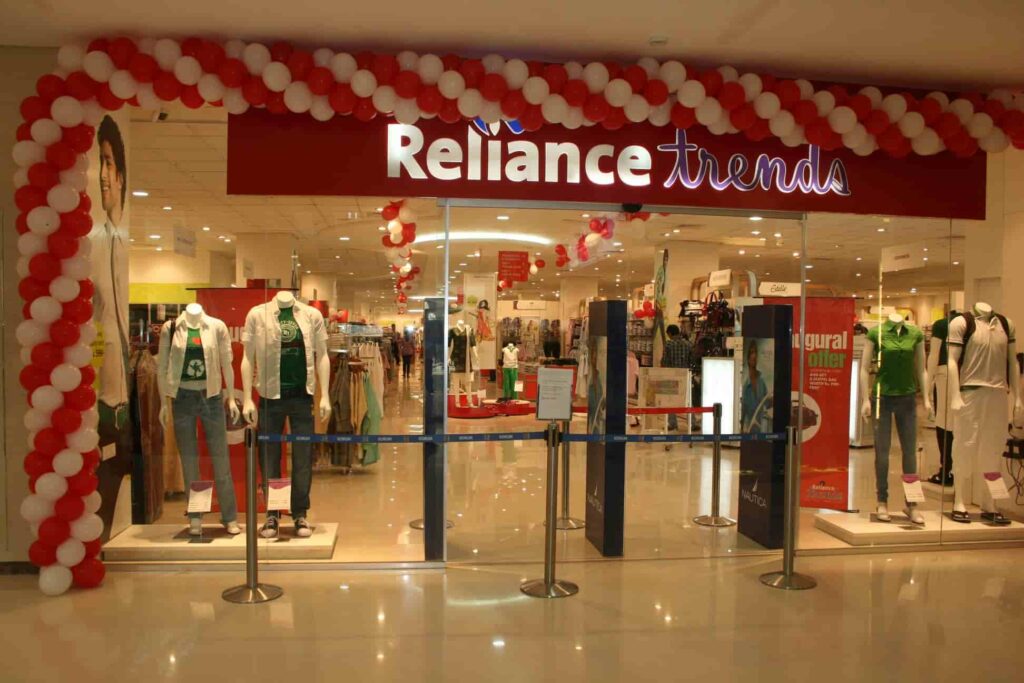 Reliance Trends is a sub-brand of Reliance Retail Ltd., which started in 2006. Its stores have been a favourite for many people as it is a one-stop fashion destination for ethnic wear for men, women and kids. You can enjoy a day of ethnic wear shopping with your whole family at Reliance Trends. They offer a wide range of collections that have something for everyone. You are sure to find a match according to your preferences here.
15. Ritu Kumar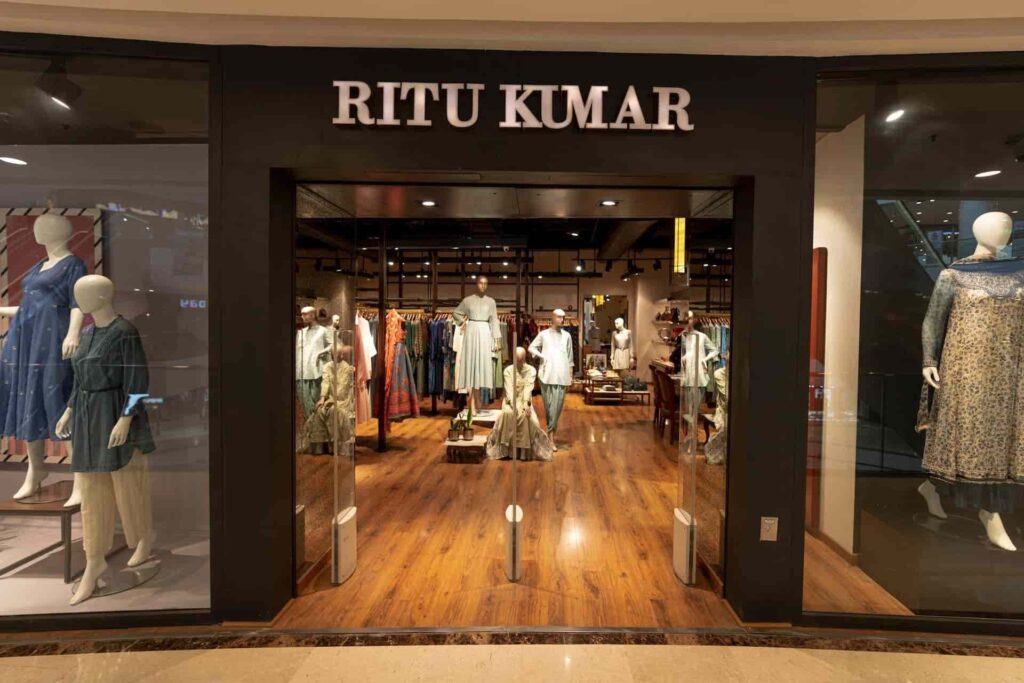 The world-famous fashion designer Ritu Kumar crafts ethnic clothes for women, including Bollywood celebrities. Her brand by the same name offers an exclusive spread of Indian wear. She is known in the fashion industry for her bridal collection consisting of lehengas and sarees. Ritu Kumar is among the most fashionable ethnic wear brands in India. The uniqueness of its ethnic range depicts the designer's true passion for women's attire. The collection consists of ethnic suits, gowns, kurtis, shawls, mojaris, bags and more.
Also Read: 15 Best Food Bloggers in India
16. Manyavar Mohey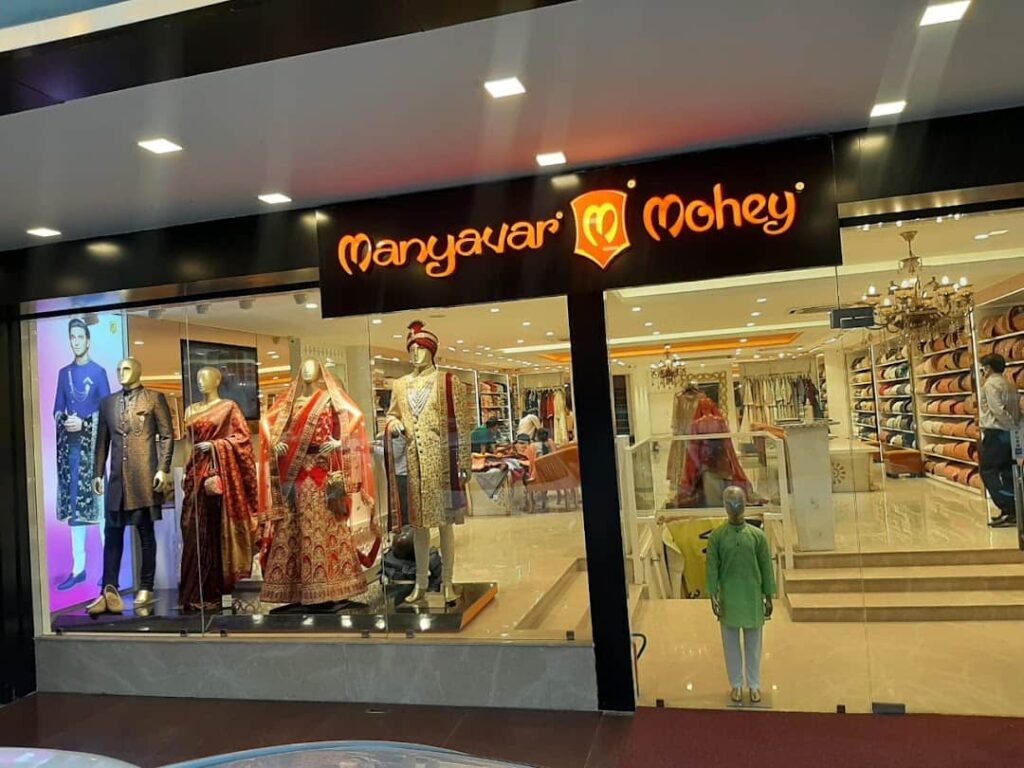 Manyavar Mohey is one of the most prominent ethnic wear brands in India, offering an eye-catching collection for men, women and kids. Since 2008, Manyavar has been delivering top-notch traditional clothing and accessories, especially wedding attire. The brand has now become synonymous with ethnic and wedding wear as their timeless outfits have caught people's attention across the globe. Manyavar Mohey now has outlets in Canada, the UAE and the USA.
17. Sangria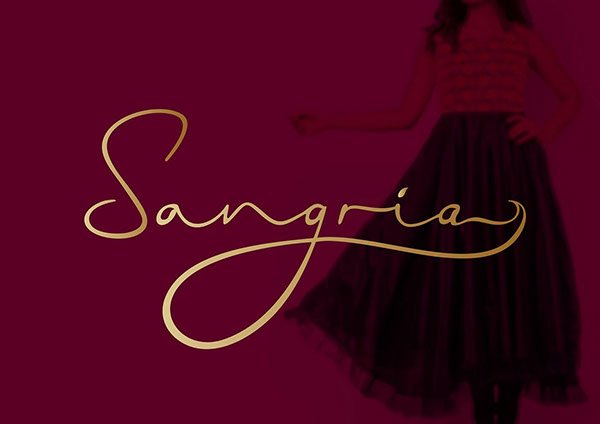 Kurtas, dresses or palazzos—name any ethnic wear clothing and Sangria has it. When it comes to traditional clothes, the brand offers one of the most affordable and stylish collections. Sangria has gained the trust of hundreds of buyers over the years and is only growing fonder in the hearts of customers each year. The variety and vibrancy of their designs make it irresistible to buy. You can explore their collection, which is easily available on most major e-commerce platforms such as Myntra, Amazon and Flipkart.
18. Meena Bazaar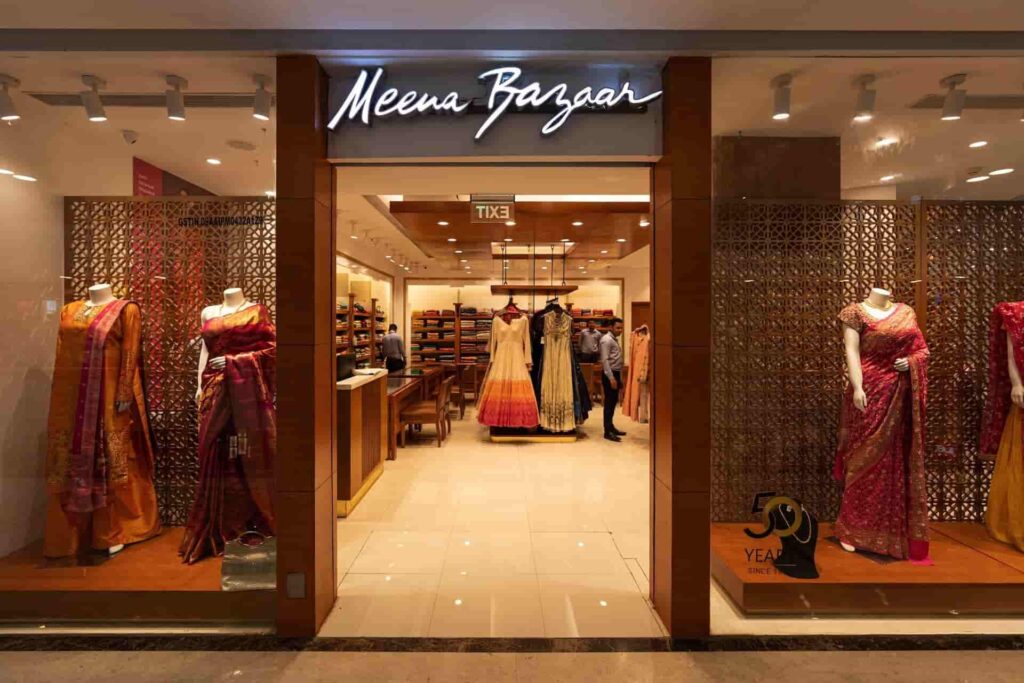 Meena Bazaar is one of the oldest ethnic wear brands in India. Based out of Delhi since the 1970s, in its early days, the label was all but a tiny store selling printed sarees. Today, it has evolved into a leading retail company that is known globally. The brand offers an elite range of kurtis, Banarasi sarees, suits, shararas, gowns, Anarkalis and more. Recently, it launched its new sub-brand called AUMRE, which flaunts distinct kurta designs for daily wear.
Also Read: 9 Types of Nail Shapes: A Guide to Choosing the Right Nail Shape For You!
19. Raw Mango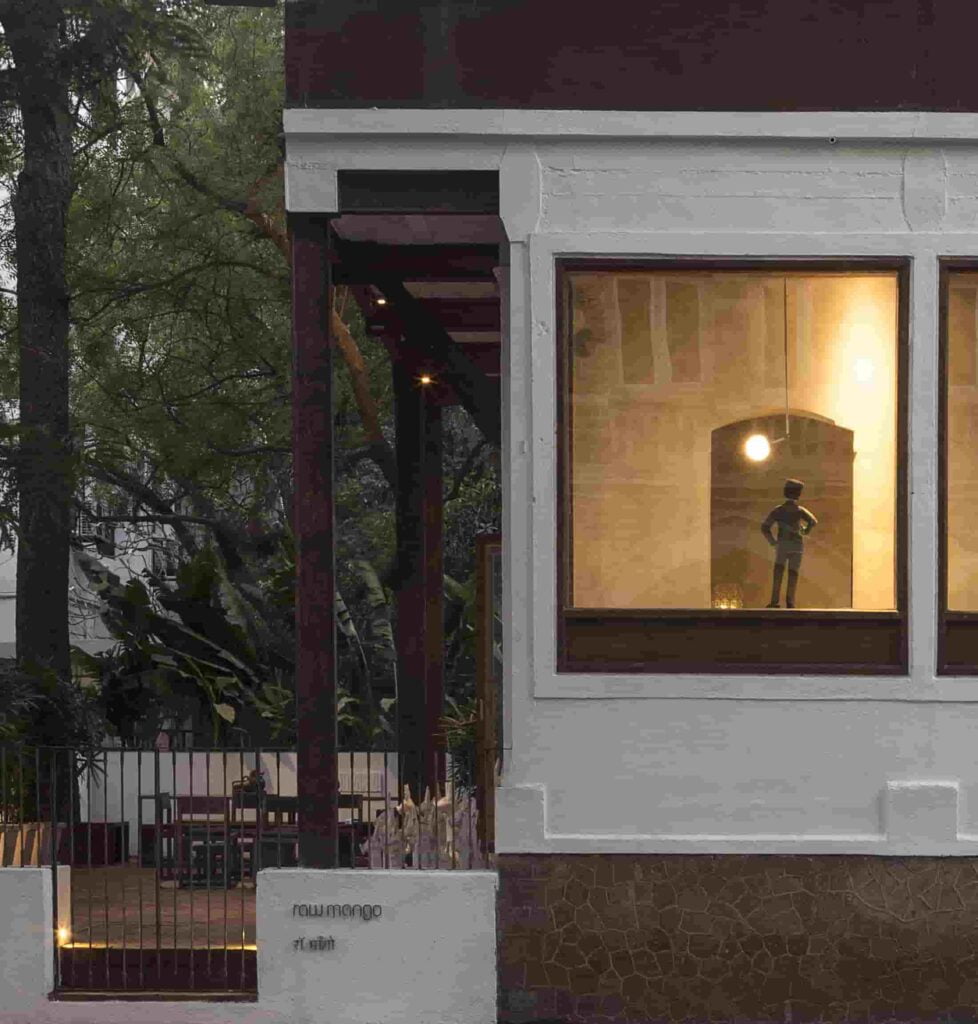 Raw Mango is a design house that curates excellent ethnic wear in India while also helping out small artisans from Rajasthan, Madhya Pradesh, West Bengal and Varanasi. Behind the divine collection of this label is fashion designer Sanjay Garg. The simplicity and lux quality of the brand's collections is highly appreciated among Indian consumers. So if you are looking for some top designer pieces, you must opt for Raw Mango this wedding season.
20. AMPM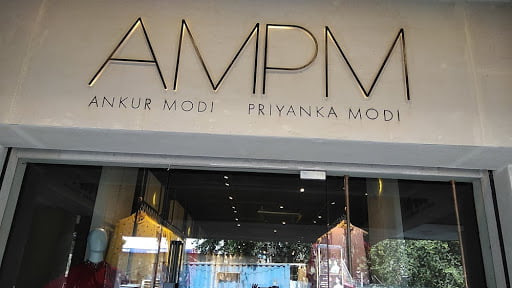 AMPM, which stands for the designer-duo Ankur Modi and Priyanka Modi, is a creative and versatile label. Its Indian wear collections are of noteworthy quality and suitable for big occasions such as engagements and weddings. Many Bollywood actresses such as Alia Bhatt and Sonam Kapoor have been spotted wearing outfits designed by AMPM. Their ethnic range includes crop tops, tunics, kurtas, Anakarlis, jackets and dresses in various luxurious fabrics and with intricate detailing.
21. Indya By Faballey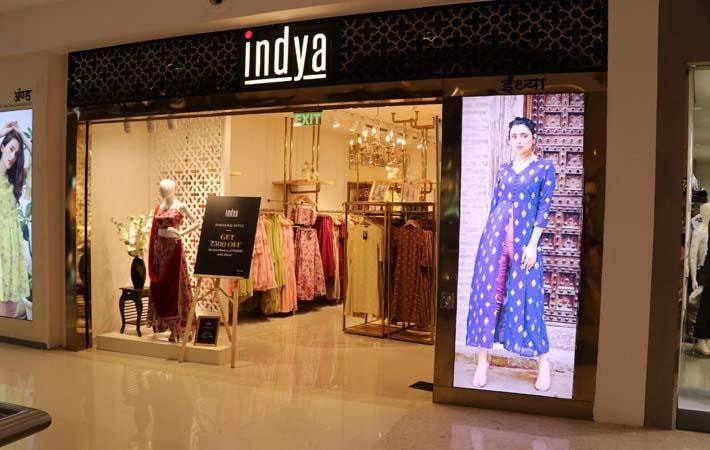 Indya is one of the most loved ethnic wear brands in India which offers eye-catching traditional outfits with a modern twist. It houses indo-western costumes like tops, kurtas, bottoms, dresses, skirts, lehengas, pre-stitched sarees and blouses, making Indian wear more convenient and fun. Recently, the brand introduced Bollywood actress Shraddha Kapoor as the face of Indya to usher in its Autumn Festive' 21 edit for the wedding and festive season.
Also Read: 10 Top Most Luxury Makeup Brands
22. Vark By Westside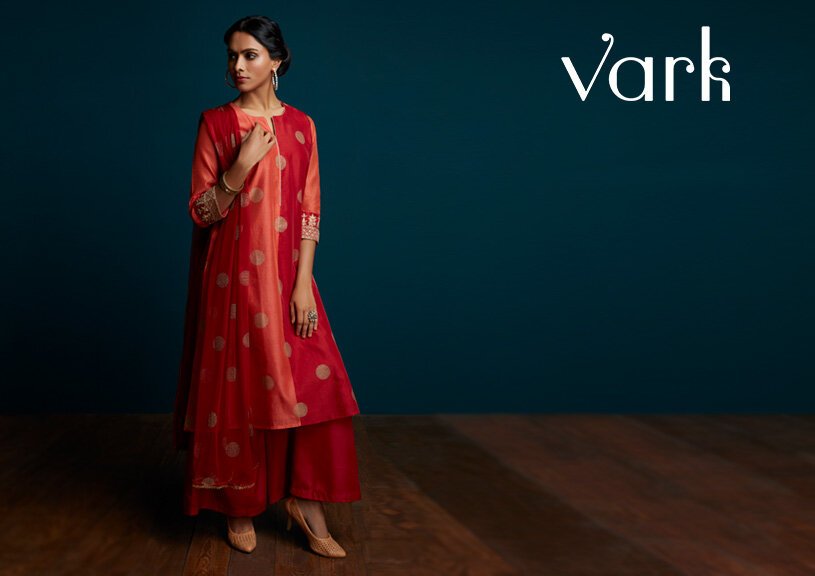 Vark is a thoughtfully curated product line of ethnic wear by Westside—one of India's largest and fastest-growing retail chain stores. Vark offers an impressive variety of traditional wear such as kurtas, ghagra sets, suits, and so on. Their collection has minimal prints, and the fabrics used are of exceptional quality. The shimmer and embroidery detailing on most outfits give the dresses the perfect festive look.
These ethnic wear brands in India have their own individuality and versatility, making them one of the top choices and most loved labels across the country. To shop from the comfort of your home, you can find their online stores easily. If you want to check the look and feel of the collections for yourself, you can also visit these stores in person in all the major Indian cities. Now that you are familiar with some of the best ethnic wear brands in India, get ready to rock the festive season in flattering styles and awe-inspiring looks!
Popular Searches
Womens Ethnic Wear Tips | Ethnic Wear Ideas | Best Anarkali Suit | Best Traditional Dresses | Bollywood Actress in Wedding Dress | Eid Outfits Ideas | How to Choose Salwar Kameez | Types of Lehenga Choli | Different Kurta Style | Yoga Outfits for Women | Summer Outfit Ideas | Types of Silk Sarees | College Outfit Ideas | How to Buy Jewellery | Nehru Jacket Style