Fashion being as dynamic as it is, keeping up with the latest trends in fashion can always seem like a daunting task. And if you're someone who always likes to be on top of their fashion game, this can be a major deterrent. With that said, keeping up with the latest styles does not necessarily mean religiously shopping for new pieces every time a new trend comes in.
In fact, it has been noticed that many of the latest men's fashion trends are just a revamped version of the older ones. But how exactly can you choose among the plethora of options out there? This is where we come into the picture. We have curated a list of the top 20 men's fashion trends that are an absolute must-have in every guy's wardrobe.
Latest Fashion Trends for Men to Elevate Your Style Game
From the return of Hawaiian shirts to the ever-rising popularity of leather jackets, here are some of the men's fashion trends to embrace in 2021:
1. Baggy Tailored Suiting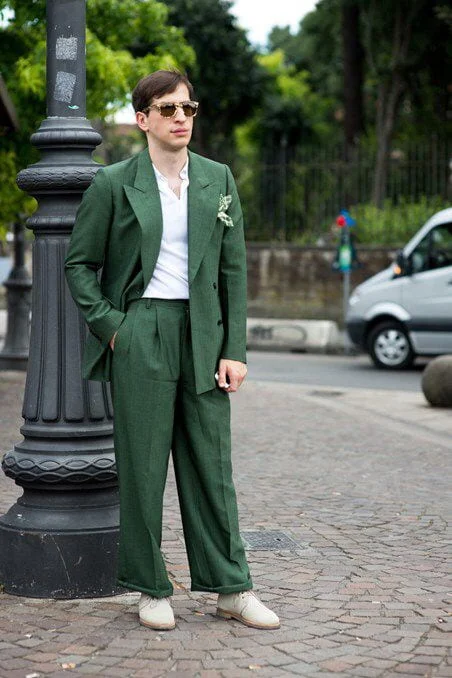 In a generation where men's suits have become a wardrobe staple, tailored suiting doesn't quite sound groundbreaking, does it? We agree! With a majority of men leaning towards slim and regular fit suits, baggy tailored suiting acts as a breath of fresh air to your wardrobe. Major designers like Fendi, Hed Mayner, Emporio Armani have featured classy pieces of baggy tailored clothing in their Spring 21 collection.
2. Bomber Jackets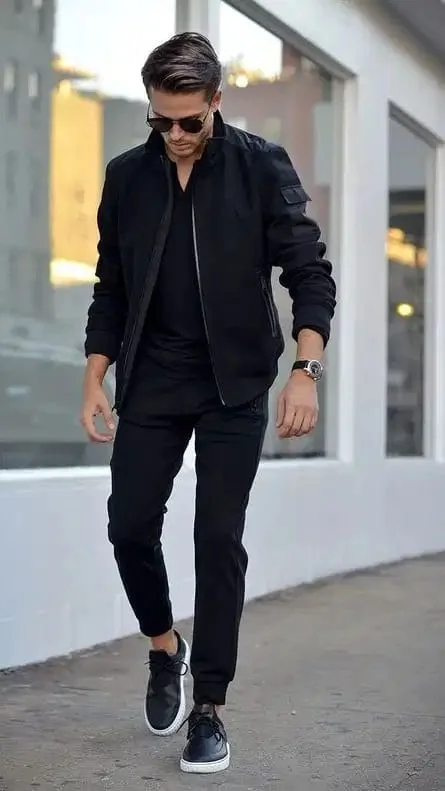 Bomber jackets are back in fashion in 2021 and we are as delighted as ever. Thanks to the latest innovations by brands like Tom Ford, Hermès, Gucci, and Ambush, this style is more innovative and has a retro vibe associated with it which feels less maximalist than it has in the previous seasons.
3. Leather Jackets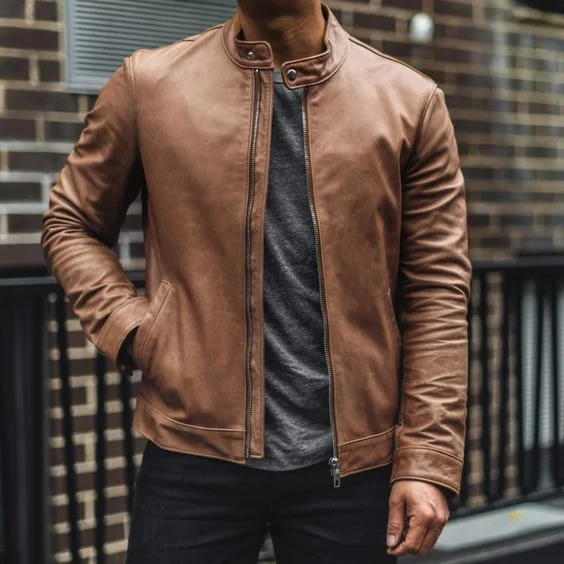 No list of men's fashion trends would ever be complete without the inclusion of a quality leather jacket. Its rugged looks, durable nature and timeless appeal make it a classic apparel that will be a hit for winters to come. Although a quality leather jacket won't come cheap, believe us, this is one investment you will not regret.
4. Suit with Sandals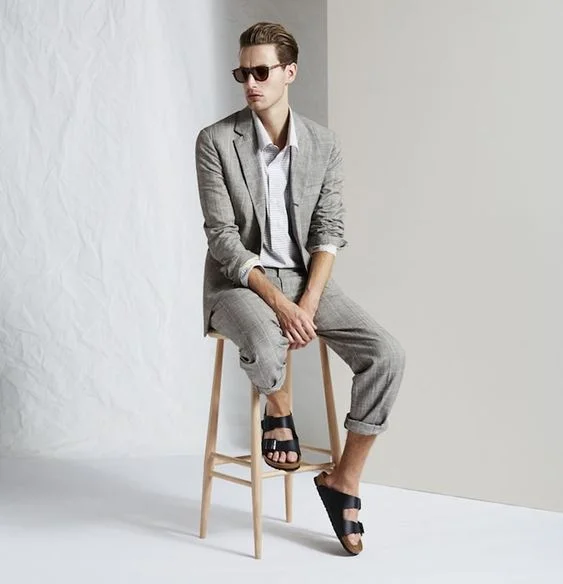 While it may sound a little edgy and controversial, pairing suits with sandals will help you make an unforgettable impression. The classic ensemble with a modern twist, this outfit is the next big thing in the fashion industry. It helps you strike the perfect balance between formal and casual while giving your look a nonchalant look.
Also Read: Types of Suits for Men
5. Utility Clothing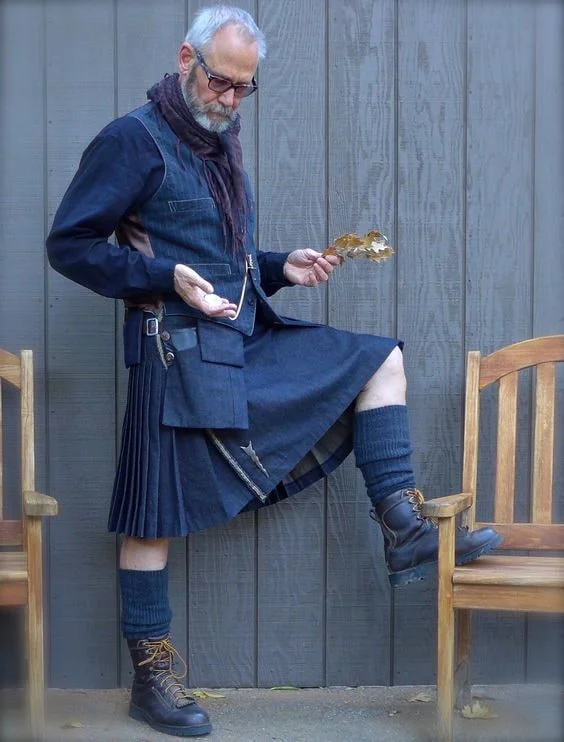 The utility trend has been a hit among the masses for quite some time now. While the initial trend focused more on well-fitted tops, a transition has been made towards irregular shapes and designs. This trend has made a strong appearance on the streets as well as on the catwalks in recent years adding to its rising popularity.
6. Snakeskin Apparel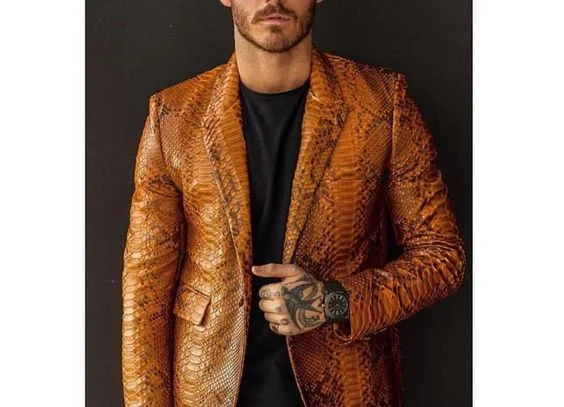 What started as a trend in the woman's category has rapidly become one of the more sought-after options in men's clothing as well. Many top-rated designers have highly anticipated the role a brightly coloured snakeskin would play in a guy's wardrobe as they naturally accent the neutral look of every outfit.
Also Read: Stylish Watches for Men
7. Hawaiian Shirts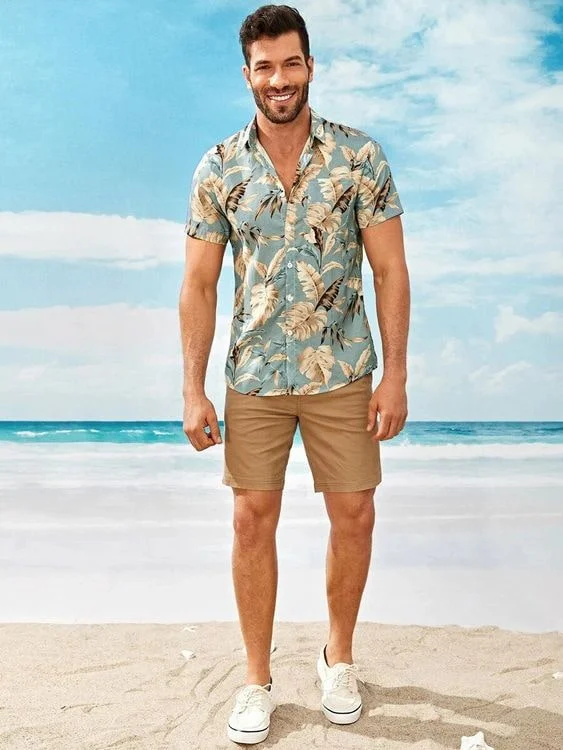 There was a time where one could hardly browse any fashion shows without seeing a woman sporting this breezy apparel. Cut to 2021, and Hawaiian shirts are one of the most popular summer style trends any guy can opt for. Known for their ability to bring freshness to any wardrobe, these shirts are a wardrobe essential for you if you want an apparel that is light, stylish and perfect for a vacation look.
8. Patchwork Shirts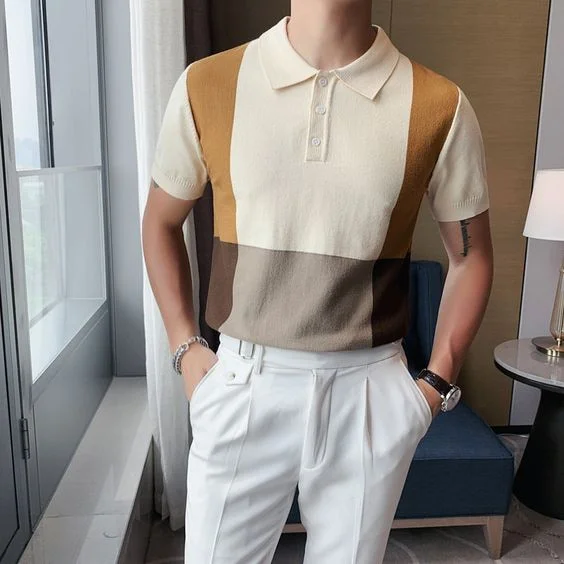 Patchwork shirts are one of the hottest trends right now and they are exactly as their name suggests, a shirt made by combining different materials. If you are an ardent follower of Bollywood actor Ranveer Singh, we are sure you would love owning these quirky yet stylish shirts.
9. Bermuda Shorts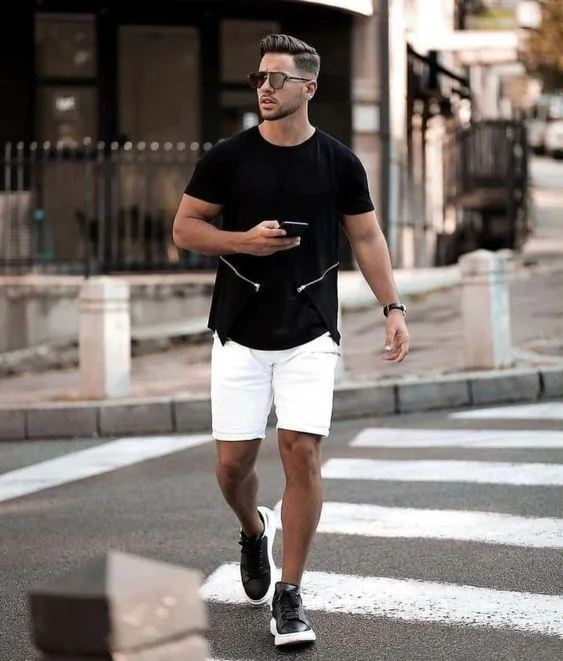 If you are someone who shys away from shopping for shorts for outdoor wear, think again! Bermuda shorts have started making more of an appearance on the world's runways and fashion shows of late and are anticipated to be one of the hottest trends in the years to come.
10. Over the Knee Shorts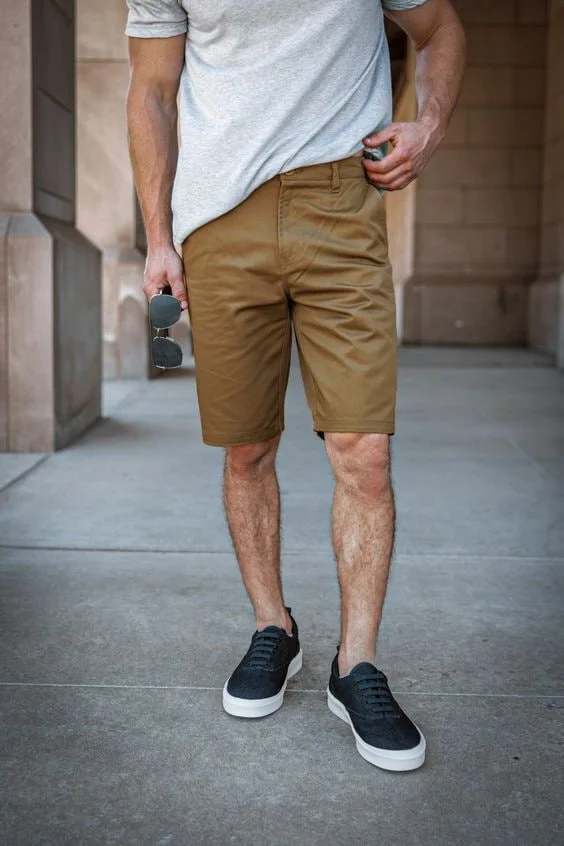 While it may be considered a daring fashion choice, over the knee shorts are one of the latest Indian street fashion trends for men. The best thing about them is that these shorts are super comfortable and look uber cool when paired alongside appropriate shirts or t-shirts
.
11. Cuban Collar Shirts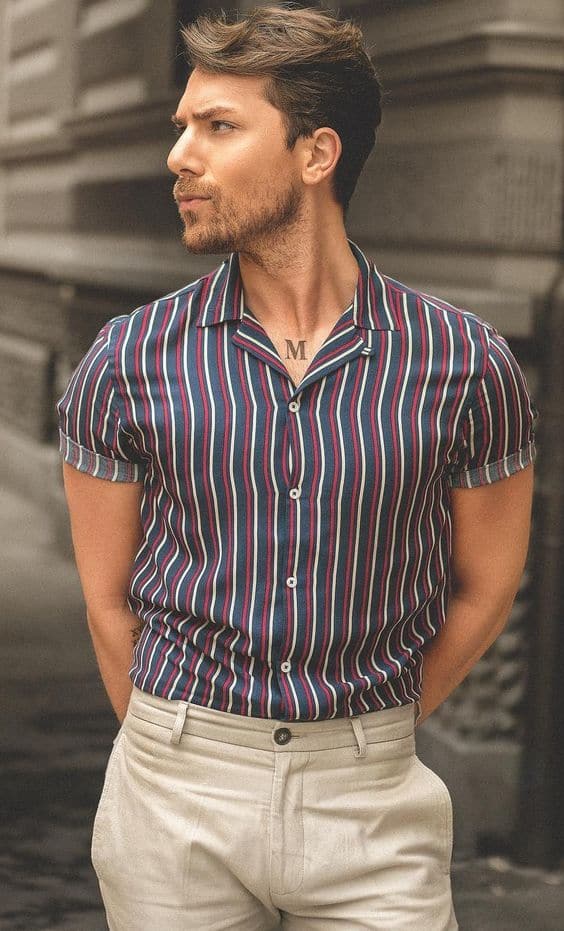 This particular trend was extremely fashionable in the 1970s and has made a return to the fashion scene with a few minor variations. The best thing about Cuban collar shirts is that you can dress them up or down depending on personal preference.
12. High Waist Trousers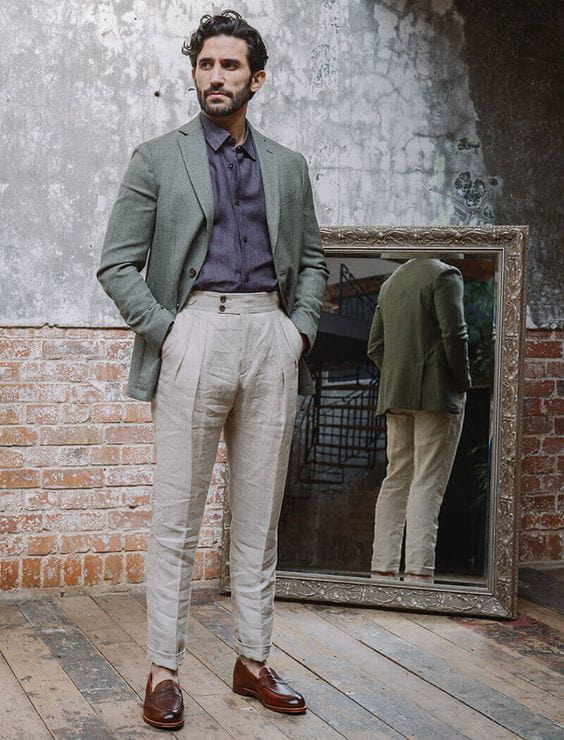 This particular fashion trend would have a special place in every 90s kids' heart. For men who love to sport formal outfits, high waisted trousers are a great way to maintain a high-end look.
Also Read: Types of Suits for Men
13. Relaxed Fit Clothing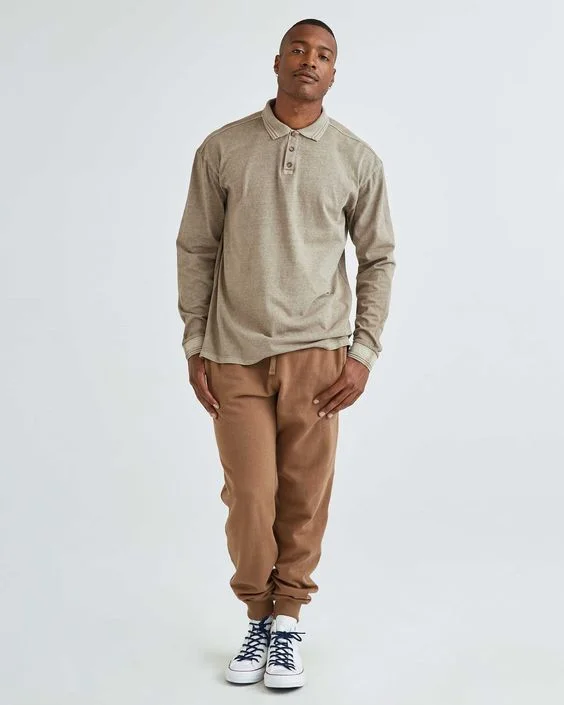 Skinny fit clothing has almost become an absolute no-no with even slim fit's popularity dwindling a lot. These styles have been replaced by the supremely comfortable yet stylish relaxed fit clothing. The best thing about this category is that they can be worn as both formal as well as casual outfits.
14. Print Trip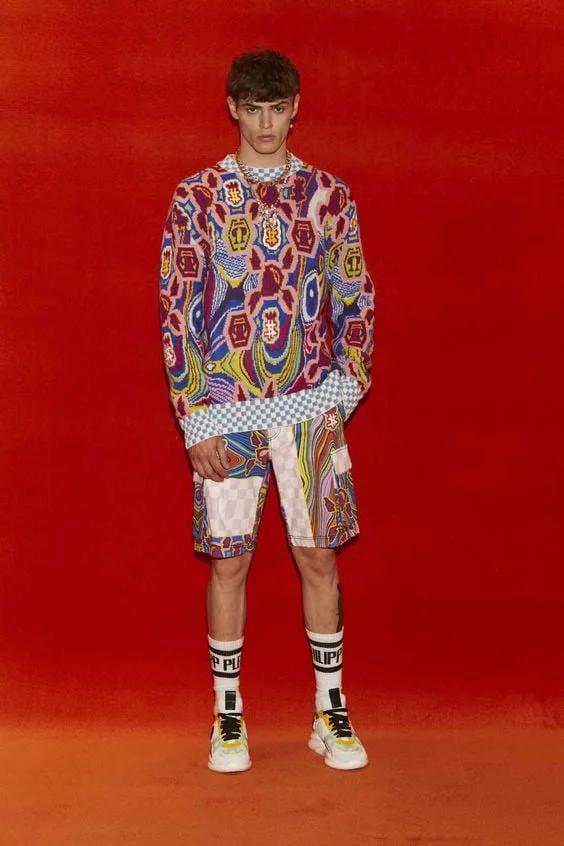 Vibrant prints and eccentric patterns are rapidly replacing the humbling solids. While some may argue that this trend is a bit too out there, when paired with complimenting bottom wear, these are some of the most impressive apparels.
15. Nautical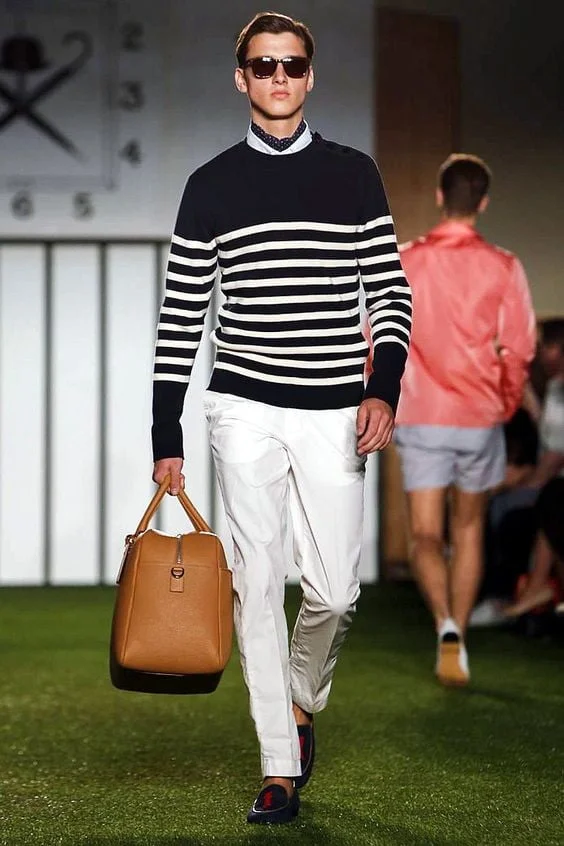 Nautical is one of the sightings that are highly anticipated in men's fashion trends in 2021. These marine notes appear in a number of fashion shows with the fashion journalists already referring to them as "shipster".
Also Read: Diwali Outfits for Men
16. Minimalism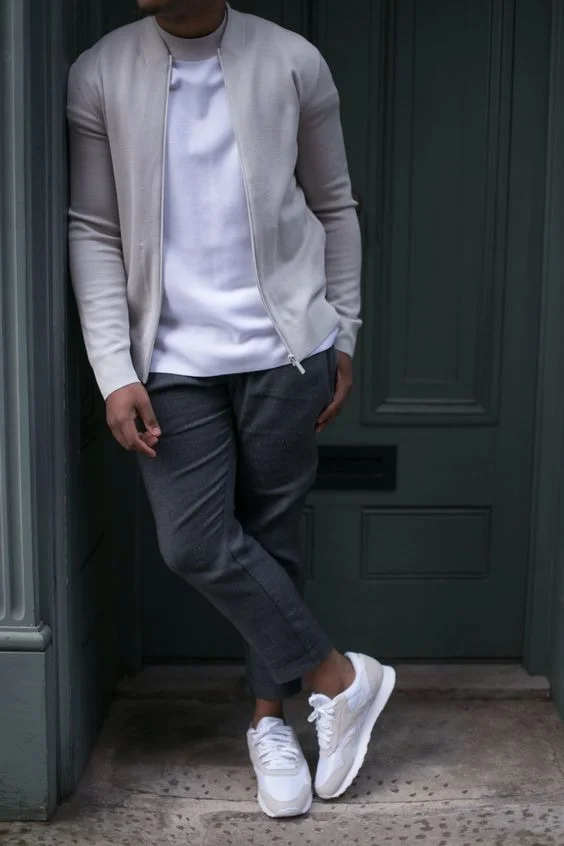 No matter how many eccentric prints and vibrant hues you own, minimalism also plays a crucial role in completing a wardrobe. Designers all round the world showcased minimalistic designs in their runway shows and we are predicting that this men's fashion trend is one to look out for!
17. Pastel and Earthy Hues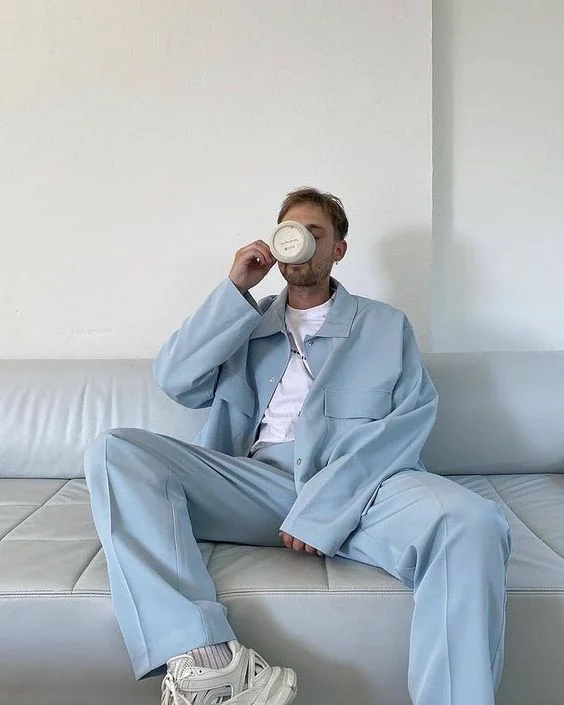 When it comes to men's fashion trends for spring, there is hardly anything that can beat the charm and simplicity of pastel and earthy hues. Baby pinks, sea greens and powdery blue work on almost every guy and occasion.
18. Oversized Trench Coats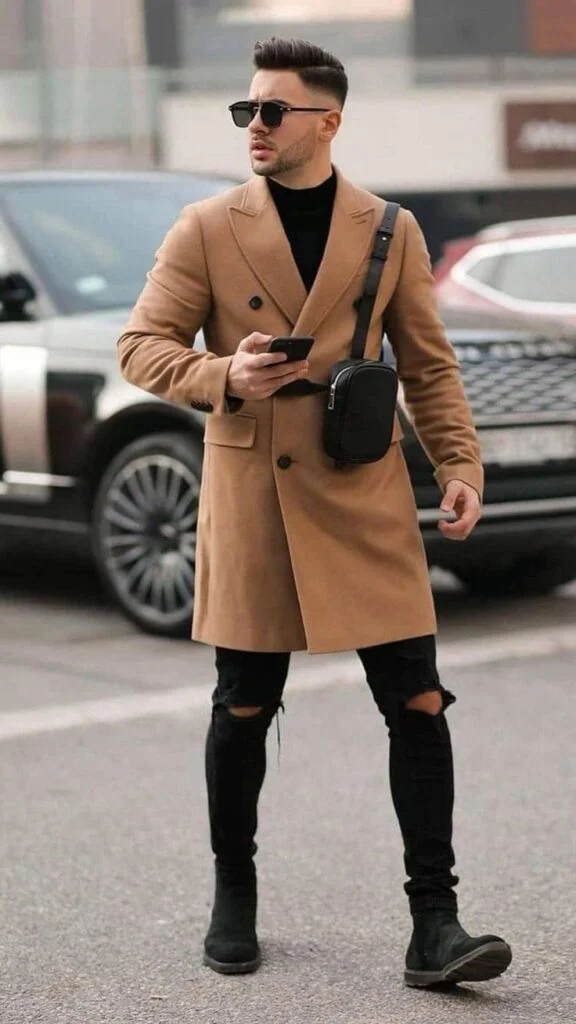 As we transition into winter, it is time to break out the oversized trench coats and jackets. The best thing about them is that oversized trench coats leave lots of room to get creative with your pieces underneath.
19. Slim Tie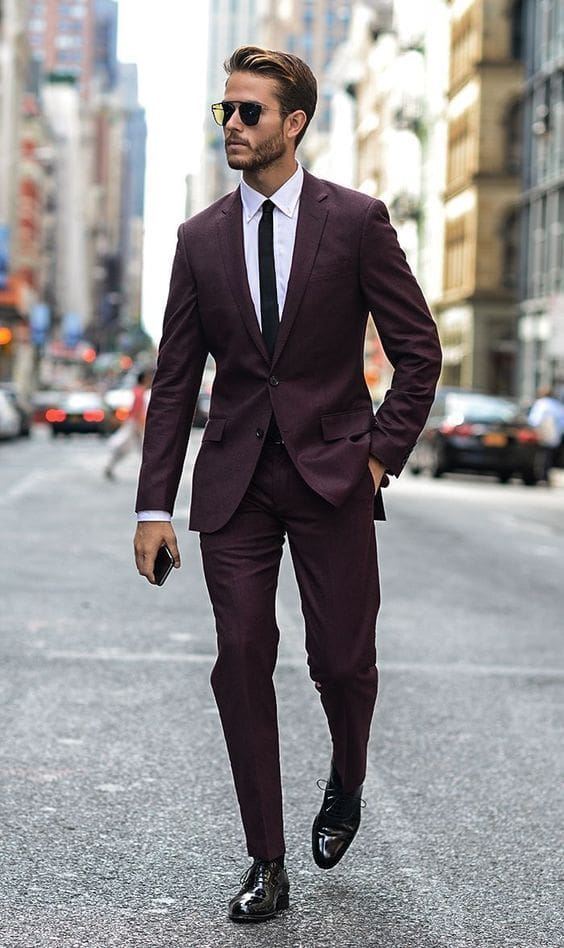 One of the most pleasant surprises of men's fashion trends for 2021 is the quintessential tie getting morphed into a super slim design. As the shows of Prada and Off-white showed us, the impression that it left was unmissable.
Also Read: Types of Formal Shoes for Men
20. Sweater Vests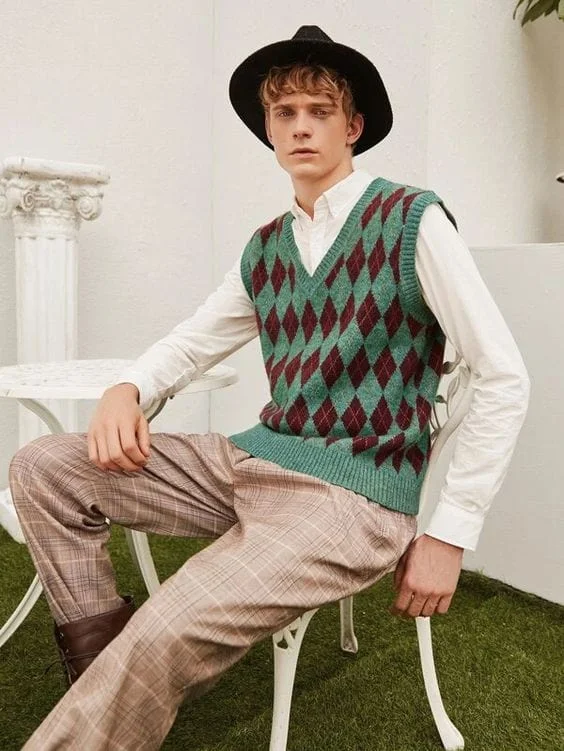 Contrary to the popular opinion where fashion experts predicted sweater vests to be a thing of the past, they have made a dramatic comeback in the fashion industry. Pair it with a solid shirt and let the vest work its magic.
21. Tonal Layering
For a decent and well-pulled-off look this season, tonal layering, a rediscovered men's trend, is a big YES. This latest trend for men's wear is all about layering an outfit with different tones of the same color while playing dapper.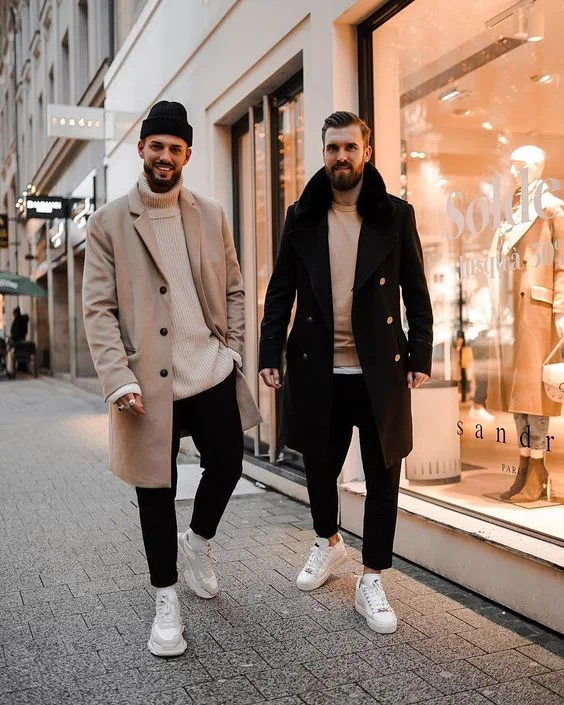 Tonal layering is one of the best ways to repeat clothing and turn those basic pieces in the wardrobe into something hot and happening. The biggest highlight is donning different hues of the same color in an ensemble is pretty cool. Plus, this new trend for men's clothing infuses a hint of not-so-loud subtle elegance in the personality.
22. Large Checks
Checks are never out of men's fashion trends. Every man, regardless of his dressing sense and preferences, has a pair of large checked shirts in his cupboard.. These shirts are smart, universal, and versatile. One can work with checked shirts in countless ways to revamp their wardrobe.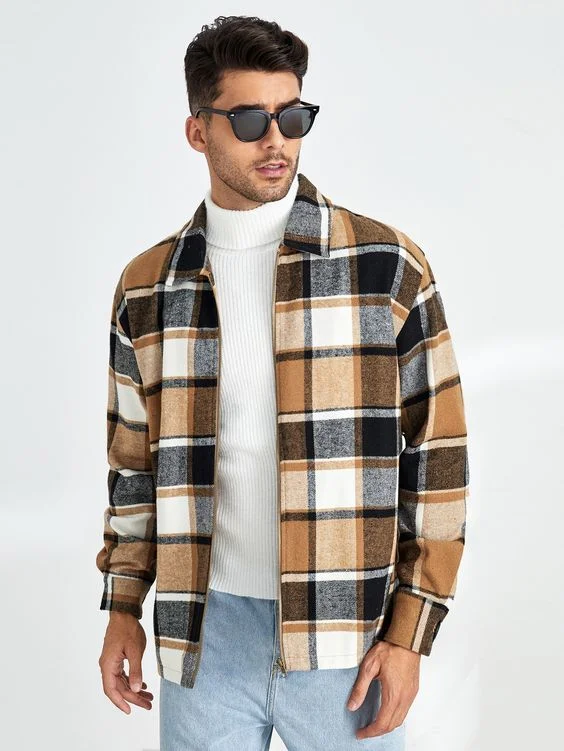 With winter right on the door, sporting checks in overshirts is definitely a trend you cannot afford to miss out on. Moreover, flannel shirts in large checks will set the fashion game this winter. If it's the summer – wearing a cotton checked shirt in light, and pastel shades would undoubtedly win you points in men's fashion trends.
23. Technical Jackets
A technical jacket is a must-have in every men's wardrobe. Also known as performance apparel, these jackets are diligently designed to keep the elements of nature at bay while keeping your style game on point.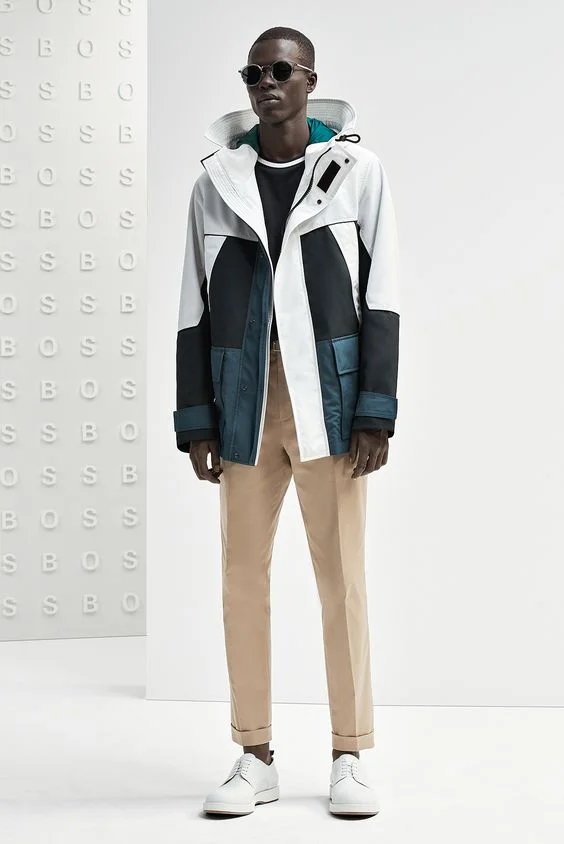 Whether trekking through the rough and ice-capped terrain of the Himalayas, braving the downpour on the way to work, or hanging out with your pals on the high streets, technical jackets are an ideal pick. Most importantly, they look fabulous. These are made using the amalgamation of cutting-edge fabrics, and the latest designs to present functionality at its best.
24. Pop Color Plisse
Designed to liberate and enhance the way men dress or how men's trends work, plisse are comfy, lightweight, and, the best part, are wrinkle-free. So, for men who like relaxed yet stylish outfits that do not require too much maintenance, this latest trend for men's wear is the best fit. Pop color plisse can be mixed and matched according to the wearer's preferences and fashion sense.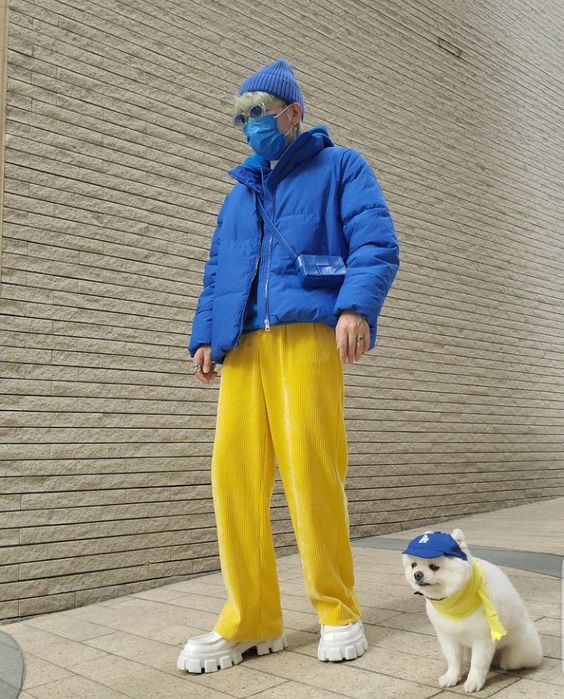 This fabric makes the perfect choice for frequent travelers or those who like to travel light as it can easily fit into small or compact bags. T-shirts, shorts, jackets, hoodies, bomber jackets, and shirts – plisse can be woven into any form of comfortable clothing.
Also Read: Mens Fashion Winter Jackets
25. Cargo Shorts
Some men literally live in their cargo shorts for the right reasons. They are extremely comfortable and stylish, and one can wear them like their second skin. So, is a man's wardrobe without cargo shorts even complete? One of the best things about these pieces is that they are available in a wide range of options – short, long, three-quarter, camouflage, solid colours, belted, and elastic waist.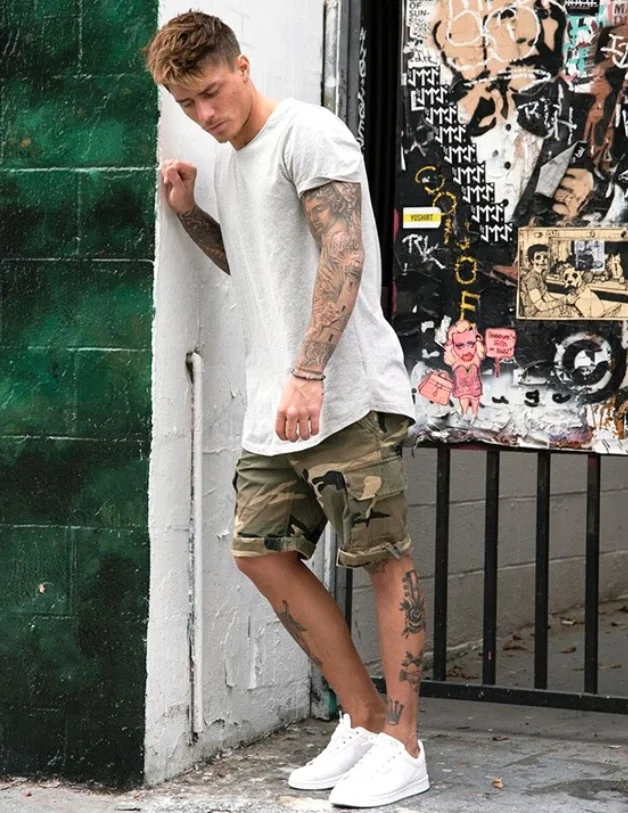 Most importantly, they are designed with practicality and functionality in mind. With two large pockets on both sides, cargo shorts help you carry your daily essentials effortlessly, making it one of the best men's fashion trends.
26. Vests
When it comes to dressing up, men like it comfortable and stylish. Considering the climatic conditions across India, vests are every man's go-to choice. One of the coolest men's fashion trends is wearing vests as tops. If carried smartly, vests can change the fashion game altogether.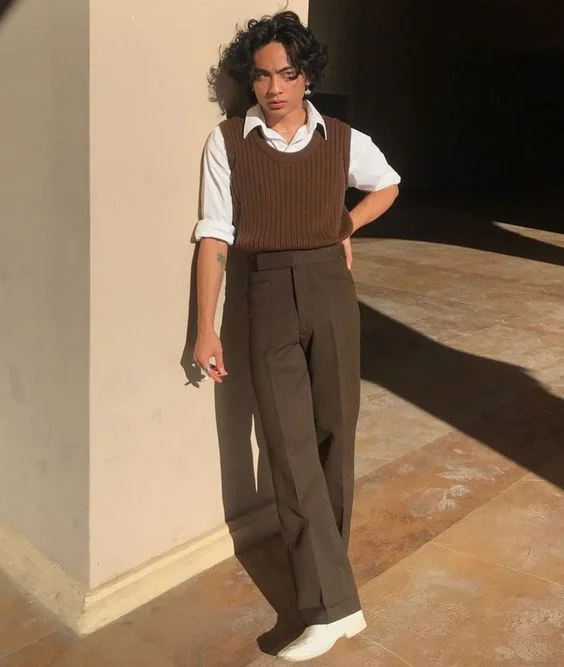 These pieces come in varieties of fabrics, designs, and fits. Wearing vests with accessories or layering them up with overshirts is indeed a good fashion hack.
27. Flared Trousers
Flares were originally a part of the naval uniform of the United States. However, this men's fashion trend became a massive hit during the 60s and 70s. Cut to today and flared trousers have not lost their charm. Yes, the most iconic looks are getting a revival with a modern twist this year.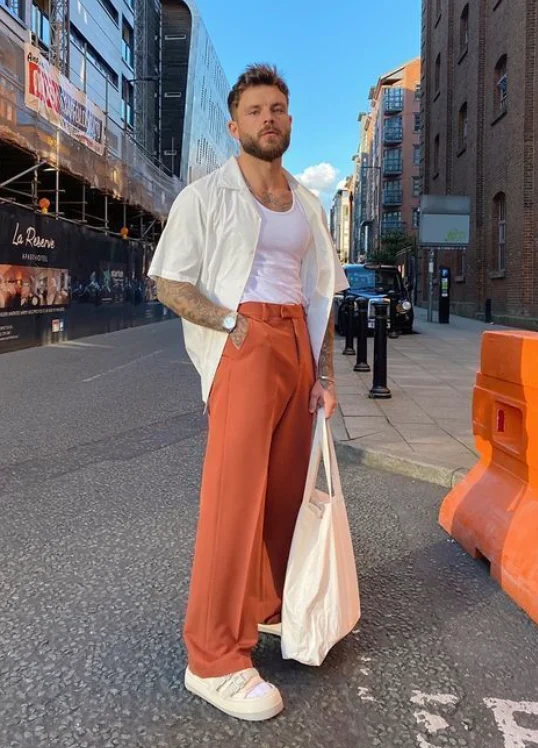 As far as material is concerned, flared trousers go well with almost every fabric, including crochet, cotton, leather, cord, denim, and polyester. For men trying flares for the first time, a pair of classic black ones would be an ideal choice.
28. Cut-out
Some men love an experimental wardrobe and going by the latest fashion trends for men. So, for those who dare to go bare, cut-out tops are a great find. Somewhere between the straps, holes, cuts, and ifs and buts, masculinity has found its new fan moment in the form of cut-outs.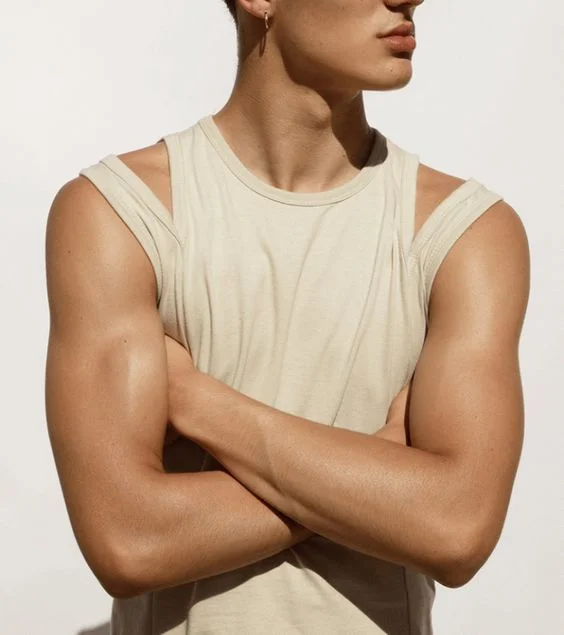 From celebs to the boy next door, cut-outs are embraced by men who love to play with their looks while breaking stereotypes. Call it bold or bizarre, funky or complex, this men's fashion trend is here to stay, and men are ready to slay.
29. Shiny Outfit
Some men's fashion trends have their own share of skepticism. However, they somehow go trending. Shiny outfits are one of them. Men who love shimmers, rock and roll, and dynamism – shiny clothing is the perfect choice for you.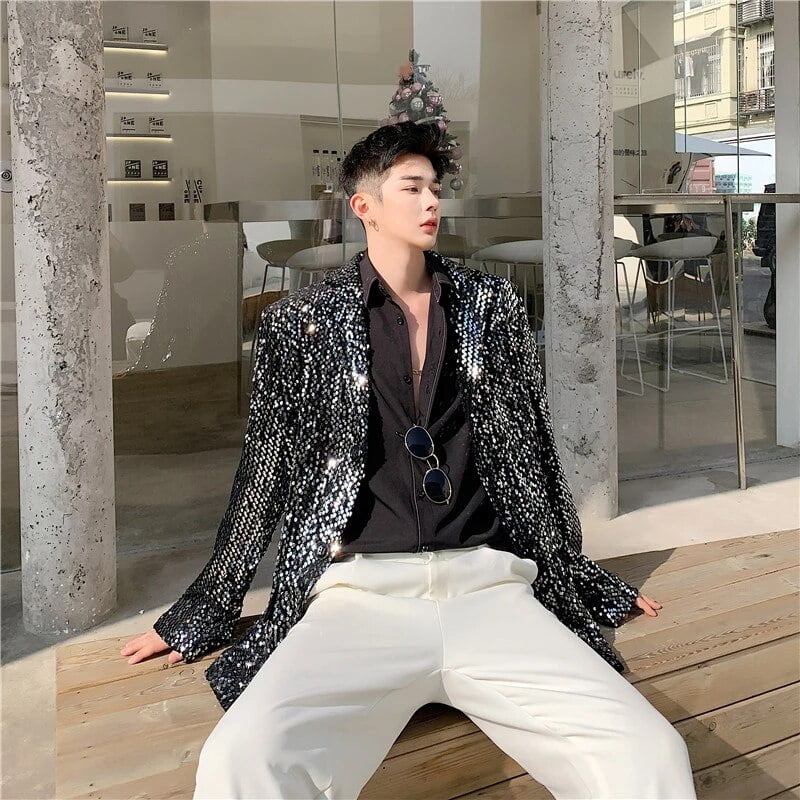 Their ever increasing popularity has resulted in many fashion brands innovating and improving their units to produce best-in-class sheen-induced outfits.
30. Cream Pinstripe Suits
Meetings, parties, cocktails, weddings, dinners, interviews, or dates – there is a cream pinstripe suit for every event. Wear it as a two-piece or three-piece, same-colour shirt, or something bright to add contrast, the options are endless.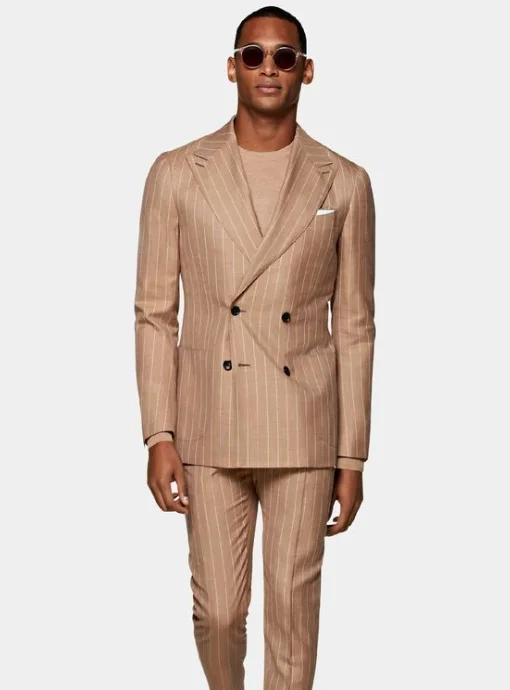 These suits can create a signature style almost every time. An incredibly awesome cream pinstripe suit paired with the right accessories such as ties and cufflinks can make people go gaga. This ensemble looks classy in every way possible.
Conclusion
Although most people think that the world of men's fashion trends has nothing much to explore and play with, it is colossal and dynamic. So, for people who love probing and experimenting with their looks, the latest fashion trends mentioned above are more like a treasure trove. Keep following Infifashion for more such blogs, and keep your fashion game up!
Popular Searches
Best White Sneakers for Men | Mens Rainy Day Outfits | Mens Summer Clothes Styles | Mens Date Outfit | Wedding Style Blazer for Men | College Outfits for Guys | Plus Sized Men Fashion | Warm Winter Jackets Mens | Casual Shirt Guide | How to wear a Formal Shirt | White T-shirt Men's Style | How to choose Formal Shoes | How to buy Jeans | Best Beach wear for Men | Top Shoe Brands