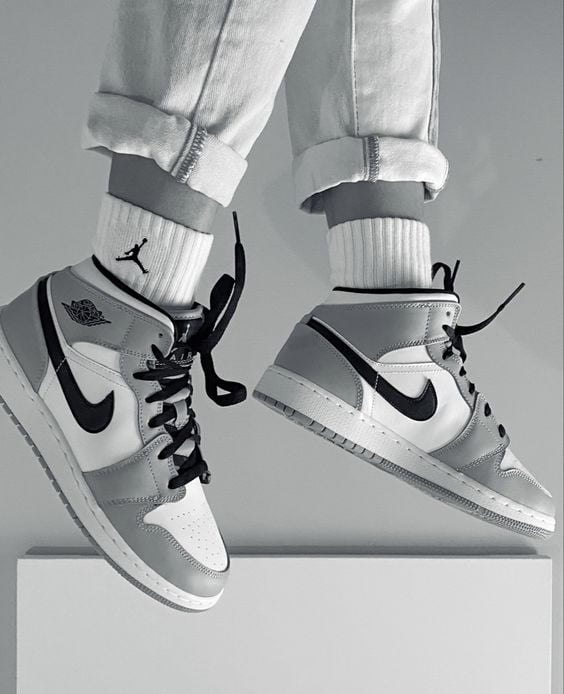 When it comes to shoes, everyone has a distinct style in mind. Some individuals are concerned with materials, while others are concerned with fit and comfort. Shoes, on the other hand, have further evolved into more than just leather or canvas. They are now a statement piece while styling an outfit and everyone desires to wear the best shoe brands.
Trends come and go, and thus, the top shoe brands are constantly striving to outshine one another by making shoes that match the fashion trends and fulfil customer needs. The competition is intense as there are several footwear brands in the market. In this blog, we are discussing the top shoe brands that you shouldn't miss. Look no further to add innovative, fashionable and comfortable shoes to your footwear collection.
Top Shoe Brands in India 
1. Nike
Nike is an American multinational brand that is majorly popular for the quality of sneakers it provides. Without any doubt, some readers might already own a pair of Nike shoes. It is one of the best shoe brands worldwide and produces a wide range of innovative sports products. Moreover, it is one of the top choices of several athletes.
Nike launched almost 50 years ago and has now evolved into a successful sports brand. It offers shoes in several categories such as running, snowboarding, tennis, soccer, skateboarding and many more. Also, it has expanded its product range by introducing sports apparel like jerseys, shorts and many more.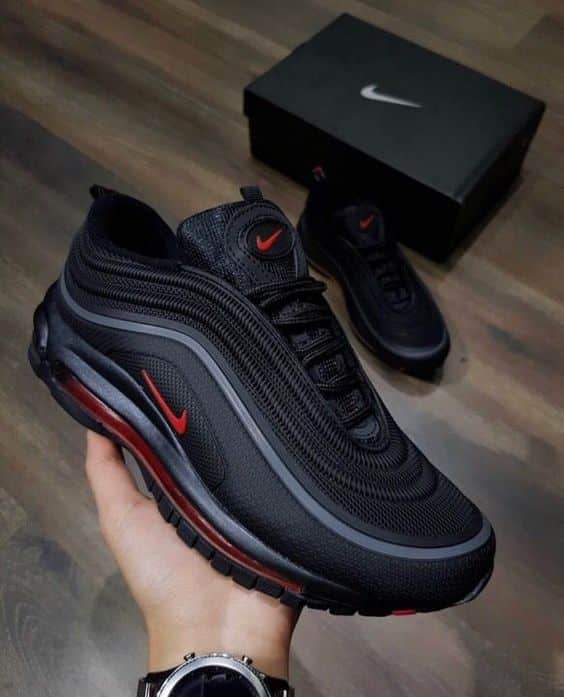 Also Read: Top 30 Luxury Fashion Brands in India
2. Adidas
Adidas is one of the top shoe brands in India, commonly known for its top-notch sole technology. The German brand is the second-largest sportswear firm globally that offers comfy sneakers and sports shoes for women and men.
The company consistently produces stylish sports shoes and also collaborates with other brands to build top-class partnerships. Adidas is a sustainable company that upcycles plastic waste to manufacture its clothing and footwear.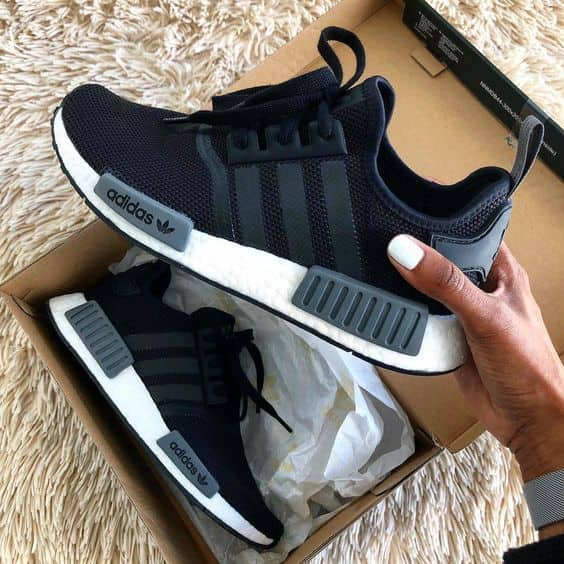 3. Clarks
It is one of the senior shoe manufacturers founded in 1825 by Cyrus Clark. Clarks is a UK-based brand that produces top-quality footwear, popularly known for curating the best casual daily wear and formal footwear for men and women.
It has more than 1000 stores globally and sells over 50 million pairs each year. Its most famous footwear is the unique desert boot which is stylish and comfortable.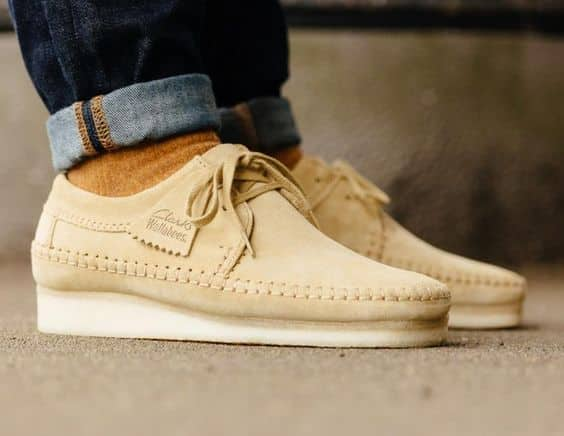 4. Woodland
Woodland offers the most premium quality shoes at an affordable range. It is a brand known for creating the best trekking shoes. Its shoes are durable and can last for several years with fair usage. Also, its tough and durable quality is loved by many Indian consumers. As a result, the brand has a dedicated customer base.
5. Lee Cooper
Lee Cooper is a clothing and footwear company leading in the race of manufacturing sports shoes. It is one of the top shoe brands that provide an exquisite range of footwear such as casual shoes, flip-flops and formal leather shoes for men, women and children.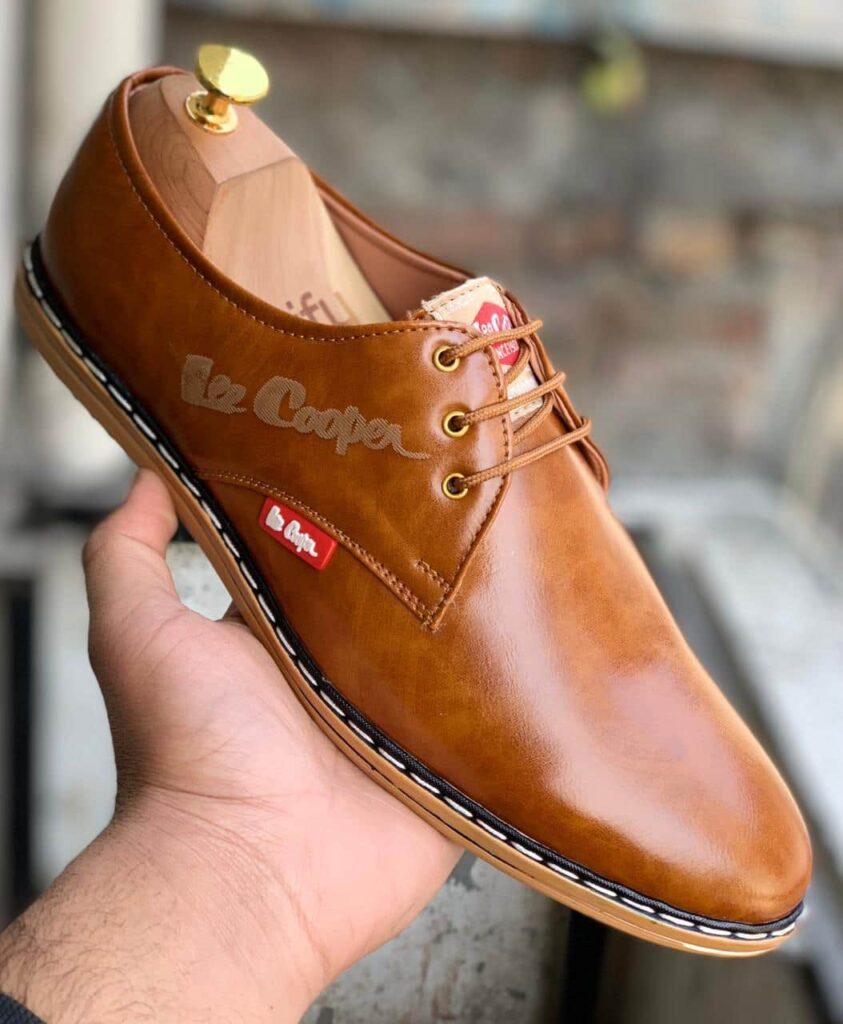 Also Read: Top 12 Incredible Health Benefits of Running
6. Fila
Fila is an Italian origin brand that started as a textile firm and later evolved as one of the top shoe brands. Its unique shoe designs, mesmerising colour schemes and high-quality materials make the brand worldwide popular. It deals in apparel, footwear and accessories like bags, socks, caps, scarves and many more. It is one of the best shoe brands in India, with more than 1,200 outlets over 350 large format stores.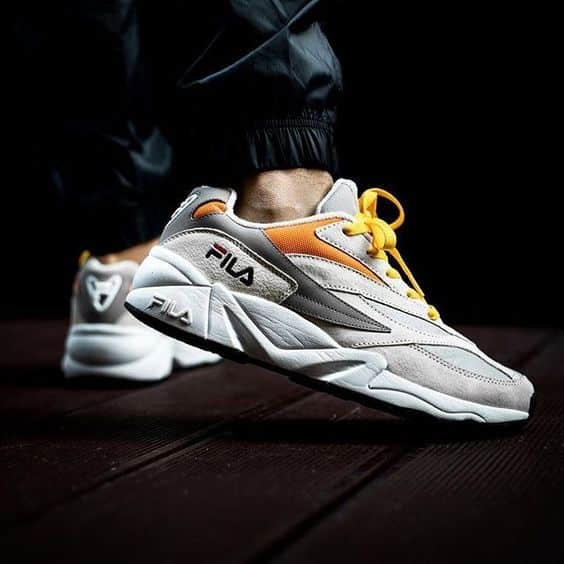 7. Puma
Puma is a world-famous brand that offers superior quality shoes and apparel. In 2019, it was also labelled as the world's most valuable sports brand by the famous business magazine Forbes. Puma's running shoes are pretty popular because of their noble style and functionality. The German sportswear brand collaborates with sportspersons, celebrities and brands to endorse their products.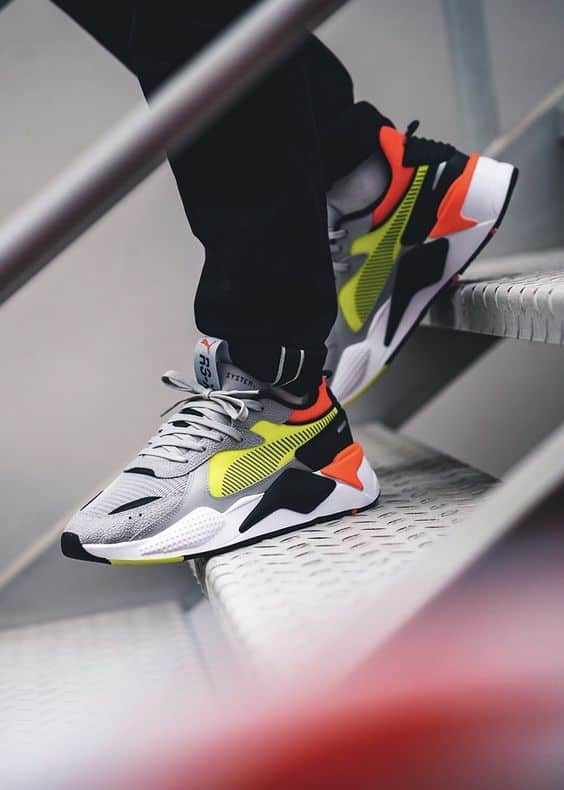 8. Reebok
Reebok is one of the majorly cherished sportswear brands. The introduction of the 'Ventilator' collection has cemented its place as one of the leading players in the global sports shoe market. Reebok crafts good quality shoes using its cutting edge technology.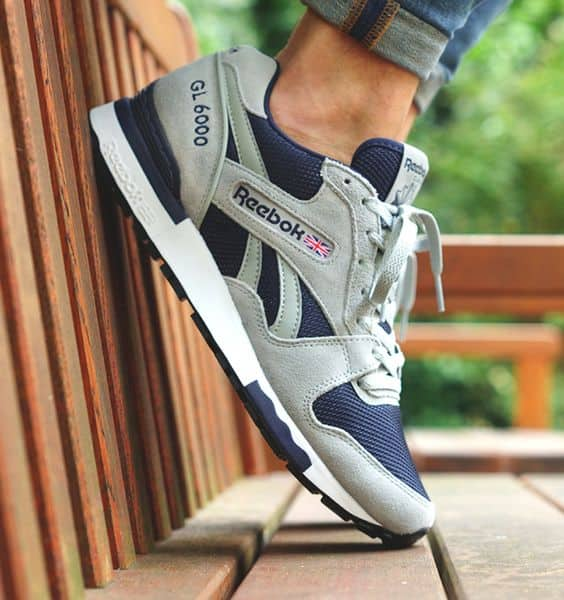 9. Hush Puppies
Hush Puppies is an American shoe brand that trades in over 160 countries worldwide, including India. The quality, style and comfort shine through their range of footwear, especially their casual and formal shoes. The brand holds a dedicated customer base that praises its brilliant shoe designs.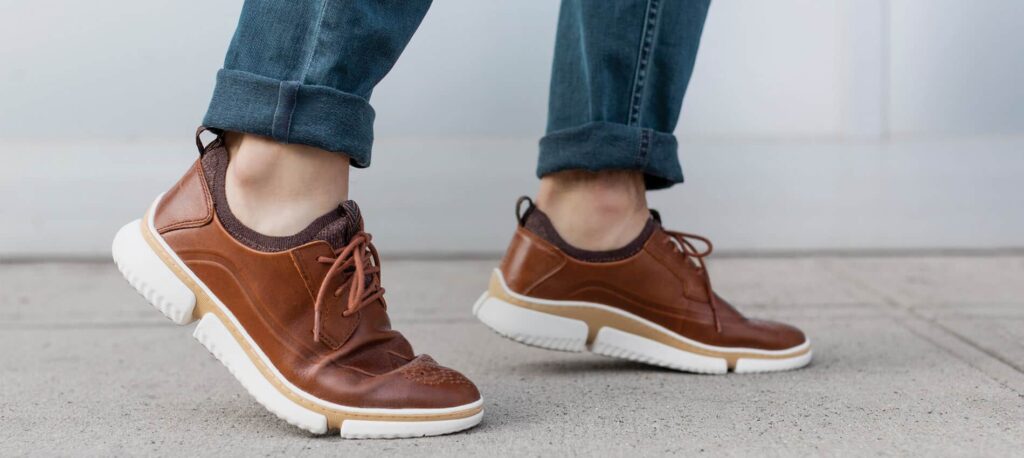 10. Bata
Bata entered the Indian shoe market in 1931. Since then, it has been a favourite shoe brand of many Indians. Many consumers believe Bata is an Indian brand because of its immense popularity over these years. However, Bata is an ancient footwear brand that originated in the Czech Republic in 1894. It has a massive fanbase in India and has over 1300 stores across India.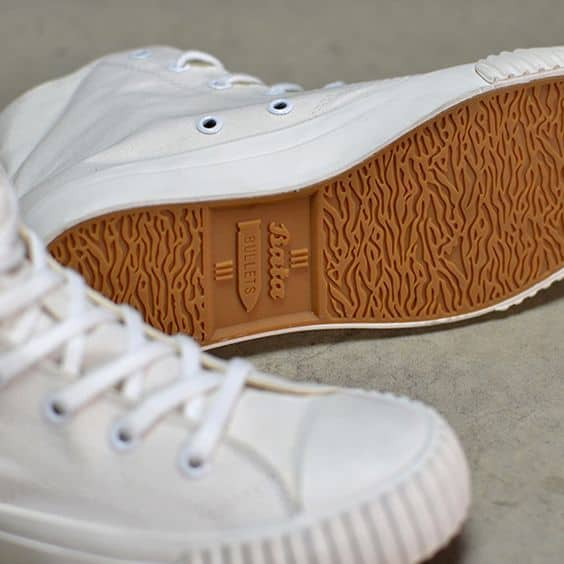 Also Read: 5 Men's Winter Jackets You Should Have In Your Wardrobe!
11. Seeandwear
SeeandWear is a renowned producer and exporter of footwear in India. It is one of the flourishing brands that make fine leather shoes for men. The quality, design and warranty of its products, plus good customer service, are the reasons why many Indians are drawn towards the brand.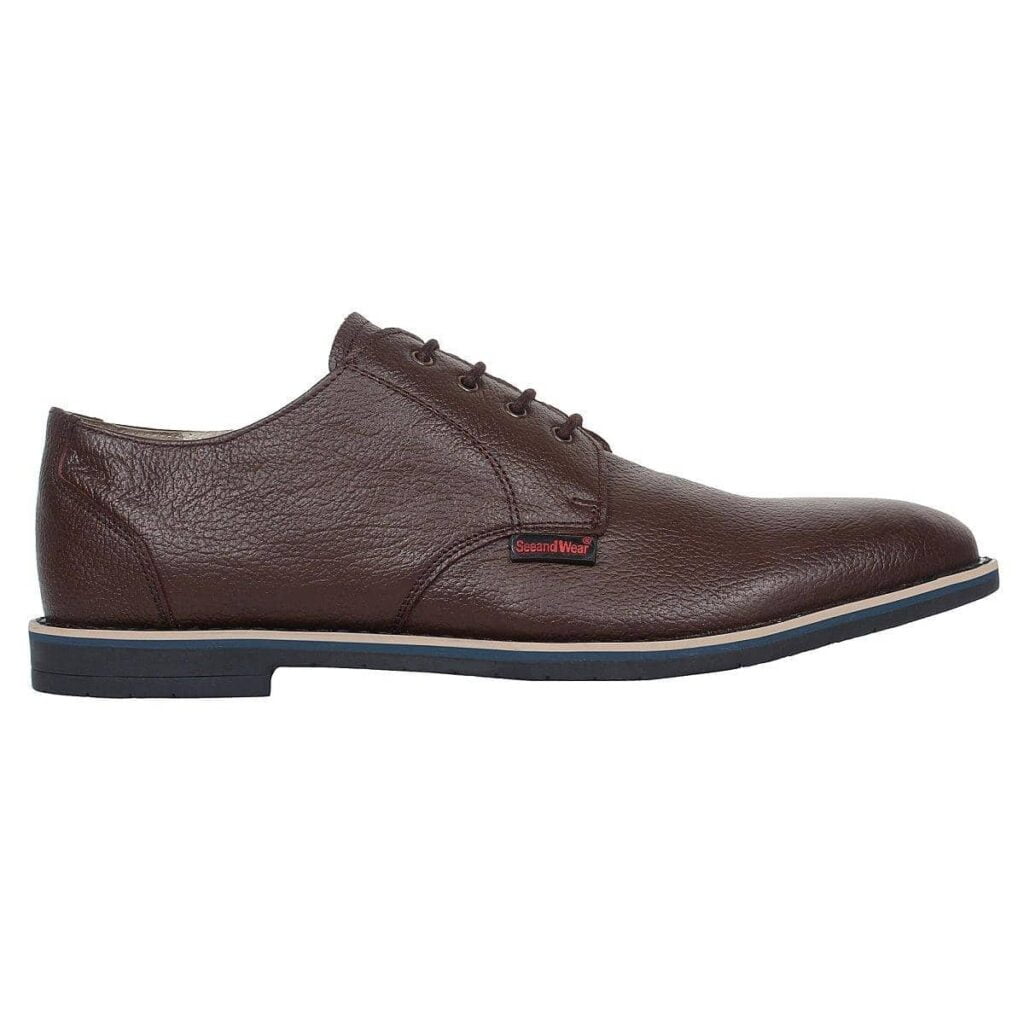 12. HRx
HRX is a sports brand owned by the renowned celebrity Hrithik Roshan. HRx is India's homegrown label centred on sportswear, activewear and footwear. It is a company that serves you with the best footwear at reasonable pricing. You can find all kinds of footwear under one label, such as athleisure shoes, running shoes, sneakers, etc. Besides shoes, it is well-known for its sports apparel and bag collection.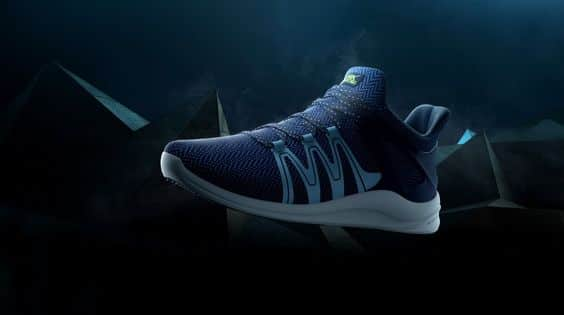 13. Sparx
Sparx is an Indian multinational footwear brand incorporated in 1984. It is one of the largest footwear producers in India and ranks at the second position in terms of revenue. It offers good quality, durable and fashionable footwear like sandals, shoes and slippers for all Indian consumers. Sparx has established itself as a revolutionary brand in the Indian footwear market, and it also stands among the top 500 Most Valuable Companies.
14. Liberty
Liberty is an Indian footwear brand that is successfully gaining name and fame even outside the country. Do you remember the school shoes you used to wear? They were probably from Liberty. It is an exceptional brand that offers decent shoes for women, kids and men. Currently, its operations are widespread in more than 25 countries worldwide. It has a varied range of daily wear shoes available in its 400+ exclusive stores.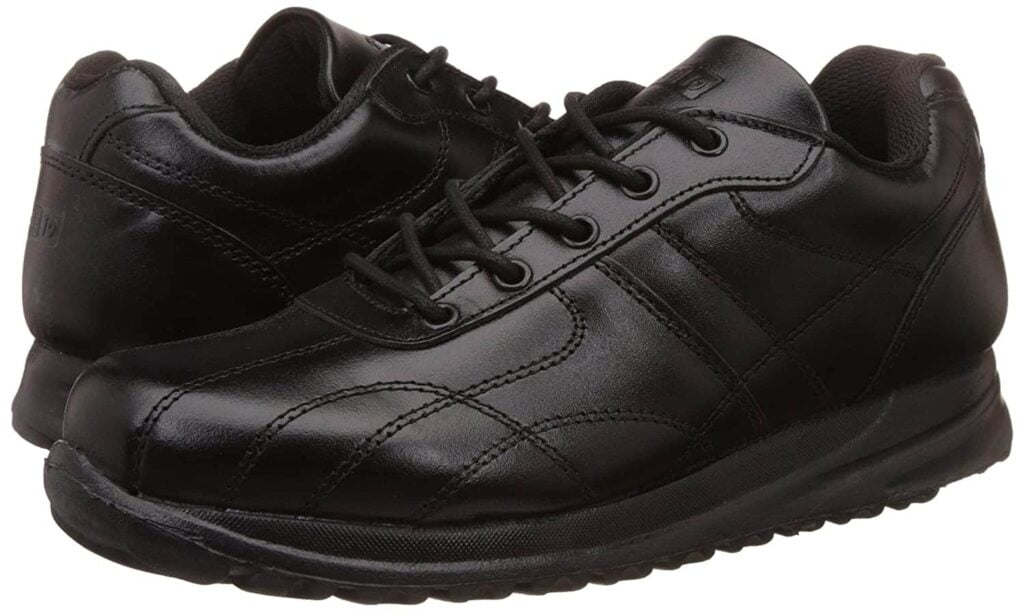 15. Action shoes
Action shoes is an Indian brand that creates different footwear designs. It is one of the top shoe brands in India because they are formulated to suit the country's climatic conditions. They have a comprehensive footwear collection consisting of shoes, boots, loafers, ballerinas heels, flip-flops, sandals, etc. In addition, the brand has founded the "Complete Family Footwear" concept as it offers its products and shoes for kids and adults both.
Also Read: How To Style Blazers For Men This Wedding Season
16. Red Tape
Another shoe brand to keep an eye on is Red Tape. Back in the day, Red Tape was a lifestyle brand, and then it evolved as one of the first Indian footwear brands to enter the global markets. It is one of the top shoe brands that offer boots, canvas footwear, sports shoes and more. The brand keeps the audience hooked with its elegant shoe collection.
17. Lotto
Lotto Sport is an Italian origin sports apparel and footwear brand that distributes its products in 110+ countries. Many professional athletes prefer wearing Lotto shoes, and the brand has been a significant part of the Italian Open for almost 30 years. One can view and buy Lotto shoes in several Indian retail shops.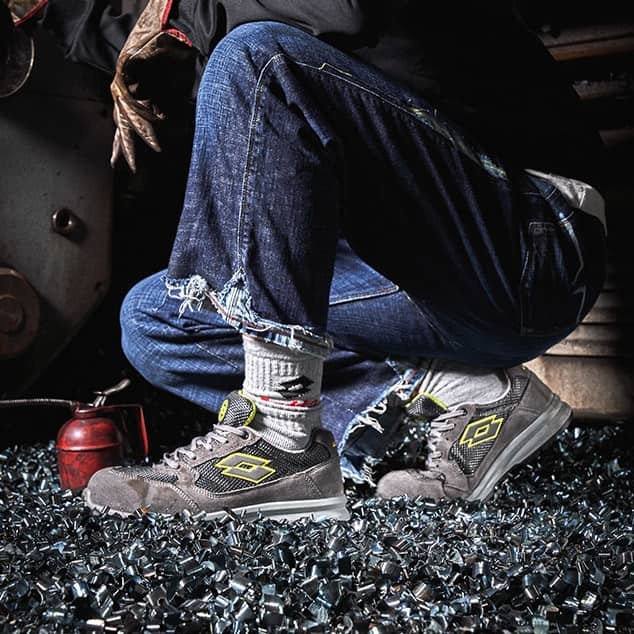 18. North Star
North Star is a footwear brand founded in Canada in the 1970s to deliver shoes that would meet the latest fashion trends of the prevailing time. The company soon expanded itself into different markets like Europe and India. North Star sports shoes are produced and marketed by Bata in India.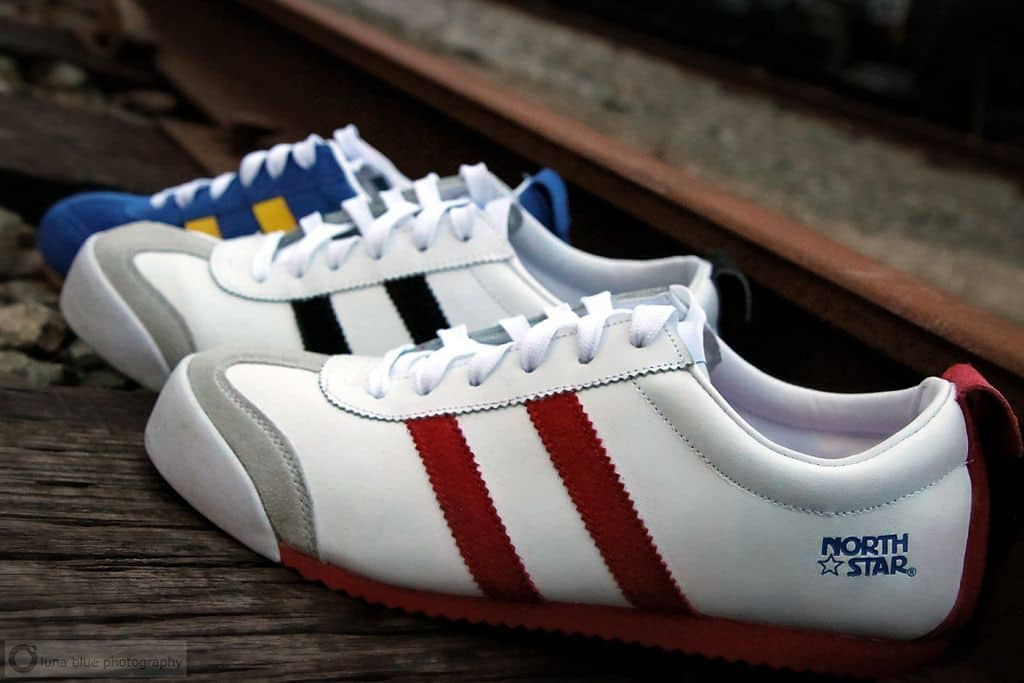 19. Skechers
Thirty years ago, Skechers began in a California beach house and now is a famous worldwide brand present in over 120 countries. It produces well-made athletic and street footwear for men and women. Skechers is one of the top shoe brands in India available in major cities, and its products are also available online.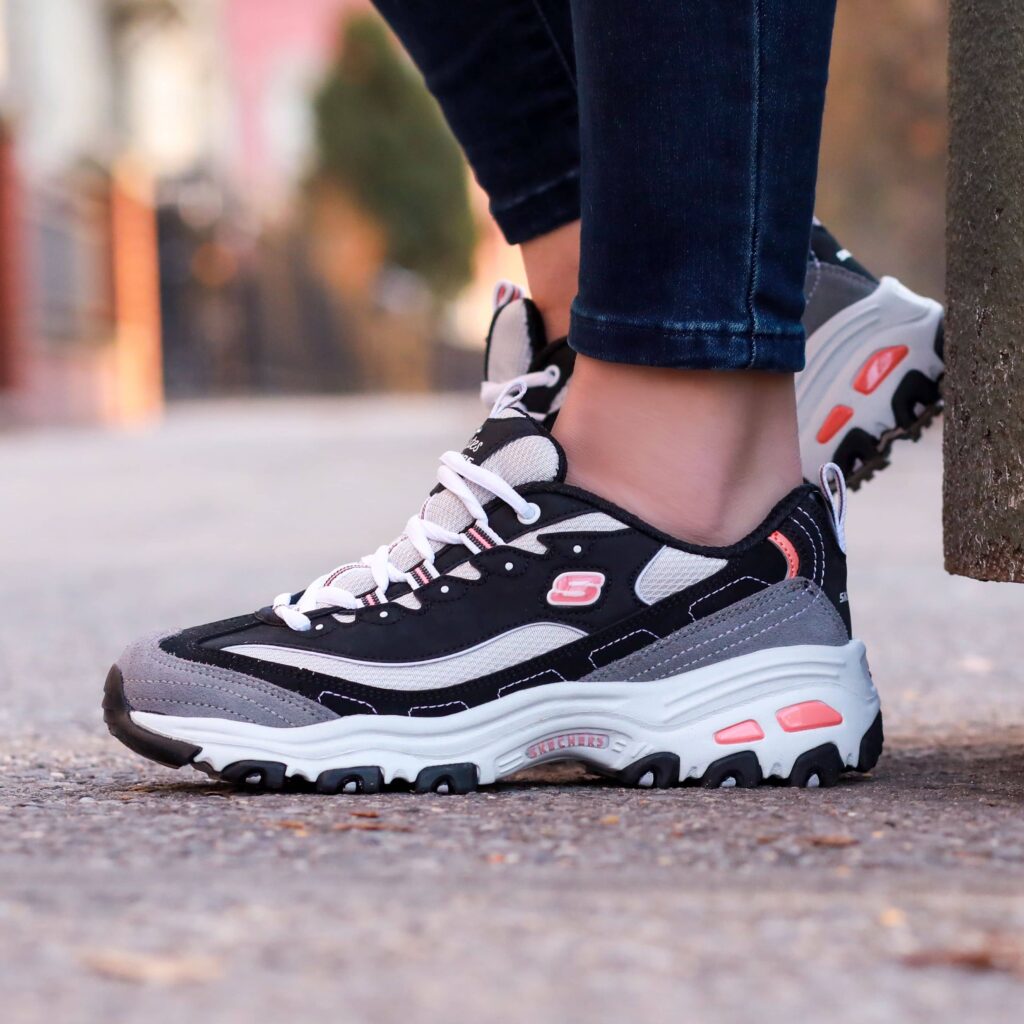 20. Sanspareils Greenlands
You might recognize this brand if you follow cricket tournaments. Sanspareils Greenlands is an Indian cricket equipment manufacturer that is known for producing top-notch quality sports shoes. In earlier times, the cricket legend Sunil Gavaskar was the brand ambassador. SG shoes are used by several Indian and international cricketers like Shane Watson and Rahul Dravid.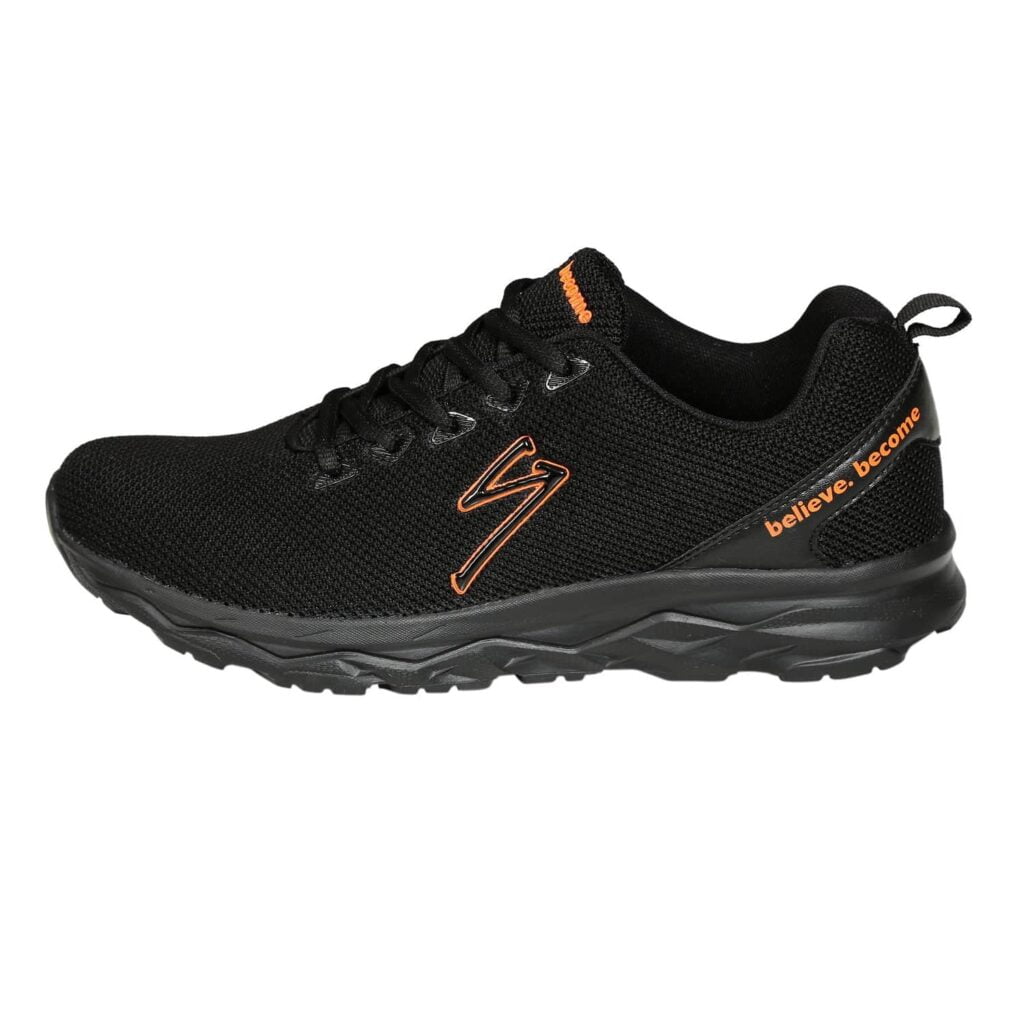 Also Read: How to Care for Leather Shoes
India is home to numerous top shoe brands, and there are multiple options to choose to build an outstanding shoe collection. These top shoe brands share the same purpose to offer high-quality footwear and maintain their supremacy. These brands have pushed footwear to its limitations in every way possible to provide shoes worthy of being worn upon your feet.
Popular Searches
Types of Formal Shoes | Rainy Season Shoes for Men | Types of Sports Shoes | Types of Casual Shoes | Rainy Season Shoes for Womens | Leather Sandal Care | Girls Footwear Choices | How to Choose Footwear | Top Sneakers for Men | Flip Flop Types | Types of Watch | Fashionable Watches for Men | Indian Fashion Bloggers | Best White Sneakers for Men