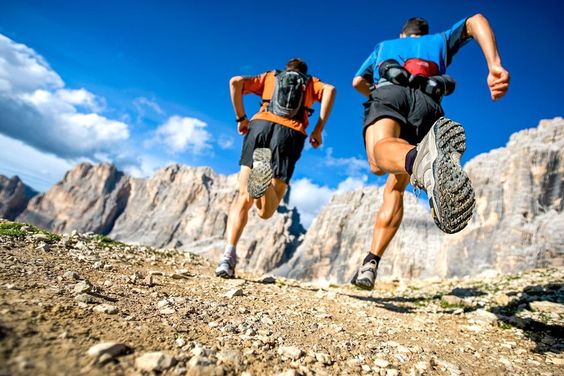 When it comes to heathy life going for a jogging has ultimate benefits, since the right pair of running shoes is all you need. Finding the best running shoes and wondering how to buy shoes can be a challenging task, especially since you need to consider your needs, your foot type, your preferences and such. We have listed 14 of the top running shoes for men that have all been tried and tested by professionals and beginners.
How Do We Pick?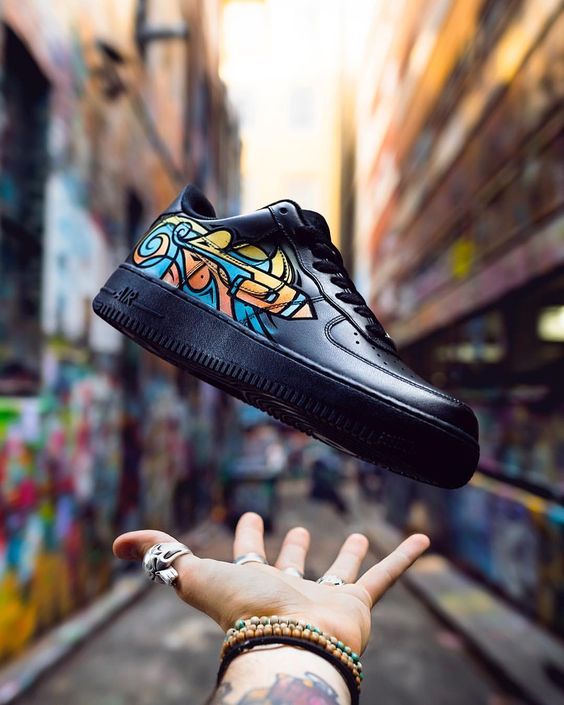 When choosing from the top running shoes for men, finding the right ones that suit your needs can be a hassle. Here are a few easy tips to pick out your shoes:
If you are looking for a pair of shoes for your fast sprints, look for even balance between cushioning, stability and responsiveness.
For slow runs or recovery runs, look for heavy cushioning with higher stack heights to absorb any ground impact.
As far as trekking or hiking shoes go, you want to be looking for a pair with a solid outsole grip with a secure upper.
Top Picks for You:
Adidas Men's Drogo M Running Shoes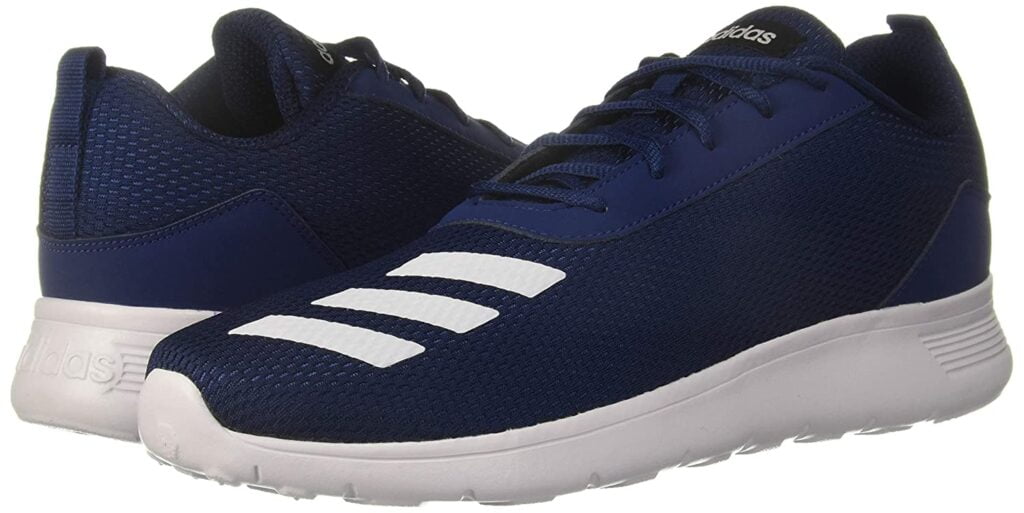 If you are looking for the right pair of shoes in an affordable price range, this Adidas model is perfect. It has a solid grip that is great for wet or rocky trails and its mesh upper will accommodate maximum breathability, making it ideal for runners. The lace up closure allows you to adjust the security as per your convenience.
Campus men's Mexico Running Shoes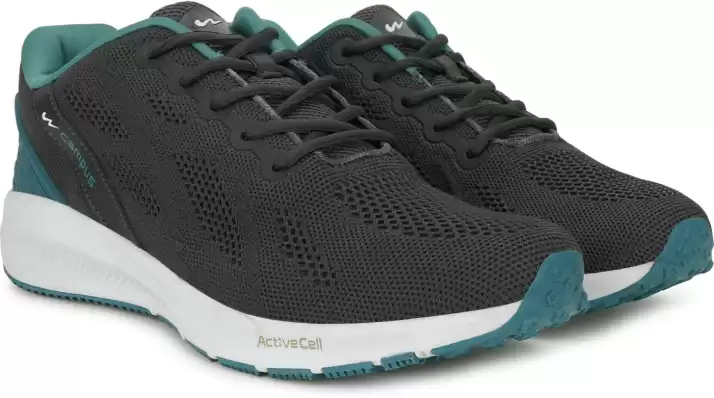 This pair from Campus is not only practical but also quite stylish. It features a slip resistant phylon to protect you against any slipping accidents, making it a good pair to use all year round. Easy to wear and comfortable, these shoes also have a sturdy mesh upper that adds a unique edge to them.
Brooks Ghost 14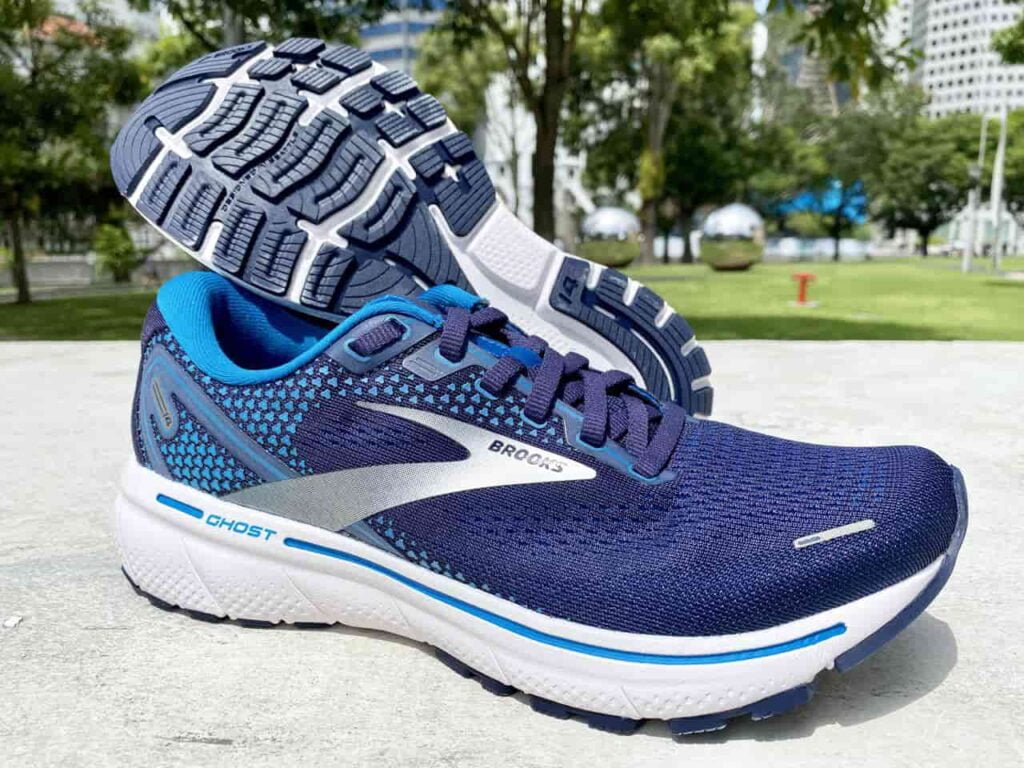 This is Brooks' first carbon neutral pair and is available in different shoe widths. With DNA LOFT cushioning in the midsole, these shoes give you a soft and plush underfoot feel that is suited for short, fast runs rather than long runs. This pair is particularly known for having the perfect size for both men and women, which is an extremely important feature as far as comfort goes.
New Balance Fresh Foam 880v11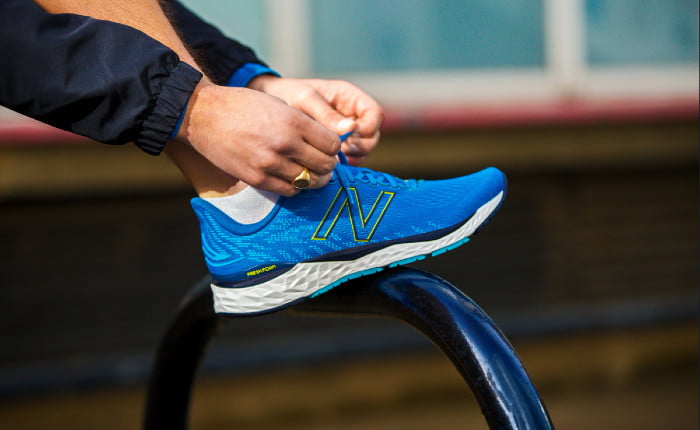 With its highly cosy and fashionable features, this will surely be your go-to shoe both in and out of training. This shoe has a soft Fresh Foam midsole cushioning that is ideal for balancing the impact of your runs. The overall feel of this pair is quite light so you can also make the best use of it at casual get-togethers.
HOKA ONE ONE Bondi 7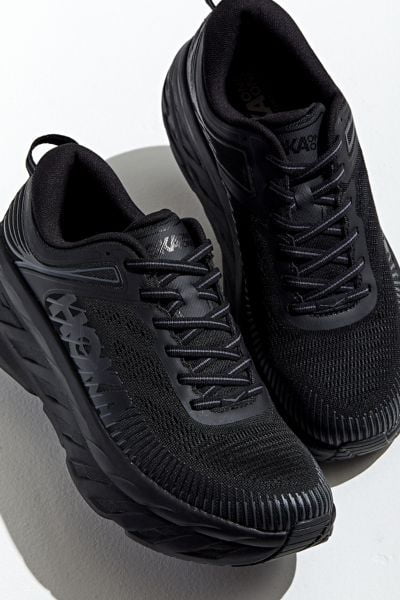 HOKA is one of the most popular shoe brands for cushioned running shoes and the ONE ONE Bondi 7 certainly fits the bill. This shoe makes use of the EVA foam that provides an extremely smooth transition from heel to toe. The cushioning also makes it a very comfortable walking shoe for people of all ages with plenty of ventilation with its knit upper and a spacious toe box.
Asics Novablast 2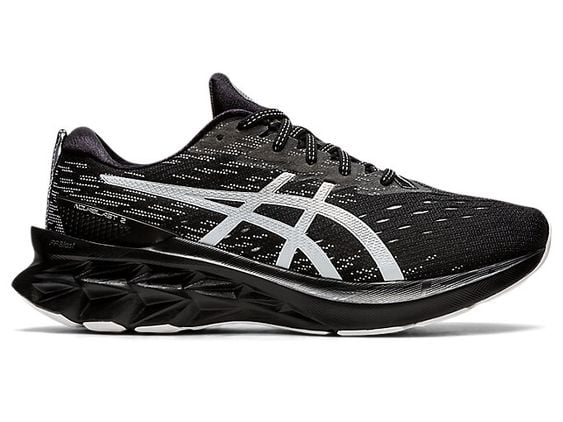 Designed with a lightweight and plush midsole, this shoe is well known for having a very energetic response on the field. This leads to an increased rebound that will bring a real bounce to your steps. Ideally, the structure is great at accommodating short runs or recovery runs.
Nike ZoomX Invincible Run Flyknit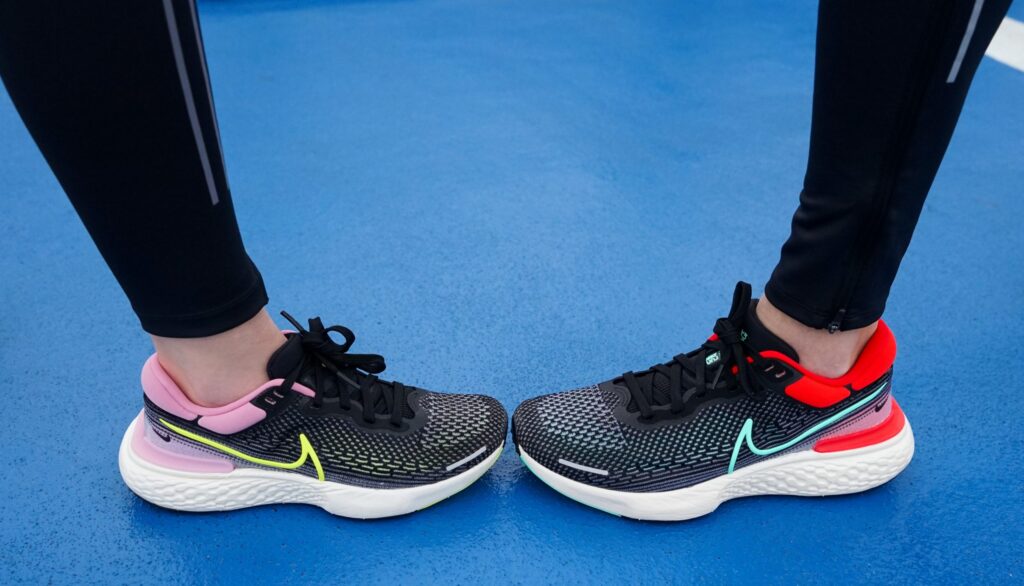 Nike is a brand you just cannot go wrong with and the ZoomX Invincible model proves that. The Flyknit upper gives you ample breathability along with comfortable footbed cushioning. Featuring a wide bottom, this shoe is made for maximum shock absorption for convenience during your runs.
Puma Calibrate Runner SP Running Sneakers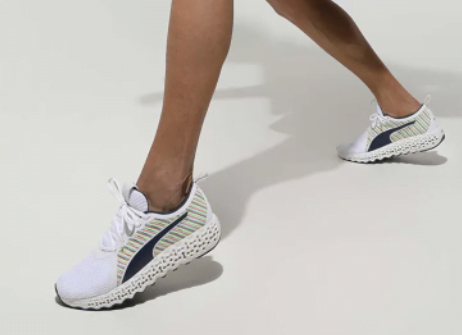 Made with the XETIC technology, this shoe is designed to respond uniquely to your particular specifications and requirements. It is one of the most comfortable pairs you can go with as the XETIC technology moulds the shoe to match your comfort. It also has a supportive LEANOWEAVE panel in the midfoot that adds strength to your every step.
Mizuno Wave Rider 23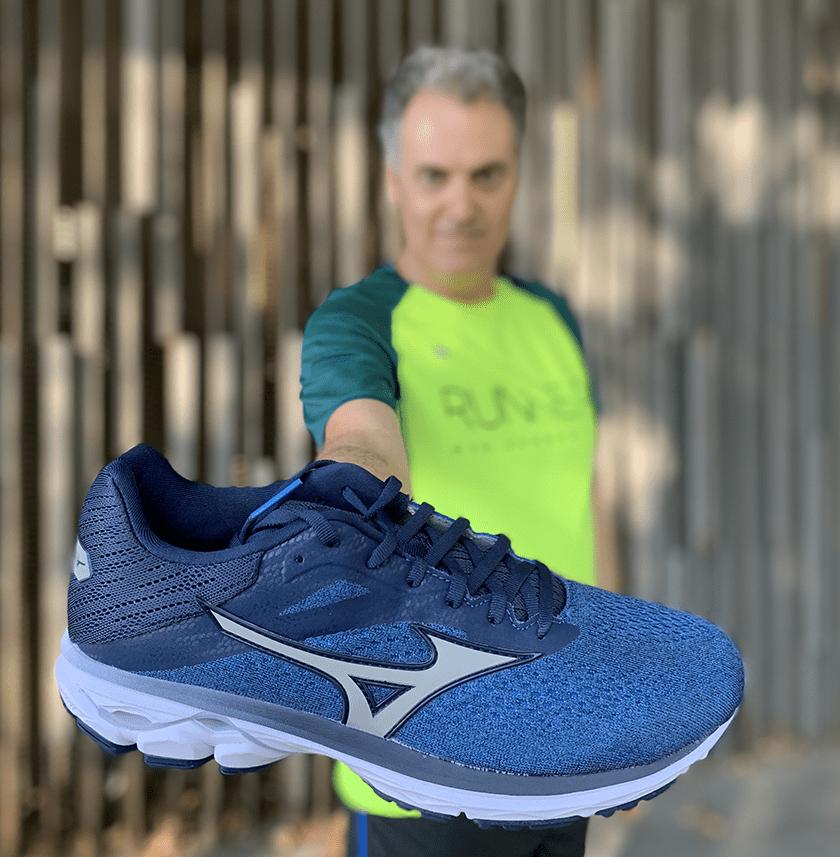 This shoe is available in different fabric options like mesh and Waveknit. The former is about breathability while the latter gives you a natural feel. The bouncy footbed has an extra kick to it so it will give you a highly energetic response that you can take advantage of till your heart's content even on a daily basis. The fit, on the other hand, is a roomy yet cosy one.
Nike Zoom Fly 3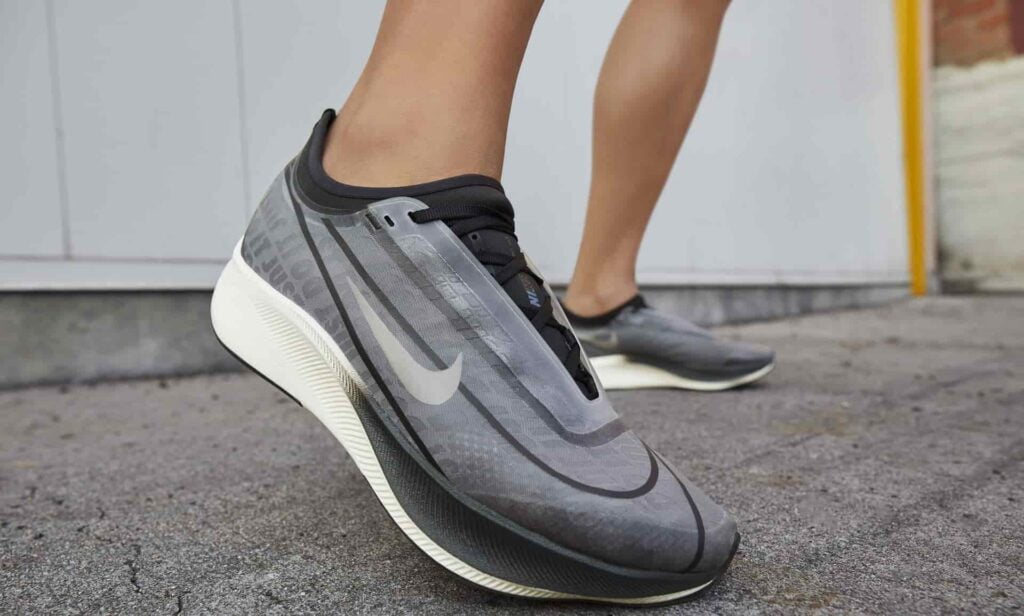 Created to fulfil all your speed needs on the track, this pair of shoes is equipped with features like a low collar, a breathable, lightweight feel and more. It also features a carbon plate in the midsole that adds extra flexibility and responsiveness to the overall feel that will greatly help in picking up the pace to cross over the finish line as quickly as possible.
ASICS Gel-Venture 7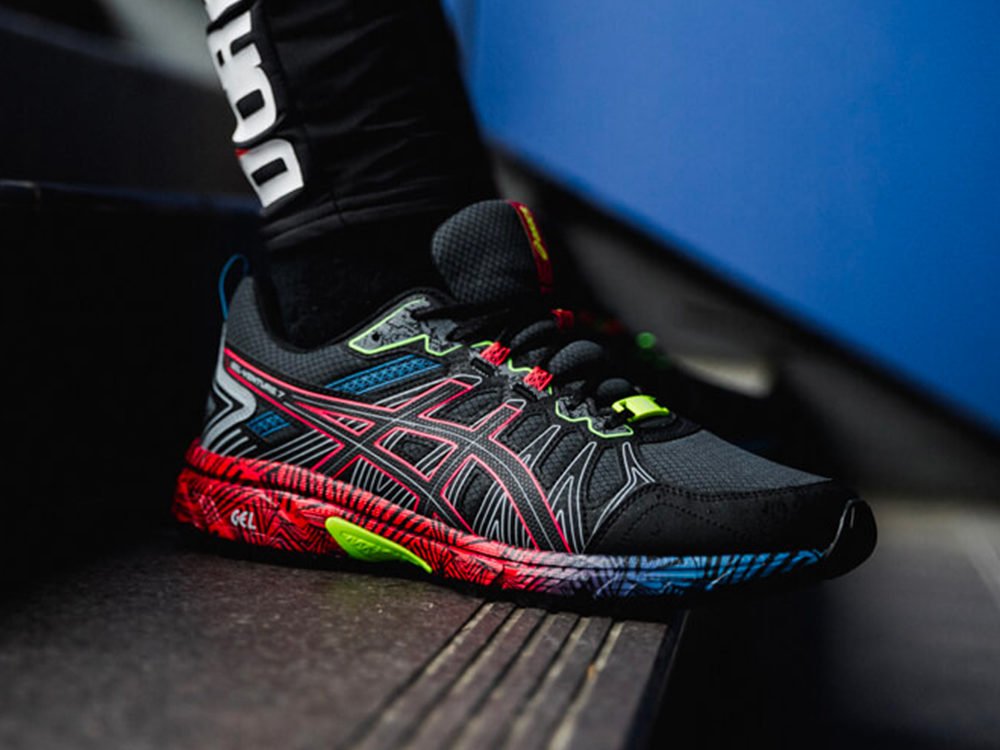 This is an extremely popular pair with countless glowing reviews. Its structure is well suited even for rocky conditions as it has a sturdy grip that allows you to move forward in a natural line of motion so you can easily take on even the toughest of roads. Overall, this ASICS model is one of the most efficient ones available paired with an EVA midsole for comfort.
Altra Escalante 2.5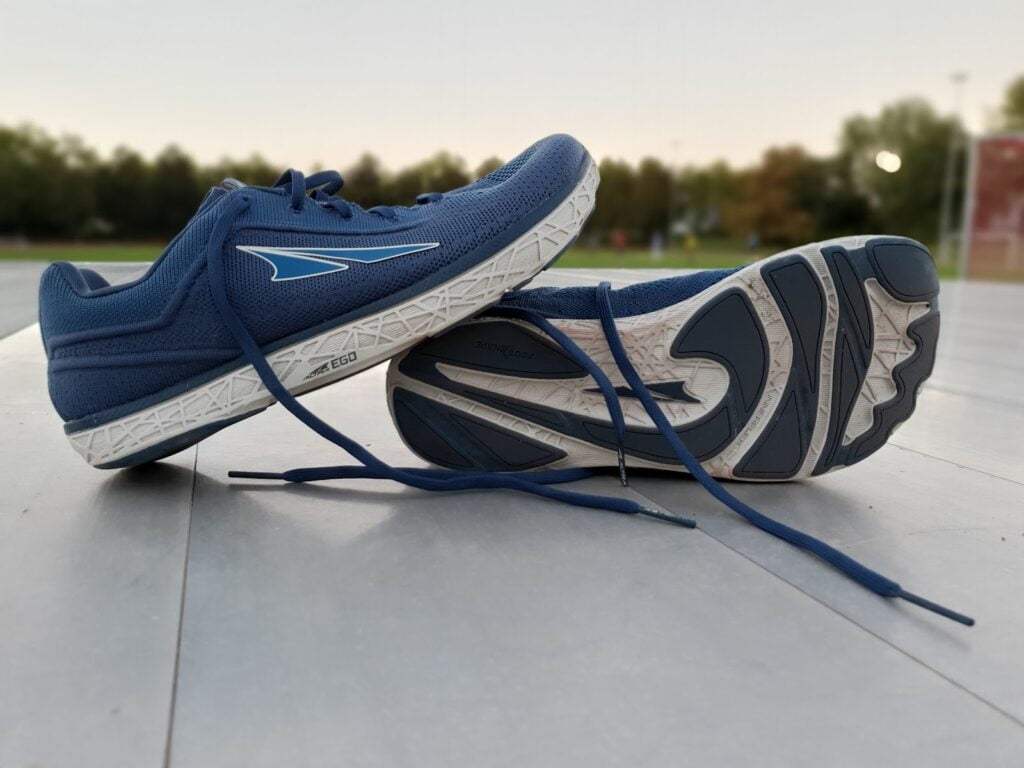 Every aspect of this shoe has been well designed to form the lightest of structures. It has a stripped down EGO midsole with an Inner Flex system for extra flexibility and smooth transitions at turns or heel to toe. This completely light build guarantees it will quickly become your go-to shoe for days when you feel like going on a long sprint. Not unlike most other shoes with combined technologies, this will give you an overall improved performance.
Puma Men's Jaunt Idp Running Shoes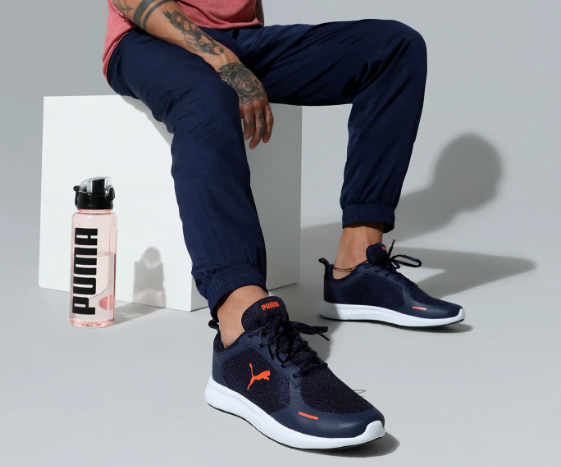 If durability is a feature you value, these shoes will give you plenty of it. They are designed by incorporating a sturdy rubber sole that will last years. Made of mesh fabric, it is breathable and will let your feet air out during runs. The midsole is made with antibacterial properties to keep your feet clean and safe at all times, especially because runs can lead to a lot of sweat production and any accumulation of too much moisture can be harmful.
On Cloudstratus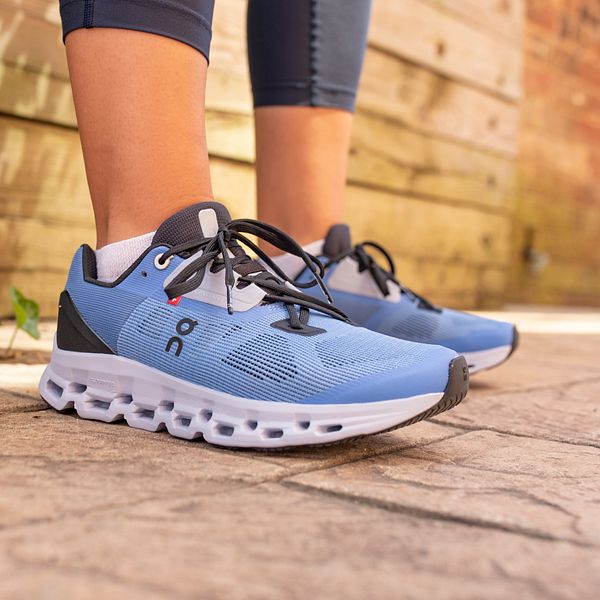 Last but definitely not the least, this is another pair that focuses mainly on the right cushioning to ensure comfort, especially on long runs that stretch out over a large period of time. These are equipped with two layers of Helion-enhanced CloudTec to provide vertical as well as horizontal cushioning. This also lessens impact during runs to avoid discomfort.
How to Take the Best Care of Your Running Shoes?
Most running shoes are made from durable materials that can easily endure a couple hundred miles. Here are some easy suggestions to make the shoes look and feel as good as new:
Always clean your running shoes with a brush to get rid of dust after runs. If you want to go for a deep clean, use a brush, mild soap and rinse with warm water. Never put your running shoes in the washing machine as it decreases the glue's holding capacity, which will in turn impact its usage period.
If you are a regular runner, use at least two pairs on alternating days to give the post-run compressed midsole enough time to bounce back.
Never store your shoes in a box or plastic container as that can block ventilation and result in bad odour. Instead, store them in a dry place at room temperature.
As far as running shoes go, it is best to avoid playing any other sports with the pair as there is a difference in the required features. This can cause the shoes to lose their shape and become uncomfortable.
Make sure you are consistent with cleaning your shoes regularly to avoid accumulation of excess dirt that can weaken their overall structure.
When drying your shoes after a wash, remove the sole and laces of your shoes to dry separately. Insert newspaper or tissues in the shoes in various batches to help it soak up all the water and dry quickly.
These are the best running shoes for men from some of the top footwear brands of all time. With these shoes, you can enjoy modern features and extra comfort on all your runs. With value for money deals, these running shoes for men will provide you the best of comfort, convenience, stability as well as fashion. So go ahead and start shopping!
Popular Searches
Top 20 Men's Fashion Trends | Best Watch Brands in India | Types of Watch | Fashionable Watches for Men | Indian Fashion Bloggers | Latest Fashion Trends for Women | Men's Fashion Trends | Fashion Photographers of India | Ethnic Wear Brands in India | Types of Sarees To Include In Your Wardrobe | Everything You need to know about Face Serums | Skin Care Routine Steps | Sugar Cosmetics | How to Make a Facemask | Yoga Clothes for Women |