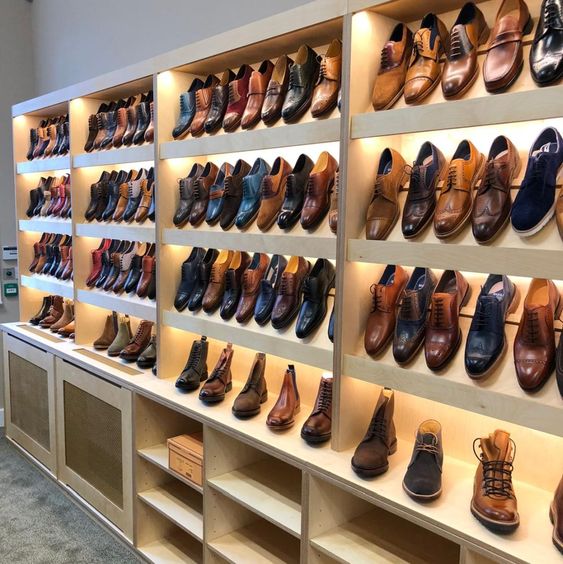 No formal ensemble is complete without formal shoes. Also called dress shoes, they're what you need to stand out on special occasions. With men's designs ranging from oxfords and monk shoes to loafers and Derbys, there really is a huge selection to sample. It's therefore very important to know how to choose formal shoes because the wrong decision can end up ruining even a fabulous outfit. Read on to learn the secrets of making purchases you won't regret.
Types of Formal Shoes
Over the years, men's footwear choices have expanded to include many designs, each catering to the times. Those who love lace-ups can dip into an assortment of stylish options, while guys who prefer slip-ons also have an equally exciting selection to pick from. Here's a quick list of some of the best formal shoes you can find.
Oxfords Shoes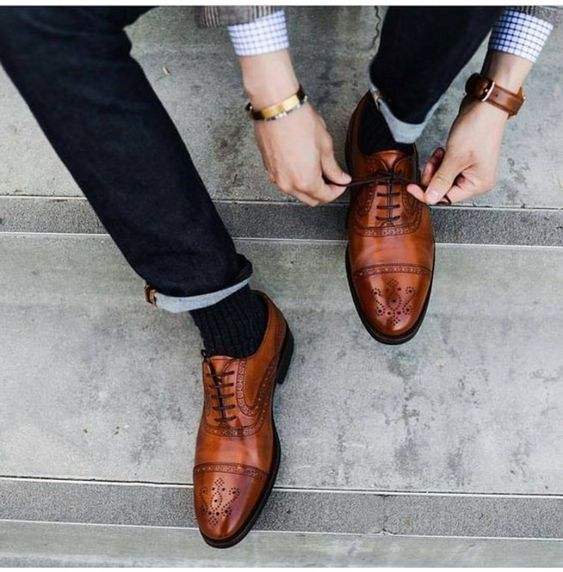 Classic in every sense of the word, oxford formal shoes are chic and smart. One distinguishing feature that separates the design from that of Derbys is that the eyelets are affixed under the vamps. This lends a very neat touch to formal ensembles. The popular style looks best when worn with pants of the right length so that they don't hide the fine details on the tops of the shoes.
Derbys Shoes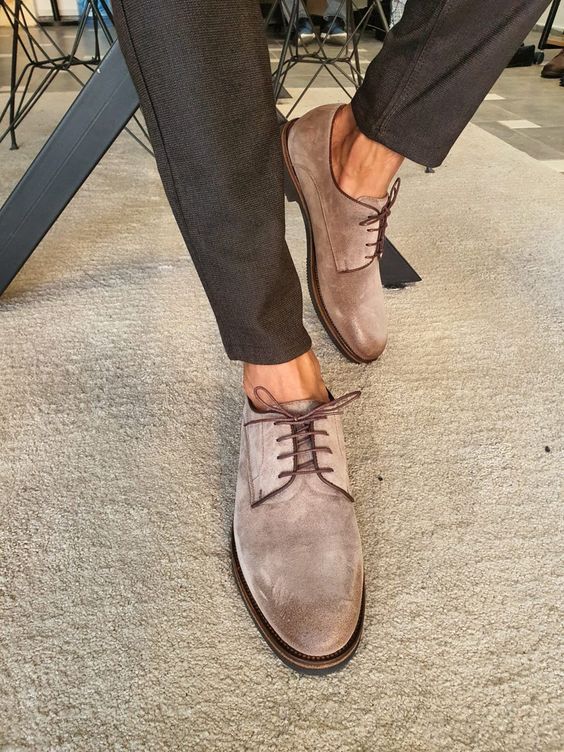 Derbys are very similar to oxfords but don't have closed laces, meaning you can't run a finger from the shoe's tongue to the bottom of the last shoelace eyelet. This open feel gives them a more relaxed vibe although they can be just as formal as dress shoes. Remember, a lot depends on the shape of the toes, decorative detail, and sleekness. Choose from brown, tan, and black to expand your collection. Wear them with suits and formal trousers to show them off.
Cap-Toes Shoes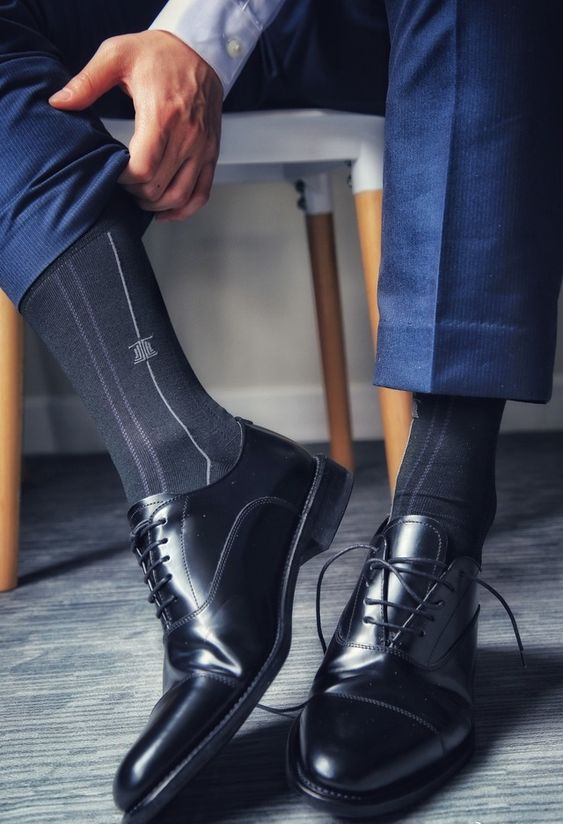 The quintessential gentleman's shoe, cap-toe formal footwear is classy and timeless. The extra bit of detail on the toe in the form of stitching is perfect for adding a little something to a beautifully tailored suit. Because it's such a lovely design, we recommend reserving it for special occasions where you want to make an even bigger statement! You can wear them to dress up solid trousers or smart pinstripes. Either way, the striking choice is a winner at any formal affair.
Monk Straps Shoes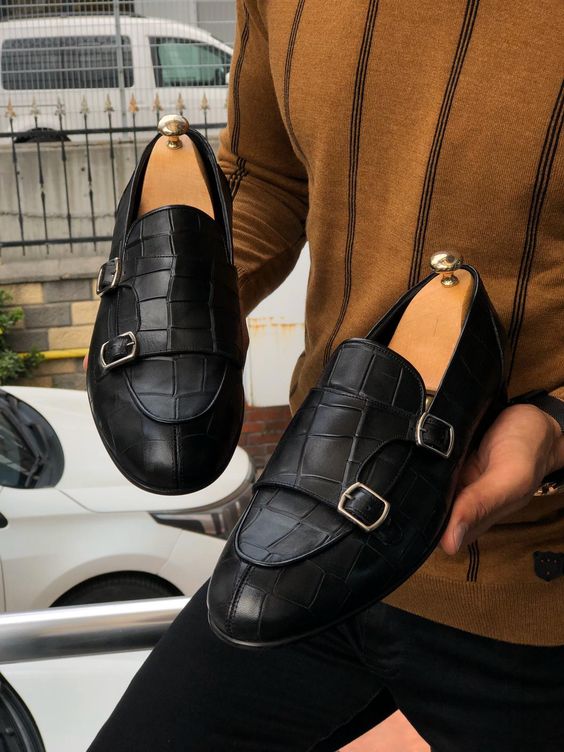 Similar to loafers in that they don't have laces, monk strap formal shoes stand out with their eye-catching strap and metal buckle sitting on the top. You can opt for a pair with a slightly pointed toe for a sleeker look or choose a pair with a square toe. A stunning suit or a shirt and dark-coloured pants finished with polished black monk straps are what you need to impress people at a corporate event.
Loafers Shoes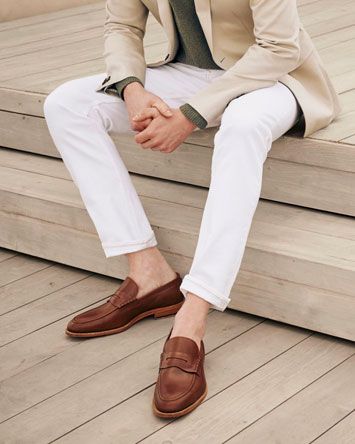 If the metal buckle detail and laces aren't for you, dress shoes in the style of loafers are ideal. Despite their often-casual reputation, they can take on incredibly dressy elements to make them ideal formal shoes. The shape may be sleeker, the material may be polished to a fine shine, and they may or may not feature details like overlays and stitching. What's clear is that loafers have become a hot trend among dress shoes for men.
Dress Boots Shoes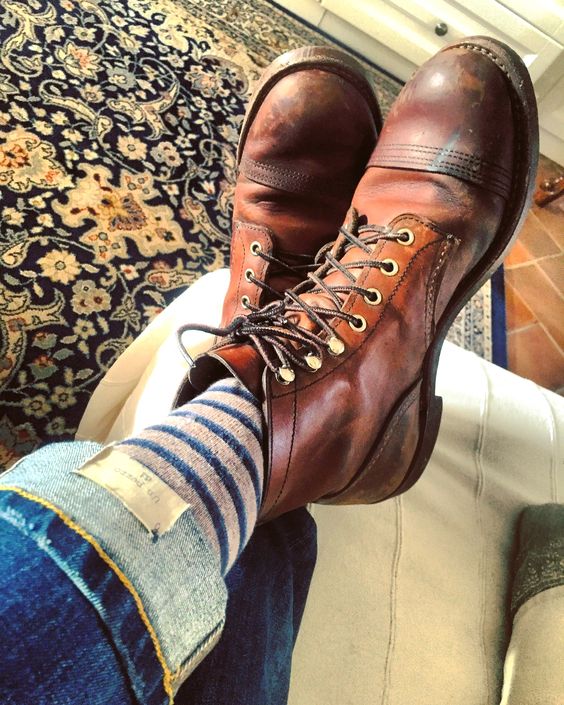 Similar to formal loafers in every way except for the high-top styling, dress boots make for the right daytime formal footwear. They pair excellently with a great pair of tailored pants and a snazzy jacket. Make them your go-to shoes for those important office meetings and afternoon engagements. Smart boots in black are absolute essentials and should top your list of purchases. They can be worn with pants of any colour but look especially suave with navy, black, and grey trousers.
How to Pair Different Colour Shoes
For men, formal shoes typically come in two colours, black and brown, whose shades may vary. They can be worn with suits of different colours. Of course, you can opt for footwear in other hues but they may not feature the dressiness that black and brown have. If you crave variety, stick to two-toned footwear. White dress shoes are another option and can jazz up outfits instantly.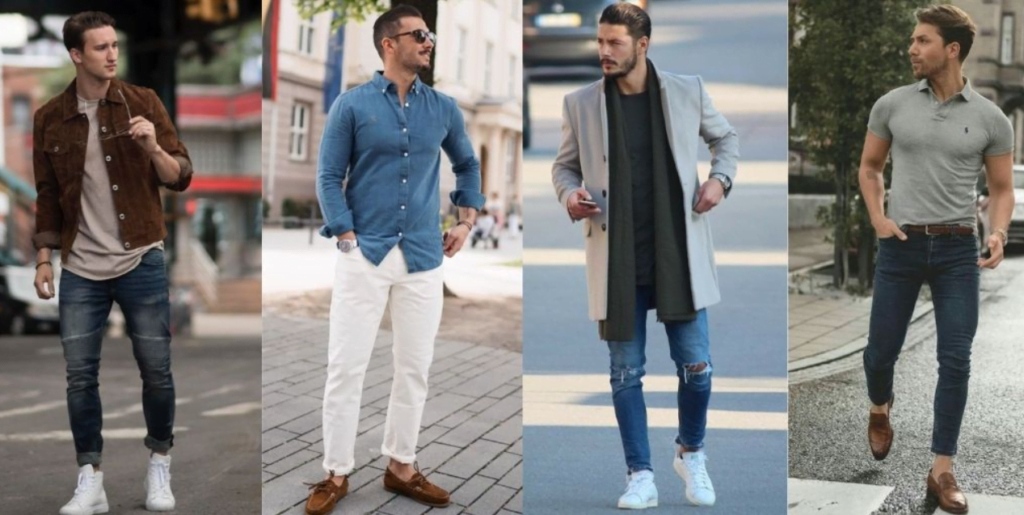 You can opt for them in a loafer Derby style or look for monk straps. Because they exude a lot of flair, they must be balanced by a light-coloured shirt. You could wear them with grey pants and a pale blue shirt topped off by a jacket and a tie. If you're someone who needs to don formalwear frequently, it's wise to have formal shoes in several shades of certain colours. For example, you can have black monk straps, brown and tan lace-ups, and white oxfords. This ensures your formal ensembles are complete for different occasions.
How to Choose Formal Shoes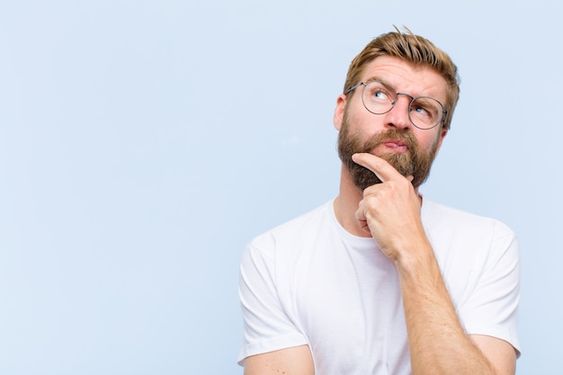 Men's shoes can be solid with minimal detail or they may feature elements like overlays and stitches for a touch more of style. It's a good idea to have at least one of each design so that your formal wear doesn't look like it's stuck in a rut. Decorative perforations found in oxfords and metallic detail in monk straps lend a stylish look to outfits. Include them in your formal footwear collection to spice it up a bit.
Best Material For Formal Shoes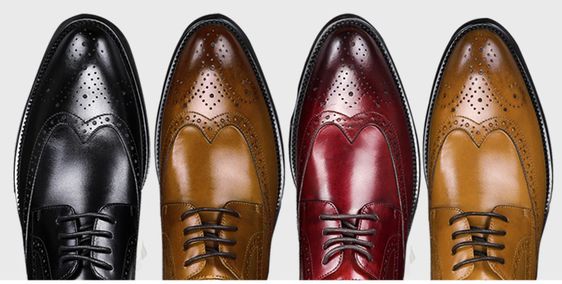 Formal shoes are usually made of leather but you can find them in artificial leather as well. They look just as good as modern manufacturing processes ensure they have a fine finish. You can also find patent leather shoes that stand out more than full grain and suede. Which ones you choose depend entirely on you; just make sure they can help you complete formal ensembles flawlessly.
Tips for Good Shoe Fit
No shoe is worth it if it isn't comfortable. Ill-fitting footwear not only throws off posture, but also causes injury. The upper part of a shoe should be soft enough to help prevent blisters and calluses. The toe box should have enough room so that toes aren't cramped, even if the fit is snug. Any overlays or stitches that are present shouldn't dig into your foot but should be comfortable. Try to opt for shoes with a soft enough foot-bed and a durable outsole so that you can move around with no problem and get the most wear out of them.
With this guide, you can be on your way to owning your favourite pairs of shoes. Show them off at an upcoming event with splendid outfits that are elegant and memorable. Remember, it's not just style that matters, but comfort too. Choose shoes that fit! When you find the perfect pair, flaunt them and exude confidence.
Popular Searches
Rainy Season Shoes for Men | Rainy Season Shoes for Women's | Types of Watch | Fashionable Watches for Men | Skin care routine steps | | Best Watch Brands in India | Everything You need to know about Face Serums | Fashion Magazines in India | Top Fashion Photographers of India | Organic Makeup brands in India | Sustainable Fashion Brands | Fashion Trends | How to Choose a Jacket | Types of Track Pants | Nehru Jacket Ideas