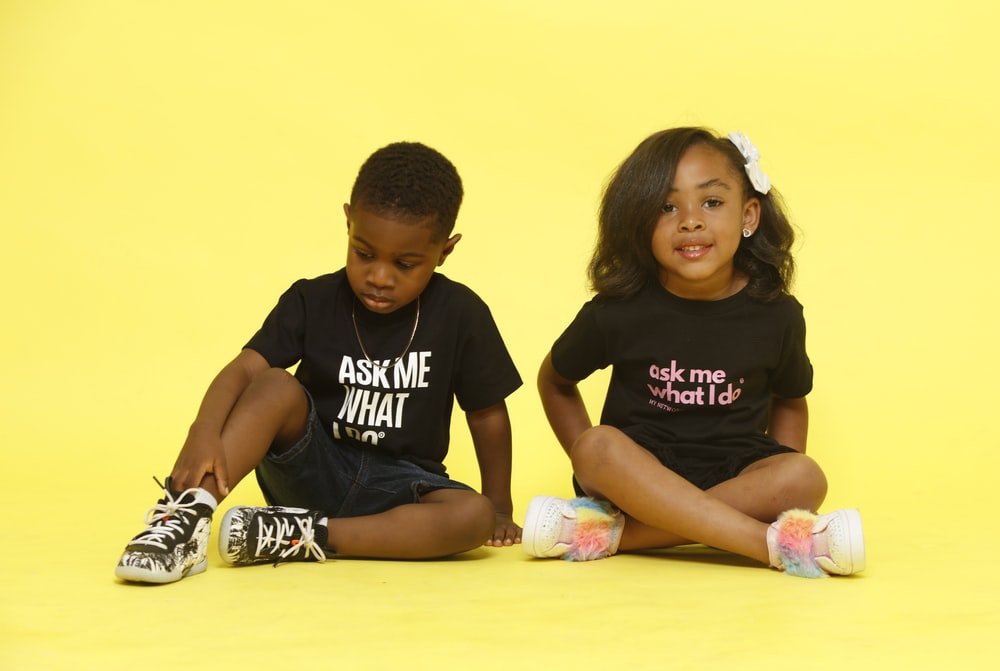 Shopping for kids is no less than a challenge these days as they are now aware of fashion and insist on making their own choices. They know what suits them, and want to look their fashionable best each time they step out. It's a task when it comes to deciding on kids' clothing that will make for perfect casual and formal wear. Relax, as we are here to help you make the right choices in kids' clothing, be it for your little princess' party collection or your rock star's casual outfits. Take a peek at our fashion guide as we bring to you tips for buying kids' clothing that will help you to save time while shopping for them.
Shop with the occasion in mind
Keep the occasion in mind to determine what kind of clothes are truly required. Consider the type of ensemble that your munchkin will need for that occasion. For example, the outfit worn by your little one for a play date at the park will be very different to what he/she might wear for a trip to the mall, even if both are casual occasions. Also, kids need to be comfortable at all time even though the designs and fabrics will surely vary depending on the occasion.
Casual occasions
If you are shopping for casual kids' clothing, keep in mind that the clothes will be used multiple times for different informal events. Hence, make sure you buy clothes that can be mixed and matched to create different looks. Below are some of the occasions and the kind of clothes that your kid might need for the same.
Play Time
Your little one needs to be super-comfy during playtime. Running around, jumping, rolling on the ground, and every other activity on the playground should be comfortable to kids in their outfits. Consider jeans, shorts, kids' sports T-shirts, and loose tops for boys and girls to dress them up for a fun play time.
Birthdays and parties
Your kiddos need to look stylish for such occasions. Boys can wear cotton pants teamed with checked shirts or graphic printed T-shirts, while little girls can look peppy in kids' party wear dresses that include skater dresses, mini skirts, tutu dresses, and printed tops for special occasions.
Casual outings
Planning a family outing for a movie or a weekend getaway? Then you must get some appropriate clothing for your kids. Choose cargo shorts, kids' jeans, chino pants, cotton shirts, and casual jackets to dress up your boy for casual events. You can add casual tops, tank tops, A-line dresses, balloon dresses, and short skirts in your little princess' wardrobe to make dressing up easier for casual outings.
Loungewear
Kids must be comfortable while they are sleeping or lounging around the house. Pick from cotton shorts, tank tops, kids' lounge pants, and cool round-neck T-shirts from kids' clothing range to give your little one all the comfort they need.
Formal occasions
There are a few formal occasions too that your kid might have to attend. Get low-down on some of these events and the kind of clothing that you need to pick for your kids for the same
School functions: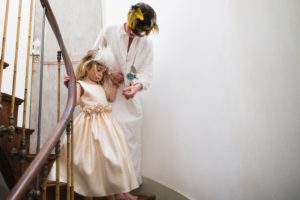 Let your kid make an impression at every school function by dressing up impeccably. Stock a few formal trousers, solid-coloured shirts, and blazers for your boy to look good at events such as annual functions, elocution, and speech competitions. Pick pleated skirts, tailored dresses, shirts, and button-down tops for your fairy to shine brightly at a formal school event.
Formal weddings, dinners, and get-togethers: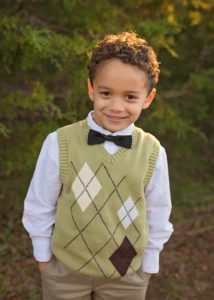 A formal suit complete with a boys' formal shirt and accessorize with a bow tie will raise your little one's cute quotient for these occasions. Dress up your baby girl in fancy A-line dresses, gowns, and flared skirts teamed with printed or lace tops to look pretty at various formal events.
Traditional occasions:
There might be traditional ceremonies that your kid will attend. An embroidered kurta pajama in materials like silk will let your young gentlemen look handsome. Pick from the wide range of lehenga cholis and salwar kameez for girls to create fashionable looks for your little fashionista. Get some trendy kids' accessories like hair clips, earrings, bracelets, and shoes to complement her adorable appearance.
Find the Right Size
Size is an important factor while buying kids' clothing. You must check the measurements in size charts of various clothing brands to get the right size for your kid. The other way to know about your children's perfect size is by measuring their current clothes that fit them well. However, avoid tight-fitting clothes that restrict your child's movements and activities.
Look for comfortable clothing
When shopping for kid's clothing, the fabric should always be a priority. Clothes that are attractive but may not be comfortable to wear. A fabric which is soft and easy on your kid's skin, like cotton, is always worth buying. Check out for stretchable, knitted fabrics that help your kid stay comfortable and active. Make sure the embellishments and buttons on your kids' clothing that do not have a sharp edge. Also, avoid nickel buttons as they may cause irritation on your little one's delicate skin.
Keep their age and their choice in mind
Buy clothes that are apt for your kid's age. Remember you don't have to dress them like a toddler all their life. Kids too have choices of their own and hence, make sure you take their opinion before buying clothes for them. Let them also get involved in the shopping process and help you to narrow down your selection.