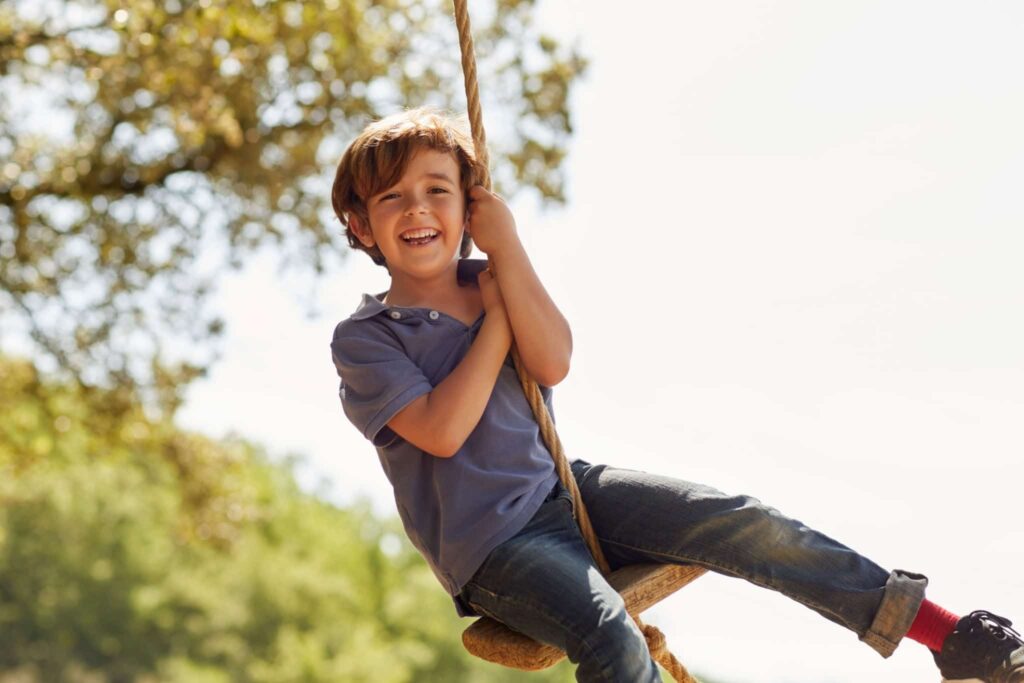 One moment they are crawling under the bed or pulling your dog's tail and the next moment they are bouncing around with other boys. Even if you try to slow down time and watch him grow, it will be not enough. You will not be able to capture all the moments but you can load his growing years with fun and frolic. Your champion is growing and he requires his own wardrobe that represents his personal style. His inclination can be towards geeky looks comprising flannel shirts and trousers or something totally opposite like cool-casual style comprising boys' T-shirts and shorts. With the passage of time, you can understand and nurture his style. If he prefers a 'happy-go-lucky' look, then there is no dearth of boys' T-shirts to choose from.
Pile on some willpower as after going through this buying guide, you will want to load your cart with everything cute and promising.
1. The Planet Saver
In your growing years, all you wanted to do was to hop around with your friends, hog on anything sweet or sour, and watch your favourite superhero series. So don't deprive your little one of the same joy and endlessly exciting activities. Moreover, give him a reason to stick around by watching some interesting superheros series with him. Let his imagination run wild and break all boundaries by introducing him to the world of 'superhero' cartoons. You can surprise him by loading his wardrobe with some interesting superheros graphic print T-shirts. Club these T-shirts with khaki three-quarter pants and crocs to take his style a notch higher.
2. That Cool Dude at the Party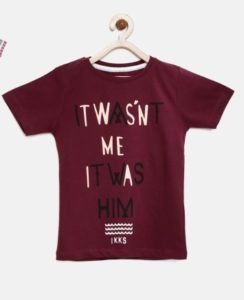 He is blossoming into a gentleman that you always wanted him to be and now it is time to ramp up his wardrobe accordingly. He is becoming popular and getting invites for birthday or playhouse parties, so you need to buckle up. Make sure that he outshines other boys at the parties with his etiquette and remarkable sense of dressing. Introduce some amazing printed T-shirts to his wardrobe or play with solid coloured polo T-shirts to bring out his confident side. Experimenting with neon T-shirts can be real fun too. You can pair a neon T-shirt with beige coloured trousers and boat shoes for a funky look.
3. Diehard Sports Fan
If your little one is always found in the field juggling the football with his legs or shooting baskets at the court, you ought to define his wardrobe accordingly. Let his passion for his favourite sport take center-stage when you shop for T-shirts for him. Get him a jersey of his favourite sports team. This jersey would go well with anything-chinos, ripped jeans, track pants and a nice pair of sports shoes. One alternate look that you can try can be achieved by getting the jersey in a slightly larger size and then pairing it with snowboarder shorts or baggy jeans.
4. Golf-course Look
Agreed your little champ is too young to understand the game or play it but here we wish to introduce you to the world of polo T-shirts for the apple of your eyes. Polo T-shirts have not only gained attention for their popularity on the golf course but also for their super-comfortable construction. Polo T-shirts are considered to be an ultimate tool to channel a sophisticated look. The best thing about these T-shirts is that you can spend an entire day in them and not have to necessarily change for most other activities.
Boys' polo T-shirts go hand in hand with trousers and if need be, you can introduce a blazer over them as well. Polo T-shirts can be styled with formal trousers and shoes. They can also be paired with cargo pants and sandals. Your bundle of energy can laze around or jump around the house on a Sunday morning, wearing a striped polo and khaki shorts.
5. Hoodie Look

Take your little champion's style a notch up by adding some amazing hoodies to his wardrobe. You can choose between printed or solid coloured hoddies to create a look that flatters. Your little one will look so adorable hopping around in a hoddie T-shirt and three-quarter trousers. Create different styles everyday with hoddie T-shirts by clubbing them with trousers, cargos, or shorts. When your son is about to head out for a football match, pair a hoodie T-shirt with shorts for a cool-casual look.
6. The headbanger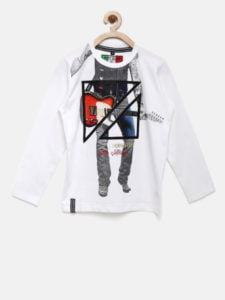 It's the look that comes with an attitude and an edge. Create this high-on-music look with T-shirts that are available with prints of famous bands, singers, or musicians. Pick one or two, preferably in dark colours, get a pair of ripped jeans or multi-pocket cargo pants and then dark coloured shoes. This look is a timeless classic and can be inserted in his usual rotation of clothes and styles. It is not unusual to see this look being further layered upon by accessories such as stud bracelets, dog tags or other similar pendants and chains; hanging from belt hoops. Grunge may seem relatively easy but the attitude that it requires can only be emulated by few. Who knows, if your kid likes the look, he may one day pick up an instrument and sing you a tribute!
7. Everyone's Fellow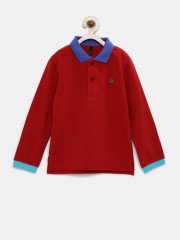 In our opinion, every boy needs to try this look because most of the times, they end up loving it and we end up admiring how they look. Everyone loves the guy-next-door look! Get plain single coloured boys' T-shirts, no graphics, no prints, just pure and clean simplicity and wear them with single colour bottoms; be it khakis or shorts or even jeans. This look speaks of simplicity, high thinking and exudes an aura of confidence. Boys can use this look as a base and they can build their personality on this look. In our opinion, this look is apt for when your boy is meeting new people or trying to make new friends. This plain look portrays him as an open book and a clean slate and this cute little boy next door can floor anyone off their feet.
Boys learn about the world at their own pace, you can of course tell them about style but it would be best if you let them find their comfort zone. They will however always be willing to look good if the praises are genuine. There is no limit to how cute a boy can be. Make him model for you, start with the 7 easy-to-build stylish looks that we have listed above. Let your little one take the lead and mould his sense of style with the options handpicked by you. Influence his style but never try to control it!