A celebration does not truly get going until someone breaks open a bottle of wine, so it is no surprise that India has some of the best wine brands. With brand new wineries cropping up all over the country, the art of winemaking is taking on new levels of refinement to take any celebration up a notch. The best wine brands in India craft different drinks in terms of types, alcohol contents, various grapes and affordability. Learn all about the best wine brands in India below!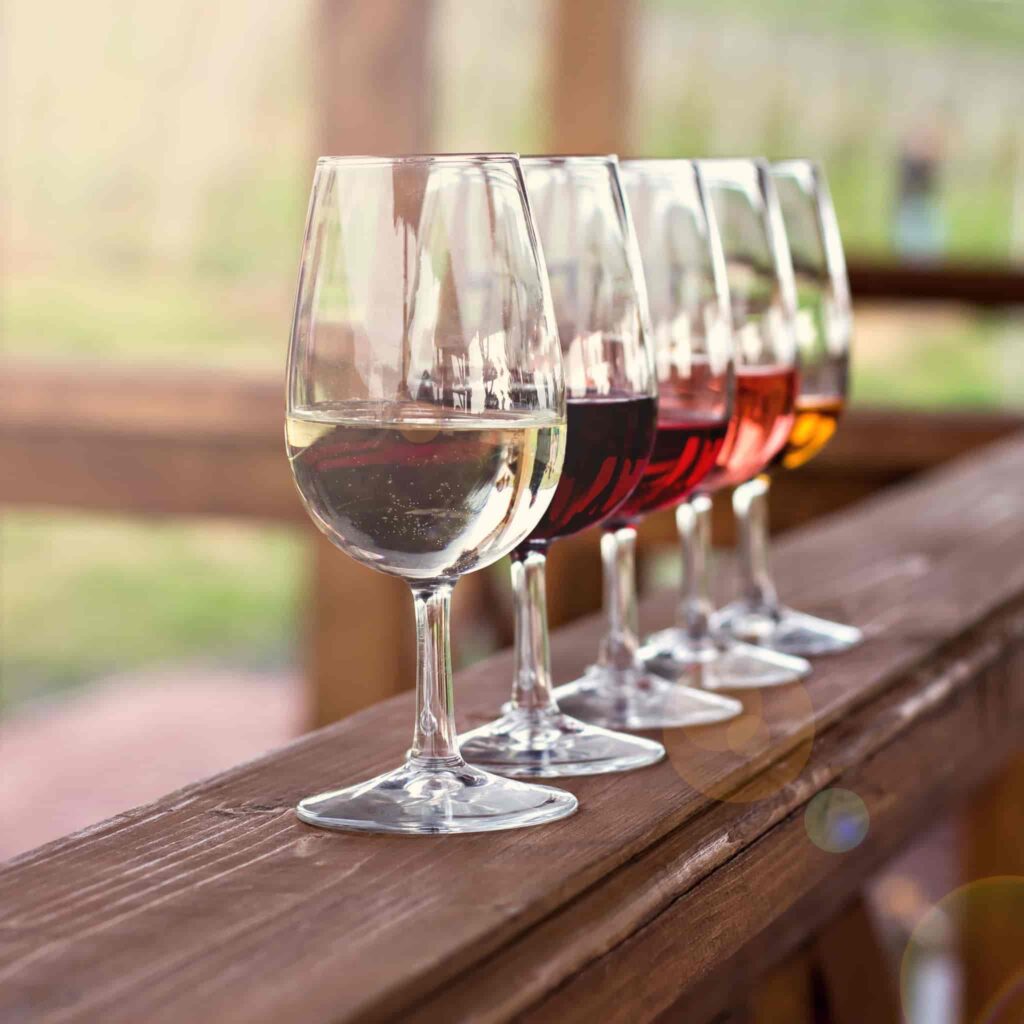 Types of Wine
Wine is often left unappreciated when it comes to alcohol, which is sure to show you a good time. The truth, however, is that the sheer volume of the various types of wines one can dig into can be overwhelming. With special notes and flavours to every single one, each wine you pick out will take you on a different journey. Here are six of the main options you can choose from:
Also Read: 15 Best Food Bloggers in India
Red Wines: These wines are made by fermenting black grapes along with the skin, which gives it the red colour and bitter taste.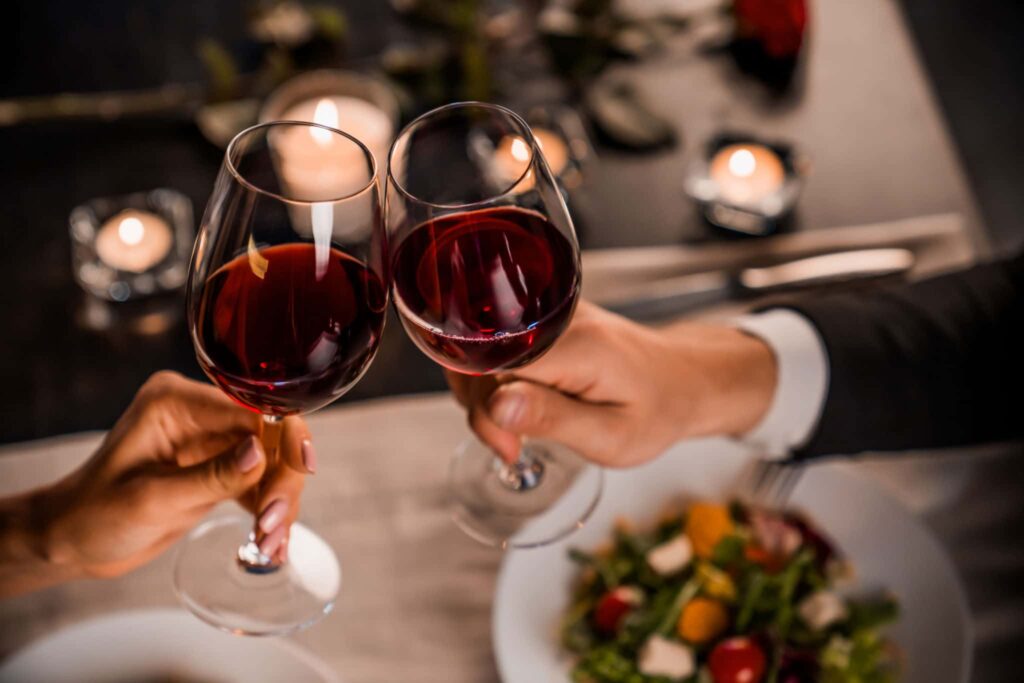 White wines: White wines have a fresh, crisp taste that separates the skins from the grapes before the fermenting process. These are made from both black and white grapes.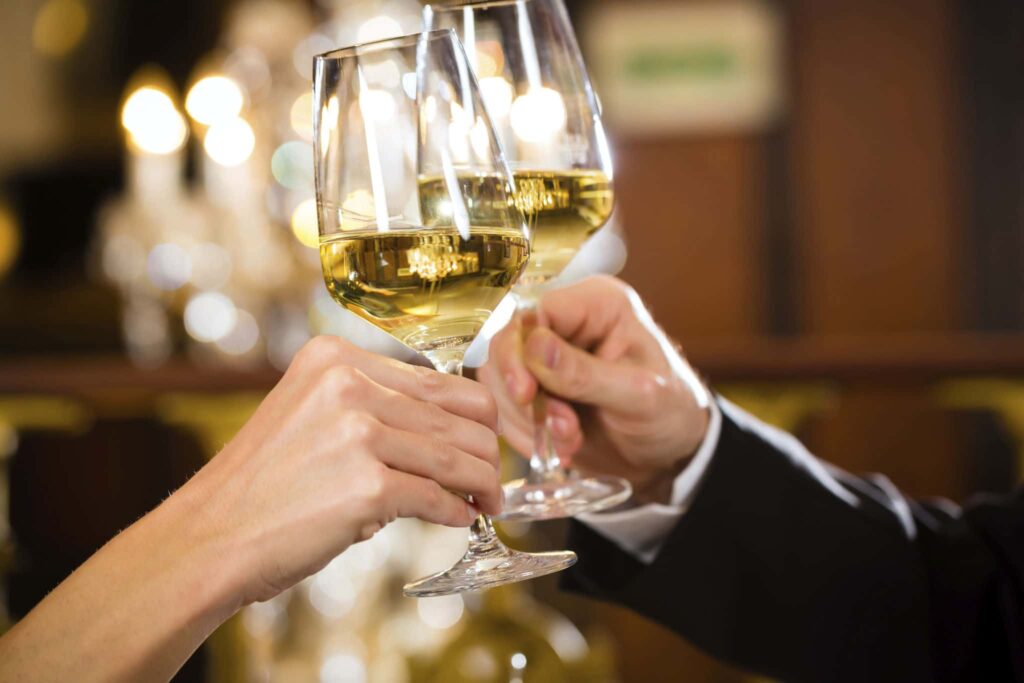 Rosé Wines: This pretty pink wine is made by fermenting black grape juice with the skin for a short time until the wine changes colour.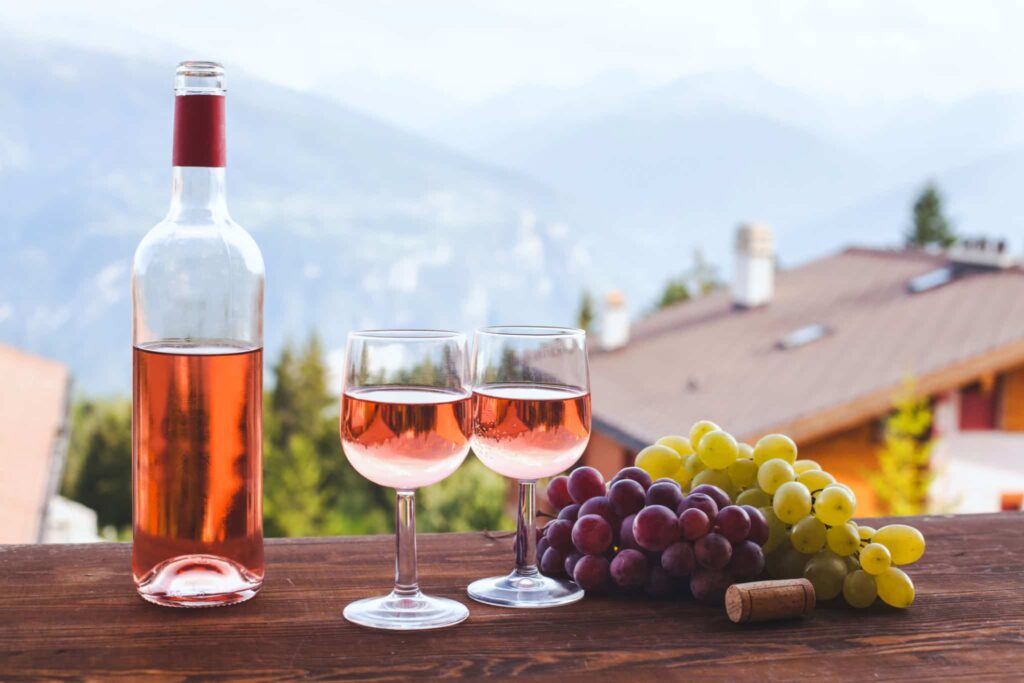 Also Read: Types of Tea You Must Really Know
Sparkling Wines: Also known as "bubbly", the sparkling flavour of this wine comes from the fact that it is carbonated.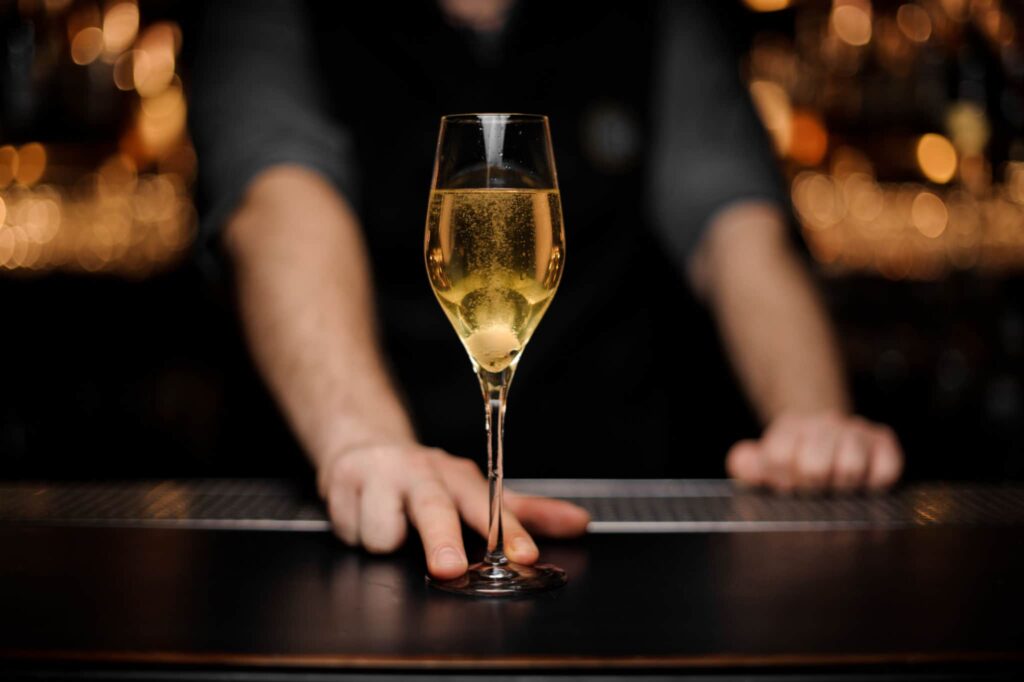 Dessert Wines: As the name suggests, these are sweet wines often enjoyed with dessert.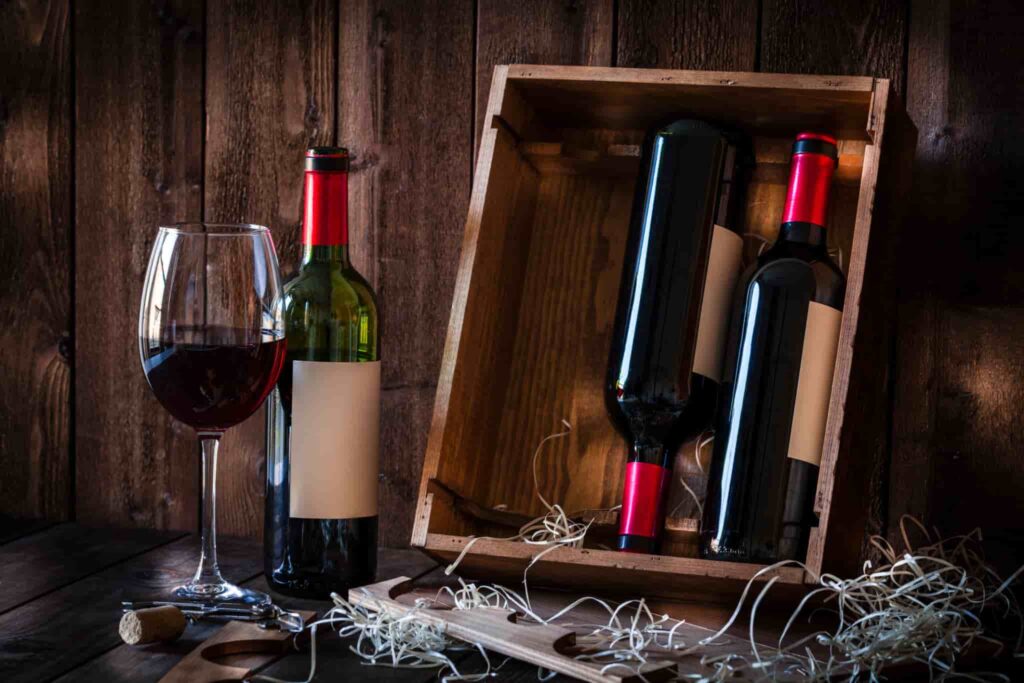 Fortified Wines: These wines are made by mixing spirits like brandy or rum with wine during fermentation.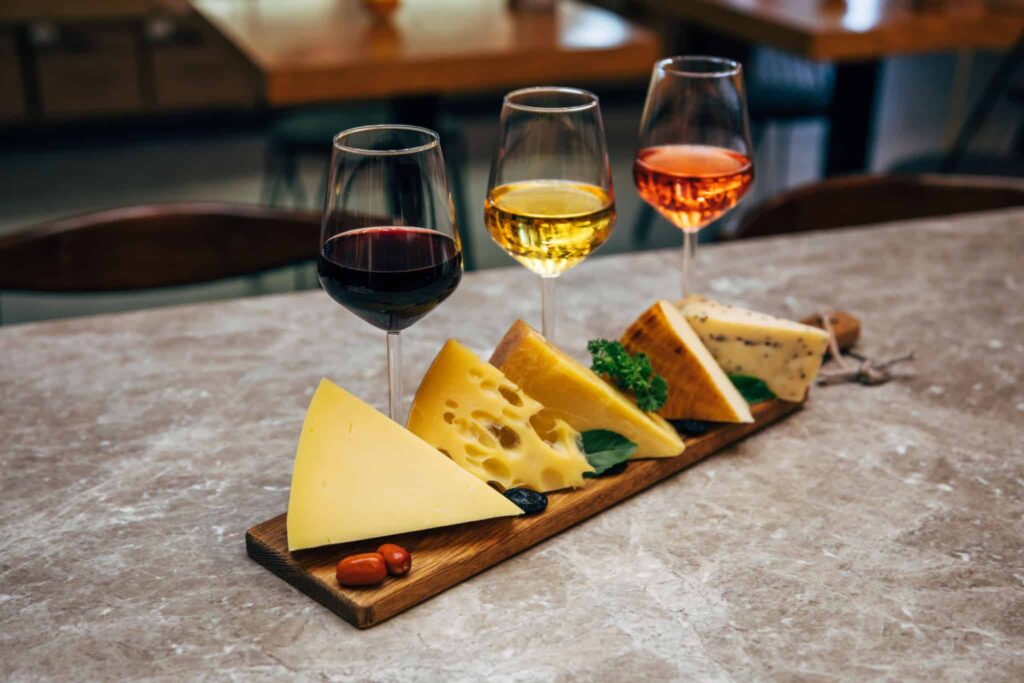 1. Cabernet Shiraz By Sula
Known as the best red wine in India, Cabernet Shiraz by Sula has many compelling elements that make it extremely popular among wine enthusiasts. Made by one of the best wine brands in India and the country's most famous winery, this smooth wine is sure to entice you with its spicy aroma, flavours of blackberries and blueberries, and its beautiful deep purple colour. This wine is perfect for friendly gatherings or even fancy parties as you can serve it with a platter of delicious cheeses, grilled meats and other quick bites.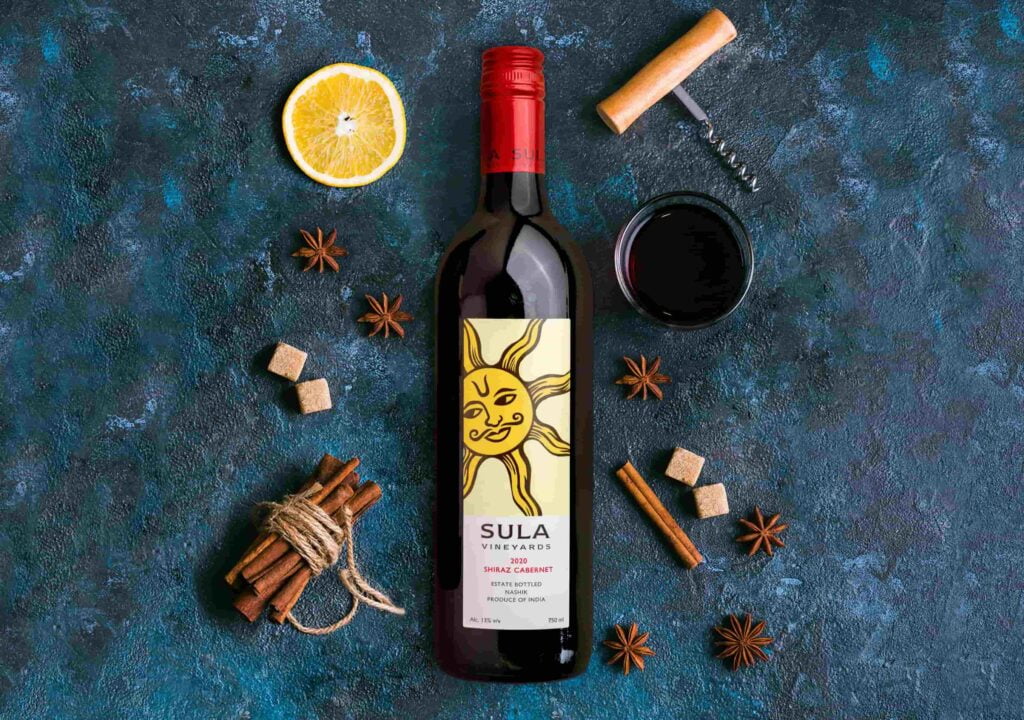 Variety of Grape: 70% Shiraz + 30% Cabernet Sauvignon
Winery: Sula Vineyards, Nashik Valley
Alcohol-Content: 13.5% alcohol
Cost: ₹895 for 750 ml
2. Four Seasons Barrique Reserve Shiraz
Also produced in Maharashtra, this red wine is one of the best. Its full-bodied, rich texture and taste have become a favourite for Indians all across the country in a brief period of time. The palate depth embedded in this delicious mix of fruity and earthy flavours is one of a kind and something you must try. This wine fits perfectly in the theme of an elegant celebration paired with grilled veggies, charcuterie boards, mushrooms and such edibles. Red meats are exceptional that are known to compliment the flavours of this wine best.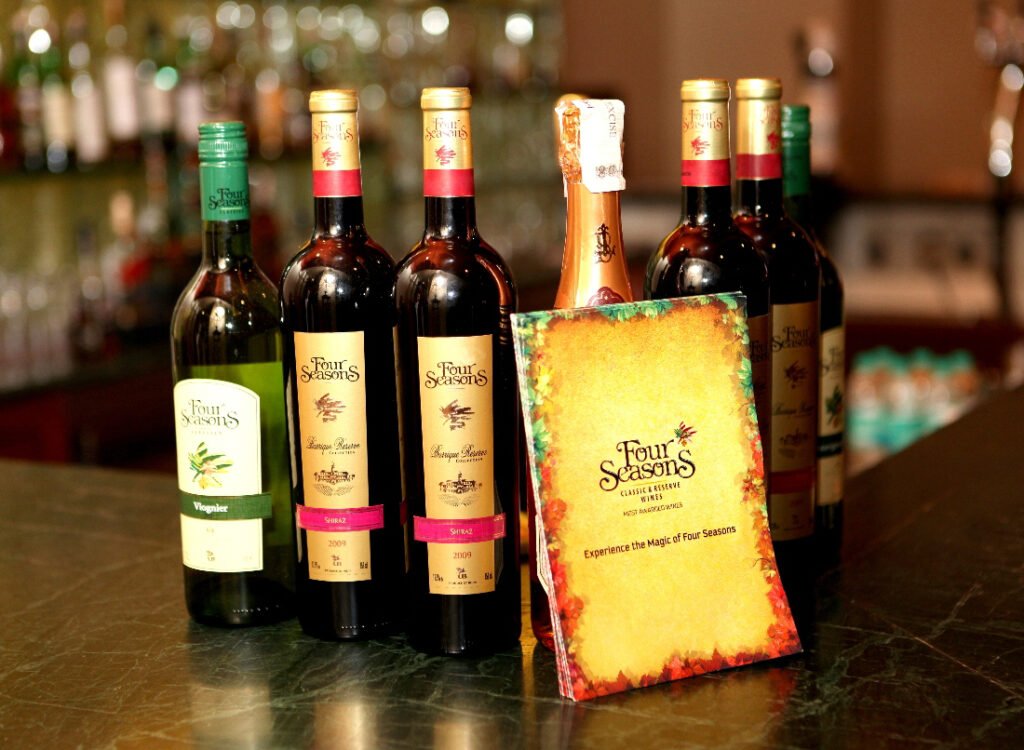 Variety of Grape: 87% Shiraz + 10% Cabernet Sauvignon + 3% Viognier
Winery: Four Seasons Vineyards, Baramati, Maharashtra
Alcohol-Content: 13% alcohol
Cost: ₹1,000 (Approx.) for 750 ml
Also Read: Types of Coffee & How to Make It
3. Sette by Fratelli Wines
Founded in 2007 in collaboration with Italian vineyards, this is a red wine you cannot resist. The most prominent flavours in this wine are smoky coffee and chocolate, offering the smoothest spreads across your taste buds. Made by maturing it in French oak barrels for 14 months, it truly is as unique as it gets both in terms of quality and taste. This premium homegrown wine company has raised the bar for Indian wines with its flavourful vintage collections. You should get a taste of it.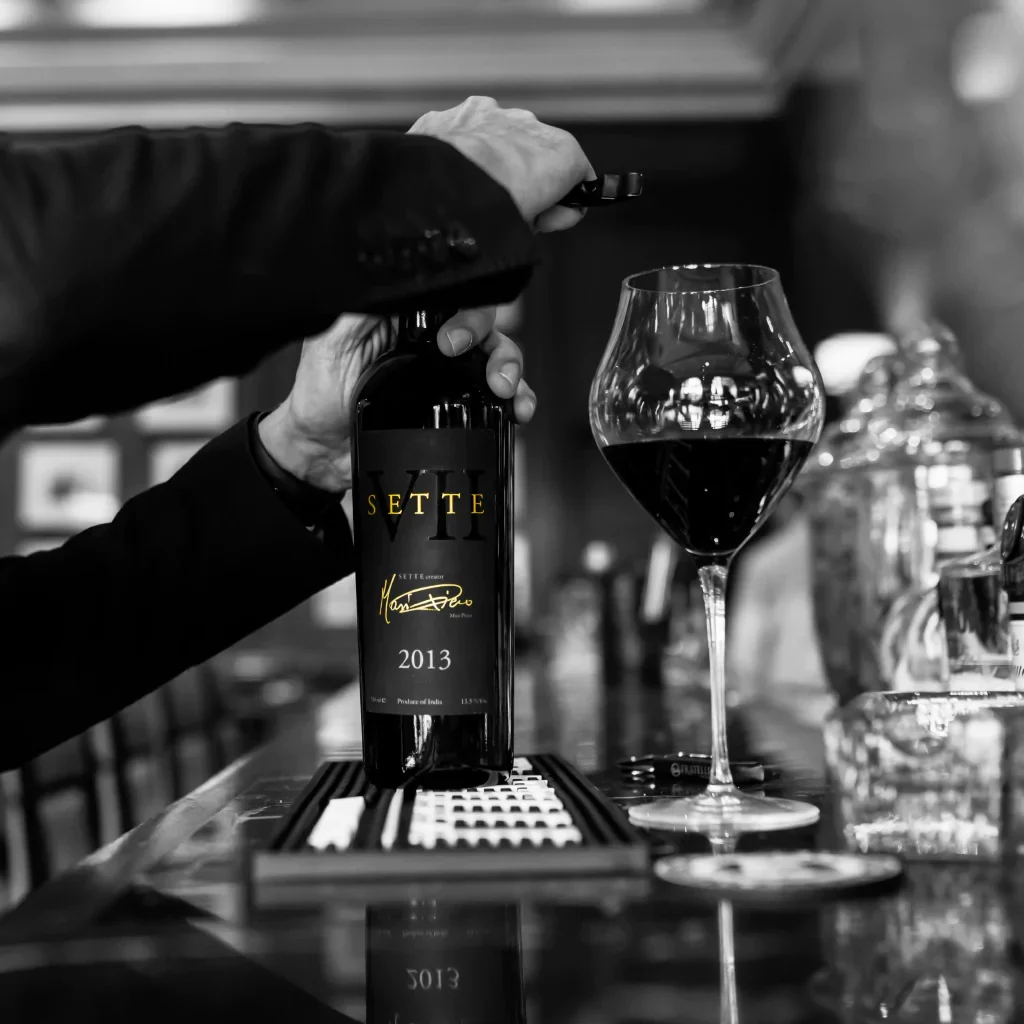 Variety of Grape: 60% Sangiovese + 40% Cabernet Sauvignon
Winery: Fratelli Vineyards, Akluj, Maharashtra
Alcohol-Content: 13.5% alcohol
Cost: ₹1,700 for 750 ml
4. Big Banyan Merlot
This medium-bodied, dry wine has established a reputation as a fun, easy option that suits everyone's tastes just right. Its rich flavours of blackberries, plum and hints of cocoa make it a go-to among countless Indians. The brand dedicates its wines to the earthy goodness of Mother Nature, a miracle of transformation between seasons and attempts to capture this essence in its product. The notes of this wine make it the perfect one to be enjoyed on just about any day, and paired with some lightly spiced Indian food, this is a combination nothing else can beat.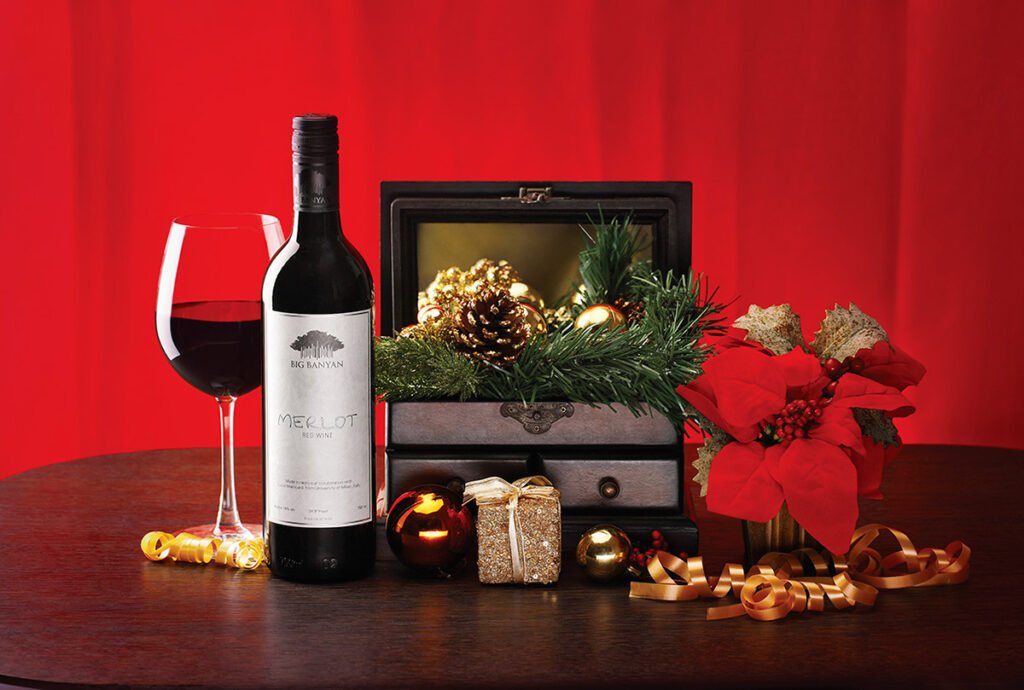 Variety of Grape: Merlot
Winery: Big Banyan Wines, Bengaluru, Karnataka
Alcohol-Content: 13% alcohol
Cost: ₹750 (Approx.) for 750 ml
Also Read: Types of Chocolate: A Guide to All the Different Kinds of Chocolate
5. Reserve Tempranillo By Charosa
Aged in French oak barrels for 12 months, the rich tones of this fine red wine are. It has the perfect aesthetic and holds flavours of coconut, vanilla, and plum in liquid. The balance between mild and robust zests is underappreciated, but once tasted, it's something you will never forget.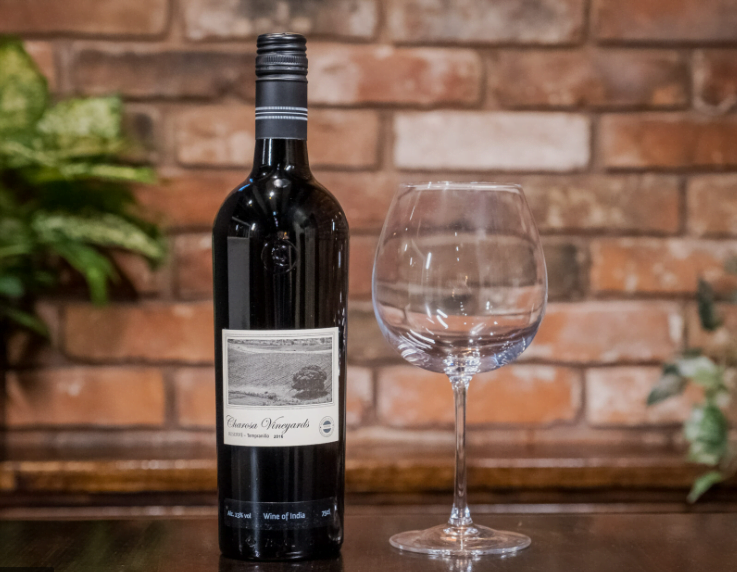 Variety of Grape: Tempranillo
Winery: Charosa Winery, Charosa Village, Maharashtra
Alcohol-Content: 13% alcohol
Cost: ₹1,500 for 750 ml
6. Reveille Reserve Cabernet Sauvignon
Produced by a brand owned by ardent wine enthusiasts, this wine is bound to give you a one-of-a-kind drinking experience. This is a delectable amalgamation of many varying relishes that come together to form the perfect blend. From berries and cherries to smoke and spice, this wine has it all and can be enjoyed with a wide range of food like aged cheese, grilled steak and such. Reveille Wines also offers a range of vegan wines that appeal to Indian consumers. It also has a higher alcohol content than many other wines, so it is the perfect thing to go with for a fun night.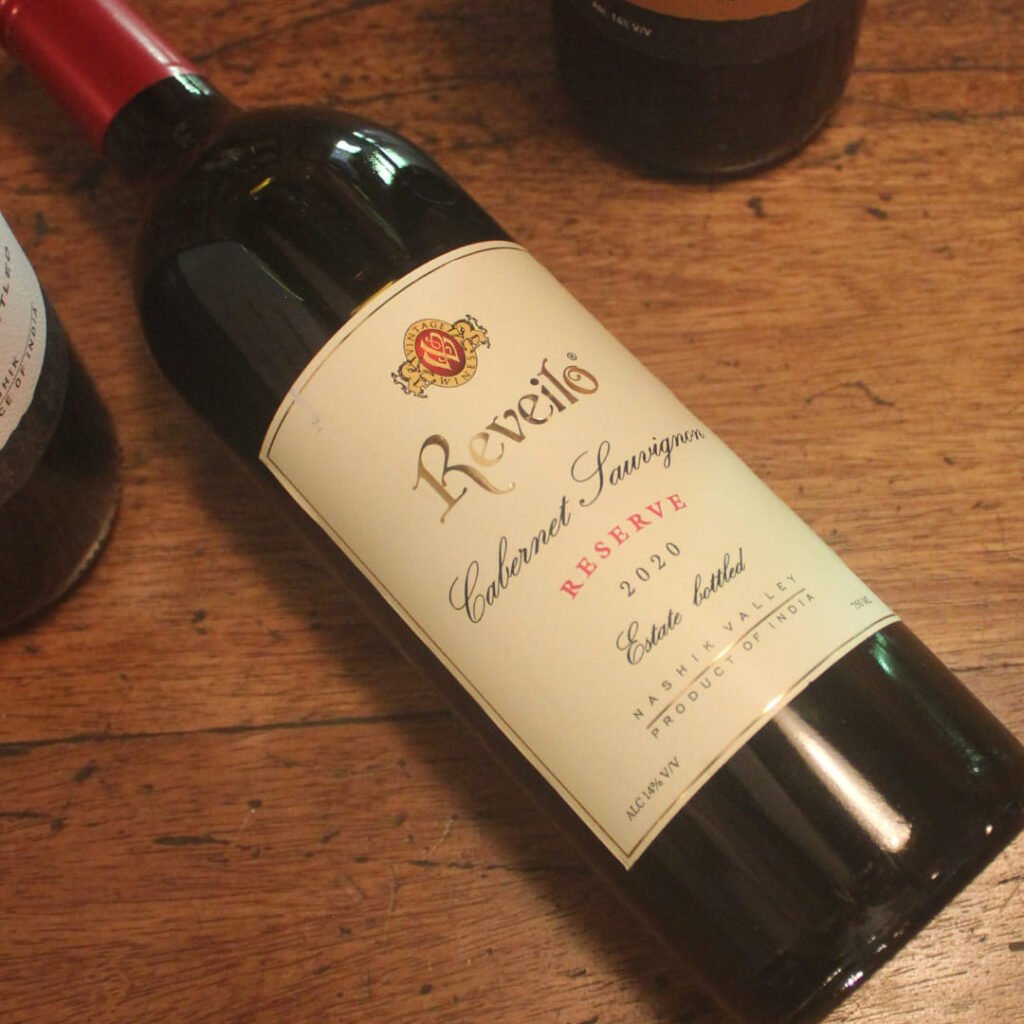 Variety of Grape: Cabernet Sauvignon
Winery: Reveilo Winery, Nashik Valley
Alcohol-Content: 14% alcohol
Cost: ₹1,500 (Approx.) for 750 ml
Also Read: Home Décor Ideas for a Better Living Space
7. KRSMA Sangiovese
Owned by a couple that started with a pharmaceutical company, this wine brand prioritises hygiene and safety over everything else. This is one of the few Indian wine brands that has received national and global recognition for its superior methods of wine production. Made after maturing wine in French oak barrels for several months, this is an exclusive range of wines that you will only find in Karnataka. So, the next time you find yourself there, make sure you complete the trip with a toast to this fine Sangiovese wine!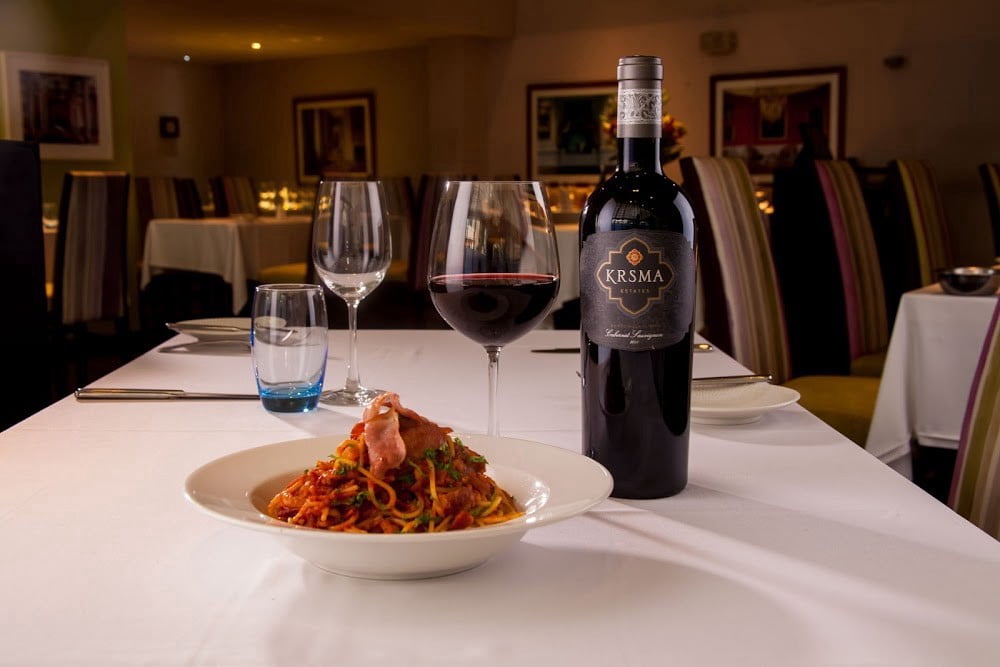 Variety of Grape: Sangiovese
Winery: KRSMA Estate, Hampi Hills
Alcohol-Content: 13% alcohol
Cost: ₹1,800 for 750 ml. (2012)
8. La Reserve by Grover Zampa
This smooth and full-bodied red was awarded Gold under Asia wines at the Silk Route Awards 2016. As far as affordability is concerned, the price for this fine and beautifully blended wine still falls under the economic range so remember to take full advantage. Full of ripe red and black fruits with added flavours of coffee beans, chocolate, vanilla and such, a single sip of this elegant wine will give you a burst of spices across your tongue. The strong taste of this wine lasts long after the time itself is gone, so make sure you order yourself a glass and enjoy the whole experience whenever possible, aftertaste and all!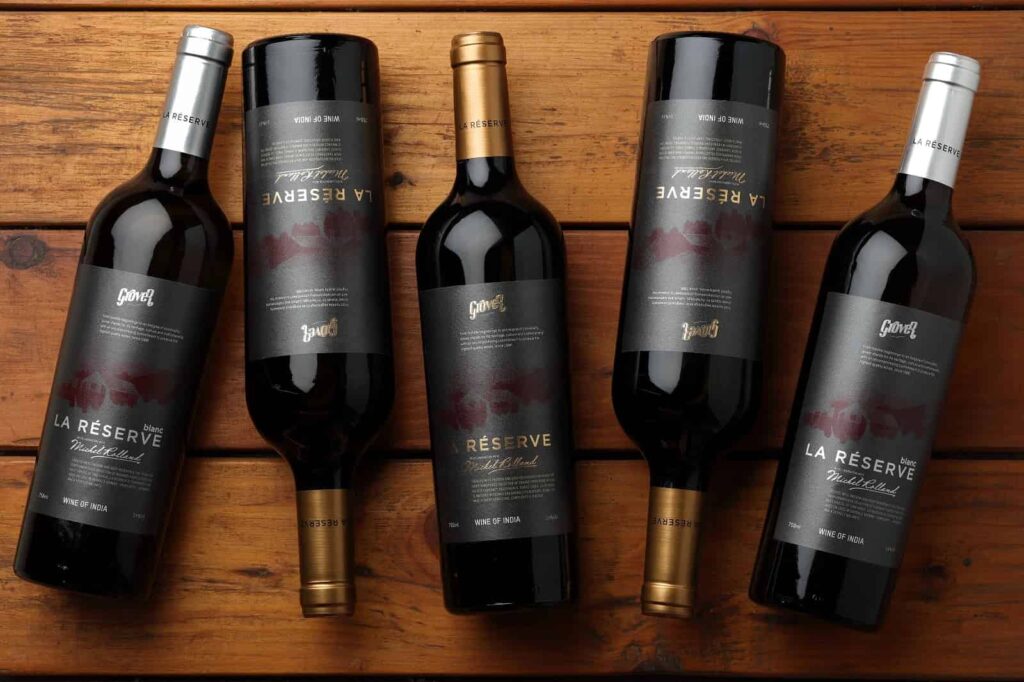 Variety of Grape: Blend of Cabernet Sauvignon + Shiraz
Winery: Grover Zampa Vineyards, Doddaballapura, Karnataka
Alcohol-Content: 14% alcohol
Cost: ₹1,050 for 750 ml
Also Read: Best Skin Care Products Your Skin Needs
9. York Arros
York Arros is a flagship brand by York Winery and has a fantastic reputation that precedes the name. Based in Nashik, this is another brand that opts for fresh, handpicked grapes that grow in Maharashtra for that unparalleled mouthfeel. The blend of flavours is effortless on the senses, and the simplicity of the taste offers the drinker a certain level of calmness. The manufacturing process of this wine includes mixing the winery's best Shiraz and Cabernet Sauvignon, maturing for 13 months in French and American oak barrels and 12 months in wine bottles before pouring this flavourful mix in glasses.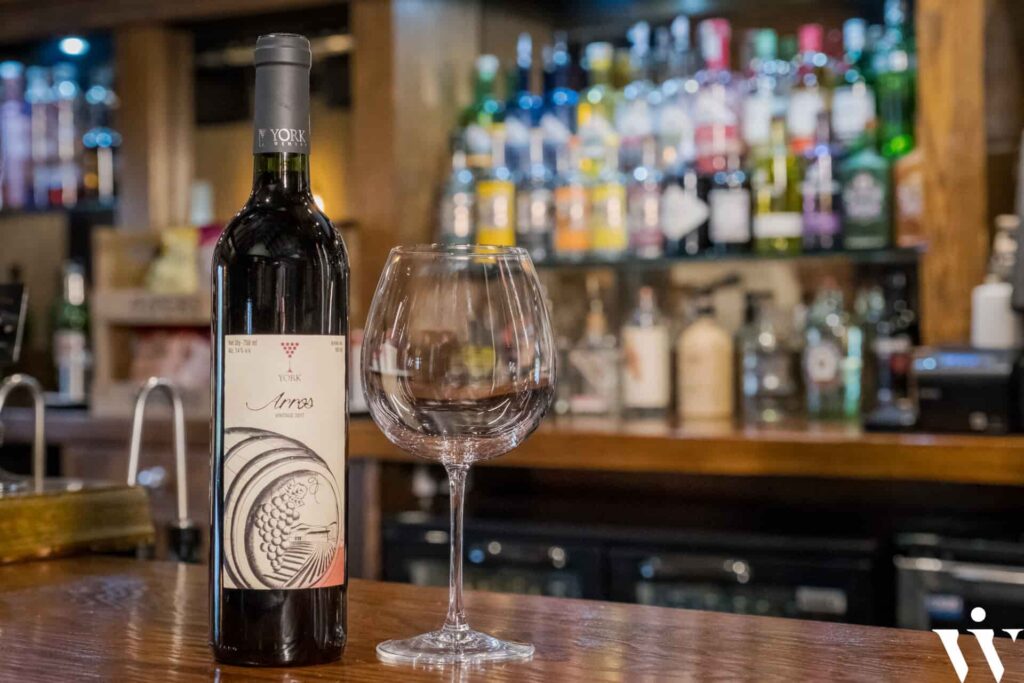 Variety of Grape: Reserve Blend of Cabernet Sauvignon + Shiraz
Winery: York Winery, Nashik Valley
Alcohol-Content: 14.3% alcohol
Cost: ₹950 (Approx.) for 750 ml
Make sure to pour yourself a glass and dig into the Infifashion blog for more exciting topics!
Popular Searchers
Top 15 Handbag Brands in India | Types Of Skirt You Will Love | Best Cameras for Photography | Right Skin Care Routine Steps | How to Get Rid of Pimples | Best Running Shoes For Women | How to Boost Immunity | How to Get Rid of Dandruff | Benefits of Vitamin C on the Skin | Top Shoe Brands In India | Top Luxury Fashion Brands | Sustainable Fashion Brands | Organic Makeup brands in India | Best Watch Brands in India | 10 Best Cameras for Photography |