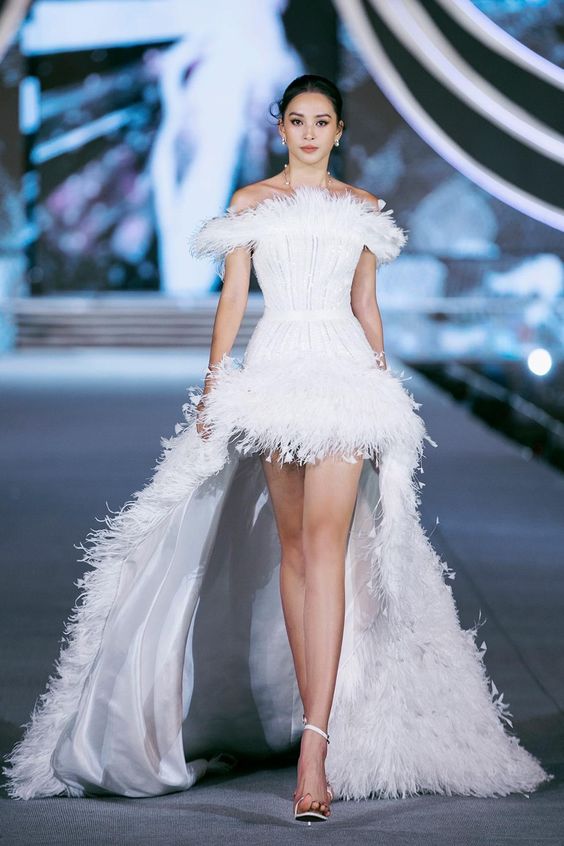 The Indian trade market has recently attracted many international and national luxury fashion buyers in India. The reason behind this shift is the increase in the standard of living, allowing buyers to experience the goodness of luxury items.
Today, fashion is not just limited to comfort. Several factors govern the buying preferences of consumers, such as their personal style and status symbol. There are also people who are influenced by the luxury fashion brands in India endorsed by celebrities and Instagram influencers. Thus, the above-mentioned factors have prompted many luxury fashion brands to enter the Indian scenario.
Also Read: 10 Top Most Luxury Makeup Brands
The great news is that the Indian market has become a hot spot for various luxury fashion brands like makeup brands, outfit brands & more. Indian consumers have a newly-found affection for and awareness of high-end commodities. It is observed that shoppers seek luxury fashion brands to elevate their sense of style and individuality. So, if you are looking for luxury fashion brands in India, we have got you covered with our list.
30 Luxury Fashion Brands in India for You to Explore
Discover our curated list of top luxury fashion brands in India that are gaining popularity and offer top-notch apparel, accessories and footwear.
1. Paul Smith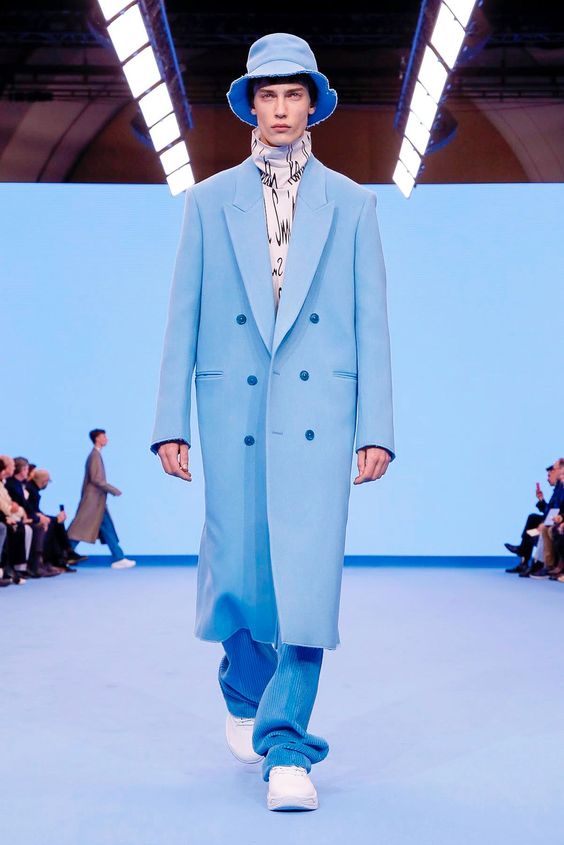 It is an England-based global luxury brand known for its captivating collections, especially men's fashion. In 2020, Paul Smith marked 50 years of its independent and innovative design as one of the top luxury clothing brands in India.
The brand puts a significant focus on tailoring each of its pieces to perfection. In India, you can find classic women's handbags and shoes alongside men's suits and accessories from the brand.
2. Dhruv Kapoor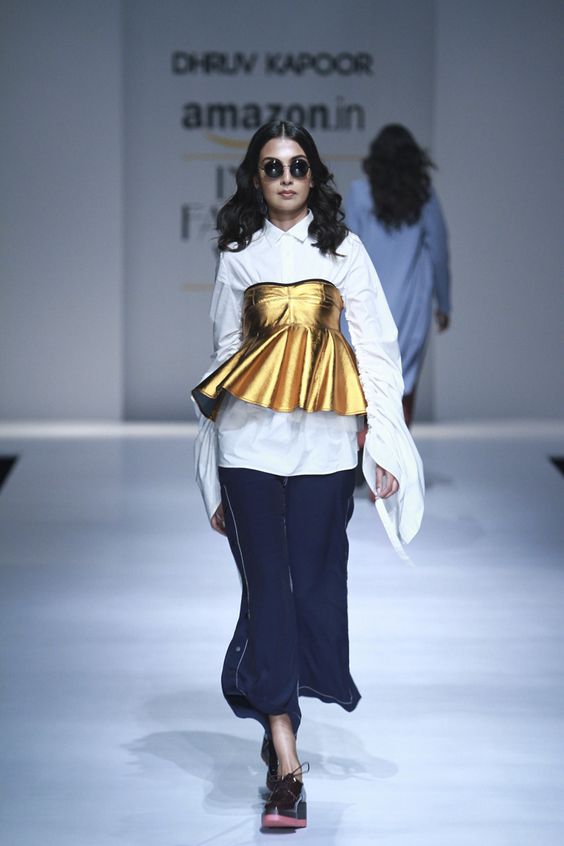 This label is one of the top luxury fashion brands in India that depicts the visual experiences and eclectic taste of Dhruv Kapoor—a fashion designer who weaves empowerment into fabrics. The brand's signature contrasting designs and colours are something to include in your wardrobe.
3. Armani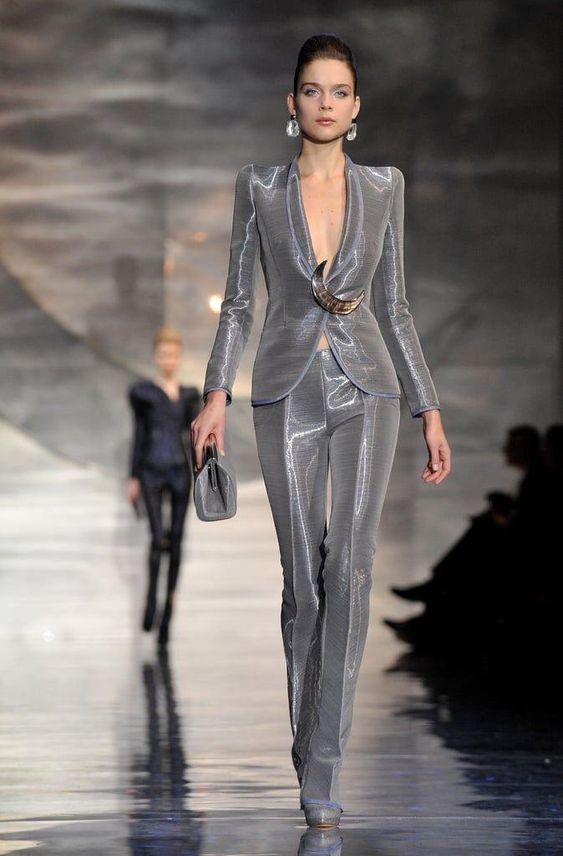 Armani is one of the renowned and lavish luxury fashion brands in the world, offering a wide variety of products, such as men's suits, watches, perfumes and cosmetics. Italy's second-biggest fashion house provides exceptional quality, refined and timeless designs. It is one of the most lovable brands among many Bollywood celebs.
4. Jaywalking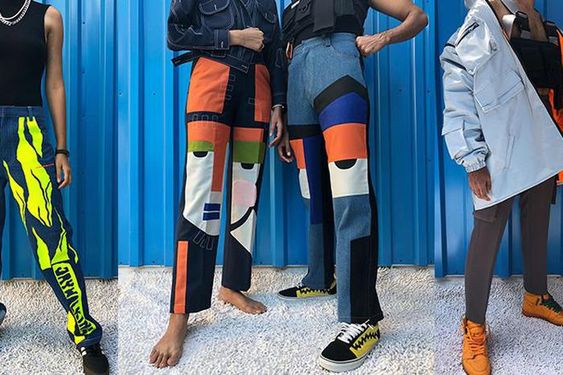 Launched in 2019, Jaywalking is a homegrown Indian fashion brand started by Jay Jajal. The label is focused mainly on producing unisex Indian streetwear. He, along with his team of craftsmen, bring art to life with their collection of intricately embroidered and printed pieces. The brand offers a comprehensive range of T-shirts, pants, sweatshirts and jackets.
5. Dior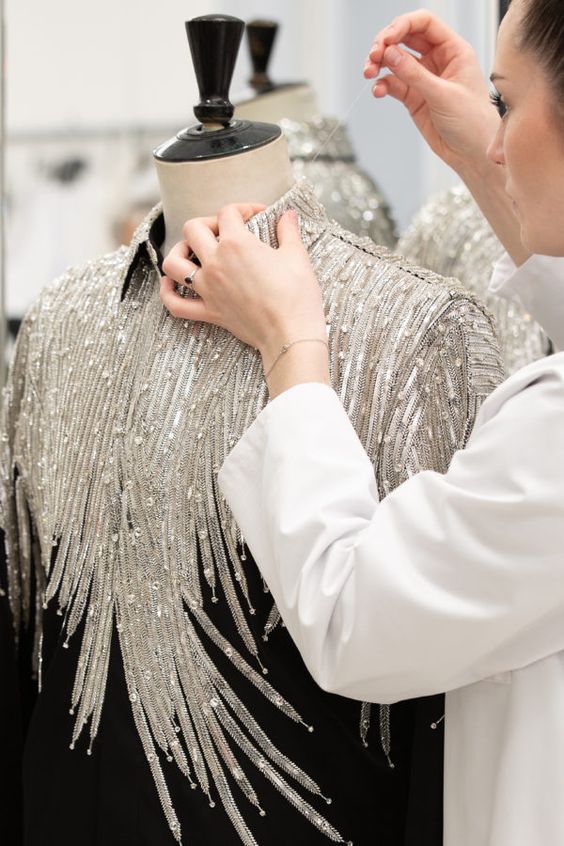 Dior is a famous French brand that started as a women's apparel range. Later it introduced a men's clothing line as well. This global label manufactures fragrances, watches, apparel, leather goods, and other items. The fashion house is widely known for its luxuriant perfumes, cosmetics and statement handbags for women.
Also Read: Different Types Of Skirt You Will Love
6. Hermes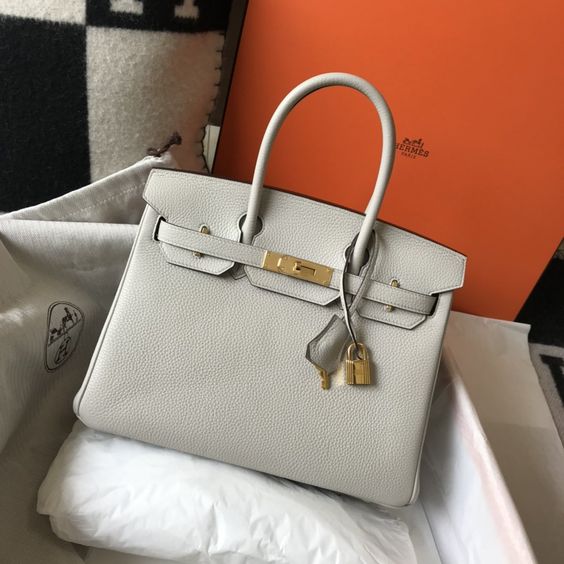 Hermes is one of the most go-to luxury fashion brands for many celebrities and royalties. The French designer named Thierry Hermes established the label in 1837 to offer high-end fashion accessories, perfumes, handbags and apparel. The brand is celebrated for its innovative handbags, especially the Birkin, a spacious, elegant yet sporty bag featuring a unique lock closure.
7. HUEMN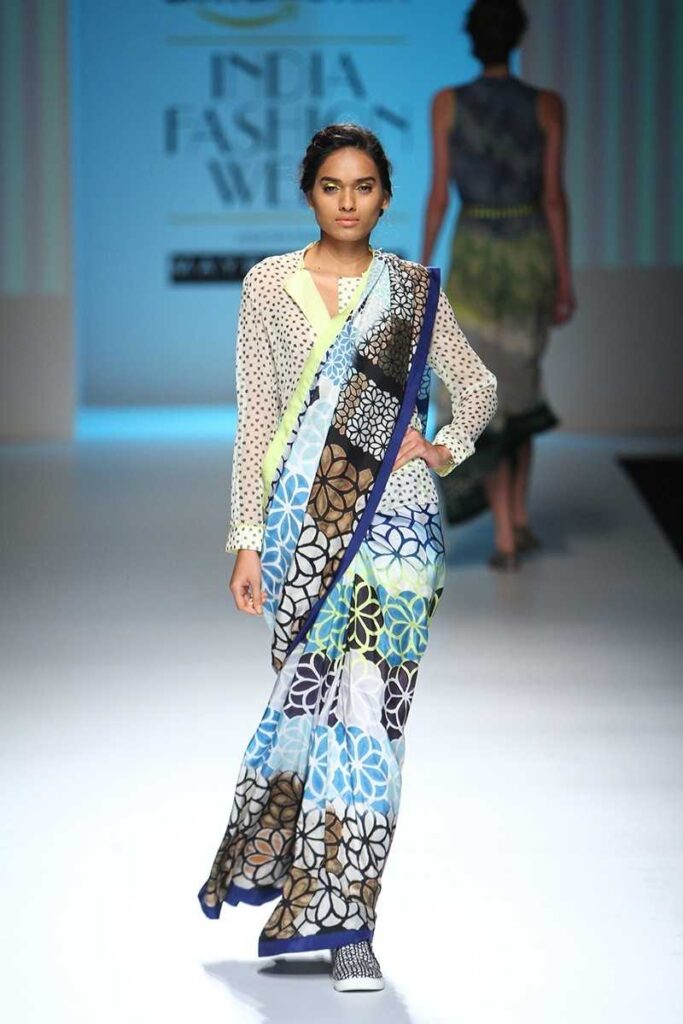 The contemporary designs of HUEMN by the designer duo Shyma Shetty and Pranav Kirti Mishra have caught the audience's eyes in the burgeoning Indian fashion industry. The ready-to-wear brand has captivated multiple fashion specialists globally too. Being the first label to pair sneakers with an Indian sari on the runway to conversations on body positivity, HUEMN is known for incorporating details that matter.
8. Bodice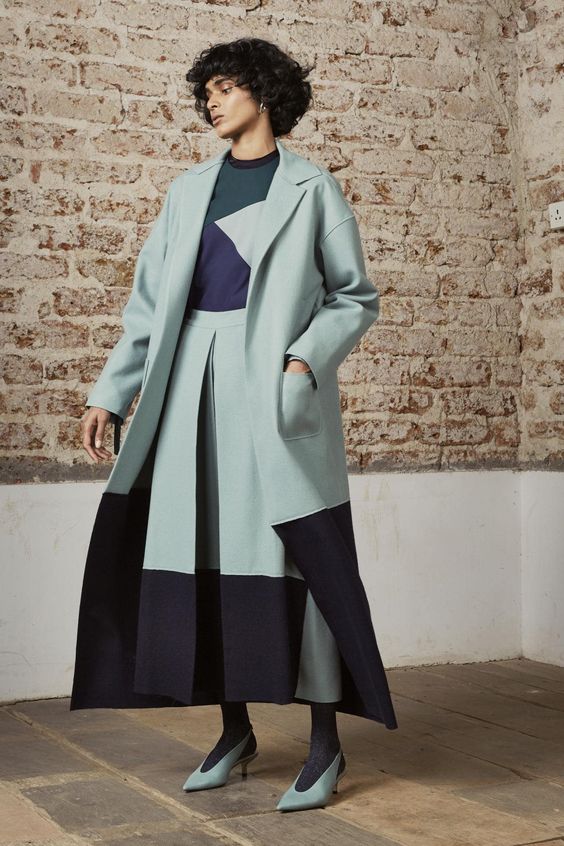 Established in 2011, Bodice is an Indian luxury clothing brand, conceptualised by designer Ruchika Sachdeva. The label offers evergreen minimal style designs and strongly believes in the concept of 'more is less, less is more' to date.
Bodice's superior tailoring with clean cuts have made it a major successful Indian brand. The brand also won several awards like the Vogue India Designer of the Year and Grazia India Millennial Designer of the Year.
9. Versace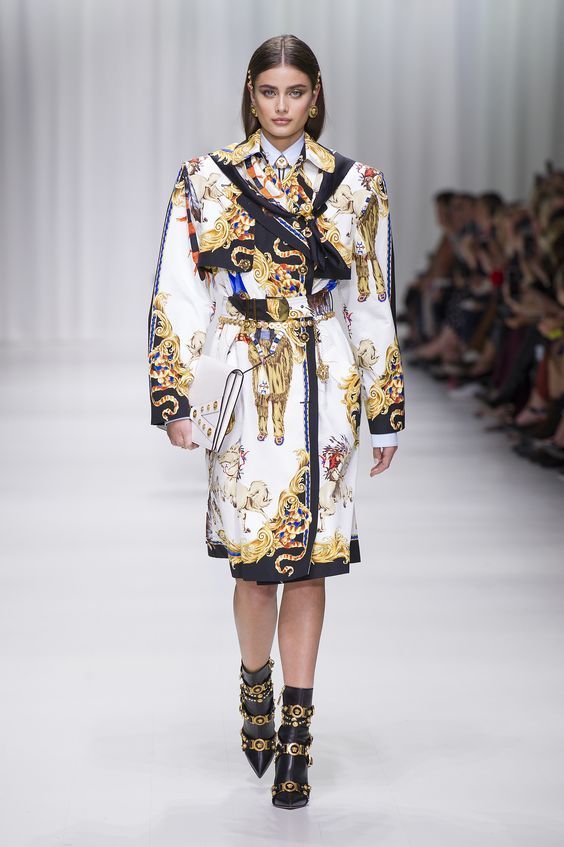 Versace is one of the most well-known luxury fashion brands in India for its ultra-glamorous creations as well as breathtaking dramatic ensembles. It brings class, comfort and fashion under one roof, as seen in its bags, sunglasses, watches, apparel, footwear and perfumes. Many actors, musicians and athletes have been spotted wearing Versace's designer outfits.
10. Louis Vuitton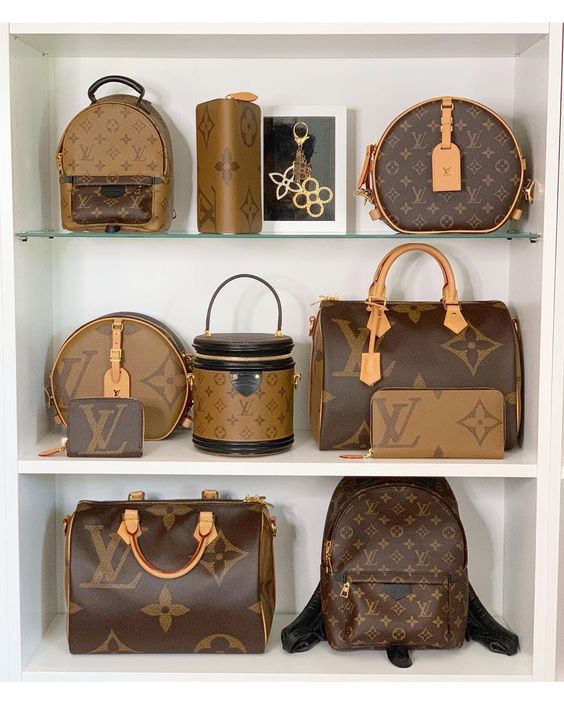 Louis Vuitton has been associated with Indians from the era of the kings. Louis Vuitton has impressed the Indian shoppers with its exquisite range of products from vintage women's handbags and shoes to menswear consisting of bags, belts and wallets. A fun fact is that LV bags are waterproof and fireproof, which is why they are so popular and globally raved.
Also Read: 10 Best Cameras for Photography
11. Biskit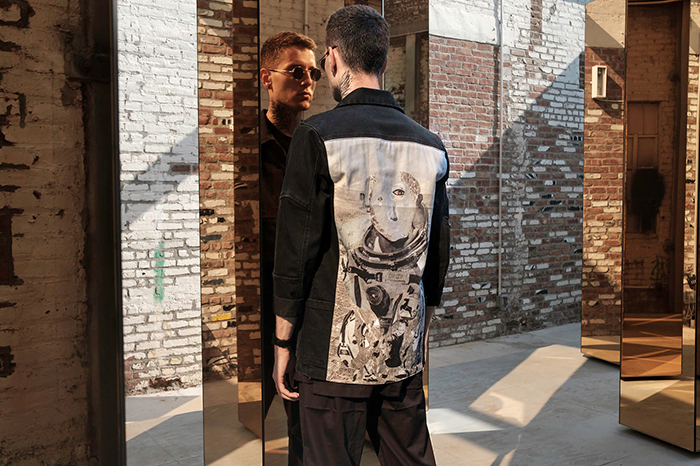 Biskit is a unisex concept luxury brand in India that explores the intersection of art and design. The company was founded in 2017 in Brooklyn, New York, and has found its home in Madras, India. By breaking the gender duality while designing, the brand focuses on what truly matters, i.e., comfort, functionality and durability.
12. Prada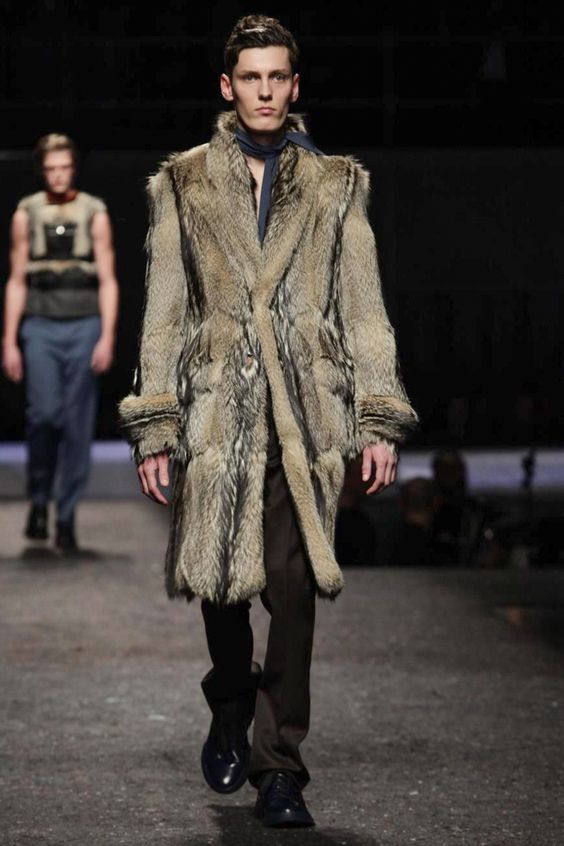 Prada is one of the most influential luxury fashion brands in India. The label began manufacturing several leather products, and is now most known for making timeless handbags. Besides that, the label produces apparel, cosmetics, footwear, sunglasses, accessories and perfumes. Prada's acute craftsmanship featuring the use of high-end raw materials has brought to India a new era of innovation, sophistication, and uncompromising quality in the fashion world.
13. Jimmy Choo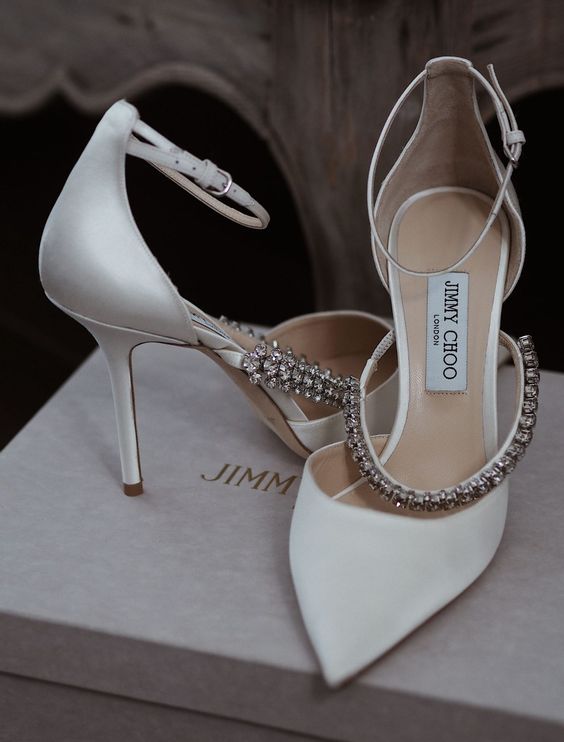 Jimmy Choo Ltd. is majorly recognised for its handmade shoes for women. It is a company that markets exclusive accessories and bags to renew the way people dress. Their business stands apart as they are about quality products and storytelling. Major stars such as Priyanka Chopra and Katrina Kaif have been spotted wearing ravishing heels from Jimmy Choo and giving us some major fashion goals.
14. Burberry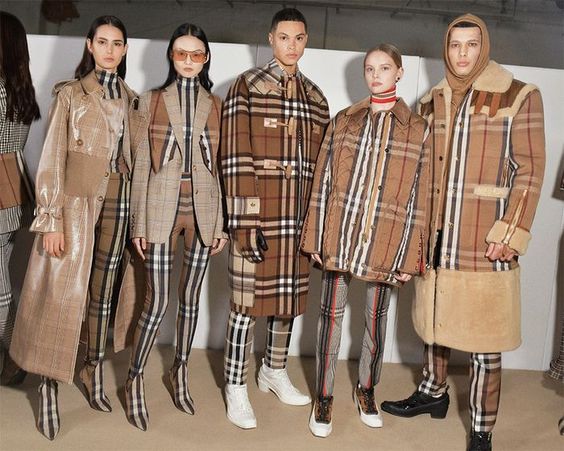 Burberry is a 100-year-old luxury British fashion house, founded by Thomas Burberry in 1856. The brand is known for its fancy offering including jackets, ready-to-wear perfumes and sunglasses. But, it is majorly famous for its signature checkered handbag design. Burberry's undeniably stunning designer pieces tremendously add to your style and personality, making it one of the most desirable brands in the world.
15. Fendi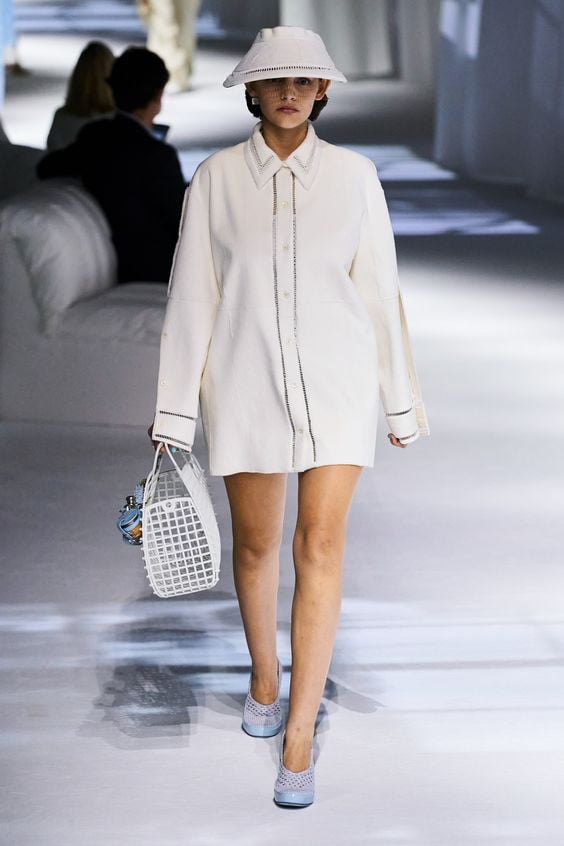 In 1918, Fendi began its business journey as a little leather and fur shop in Rome. The brand officially launched in 1925, and ever since, the label has been on the list of the reputed names in the fashion industry. It offers richly-finished accessories and leather goods for women. Fendi's Selleria handbag range has won many hearts in the Indian market, making it to our list of luxury fashion brands in India.
Also Read: 17 Top Fashion Designers in India Leading the Fashion Industry
16. Garuda SS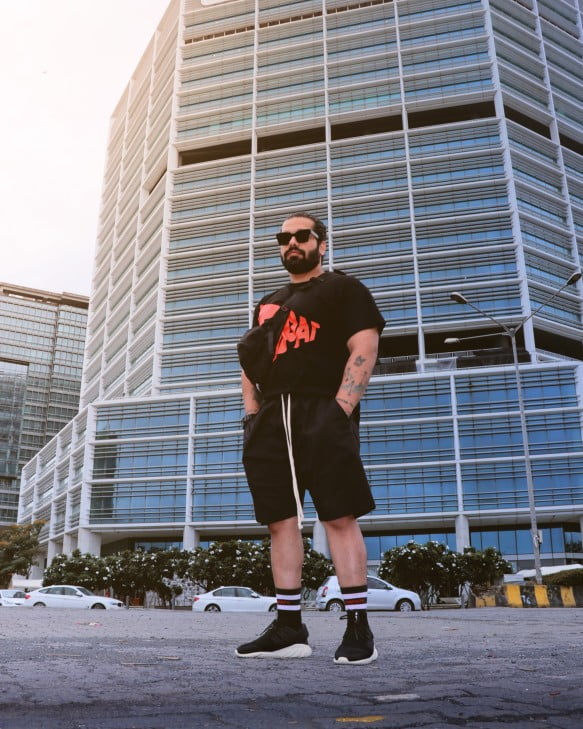 Garuda is a luxury brand, conceptualised by self-taught designer Suhail Sahrawat, offering high-end menswear. It is India's only techwear label that creates high-quality engineered garments. The brand believes that clothing is a form of expression and focuses on how the wearer interacts with their apparel and environment.
17. Paul & Shark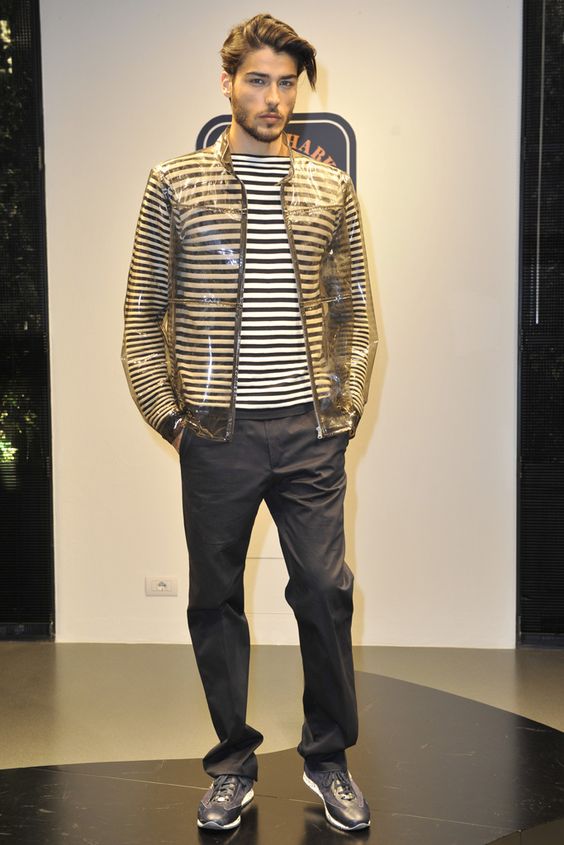 When it comes to classic Italian tailoring, no brand comes close to Paul & Shark. Be it a slim-fit polo or striped button-up shirt, they have everything you need to create a smart and sporty casual look. Their products are known for their high level of comfort, quality and versatility, perfect to be worn for casual events on weekends.
18. Michael Kors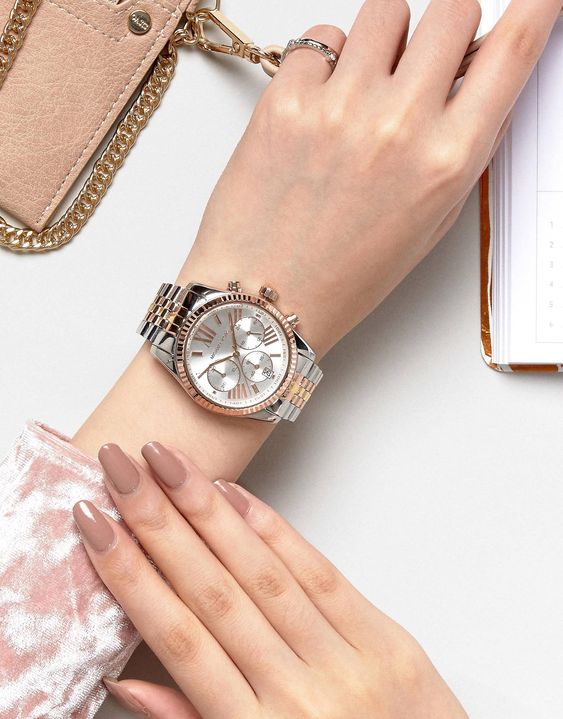 Michael Kors has handed Indian consumers a key to a wide range of luxury fashion products. Ranging from accessories, footwear, eyewear to a full-fledged collection of fragrances. The brand's designer handbags and its timeless range of watches are some of the most popular commodities available online and offline in India.
19. Hugo Boss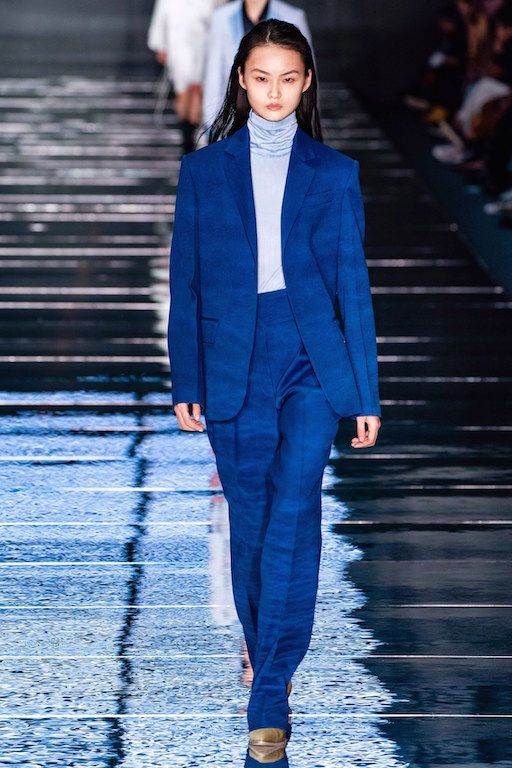 This German brand partnered with Genesis Luxury in 2016 to captivate the Indian fashion industry. Hugo Boss has charmed many individuals with its refined collection of fashion essentials for men and women. The label's polo shirts, suits, and watch range for men is highly praised in India due to its diverse range of styles. Its versatile women's apparel goes well with modern-day fashion, suitable for business, casual and evening wear.
20. PRXKHXR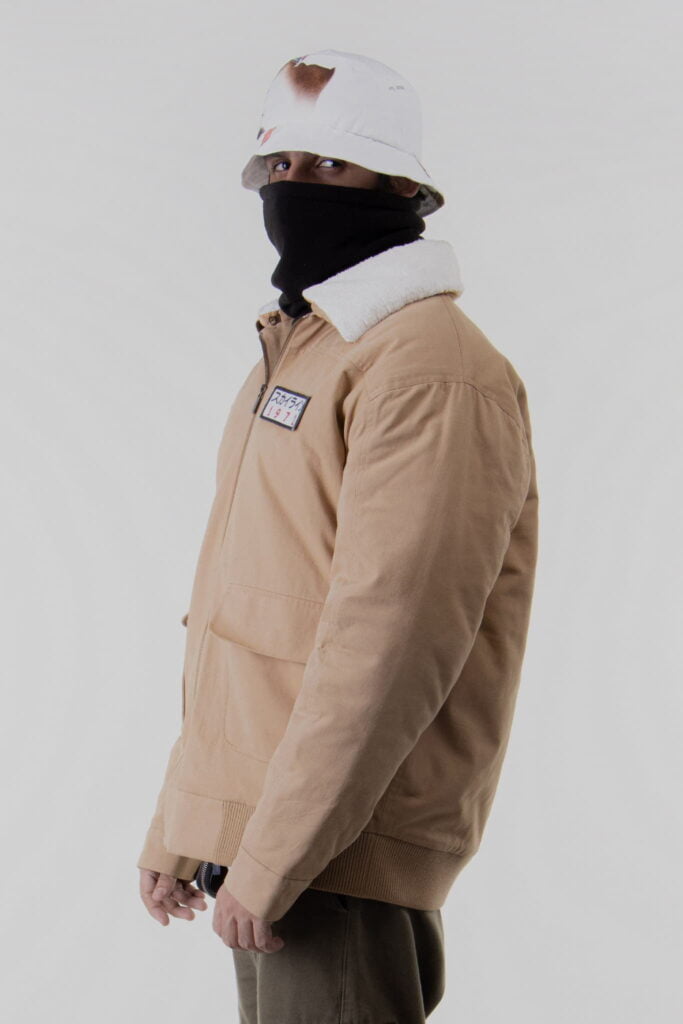 It is a textile- and print-based Indian brand that gained huge popularity in 2020 after collaborating with The Hundreds, another prominent streetwear label. Each piece of their partnership is a special print designed by its founder Prakhar. The collection depicted a peacock and tiger engaged in a tussle. It brought life to basic T-shirts, shorts, and anoraks (waterproof jackets) which are must-haves in almost everyone's wardrobe in India.
Also Read: Top 10 Richest Cricketers in the World
21. Gucci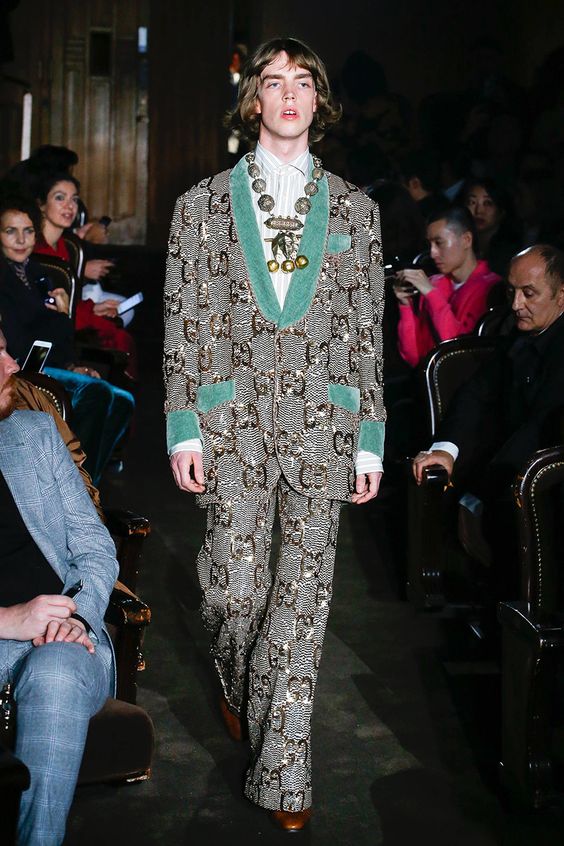 By far, Gucci is one of the world's most beloved luxury fashion brands. They are renowned for their edgy and eccentric designer handbags and leather goods. Other than that, Gucci's merchandise is also known for apparel, shoes, fragrances, watches, sunglasses, hats and belts. The brand is an amalgamation of Italian skill, British class and the craftsmanship of Tuscan artisans to create a sophisticated product line.
22. Chanel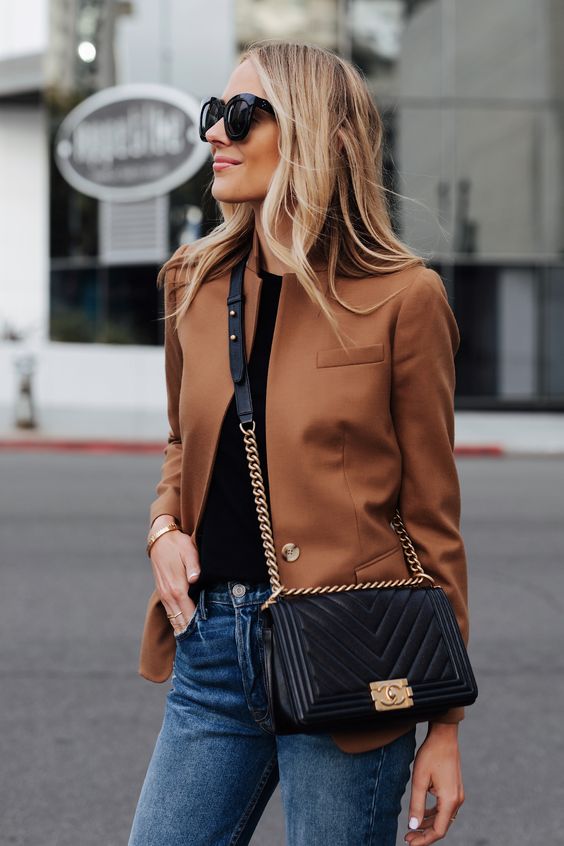 Chanel is a label that is easily recognisable all around the globe. It is a French luxury fashion brand, known for its exclusive products, including clothing, watches, fragrances, cosmetics and handbags. Chanel has formulated some of the best perfumes of divine combinations which excite people with its new launches, retaining its top position in the fashion totem.
23. Coach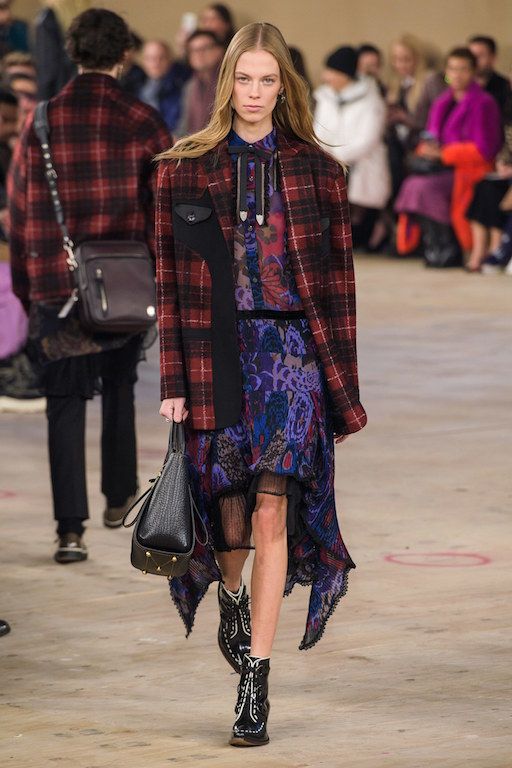 Coach Inc. is a leading New York design house of new-age luxury accessories and lifestyle brand recognised for its classy & exotic range of fashion elements. It is known for the Coach handbag, including the other accessory range, which are excellent last-minute additions to levitate any outfit. The contemporary and stylish designs with unique features make them one of the favourite luxury fashion brands in India.
24. Tory Burch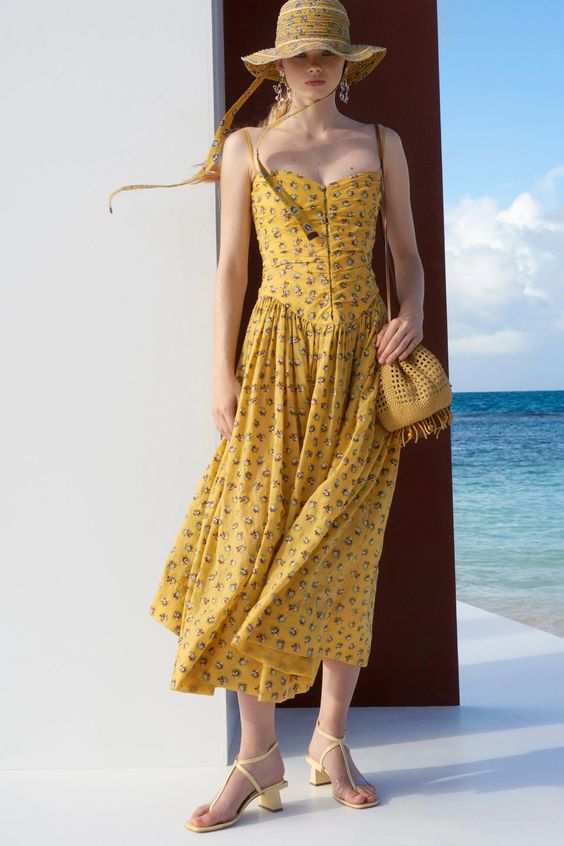 Tory Burch is an American lifestyle company, well-known for its classic yet bohemian aesthetic prints in vibrant colours and eclectic elements. The brand has a broad spectrum of handbags, such as satchels, tote bags, and clutches. It offers tops, denim, dresses, skirts, sweaters, jackets as well as ready-to-wear shoes, and even beauty products.
25. Givenchy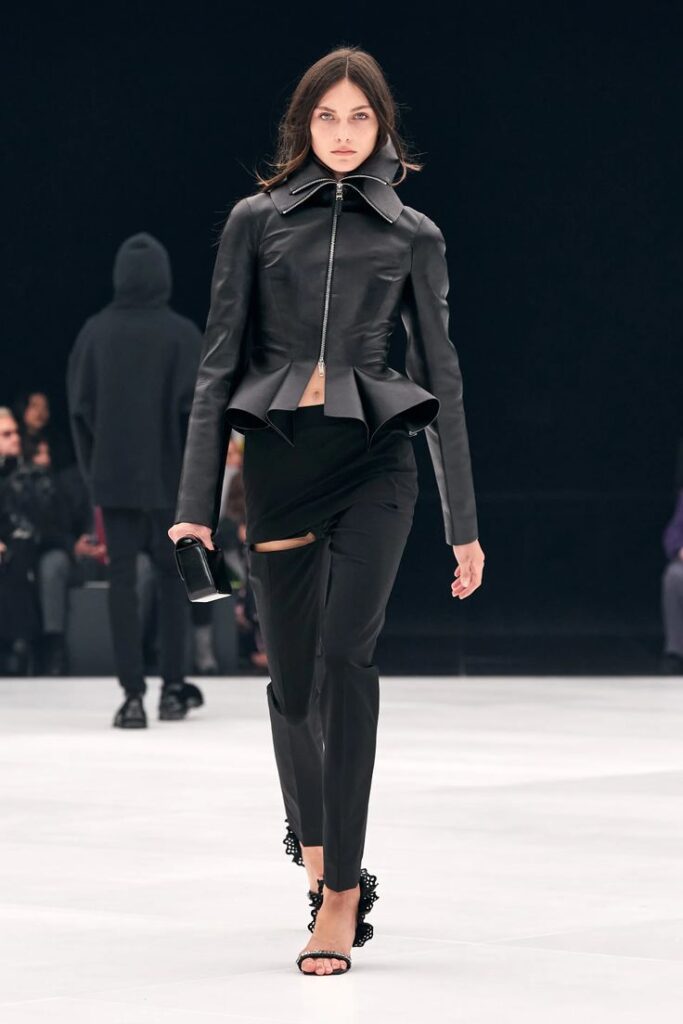 Givenchy is a French luxury fashion label offering haute couture clothing, perfumes, jewellery, handbags, footwear, eyewear, skincare and makeup for women and men. The premium brand has set a benchmark in the fashion industry that no one can beat up. In fact, Givenchy has been a favoured brand among various global celebrities, such as, Meghan Markle, Kardashians and more, which have inspired many individuals to shop from this brand.
Also Read: Types of Tops for Women to Choose From
26. Yves Saint Laurent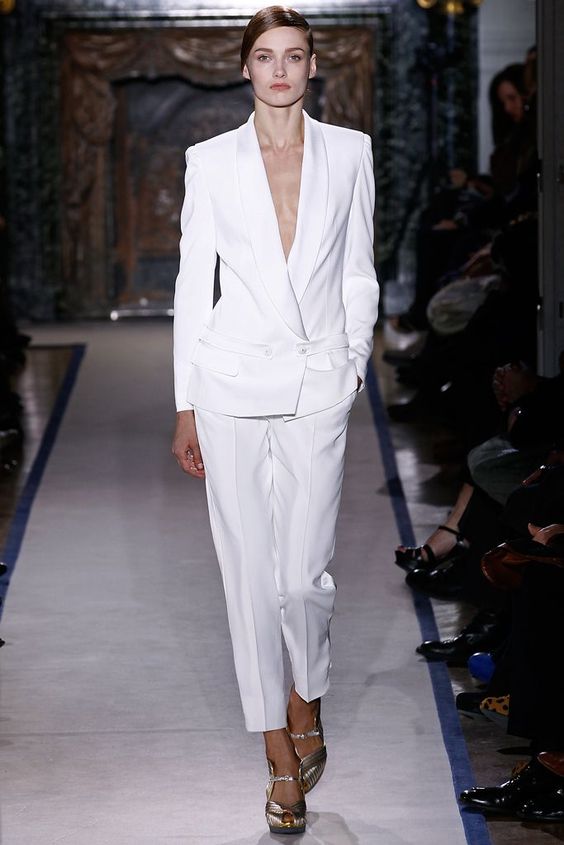 YSL is a Paris-based fashion house, launched in 1961 by the proficient designer Yves Saint Laurent and his partner Pierre Berge. Earlier, the brand was known for its stylish and iconic women's tuxedo jackets. Currently, it is associated with the marketing of a wide range of women's and men's products like leather goods, footwear, accessories and jewellery, celebrating its prominent rank in the list of luxury fashion brands in India.
27. Cartier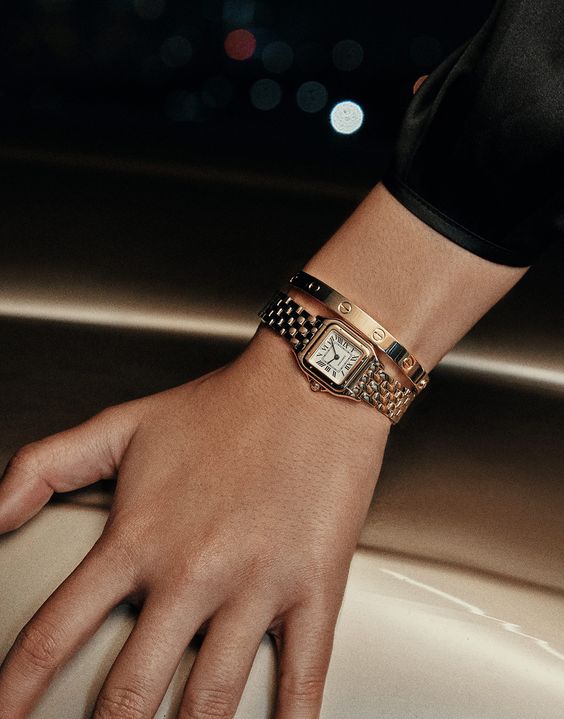 Cartier's popularity has been constant since the label came to India. It is a French brand that continues to make highly polished and timeless jewellery and watch designs to appeal to the youth who are luxury shoppers. Cartier love bangles and panthere watches are the best selling products of the company, besides rings, glasses and bracelets.
28. Valentino Garavani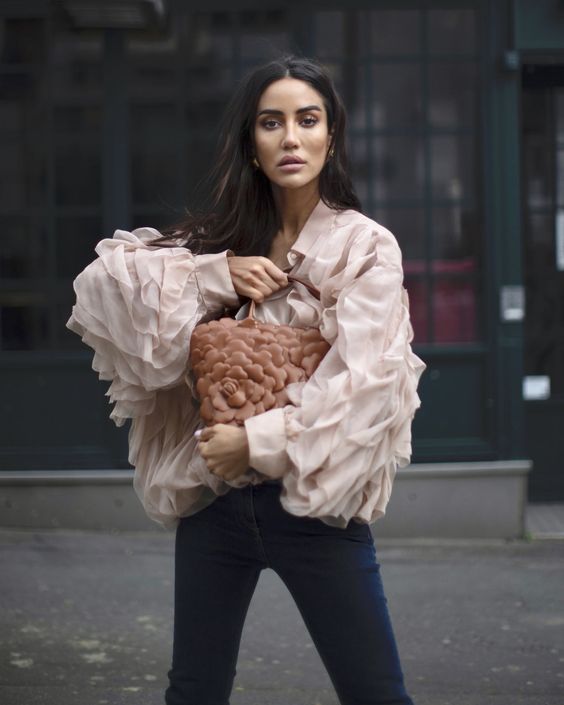 Valentino is one of the best luxury fashion brands in India, its creative style, the classic allure of designs, and luxurious fabrics have fascinated the Indian fashion shoppers. Its colourful and offbeat prints are a blend of old charm and modern fashion, the result of which is a must-have addition to anyone's closet. Clothes, handbags and shoes are their top product ranges in India.
29. Balenciaga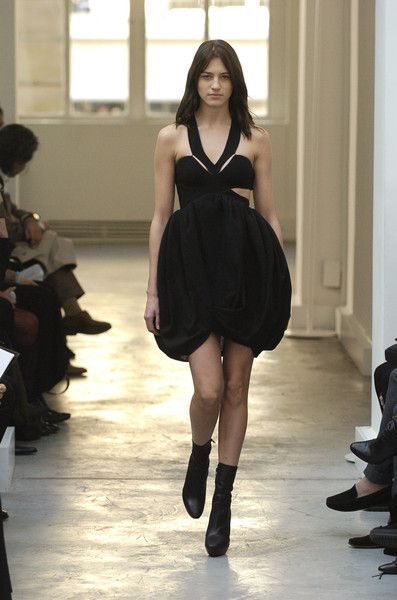 The luxury Spanish brand was set up in Spain in 1917. Its founder Cristóbal Balenciaga was a couturier of uncompromising standards and was referred to as "the master of us all" by the world-famous designer Christian Dior. The brands' bubble skirts and quirky, feminine, yet trendy apparel designs are the trademarks of the fashion house. Its designer sneakers collection gained great popularity among fashion fanatics.
30. DKNY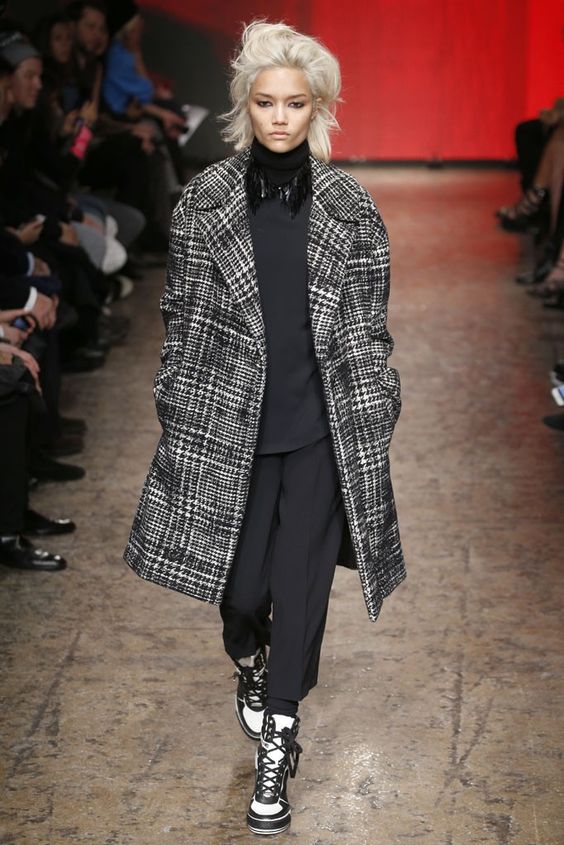 DKNY stands for Donna Karan, New York. The label's popularity is because of its unique style, good comfort level, and large variety. Plus, the designer's creativity is observable from the beauty of its aesthetic designs. DKNY apparels are luxurious, sensual, quite wearable and visually appealing, making them even more desirable. It is a brand that is just not about clothing, it is about the style that women want to flaunt.
The number on this list of luxury fashion brands in India will keep increasing as more and more international brands have envisaged the country as a fashion hive and wish to grow their business here. Also, many Indian labels are coming up with incredible fashion to stand firm amongst top global luxury brands.
Also Read: 9 Types of Nail Shapes: A Guide to Choosing the Right Nail Shape For You!
These are some of the top luxury fashion brands in India that have captivated fashion enthusiasts in the country. However, every brand has its own technique, belief and way of portraying fashion in front of the audience. These brands are available offline and online for all devoted shoppers. 
31. Summer House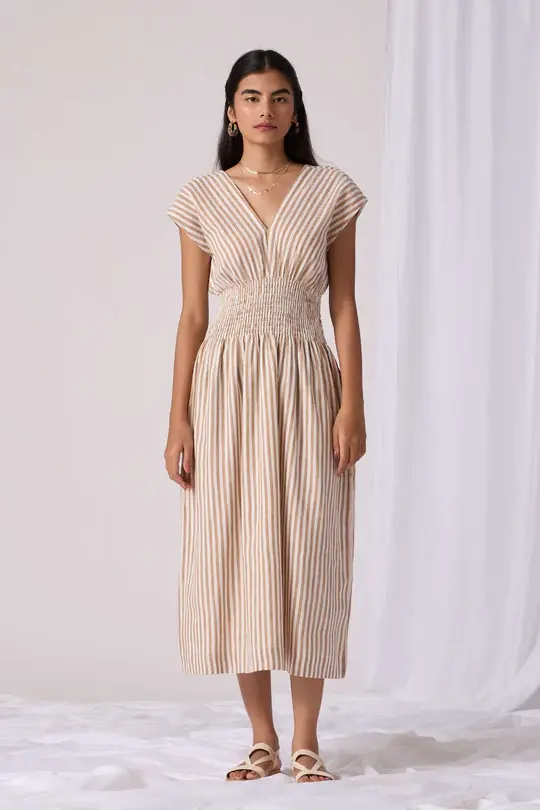 It is a distinguished luxury clothing brand in India, celebrated for its understated elegance and commitment to sustainability. The brand's beautiful minimalistic designs, intricate stitching, and high-quality hardware create timeless pieces suitable for almost every occasion. What sets Summer House apart is its dedication to using sustainable fabrics such as organic cotton and Tencel. This fosters an eco-conscious approach to fashion. Moreover, their ethical production practises fair treatment of artisans and workers. 
These luxury fashion brands in India offer a wide range of versatile clothing and statement accessories. It is indeed an ideal choice for those seeking a fusion of style and sustainability. By choosing Summer House, you upgrade your fashion game and contribute to a more ethical fashion industry.
32. November Noon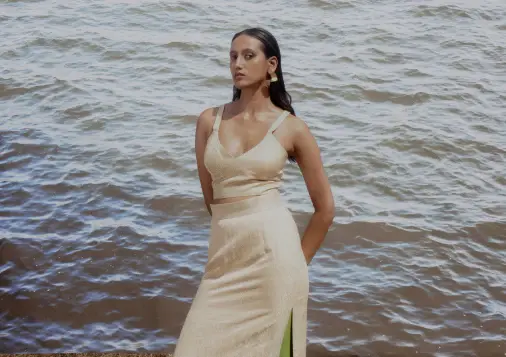 This brand is one of India's most famous luxury fashion brands that encompasses the charm of contemporary Indian couture. It brilliantly marries age-old Indian craftsmanship with contemporary silhouettes that result in a collection of beautiful traditional motifs. The brand's offerings are nothing short of spectacular. Each piece, from intricately embroidered sarees to impeccably tailored lehengas, tells a story of tradition meeting modernity. Their attention to detail and craftsmanship behind every creation is awe-inspiring, making each outfit a true work of art. 
Their luxurious range enables fashion enthusiasts to make a bold statement while celebrating the heritage and elegance of Indian fashion. It's a brand that speaks to those who appreciate the blend of tradition and contemporary style.
33. Lovebirds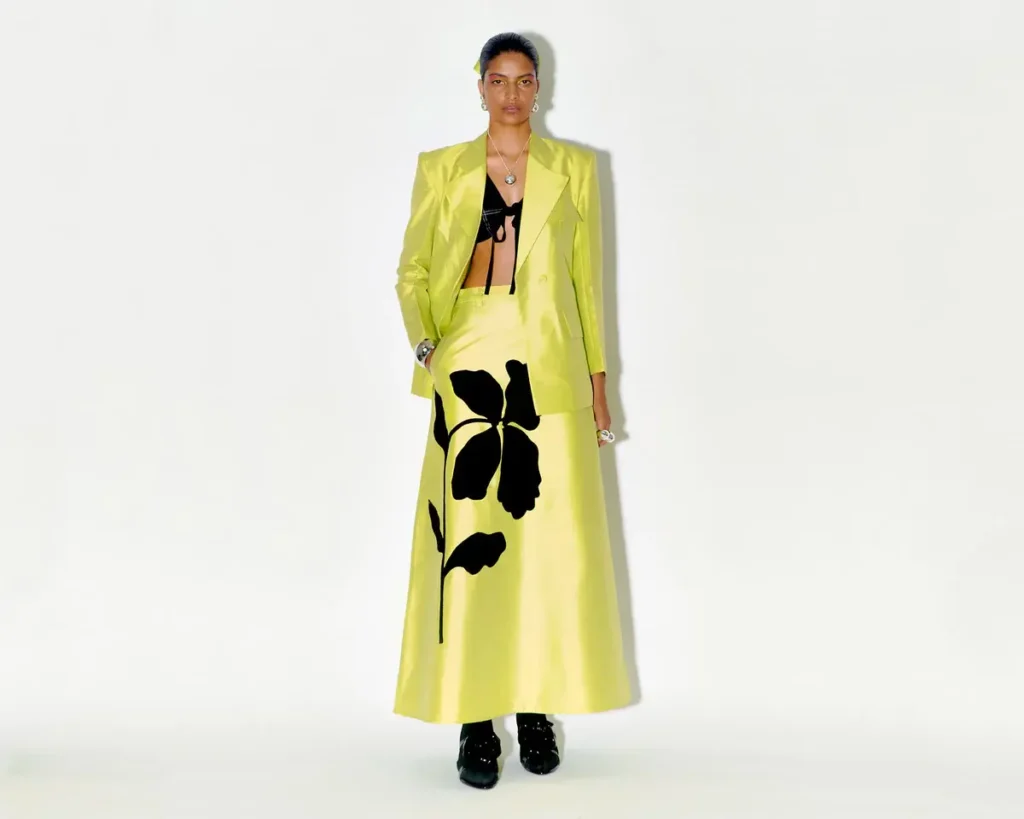 This is one of the top luxury brands in India that stands as a beacon of urban chic in the Indian fashion world. It is more than just a brand. It is a lifestyle choice for those who prefer clean lines, minimal aesthetics, and sustainability. The heart of Lovebirds lies in their commitment to eco-consciousness. They use organic fabrics that not only feel luxurious but also ensure a smaller ecological footprint. Their dedication aligns perfectly with the values of the modern, socially responsible consumer. 
For those on the hunt for contemporary separates that effortlessly elevate your daily style, Lovebirds offers a curated selection that caters to the diverse tastes of the modern Indian fashionista.
34. No Nasties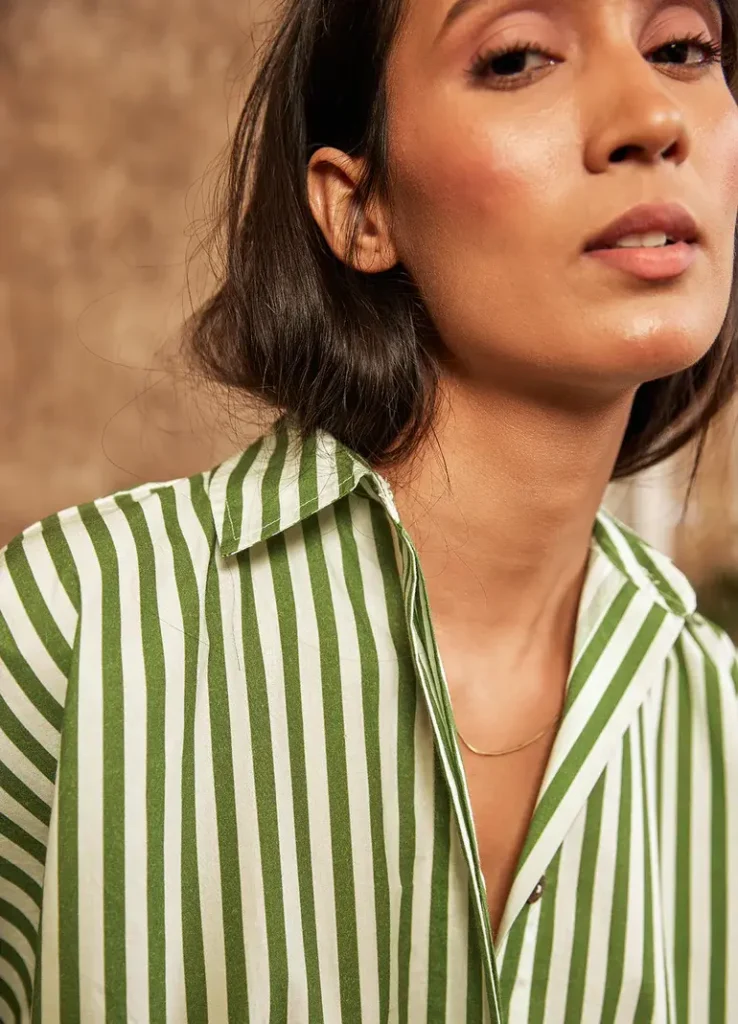 One of the most popular luxury fashion brands in India, they have set an inspiring example for ethical fashion. At its core, the brand embodies a commitment to fair trade principles and sustainability, making it a standout choice for conscientious consumers. What truly sets No Nasties apart is their unwavering commitment to using organic cotton. This choice ensures that the clothing is soft and comfortable and reduces the environmental impact.
From wardrobe essentials like basic tees to on-trend dresses, No Nasties offers a wide array of stylish clothing options, proving that ethical fashion doesn't mean compromising style. By choosing No Nasties, you contribute to a more sustainable and equitable future for fashion.
35. Malie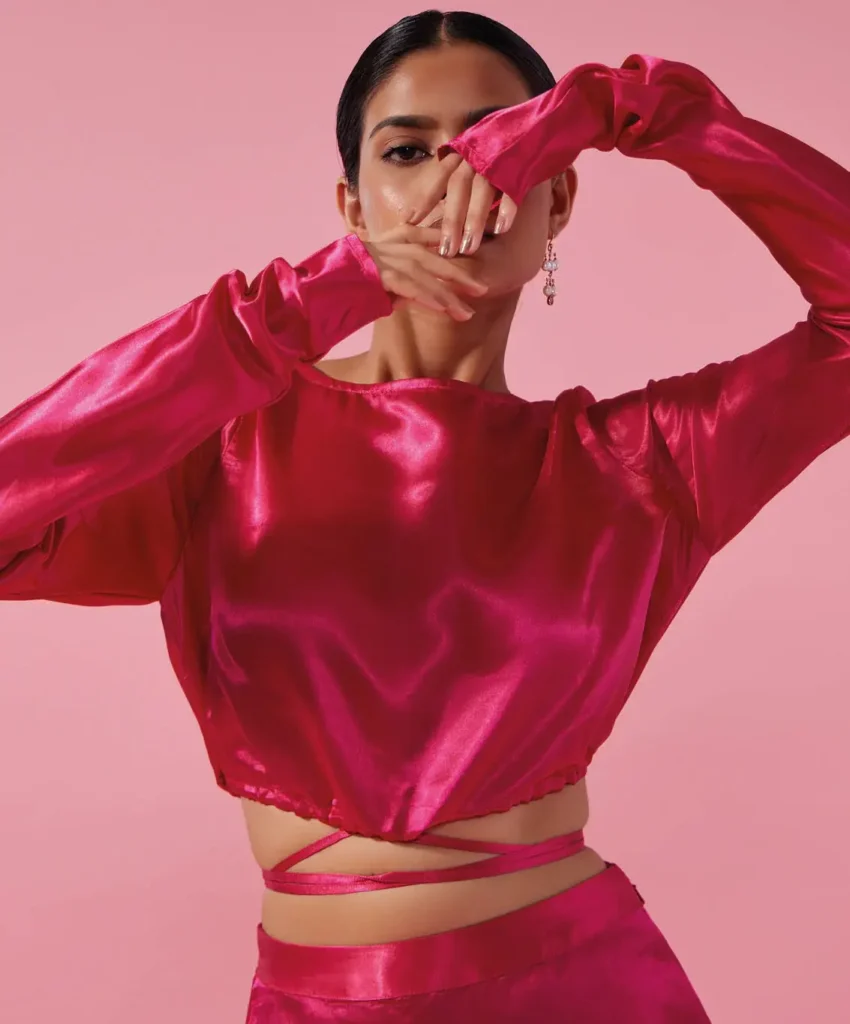 This stands as a testament to luxury fashion brands in India. Malie blends the intricacies of traditional techniques with the allure of contemporary designs, resulting in a collection that is nothing short of exquisite. Every creation by Malie tells a story of India's rich heritage. Their beautifully embroidered sarees are a celebration of the country's artistic legacy. Whereas their collection of handcrafted accessories adds an elegant touch to any ensemble.
The brand is home to those who appreciate fine details and the beauty of Indian textiles. When one chooses Malie, they do not just wear fashion; they also carry India's cultural heritage with them.
36. Omega
It is a vulnerable name in the world of luxury fashion brands in India. Omega has firmly established itself as a prominent player in the market. Its reputation for precision and timeless elegance precedes it. Unlike other luxury fashion brands in India, Omega has the ability to cater to a diverse range of preferences. Therefore, if you are looking for a classic timepiece or a bold watch, their collection will serve everything you need. 
These are more than just mere accessories; they help reflect one's taste, style, and appreciation for the finer things in life. Therefore, if you want to elevate your wardrobe, Omega is one of the widely preferred luxury fashion brands in India.
37. Tom Ford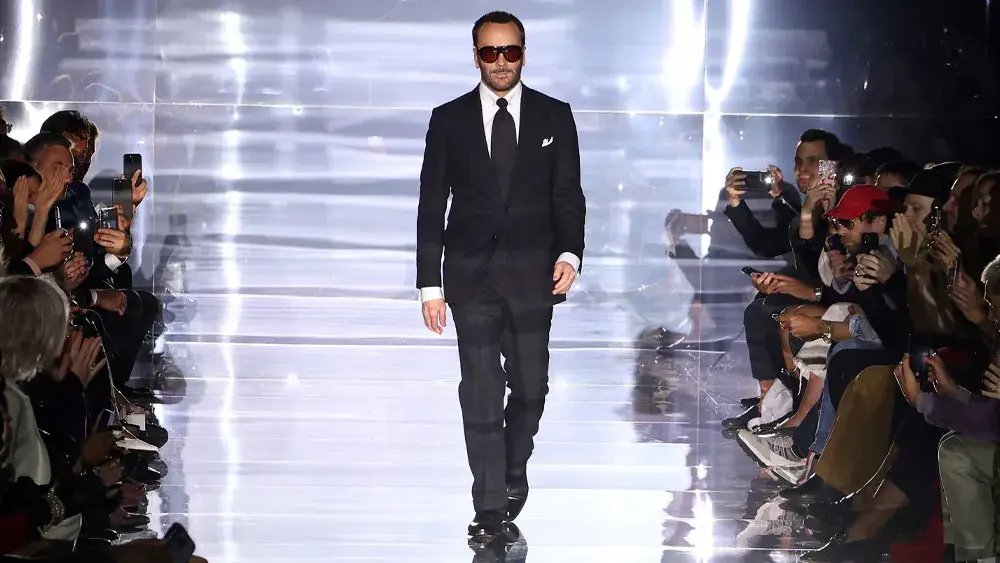 It is an icon of international luxury fashion that has gracefully taken the Indian fashion scene by storm. The brand's offerings are a testament to exquisite design and craftsmanship. For those seeking to elevate their choices, Tom Ford is one of the excellent luxury fashion brands in India. 
From dazzling evening gowns that radiate elegance to impeccably tailored suits that give power and confidence, Tom Ford's range is spectacular. Each piece bears the hallmark of meticulous craftsmanship and an unwavering commitment to detail. The brand continues to win the hearts of fashion enthusiasts across India for its luxury and sophistication.
38. Loro Piana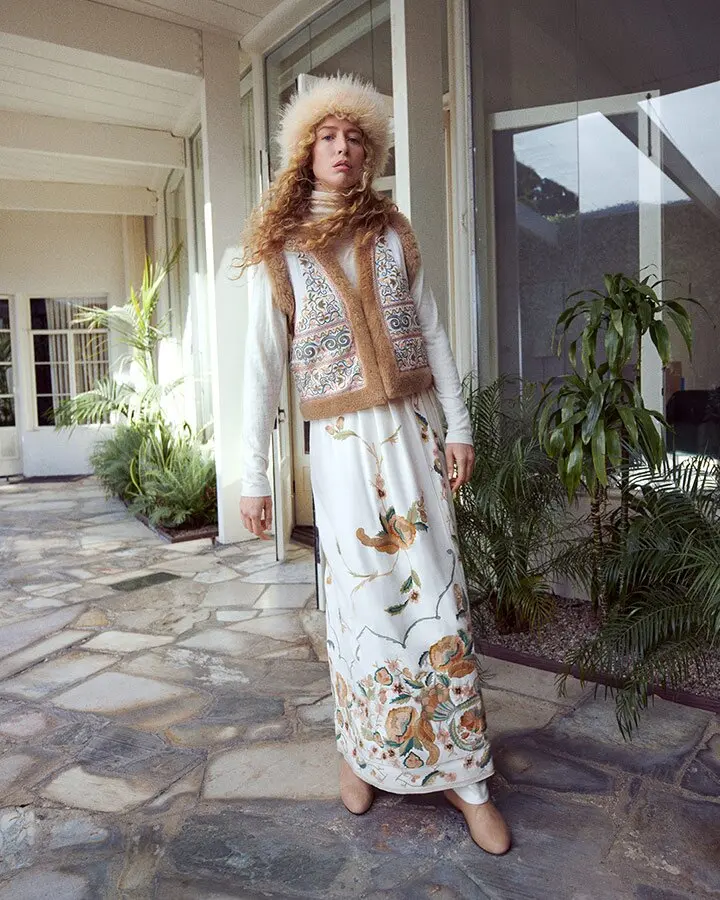 This brand's name is synonymous with unparalleled elegance in the world of luxury fashion brands in India. Renowned for its mastery of exquisite cashmere and wool, Loro Piana unveils a world of opulent clothing and accessories for both men and women. Each creation by them is a true work of art that captures the essence of exceptional quality and enduring style. Their sumptuous coats envelop you in warmth and luxury, while their soft knitwear becomes a second skin offering comfort. 
In a world of fleeting fashion trends, Loro Piana remains a beacon of enduring elegance. It's a brand that celebrates the art of dressing well, with a touch of luxury that is both subtle and profound.
39. Celine
This quintessential French luxury fashion brand has women with an enchanting tapestry of effortless and understated chic in the Indian market. Its allure lies in the simplicity of clean lines and a minimalist aesthetic that resonates with the modern Indian consumer. Celine's offerings are a treasure trove of luxurious possibilities, spanning clothing, accessories, and handbags. The brand has something for every personality out there. From stylish tote bags to dresses, the collection serves all styles and occasions. 
When you embrace Celine, you do not just wear fashion; you make a statement that whispers sophistication, grace, and an unwavering commitment to the art of dressing well. It is the epitome of chic, always in tune with the rhythm of modern elegance.
40. Balmain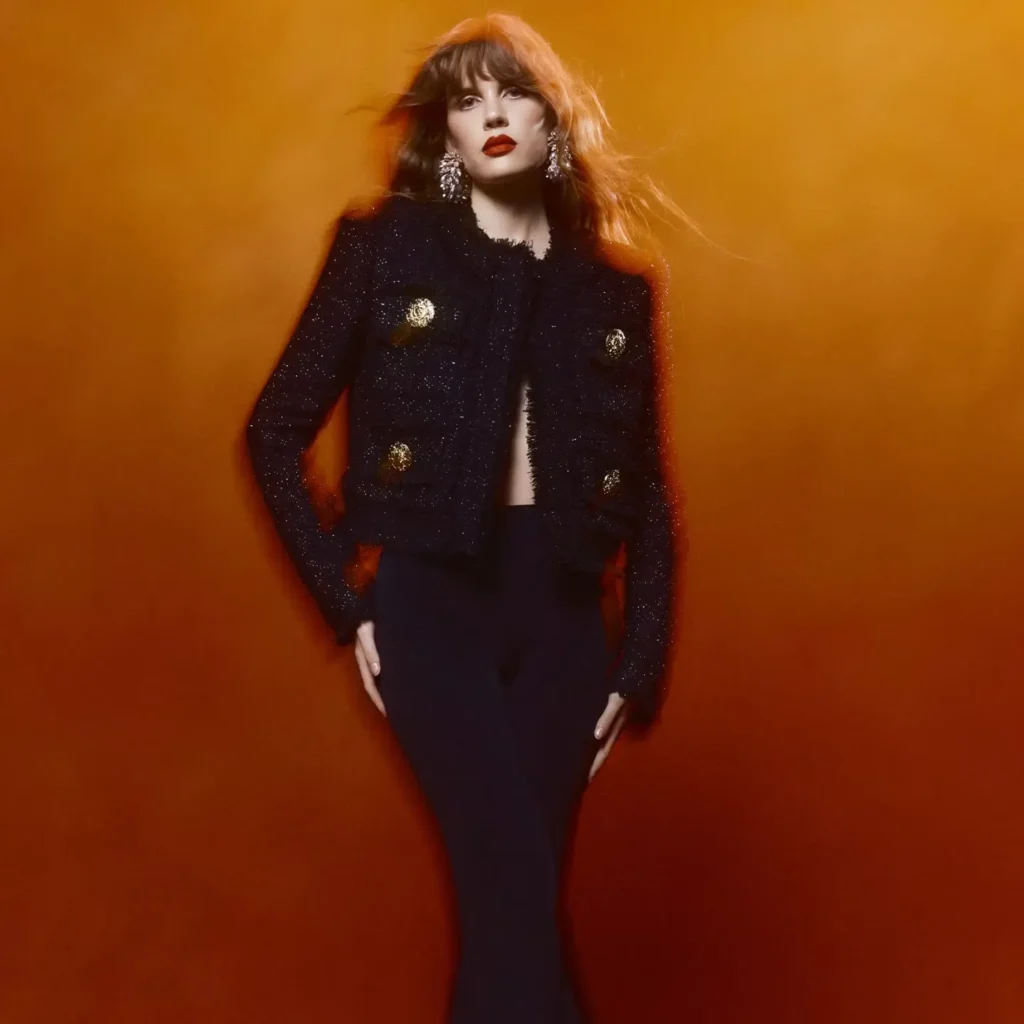 This is a revered luxury fashion powerhouse. The brand's designs are a vibrant fusion of signature embellishments, bold prints, and figure-flattering silhouettes. It is a popular choice for those wanting to turn heads. Balmain's repertoire of creations is a gallery of statement pieces tailor-made for people who resist blending into the background. Every piece embodies luxury and edge, from intricate dresses that exude confidence to impeccably tailored blazers that signify power. 
Balmain is more than other luxury fashion brands in India; it is an embodiment of fearless individuality. When you choose to wear Balmain, you become unapologetically bold and glamorous. It is a brand that celebrates the art of self-expression through fashion.
Popular Searches
Latest Fashion Trends for Women | Fashion Magazines in India | Top Fashion Photographers of India | Top 20 Men's Fashion Trends for 2021 | Yoga Outfits for Women | Organic Makeup brands in India | Sustainable Fashion Brands | The Best Watch Brands in India | Fashion Trends | Ethnic Wear Brands in India | Bridal Lehenga Trends 2021 | Best Shoe Brands | Skin Care Routine Steps | Best White Sneakers for Men | How to Care for Leather Shoes |