For some, Valentine's Day is a day to celebrate togetherness with your beloved, for some it's a day to confess their new feelings for the first time and for some it is an opportunity to add another beautiful page to their love story.As tomorrow is the day of love, all the lovebirds will squeezing out time from their hectic schedule to plan some quality time with each other this Valentine!Our priorities are clear. Looking fabulous for our Prince Charming is all that we ladies want!
Choosing the perfect Valentine's outfit is always stressful. But here at Infifashion we understand your predicament, so here we are giving you some great outfit ideas which you Ladies can try out this Valentine and make him fall for you once again!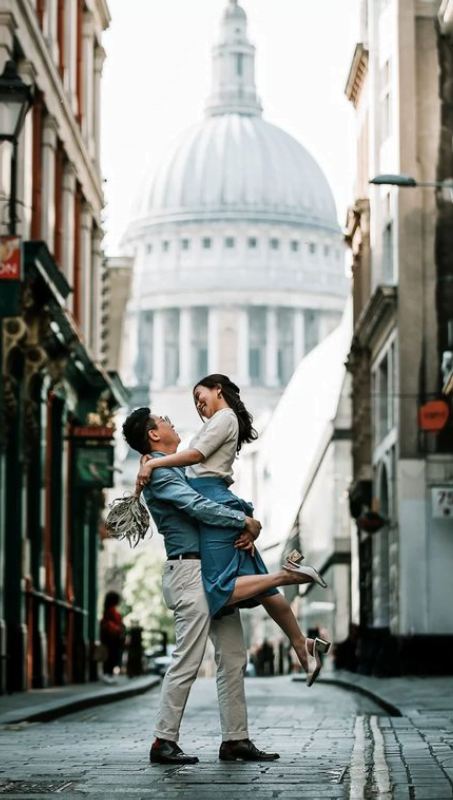 1. Valentine's Day Outfit Idea For Romantic Dinner
Planned for a cozy dinner at your favourite restaurant to spend some quality time with each other? Treat your partner's eyes to a gorgeous black linen slip-on dress. The options you get in necklines, shapes, sizes, lengths, and colors make a slip-on dress the perfect option to get your partner's heart fluttering with excitement.
For a cooler yet sexier upgrade, put on a fitted blazer over your slip-on dress and complete the look with heels. February winds has been giving us the chills, but why let them ruin your date? Try a long cardigan and pair them with a eye-catching necklace and you are good to GO!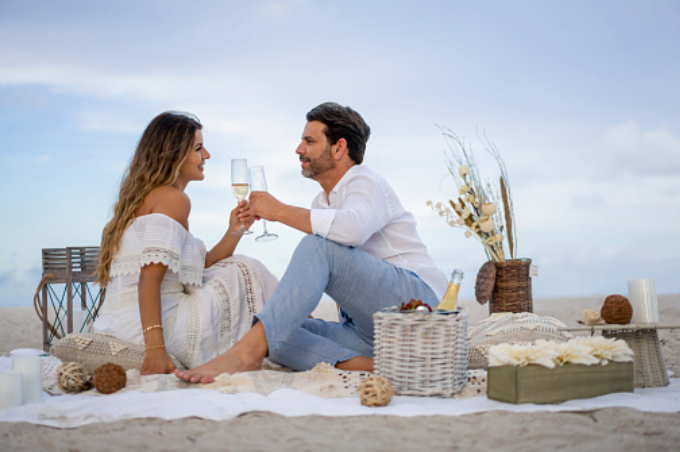 If you have planned a coffee date, we have got you covered for that too. Choose a cool t-Shirt dress and team it up with a classic leather jacket. Spice up your look with a high ponytail and wear solid colour stud earrings and voila! you are ready to charm your prince all over again.
2. Valentine's Day Outfit Idea For Entertainment Outings
If your plan includes a dose of pop culture with a visit to cinema, concerts or clubs, revel in the feel of relaxed outfits like Jumpsuits and Rompers – your casual-formal saviour in any season. Short Jumpsuits can make you look cute and sexy at the same time. Pair it with a denim jacket or simply style it with slip-on sneakers or flat strappy sandals and you are ready to nail the moment. But what if you don't want to show off too much skin? In that case, a Drop-waist dress or a Fit and Flare Dress can come to your rescue .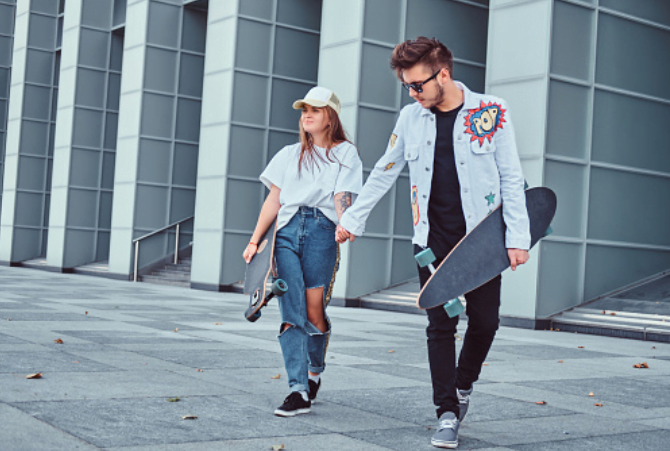 A complete outfit in itself, pair your dress with a belt and danglers to show how elegance can be expressed through casuals.Finally, we come down to my personal favorite – the cute Skirt-Top look. Wear a skater skirt with a crop top and cute chain necklace. With this look, you shall find your beloved focussing more on you than the movie you are watching.
3. Valentine's Day Outfit Idea For Quality Time at Home
Crowded places or noisy late night parties aren't your cup of tea? All you desire is to spend some quality time with your partner in the comforting privacy of your home with only great food for company.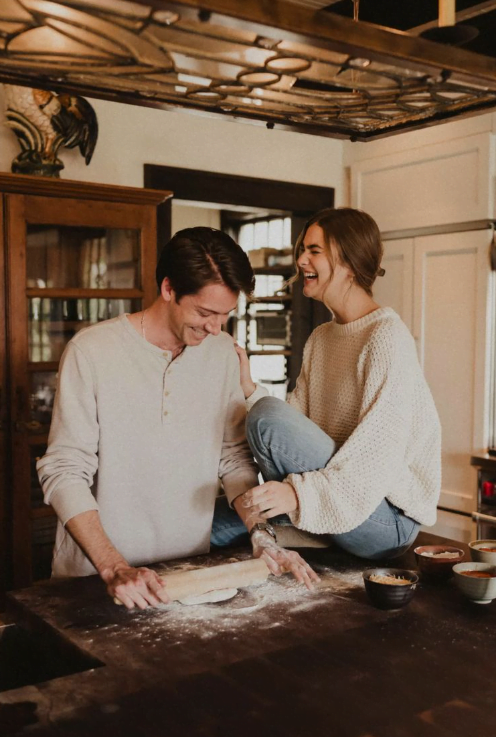 In that case, opt for some cute yet sexy PJs or printed shorts with a simple top. That puts together a look that will have him fall short of complements.
4. Valentine's Day Outfit Idea For Outdoor Date
Now we talk about couples that bound by adrenaline. If your idea for Valentine's involves hiking, bungee jumping, cycling or anything that has your muscles racing, we have got you covered. Comfortable fabrics and freedom of movement take priority in clothing here.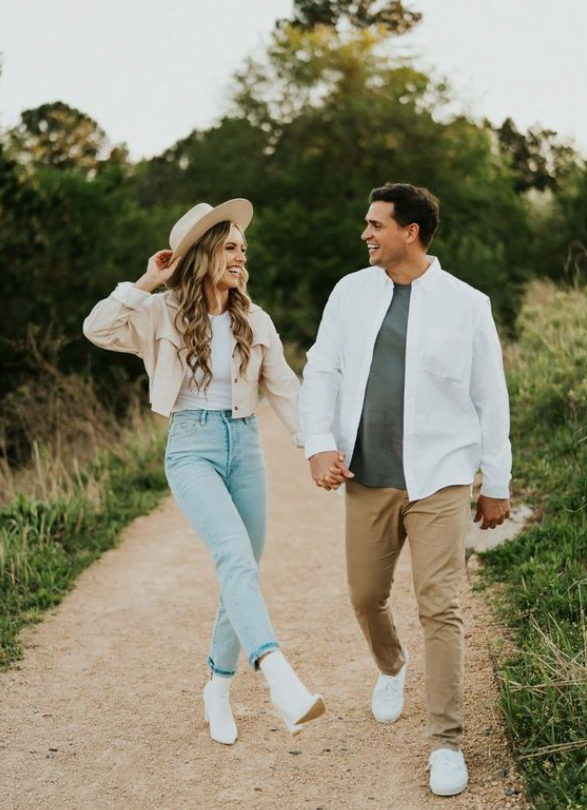 So you should opt for Jeans or Jeggings and pair them with a tunic or long top. Complete your sporty look with a cute cap and sneakers.
5. Valentine's Day Outfit Idea For Travelling
This Valentine's Day if you have planned to travel and explore new places together. Then choose stylish and trendy outfits like Wrap Dress or Maxi Dress – a lovely choice for both day and night. You can even choose a nice blouse and pair it with a trousers or skirt.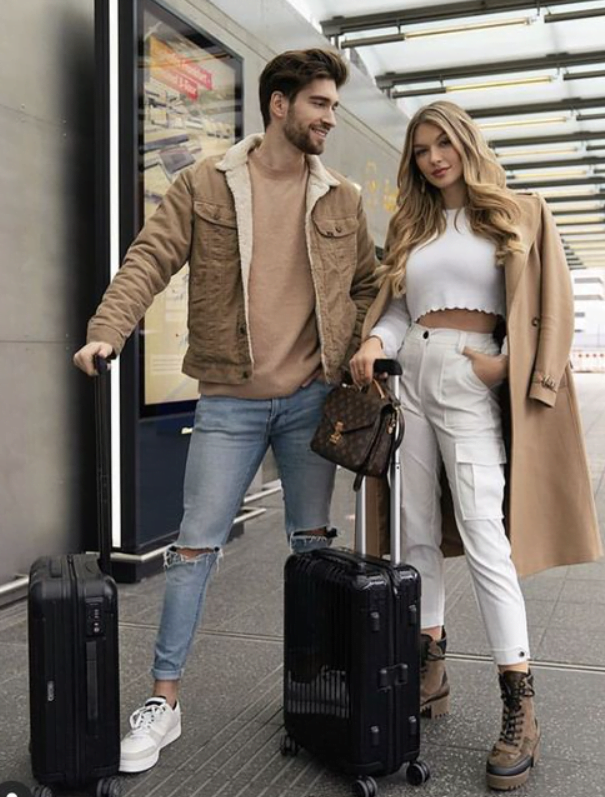 Finally, let your makeup do the talking – wear a bold lip-colour and finish your look with a winged eyeliner. You can also try a flirty Halter top and fitted Trousers with long earrings and heels for a charismatic look.
6. Valentine's Day Outfit Idea For Family Gatherings
Valentines is not all about romantic couples. So just because you are single doesn't mean you can't celebrate it. This day is about Love. Love which we feel for ourselves, our family members and friends. For all single ladies out there, plan a day out with your friends or family members.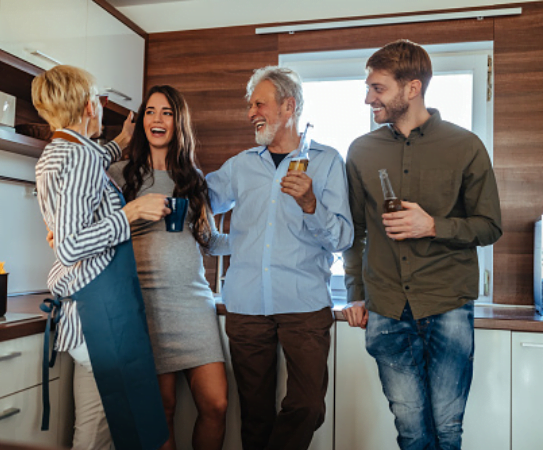 Choose a simple and elegant Empire or A-line Dress and pair it with a floral print jacket and sunglasses. So, remember comfort is a priority. Everything else shall automatically follow.
Also, whether it is accessories or makeup, your mantra is to keep it simple because real beauty lies within. So, be yourself and seize your moment with your Mr. Right or your Loved Ones! Hope these valentine's date outfit ideas will be helpful as the V-Day is just a few hours away. For more insights and tips on all things related to fashion, keep visiting Infifashion – where ideas meet fashion to spectacular effect!
Popular Searches
Types of Jewellery | 9 Tips For Good Sleep Every Night | Hair Care Tips: How To Treat Your Hair Like A Boss | Top Shoe Brands In India | Top Luxury Fashion Brands | Sustainable Fashion Brands | Organic Makeup brands in India | Best Watch Brands in India |Best Food Bloggers in India | Types of Tea You Must Really Know | 6 Best Skin Care Products Your Skin Needs | Best Cameras for Photography | Right Skin Care Routine Steps | How to Get Rid of Pimples | Best Diwali Outfit Ideas To Try & Glam Up Your Ethnic Look |