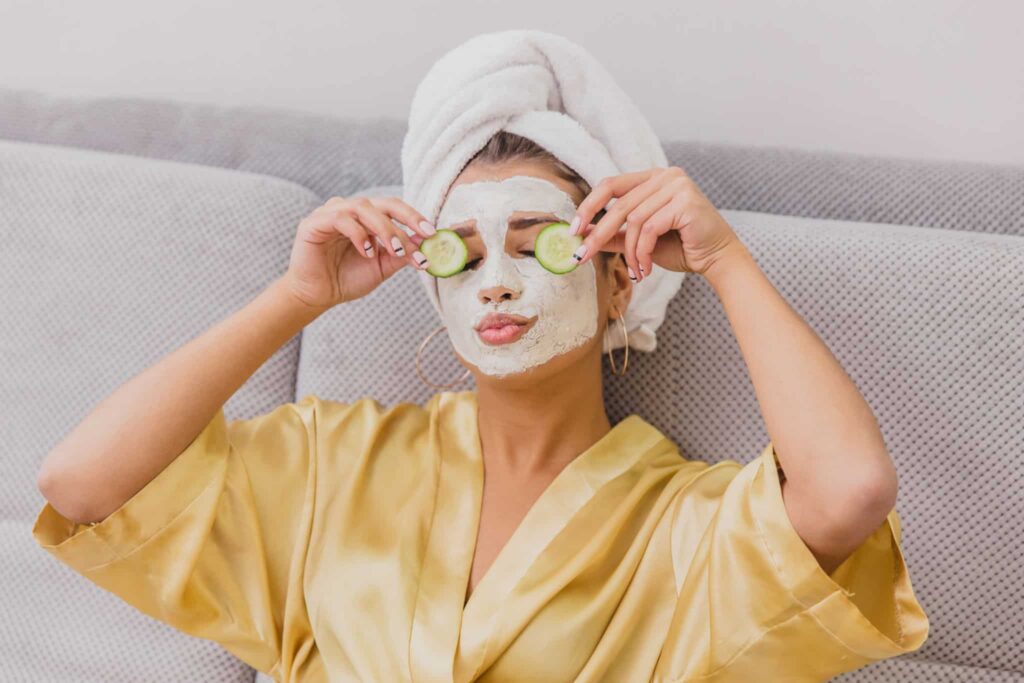 Most of us follow a ritual to maintain good health of our skin, but do we really do it right? Either way, here is a quick guide to help you make the most of your skin care. And if you're a beginner, just follow these easy, simple, and apt skin care routine steps to have a healthy and glowing face.
Also Read: Easy Skin Care Tips for Monsoon
4-Step Basic and Essential Skin Care Routine Steps for Everyone
Skin care is not rocket science. It's simple and easy to comprehend. Following a proper routine has a lot of benefits for your skin. So, if you want a glow that comes from within, here are the skin care routine steps you need to follow:
1. Cleanse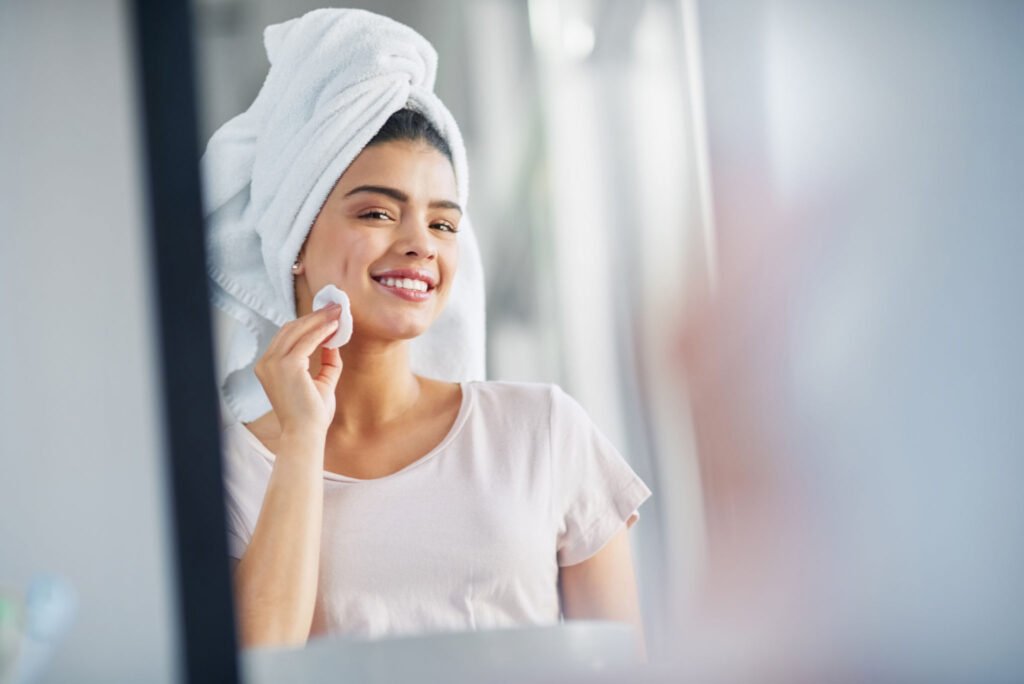 Our skin goes through a lot of things throughout the day. The removal of pollution damage, dead skin cells, sweat, impurities, dirt, and oil— the cleansing stage takes care of it all. Ideally, you should cleanse your face in the morning and at night to rinse off the grime and avoid clogged pores, breakouts, and signs of premature ageing.
For your cleanser, choose a product based on your skin type and needs. For instance, if you are a dry skin type, you should opt for a mild and hydrating cleanser. Oily skin types, on the other hand, should go for a good foaming face wash. You can also use a cleanser that is formulated with AHAs and fruit enzymes to effectively wash away impurities while gently exfoliating your skin, revealing a smooth, glowing, and even skin tone.
Also Read: Benefits of Vitamin C on the Skin
2. Tone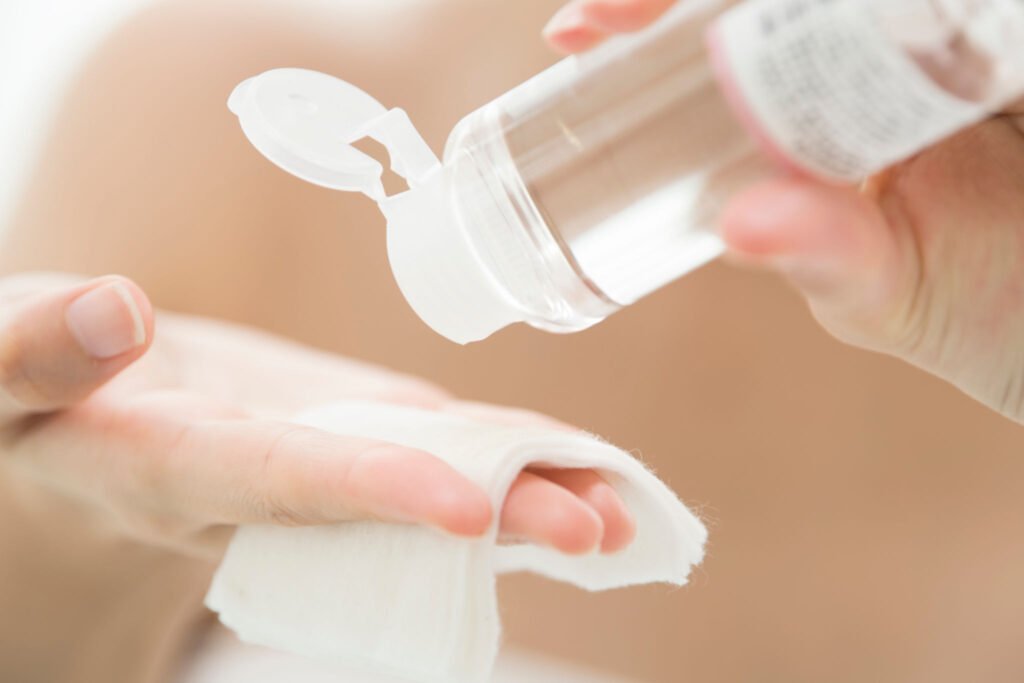 To further clean your skin deeply and prepare it for the next steps of the routine, toning is essential. Toner is like a primer—just a base for your moisturizer. Toners help in balancing the pH level of your skin and prepare it to allow better absorption of other products. So, post cleansing, use a gentle and refreshing toner, apply it all over your face and neck, and let it get absorbed completely before moving on to the next step.
Use an alcohol-free toner to avoid skin irritation. Some of the best natural toners are rose water and aloe vera gel. You can also opt for stronger toning solutions that include ingredients like glycolic acid, AHAs, BHAs, lactic acid, etc., to exfoliate, hydrate, and eliminate scars and pigmentation. Remember to use mild toners in the morning and strong ones at night only to give your skin time to repair effectively.
Also Read: How to Get Rid of Pimples
3. Hydrate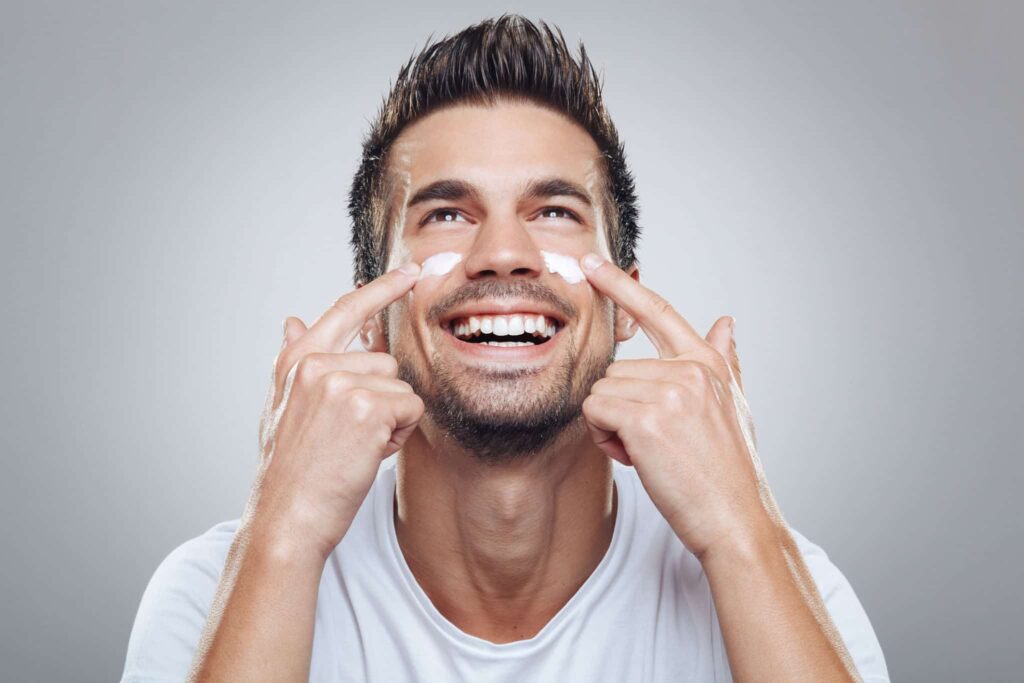 One of the most important skin care steps is to hydrate your skin with a moisturiser. Irrespective of your skin type or the weather, hydration is a must, without which your skincare regime would be incomplete. Not only do moisturisers hydrate your face but they also protect and repair your skin barrier to prevent damage from free radicals and other external aggressors.
You can opt for a light moisturiser in the morning and a heavy-duty, creamy one at night to rejuvenate and restore your skin. To make sure you use the right product, look for moisturisers with beneficial nutrients like Vitamin E, Vitamin C, peptides, ceramides, retinol, etc., to achieve plump and fresh-looking skin naturally.
Also Read: Organic Makeup brands in India
4. Protect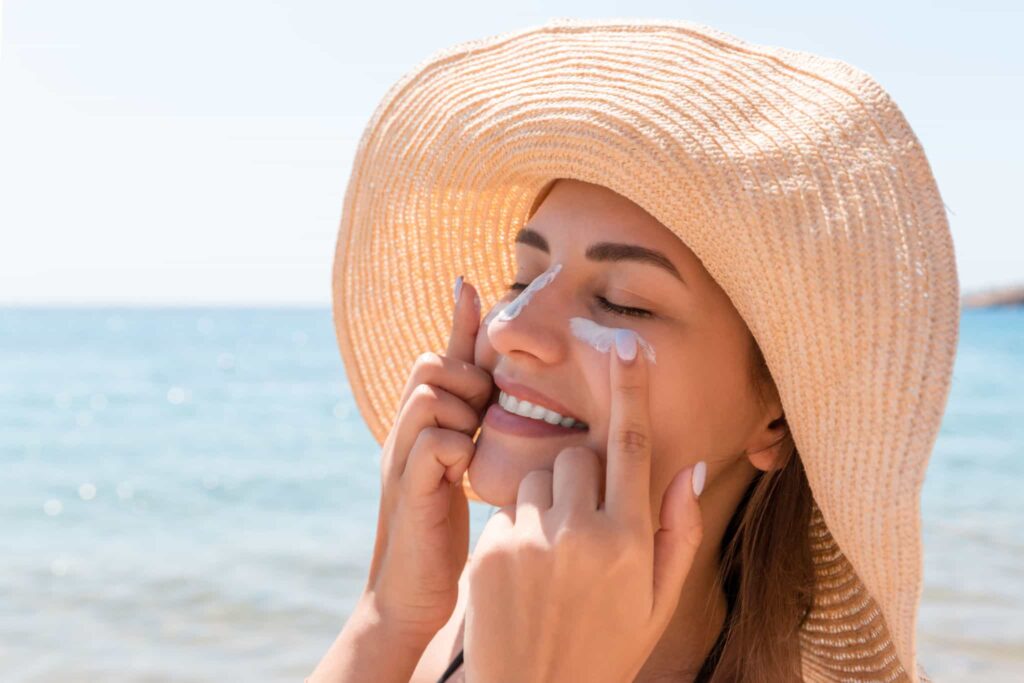 Never skip your sunscreen is nothing short of a golden rule of life! Whether you are staying indoors or stepping outside, you simply must apply an adequate amount of sunscreen to protect your skin against sun damage, redness, skin irritations, etc. Not just that, with regular use of sunscreen, you can avoid issues like skin cancer, tanning, premature ageing, and dark spots. So, make sure you invest in a good sunscreen that suits your skin type and lather it on every single day.
Normally, skin experts recommend using sunscreens with an SPF level above 30 for utmost protection. Therefore, find and shop for one with at least 30 SPF. Remember, the higher SPF, the higher and better protection it will provide. So choose wisely and don't compromise on the most crucial skin care routine step.
Also Read: How to Boost Immunity
3 Tips To Further Enhance and Boost Your Natural Skin
Apart from this basic routine, you can further incorporate a few things to achieve more healthy and glowing skin that are mentioned below to help you build a better skincare regime yourself.
1. Exfoliate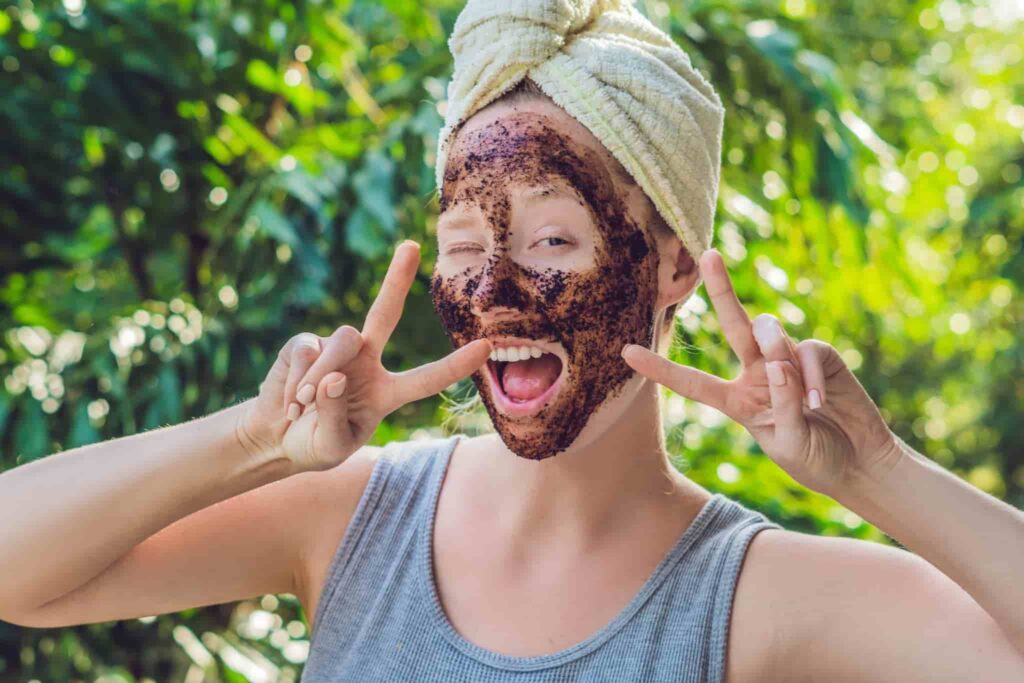 In a basic skincare routine, exfoliation is optional, but one should do it once a week as it offers impeccable benefits. In this stage, the dead skin cells' surface is ripped off, giving you a more radiant appearance. This process also preps the skin to better absorb the rest of your skincare regimen by allowing products to penetrate better.
There are two kinds of exfoliation, physical and chemical. Face scrubs and brushes are part of physical exfoliators, while Alpha Hydroxy Acids (AHA), Beta Hydroxy Acids (BHA), and enzyme peels are chemical exfoliators. In the former, the small granules or substances slough away the outermost layer of the skin. On the other hand, chemical exfoliants are acids that break down and get rid of dead skin cells. If you are someone who breaks out often, then avoid using harsh physical exfoliators, such as walnut.
Also Read: Health Benefits of Running
2. Masking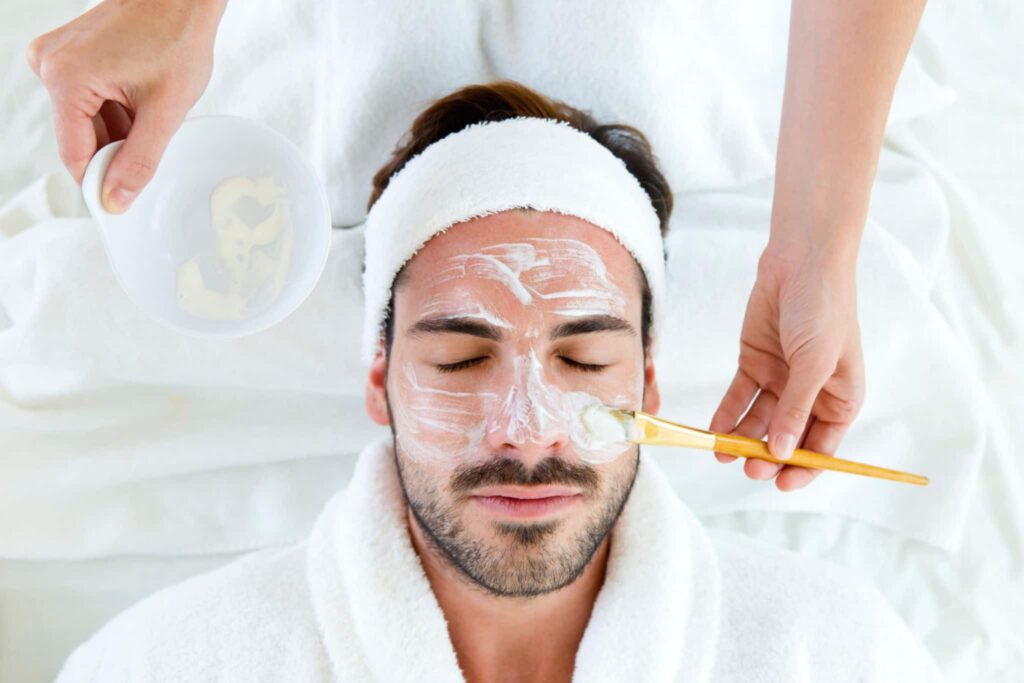 Facial masks, clay masks, and mask sheets are some of the best skin care investments. The results are instant and long-lasting too, and they provide refreshment, cleanse deeply, unclog pores, hydrate, and boost your skin's natural appearance. For overall improvement, you must definitely use these skin care products every now and then.
If your skin has turned dry or feels flaky, you can opt for a hydrating sheet mask. And if you wish to deep-cleanse your skin, choose a clay mask. Use masks once or twice a week, as per your skin requirements, or right before an event.
Also Read: Types of Yoga Clothes For Women
3. Serum and Face Oils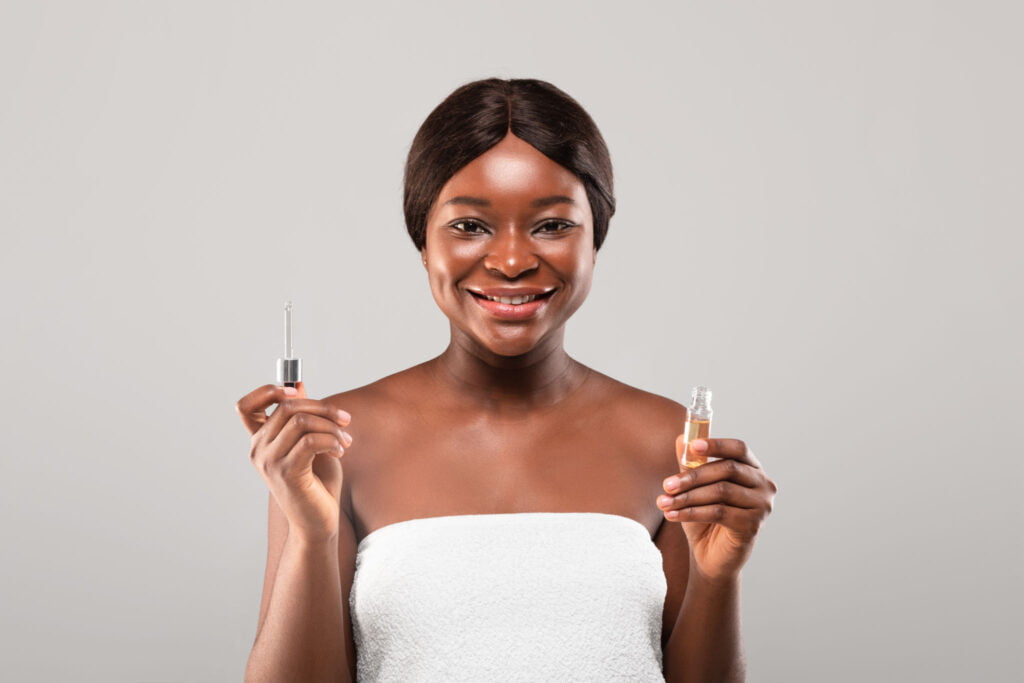 If you are going through specific skin issues like wrinkles, fine lines, dullness, dark spots, sun damage, acne, etc., you can do spot-treatment using serums. For an added layer of hydration, opt for essential face oils, which help in deep nourishment and restoration of your skin's natural glow.
There are a plethora of face oils, serums, and concentrates available in the market, so be sure to select according to your skin concern and type. Whether it's a serum or concentrate, always apply it before the moisturiser as both are lightweight and fast-absorbing.
Also Read: Tips on How to Get Rid of Dandruff
Final Thoughts
'Skin care is an investment.' So, get the best out of your skin care products by following the right step-by-step process. And at any given time, if you are confused about which products to use and when, you can always refer to the label for application directions and tips. This will help you make the best out of them and you will surely see results with consistent use. So, get started with a robust skin care routine that lets you shine from within and boosts your confidence.
We hope this blog on skin care routine steps guides you to purchase the right products and layer them correctly to reap their benefits. If you want more such guides, fashion tips, style hacks, and trends, subscribe to our blogs now!
Popular Searches
Best Running Shoes For Women | Places To Visit In India this Vacation | Guide to the Best Running Shoes for Men | Show-stopping Wedding Outfit Ideas for Women | Top Shoe Brands In India | Luxury Fashion Brands in India | Sustainable Fashion Brands | Fashion Photographers of India | Best Watch Brands in India | Latest Fashion Trends for Women | Bridal Lehenga Trends | Top Ethnic Wear Brands | Best White Sneakers for Men | How to Style Skirt | How to Style Maxi Dress |