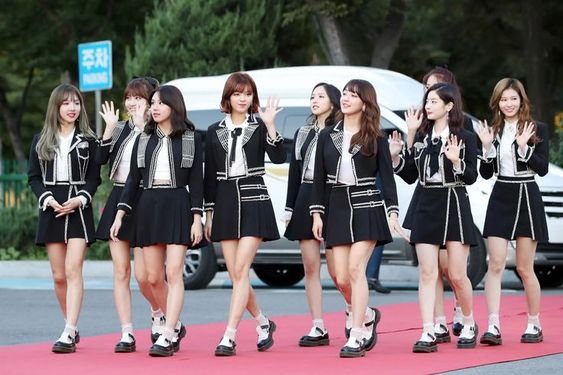 Skirts are must-have items for all those who love to flaunt their feminine charm. Skirts add that much needed flexibility to your wardrobe and make it easy for you to effortlessly flaunt your style. Stock up your wardrobe with skirts that are perfect for various events; they can be simple maxi skirt for attending classes or classic pencil skirt for the office. It is easy to figure out which colours and silhouettes will flatter your body type and complement your personal style. Also it is fun to experiment with different patterns and cuts for dressy events. Knowing how to rock a skirt will help you create smash-hit outfits every time you wish to step out in one. While attempting to buy a skirt for yourself, check the latest fashion trends. You should consider the fabric, colour, design, length, and cut of a skirt before purchasing or styling it. Here's a guide that will help you.
Get the Right Fit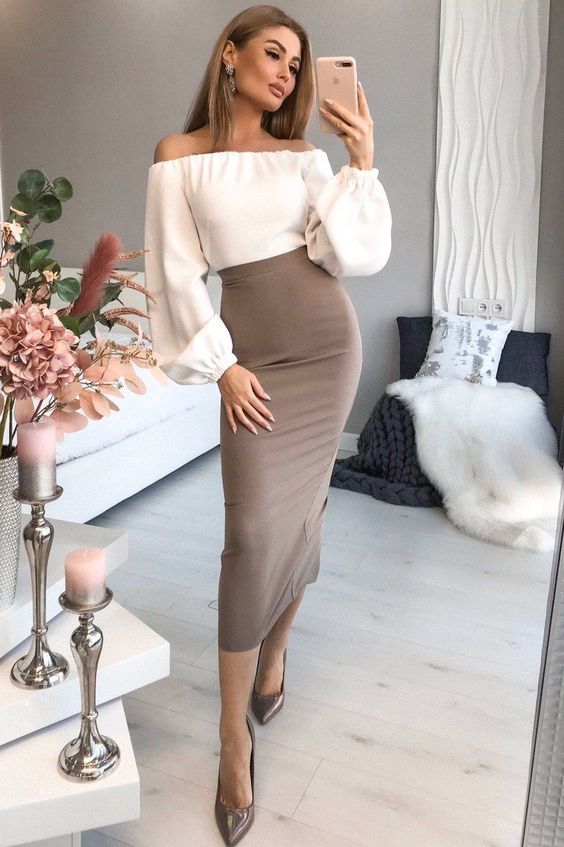 The motto of the fashion savvy is to break all the fashion rules. It is better to follow your own instincts when it comes to determining the types of skirts that would look great on you. Forget the mainstream fashion dictates and explore your options with skirts. Show off your toned legs in miniskirts or embrace the gypsy spirit with long skirts in gorgeous prints. Fashion is used to either highlight the body's shape as it is or to create interesting illusions. That's all you need to know, so get to shopping! Once you try on all the popular styles, you'll find that flared skirts accentuate your waist and create the illusion of a curvy silhouette. You'll also notice how a pencil skirt highlights your curves. The right fit is simply the one you're looking for and the one you feel most confident wearing.
Try Different Lengths
Mini Skirt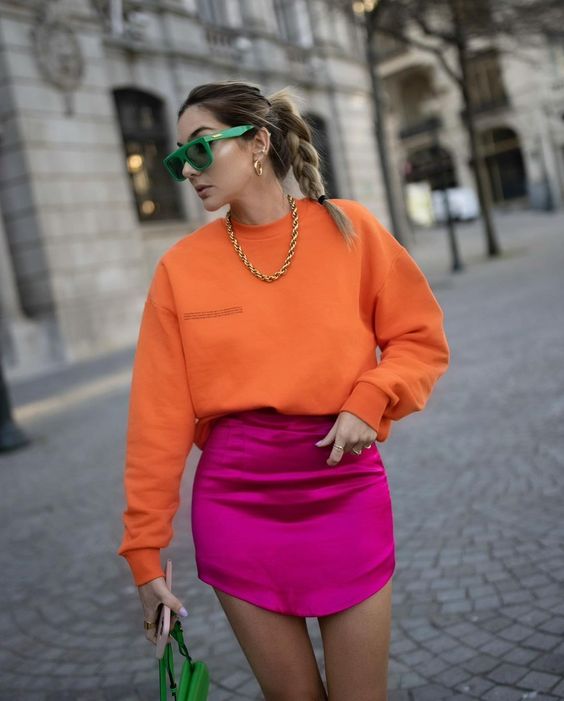 Mid Length Skirt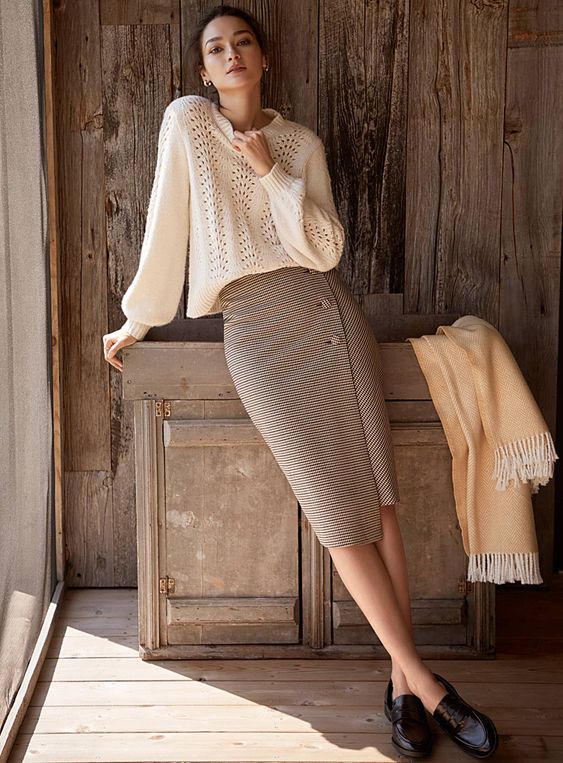 Long Skirt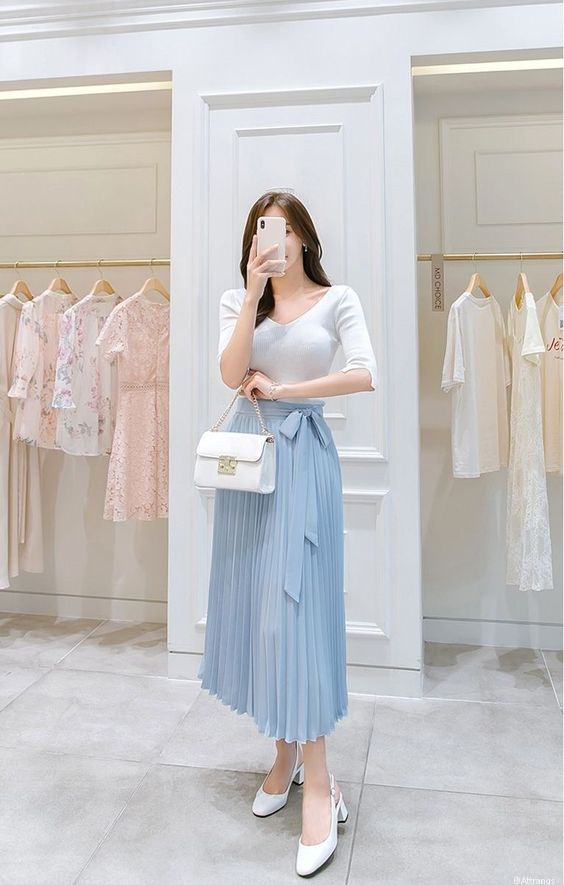 Casual skirts are ideal for hot and sultry days. Opt for a printed short skirt and team it with a tank top, sneakers, and aviators for a laidback look. Wear a miniskirt with a graphic T-shirt and gladiator sandals for a casual outing. Layer your short skirts with solid-coloured stockings on chilly evenings to stay warm and stylish. For college you can wear skirts that hit the knee or just above it. Look for skirts with pockets where you can stow away your mobile phone or lip gloss. An A-line skirt would be ideal for wearing to class. Tuck in your top, put on a pair of fun loafers, and carry a big ethnic tote. For something different, try a floor-length skirt. Wear it with a scoop-neck, full-sleeve top and pointy-toed heels for a fashion-forward statement. Add a chunky statement necklace and keep your make-up simple.
Must-Have Skirts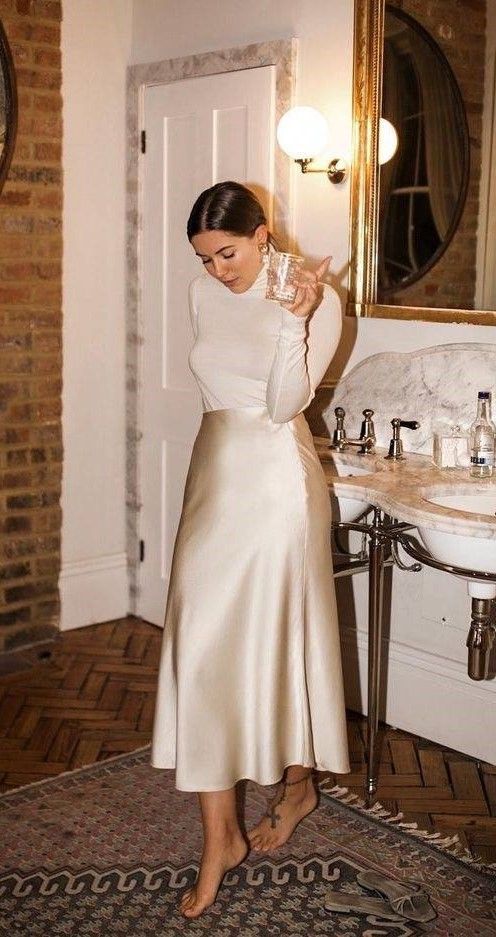 Every wardrobe requires some basic and stylish pieces. There are various types of skirts that you should consider having in your closet for different occasions. For work it is best to opt for pencil skirts, or A-line ones. These no-fuss, straight-cut skirts are ideal work wear options. Neutral shades are the best way to go, but a dark green or blue skirt paired with a shirt would be the perfect dose of colour. The midi skirt is the perfect transitional piece. You can pair a beautiful mustard or oxblood-hued midi skirt with a light scarf and a pretty blouse for an upscale, feminine look. Be it a maxi dress or a maxi skirt, the look they give have always been amazing and since A crushed-cotton maxi skirt with a bohemian print is another staple every girl should consider having in her wardrobe. A sequinned miniskirt may not be a typical staple, but it will be a versatile party piece. You can wear it with loose-fitting sheer blouse.
Style Your Skirts in Various Ways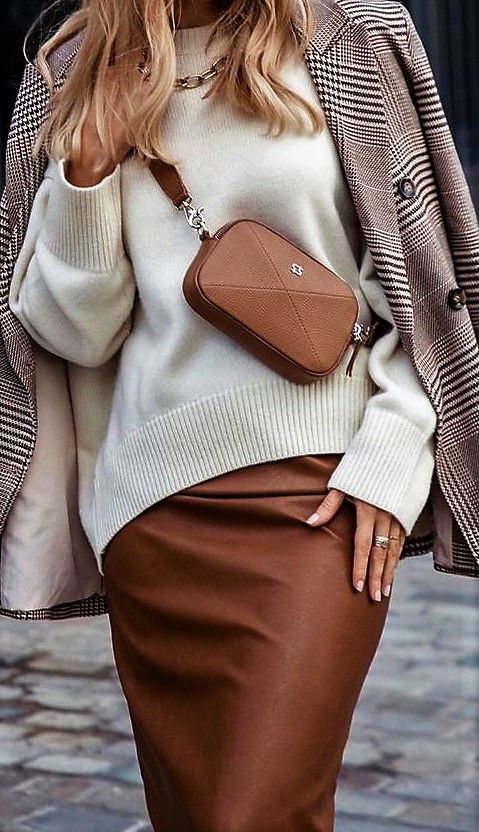 You can feel like a sassy style goddess in different types of skirts. Wear ethnic printed maxi skirt with short kurti tops and ethnic sandals. Opt for a sheer full-length skirt and pair it with a button-up shirt and sleek T-strap box heels for a Indo-Western look Tie-dyed ombre skirts and floral skirts are cheerful options for a date night with your guy. Accessories with a cute braid, danglers, and a big smile for an ultra feminine touch. Skirts with sheer panels are very trendy. They are often spotted on red carpets on various celebrities. Style them with crop tops and leather jackets for a chic look.
Flaunt Your Skirts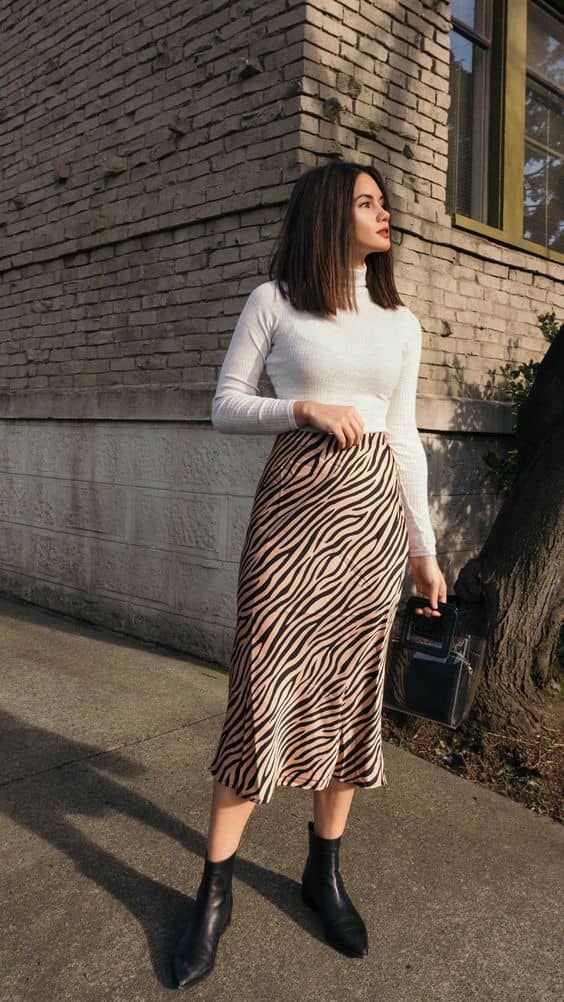 Add a hearty dose of polka-dotted, lace, sheer and printed goodness to your stylish wardrobe. Opt for a tangy orange number, a bold red one, or a sunflower yellow one for colourful, fun, and flirty outfits. A burgundy fishtail skirt, when paired with a white peasant-sleeve top is sure to make you look drop-dead gorgeous. Wear it to a sophisticated soiree with winged liner and soft curls for a glamorous effect.
Go bohemian or stay preppy with various styles of skirts. Now that you know how to choose a skirt, take inspiration from your favourite movies to create fun outfits. Pair a plaid skirt with a plain white top and a plaid blazer for the ultimate preppy look. Add a cool hat or a bow-shaped hair band for maximum effect. Create outfits with your fabulous skirts that will make people want to hire you as their stylist and personal shopper. Stun and impress your relatives by wearing a floral, floor-length skirt at the next family function. Wear it with a matching floral boat-neck top, a ballerina bun, winged eyeliner, and a coral pout. Complete the look with a pair of golden heels and minimal gold jewellery. No matter how you decide to wear or accessorise your skirts, walk out every day like the world is your runway.
Popular Searches
Fashion Bloggers in India | Fashion Magazines in India | Fashion Photographers in India | Men's Fashion Trends | Bridal Lehenga Trends | Ethnic Wear Brands in India | Shoe Brands in India | Types of Lehenga Choli | Different Kurta Style | Yoga Outfits for Women | Types of Silk Sarees | College Outfit Ideas | Nehru Jacket Style | Types of Sports Shoes | Types of Casual Shoes |