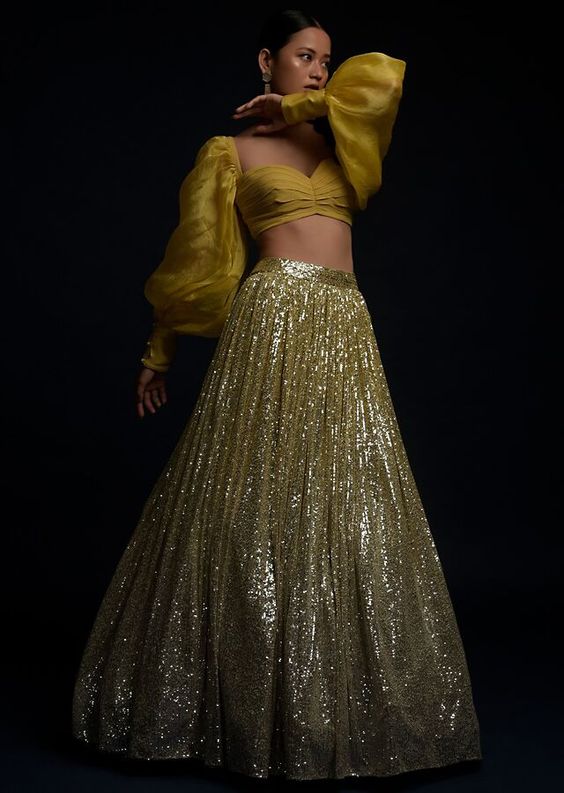 A new month, a new year and most importantly, new ways to style yourself are waiting to be explored. As the season of weddings continues, I am sure that are many events that are lined up in this month too. Going to a wedding is equal to looking your best and looking your best is serious business when it comes to fashion. Considering it is quite cold nowadays, women's ethnic wear options are generally a concern, like whether they can keep us warm enough!!? While your concern is justified to a certain extent, you need not to worry yourself that much as there are ways to tweak women's ethnic wear outfits to keep you warm while you look like a dream at events.

However, women's ethnic wear is a broad niche to discuss in one article. Hence, to make things easier for you, we shall be narrowing our gaze towards style tips for three women's ethnic wear outfits – saree, salwar kameez or kurta and lehenga choli.

Saree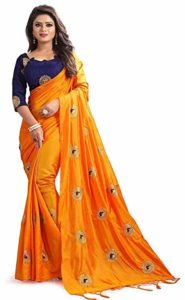 Sarees have been the go-to outfit for women across all age groups since immemorial time. However, sarees are also an outfit that many struggle with during winter. So, let's tackle this issue head-on with the help of the following tips:
Pairing sarees with blouses –
Rather than opting to pair your saree with a blouse, you can choose to pair the saree with a number of options that would keep you warm. Some of these options include turtlenecks & fitted sweaters. They may sound like a quirky combo but can really make a difference in uplifting your winter look. You could further glam up the ensemble by adding faux fur hats and beanies to the mix.
Pairing sarees with jackets –
By pairing jackets with your sarees, you can bring the best of both worlds to great effect. The first option you should consider is a blazer. The blazer and saree look is a particularly great option for wearing at parties, especially those at work. Also, remember to get the perfect fit to enhance your look. To know more about this you can check out our 'The Complete Guide to Buying Blazers Online' article by clicking here. The next combination I would recommend is a rich velvet jacket. This one's an amazing style for those who like some bling in their attire.
You could also choose to drape your sarees with long jackets in such a way that your pallu is still visible. This combination highlights the posh vibe of both long jackets and the saree. My final recommendation with the saree would be to pair it with a leather jacket. With this look, you can channel your uber-cool persona to your ethnic wear ensemble with zero effort.
Salwar Kameez and Kurta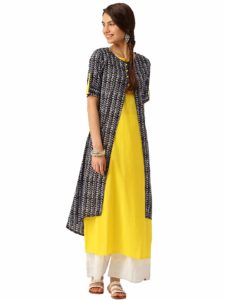 Those who wish to avoid the hassle of draping a saree are known to go with the salwar kameez and kurta combination. However, while the salwar kameez can be seen as a good outfit option for the winter in itself, you can make the outfit more comfortable with a few tweaks. Here are some of them for your reference.
You could pair your salwar suits with long shrugs or jackets. This combination not only offers better warmth but also has a cool vibe to it.
Pair your kurtas with short jackets for days when you wish to head out and roam around a bit. While most other combinations can be heavy to wear around, this one is quite light to wear and ideal for times when there is running around involved.
Just like the saree, leather jackets look great on a salwar kameez too. Giving its wearer a tough vibe that is also fun, you should definitely give it a try during the parties.
In case you are headed somewhere incredibly chilly (like snow-laden places), I would recommend pairing sweaters with Patiala or harem pants.
Lehenga Choli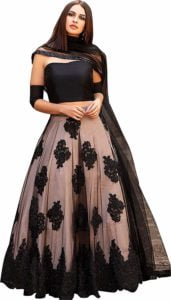 If sarees or kurtas do not cut it out for you, then you are sure to find your match in lehenga cholis. This one is often seen as the in-thing when it comes to women's ethnic wear outfits during Indian weddings. So, let's see how the happening attire can be made more comfortable for the winter without losing its shine.
If looking for a chic look, take a cue from a style tip mentioned in the sarees section. Pair your lehenga choli with a long jacket. This simple addition can give your overall look a regal vibe.
Those looking to experiment with some edginess can pair their lehenga choli with a leather jacket. My personal recommendation would a black leather jacket, just like Sonam Kapoor in Dolly Ki Doli as this jacket works well with many colour combinations.
My final recommendation to style your lehenga cholis would be pairing it with denim jackets. Just like leather jackets, denim jackets are a classic in western wear that just as easily assimilates with Indian women's ethnic wear too.
So, those were my recommendations to style your women's ethnic wear outfits for the chilly February. Bid adieu to drab clothing or needless shivers when comfort meets styles with the above-mentioned recommendations in Indian women's ethnic wear styles.
For more such glimpses into fashion, makeup and accessories for all seasons, continue to follow InfiFashion and get regular updates on fashion trends.