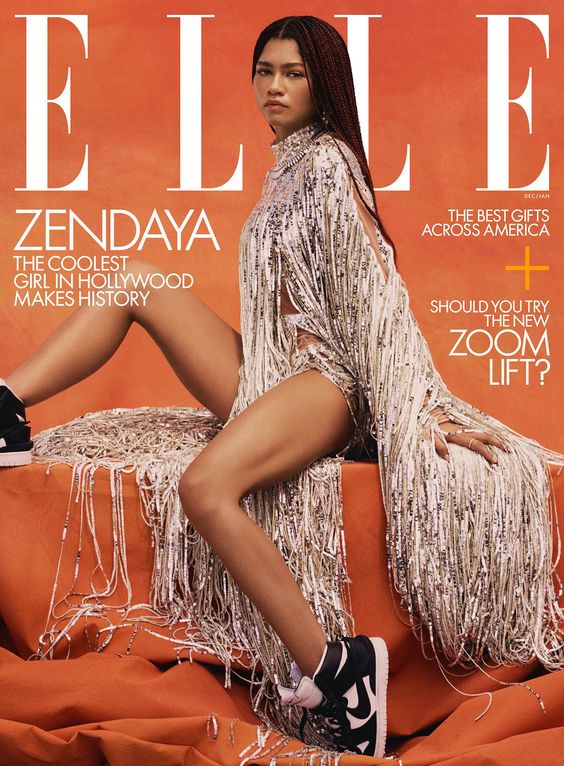 Fashion magazines in India have been one of the most traditional forms of learning about the latest style trends. Before Pinterest and Instagram, fashion magazines were the only avenue to check out popular celebrity looks, trends, makeup, hairstyles, fitness mantras, outfit inspirations, travel guides and more.
If you love to stay updated about the latest style trends, you should keep an eye on our picks of the top 15 Fashion Magazines in India.
Top 15 Fashion Magazines in India
1. Vogue Magazine
Vogue is one of the top fashion magazines in India. This North American magazine was first introduced in India in 2007 and has become one of the most trusted sources for fashion news. The magazine is kindled with fashion trends, wedding outfits, beauty tips, wardrobe must-haves, styling guides, horoscopes and lifestyle updates. In addition, vogue magazine covers showcase celebrities draped in the newest designer collections by both new and well-established designers.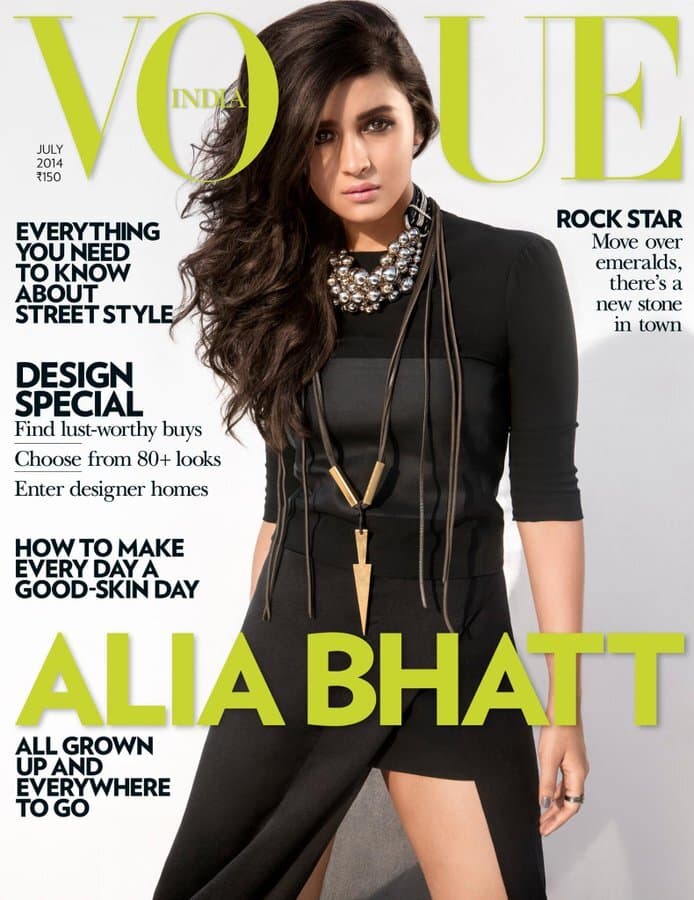 Source: Twitter
2. Savvy
Savvy is a globally recognized fashion magazine that highlights the subject of women's well-being. It is a notable women-centric magazine providing articles on genres like lifestyle, health, food, beauty and travel with a hint of Bollywood flavour. This magazine is quite distinct from other fashion magazines in India as it talks and shares articles regarding Real Woman, Real Stories.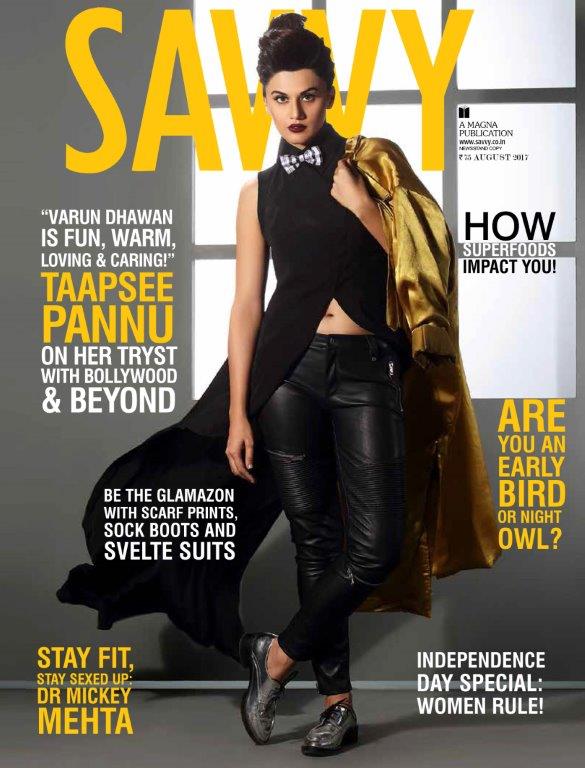 Source: Twitter
One of Savvy's viral and exclusive cover stories was "I Believe". It was a segment where the magazine introduced the journey of progressive women achievers from different fields across the country.
Also Read: Luxury Fashion Brands in India
3. Harper's Bazaar India
Harper's Bazaar is one of the oldest fashion magazines, having launched in 1867 in the U.S. The North American magazine released its first Indian issue in 2009 to unite fashion photographers, artists, designers, writers and celebrity icons and present a new outlook of the beauty and lifestyle realm.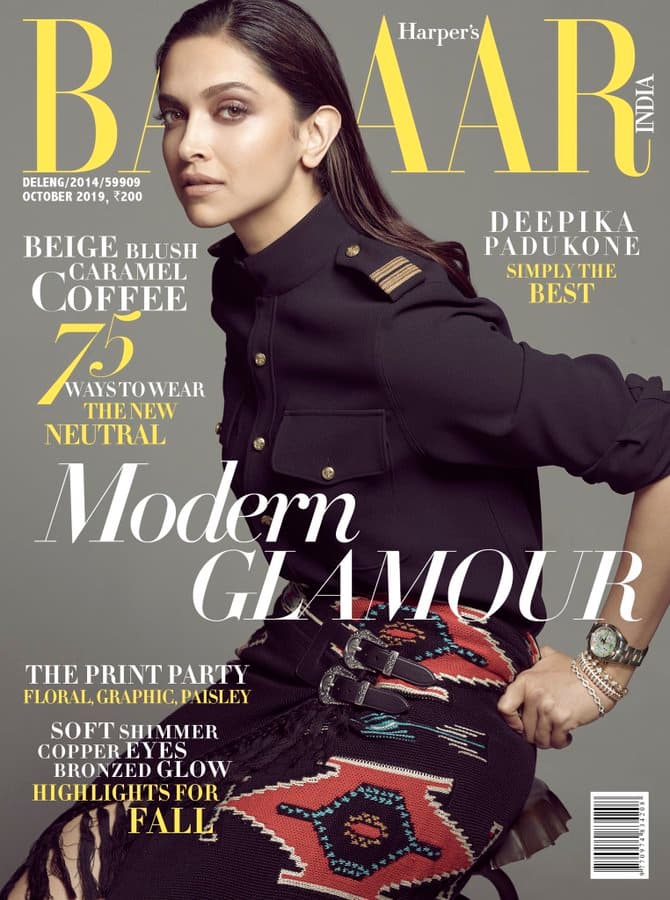 Source: Twitter
Harper's Bazaar magazine is one of the best selling fashion magazines globally. Some of the well-known women featured in the cover magazine include PV Sindhu, Priyanka Chopra, Sonam Kapoor and Kareena Kapoor.
4. Elle Magazine
Elle is a french fashion magazine that throws light on all aspects of fashion, health, beauty and travel across the globe. The magazine has more than 42 international editions, publishing in 60 countries. Back in the day, Elle Magazine used to focus on home decor. Presently, it has grown to incorporate fashion, travel, entertainment, celebrity news, lifestyle and fitness tips.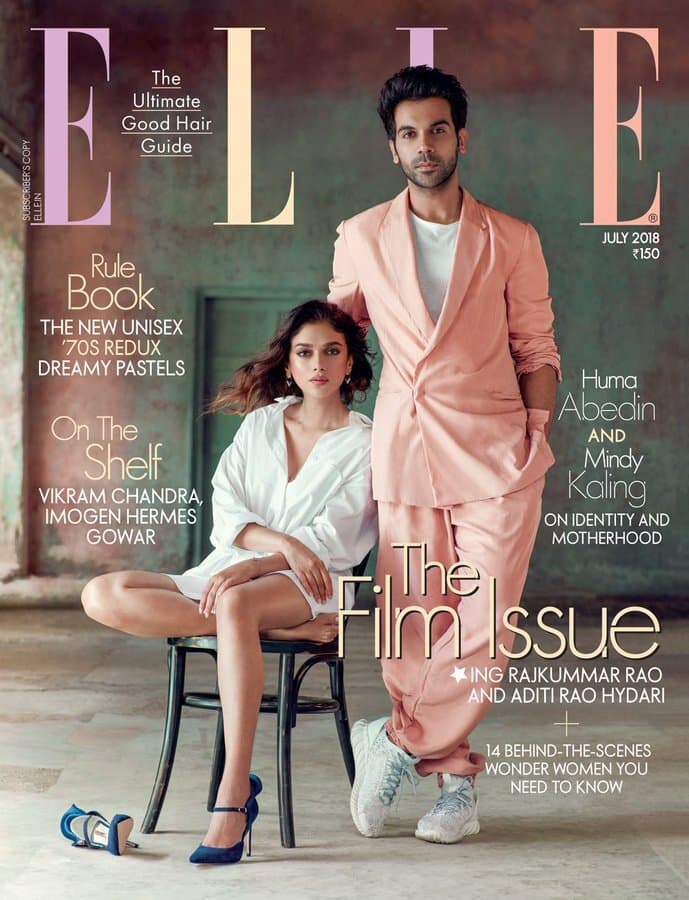 Source: Twitter
5. New Woman
New Woman is an Indian fashion and lifestyle magazine and equates well with global publications. Hema Malini, the famous Indian actress, is the magazine's editor. Pioneer Book Company handles the publishing department of the magazine. The journal covers a wide range of topics such as relationships, finance, career, cinema, books, legal matters, businesses and more. However, it majorly focuses content on women's health issues, body reshaping and fitness. It also sheds light on the needs, aspirations and goals of go-getter Indian women.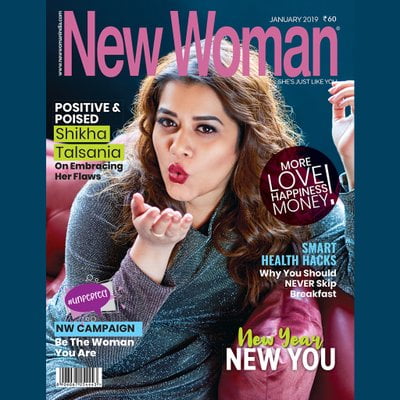 Source: Twitter
Also Read: Different Types Of Skirt You Will Love
6. Cosmopolitan India
Cosmopolitan is one of the most popular fashion magazines in India that is circulated among 110 countries. The US-based journal started as a family magazine and evolved into a solemn magazine. The Indian publication of the magazine revolves around subjects like health, horoscopes, fashion, beauty, sex, relationships, self-improvement and careers.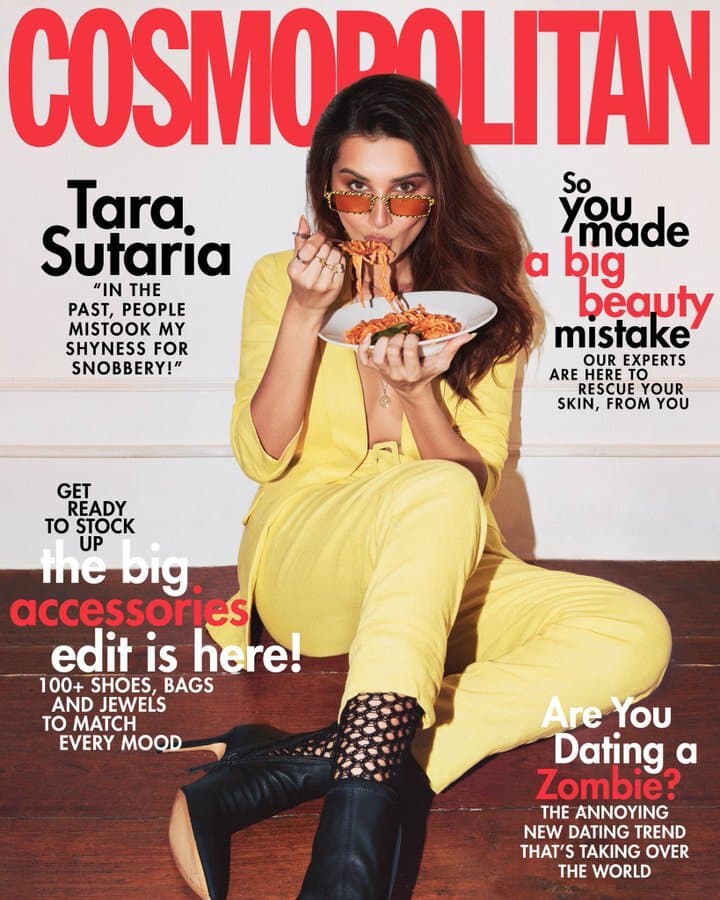 Source: Twitter
Cosmopolitan India also encourages various creators in the fashion and lifestyle industry by organising award ceremonies. In addition, it also offers excellent fashion and style guides for its readers. It is a universally popular magazine, printed in more than 35 languages and has more than 64 international editions.
Also Read – Luxury Perfume Brands
7. Femina Magazine
Do you remember the famous beauty pageant 'Femina Miss India'? Femina is one of the most popular fashion magazines in India that also organises and sponsors beauty pageants. This Indian magazine is one of the most beloved fashion journals that capture the story of Indian women.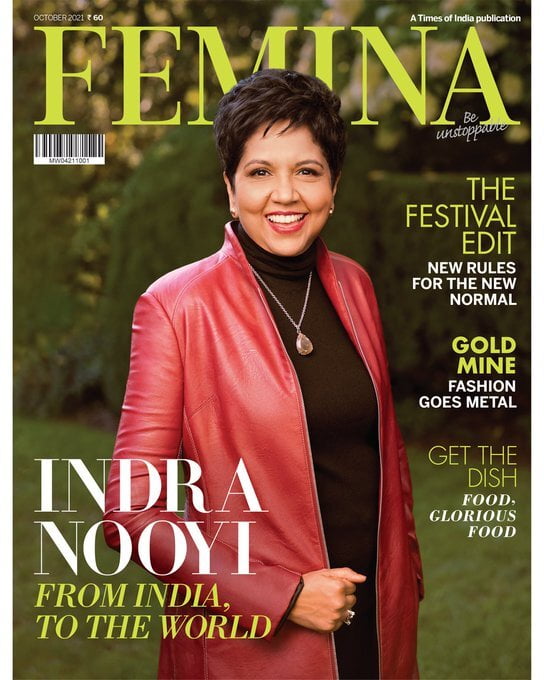 Source: Twitter
The journal primarily focuses on promoting the idea of women upliftment along with fashion. However, since 1959, it has gracefully evolved itself and broadened its spectrum of topics with health, cuisine, celebrities, wellness and inspirational stories of women achievers. The magazine publishes content in English, Hindi, Tamil and Bengali.
8. Verve
Launched in 1995, Verve is one of the leading home-grown luxury international fashion magazines of India. The journal covers various interviews, Bollywood news, latest style trends, beauty tips, food, travel, arts and culture, international fashion and more.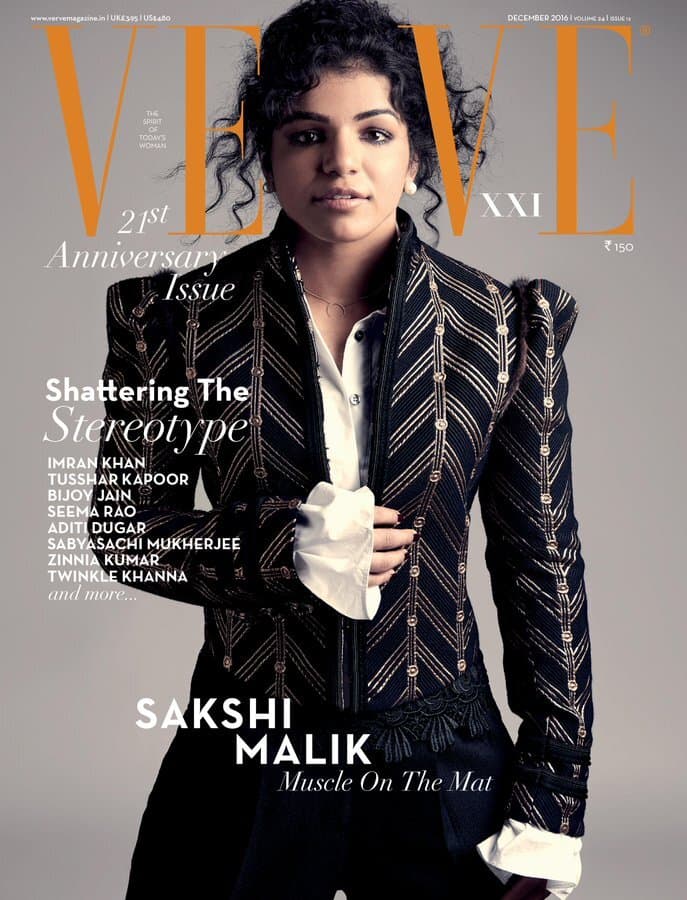 Source: Twitter
Also Read: Top Men's Fashion Brand
Verve magazine also features achievers from diverse fields, showcasing top-notch professional designers and talented Indian and international writers. It is one of the most subscribed fashion magazines in India because of its high-quality content.
Also Read: Top 5 Richest Cricketer in the World
9. Women's Era
Established in 1973, the Women's Era is one of the most prominent Indian fashion magazines for women with 24 lakh readers. The magazine covers various subjects like beauty, fashion, cooking, technology, poetry, celebrity interviews, social events, book reviews and many more.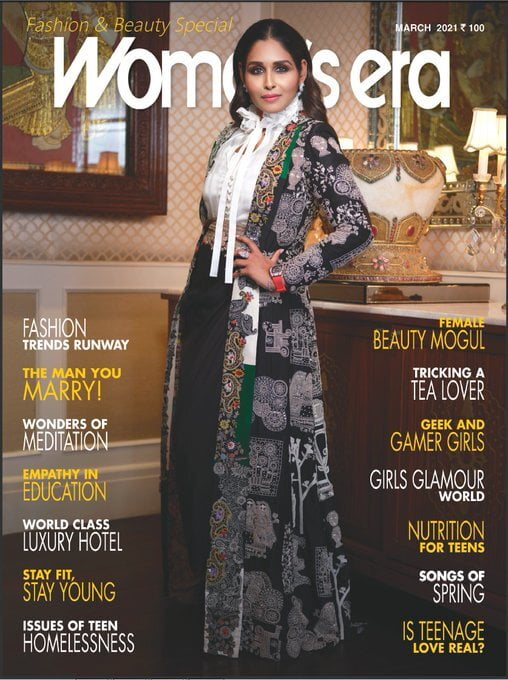 Source: Twitter
The magazine's primary purpose is to cover real people's needs related to ordinary people. It also publishes real short stories that give an insight into various Indian families and their lifestyles. It also shares tips and advice on a diverse range of topics.
10. Grazia India
Grazia India is an Italian origin fashion magazine that focuses on women's welfare. The magazine distinctively stands apart from other fashion magazines because of the unique design, editorial and edgy content. The journal comprises the latest collection of top Indian designers and decodes fashion trends, events, news, lifestyle and health.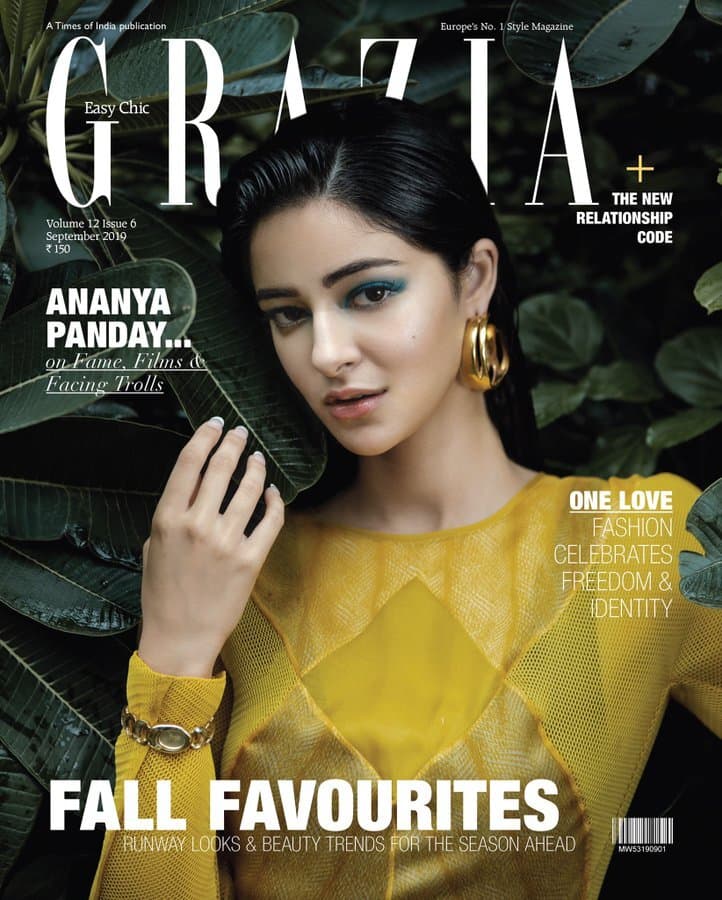 Source: Twitter
The Indian edition of the lively magazine is remarkable, creative and unique. It acts as the most competent style guide for millions of women globally and delivers the most engaging and compelling fashion content.
Also Read: Top Fashion Designers in India
11. GQ Magazine
GQ Magazine is an American origin publication and is one of the best fashion magazines in India for men. It is a trendy magazine that revolves around fashion, style, technology, politics, movies, fitness, travel, sports and books. It also talks about healthcare and real-life success stories. Bollywood celebrities like Hrithik Roshan, Shahid Kapoor, Aamir Khan, and Deepika Padukone have been featured on the magazine's cover.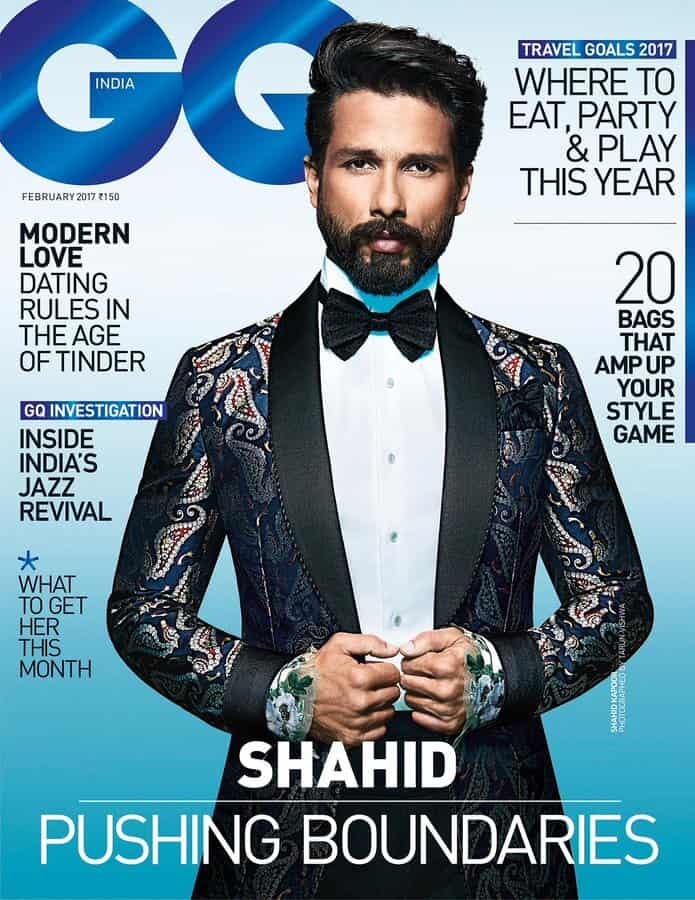 Source: Twitter
12. Man's World Magazine
Man's World magazine is the first men's luxury lifestyle magazine launched in 2000 by Anuradha Mahindra. It comes with a stack of quality content related to urban fashion, cars, sports, films, books, music, travel and lifestyle. It is one of the classiest men's magazines to have won a dedicated and growing tribe of followers.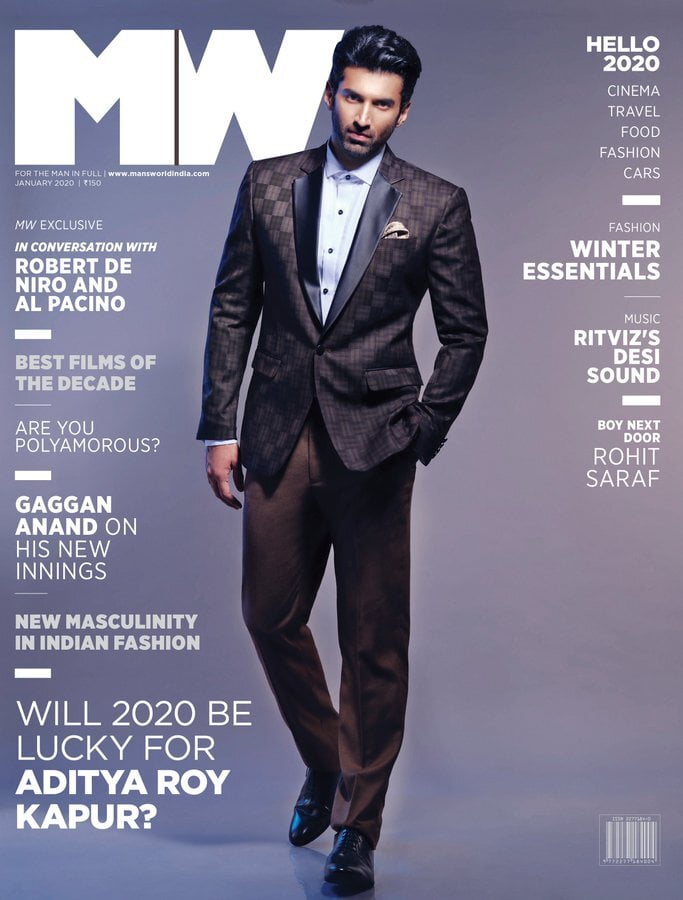 Source: Twitter
13. FHM Magazine
'For Him' is a UK-based multinational fashion and lifestyle magazine that publishes fashion content for men. Recently, FHM India moved its focus from random to concept based celebrity shoots. In addition, the magazine covers various topics like styling guides, life hacks, dating tips, viral news, entertainment and news for men.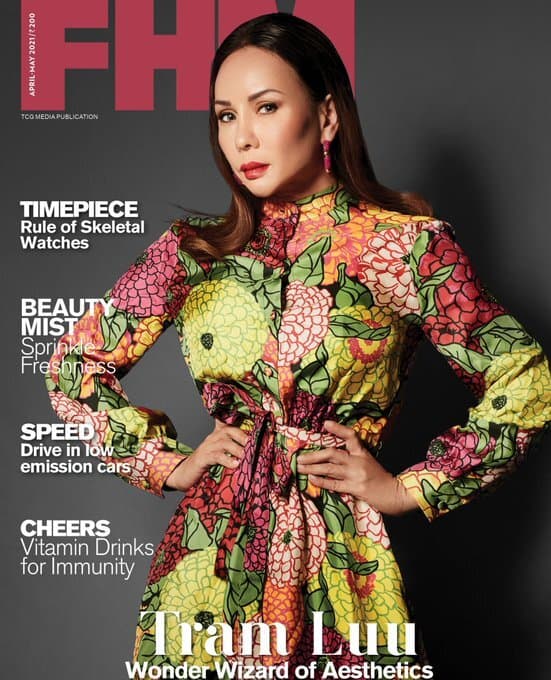 Source: Twitter
Also Read: Top 10 Richest Cricketers In The World
14. Maxim Magazine
Maxim is a successful international fashion magazine in India, based in New York. It started delivering fashion and lifestyle content through its magazine in India after 2006. The cover of the magazine mostly features female actresses, singers, models and fitness professionals. It covers a multitude of topics extending from fashion to health.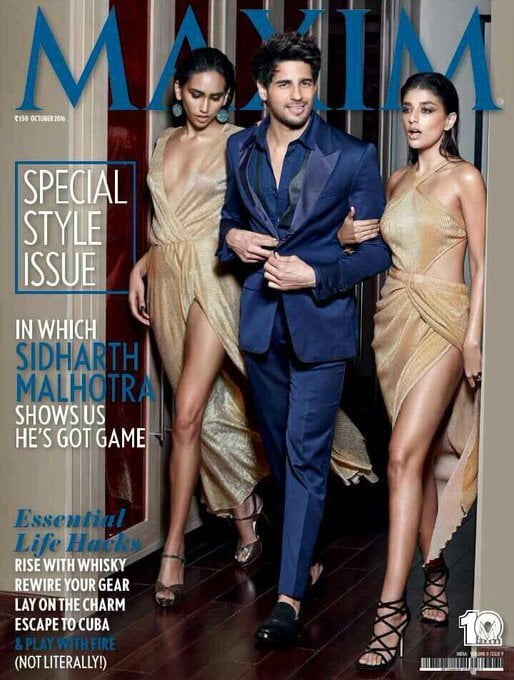 Source: Twitter
15. Marie Claire Magazines
Marie Claire is a French-British international magazine that supports women empowerment and promotes women power. It is an insightful magazine featuring beauty, fashion, hairstyles, health, travel, horoscopes, women's concerns and careers. It reaches over 16 million readers per month and has a vast extent of social media followers of about 6 million.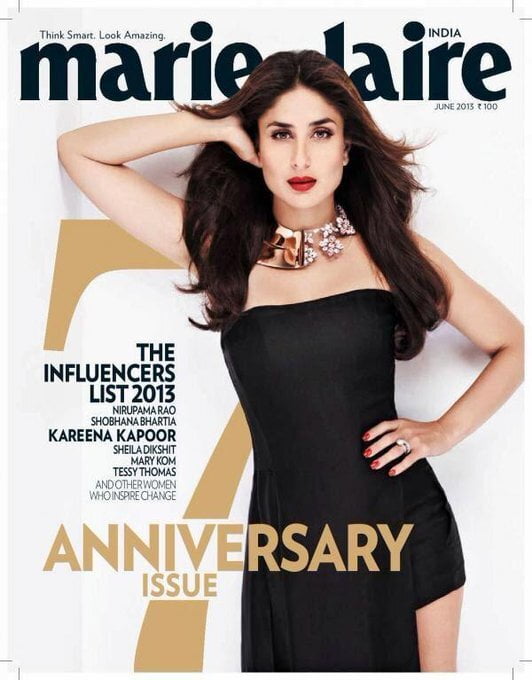 Source: Twitter
If you enjoy flipping through the pages of a photogenic journal with premium fashion content, you will enjoy reading these top fashion magazines in India for men and women.
16. The Man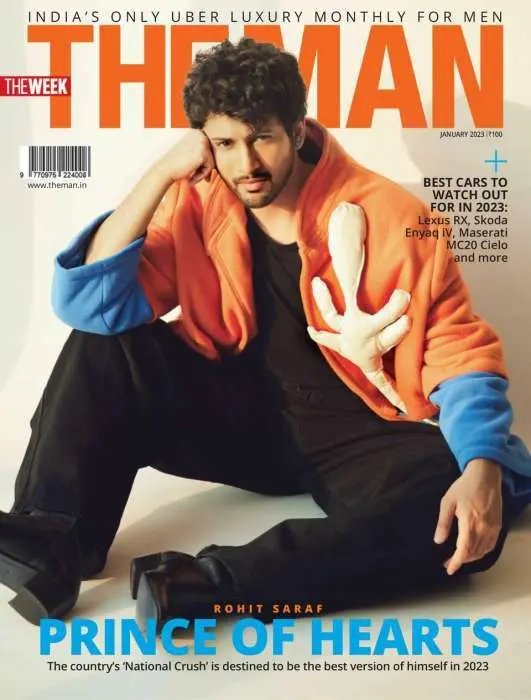 It has been a trendsetter in India's luxury magazine scene, specifically curated for the contemporary, urban Indian male. The brand has successfully redefined sophistication and style for over a decade, emerging as a leading voice in men's lifestyle. The magazine goes beyond mere fashion magazines in India and grooming; it is a comprehensive exploration of the diverse aspects of a man's life. It keeps its loyal readers at the forefront of men's fashion and grooming trends. However, the scope of The Man is much broader, delving into personal relationships, the latest tech, and more.
With insightful advice and captivating narratives, it is one of the best fashion magazines in India and is ideal for fitness enthusiasts, globetrotters, and adventure seekers. It has superior writing, visually appealing photography, and a refined design, making it a perfect companion for men who aspire to live gracefully.
17. Shoes and accessories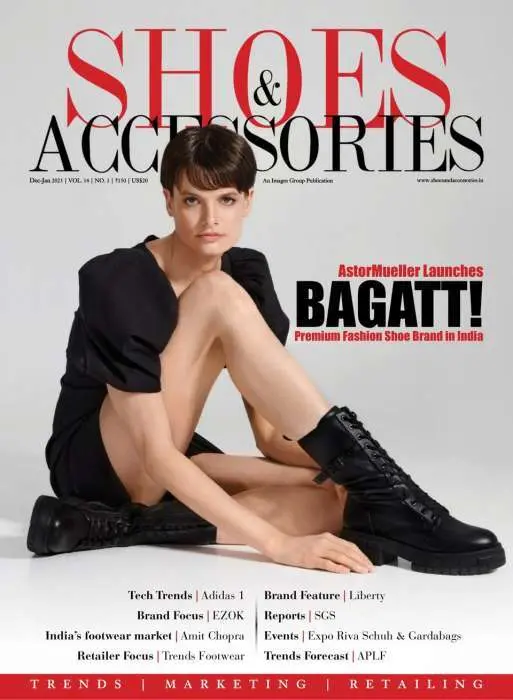 This is one of the top fashion magazines in India. As a leading voice in the footwear and accessories landscape, it stands out for its deep understanding and coverage of the sector. More than just a mere magazine, it serves as an insightful guide offering a glimpse into the most recent trends, innovative designs, and groundbreaking developments in the industry. It serves many readers, ranging from designers and manufacturers to retailers and style-conscious consumers.
The discussions in every issue take you on a journey through the energetic realm of shoes and accessories. It spotlights the fine details of design, the artistry of production, and more. As a repository of knowledge, the magazine stands out as a key resource for keeping abreast of the newest trends in the dynamic market. It is an indispensable guide for professionals and style enthusiasts alike, offering a window into the modern world of fashion and accessories.
18. The Voice of Fashion Magazine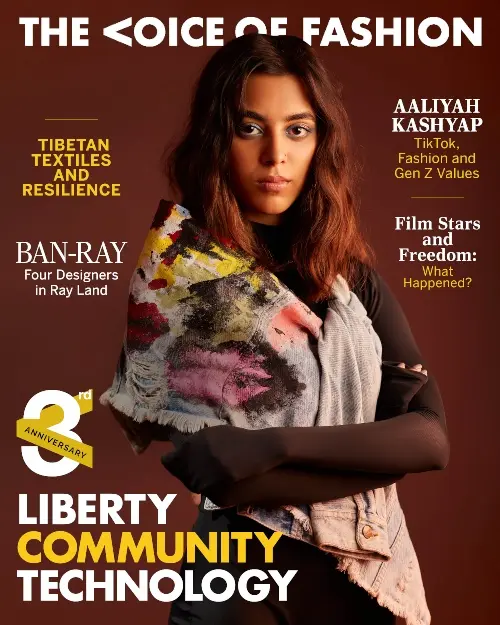 Launched in 2016 by the Fashion Design Council of India, this is not just a magazine but a vibrant conversation starter in the Indian glam scene. It brings to its readers a rich blend of the latest trends, events, and news, capturing the essence of the latest groundbreaking fashion magazines in India. This publication stands out for its unique approach to journalism, offering a distinct perspective on the Indian industry. Packed with intriguing articles, detailed interviews, and wise insights from leading experts and famous designers, our magazine is a treasure trove for readers.
This publication is a bible for enthusiasts, as it keeps you aligned with the rapidly shifting trends. It welcomes you to immerse yourself in the diversity and vitality of Indian fashion, ensuring it is a valuable addition to your reading list.
19. The Peacock Magazine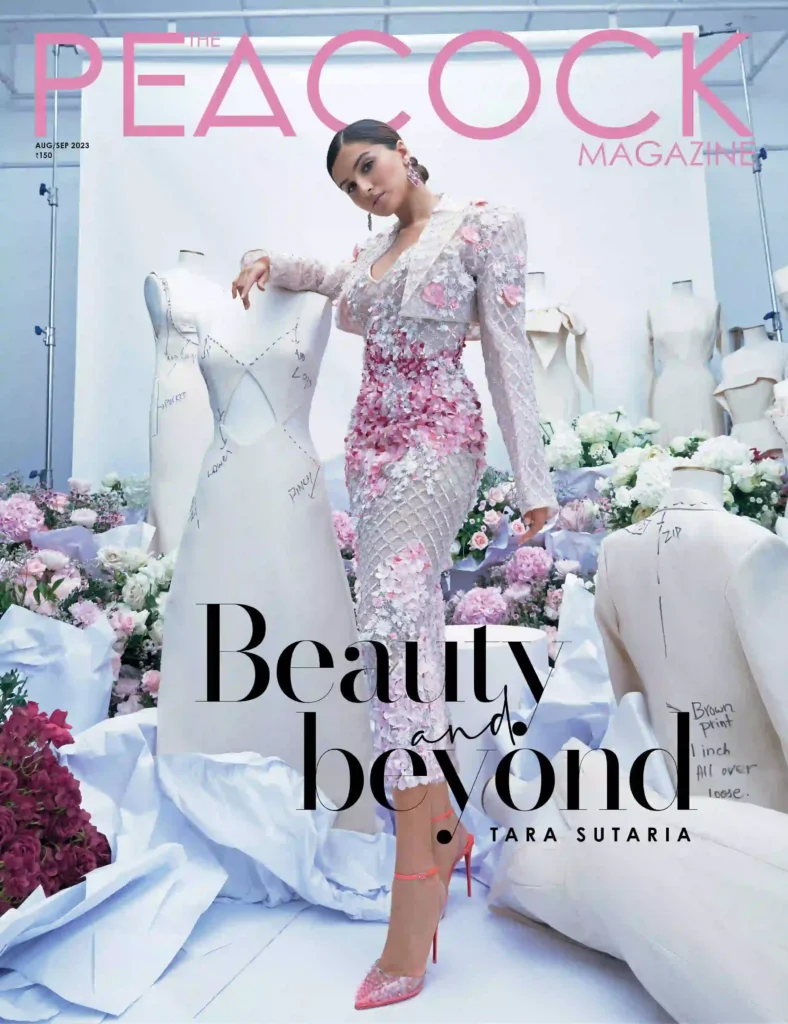 This was founded in 2019 and has emerged as a beacon in the world of luxury fashion magazines in India. It is not just a guide; it is a visual and literary celebration of beauty and culture. The Peacock has been dedicated to offering its readers a unique lens through which they can view the opulnent and vibrant world of luxury fashion and lifestyle in India.
The Peacock Magazine is renowned for its stunning visuals that catch the eye and detailed articles that stimulate the mind, making it one of the most favoured fashion magazines in India. This is a trusted resource for fashion-forward individuals who seek inspiration in the luxurious and the beautiful. With each edition, it invites readers into a world where style is not just worn but experienced and celebrated.
20. DFU Publications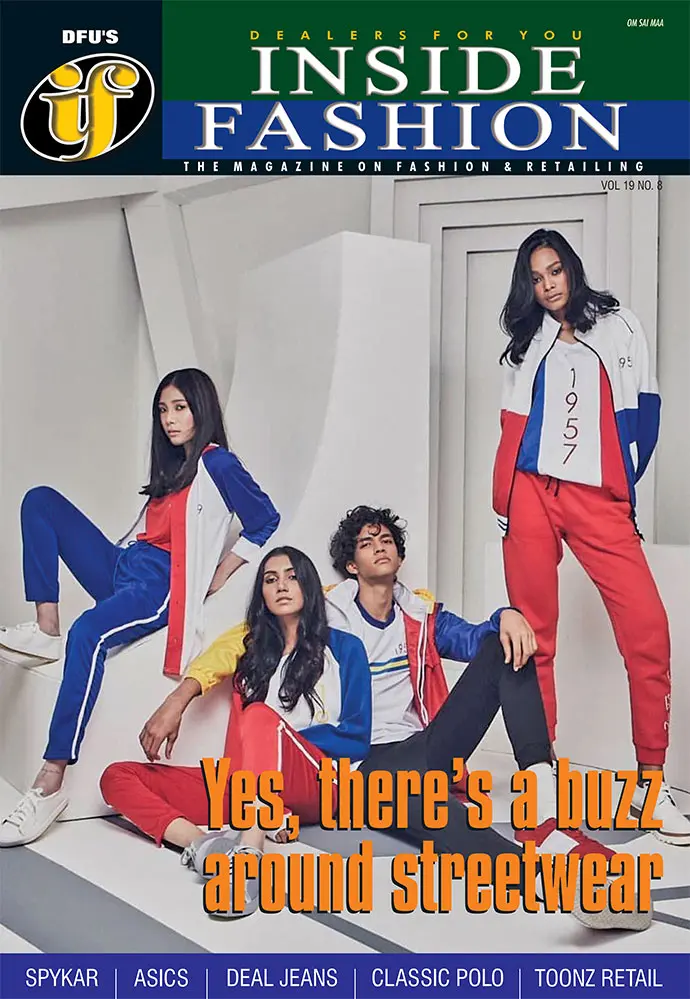 For over 30 years, DFU Publications has been at the forefront of India's B2B media, specialising in the fashion and retail sectors. This platform is a testimony to in-depth knowledge and expertise in the realms of fashion magazines in India, apparel, and textiles. It is not just a publication; DFU Publications is a comprehensive source of wisdom for industry insiders.
Through its diverse channels, including print publications, web portals, webinars, and consulting services, it provides a wealth of research and analysis. You can easily achieve updates on trends and developments. This makes DFU Publications an invaluable ally for professionals navigating in the dynamic world of fashion and retail. Therefore, it is more than just a piece of information. If you desire to stay ahead in the realm of these vibrant industries, this guide is your partner!
21. Fashiongaze Magazine » Fashion
Fashiongaze Magazine has made a name for itself as one of the most distinguished fashion magazines in India, celebrated for its vibrant coverage of the latest trends, news, and events. Fashiongaze is one of the most insightful fashion magazines in India, as it provides a diverse perspective on fashion, arts, lifestyle, food, and entertainment. It serves as a gateway to the vibrant and dynamic world of modern style, encapsulating what is trendy and exhilarating.
The magazine's mission extends beyond mere reporting; it is about giving a platform to both established and emerging companies and artists, helping to elevate their brand value. Through its beautifully crafted print editions and digital presence, Fashiongaze Magazine creates opportunities for creative talents to shine, connecting them with a broader audience. It is not just a publication but a catalyst in the fashion world, inspiring and showcasing the best in the industry.
22. Fashion Herald Magazine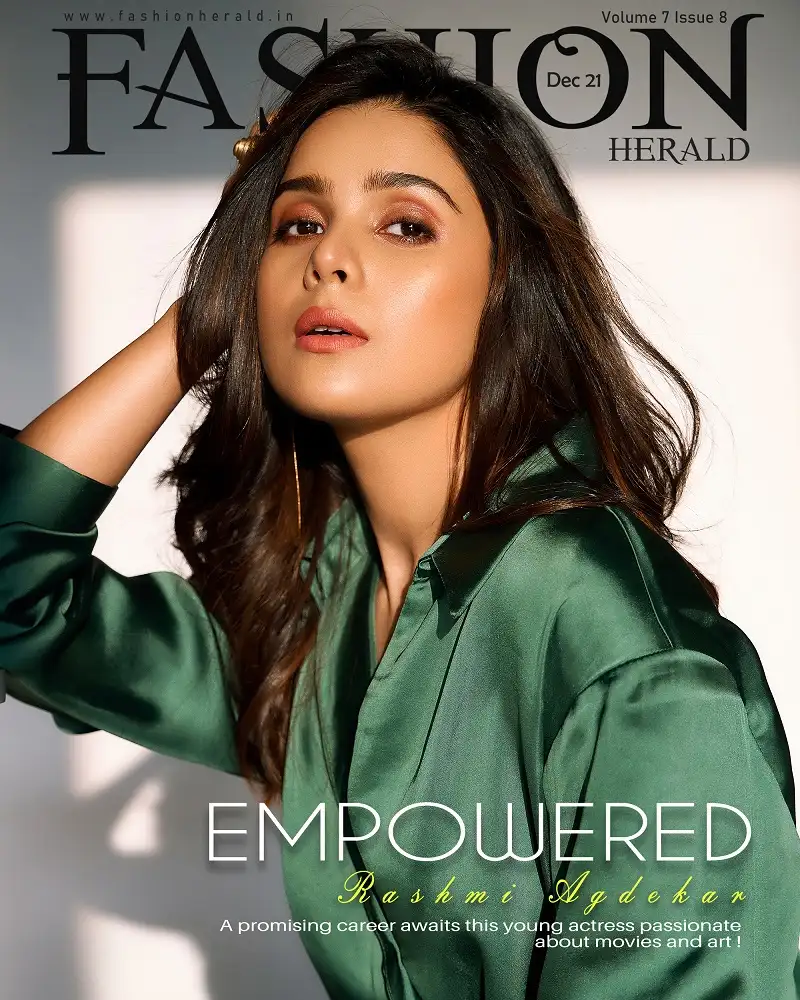 Based in Lucknow, Fashion Herald Magazine is a notable force in the style scene. It offers more than sartorial insights; it is a voyage through the evolving landscapes of arts, lifestyle, food, and entertainment. Fashion Herald offers a unique blend of content that captures the latest trends and cultural shifts, presenting them with a fresh perspective. Its beautifully crafted print editions and digital platforms serve as a stage for companies and artists, showcasing their work and amplifying their brand image.
Far from being just a regular magazine, it opens up a world rich in diversity and dynamism within fashion, culture, and lifestyle. The guide has its finger on the pulse of current style trends, serving as a lighthouse for those searching for creativity in fashion.
23. currentMood Magazine » Fashion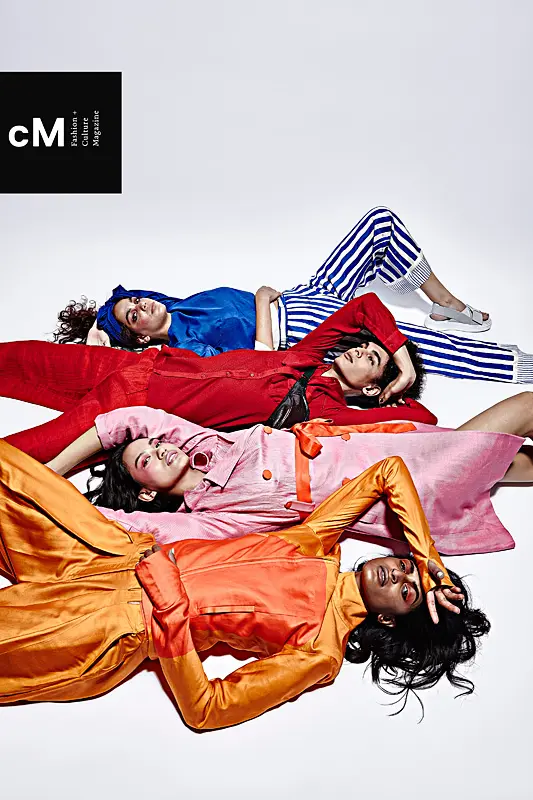 currentMood Magazine, brings a vibrant and fresh perspective to the world of fashion and culture. This isn't just another magazine; it celebrates social consciousness expressed through innovative and captivating visual storytelling. currentMood spans a variety of creative domains – from fashion to art, film, music, travel, and photography. It's a platform that shines a spotlight on gifted artists across these diverse fields, showcasing their talents and visions.
The magazine also captures the essence of contemporary Indian fashion and culture with a novel and lively approach. Every edition is a testament to the dynamic and evolving cultural landscape, offering readers not just trends and stories but a deeper, more insightful look into the artistic heartbeat of India. currentMood Magazine is where creativity meets social awareness, making it a go-to source for those who appreciate a modern, thoughtful take on fashion and cultural expression.
24. RITZ Magazine » Fashion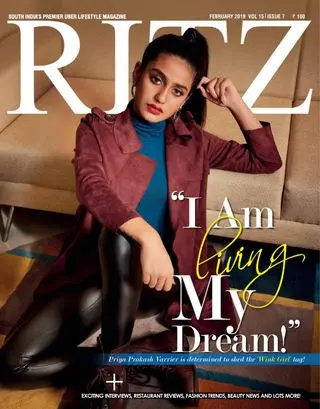 RITZ Magazine stands as a beacon in South India's lifestyle publishing, celebrated for being the most widely read magazine in its category. At the heart of its content lies a deep exploration of fashion, beauty, and entertainment. RITZ does not just report on the Indian fashion scene; it delves into it, showcasing the latest trends, news, and exclusive interviews with key figures.
These kinds of fashion magazines in India are renowned for their rich, high-quality content complemented by striking visuals, making them a favourite among fashion lovers in the region. Each edition of RITZ is a journey through the vibrant and diverse world of fashion and lifestyle, offering readers a mix of insightful articles and inspiring imagery. It has grown to be more than a magazine; it is a vital resource for anyone passionate about keeping up with the dynamic world of style and entertainment in South India.
25. Design India Magazine » Fashion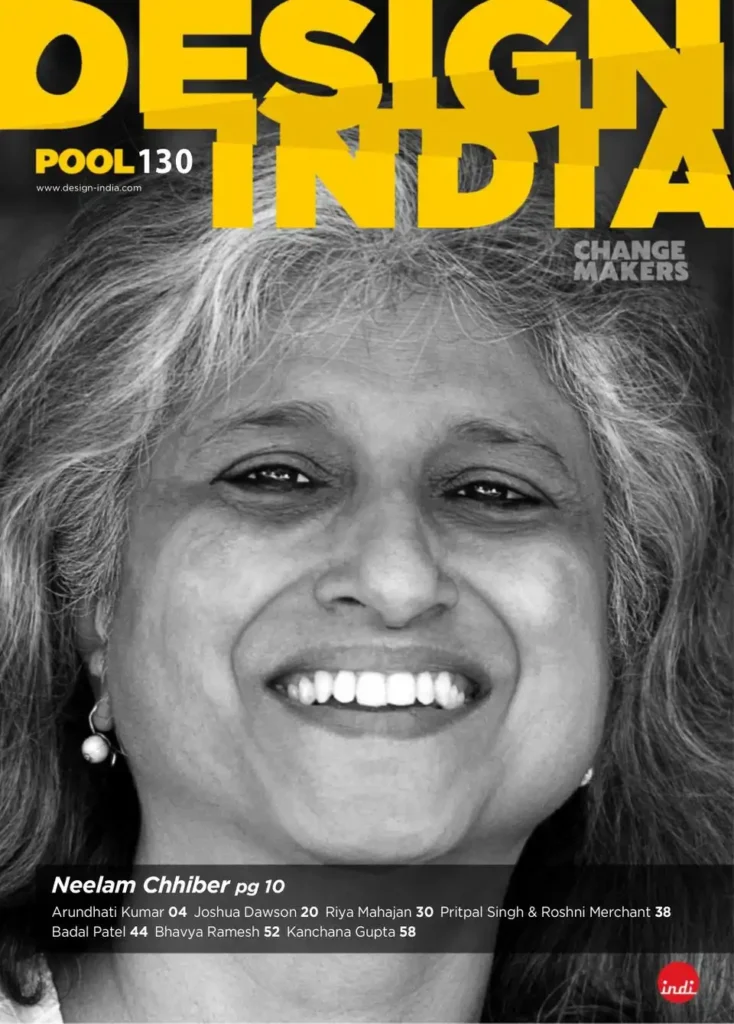 Design India Magazine emerges as a distinctive international publication from India, standing out in the realm of design. It is a curated platform that breathes life into creative inspiration from across India and the globe. This magazine is a dynamic salute to young, rising designers, keen writers, and enthusiastic design connoisseurs globally. Focused on diverse domains, including fashion, art, film, music, travel, and photography, it represents India's design community's rich mosaic of innovation and artistic flair.
Each issue is a mosaic of fresh ideas and perspectives, showcasing the boundless talent and visionary work that define the contemporary design landscape. It is a source of inspiration and a beacon of artistic expression, capturing the essence of what makes the Indian design scene so dynamic.
26. Kalki Fashion Magazine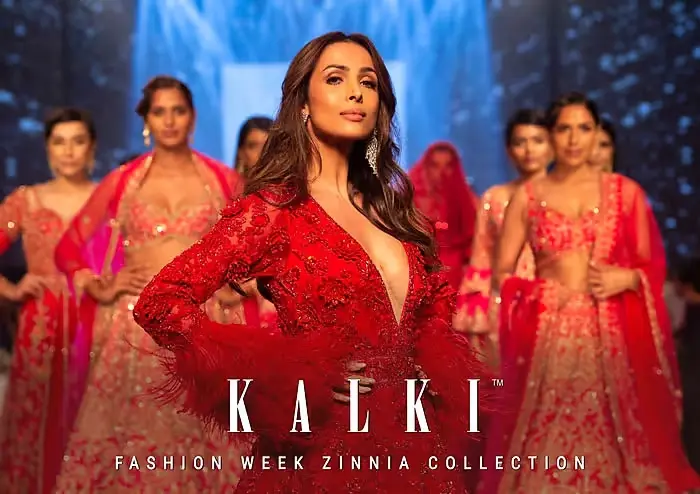 Kalki Fashion Magazine is your go-to guide in the dazzling world of contemporary ethnic Indian fashion and its fusion with modern styles. This magazine is not just about showcasing clothes; it is about bringing the essence of premium, wearable fashion right to your fingertips. Kalki stands out for its ability to capture the latest trends and designs as they evolve throughout the fashion calendar.
It is a treasure trove for anyone seeking inspiration, whether you are drawn to classic Indian attire or gravitate towards innovative fusion pieces. Kalki Fashion Magazine is a collection of images and articles and also a style advisor offering practical tips and creative ideas to elevate your wardrobe. It is where tradition meets contemporary flair, making it a perfect companion for fashion enthusiasts looking to blend cultural richness with modern chic in their personal style.
FAQs:
1. Which is the first fashion magazine in India? 
As India's probable first fashion magazine, Femina was introduced in 1959. It is a women-centric English magazine offering extensive coverage on topics ranging from fashion and beauty to lifestyle, food, and relationships. Femina has evolved into one of the most respected and frequently consulted fashion magazines in India over the years.
2. What is the most sold fashion magazine? 
Vogue stands out as the best-selling fashion magazines in India. Its Indian counterpart, Vogue India, offers insights into current fashion trends, beauty tips, exclusive celebrity interviews, and diverse lifestyle content. Renowned for its high-quality imagery and detailed writing, Vogue India has garnered a loyal following and is highly esteemed in the fashion sector.
3. What is the number 1 magazine in India? 
There are many fashion magazines in India but the best one varies depending on the category. In the fashion and lifestyle category, top magazines include Vogue India, Elle India, and Harper's Bazaar India. These are known for their high-quality content, stunning visuals, and comprehensive coverage of fashion, beauty, and lifestyle trends.
4. What type of content can I expect in Indian fashion magazines? 
Indian fashion magazines cover a wide range of topics, including the latest fashion trends, celebrity style, beauty tips, lifestyle advice, and industry news. They often feature interviews with designers, fashion shoots, and articles on topics such as health, relationships, travel, and culture. Fashion magazines in India aim to inspire and inform readers about the world of fashion and style.
Popular Searches
Fashion Trends | Womens Fashion in Monsoon Season | Fashionable Watches for Men | Priyanka Chopra Style | Ranveer Singh Fashion | Track Pants Styles | Types of Backpacks | Types of Necklace | How to Choose Right Sunglasses | Sugar Makeup Kit | Types of Silk Sarees | How to Style Maxi Dresses | How to Buy Jewellery | How to Style Skirt | Mens Suit Ideas