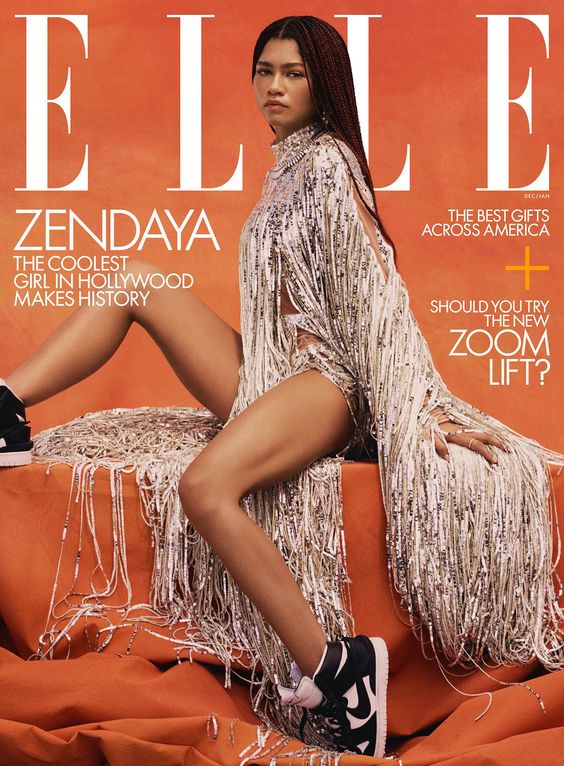 Fashion magazines in India have been one of the most traditional forms of learning about the latest style trends. Before Pinterest and Instagram, fashion magazines were the only avenue to check out popular celebrity looks, trends, makeup, hairstyles, fitness mantras, outfit inspirations, travel guides and more.
If you love to stay updated about the latest style trends, you should keep an eye on our picks of the top 15 Fashion Magazines in India.
Top 15 Fashion Magazines in India
1. Vogue Magazine
Vogue is one of the top fashion magazines in India. This North American magazine was first introduced in India in 2007 and has become one of the most trusted sources for fashion news. The magazine is kindled with fashion trends, wedding outfits, beauty tips, wardrobe must-haves, styling guides, horoscopes and lifestyle updates. In addition, vogue magazine covers showcase celebrities draped in the newest designer collections by both new and well-established designers.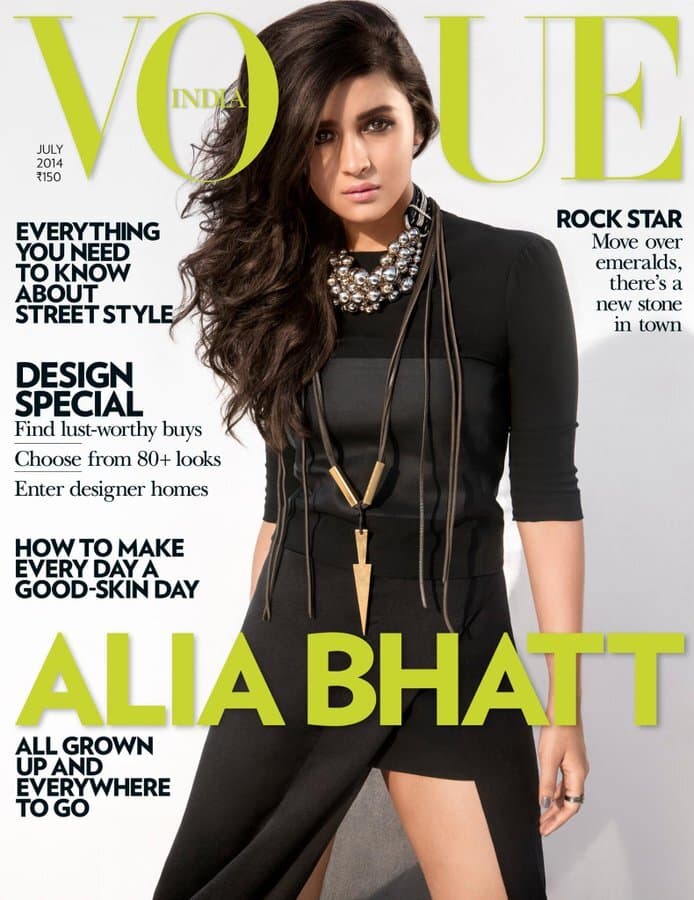 Source: Twitter
2. Savvy
Savvy is a globally recognised fashion magazine that highlights the subject of women's well-being. It is a notable women-centric magazine providing articles on genres like lifestyle, health, food, beauty and travel with a hint of Bollywood flavour. This magazine is quite distinct from other fashion magazines in India as it talks and shares articles regarding Real Woman, Real Stories.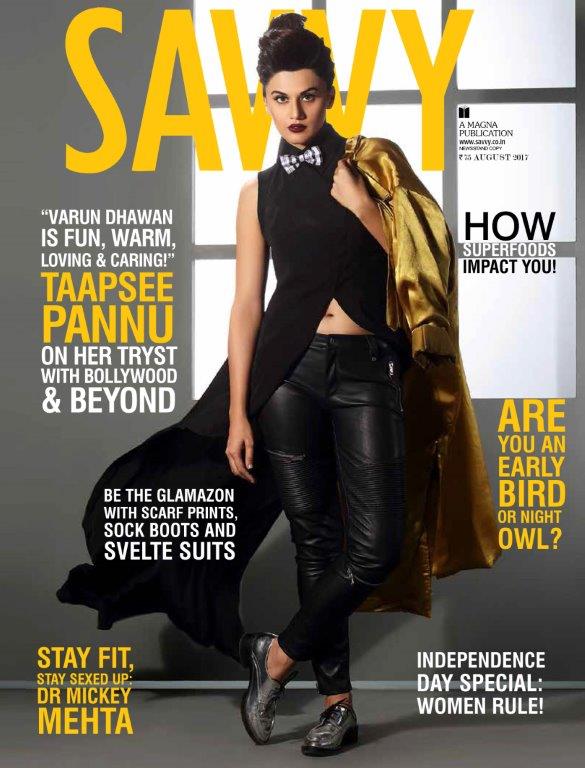 Source: Twitter
One of Savvy's viral and exclusive cover stories was "I Believe". It was a segment where the magazine introduced the journey of progressive women achievers from different fields across the country.
3. Harper's Bazaar India
Harper's Bazaar is one of the oldest fashion magazines, having launched in 1867 in the U.S. The North American magazine released its first Indian issue in 2009 to unite fashion photographers, artists, designers, writers and celebrity icons and present a new outlook of the beauty and lifestyle realm.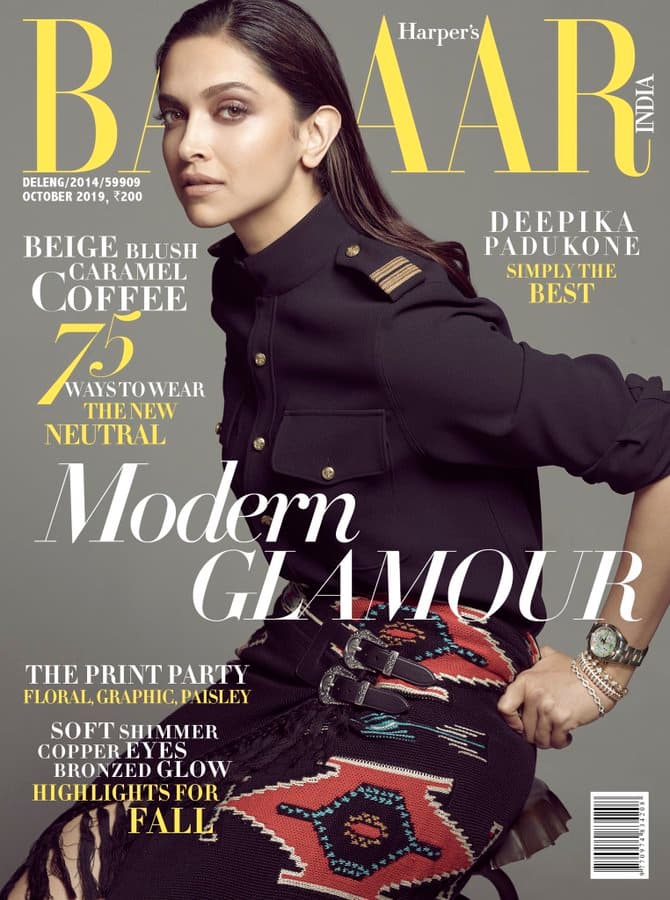 Source: Twitter
Harper's Bazaar magazine is one of the best selling fashion magazines globally. Some of the well-known women featured in the cover magazine include PV Sindhu, Priyanka Chopra, Sonam Kapoor and Kareena Kapoor.
4. Elle Magazine
Elle is a french fashion magazine that throws light on all aspects of fashion, health, beauty and travel across the globe. The magazine has more than 42 international editions, publishing in 60 countries. Back in the day, Elle Magazine used to focus on home decor. Presently, it has grown to incorporate fashion, travel, entertainment, celebrity news, lifestyle and fitness tips.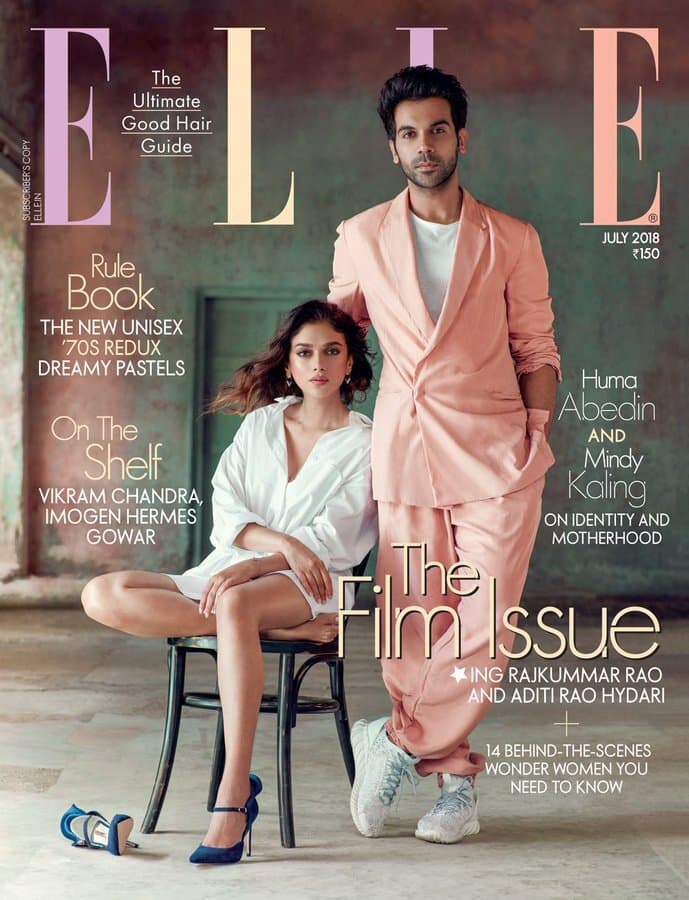 Source: Twitter
5. New Woman
New Woman is an Indian fashion and lifestyle magazine and equates well with global publications. Hema Malini, the famous Indian actress, is the magazine's editor. Pioneer Book Company handles the publishing department of the magazine. The journal covers a wide range of topics such as relationships, finance, career, cinema, books, legal matters, businesses and more. However, it majorly focuses content on women's health issues, body reshaping and fitness. It also sheds light on the needs, aspirations and goals of go-getter Indian women.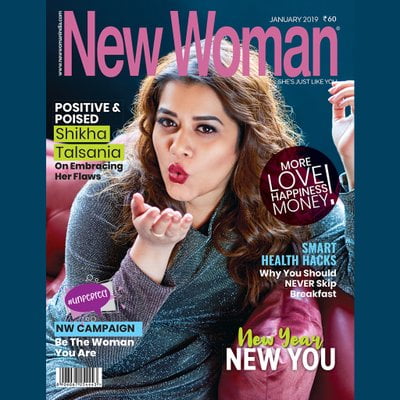 Source: Twitter
6. Cosmopolitan India
Cosmopolitan is one of the most popular fashion magazines in India that is circulated among 110 countries. The US-based journal started as a family magazine and evolved into a solemn magazine. The Indian publication of the magazine revolves around subjects like health, horoscopes, fashion, beauty, sex, relationships, self-improvement and careers.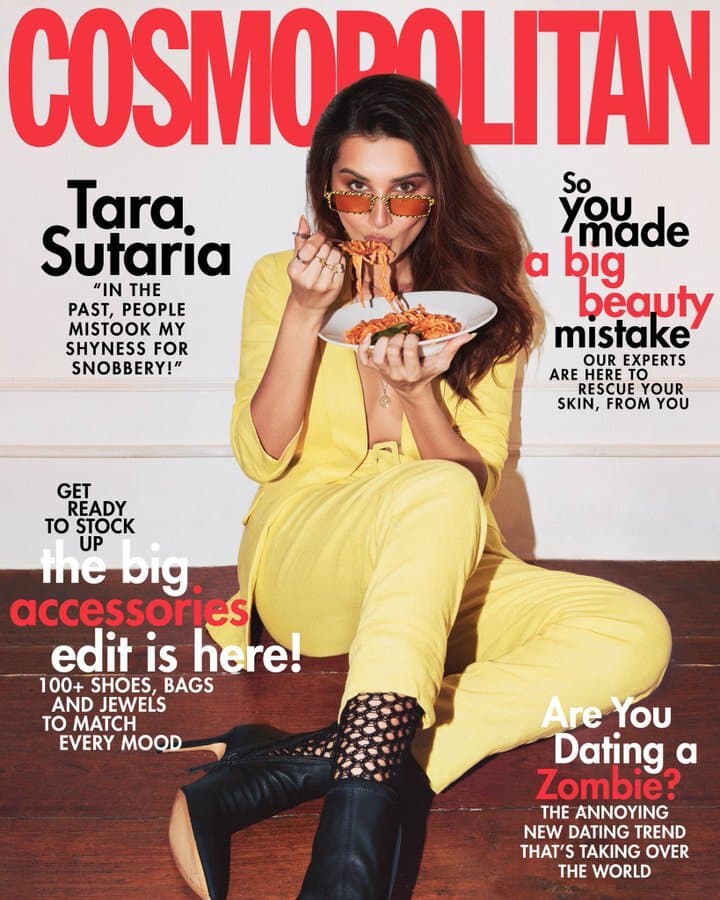 Source: Twitter
Cosmopolitan India also encourages various creators in the fashion and lifestyle industry by organising award ceremonies. In addition, it also offers excellent fashion and style guides for its readers. It is a universally popular magazine, printed in more than 35 languages and has more than 64 international editions.
7. Femina Magazine
Do you remember the famous beauty pageant 'Femina Miss India'? Femina is one of the most popular fashion magazines in India that also organises and sponsors beauty pageants. This Indian magazine is one of the most beloved fashion journals that capture the story of Indian women.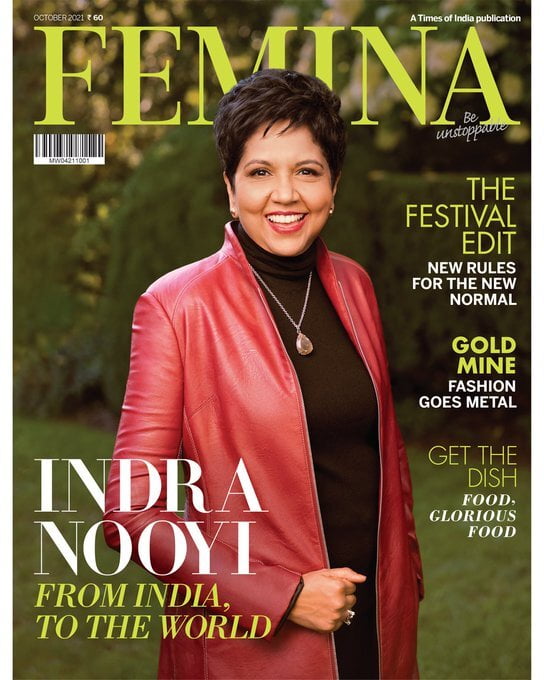 Source: Twitter
The journal primarily focuses on promoting the idea of women upliftment along with fashion. However, since 1959, it has gracefully evolved itself and broadened its spectrum of topics with health, cuisine, celebrities, wellness and inspirational stories of women achievers. The magazine publishes content in English, Hindi, Tamil and Bengali.
8. Verve
Launched in 1995, Verve is one of the leading home-grown luxury international fashion magazines of India. The journal covers various interviews, Bollywood news, latest style trends, beauty tips, food, travel, arts and culture, international fashion and more.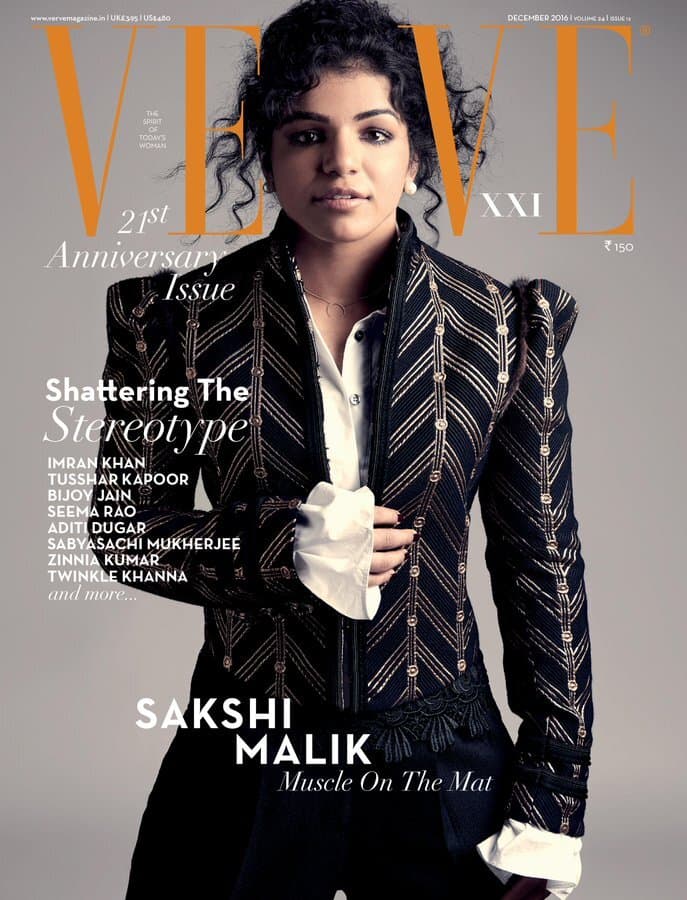 Source: Twitter
Verve magazine also features achievers from diverse fields, showcasing top-notch professional designers and talented Indian and international writers. It is one of the most subscribed fashion magazines in India because of its high-quality content.
9. Women's Era
Established in 1973, the Women's Era is one of the most prominent Indian fashion magazines for women with 24 lakh readers. The magazine covers various subjects like beauty, fashion, cooking, technology, poetry, celebrity interviews, social events, book reviews and many more.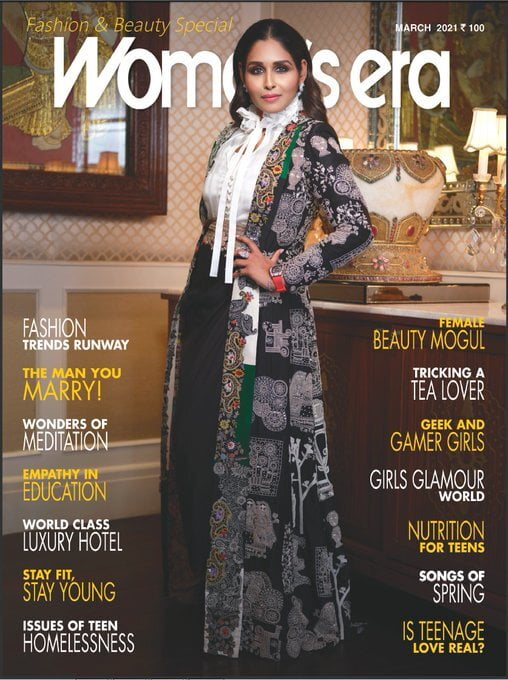 Source: Twitter
The magazine's primary purpose is to cover real people's needs related to ordinary people. It also publishes real short stories that give an insight into various Indian families and their lifestyles. It also shares tips and advice on a diverse range of topics.
10. Grazia India
Grazia India is an Italian origin fashion magazine that focuses on women's welfare. The magazine distinctively stands apart from other fashion magazines because of the unique design, editorial and edgy content. The journal comprises the latest collection of top Indian designers and decodes fashion trends, events, news, lifestyle and health.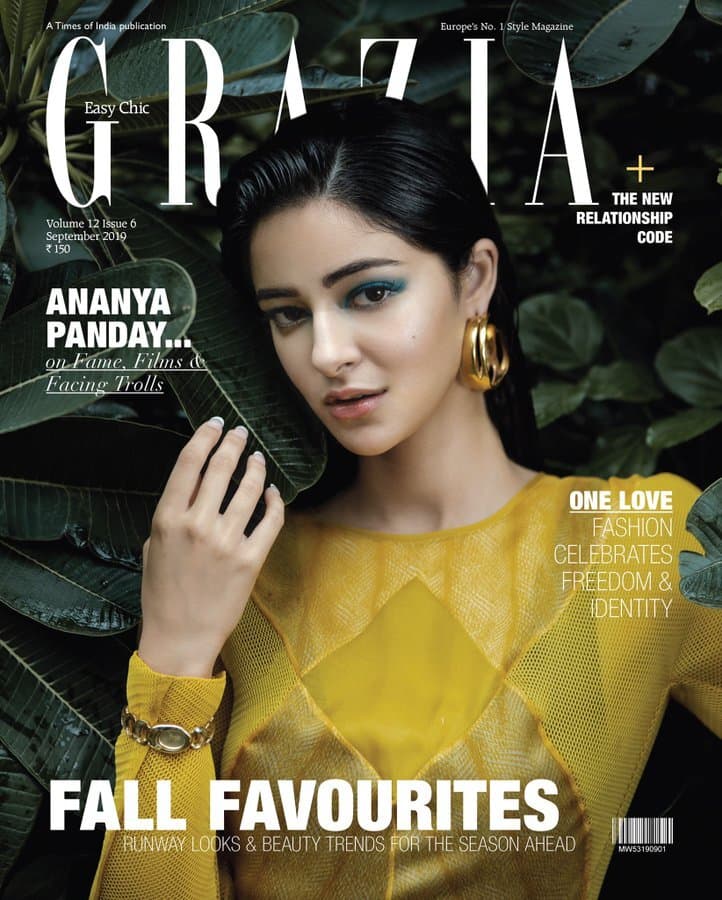 Source: Twitter
The Indian edition of the lively magazine is remarkable, creative and unique. It acts as the most competent style guide for millions of women globally and delivers the most engaging and compelling fashion content.
11. GQ Magazine
GQ Magazine is an American origin publication and is one of the best fashion magazines in India for men. It is a trendy magazine that revolves around fashion, style, technology, politics, movies, fitness, travel, sports and books. It also talks about healthcare and real-life success stories. Bollywood celebrities like Hrithik Roshan, Shahid Kapoor, Aamir Khan, and Deepika Padukone have been featured on the magazine's cover.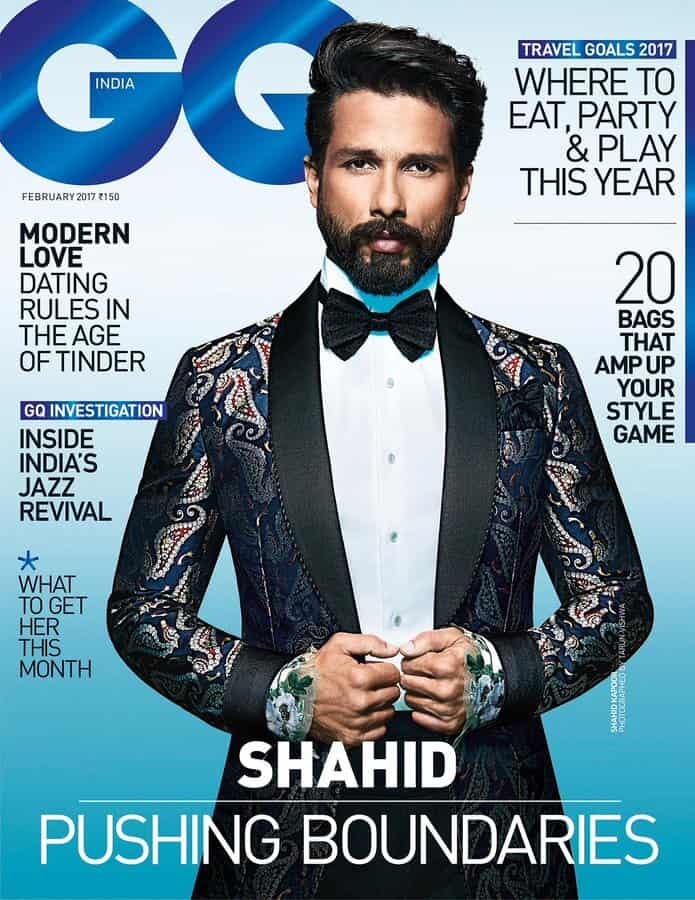 Source: Twitter
12. Man's World Magazine
Man's World magazine is the first men's luxury lifestyle magazine launched in 2000 by Anuradha Mahindra. It comes with a stack of quality content related to urban fashion, cars, sports, films, books, music, travel and lifestyle. It is one of the classiest men's magazines to have won a dedicated and growing tribe of followers.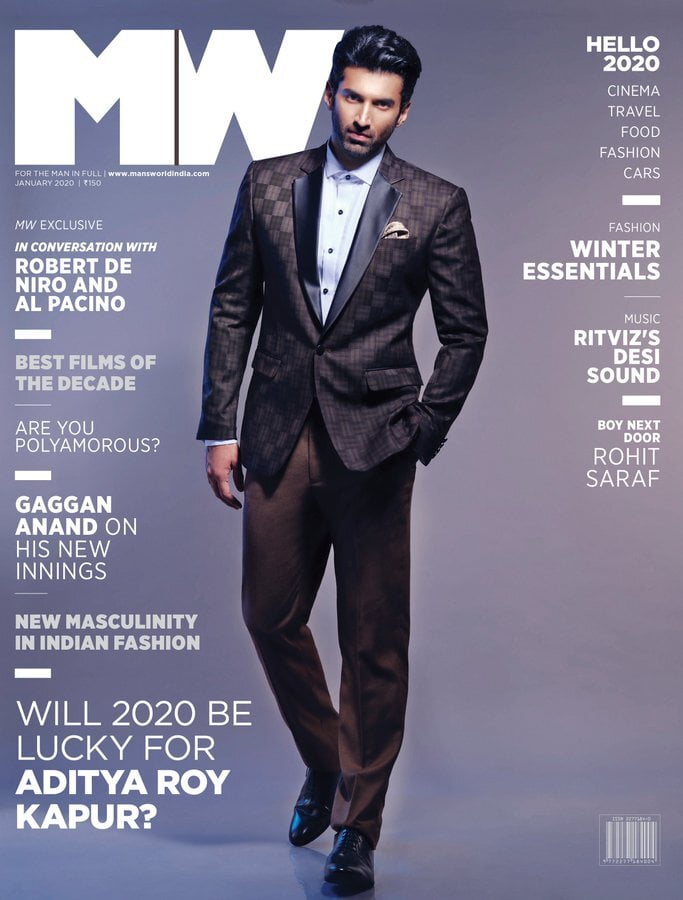 Source: Twitter
13. FHM Magazine
'For Him' is a UK-based multinational fashion and lifestyle magazine that publishes fashion content for men. Recently, FHM India moved its focus from random to concept based celebrity shoots. In addition, the magazine covers various topics like styling guides, life hacks, dating tips, viral news, entertainment and news for men.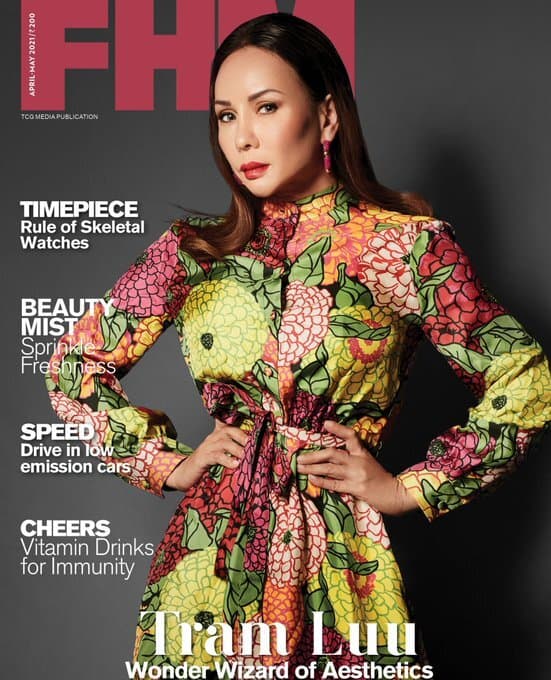 Source: Twitter
14. Maxim Magazine
Maxim is a successful international fashion magazine in India, based in New York. It started delivering fashion and lifestyle content through its magazine in India after 2006. The cover of the magazine mostly features female actresses, singers, models and fitness professionals. It covers a multitude of topics extending from fashion to health.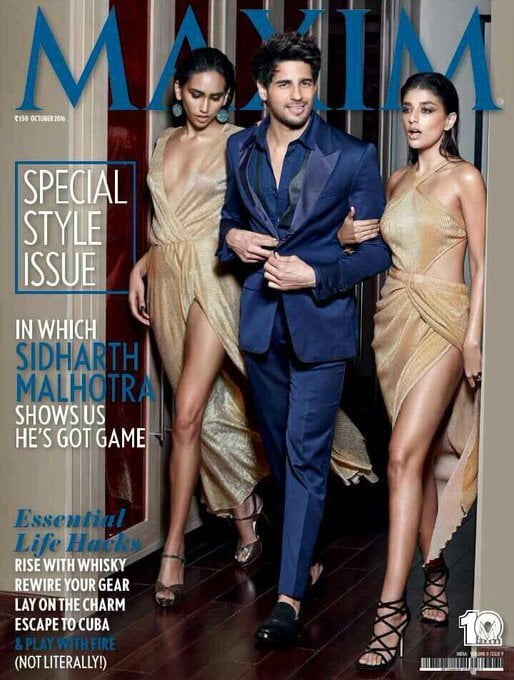 Source: Twitter
15. Marie Claire Magazines
Marie Claire is a French-British international magazine that supports women empowerment and promotes women power. It is an insightful magazine featuring beauty, fashion, hairstyles, health, travel, horoscopes, women's concerns and careers. It reaches over 16 million readers per month and has a vast extent of social media followers of about 6 million.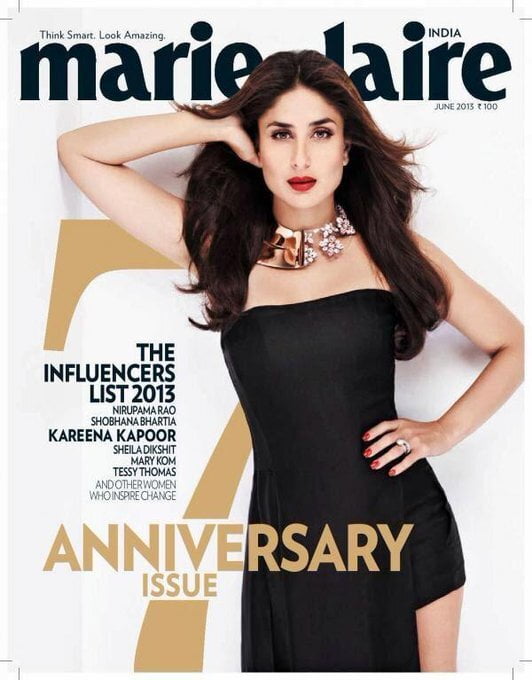 Source: Twitter
If you enjoy flipping through the pages of a photogenic journal with premium fashion content, you will enjoy reading these top fashion magazines in India for men and women.
Popular Searches
Fashion Trends | Womens Fashion in Monsoon Season | Fashionable Watches for Men | Priyanka Chopra Style | Ranveer Singh Fashion | Track Pants Styles | Types of Backpacks | Types of Necklace | How to Choose Right Sunglasses | Sugar Makeup Kit | Types of Silk Sarees | How to Style Maxi Dresses | How to Buy Jewellery | How to Style Skirt | Mens Suit Ideas