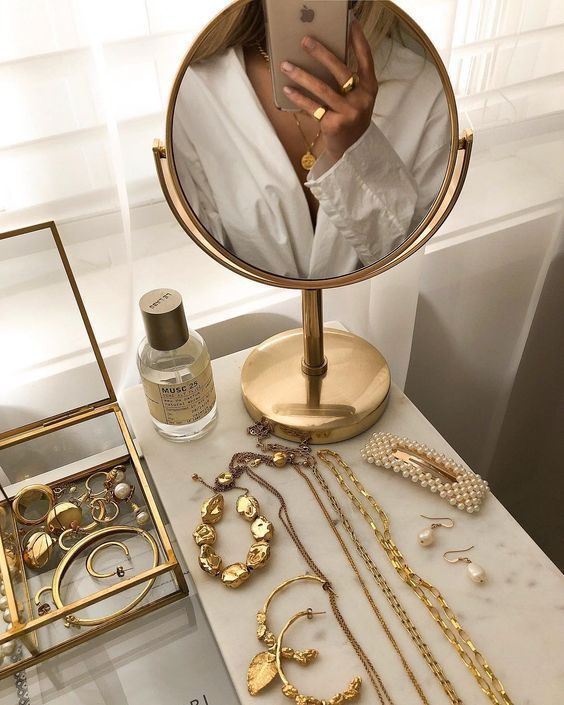 One of the biggest perks of being a woman is being able to justify having a ridiculously large jewellery collection so that you can match with the latest fashion trends! For men, the options range from wedding bands, diamond studs and tie pins, to timepieces and cufflinks. No one can stay away from the charm of jewellery, we think! There's very little that parallels the happiness that a sparkly brooch, necklace, or swinging jeweled earrings can bring. No matter how big or small, jewellery can lift our spirits. Choosing jewellery for women, men, and even children is both fun and interesting. Jewellery that brings back memories—we're talking about your mom's red kundan earrings and your dad's fancy metal rings—can represent something special. How many more reasons do you need to dive into this jewellery fashion guide?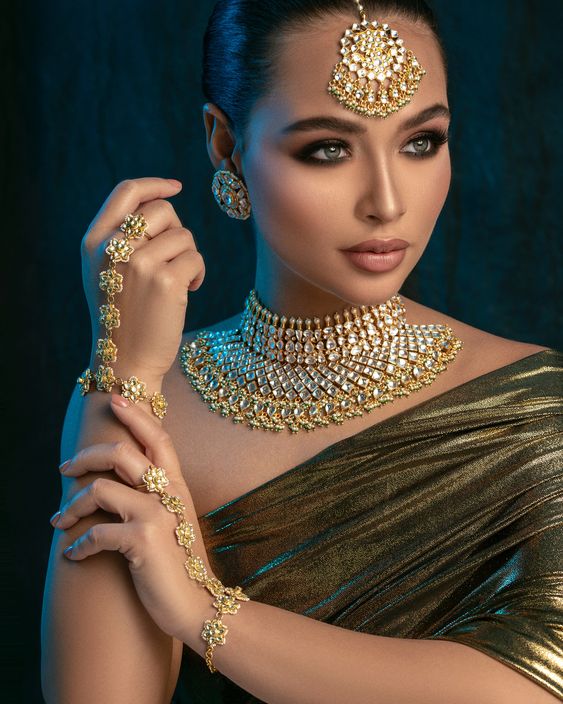 Depending on your taste or an occasion you may have in mind, you should buy jewellery made from a variety of metals and precious and semi-precious gemstones. We can't get enough of the over-sized cocktail rings, choker necklaces, and platinum bands. Whether you have an affinity for old inspirational karigaris with jadau or kundan inlay work or have an eye for modern deco-art pieces, the types of jewellery you purchase can really change your look. We tell you how to buy jewellery to look well put-together every time you step out.
Buy Jewellery that Flatters your Skin Tone
If your skin tone has a cool rosy flush, diamonds, pearls, and cubic zirconia jewellery can do wonders for your looks. Apart from these, white metal pieces in white gold, silver, and platinum will give your outfits a glamorous touch too. Picture strands of pearls, a platinum ring, and a gold choker necklace. Jewel tone colours also look great on a fair complexion. You could accentuate your look with jewellery studded with pretty sapphires, elegant rubies, and ravishing emeralds.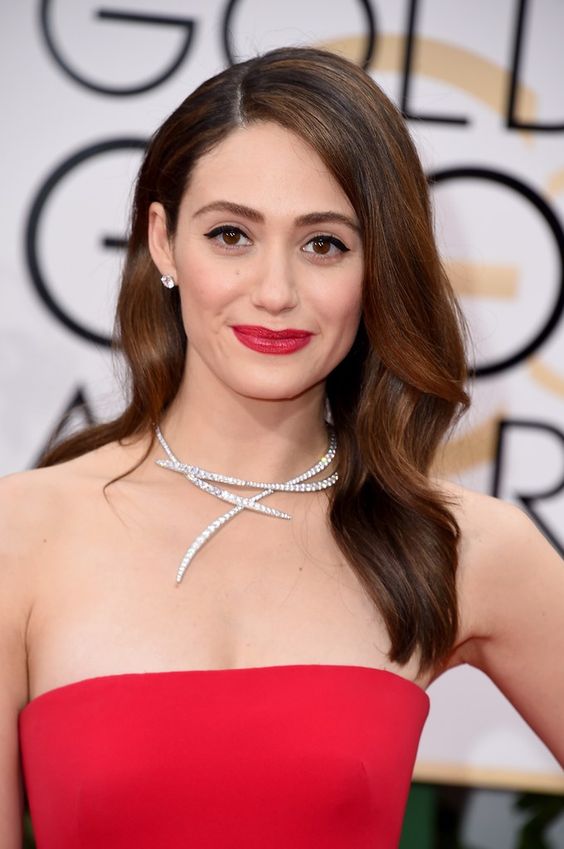 Women and men with warmer skin tones should embrace gold jewellery when accessorising. Take your pick from copper-tone pieces and kundan jewellery which will light up your face and give it a warm glow. You could also pick from earth-toned gemstones in coral, yellow, and olive to look your best.
In case your complexion falls somewhere between cool and warm, you're in for some great luck! People with neutral skin tones can experiment with jewellery in just about any colour they set their eyes on. Choose jewellery with warm-coloured gemstones, pick tricolour pieces, and dabble in rose gold jewellery options too. The sky is the limit for you!
Jewellery to Match your Face Shape
It's important to know your face shape before you buy jewellery. Neckpieces, earrings, and maang tikka styles should flatter your face shape. While selecting a maang tikka, keep your forehead size in mind. If you have a broad forehead, go for a chunky, heavy maang tikka. For a comparatively smaller forehead, try a sleek one. If you have a round face, try a long necklace that extends below the neckline to lengthen the face a bit. You could add a matching pair of long chandelier earrings for balance.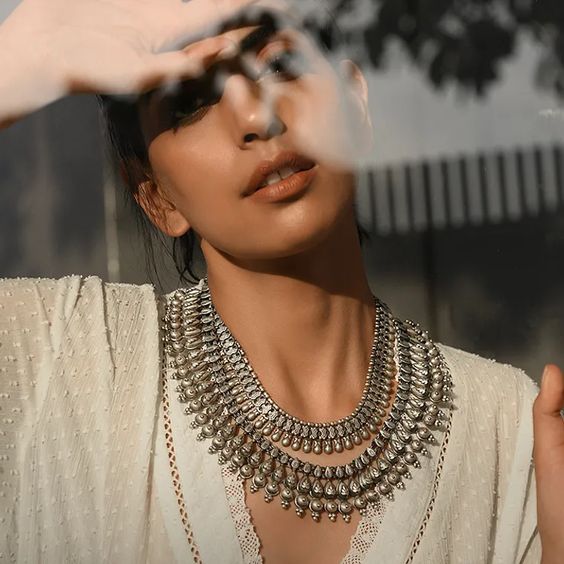 Round earrings are not the right choice for a round face shape. Instead, go for elongated square or oval shaped earrings. Teardrop earrings will suit you the best. If you have an oval shaped face, both long and short necklaces will look nice on you. Go for big hoops and voluminous hair to stun everyone. A rectangular shaped face calls for a choker style neckpiece and maybe a pair of button earrings too.
Plan your Outfit and Accessories
The jewellery you buy should be in sync with your outfit and any other accessories you plan to wear with it. Team up a dramatic cuff bracelet with a textured, bold-coloured outfit such as a fitted peplum jacket and a pencil skirt. Ladies, if you're in the mood for a 70's-chic look, try a sweeping maxi dress or wide-leg trousers and a fitted blouse. Pair the ensemble with a statement ring and hoop earrings to look your best. Heading to work in a crisp white shirt, cigarette pants, and high-heel pumps? A pair of geometric-cut earrings will stand out against your dressy attire. With all of the variety, from local to global designs of jewellery, how about trying a stone-studded brooch on your jacket lapel, sari, or even your favourite fedora hat? A brooch on the blazer of a monochrome pantsuit will look equally good too! If a wrap dress is what you're thinking for a dinner date, nothing other than a wrap-around bangle can elevate your outfit's feminine charm.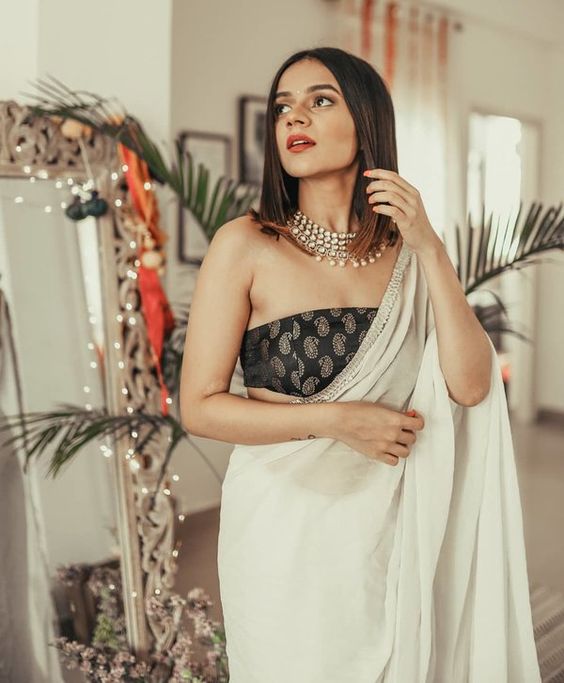 Complement your zardosi-embellished wedding lehenga choli or silk saree with nothing other than a kundan jadau set or traditional gold and diamond jewellery. For the post-marriage reception, look pretty in lovely costume jewellery that matches the colour of your lehenga sari or anarkali gown. Men, team up formal pleated pants with a white button-down shirt and leather brogues. Complete the look with a golden watch, golden cuff links, and a belt with a matching golden buckle.
Jewellery for the Occasion
Whether it's your wedding day or your neighbour's birthday party, make sure you choose your jewellery keeping both the occasion and the latest trends in mind. For a high tea event, wear a maxi dress with a layered pearl necklace and a matching pearl bracelet and ring. For a cocktail party, overdose on glamour by wearing a sequinned sari gown. Wear it with a string of uncut diamonds and matching earrings. The addition of jewellery to your outfit will catapult your look from simple into extraordinary instantly.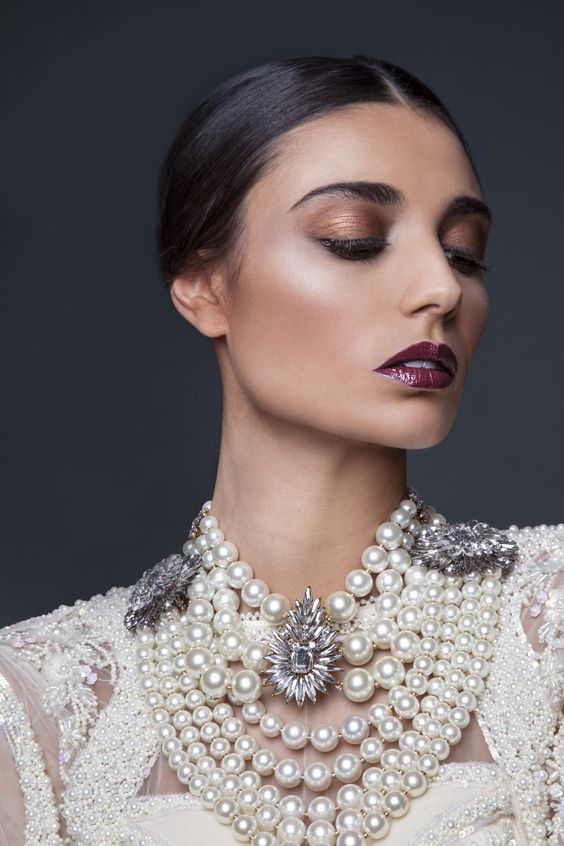 For the festive season, count on traditional ethnic jewellery to make heads turn. We're talking a polki diamond set, hand harness, and even an intricate nose ring. Ladies, stock up on options that help you easily transition from work to casual looks. We recommend simple lapel pins, small pearl earrings, diamond studs, and a simple gold or silver bracelet.
Jewellery for Kids
To kids, jewellery is mostly a part of their whimsical and innovative sense of style. They love a fiesta of colours like that of butterflies or their favourite cartoon characters in their covetable jewellery boxes. Let your kid be a rising star in the fashion world by buying her a couple of stud earrings in the shapes of her favourite animals. Also consider bracelets and pendants with funky designs.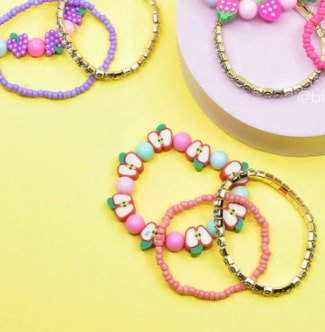 You would love to see how she pairs her brightly-coloured jewellery with peppy party ensembles before hanging out with friends over a few soda pops and some candyfloss. We haven't forgotten the boys! Surprise them with woven or wooden beaded bracelets or super hero watches.
Important Tips to Remember
Brooches or armbands (baaju-bandh) are out-of-the-box accessories that can draw attention to your shoulder area. So, if you have broad shoulders and do not wish to draw attention to them, avoid wearing these.
The colours of your jewellery must be well-coordinated. Wearing a red neckpiece with a pair of blue earrings will rarely make an impression. Remember, the jewellery that you wear says a lot about your personal sartorial taste.
Buy subtle jewellery to match an outfit that is flashy. Also, opt for ornate jewellery sets when wearing a dress that's really simple.
Don't make the mistake of buying jewellery only because you liked it on someone else. Every man and woman is different in his or her own way. What may look good on others may not look good on you.
Be Trend Savvy
To keep up with the ever-evolving trends and times, your jewellery must reflect contemporary fashion. Of course, an heirloom never hurt anybody; it tells a different story altogether. If you are superbly inspired by the costume jewellery that the B-town celebs can't get enough of, know that you too can choose some of the finest pieces of designer jewellery. Your jewellery collection should be bold, bohemian, ethnic, and conservative to match your different moods and attire.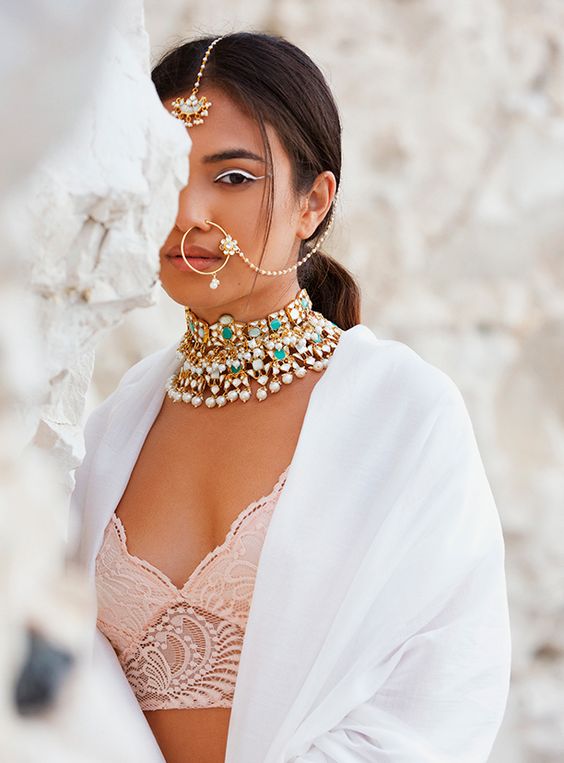 Timeless Pieces of Jewellery
Now, we can't let you go without telling you about the jewellery we've been coveting the most. We'll start with the double string of pearls, which we consider the little black dress of jewellery because it's so timeless and elegant! You can't go wrong with such an investment in your wardrobe. Some other stand-out items of jewellery that are popular right now include wrap-around cuffs, maatha pattis, statement bracelets, haath-phools, chandelier earrings, and body chains. Choose one or more of these items to unravel your creativity and style. Just remember that your options are many, so make wearing jewellery fun and fashionable!
Popular Searches
Types of Lehenga Choli | Different Kurta Style | Fashion Photographers of India | Types of Necklace | How to Choose Right Sunglasses | Sugar Makeup Kit | Mens Suit Ideas | Benefits of Vitamin C on the Skin | Organic makeup brands in India | Skin care routine steps | Sustainable Fashion Brands | Luxury clothing brands in India | Best Shoe Brands | Health Benefits of Running | How to Care for Leather Shoes |