Think of ways in which you remember a place or a person, and we guarantee you that fragrance is at the top of the list. Yep! perfumes hold that much power. They can have an impact on how you are perceived, even after they are the last thing you use before stepping out.
Luxury perfume brands in India are no less than luxury fashion brands in India like magic potions that are a must-have. They can make people around you feel good or make an ex-lover recant distant memories. But no matter your goal, our list of Indian luxury perfume brands can help you with that. So let's jump right in and find one for you from the list of top 10 luxury perfume brands in India.
Also Read: Tips On How To Buy Perfumes
Discover the Top Luxury Perfume Brands in India
There is something truly mysterious about the notable fragrances we will be talking about today. It really makes you wonder how such a small part of your wardrobe leaves such an unforgettable mark.
You surely will get complimented on how good you smell with these luxury perfume brands in India. Here are a few brands, along with their most trending and recent fragrances, you must try:
1. Hermès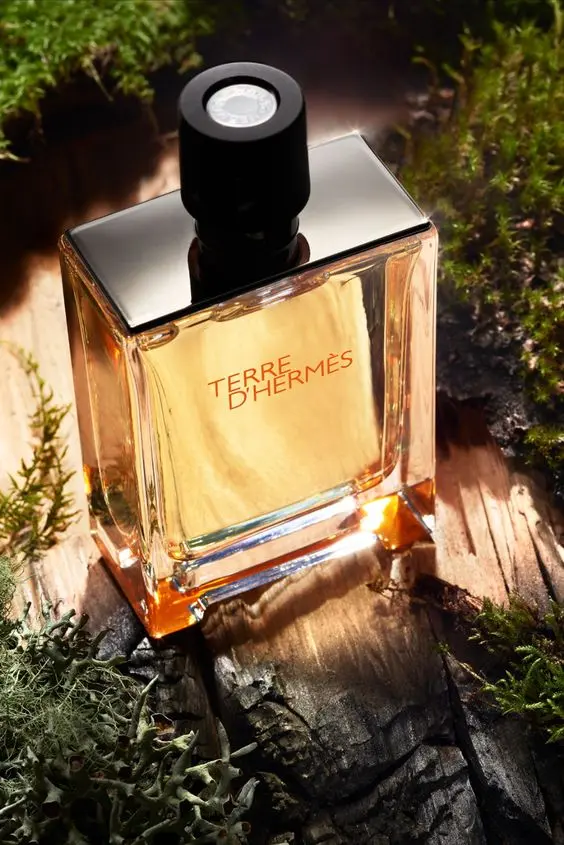 Hermès is a name synonymous with luxury and elegance. It stands tall among the finest luxury perfume brands in India. Its perfumes are crafted with the finest ingredients and attention to detail. Hermès' most popular scent is Terre D' Hermes which gives off an earthy aroma.
Recently Hermès introduced their creation called H24— designed specifically for men. The composition proudly claims its place among the luxury perfume brands in India—a gem you wouldn't want to miss out on!
Price Range – Rs. 3,000 to Rs. 20,000
2. Davidoff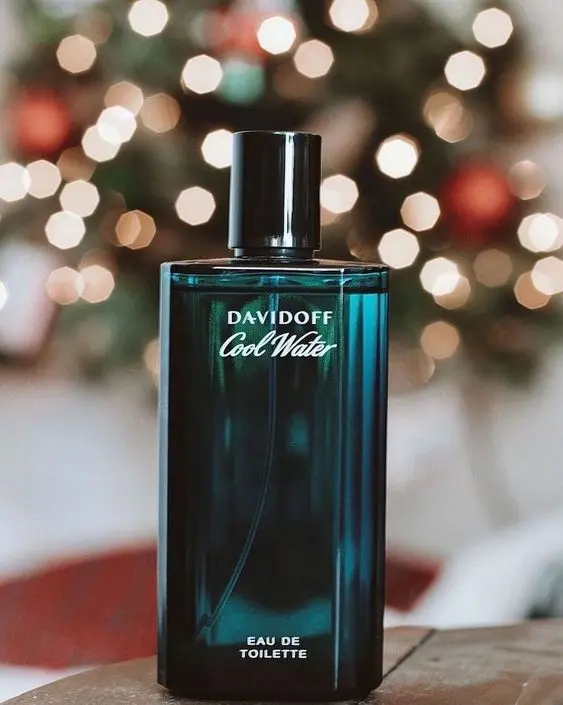 Davidoff is a Swiss brand that released one of their iconic Cool Water in 1988, and it became an instant hit. They come in these high-end boxes that just scream luxury. This is undoubtedly the best gift you can give to a perfume lover.
Recently the brand gave one of its notable fragrances, Cool Water, a makeover with modern oceanic influences. It's one of the finest luxury perfume brands in India that leaves a lasting scent.
Price Range – Rs. 2,000 to Rs. 15,000
Also Read: 15 Best Handbag Brands in India
3. Chanel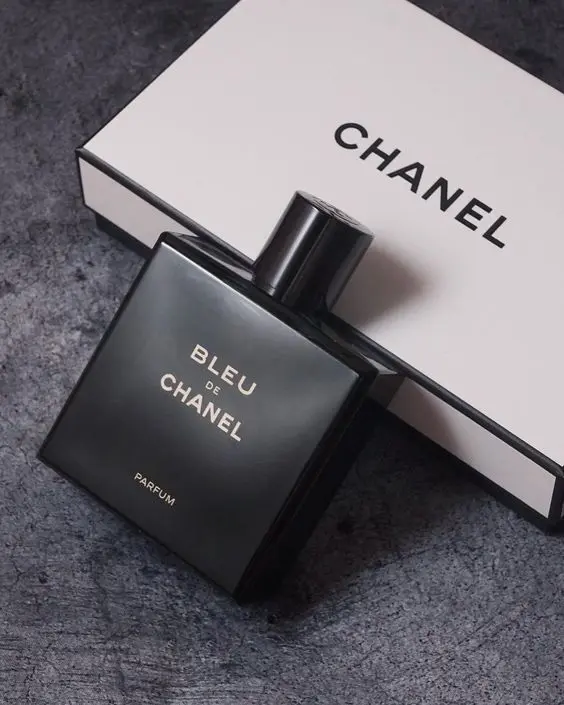 Chanel is one of the most popular luxury perfume brands in India that never fails to impress. From Gabrielle to Coco Mademoiselle, they've got something for everyone.
Chanel No. 5 is their most famous perfume, and it has been famous since 1921. It is a classic floral scent you will fall in love with. With these fragrances, Chanel is leading the luxury perfume industry in India.
Price Range – Rs. 5,000 to Rs. 30,000
4. DIOR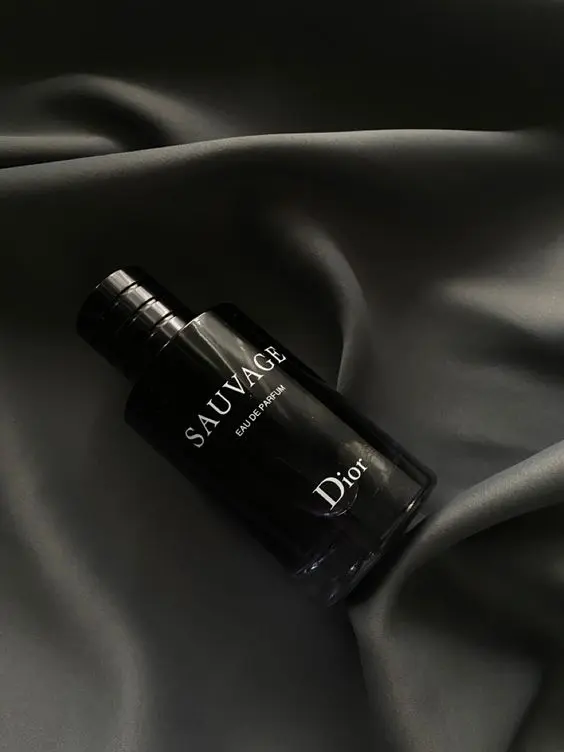 DIOR is one of the finest luxury perfume brands in India that needs no introduction! They are all about exquisite craftsmanship and attention to every tiny element. The 'DIOR Sauvage' is a fragrance that's earned a cult following. Its cool-meets-warm magic is undoubtedly a stunner!
With its popularity, DIOR Sauvage Elixir is on its way to becoming the best premium perfume in India. It's a scent that'll have everyone swooning and leave a memorable impression wherever you go.
Price Range – Rs. 4,000 to Rs. 25,000
Also Read: 22 Best Valentines Day Gifts for Him That He Will Love
5. Tom Ford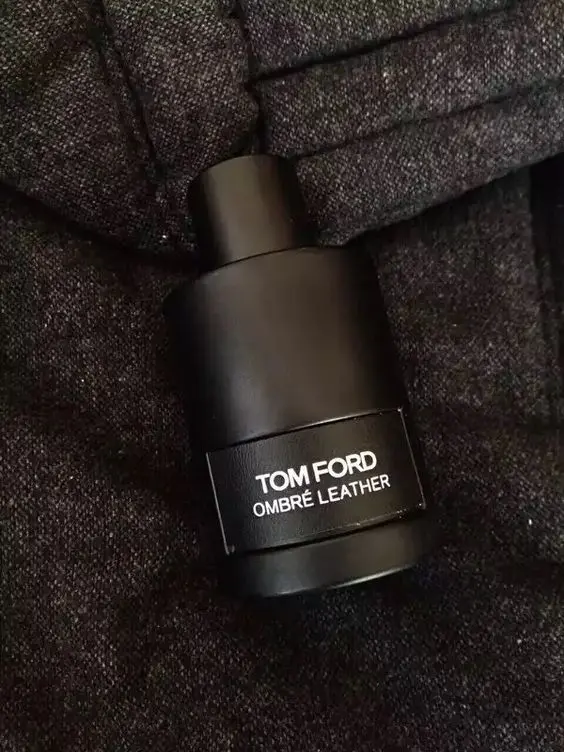 Tom Ford is the genius behind this luxury fashion house – born in 2005. They're all about mesmerizing fragrances that you just can't get enough of. It is one of the best luxury perfume brands in India you'll be head over heels for.
Back in 2009, they introduced Grey Vetiver Eau De Parfum Spray. And that has remained a crowd favourite ever since. You can shop them in various sizes, making them perfect for people who are always on the go and for all budgets.
Price Range – Rs. 6,000 to Rs. 35,000
6. Gucci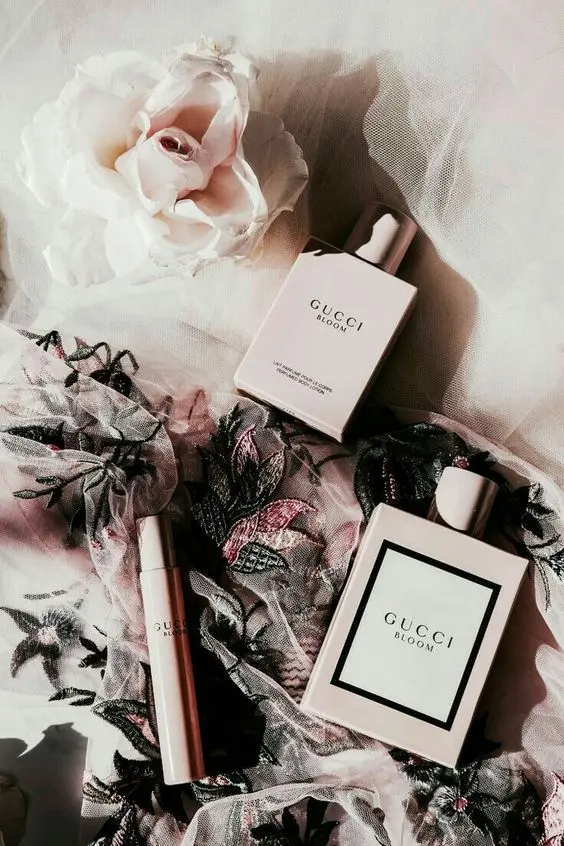 Gucci is one of the most prestigious luxury perfume brands in India. It draws inspiration from the rich Italian heritage. You must try the world-famous Gucci Guilty, which feels like a journey to the heart of Italy.
If you are looking for a bolder version of the same, try Gucci Guilty Intense. It comes with a blend of spicy black pepper and earthy patchouli notes. This further solidifies their position in the list of top luxury perfume brands in India.
Price Range – Rs. 3,500 to Rs. 20,000
Also Read: Top 30 Luxury Fashion Brands in India Gaining Huge Popularity
7. Burberry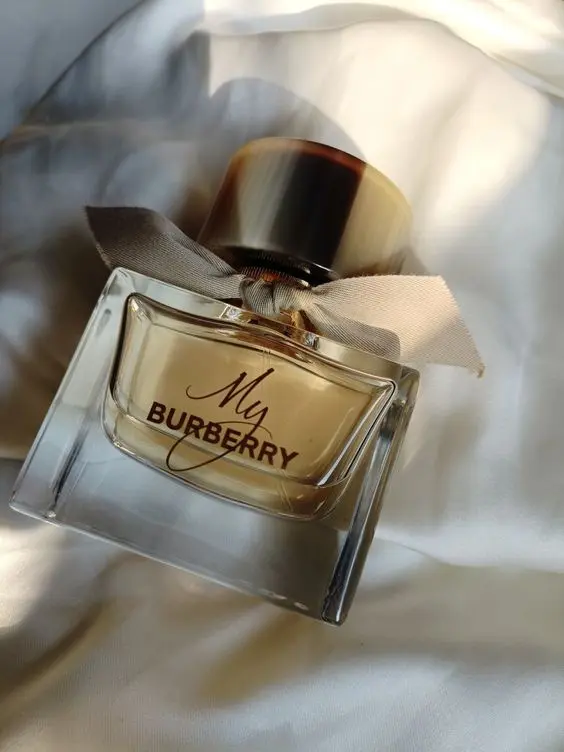 If you're someone who likes high-quality fragrances, these are worth the shot. Their scents have the ability to transport you to the beauty of the British countryside. Some popular choices you could try are Burberry Touch, London and Brit.
And Kate Moss, David Beckham, and Rihanna are pretty big fans of this brand too. This year, they surprised us with a fresh gem called Burberry Her. This fragrance is a feminine twist on their classic London. With bergamot and amber notes – it is an enchanting choice for any modern woman.
Price Range – Rs. 3,000 to Rs. 18,000
8. Hugo Boss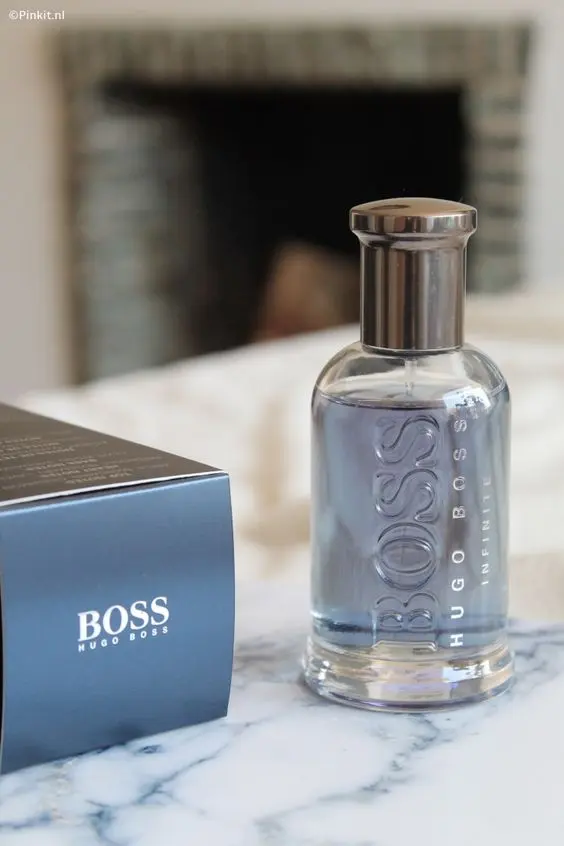 Hugo Boss is one of the most modern luxury perfume brands in India. With their top-quality craftsmanship, you can enjoy incredible quality for a long time.
They also introduced the captivating fragrance called Hugo Boss Bottled Infinite. This perfume combines the scent of amber and bergamot. It is one of the top luxury perfume brands in India, with the ability to give you incredible confidence.
Price Range – Rs. 2,500 to Rs. 15,000
Also Read: Best Couple Gifts Ideas That You Need To Snap Right Away.
9. Bvlgari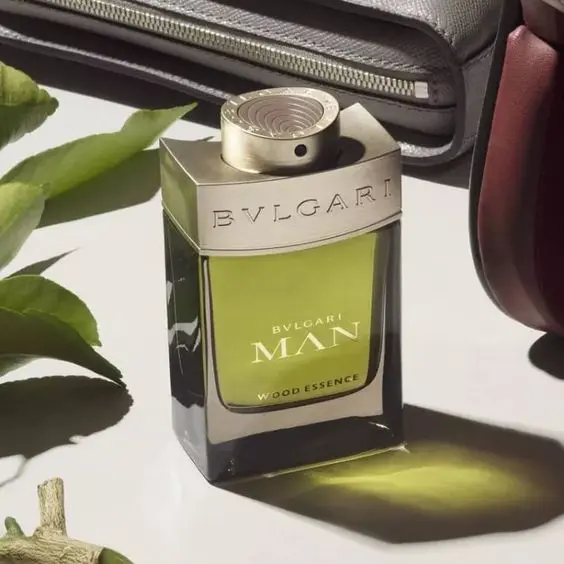 Bvlgari holds a position among popular luxury perfume brands in India. Its journey began in 1992 with the launch of its fragrance, Eau de Cologne. Its fragrances are a blend of nature's wonders that add to the brand's overall beauty.
Bvlgari also introduced us to Bvlgari Omnia Crystalline. This perfume stands as one of India's luxury perfume brands. It has an exciting symphony of grapefruit and white flowers.
Price Range – Rs. 4,000 to Rs. 25,000
 10. Jo Malone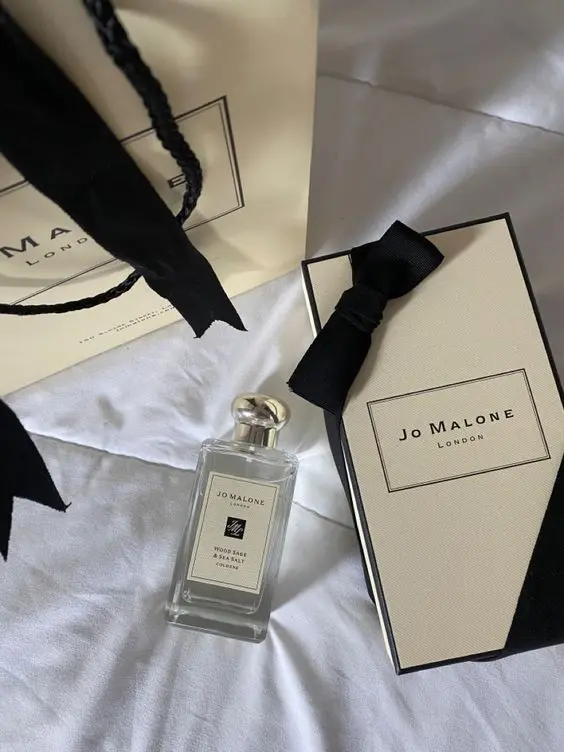 Jo Malone is one of the best luxury perfume brands in India, known for its innovative fragrances. Jo Malone Peony is a must-try with its romantic scent blending peony, red apple, and suede.
Their English Pear & Freesia Cologne is a total game-changer in the fragrance world. This little gem is all about that light, fresh, and fruity goodness. And the best part is, it's perfect for everyone – yep, both men and women. And with that, we come to the end of our list of best luxury perfume brands in India.
Price Range – Rs. 4,500 to Rs. 27,000
Wrapping Up the Captivating Journey of Luxury Perfumes in India
These ten gems we saw above are crafted with extreme attention making them a work of art. Products from these luxury perfume brands in India are an incredible investment. Their long-lasting quality fragrances, plus their fancy packaging, make them irresistible. No matter your daily routine, these luxury perfume brands in India will be there for you. We hope you found the content useful and are excited to grab a fragrance suited for you. To never miss out on exciting discoveries in the world of fashion, be sure to subscribe to our newsletter.
Frequently Asked Questions
Q1. What makes a luxury perfume?
Yes, all perfumes are great, but you can't deny that luxury perfumes bring something unique to the table. They have such a captivating aroma made possible with the help of fine ingredients. Plus, they work as great gifts, considering their packaging is always top-notch. Yes, they might be priced higher, but their fragrance and quality will totally make it worth it.
Q2. Which are the best premium perfume brands in India?
You can find many incredible fragrances; however, here are a few you can try. For something special, try Chanel or DIOR to smell like a million bucks. Other great options for every day for your hectic lifestyle are Hermès or Tom Ford. In case you are on a tight budget, keep a lookout for smaller-sized bottles or promotional offers.
Q3. Which luxury brand is best for perfume?
There are many great luxury perfume brands in India for various tastes. Chanel, Gucci, Dior, and Bvlgari are unquestionably among the best options. Their scents can captivate your senses and last throughout the day
Q4. What are the top three perfume brands?
Chanel, DIOR and Gucci are the top three luxury perfume brands in India. These are stars with some incredibly enticing fragrances. You can rely on their scents to speak for themselves, creating a magical aura wherever you go.
Q5. Which is the costliest perfume?
Shumukh by Nabeel is the costliest in the world, priced at $1.29 million per bottle. The bottle itself is made of gold, silver, and precious stones that could work as a great gift (if you have that sort of budget). You can only order them through special means. But remember, luxury is not just about the price tag but about how a scent makes you feel.
Q6. Does perfume expire?
Yes, perfumes can expire. Their shelf life ranges from 1 to 10 years on average, plus it all depends on the ingredients too. The key is to keep them away from direct sunlight and even extreme temperatures. These things will let you use these luxury perfume brands in India for a long time.
Popular Searches
10 Things to Remember While Buying Cosmetics | Easy Skin Care Tips for Monsoon that you should try out | 15 Best Handbag Brands in India | Sustainable Fashion Brands | Beach Accessories For Women | How to Groom the Right Beard? | A Simple Guide To Grooming Great Beards | Luxury Makeup Brands | Perfect Makeup Products That You Should Gift Your Lady Love | Rainy Day Outfits & Accessories For Men | Best Summer Outfit Options for Men | Types Of Tops | Haldi Outfit Ideas | Latest Fashion Trends For Women