We put plenty of thought into skincare and make-up but often neglect perfumes. The right scent can help us leave a mark wherever we go, quite literally! With the help of high-end, long-lasting items from luxury perfume brands, achieving this is a no-brainer.
However, when it comes to perfumes, the options are endless. From Givenchy to Estee Lauder and Gucci, most high-end brands are now available in India. So, if you are spoilt for choices, we have curated 15 of the best premium perfume brands for you to pick from:
Also Read: 15 Best Handbag Brands in India
1. Clinique Perfumes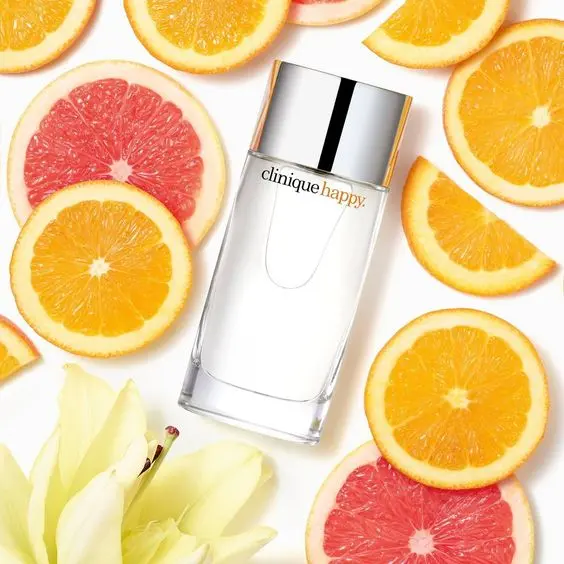 While Clinique is known for its skincare range, its perfumes are equally great! This luxury perfume brand's best-selling product is Clinique Happy, characterised by a tinge of citrus smell and floral notes like orchids and magnolia. It also offers a line of warm, decadent floral fragrances known as the Aromatics.
Plus, Clinique allows you to assemble a handpicked collection of six scents by mixing and matching perfumes from different collections. A feature unique to this luxury perfume brand, it lets you try mini versions before committing to a full-sized product.
PRICE RANGE: Clinique perfumes are priced between ₹6,500 to ₹9,700. However, you can find them on different e-commerce sites for discounted prices as low as ₹2,500.
2. Estée Lauder Perfumes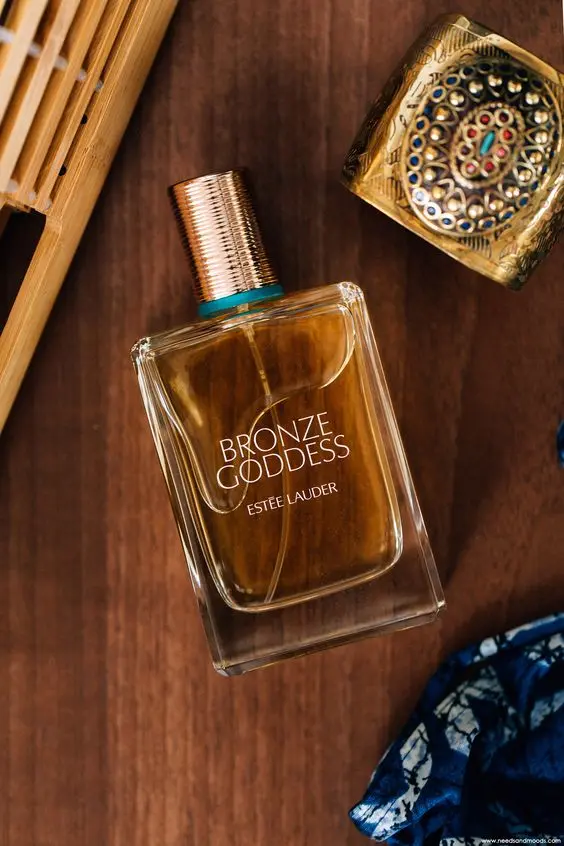 Launched in 1946 by Estee Lauder and her husband Joseph, this brand started its journey with only four products. Over the years, it has established itself as a luxury perfume brand while also offering high-end skincare and make-up products. 
Top-selling fragrances from Estee Lauder include Estee, Pleasures, Youth Dew, and White Linen. If you are a fan of aquatic notes, try Beyond Paradise! Containing blue hyacinth, templar, and Eden's mist, it transports you to the oceanside in an instant.
PRICE RANGE:  Estee Lauder fragrances cost between ₹5,200 to ₹14,400. You can grab scents from this luxury perfume brand for lower prices or exciting offers like 'Buy 1 Get 1' during different sales in online stores. 
Also Read: Tips On How To Buy Perfumes
3. L'Occitane Perfumes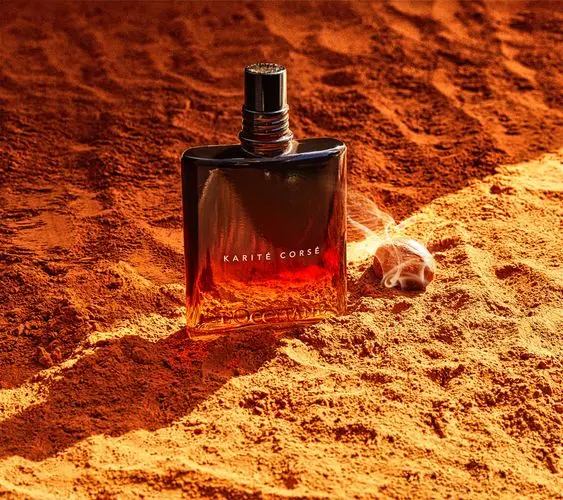 Be it perfumes or shower essentials, L'Occitane is known for creating long-lasting, luxurious fragrances. Some of its best-selling perfumes include Herbae, marked by a grassy and mild floral scent, and Néroli & Orchidée, characterised by citrus top notes and a vanilla undertone. This luxury perfume brand also caters to men, the standout being the Cédrat range, which provides a lively, zesty scent that keeps you refreshed all day!
PRICE RANGE: If you are looking for an affordable luxury perfume brand, L'Occitane India is perfect! Most of their products are priced between ₹1,500 to ₹5,200.
4. Giorgio Armani Perfumes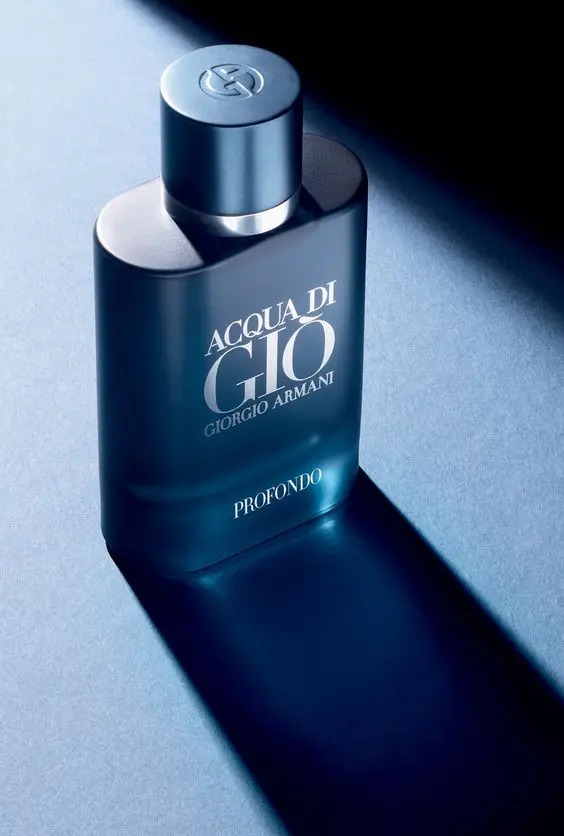 Giorgio Armani offers a diverse range of perfumes. Whether you prefer floral scents or aquatic aromas, this luxury perfume brand has something for you!
If you are new to Armani perfumes, check out Fresh from the Acqua Di Gio line or go for the timeless Armani Code. The first has a refreshing whiff of bergamot, neroli, and tangerine, while the latter is a long-lasting scent with a rich vanilla undertone.
PRICE RANGE: In India, Giorgio Armani perfumes cost between ₹3,995 to ₹10,400. You can shop for them on different e-commerce websites; keep an eye out for sales to snag them at a lower price!
Also Read: 15 Best Handbag Brands in India
5. Truefitt & Hill Perfumes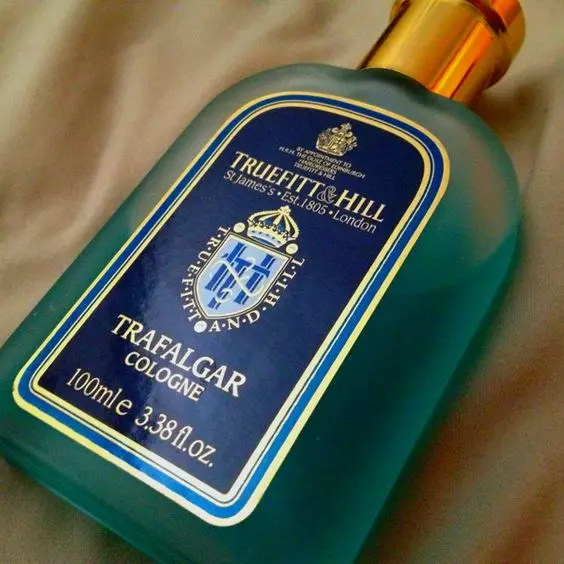 A versatile luxury perfume brand, Truefitt & Hill has something for everyone! From the Apsley Cologne (a woody and citrusy fragrance) to the Trafalgar Cologne (notes of lavender and clove), its perfumes stand out due to their rich yet balanced compositions. You can also opt for their classic fragrances like Sandalwood and Spanish Leather.
PRICE RANGE: All colognes available on the website of this luxury perfume brand are priced between ₹6,500 and ₹7,500.
6. Givenchy Perfumes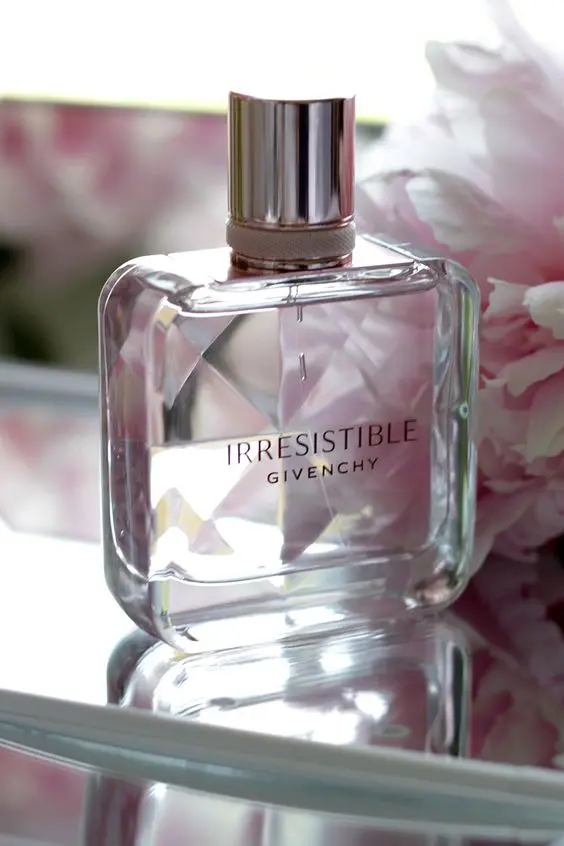 A perfect blend of warmth and elegance, Givenchy fragrances are everything you could ever want from a luxury perfume brand. Its standout perfumes include Very Irresistible, Dahlia Divin, Gentlemen Only, and Ange Ou Demon. 
Very Irresistible- marked by fresh, floral notes of roses, patchouli, and vanilla – is Givenchy's flagship perfume for women. Men can pick Gentlemen Only; nutmeg, birch, cedar, vetiver, and green mandarin are the star ingredients of this perfume.
PRICE RANGE: Products from this luxury perfume brand are priced on the higher side. Givenchy fragrances will cost you between ₹7,000 and ₹8,500.
Also Read: 22 Best Valentines Day Gifts for Him That He Will Love
7. Bvlgari Perfumes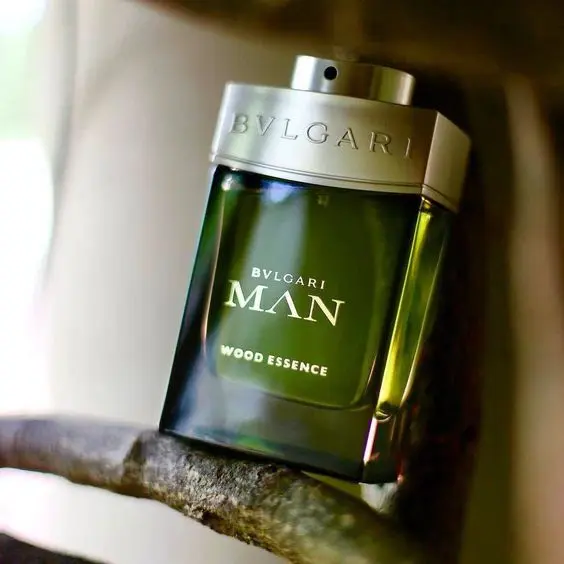 An Italian luxury perfume brand, Bvlgari is synonymous with style and elegance. Its bestselling fragrances include Omnia – a rich, warm scent with notes of ginger, pepper, and saffron, and Splendida Rose Rose – a quintessential sweet and floral aroma with undertones of orange and blackberry.
PRICE RANGE: Bvlgari perfumes are priced between ₹6,500 and ₹10,800. You can find items from this luxury perfume brand for 25-50% off on various e-commerce platforms during sales.
8. Hugo Boss Perfumes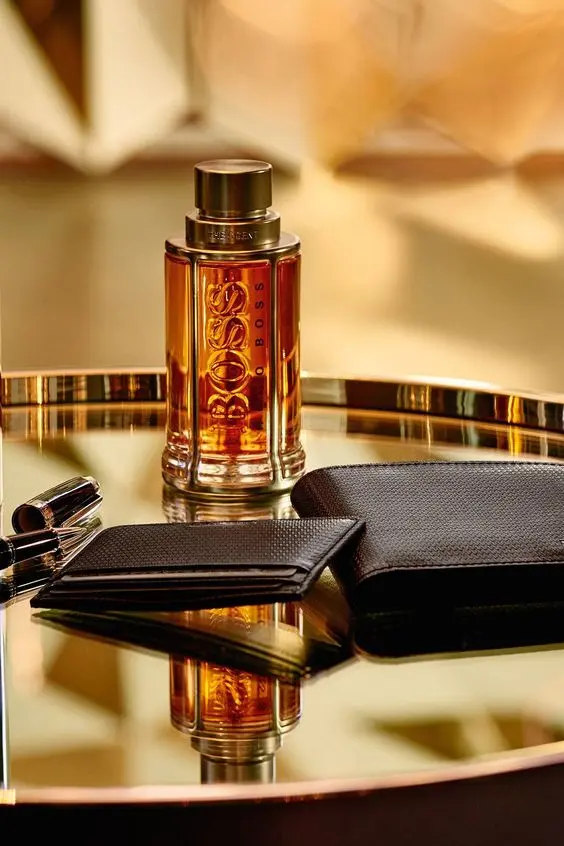 Hugo Boss is a luxury perfume brand for men, offering intense fragrances like Hugo Man with notes of apple, basil, and grapefruit and an undertone of patchouli and sage. Another must-try option is Hugo Iced; it has a vibrant smell, thanks to ingredients like iced mint, frozen wild tea, and vetiver.
PRICE RANGE: Hugo Boss perfumes start from ₹3,300 and go all the way up to ₹7,200. If you are on a budget, you can opt for the deodorant sprays from this luxury perfume brand instead, which are priced between ₹1,300 and ₹2,000.
Also Read: Top 30 Luxury Fashion Brands in India Gaining Huge Popularity
9. Yves Saint Laurent Perfumes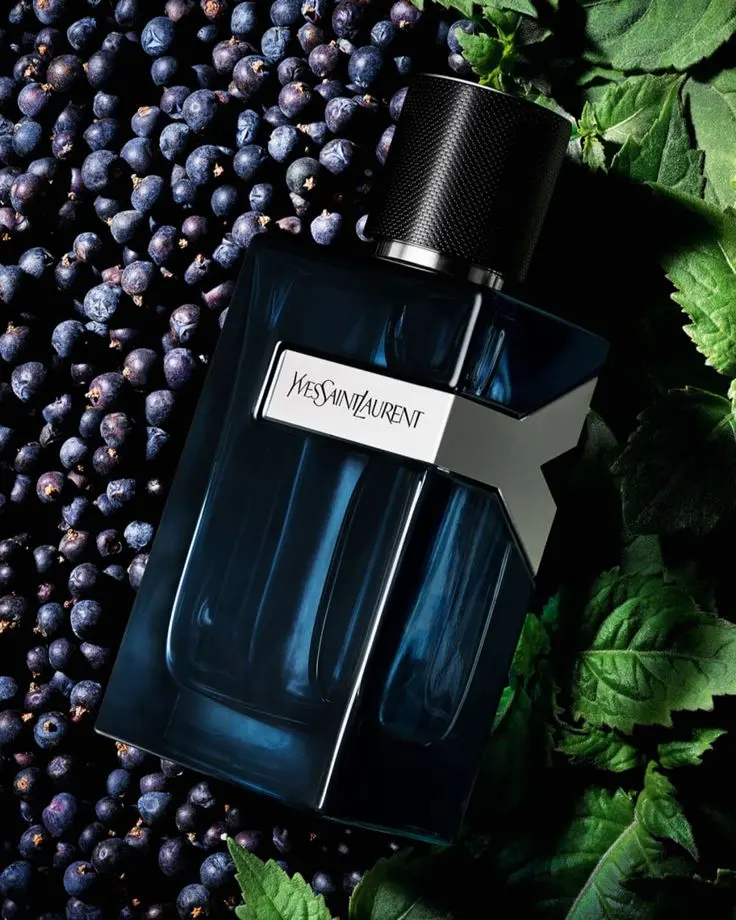 A French luxury perfume brand, YSL manufactures long-lasting fragrances known for their high concentration levels of oil. Its signature scents include Black Opium – a woody aroma with hints of pink pepper, coffee, jasmine, and liquorice, and Mon Paris – a Paris-inspired fragrance with fruity notes like orange, strawberry, and pear, and undertones of patchouli and white musk.
PRICE RANGE: No matter your budget, Yves Saint Laurent is the luxury perfume brand for you! Their perfumes are priced between ₹3,500 and ₹18,000. 
10. Guerlain Perfumes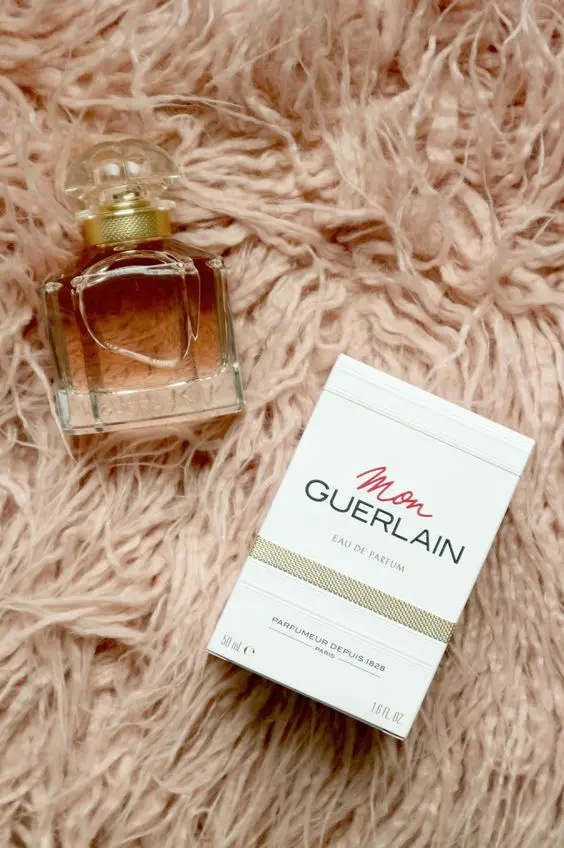 Launched in 1828 in Paris, Guerlain is one of the world's oldest skincare brands. This luxury perfume brand has turned heads for centuries, and you should definitely try their fragrances! Wondering where to start? Check these:
Insolence: A sweet, floral perfume with notes of orange blossom, iris, wild strawberries, sandalwood, and vanilla
L'Homme Ideal Sport: A premium scent for men, this perfume has a soothing blue tint and is crafted using top notes of almonds, spice, and neroli
PRICE RANGE: Guerlain perfumes are one of the most expensive luxury perfume brands on this list, as they will cost you around ₹11,500 to ₹18,000.
Also Read: Best Couple Gifts Ideas That You Need To Snap Right Away.
11. Le Labo Perfumes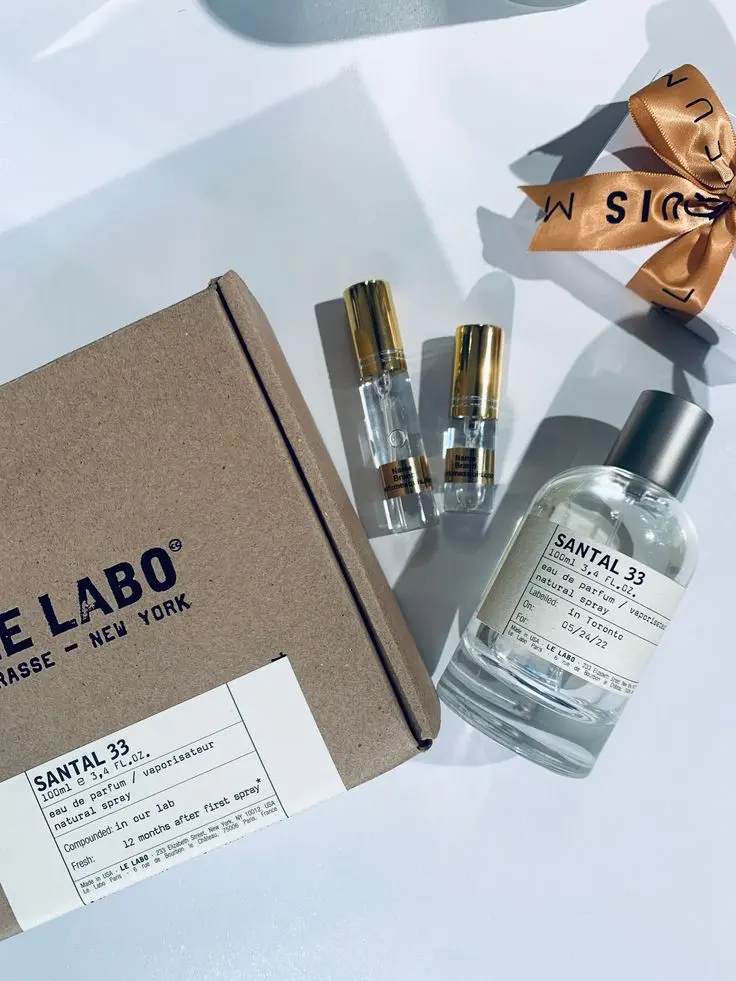 Known for its handcrafted fragrances, Le Labo is an eco-friendly luxury perfume brand. Go through the notes of some of its best scents to identify which one suits you best:
Rose 31: Rose, cumin, cedar, and amber
Thé Noir 29: Black tea and musk
Santal 33: Violet, iris, and leather
Thé Matcha 26: Matcha tea and vetiver
PRICE RANGE: Le Labo perfumes are priced between ₹16,950 and ₹25,950. Samples start from ₹650 and are perfect if you want to try out different luxury perfume brand options before selecting one.
12. Byredo Perfumes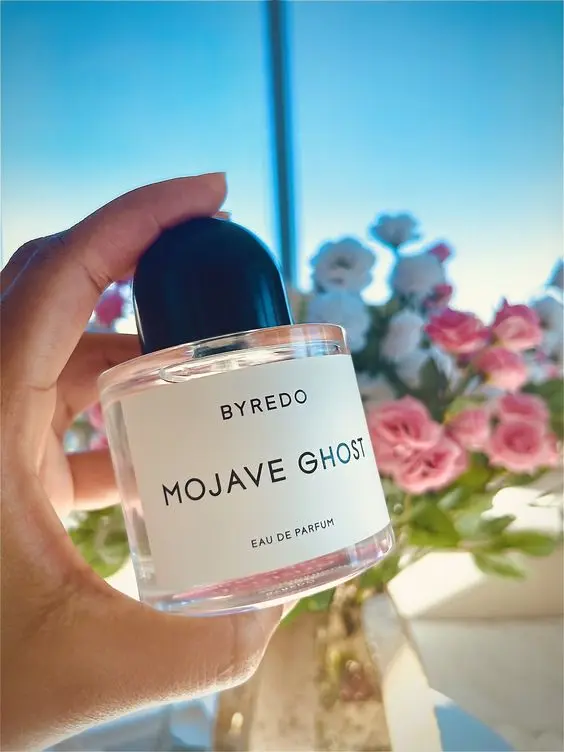 Founded in 2006 by Ben Gorham, Byredo is a European luxury perfume brand known for its captivating unisex fragrances and chic, minimalist packaging. 
Gypsy Water is the most well-known perfume by Byredo. It is a light, fresh fragrance with top notes of lemon, bergamot, and juniper berries. With heart notes of pine needles and orris, along with base notes of vanilla, sandal, and amber, Gypsy water has a woody and smoky aroma.
PRICE RANGE: Byredo perfumes are priced between ₹13,500 and ₹35,000. Before committing to full-sized products, you can try sample products from this luxury perfume brand as well. They are on the affordable side, starting from just ₹500.
Also Read: Luxury Makeup Brands
13. Gucci Perfumes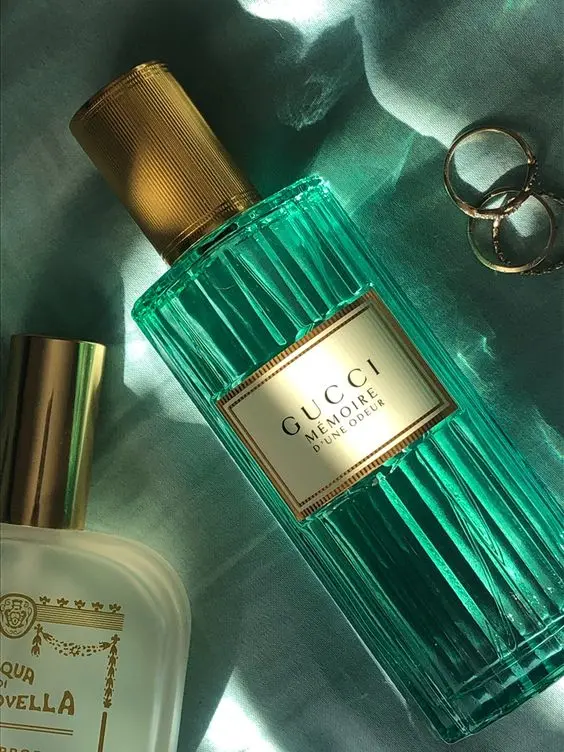 While Gucci is widely known for different fashionable accessories, its perfumes are also worth checking out! Known for its diverse scents and luxurious packaging, this luxury perfume brand ticks all the boxes. Here are the best-selling fragrances from Gucci:
For men: Guilty Absolute (earthy aroma with notes of cypress and patchouli) and Pour Homme II (versatile perfume with notes of violet leaves, cinnamon and musk)
For women: Bloom (fresh floral notes), Flora Gorgeous Gardenia (sweet scent with pear blossom undertones), and Bamboo (woody and floral notes of lily, sandal, and vanilla)
PRICE RANGE: Priced between ₹6,400 and ₹12,000, Gucci fragrances are available in most online stores that stock luxury perfume brands.
14. Chloé Perfumes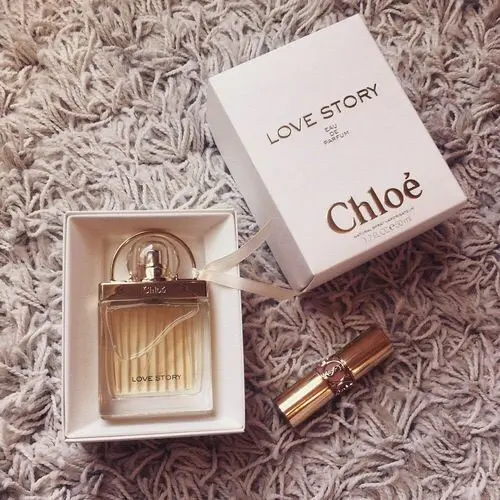 Founded in 1952, Chloé is a luxury perfume brand renowned for crafting compelling floral fragrances for women. Get started with New, a skin-friendly perfume with ingredients like rose, peony, and magnolia, or experiment with fruity floral aromas like Love Story. Perfect for daily wear, it has notes of orange blossom, cedar, and jasmine, 
PRICE RANGE: Chloe perfumes are priced between ₹6,700 and ₹14,350. They usually come in 50 and 75-ml sizes; we suggest investing in the smaller ones before opting for a full-sized fragrance from a luxury perfume brand.
15. Kilian Paris Perfumes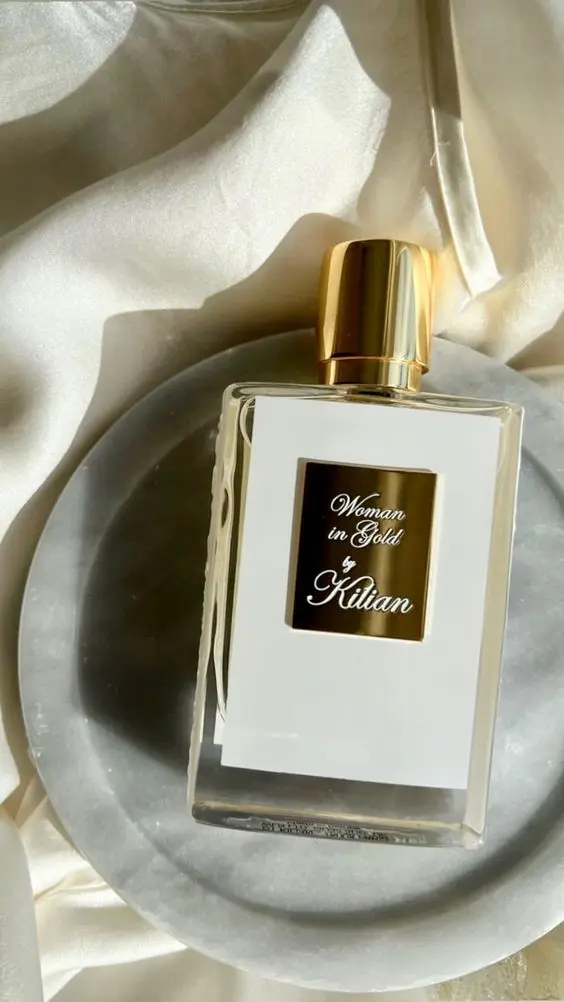 Kilian Paris is a luxury perfume brand known for their excellent craftsmanship and high-quality ingredients. It was founded in 2007 by Kilian Hennessy, whose vision was to add a bold, modern twist to traditional French fragrances from the 19th and 20th centuries.
The two bestselling Kilian Paris perfumes are:
Intoxicated: Warm, opulent scent with notes of vanilla, mocha, and cardamom
Rolling in Love: Floral fragrance with hints of iris, musk, and almond milk
PRICE RANGE: Kilian Paris perfumes cost between ₹30,500 to over a lakh. The luxury perfume brand puts great emphasis on packaging, sourcing high-end glass, metal, and lacquer, which contributes to the higher price of the final products. 
Smell Amazing With The Best Luxury Perfume Brands
Now that you know which brands to check out, it is time to pick the right product for yourself! Do not worry; most luxury perfume brands offer a detailed description – including a breakdown of top and base notes – on their website, making it super easy for you to choose a fragrance.
FAQs On Luxury Perfume Brands
1. What are the top 3 perfume brands? 
Gucci, Hugo Boss, and Giorgio Armani are the three top premium perfume brands. Gucci perfumes are perfect for women, while Hugo Boss caters to men. On the other hand, most of Giorgio Armani's scents are unisex. All three luxury perfume brands offer diverse fragrances, helping you find your signature scent in no time!
2. What are the 5 top-selling perfumes? 
The five top-selling fragrances from high-end perfume brands are:
Chanel No. 5 – Floral scents with warm, woody undertones
Guilty by Gucci – Citrus fragrances with a lavender undertone
Clinique Aromatics Elixir – Concoction of rose, jasmine, and ylang-ylang
Giorgio Armani Acqua di Giò – Comprises 25 notes, including rosemary and patchouli
Yves Saint Laurent Black Opium – Blend of black coffee and vanilla fragrances
Popular Searches
Look Perfect for your Special Valentine's Date | Easy Skin Care Tips for Monsoon | Best Valentine's Gifts | 10 Best Luxury Perfume Brands In India | Sustainable Fashion Brands | Beach Accessories For Women | How to Groom the Right Beard? | Types Of Tops | A Simple Guide To Grooming Great Beards | Best Summer Outfit Options for Men | Haldi Outfit Ideas | Perfect Makeup Products That You Should Gift Your Lady Love | Rainy Day Outfits & Accessories For Men |  How To Buy Jewellery | Latest Fashion Trends For Women