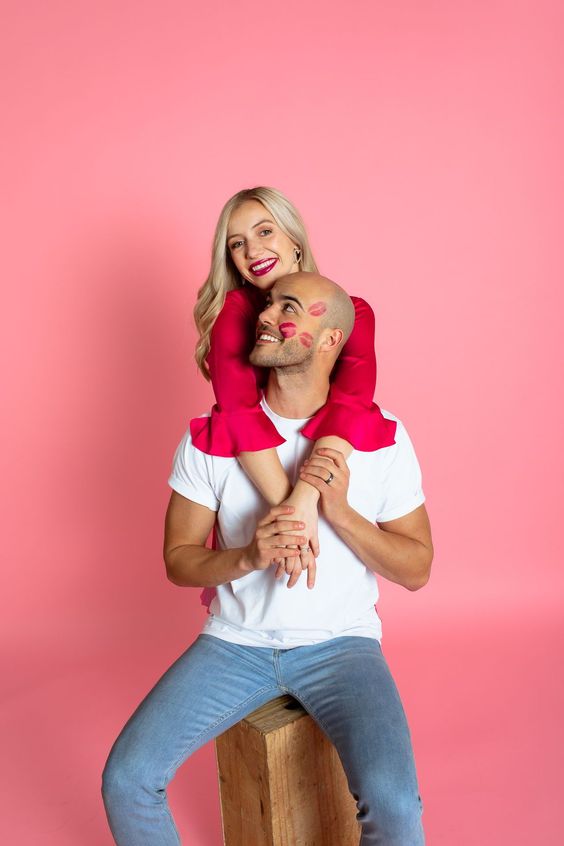 Valentine's Day is just days away, but you've got it this time. Reservations have been made; gifts have been picked. You have marked out every possible aspect of pampering your beloved. All these efforts boil down to simple logic. You want nothing less than the best for those who mean the world to you during this celebration of love. But, there is one aspect that we unintentionally tend to ignore or not take notice of – Ourselves. You tend to get so involved in making the best arrangements for the special person that you forget that this day about you too.
For the person who loves you, it is you what matters the most. Hence, the best arrangements you make for them shall feel incomplete if it overshines yourself. So, now is the time, you take control of your image. Become the prince charming that she deserves this Valentine.
If there is a hint of worry coming over your face now, there is no need to do so. We, at Infifashion, have got it covered for you with some interesting fashion hacks you can shine with this Valentine.
PICK OF THE MOMENT – CASUALS OR FORMALS
Now there are two ways you can go about setting your Valentine look. One is the casual look and the formal-casual look. Your choice of outfit depends on some factors, and it is those very factors that we shall discuss here.
THE CASUAL SIDE TO YOUR DAY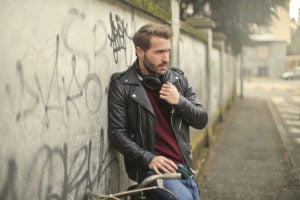 If you have set aside the entire day to spend with your beloved, you need to pick outfits that keep you warm while looking great. This is because the weather is considerably cold in February.
Therefore, one garment that you should in your outdoor is a jacket. Considering that you might wear it for a good portion of the day, you have a statement piece that keeps your jacketed look completely defined.
If heading out for a casual haunt of yours, opting for more boxy shapes would be a good bet. Another outfit we would recommend would be wide leg chinos. These give you clean yet comfortable look that gels well with a casual setting. Now, there are some combinations that you can to play with these outfits. But our recommendation would be to pair chinos with a shirt, a pair of converses and a bomber jacket. This combination helps you achieve the minimalist look that feels relaxed and cool.
THE FORMAL SHINE OF THE NIGHT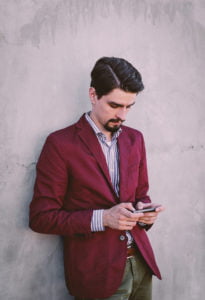 If a late evening romantic dinner is on the cards, formal-casual outfits should be your pick of the moment. A hectic day at work has passed and something light and simple would just feel natural. So, play it simple and opt for the classic jacket over shirt combination. If colour is a dilemma, wear jackets with a darker shade and shirts from a lighter palette. Pair it with denim jeans and loafers, and you are good to go for a great night ahead!
AN INTIMATE ARRANGEMENT FOR INDOORS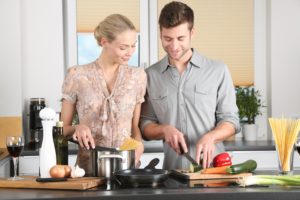 What if your plans do not include the outdoors at all? All you and your partner wish for a cosy, intimate few hours spent in each other's wonderous company. But just because you are in the comfort of your home, doesn't imply that looking like a slob is your best bet. Opting for a simple, crisp shirt and jeans combination too can spell magic. That way, your choice to look polished yet far off from overdressed would be a pleasant surprise for your beloved when you welcome her home.
GROOM WELL, LOOK GREAT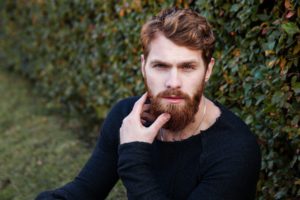 Apart from your apparel choices, your grooming efforts also count a lot during a date. An unkempt look has potential to cancel out the dazzle of the most stylish outfits. Beards feel and look good during winter, but it needs timely grooming to create the rocking effect. But if you are sporting a four-day stubble, you are better off with a clean shave. In either scenario, you should consider investing in a shaver that works for both dry and wet grooming. That's when excuses for running late because of the lengthy shave or trim, run out of the park.
Another important deal-breaker during your date can be the way you smell. While most don't care for it, your scent can be a spectacular way to get your lady love's heart flutter with excitement. To harness this often understated potential, delve into the world of fragrances and experiment with choices to see what works best. Some may love spicy aromas, while some might go gaga over aquatic fragrances. So, find what works for you and make it your most potent weapon of attraction.
We have gone on to discuss quite a bit about how to look your best during Valentine's. But, at the same time, always remember your Valentine's date is not an exam or a race to impress. Your beloved is there with you because she is already impressed. So, the only thing you have to focus on is feeling great in what you wear and make pleasant memories to reminisce with smiles in the future. So, try out our hacks or experimenting with some of your own. Either way, we would love to hear from you about the styles you tried out this Valentine's.