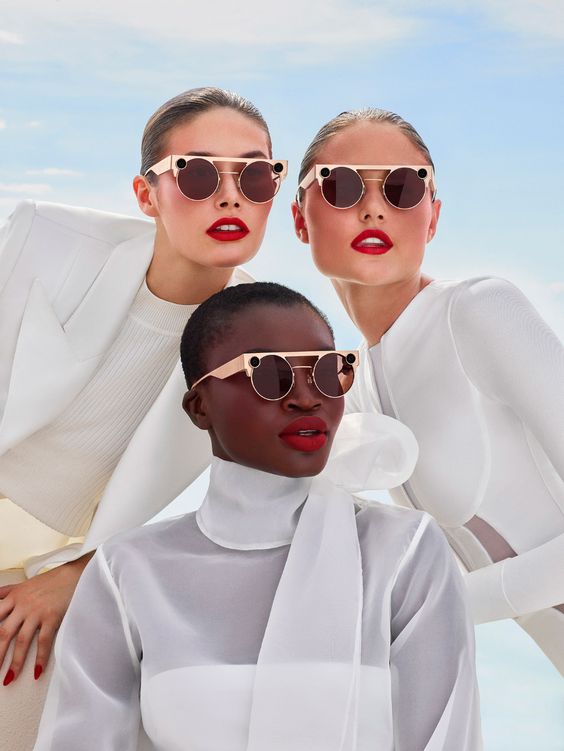 How to Choose the Right Sunglasses
The right pair of sunglasses can really add a dash of oomph to your personal style. It is a quintessential element of every fashionable individual's closet. The best part is that sunglasses are not only stylish accessories, but they also help protect those big, beautiful eyes. In sync with latest fashion and functionality, these sunglasses are definitely worth adding to your collection of accessories. However, with a plethora of styles available, choosing the right pair of sunglasses requires a little bit of research.
The secret to finding the most suitable eye accessory depends entirely on two main factors: style and face shape. While the right style can turn you into a showstopper, the wrong ones can do the same in the worst way. Therefore, when looking for the right pair, keep these tips in mind to achieve the right look.
How to Choose Right Sunglasses According to Your Face Shape
It is no secret that most of us want to try every single style on the list. But, there might only be a few that really suit your face shape. In order to decide, you will have to recognize the shape of your face first. Here are a few features of every face type, on the basis of which you should be able to categorise yours. By going through the following list, you can correctly decide on how to choose the right pair of sunglasses for yourself.
Sunglasses for Oval Face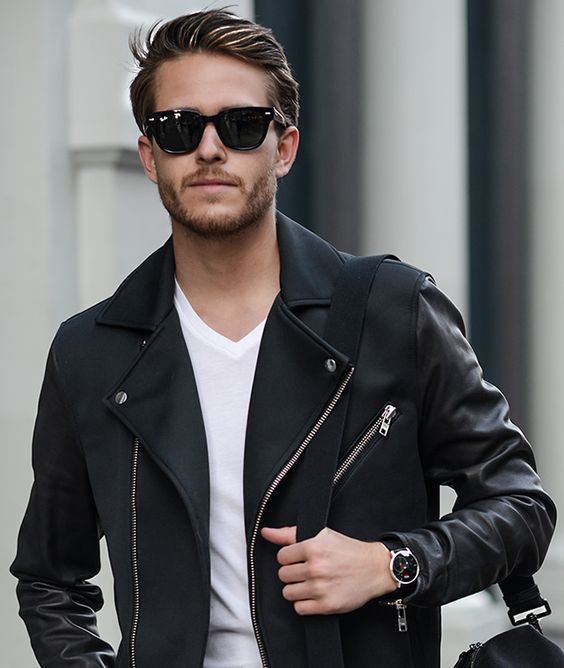 An oval face can be easily recognised by its balanced and even features. In such cases, the chin is slightly narrower compared to the forehead, while the cheekbones are wider. The facial characteristics of an oval shape match up well with almost any type of eyewear. This is also the most unique and versatile face for a fit. As the length is greater than the overall width, you can easily sport round or square framed sunglasses. Wayfarers, aviators and oversized sunglasses are the best add-on to your face shape and outfit, as they will highlight your symmetrical facial features. Just make sure that the oversized glasses aren't too big either. Girls can opt for a neatly-tied pony while guys can work wonders with hair gel while donning some old-school aviators.
Sunglasses for Round Face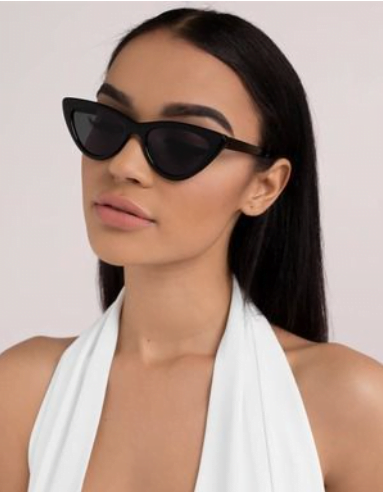 A round face is characterized by a soft, circular shape, which is almost the same in terms of length and width. The cheeks are fuller, forehead wider and chin rounded in such a face type. Angles on a round face are not completely defined while the curves are quite noticeable. While choosing eyewear in this case, the focus should be on making your face look thinner and sharper. The pair you pick should lack curves and emphasise sharper lines. Angled frames such as rectangular and square as well as wrap and shield sunglasses are the best choices as they sharpen soft features. Wayfarers and cat eye sunglasses are perfect for your styling needs if your face is round.
Sunglasses for Heart Face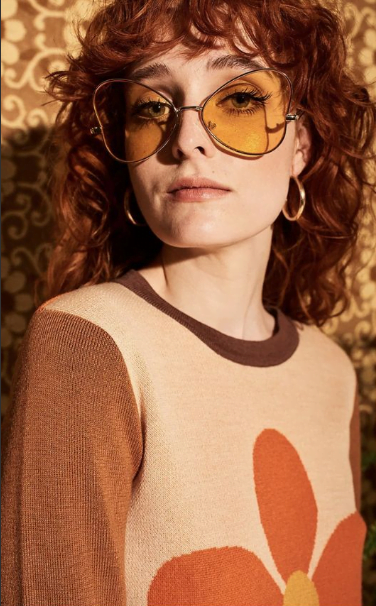 You have a heart-shaped face if your forehead is broad and tapers downwards to a smaller and thinner chin. The jawline is narrower compared to the rest of the face types mentioned above. If you have a heart-shaped face, then you generally have higher and angled cheekbones, which neatly follow the contour lines of your face. We recommend you try sunglasses that are wider than your forehead as you need to create a balance by shifting the focus downwards whilst creating an elongated effect. Cat eyes, butterfly and wayfarer sunglasses are the ideal picks if you have a heart-shaped face. You can also try out different styles with aviators and sporty shields, which look equally stylish.
Sunglasses for Square Face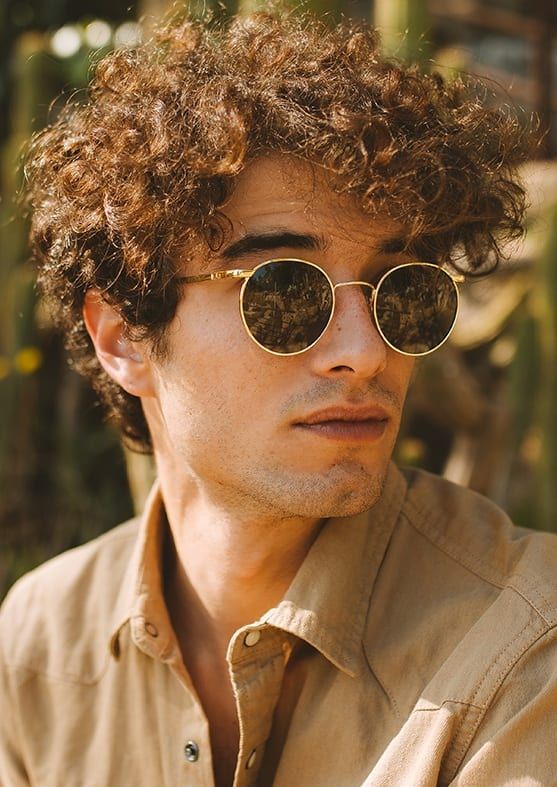 People with square-shaped faces generally have very well defined face angles. These are strong and well-defined on the jawline, cheeks and forehead. The jawline is horizontal while the chin is slightly squared in terms of the overall shape. As most of your features are highlighted because of the sharp angles, you should choose sunglasses that curb and soften the effect of geometric lines. To round out the facial characteristics, we advise you to go for frames with round and oval edges. Round, butterfly and aviator sunglasses are the best picks for square-shaped faces. Stick to the rule that any eyewear with sharp and angular edges is a strict no-no here in terms of style.
Sunglasses for Diamond Face
Apart from the four aforementioned shapes, another one that is quite common is the diamond shape. Such faces can be recognised by the narrow jawline and forehead, with the cheekbone being the widest part. If you have all the characteristics of this facial category, then you should put focus on balancing and equalising those features. You should opt for frames with gentle curves that are not broader than the cheekbones and complement your face type. Oval and rimless glasses are the right eyewear styles to go for if your face is diamond-shaped. Keeping these points in mind, your worries regarding how to choose the right sunglasses for a diamond-shaped face will come to an end.
Sunglasses for Oblong Face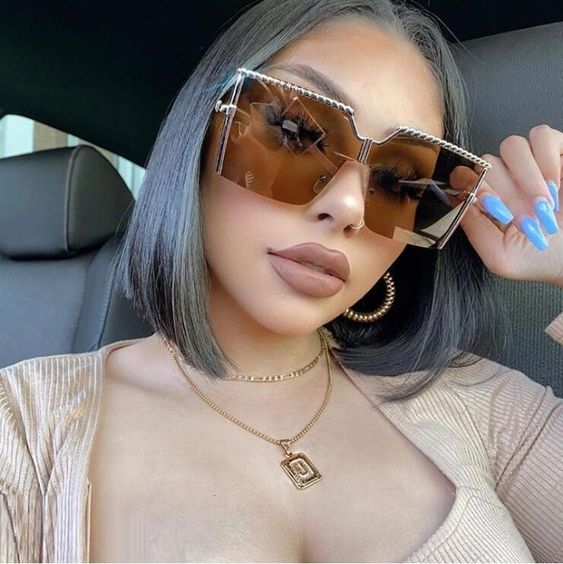 Oblong is another facial type that is often mistaken as a square shape. An oblong face is actually rectangular, with the length longer and narrower than square and a few defined angles. All you need to do when looking for a pair that complements your face shape is finding the one that adds some width to it. You can try on oversized sunglasses, which cover the excessive length. Vintage frames with tall and deep lenses can also add an edge to the face and sharpen the features. If you have an oblong face, then we recommend you pick wraps, shields and wayfarers for accessorizing. One thing that you must not forget while picking a style for yourself is that small frames are usually an unwise choice for this face type.
We are sure that by now you've got all the information you need on how to choose the right sunglasses. Latest styles, fashionable tints, designer frames and an endless pool of options to choose from.
Popular Searches
Organic makeup brands in India | Skin care routine steps | Sustainable Fashion Brands | Luxury clothing brands in India | Sugar Makeup Kit | Perfect Makeup Products | Cosmetic Guide | Fashion Magazines in India | Top Fashion Photographers of India |Best Watch Brands in India | Ethnic Wear Brands in India | Bridal Lehenga Trends 2021 | Best Shoe Brands | Types of Sports Shoes | Health Benefits of Running |