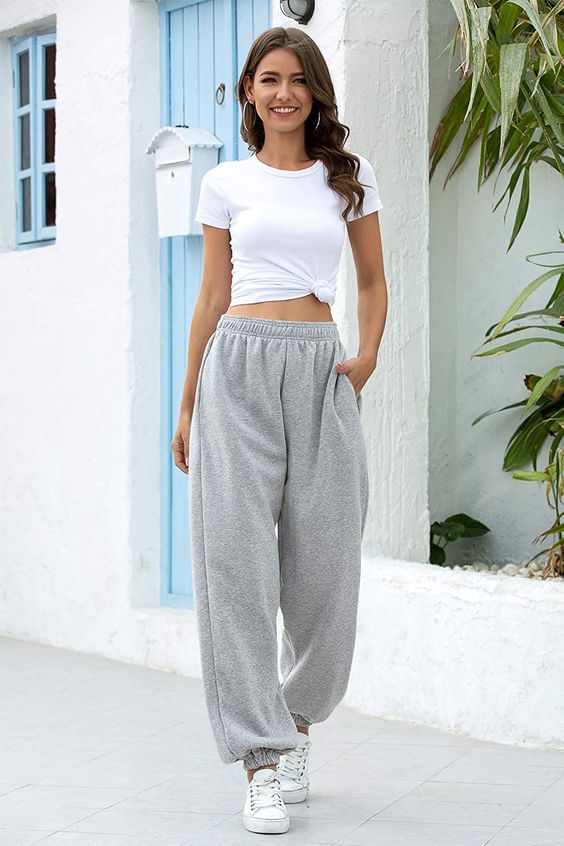 Whether fitness is a large or small part of your life, find the right sporting gear to make it a pleasant one. Buy track pants to keep yourself comfortable whether you're running, playing a sport, or sweating it out at the gym. Most people prefer track pants for working out or for playing some sports as these Outfits have a relaxed fit, stretch well, and keep you comfortable while exercising. If you have a very active lifestyle, track pants are just something you're likely to use every day. In this case, it's best to stock your wardrobe with several pairs so that you don't run out of choices. With track pants around, you'll have one less excuse for not working out, but before you buy, use this guide to make sure you know your best style and fit.
Also Read: Top Fashion Designers in India Leading the Fashion Industry
Types of Track Pants
First, let us familiarize you with the different types.
1. Fashionable Track Pants
Fashionable track pants come in many fabrics, and some even feature moisture wicking qualities. You'll find plenty of stylish and modern take on the original track pant, some even made of velour and silk. Keep these pants in mind when you're just looking to lounge in comfortable clothes.
Also Read: Types of Tops for Women to Choose From
2. Nylon and Polyester Track Pants
These track pants are best suited for the gym or sporting activities. Thanks to the material, these track pants are wrinkle resistant. They're usually durable and can be worn after multiple washes. They retain their sheen for a long time too. You've probably seen athletes wearing these over their jersey shorts before a game in colder weather.
Also Read: Top 10 Richest Cricketers in the World
3. Cotton Track Pants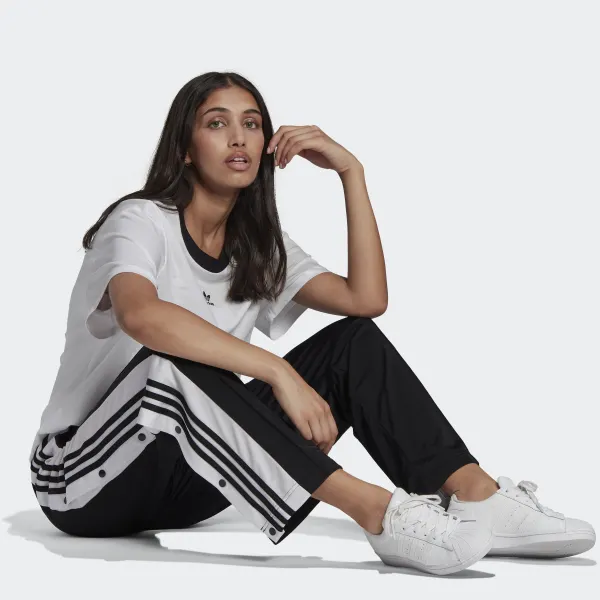 Many people wear cotton track pants when lounging or running errands. These track pants, combined with hooded sweatshirts or T-shirts, become a hard-to-resist, comfortable alternative to jeans and are, therefore, often ridiculed by trendsetters. Cotton track pants are also suitable for a game of cricket on a Sunday.
Also Read: 9 Types of Nail Shapes: A Guide to Choosing the Right Nail Shape For You!
Track Pants Styles
Choose from myriad styles of track pants in our selection for men and women. Though most track pants have a relaxed or loose fit, slim-fit options are also available. Browse our range of men's slim-fit track pants for a latest fashion addition to your wardrobe. Track pants may or may not have pockets, and some come with zip-pockets; so you should choose a pair that suits your personal preference. One thing that people love about track pants is the flexibility around the waist provided by an elastic band or drawstrings.
Choose track pants in a variety of colours and patterns to make a fashion statement. Low-waist track pants are perfect for those who prefer bottomwear that sits below the navel. Ladies, a pair of low-waist track pants with a colourful sports bra could make a great outfit for your belly dancing class. Another popular style of track pants is the one with an elastic cuff near the ankles. This style is preferred by many who want a loose fit top but prefer a tapered or skinny fit pants. Several of the men's sportswear track pants in our range are available in this style.
Also Read: 11 Types of Tea You Must Really Know
How to Style Track Pants
Today, track pants are not only worn for sporting activities and lounging; track pants have entered the world of high fashion. It's not uncommon to see celebrities sporting a pair of track pants in public for a cool, laid-back look. Designer track pants can now be seen on the runways and at high-profile events where they were formerly a no-no. The new, trendy designs and eye-popping colours have definitely taken track pants from track-field chic to super stylish.
Silk and velour track pants, which are available in a range of exciting colours and designs, can be the effortless part of an edgy evening ensemble. Try wearing a pair of silk mauve track pants with a contrasting orange crop-top to the cocktail lounge Saturday. Add some glamour with a fitted white jacket and a pair of white high-heeled pumps. Buy designer track pants and flaunt a style statement that's relaxed and athletic-chic.
Also Read: Different Types Of Skirt You Will Love
How to Choose the Right Track Pants
With such a wide variety of track pants to choose from, picking the right styles and knowing how to wear them depends primarily on your need and taste. Given their versatility, it's a good idea to buy track pants in different styles and fabrics. Here's a quick-reference chart to summarize the options and tips we've covered.
| | | |
| --- | --- | --- |
| Style and Material | Recommended Purpose | Is It Right for Me? |
| Cotton Track Pants | Extremely casual settings, lounging at home or in hotel rooms, hectic shopping trips, running errands, and light exercise such as walking | Everyone could use a pair of these track pants; they're perfect for those days when you have plenty of weekend chores. |
| Polyester or Nylon Track Pants | Moderate to intense workouts indoors and outdoors, sports activities, competitive games, and more | If you're a fitness buff who loves running or if you're training for competitive games, these track pants should be a part of your wardrobe. |
| Velour, Silk, or Satin (Fashionable) Track Pants | Social events like art exhibitions, informal get-togethers, long flights after which changing immediately might not be an option | Own a pair of these if you have a full social calendar, especially one that's booked with weekend parties and lounge meet-ups. |
| Track Pants with Elastic Ankle Cuffs | Depending on the material and design, can be worn while working out or as part of a cool, casual outfit | These track pants are ideal if you practice Yoga or Pilates; you won't step on your pants, and they won't crawl up your legs as you do various poses. |
| Track Pants with Pockets | Depending on material and design, purposes may vary | If you like wearing track pants while getting chores done or when walking around the block, you might prefer ones with pockets to hold your phone, keys, and loose change. |
Popular Searches
Rainy Season Shoes for Men | Rainy Season Shoes for Women's | How to Choose Footwear | Types of Watch | Fashionable Watches for Men | Skin care routine steps | Types of Formal Shoes | Best Watch Brands in India | Everything You need to know about Face Serums | Fashion Magazines in India | Top Fashion Photographers of India | Organic Makeup brands in India | Sustainable Fashion Brands | How to Care for Leather Shoes | Summer Outfit Ideas |