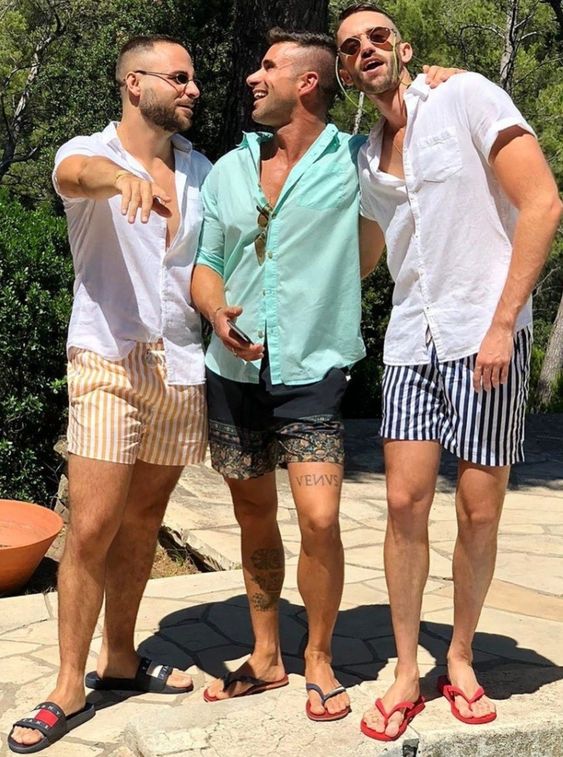 It's time to beat global warming by flaunting those sculpted legs in shorts. The temperatures are rising and you need to get into form to bowl the world over with your avant-grade fashion sense. You have worked hard to sculpt your legs and tone your body into an eye-candy visual, so don't hide your efforts. Show off your hard work with some amazing structured shorts available in numerous prints or solid colours. Shorts emerged during the First World War when gun bearers were required to march through long fields. Made using khaki, those shorts were comfortable and lasted longer. Go from a sharp dressy look to a cool laid-back look by choosing versatile patterned shorts. Add a touch of whimsical fun to your wardrobe by pairing solid coloured shorts with checked shirts or paisley-print shorts with solid coloured T-shirts.
Be Comfortable
Summertime calls for a treat for your legs that have been shackled breathless in a layer of jeans or warmers. Liberate your legs and let them feel the touch of fresh air through the rising temperatures. Make comfort your biggest ally this season, by finding shorts with more leg room. First and foremost, the rule is to be comfortable with your selection. Infifashion has endless options available in various styles and designs to suit your fashion sensibilities. Choose from high rise or low waist shorts to pair them with your classic white crew-neck or printed polo T-shirt. Avoid buying shorts that are too tight, small, or wide.
Selecting the Right Style
One thing that a man should keep in mind while shopping is that style matters. Every man is different in terms of looks, build, and comfort level. We suggest that when shopping for shorts, make a checklist comprising factors that drive your sense of style. It is all about what makes you feel the most relaxed, and that's what matters most. Pay attention to the colours that suit your legs and skin tone. You can opt for flannel or printed shorts if you are bold enough to carry them off with a solid colour T-shirt and leather flip-flops. Try textures available in men's shorts to give an edge to your look.
If you spend a lot of time by the water, either as a lifeguard or someone who sits poolside, a pair of deck shorts would look nice on you. You can always try printed shorts for men, if you like patterns that are colourful. Paired with a relaxed-fit shirt and flip-flops or loafers, you get a casual appearance that is appealing to others. If you do a lot of training or bicycling events, a pair of nice training shorts will make you stand out. You can show off your athletic legs as these shorts often end at the thigh area.
Types of Shorts
With a storied history, shorts have evolved from being just military shorts to the biggest wave of trend. The simple pair of khakis has gone through endless nip-and-tuck jobs to offer that exceptional beech-goer-weekender vibe right in the middle of the suburbs. Feel like an uber-cool stud as you experiment with a fedora, printed T-shirt, beaded accessories, and torn-hem shorts. But before all this, you need to understand what exactly will suit your style. Let's take a look at the different types of shorts and understand the difference in depth:
Cargo Shorts
These men's shorts are named largely for the pockets contained on either sides or in other strategic places. They offer a relaxed feel and can be easily flaunted on various occasions like picnics, family gatherings, trips to sporting events, or weekends spent at home. Cargo shorts come in handy when you want ample amount of space for your knick-knacks. These shorts generally range between mid thigh to below knee in terms of length. You can pair cargo shorts with relaxing T-shirts and sandals or flip-flops. To add some funk to your look, try pairing khaki cargo shorts with a polo T-shirt and a pair of shoes in a striking colour combination.
Chino Shorts
These men's shorts, named after the fabric used in manufacturing them, are a lot like cargo shorts in terms of offering a relaxed feel. You won't find pockets in these shorts like you do in the cargo style, but the overall effect is still the same. These shorts are ideal for a day on the golf course, a drive out into the country, or just about any other casual activity that doesn't involve exercise. Pair these with loafers and a polo shirt and the look will be eye-catching.
Running Shorts
If you are health-conscious, gear up and head out for some jogging followed by a rigorous cardio session at the gym. Top off your jogger look with a pair of running shorts in neutral colours and styles. Browse through infifashion's selection of latest shorts of men to complete your 'health-freak' look. Try the cotton shorts that are highly breathable and comfortable to the skin. A good pair of running shorts, when paired with a T-shirt and sneakers, makes for a good wardrobe when out jogging in warm or cold weather or if you are on a treadmill.
Swimming Shorts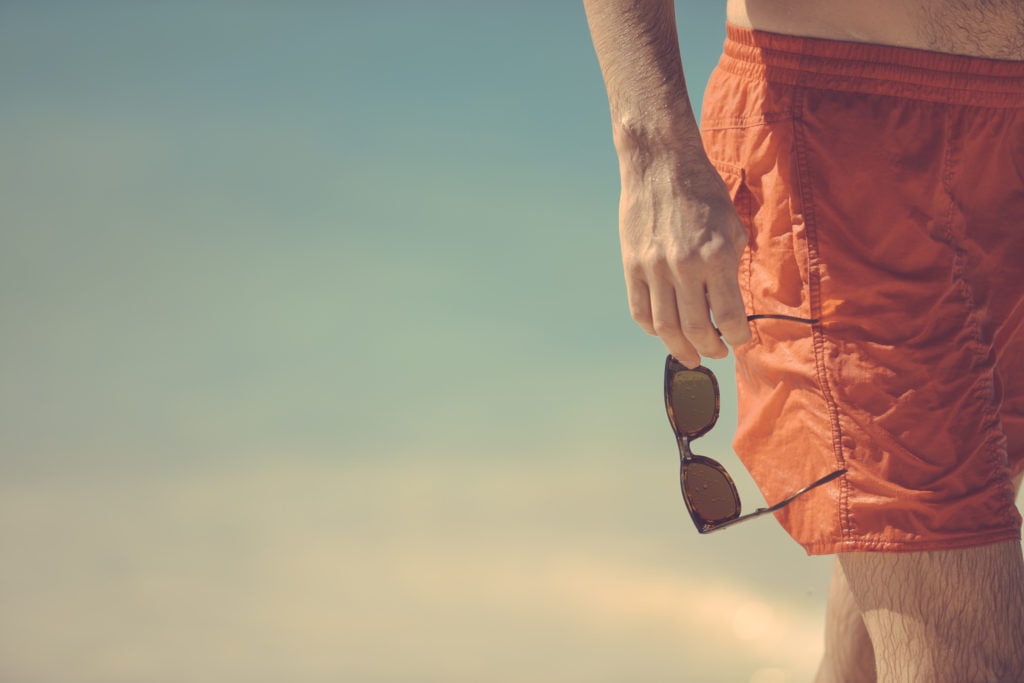 Also known as swim trunks, these men's shorts have the same make as running shorts. Substitute water for exercise and you get the idea of how these come in handy. These are often made using polyester, which is wrinkle resistant and wicks sweat off easily. Wear these with a T-shirt and flip-flops, because you will be removing your top half to jump in the water unless your friends want to toss you in fully clothed.
Fit Matters
Men's shorts can be very easily classified according to the fit they are available in. Most of the shorts offered online fall under relaxed-fit category, This fit is known for offering your legs unrestricted movement and an airy feel throughout the day. The other category which is really liked by the fashion enthusiasts is slim fit.
Relaxed-fit Shorts
Designed to offer relaxed movement, these shorts are best for lounging or running errands in. We recommend these shorts if you indulge more in activities like family cookouts, picnics, trips to the beach, or vacation excursions in warm weather. You don't want to have shorts that mould against your thighs and leave you feeling uncomfortable. These relaxed-fit shorts often go well with loafers or flip-flops, as well as T-shirt styles ranging from polo to crew neck and everything in between.
Slim-fit Shorts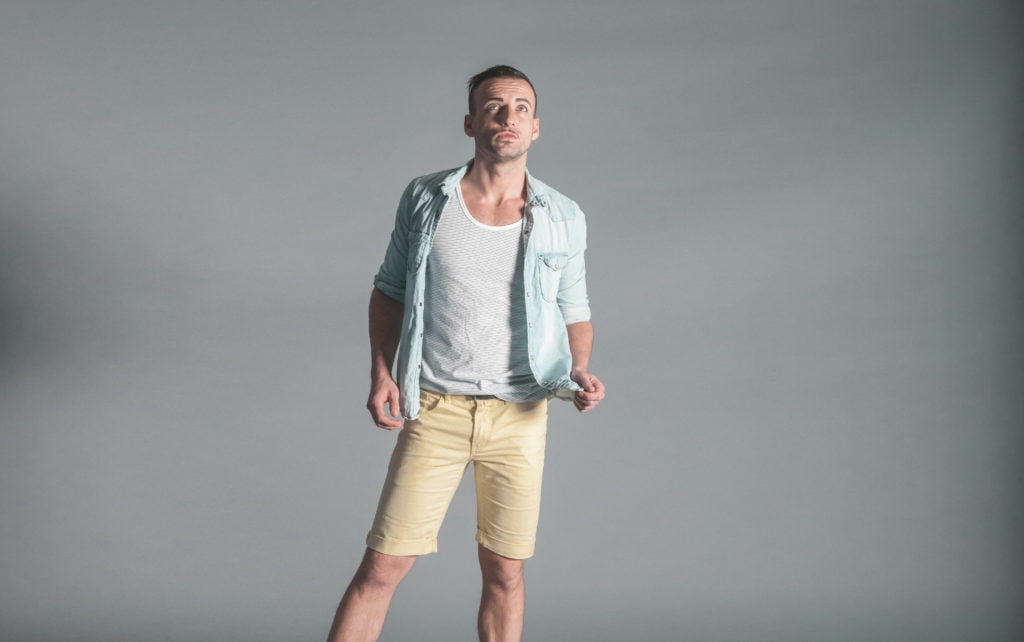 Do you want to show off your toned legs in a way that garners loads of positive attention? Maybe you've lost a few pounds and you want to show off the weight loss in a positive fashion. Slip on a pair of loafers, wear an attractive polo or a button-up shirt, and put on a pair of slim-fit shorts.
Buying the right pair of shorts can be confusing, but our vast assortment will leave you walking away with numerous ideas. From cargo to chino style, slim fit to relaxed fit, and other styles in between, infifashion is a site to behold when it comes to finding the right pair of men's shorts. Play with colours or prints to come up with looks that can turn people green with envy. Just remember one thing before buying a pair of latest shorts for men- always opt for a style that suits your personal style. Avoid loose or too tight shorts as these can spoil your well-put-together look within seconds.