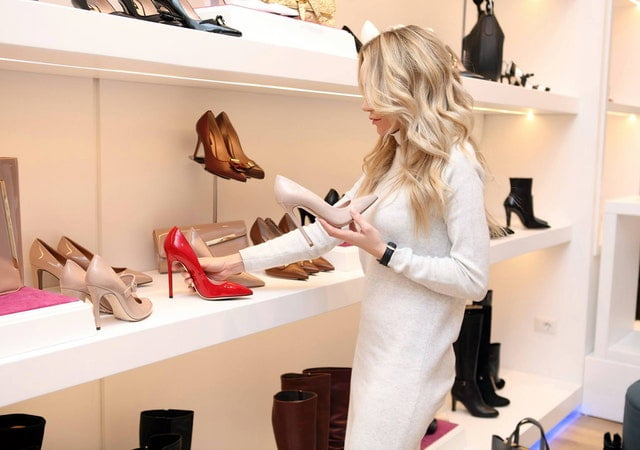 The footwear you choose contributes to people's judgement of your fashion sensibilities just as much as the clothes you wear. In fact, it wouldn't be an exaggeration to say that your footwear says much about your personality and attitude. Contemporary styles of footwear have blurred the line between performance and fashion. The buckle details, stitched overlays, textures, supportive footbeds, shapes, colours, and other elements convey a lot about the type of footwear you like. Whether you choose cowgirl boots, stilettos, moccasins, lace-ups, sandals, peep-toes, or sneakers, your footwear can make you stand out.
How to Choose Footwear
Who doesn't wish for a pair of shoes that is impeccably fashionable and yet extremely comfortable? Well, they do exist! Below we have outlined a few guidelines that you can use to select better footwear.
Comfort is Key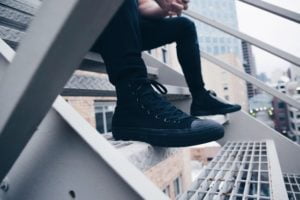 Buy footwear that fits your feet and don't force your feet to fit the shoes. While buying a pair of shoes, make sure you are completely convinced that the shoe fits. Try the shoe on and walk around in it. Put both shoes on; you may have one foot that's slightly larger than the other, so testing both shoes is imperative. Because even the slightest confusion may cause trouble later, keep the following points in mind while trying to pick out comfortable footwear:
The higher the heel, the greater the pressure on the front of the foot. Choose your footwear such that the balance between the heel and the toe is well-maintained.
A good, firm heel counter locks the entire foot comfortably and provides firm support.
Some materials and textures provide more cushioning and shock absorption than others.
Look for pairs of shoes with plenty of room in the toe area. This prevents constriction of the toes.
The Footwear Sizes You Need
Did you think that once you became an adult, your feet stopped growing? Well, it's time to revise your facts as the size of your feet may increase in both length and width throughout your life and there isn't really any biological indication that tells us when this phenomena is likely to stop. Don't worry; your feet didn't grow by two sizes last night. If your normal size doesn't seem to fit all of a sudden, it's probably because the sizes of the particular brand you're trying vary slightly. You can actually count on your footwear size varying from brand to brand. So, it is wise to try every shoe on. Do not force the fit just to stick to one size!
Consider the Purpose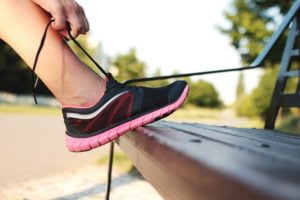 Do you intend to buy a pair of shoes for short-term use? Choose a flat shoe with classic cuts that are sensitive to uneven surfaces. Looking for an everyday shoe that can comfortably take you from summer to winter? Footwear with a thick and durable sole is just what you need. However, you can experiment with the materials and fabrics as well.
There are some activities that demand specific types of footwear. A day out hiking demands sturdy footwear with a tough sole and grip that can take you long distances across natural terrain. A running shoe with enough breathability will keep your feet fresher during morning jogs. Try stiffer cross-training shoes for gym workouts, flexible court shoes for sports like basketball and tennis, and fitness shoes for ultimate cushioned support during aerobics sessions.
From Birthday Party to Conference Room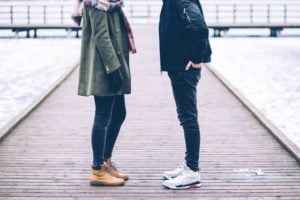 Your choice of footwear must complement the attire you are wearing and match the event you are attending. Climbing the chart of popularity are flat lace-ups in perky colours for women and suede moccasins for men. Alternatively, gladiator-style women's boots and ankle-length buckled hiking shoes for men scream of urban adventure. Putting aside the functional and sturdy, pointy pumps and metallic heels make for perfect party footwear. While sipping coffee with friends or taking your girlfriend out for dinner, you can wear a pair of flat casual footwear with your uber-cool T-shirt and jeans ensemble.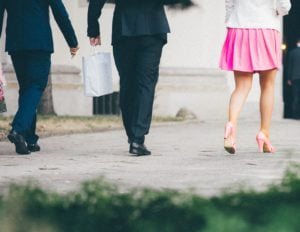 A wedding or some religious celebration calls for embellished stilettos or a pair of jodhpuri mojris. Wear black or white buckled pumps or peep-toes with your cigarette pants or pencil skirts to a conference. A classic pair of pumps can easily take you from day to night. Men can play it safe with a pair of slip-on or lace-up leather shoes while at work. Shift to an ankle-length dress shoe for the after-office cocktail dinner. Whether it is your favourite edgy pair or the best classic one, make sure your choice of footwear aptly fits the mood of the event you are a part of.
Footwear for Every Season
Well, you can see a drastic change in footwear styles and colour schemes with the change of seasons. When you are looking for comfort and the north wind gets a touch colder, hold your feet hostage to heavy quilted boots. Go footloose and highly individualistic in fabric sandals with high-voltage colour bursts when the sultry sun bites you like crazy. Think earthy, minimalist loafers for spring and let monsoons find you in crocs, floaters, and flip-flops.
Footwear for Small Feet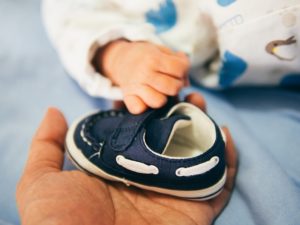 Growing kids have soft and tender bones, so choosing footwear for kids demands special attention. Their footwear should be constantly in sync with the needs of growing children's feet. Your kid's footwear must have enough toe space and a stiff heel for sufficient support. When available, choose the high-ankle, round-toe ones with shoe laces or Velcro closings. Shoes in bright colours will go best with their playful outfits.
Footwear for the Right Impression
Footwear styles and trends are ever evolving. Starting from a fundamental pair of footwear from a modern man's urban closet to classic high-top ladies' designer footwear, every pair speaks volumes about class and style. A few tasteful pairs of shoes can easily enhance the fashion quotient of your existing wardrobe. The wide selection of men's , women's, and kid's footwear here will leave you spoiled for choice. Buy footwear from reputable brands to take your style a notch higher. We make sure you come back for more to enrich your footwear collection.