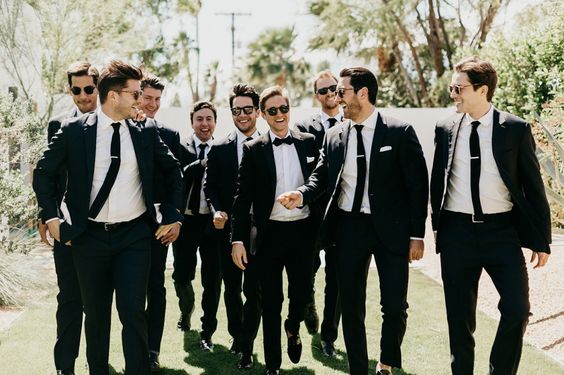 Nothing looks better on a man than a well-fitted suit. It's elegant, chic, and stylish! The secret to a great looking ensemble is a blend of latest fashion and a great fit no matter what your build is. Even guys with toned physiques can walk away from the dressing room looking not quite put-together in suits that don't flatter their figures. If you've decided to pick designer creations to add to your wardrobe, you need to know how to choose a suit from the numerous options available. You'll notice a boost in your confidence and will inspire others to make the right shopping choices too.
Find the Right Cut
Fashion changes with the fashion trends and it can be a challenge staying ahead of the pack. Your best bet is to pick classic designer suits. They can take you through different occasions and ensure you always flaunt a flawless look!
The Italian Cut Suit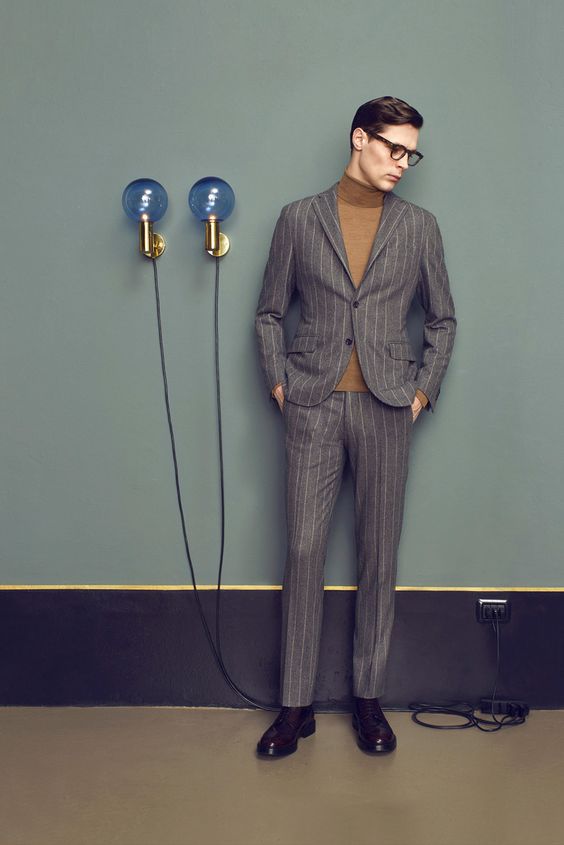 A sleek, slim fit is key to the Italian cut. Here, style rules and it's extremely flattering on all figures. The jackets are shorter and the shoulders are padded to lend more definition to the wearer's figure. The buttons on the jacket are also placed higher up as are the notches on the lapels. This gives the illusion of length so that even smaller frames appear elongated. We suggest going for one of these super stylish cuts in a lighter fabric. Consider a navy pinstriped suit with a slight sheen that you can complement with a cream shirt.
The British Cut Suit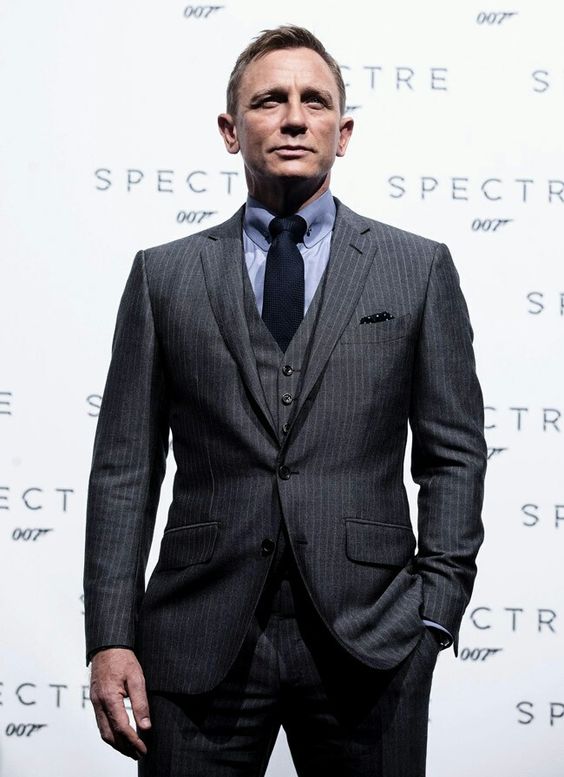 What else is James Bond known for besides his cool gadgetry, good looks, and mind-boggling combat skills? His suits, of course! Creations featuring smart British cuts is totally stylish. Where the Italian cut is perfect for men with lean, toned figures, the British cut isn't as slim fitting and is great for guys with slightly heavier frames. The jackets shoulders are moderately narrow so it's important to find the right size; otherwise, it'll look too tight. The pants are contoured, though not as much as the Italian cut. To make the most impact in one of these stunning suits, we recommend a charcoal grey number paired with a pastel-coloured shirt.
The American Cut Suit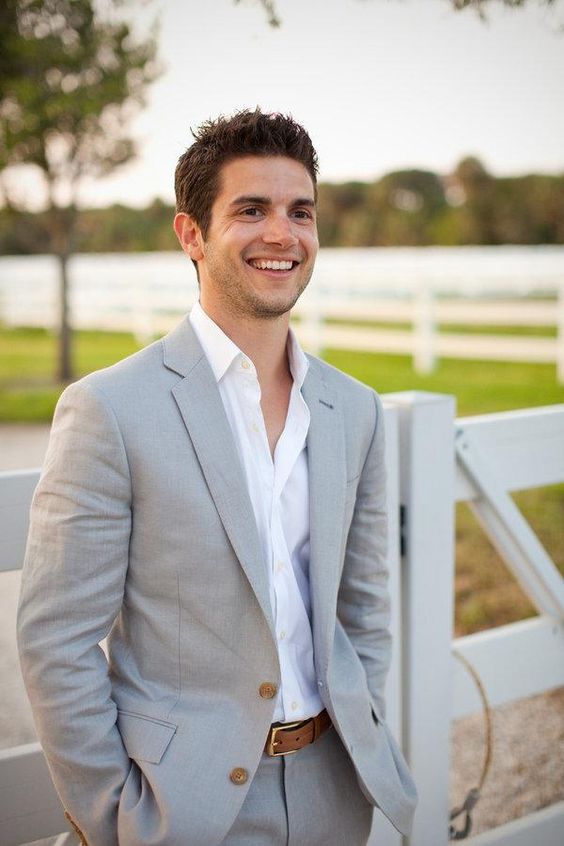 The American cut may be considered the complete opposite of the Italian cut. It favours straighter lines instead of contours and is considered more comfortable compared to its counterpart. The pockets usually have flaps, and the shoulders aren't typically padded. Men with large frames will look quite smart in this style. It's also the clever choice for guys who need to be in a suit for long hours. We suggest opting for suits in black and similar dark colours. They give the illusion of a much slimmer and sleeker silhouette. Vertical striped suits are also an option.
Tuxedos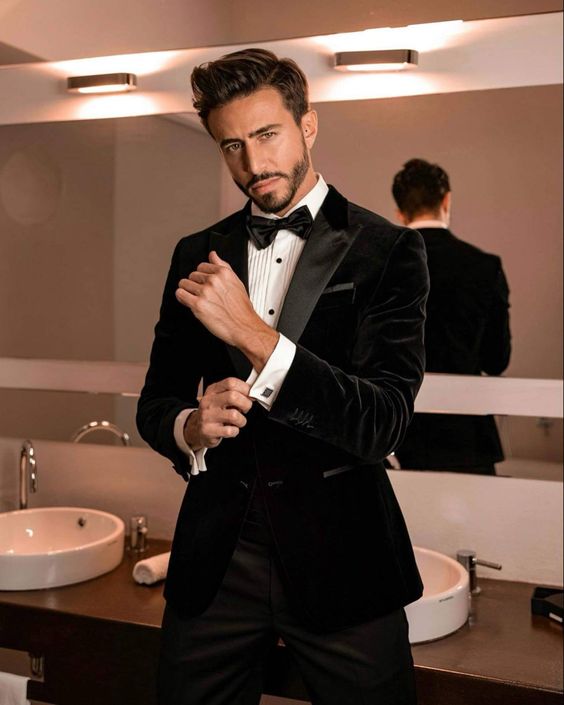 The cream of the crop, a tuxedo, is a must-have if you attend many formal affairs. They're incredibly dressy, much more so than the Italian and British cuts. Suits in black and midnight blue are what you should go for, with or without a hint of sheen. If you aren't afraid to really stand out, put a white tuxedo on your shopping list. One with subtle black accents can provide more definition. We suggest tailoring a tux instead of getting a store-bought one because a perfect fit is absolutely necessary. Put your elegant purchase aside for very special occasions.
Buttons on Suit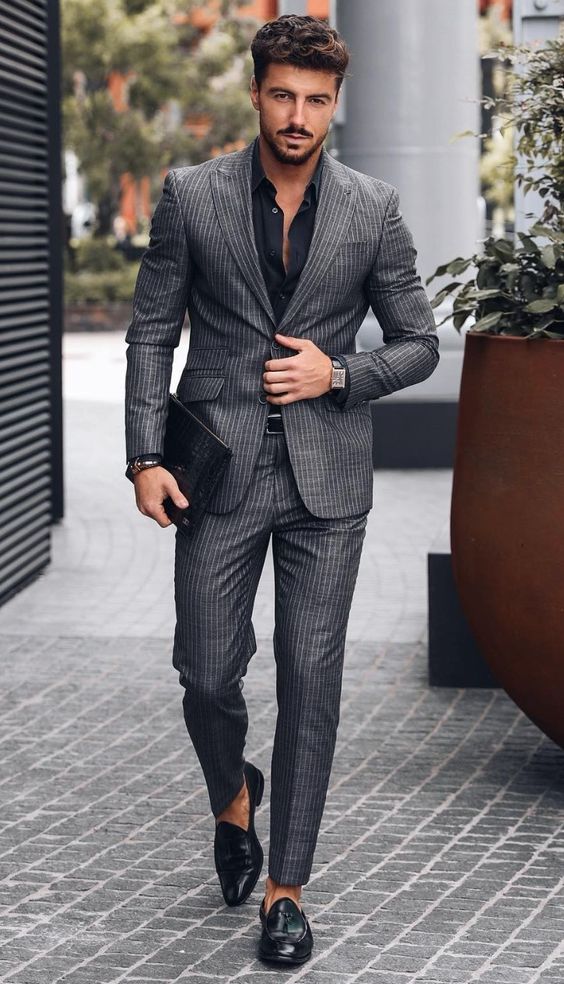 Men's suits may have jackets with one, two, or three buttons. The choice is yours but keep in mind that the wrong pick can ruin the effect of your attire. One-button suits are less formal than the other two and make for the ideal office wear and semi-formal ensemble. Guys with average builds can pull off this look the best. Two-button suits are the industry standard. They're the safest choice you can make and are usually the most flattering. Three-button suits are very dressy but you may have a tougher time finding them since manufacturers usually produce two-button varieties. If you do get one, wear it on special occasions, not as everyday office attire.
Single-Breasted vs. Double-Breasted
Most of the suits you'll come across are single-breasted with a single row of buttons running down the front. They can be formal or semi-formal and tend to suit most physiques. They can also be worn on various occasions. Double-breasted suits, which have two rows of buttons, look best on men with medium builds. Of course, you can tailor them to suit your physique but you'll probably find that single-breasted suits are more comfortable to wear. If you do like the look of a double-breasted suit, we suggest tailored pants, shirts, ties, and cufflinks that are properly coordinated, and wider peak lapels. We also recommend wearing double-breasted suits on extra special occasions and when you really want to stand out. They look a lot more formal and will likely appear out of place at work or at semi-formal events.
How to Get The Perfect Suit Fit
We've covered the most popular suit cuts you can choose from as well as the different styles you can go for. Once you've found your dream suit, it's time to gauge how well it fits. Keep in mind that you'll probably have to go for a couple of alterations to get the suit looking perfect.
• Two-button suits should have the top button sitting above the navel while three-button suits should have the middle button doing the same.
• Shoulder pads should never spill over the shoulders. Rather, they should end with the shoulders.
• Suit jackets should lie flat across your back when viewed from behind. You need alterations or a different size or cut if the fabric pulls.
• Lapels must lie flat on your chest. You should also be able to slip your hand under the jacket without ruining the lapel's clean lines.
• Unlike women's trousers that can be worn on the waist or the hips, men's suit trousers should always sit on the hips.
• Cuffs should reach the spot where the base of the thumb meets the wrist.
Well-fitted suits aren't cheap so prepare to spend quite a bit on those that look amazing. The best suits are great investments, however, since they can be worn over and over again and may last for years. If it's your first time buying a suit, we recommend a deep black number that's ideal for wearing to any dressy occasion. You can always get more creations in different colours later. Use our buying guide to learn how to choose a suit and make the perfect purchase that will get you noticed!
Popular Searches
Best White Sneakers for Men | Mens Summer Clothes Styles | Mens Date Outfit | Wedding Style Blazer for Men | White T-shirt Men's Style | How to choose Formal Shoes | How to buy Jeans | Best Beach wear for Men | Top Shoe Brands | Indian Fashion Bloggers | How to Style Maxi Dresses | How to Buy Jewellery | How to Style Skirt | Benefits of Running | Types of Yoga Clothes For Women |