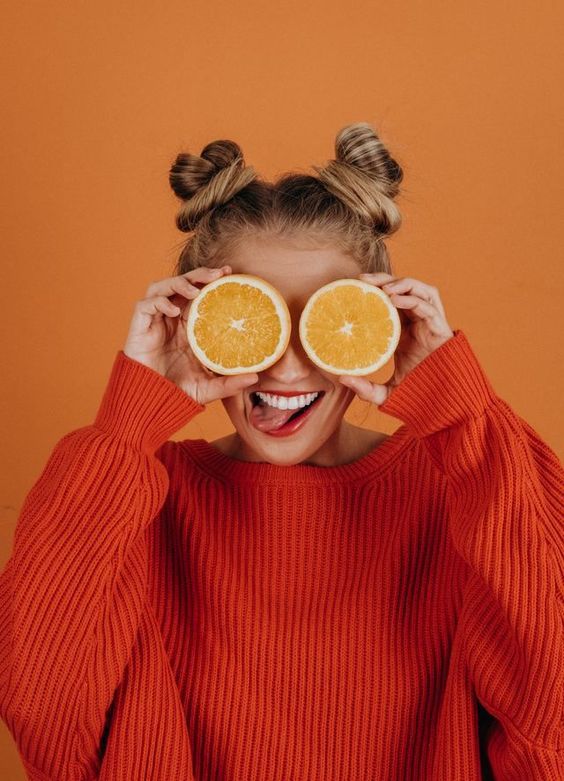 When it comes to skincare, we face a jam-packed world of products, which confuses us about what truly works. But, there is one game-changer element that works magically on the skin. It's none other than Vitamin C. Surely, many die-hard skincare buffs must have guessed that. The several incredible benefits of Vitamin C on the skin has urged us to share them with you.
There are basically two ways to instill the use of Vitamin C in your routine. The first has to be an adequate and nutritional intake of vitamin C, and the other is through topical application. In this blog, we are focusing on the application aspect. So if you are curious to know the benefits and application of Vitamin C on the skin, keep on reading.
Also Read: How to Get Rid of Pimples
Benefits of Vitamin C on the Skin
Let us understand why Vitamin C is so effective on the skin and the benefits of incorporating it into your skincare routine.
1. Safe to Use and Suits All Skin Types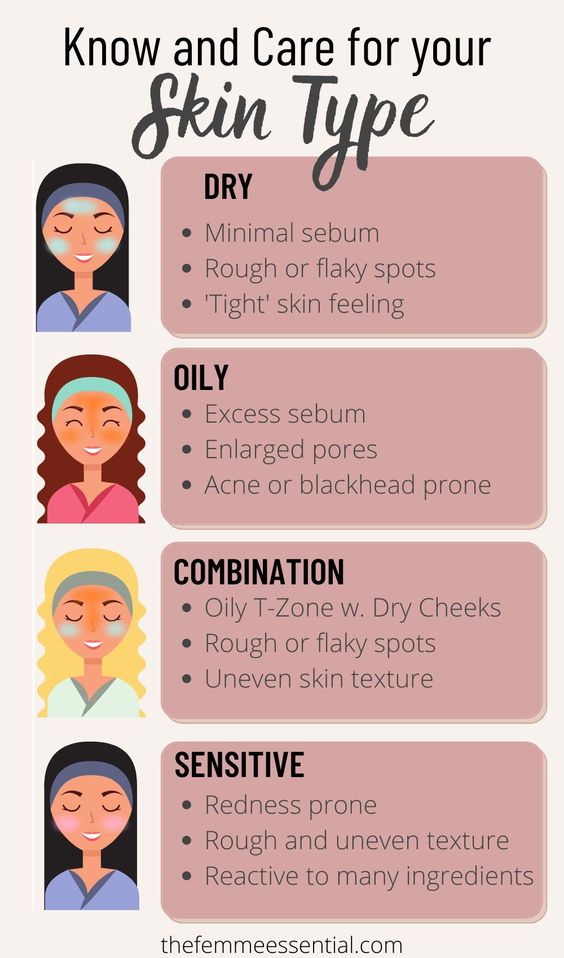 Vitamin C is the most abundant antioxidant that is already present in our skin. So, it is safe to use topically and suits all skin types, be it normal, oily, combination or dry. Most individuals can apply Vitamin C on their face for extended periods of time, but it is always advisable to do a patch test before. It is also safe to use with other skincare products like sunscreen, toner, etc.
2. Leaves a Hydrating Effect on the face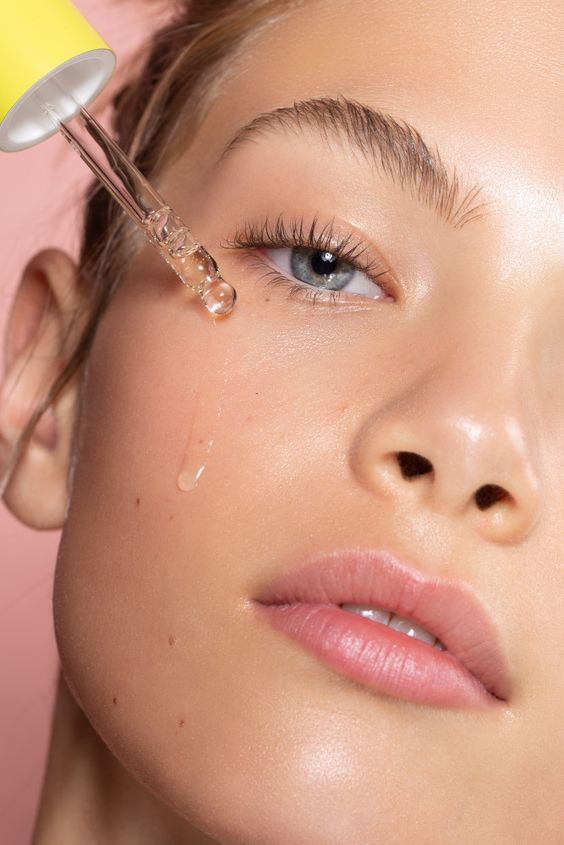 Moisturising is indispensable, without which you could experience dry, itchy, scaly skin texture and premature ageing. So if you want to bid these skin concerns goodbye, introduce Vitamin C in your daily skin regime. The ascorbic acid (Vitamin C) retains water, preventing the skin from drying or being oily. In fact, the skin gets plumper, smoother and nourished after regular use. This use is among the most valuable benefits of Vitamin C on the skin.
3. Relieves Inflammation and Evens-Out your Skin Tone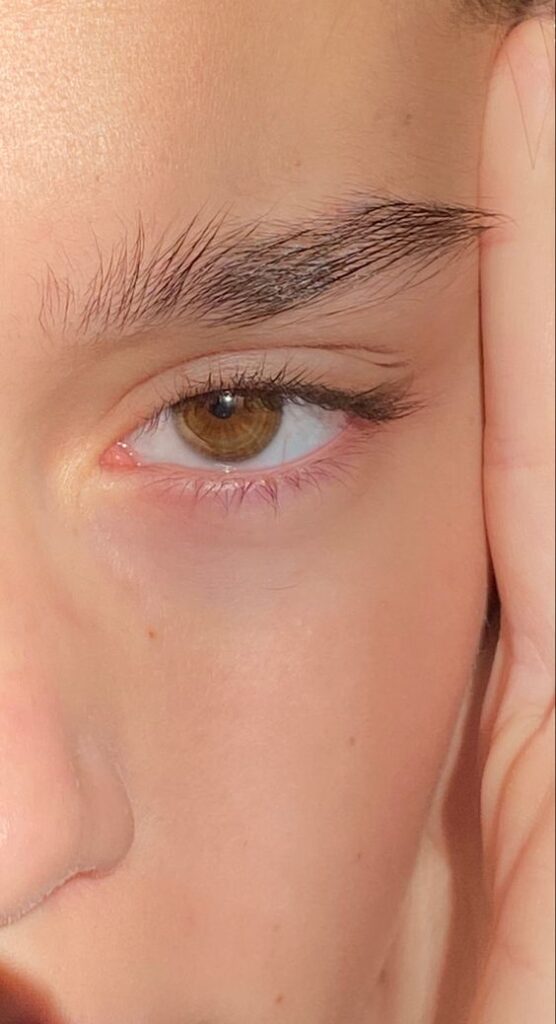 Vitamin C is full of antioxidants and an anti-inflammatory agent which assists in reducing redness, sunburns or other skin irritations. This way, it soothes the skin, decreases puffiness and lets your face glow from within. Furthermore, Vitamin C is capable of fading hyperpigmentation and has also been shown to impede melanin production, which gives you an even out skin tone.
Also Read: How to Boost Immunity
4. Reduces Wrinkles and Fine Lines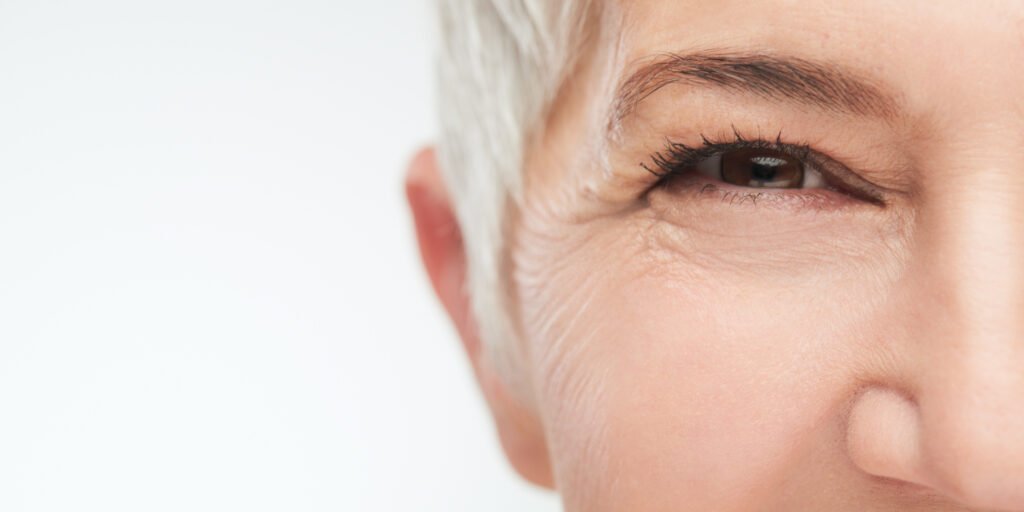 Collagen is a naturally occurring protein that is present in the skin, which gets depleted over a period of time. The result of lowered collagen production leads to signs of ageing, such as wrinkles and fine lines. The good news here is that Vitamin C is known to be an element that boosts collagen production through synthesis and protects the precious protein from wear and tear, giving you younger-looking skin.
5. Protects the Skin from Sun Damage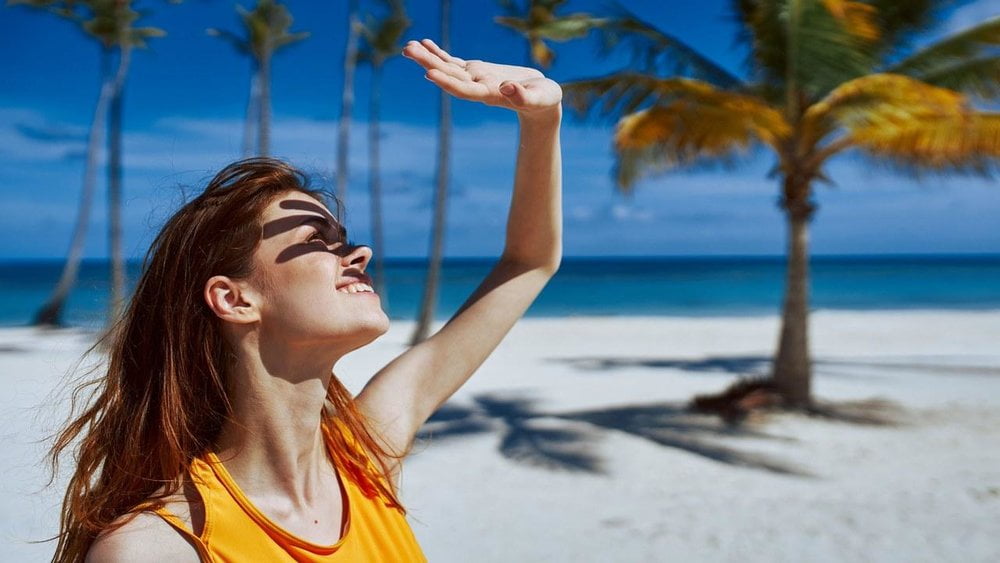 We all suffer from tanning, rough skin texture and redness from prolonged sun exposure. However, all these concerns can end, plus you can double protect your skin by topical application of Vitamin C along with a strong SPF sunscreen. Being a powerful antioxidant, Vitamin C counterbalances free radicals caused by pollution and harmful UV rays, which can otherwise result in substantial skin damage.
6. Possess Wound Healing Properties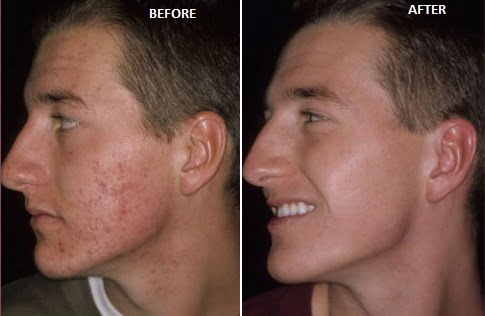 There have been continuous efforts and research to find out other benefits of Vitamin C on the skin, one of which is its ability to heal wounds quickly. Some of the common skin injuries include inflammation, scars and infections. The role of Vitamin C is to assist the body in increasing the production of collagen for healing such kinds of injury.
Also Read: How to Get Rid of Dandruff
7. Improves Skin Elasticity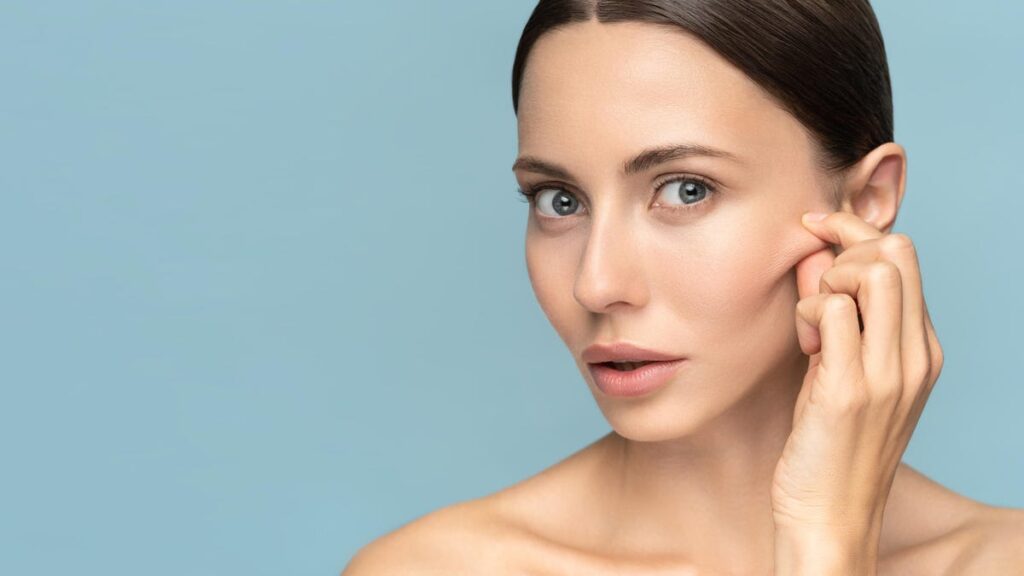 There wouldn't be a single person who dreams of obtaining a baby soft, supple and glowing skin. However, this wish can be accomplished by applying an adequate coat of vitamin C which assists the skin in promoting collagen and elastin (protein for elasticity) production. This results in a tightening effect, preventing and reducing skin sagging and other ageing concerns.
8. Remedy For Dark Circles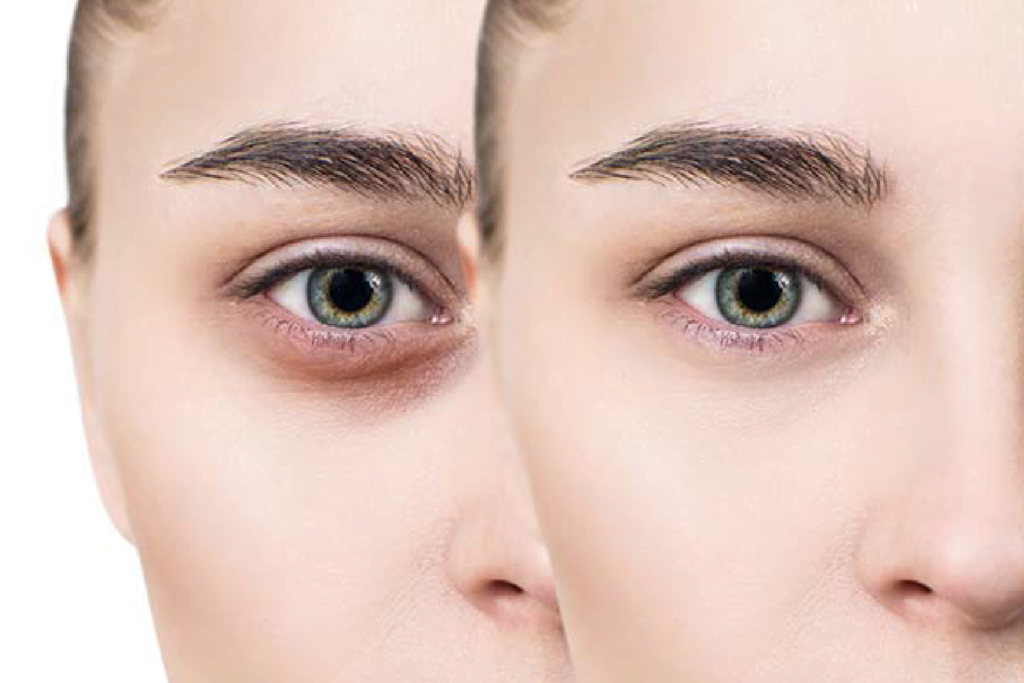 One of the most prominent benefits of Vitamin C on the skin is reducing dark circles. It strengthens the skin under the eyes by building collagen and increasing hydration. Also, Vitamin C is one of the natural and safest elements to use near your delicate eyes. Plus, the presence of antioxidants makes the skin elastic and resilient, which helps cover pigmentation underneath.
How To Use Vitamin C Effectively in Your Skincare Routine?
Now that you know the magical powers and benefits of Vitamin C on the skin, make the most out of it by following the steps listed below.
Cleanse your skin with a mild and gentle cleanser or face wash just to remove dirt or makeup.
Further, deep cleanse your face by wiping any dirt or makeup residue with an alcohol-free toner. This step will also assist in maintaining the pH level of your skin.
Next, take a small quantity of Vitamin C serum and apply it to your face and neck in a patting motion. Allow the skin to absorb the product's goodness by letting it sit for 5-7 mins.
Then, depending on your skin's needs, you can apply moisturiser if necessary.
Lastly, apply a good layer of sunscreen to further protect your skin from sun damage.
Also Read: Wedding Outfit Ideas for Women
Things to Note While Using Vitamin C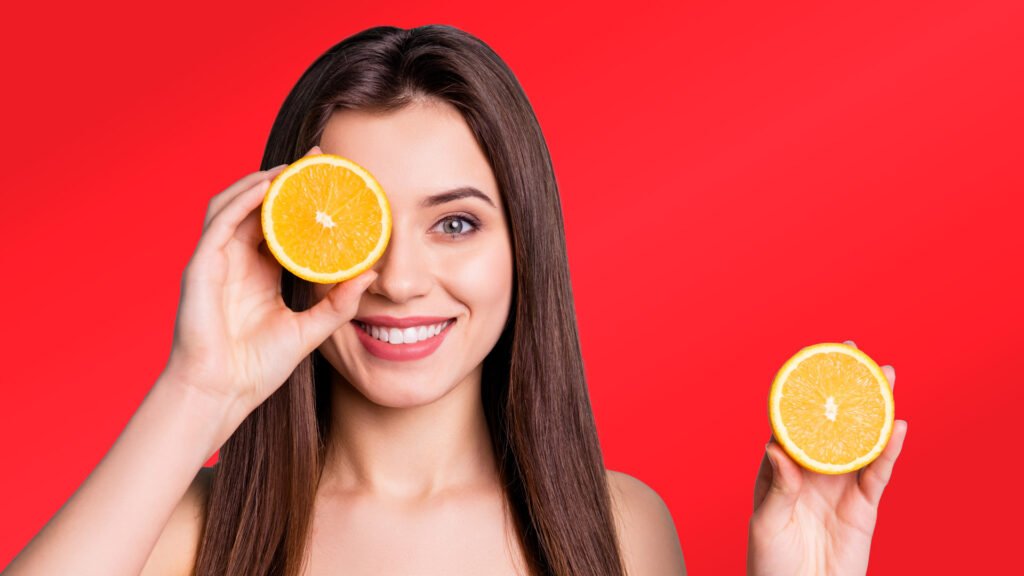 When you start your skincare journey and reap the benefits of Vitamin C on the skin, you need to check and note the following points.
Right Concentration
Different products will have distinct amounts of Vitamin C concentration. The general range follows between 5% and 30%. However, the ideal concentration for effective use ranges from 10% to 20%. Lower than this range would not be impactful, while higher concentration could irritate your skin. Also, use L-ascorbic acid as it is the most potent form of Vitamin C and offers more benefits than others.
Ideal Time To Use
Though Vitamin C serums can be applied at night as well as in the day, the most appropriate time is in the morning. This is because the UV radiation is highest during this period, and as we know, Vitamin C protects the skin from sun damage, so it is more effective in the day.
Also Read: Sustainable Fashion Brands
Avoid Using Certain Ingredients
Remember when using Vitamin C, avoid using retinol, niacinamide, benzoyl peroxide or AHAs/BHAs. This is because these ingredients either lower the impact and strength of the serum or react with Vitamin C. You can still use these ingredients in some other skincare routine, just don't use them in the same regime as Vitamin C.
Start Slow
If you are using Vitamin C for the first time, you should use a low concentration serum. Also, in the beginning, you can use the product twice or thrice a week and gradually increase the application or opt for a higher concentration, depending on the needs of your skin.
Also Read: Organic Makeup brands in India
Storage
Just like your skin needs care, even Vitamin C requires to be stored and maintained correctly. No matter what kind of Vitamin C you opt for, store it in a dark glass or an opaque, airtight container to protect it from light exposure; otherwise, it oxidises and becomes ineffective.
Final Thoughts
It's time to bid farewell to multiple skin concerns at a time by incorporating the use of Vitamin C serums. Whether it's inflammation, dark spots, acne scars, Vitamin C has a cure for all of them.
Also, to reap all the benefits of Vitamin C on the skin, consistency is important, so use it regularly as per your regime. Apply it as a night cream or UV protect serum in the morning, depending on your suitability.
We hope this beauty blog was helpful and insightful. If you like to stay updated on the latest trends for women and men in beauty and fashion, subscribe to Infifashion now!
Popular Searches
Luxury clothing brands in India | Sugar Makeup Kit | Perfect Makeup Products | Cosmetic Guide | Fashion Magazines in India | Top Fashion Photographers of India |Best Watch Brands in India | Fashion Trends | Ethnic Wear Brands in India | Bridal Lehenga Trends 2021 | Best Shoe Brands | Best Cameras for Photography | Best Running Shoes For Women | How to Care for Leather Shoes | Gift For Sister On Raksha Bandhan | Types of Sarees To Include In Your Wardrobe