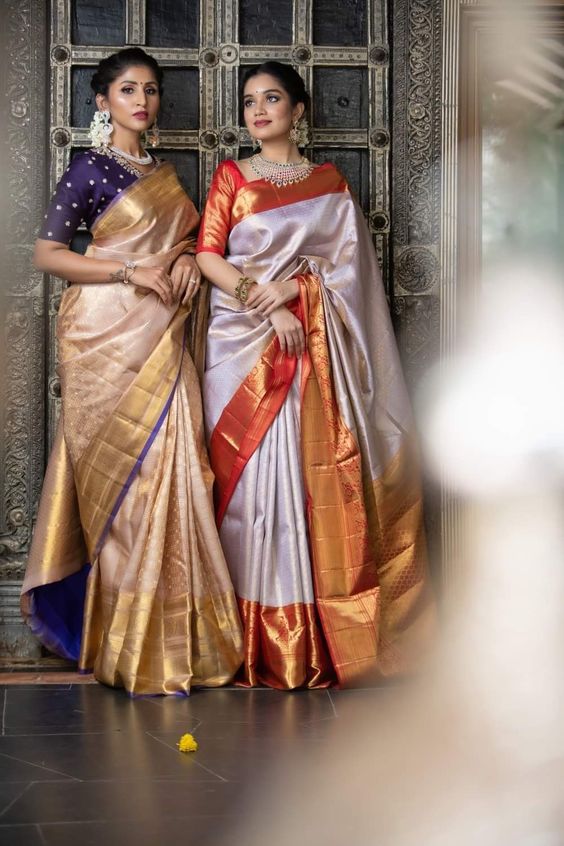 Having to rearrange my wardrobe during this national lockdown, made me realise how many great clothes were gathering dust and missing on the love they truly deserved. These items included some of the most precious sarees I inherited from my mother or received as gifts. Today, I've decided to share with you what sarees are my personal favourites and would make for great additions to your wardrobe.
Tracing back to ancient India, a saree is regarded as the national women's wear to this day. A saree is completely different from other pieces of traditional clothing as it is made of nine yards of cloth and can be draped in various ways. Regarded as one of the most graceful garments in the world, every woman would love to don the glorious garment. Wearing a saree for the first time is a grand and unforgettable experience for so many young women.
There are several different forms and styles of donning a saree that can be witnessed in several regions of India. Because there are many types of sarees that exist in our culturally diverse country, several styles have yet to be discovered and appreciated for their beauty. Today, we bring you a list of some of the most underrated types in sarees that you should consider adding to your collection of Sarees.
1. Baghalpuri Silk Saree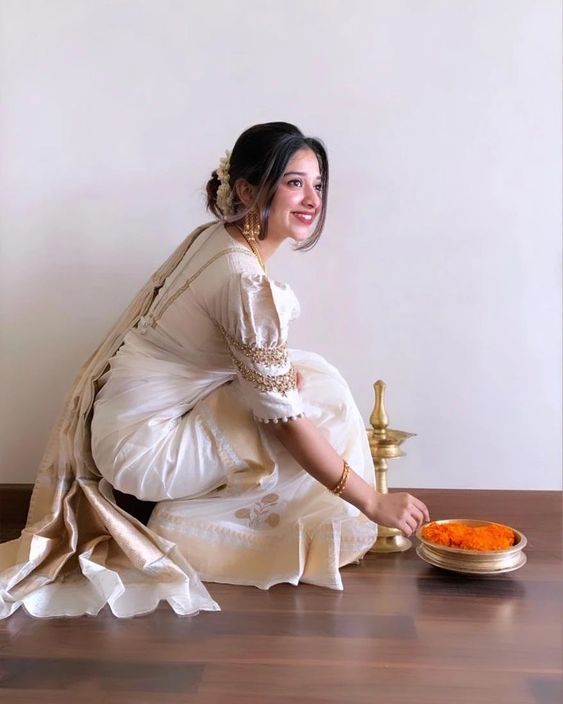 Coming from the Baghalpur region, in the state of Bihar, these sarees were traditionally handwoven and made with vegetable dies. The sarees are light in weight and stand out for how comfortable they are. For those of you who are not used to managing a saree for the whole day, a Baghalpuri silk saree would make for a great choice. The fabric, also known as Tussar Silk has a higher demand amongst buyers in today's time.
2. Kalamkari Saree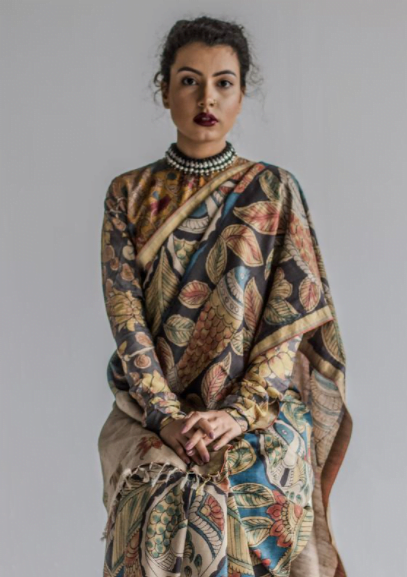 The Kalamkari saree is not just a traditional style of fabric printing but also a form of art. If we break down the word KalamKari, then it will be easier for us to understand this style of saree. The word 'Kalam' means 'Pen' and 'Kari' means 'Craftsmanship'. Thus, this piece of fabric is a delightful bond between art and fashion. The prints on the saree are unique, visually narrating a story or a scene.
3. Bandhani Saree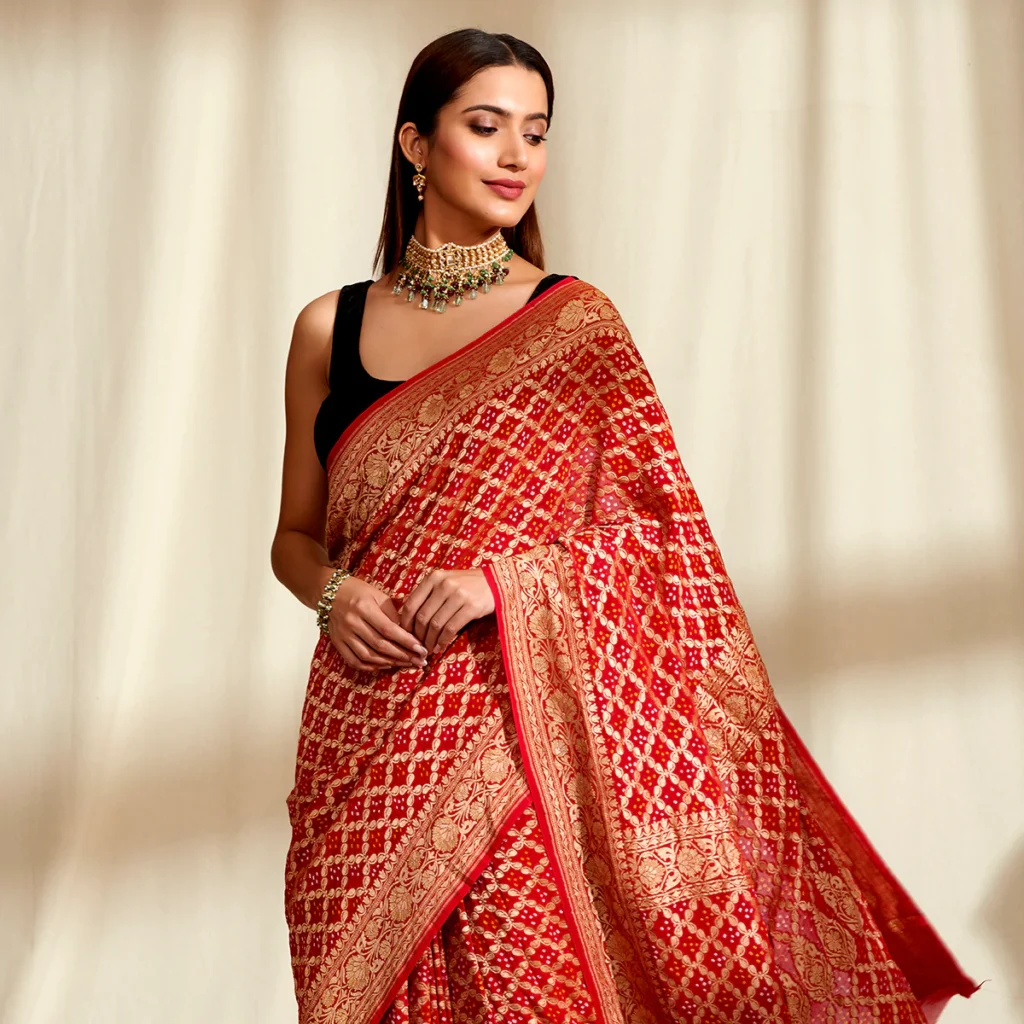 The style also known as the traditional saree from the city of Gujarat, this design of saree is not so unheard of as it is quite well known. The name is derived from the word 'Bandhan' which means 'Bond'. It refers to the process by which the cloth is tie-dyed or dyed by tying small knots. The Gujarati style of draping a saree is absolutely different wherein the pallu of the saree is placed in the front with pleats spread across the shoulder beautifully.
4. Khun Saree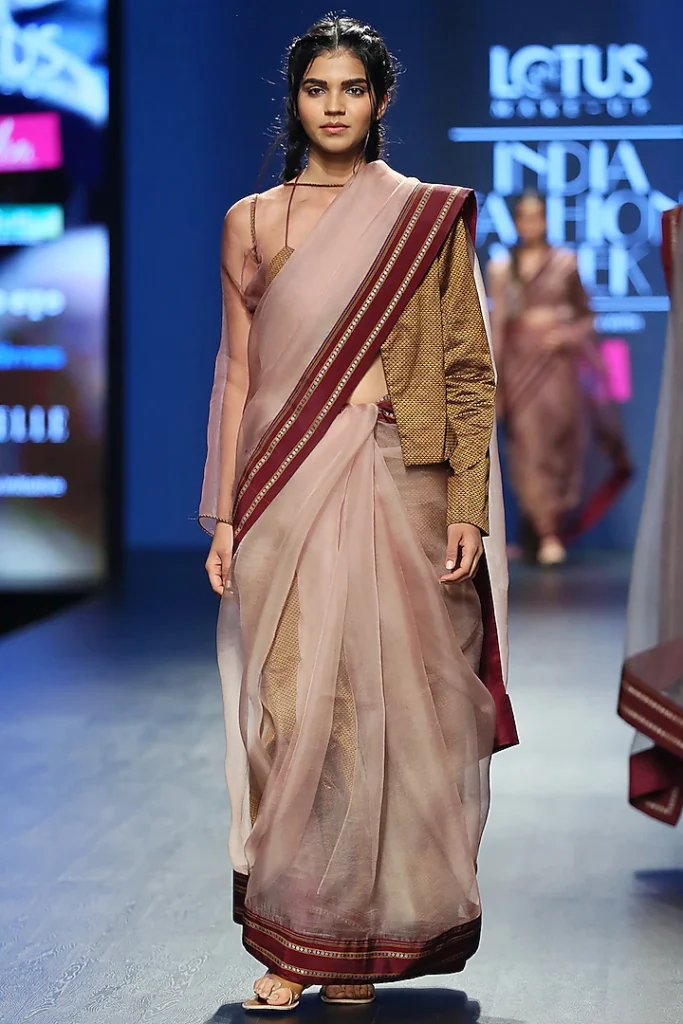 A traditional handloom fabric is woven in the interior parts of Maharashtra, and North Karnataka is now paving its way onto the fashion ramp. Designer Vaishali S presented her collection of Indo-Western clothing lines made out of Khun fabric at the New York Fashion Week this year. The material is a mix of silk and cotton, which is perfect for the year-round hot weather of the Deccan region. The fabric comes in many royal shades and is paired with a contrasting coloured blouse. To add a golden feather to the look, you can incorporate oxidised jewellery pieces as it creates an exquisite look.
5. Pochampally Saree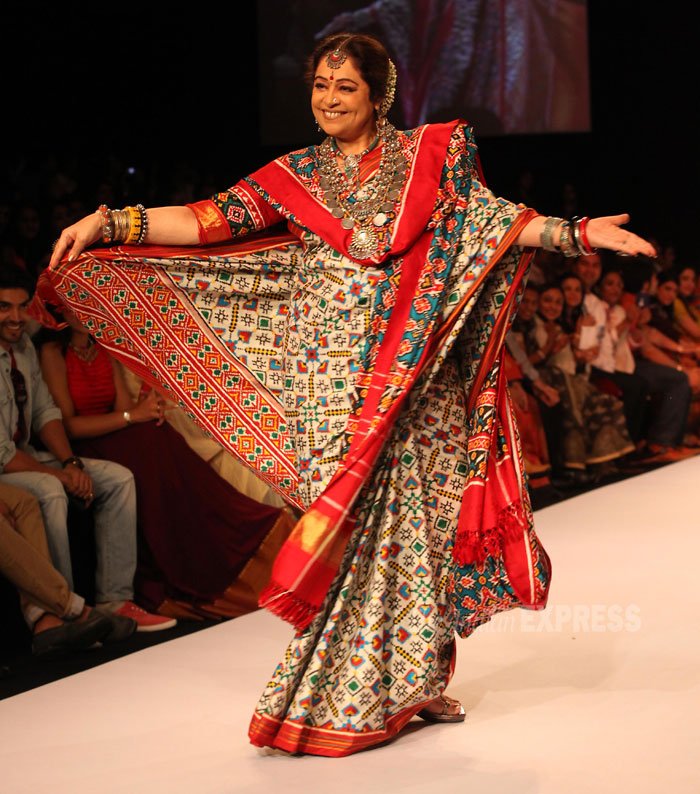 The Pochampalli fabric or the Pochampali Ikat has its roots from Telangana. The production of this fabric requires extensive and skilled labour. The yarn has to be handwoven to create the exquisite saree pattern. The Pochampalli fabric is also produced in Central Asia, the Okinawa island in Japan and some parts of Africa. The print on the saree is very colourful as it represents the vibrant and beautiful culture of India.
These were some of my favourite sarees that I have promised myself to wear post this lockdown. What are your favourite types of sarees? Do let us know in the comments
Popular Searches
Types of Silk Sarees | Designer Sarees | How to Wear Lehenga Saree | Womens Ethnic Wear Tips | Ethnic Wear Ideas | Best Anarkali Suit | Best Traditional Dresses | Bollywood Actress in Wedding Dress | Eid Outfits Ideas | Different Salwar Suit Styles | How to Choose Salwar Kameez | Types of Lehenga Choli | Different Kurta Style | Yoga Outfits for Women | Summer Outfit Ideas