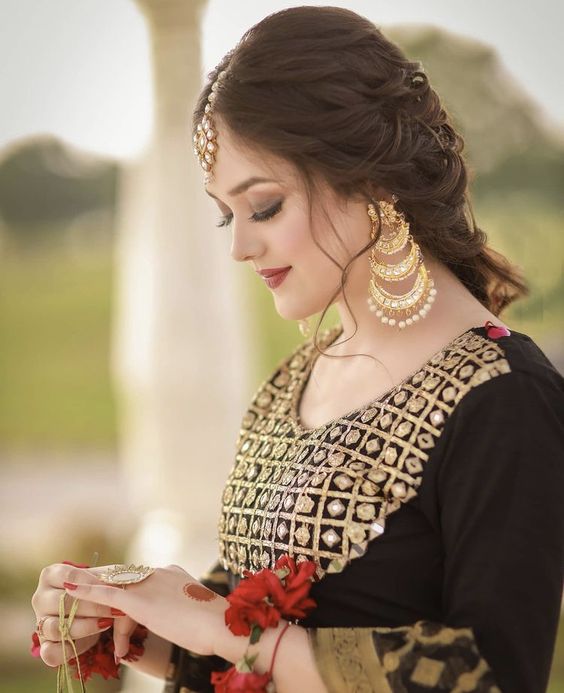 What to Wear for Eid

Eid-al-Fitr is right around the corner, culminating the holy month of Ramzan or Ramadan. On this auspicious day, everyone in the community, friends and family, come together to wish each other and celebrate this festival together. When all these meetings and greetings occur, it is important to look our best. Everyone wants too. Also, we had read somewhere that buying new clothes for Eid is a sunnah from the times of Prophet Mohammad to celebrate the holy feast. Hence, we at InfiFashion felt, why not help our female readers in their pursuit of looking their prettiest best this Eid!? So, here we are sharing some easy yet effective insights into Eid outfits and accessories that will make you stand apart from the rest.
When talking about Eid outfits, one thing that is absolutely clear is the need for a strong ethnic vibe, in the spirit of this holy day. Hence, in our suggestions in Eid outfits and accessories, we try to work out the best fashion tips that will help you shine during the festivities while keeping the ethnic appeal strong.
Tips for Eid Outfits
Focussing majorly on traditional Indian outfits with a few exceptions, we shall look into identifying colours, fabrics styles and patterns that work best this season.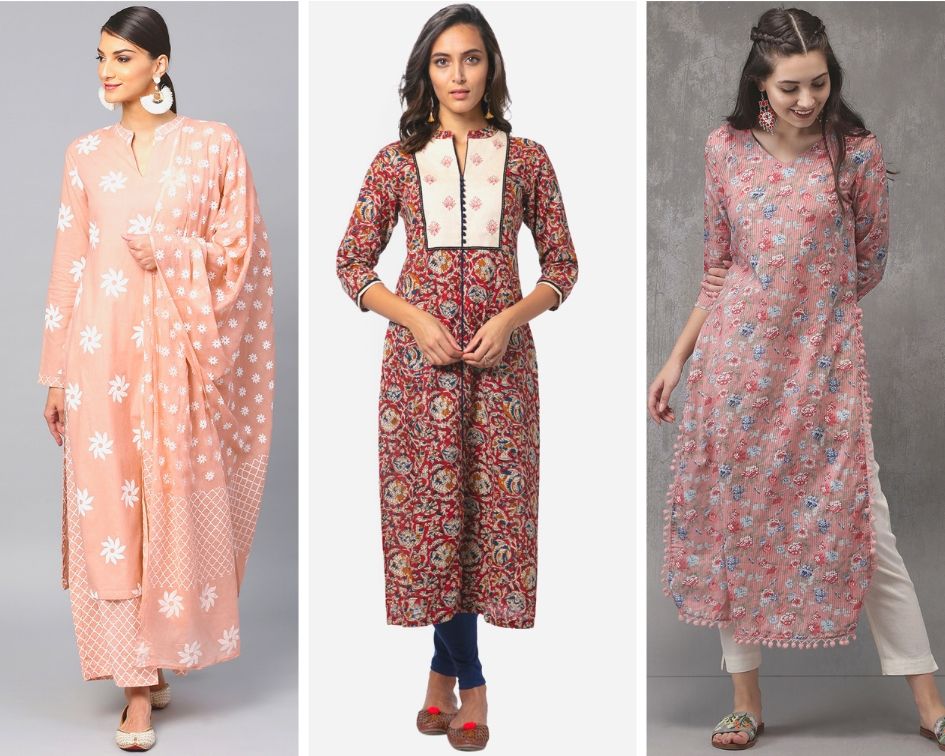 Lawn dresses or suits– Eid is known to be a joyous and celebratory occasion, and your outfit should match the grandeur of the day. Two go-to choices that possess the aforementioned appeal are lawn dresses or lawn salwar suits. The ones in pastels colours especially are highly recommended for their rich visual appeal.
Angrakha – If you are looking to experiment yet keep things simple, go for a sassy look with a pair of tulip pants and a short length Angrakha.
Floral Printed Kurtas – A happening trend when it comes to Eid outfits, floral prints are an all-season favourite. So pick a bright coloured, floral printed kurta with palazzo pants for a dazzling and posh look this Eid.
For more ideas, check our blog on Indian ethnic wear for women.
Must Have Accessories on Eid
Having talked about Eid outfits above, it is time to shift the focus to another aspect of your look for the day. To take that pretty appeal to the next level, here are some simple yet stunning accessories that should be on your Eid shopping list.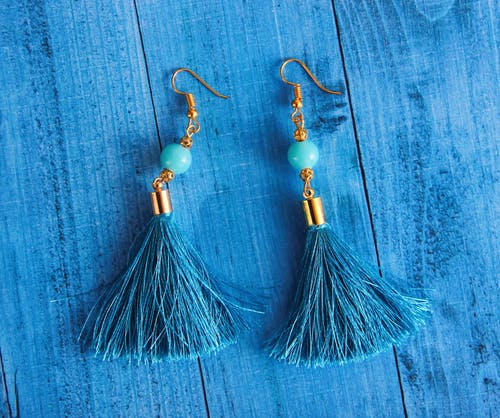 Earrings – Earrings have been an intrinsic part of the Muslim culture, since time immemorial. But even today, they manage to remain relevant without a dip in popularity. The only difference is the updation in designs. For example, intricately patterned danglers made from gold and diamonds are the demand of the day. While there are many to choose from in both options, we recommend going with yellow gold, white gold and rose gold to complement your pretty Eid outfits.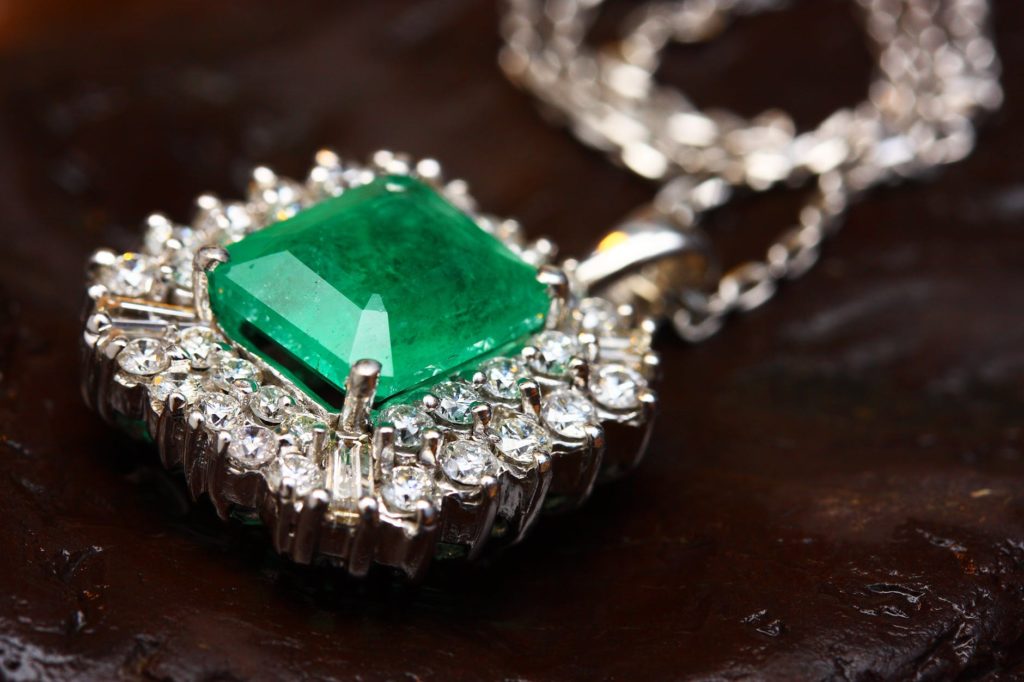 Pendants – In recent times, theme-based pendants have been all the rage. You too must be owning some of them. In that case, get hold of some more pendants in your collection, especially those with subtle gold tones of yellow, rose and white. They will add on to the regal appeal of your Eid outfit.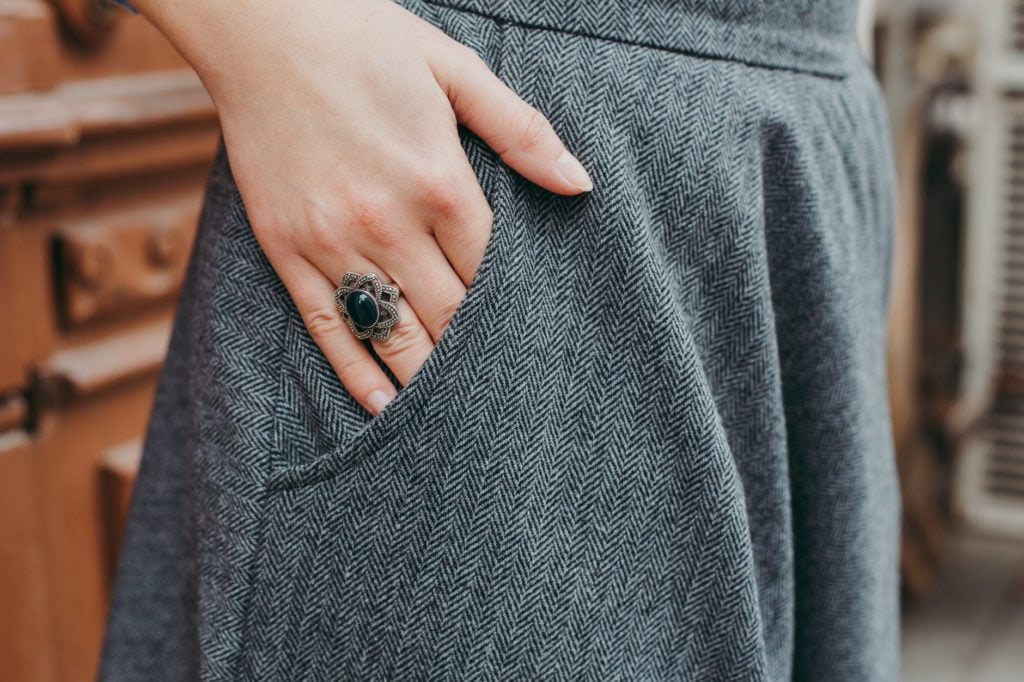 Rings – Another accessory in which theme-based designs have been rising up the popularity charts – rings. We have also witnessed the glow of rings on those nimble fingers during weddings, anniversaries and birthday. So why not on Eid? Such designs in fine shades of gold can make all the difference to the glow of your Eid outfit, just like that.
We would suggest keeping these three in your shopping list, but if you are someone with a preference for jewels or wish to style your look with more jewellery, check out our blog jewellery you will wear again and again. They will help you to make the right choice and something that's worthy too. (Ladies you know what I mean)

So, that was our list of suggestions for Eid outfits and accessories that you must try. A perfect blend of traditional appeal with a modern approach, these Eid outfits are sure to earn a lot of promise as friends and family meet to celebrate Eid together. On that note, team InfiFashion wishes all your readers the best wishes for Eid-Al-Fitr in advance. Have a great time with family and friends, feasting on good food and making great memories in the process.
For more such updates on apparels, accessories and more, hit the subscribe button at the top of this page. Ensure that you stay in sync with everything that happens on the curious fashion blog – InfiFashion.