How to Choose Cosmetics: How to Pick the Best Foundation
Understanding your skin type and undertones is the first and most important step in determining how to choose foundation shade. Whether you have oily, dry, or mixed skin, many foundation formulas are available to meet your unique needs. For example, mattifying foundations are great for oily faces, while moisturizing foundations are a godsend for dry skin. To ensure an appropriate match and make an informed decision on how to choose makeup, test various foundation colours on your jawline. For the most accurate results, examine them in natural light.
Aside from the hue, think about the level of coverage you want: full, medium, or light. Your coverage preference will direct how to choose makeup to attain the desired look. Liquid foundations are more versatile in application and finish, while powder foundations are better for managing oil. Stick foundations, on the other hand, are simple to apply and ideal for touch-ups. By following these detailed procedures, you may choose a foundation that not only matches your skin tone but also improves your natural attractiveness and addresses any unique difficulties you may have.
Makeup Brushes: Unleash Your Inner Artist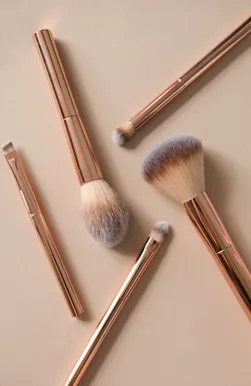 Don't underestimate the importance of the correct makeup brushes when deciding how to choose cosmetics. These items are the secret weapons for flawless makeup application. Choose brushes based on their bristle materials to improve your makeup skills. Natural bristles are good for a softer, airbrushed look, whereas synthetic bristles are ideal for creams and liquids. When considering how to choose makeup brushes, keep the form and size in mind to ensure you have the correct tool for the job. A fluffy brush is ideal for powder application, while an angled brush is ideal for filling in brows and applying liner. When it comes to these crucial tools, quality counts; therefore, choose brushes with densely packed bristles and durable handles.
Also Read: Latest Fashion Trends
Understanding Your Skin: The Basis for Success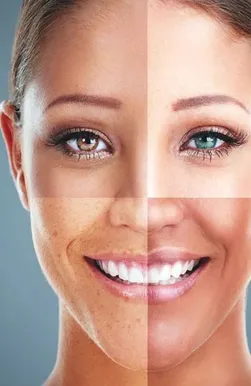 Recognizing your skin type and undertone is critical for understanding how to choose foundation shade. This knowledge serves as the foundation for unlocking the most compatible formulas and how to choose makeup in general. Whether you have oily, dry, or mixed skin, there is a foundation out there that is perfect for you. When deciding how to choose foundation tone, carefully test multiple hues along your jawline in natural light. This will assist you in finding your most flattering match while also providing insight into how the foundation will appear in everyday circumstances. Aside from color matching, you should think about the level of coverage you want, whether it's full, medium, or light. It helps to know what your skin needs for this. Do you wish to conceal imperfections, level out your skin tone, or both? Liquid foundations provide texture and coverage diversity, making them appropriate for a variety of looks, while powder foundations are excellent for regulating oil and creating a matte finish. By following these steps, you will not only learn how to choose cosmetics that suit you, but you will also discover a foundation that accentuates your natural beauty while also meeting the specific needs of your skin.
Also Read: Best Watch Brands in India
The Influence of Product Reviews: Your Passport to Smart Shopping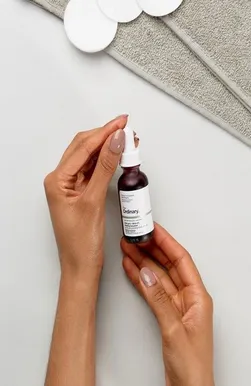 It's easier than ever to learn how to choose makeup that's perfect for you in today's digital age. Because of the power of product reviews, information is at your fingertips. These reviews can be your hidden weapon in smart purchasing, providing useful information about a product's efficacy, potential adverse effects, and overall value for money. When deciding how to choose cosmetics, reading about other people's experiences can save you both time and money. For example, if a product has many five-star reviews praising its long-lasting wear or ability to match a variety of skin tones, it's probably worth considering. Look for reviews that appear genuine and provide thorough pros and cons. The more information you have before purchasing a product, the better your whole experience will be. Product reviews assist you in avoiding disappointments and, more significantly, in locating things that may become new favorites.
Also Read: Type of Jackets for Women
Sun Protection: Keeping Your Skin Safe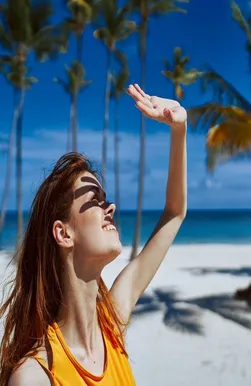 It is unavoidable to protect your skin from the damaging effects of the sun. Long-term solar damage can include accelerated aging and an increased risk of skin cancer. As part of your strategy on how to choose cosmetics, aim for skincare products that include SPF (Sun Protection Factor). These solutions not only protect you from sunburn but also lower the chance of long-term skin damage. Even if you spend most of your time indoors, it's a good idea to include an SPF 15 moisturizer in your daily routine. This adds another layer of protection from incidental sun exposure, which can occur when sitting near windows or spending brief periods of time outside. Making sun protection a non-negotiable part of your cosmetic decisions ensures that your skin remains as healthy and youthful as possible for years to come.
Also Read: Type of Art Forms
The Inside Story on Packaging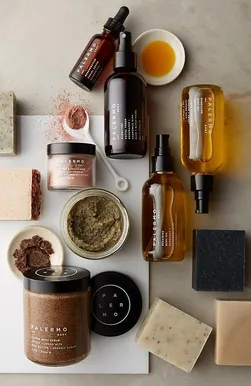 Packaging may not be the first thing that comes to mind when considering how to choose cosmetics, but it is more significant than you may imagine. While clean and appealing looks are appealing, you should pay attention to what's inside the package. Look for packaging that protects the product from light and air, as these conditions can destroy active components and limit the product's lifespan. Consider packaging with a sanitary application method, such as a pump dispenser for liquid foundations, to reduce the possibility of bacterial contamination. High-quality packaging can keep your items safe and effective for extended periods of time, providing you with a higher return on investment. So, the next time you're debating how to choose makeup or other cosmetics, keep well-designed packaging in mind.
Also Read: Wedding Outfit Ideas
Finding the Right Price for Your Cosmetics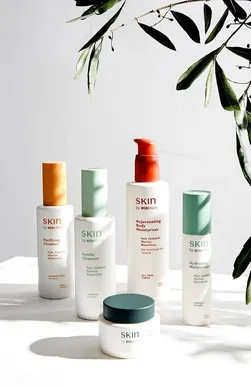 Understanding how to determine the proper pricing is critical if you're thinking of starting your own cosmetics line. The compromise you reach should pay your production costs, provide a healthy profit margin, and still appeal to your target demographic. Conduct market research to see how much your prospective clients are willing to pay. Surveys and focus groups can provide crucial information that will assist you in determining a competitive and appealing price point. This data is more than simply a number; it is a strategic component that will influence how your items are regarded. Your cosmetic line may fascinate clients and drive commercial success with careful design and consideration, achieving the appropriate mix between quality and price.
Also Read: Bridal lehenga trends
How to Test Makeup Products Virtually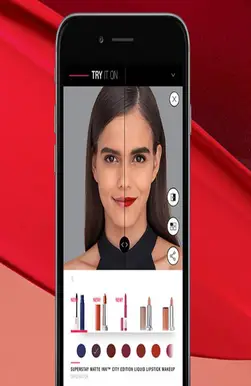 Because of developments in augmented reality technology, virtual makeup testing has swiftly advanced. This advancement has altered the landscape of how to choose makeup, particularly when shopping online. Many cosmetic companies now provide virtual tools that allow you to examine how a specific lipstick, foundation, or eye shadow hue would look on your digital avatar. While these tools may not be entirely accurate owing to differences in screen calibration and illumination, they do provide a fun and useful approach to narrowing down your selections before making a purchase. If you're not sure how to choose a foundation shade or other makeup items, virtual testing tools can help you get a better idea of what will work best for you, saving you time and money on returns or exchanges.
Examining Expiration and Production Dates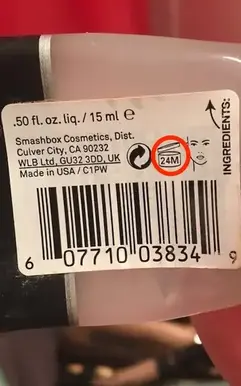 Checking the expiry and production dates is an important component that is frequently forgotten when discussing how to choose cosmetics. Cosmetics have a shelf life, and using expired cosmetics might cause skin discomfort or illness. When acquiring new things, always look for the expiration date and the manufacture date. This guarantees that the products you use are both effective and safe for your skin. Take a moment to verify these dates while shopping, whether you're wondering how to choose makeup or how to choose foundation colour. This extra step can significantly improve your overall skincare and cosmetics routine. Most cosmetics will include a symbol resembling an open jar with a number, such as "12M," indicating how many months the product is usable for once opened. Make a habit of checking your makeup bag for outdated items and replacing them as needed.
Also Read: Summer Outfit Ideas For Women
Recognizing Ingredient Lists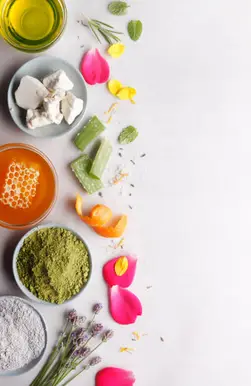 Understanding ingredient lists is critical when it comes to how to choose cosmetics. The ingredients of a product can have a considerable impact on its effectiveness and suitability for your skin type. For example, hyaluronic acid is a wonderful choice for dry skin since it provides deep hydration, while salicylic acid is effective for acne-prone skin. Pay close attention to these lists as you figure out how to choose makeup, especially if you have specific skincare concerns. Ingredients are often given in descending order of concentration, giving you a decent understanding of what constitutes the majority of the product. This is vital information that can assist you in making informed judgments and locating items that are truly useful for your skin type and condition.
Also Read : Sugar Cosmetics
Choosing Between Organic and Chemical Products
The ongoing dispute between organic and synthetic chemicals in cosmetics continues to spark heated debate. When considering how to choose cosmetics, keep in mind that organic goods are not necessarily better or safer than synthetic ones. The decision between organic and chemical cosmetics is frequently based on personal preference and unique skin demands. Some people prefer organic items because they want to avoid particular chemicals, whilst others may prefer synthetics because they are more effective or have a longer shelf life. Understanding your skin's individual requirements might help you make the best decision in this area. So, whether you're deciding how to choose makeup or other skin care products, keep in mind that "organic" does not equal "better" and "chemical" does not equal "harmful." Research, trial and error, and possibly meetings with skincare professionals can all assist you in determining what is best for your skin.
Also Read : Luxury Makeup Brands
Finding Cruelty-Free Products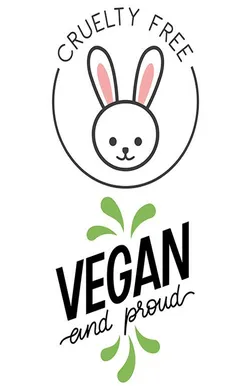 If animal welfare is important to you, it's critical to understand how to choose cosmetics that reflect your beliefs. Animal-free or vegan products are good choices. Cruelty-free items are not tested on animals, and vegan products, in general, do not contain animal-derived substances. When purchasing, check for the emblems of organizations that provide certification for cruelty-free and vegan cosmetics. This is important not only when learning how to choose makeup, but also when learning how to choose foundation shade.
Also Read : Organic Makeup Brands in India
Conclusion
You'll be better equipped to make informed decisions if you develop a deeper grasp of these diverse areas of cosmetics and skincare, whether you're a consumer or seeking a career in the beauty industry. Knowing how to choose cosmetics that are appropriate for your skin type, ethical convictions, and financial constraints is a vital skill. From determining how to choose foundation shade for your skin tone to recognizing cruelty-free or vegan goods, the information you learn will serve as a road map to a more successful and individualized beauty regimen.
Similarly, if you want to start a beauty business, recognizing these characteristics can be a game changer. When you know how to choose makeup products that suit a variety of skin types and ethical views, you're not just selling items; you're delivering answers. You may build a brand that stands for excellence and diversity, appealing to a broader audience. To develop a trustworthy and profitable brand, you'll need to analyze suppliers, production processes, and market needs in the same way that a consumer would comb through reviews, ingredient lists, and product descriptions.
How to Choose Cosmetics FAQs
1. How can I figure out what skin type I have?
The first step in understanding how to choose makeup that will suit your complexion is determining your skin type. For a few hours, you can undertake a bare-faced test. You most likely have oily skin if your face is oily. If your skin feels tight or flaky, you most likely have dry skin. Combination skin has an oily T-zone but is dry or normal in the rest of the face. Knowing your skin type is important, especially when selecting a foundation shade, because different formulas cater to different skin demands.
2. Natural or synthetic brushes: which is superior?
You have the option of using natural or synthetic brushes as applicators. Both have advantages, and the decision is frequently influenced by your individual needs and ethical concerns. Natural brushes are ideal for blending powder-based cosmetics, while synthetic brushes are more adaptable and appropriate for cream and liquid cosmetics.
3. How frequently should I wash my makeup brushes?
Maintaining the cleanliness of your brushes can have a big impact on the effectiveness of how you choose cosmetics. Cleaning your brushes at least once a week with soap or a specialized brush cleaner is advised. This method removes bacteria and residue, resulting in a smoother and healthier application.
4. What does SPF in skincare mean?
SPF (Sun Protection Factor) denotes the level of protection your skincare product provides against dangerous UV rays. When learning how to choose cosmetics, particularly foundation, look for items with SPF to keep your skin protected throughout the day.
5. Should I buy organic or synthetic products?
Another essential factor to consider when deciding how to choose cosmetics is the debate between organic and chemical products. Personal preference and your skin's individual demands usually dictate the choice. Organic products typically contain fewer irritants, although chemical-based choices may provide a greater selection of remedies for specific skin conditions.
6. How do I know what skincare products I need?
The type of skincare you need is mostly determined by your skin type. As previously stated, a bare-faced test can provide information about your skin type. Once you've decided on it, you'll find it easy to navigate how to choose a foundation shade and other cosmetics that suit your natural beauty.
POPULAR SEARCHES
Perfect Makeup Products | Skin Care Tips for Monsoon | Ethnic Wear Brands in India | Fashion Photographers of India | Fashion Magazines in India | Indian Fashion Bloggers | Fashionable Watches for Men | The Best Watch Brands in India | Bridal Lehenga Trends | How to Style Skirt | Benefits of Running | Yoga Outfits for Women | Summer Outfit Ideas | Top Sneakers for Men | Men's Fashion Trends | Types of Tops | Top Handbag Brands in India | Types of Skirts | Types of Jewellery | Luxury Fashion Brands in India | Top Fashion Designers in India | How to Style Track Pants | Food Bloggers in India