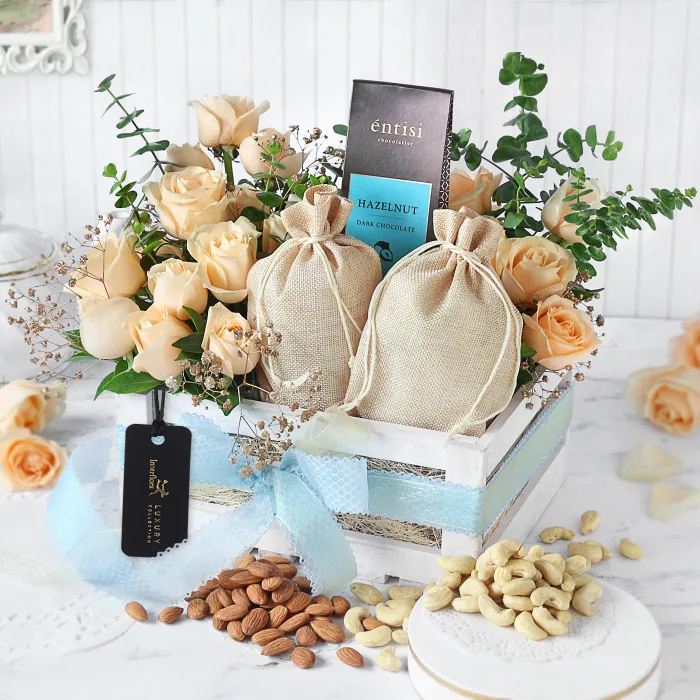 Raksha Bandhan is a festival celebrated all over India. On this special occasion, a sister ties a thread or a ribbon decorated with embellishments on her brother's wrist. It is this sacred thread that celebrates the love between a brother and sister.
The festival of Raksha Bandhan is an auspicious occasion that brings the family together and makes the day an enjoyable annual affair. To make this day even more memorable, brothers surprise their sisters with unique gifts that they can cherish for life.
Also Read : Luxury Fashion Brands in India
To help you find the perfect gift for your sister, here are some of our gifting recommendations for this Rakha Bandhan.
Kama Ayurveda Signature Essentials for Women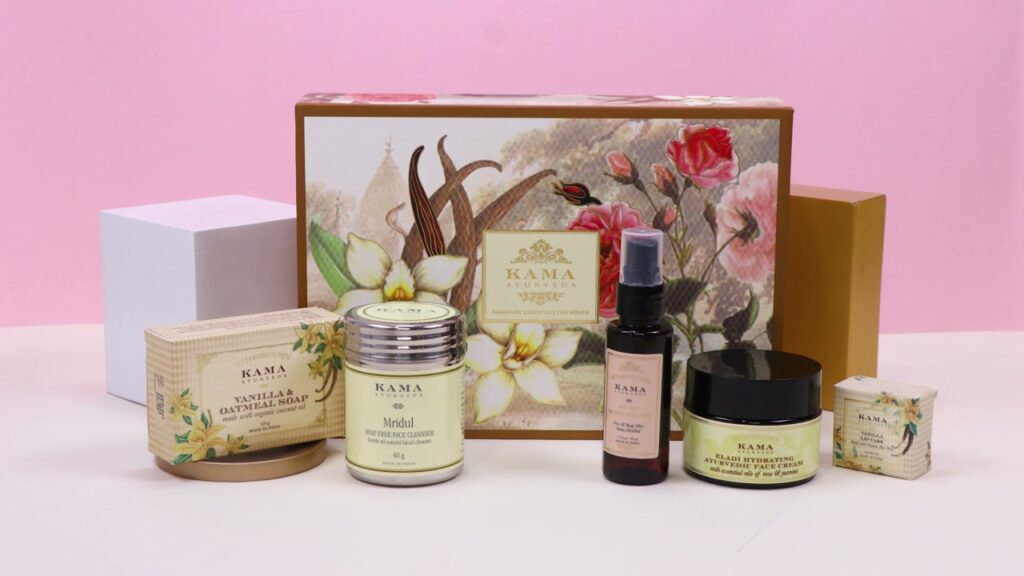 A gift box of skincare essentials by the brand Kama Ayurveda would make for a very thoughtful Raksha Bandhan gift. This particular gift box contains five skincare products that will make the skin glow. The contents of the box include:
Eladi Hydrating Ayurvedic Face Cream
Face Cleanser
Face and Body Mist
Vanilla Lip Balm
Vanilla and Oatmeal soap
Each product contains a blend of butter and oils that help rejuvenate the natural glow by sealing vital moisture into the skin. We recommend applying these products with Rosewater which is an incredible facial toner and natural astringent.
Also Read: Sustainable Fashion Brands
MCaffeine Skin Care Gift Kit in Coffee Flavour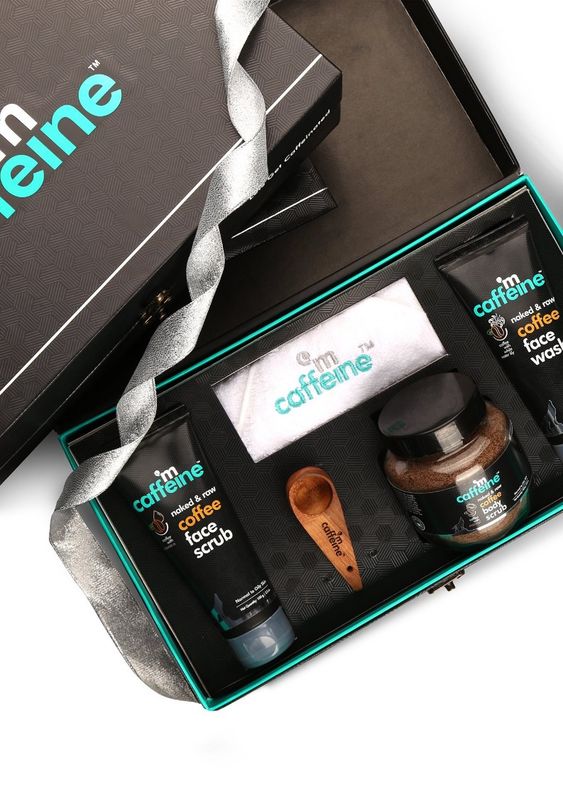 This skincare kit by mCaffeine helps in tan removal and deeply cleanses the skin. Face mask, face scrub, face wash and body scrub are the four products present in the kit. These four products help in performing the following tasks:
Deep cleansing the skin
Blackhead removal
Tan removal
Exfoliation
The kit also comes with a wooden spatula and a 100% cotton towel. This is the best gift for all coffee lovers. The right blend of coffee flavour in this skincare kit is something you can definitely surprise your sister with.
Also Read: Top Fashion Trends That You Cannot Miss Out On
MCaffeine Face Detox Gift Kit in Green Tea Flavour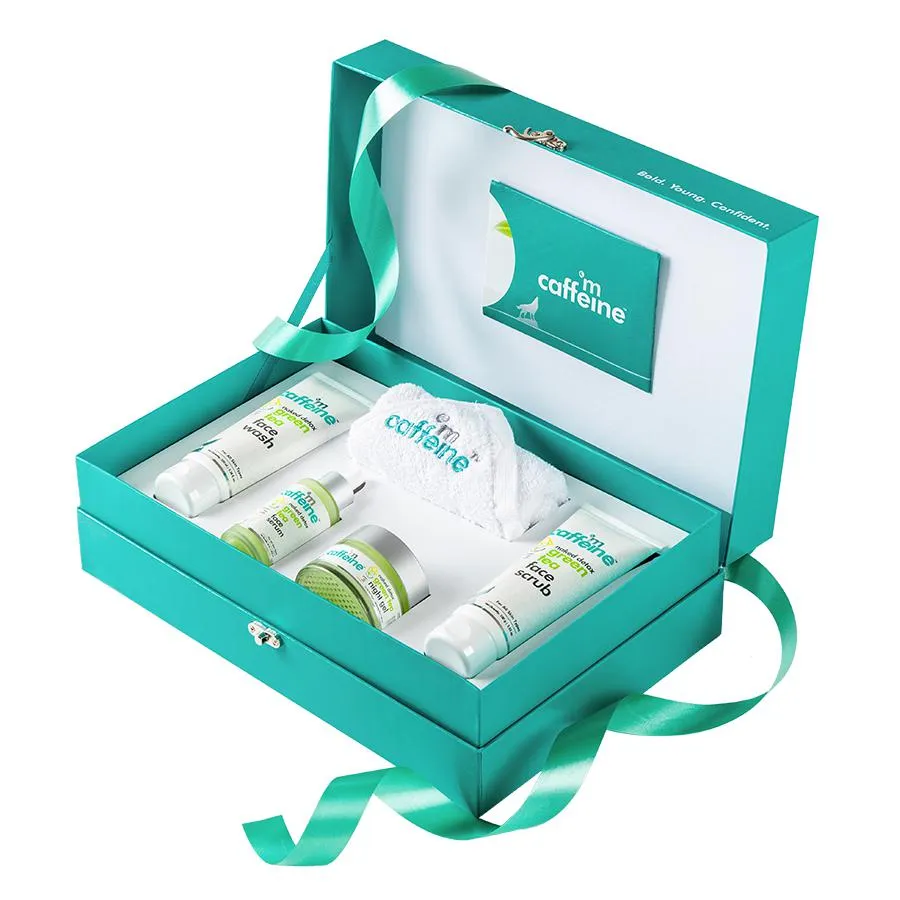 mCaffeine comes with another skincare kit for those who do not like the fragrance of coffee. The Green Tea kit helps with exfoliation, dirt removal and hydration of the skin. The kit performs these tasks with the help of a face wash, face scrub, face serum and night gel.
The Green Tea Flavour kit also comes with a 100% cotton towel to keep your skin soft and clean. We find this face kit to be quite essential as the night gel helps in rebuilding the face glow as we rest during the night time. This is the perfect Raksha Bandhan gift to your sister if she likes to glow every day.
Also Read: Must-Have Sugar Cosmetics in Your Kit
Body Herbals Lavender Bathing Kit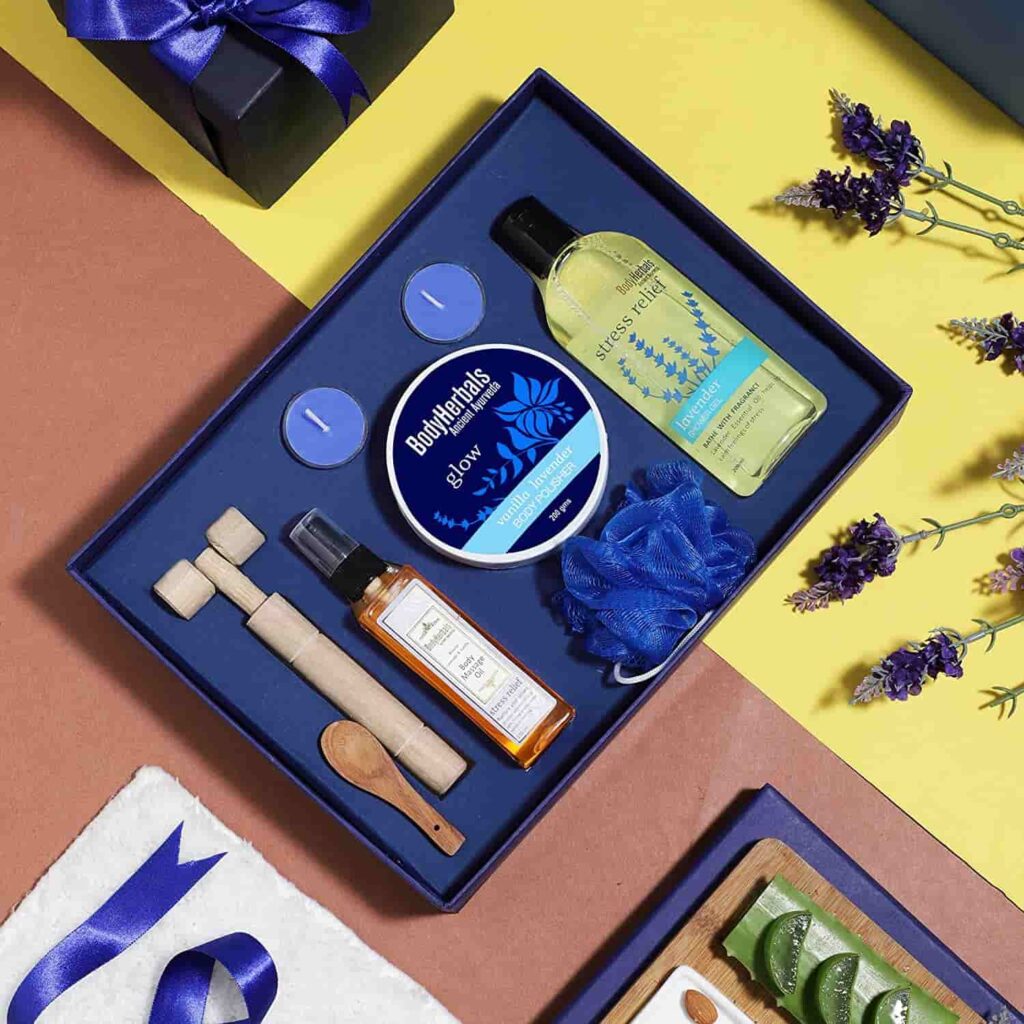 Who doesn't like a spa experience? Because this bathing kit is designed precisely for that purpose . The Body Herbals kit comes with a Lavender shower gel, bathing bar, potpourri, candle, a natural loofah, and a bath puff. A combination of all these products gives you a complete spa-like feel and an exceptional bathing experience. This gift can bring a smile on just about any girl's face.
These are the four best gifts that a brother can gift his sister. Each of the products are readily available online on Amazon. They also have a lot of offers going on currently, which can help you save some money. Check them out and grab a Raksha Bandhan gift for your sister today.
Also Read: Types of Yoga Clothes For Women
After all, sisters are the ones that bring joy and happiness to our life. Remember to tell her how important she is by following our recommendations.
Popular Searches
Fathers Day Gift | Mothers Day Gift Ideas | Women's Day Gift Ideas | Couple Gift Ideas | Perfect Makeup Products Gifts List | Mothers Day Surprise Gifts | How to Get Rid of Dandruff | Places To Visit In India this Vacation | How to Get Rid of Pimples | Best Running Shoes For Women| How to Boost Immunity | Best Traditional Dresses | Women's Ethnic Wear Tips | How to Buy Jewellery | Benefits of Vitamin C on the Skin |