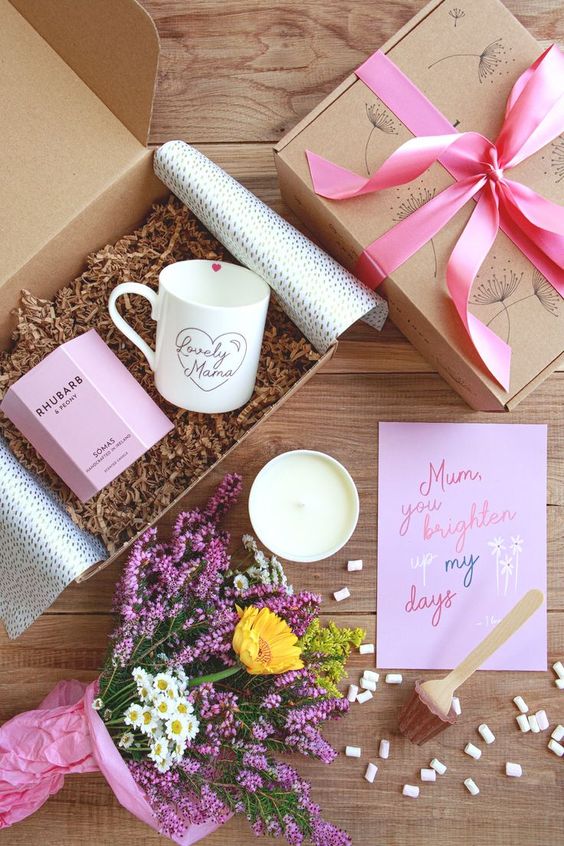 Stylish Gifts for Mother's Day
Irrespective of where we are, our mother always remains a special person in our lives. While it may be difficult to express our gratitude for her in words, we surely can shower her with amazing gifts that could make her day. With Mother's Day coming soon, now is possibly the best time to go gift-shopping for your mother. However, with so many options to choose from, it can be puzzling to select a perfect gift for your mom. That's why, we, at InfiFashion, present you with some amazing ideas to get the ideal gifts for Mother's Day.
Sarees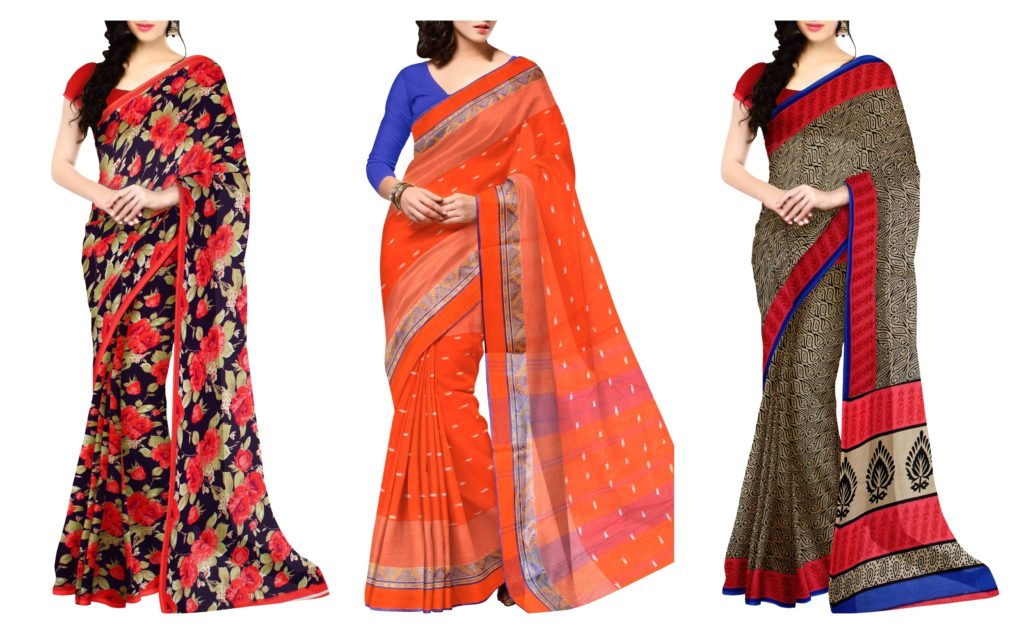 This one's a foolproof option when it comes to gifts for Mother's Day. The one thing Indian woman absolutely adore is a beautiful saree. However, to nail the perfect saree to gift, you got to be a bit observant. To figure out which saree your mom would love wearing can be quite a task. But the process can get easier with the following points:
Throwback moments – Hunt for old photographs of your mom and browse through them. On close observation, you are sure to find a pattern in terms of the styles and colours that she likes in sarees.
The wardrobe – Go through her wardrobe to understand which types of sarees she has owned the most. Her favourite type would most certainly be the styles which are repeated.
Go Classic – After a certain age, women tend to develop a preference for classic styles and designs. Hence, silk sarees and handloom sarees have remained popular among older women. If your mom is a fan of silk sarees, our guide on how to buy silk sarees will help you to pick the perfect one.
Handbags

Handbags are often seen as the perfect accessory that can elevate any look. Hence, irrespective of age or culture, all mothers are united when it comes to their love for handbags. Thus, making them one of the ideal gifts for Mother's Day. You can explore some online shopping sites or go to a mall to buy a handbag.  Here are some great options we think you can consider while shopping for the handbags:
Totes – fashionable and functional in equal measure, totes are the ideal multi-purpose bags that mothers would love. Whether it is a laptop or daily groceries, it can fit them all and still have room for more.
Shoulder Bags – When it comes to getting the convenience of going hands-free, shoulder bags take the cake. Keep the material (leather is a preferred choice) and sturdy design in mind, and it is sure to come in handy during your mom's shopping trips.
Sling Bags – Petite bags with long straps for when your mom wishes to travel light, sling bags are a great option for a number of occasions. A perfect accessory for the modern mom look, these bags are ideal for parties, brunches and other gettogether occasions.
Footwear

These are another major contender in the list of perfect gifts for Mother's Day. After all, women, in general, love their footwear. From sandals to slip-on shoes, the scope of gifting is vast. Hence, we have tried to list down some of the most popular options in footwear that are ideal gifts for Mother's Day.
Flats – Possibly one of the most comfortable shoes to wear, flats are a popular choice among mothers for the same reason. In order to take the comfort quotient up a notch, opt for flats made with soft materials like leather, cotton or satin.
Wedges – If your mom love heels yet want something that is comfortable to walk in, wedges are the ideal choice for them. She can pair her bright Indian outfits with equally bright colours in wedges like red, pink, orange etc.
Workout Shoes – Fitness has become a crucial part of our daily lives and this applies to our mothers too. Head out in the mornings or evenings and you will find many middle-aged women going for brisk walks. Some taking it a step further and hitting the gym. Either way, shoes play an important part of the fitness process, by providing the much-needed comfort. So, if your mom is into jogging, then running shoes should be an ideal pick for her. Or else, they are many other types of shoes that fit varied fitness criteria today.
Makeup

Saying that women love makeup is an understatement. Their connection to makeup cannot be defined in words, and that's exactly what makes them a great gift for Mother's Day too. But considering there are so many aspects to makeup, we are listing down some of the popular preferences to keep your search simpler. But before you head on to buy some makeup don't forget to check out things to remember while buying cosmetics
Lipstick – Whether a fashion enthusiast or not, women are known to at least apply lipstick when they step out. When something is as important as the aforementioned lipstick, then you know, this is a gift for Mother's day that your mom would truly love and regularly use. To pick the right lipstick, use the trick we mentioned for saree – observe what she likes and pick the winner among them.
Perfume – Who does not like to smell good? A good fragrance is not just appreciated by others, but it also uplifts the mood of oneself. So, why not present your mother with this joyful gift for Mother's Day? Now, there are various types in perfumes too such as woody, citrus etc. So, observe what she would like and pick accordingly.
Jewellery

India has had a long history with jewellery that is intensely linked to women, especially homemakers. It is the very reason why India has been one of the biggest consumers of gold. Though times have changed, Indian women's fascination for jewellery hasn't. So why not gift a beautiful piece for your mom this Mother's Day? Here are some options you can consider when shopping for gifts for Mother's Day:
Traditional designs – Jewellery designs in India differ from region to region. This gives us numerous options to choose from when it comes to jewellery. So, whether your mom likes designs inspired by her ethnicity or is someone who likes to experiment, there are some amazing options for every preference.
Custom designs – Nowadays, customisation in every aspect of life is in vogue and jewellery are no exception. So, if your mom has specific tastes in jewellery, so why refrain from indulging her in the same? Considering how popular the option is becoming, there are numerous ways to get customised jewellery both locally and online.
Tip: Look for jewellery which she can wear in the long run too. Don't go for too flashy or funky jewellery, because, as often said, buying jewellery is an investment. So the key is to try to buy jewellery that you can wear again.
So, those were some insights into what could be great gifts for Mother's Day. But, keep in mind, these tips are part of just one perspective. Use these details to fuel your imagination and shortlist the best gift for your dear mom, because they deserve nothing less than the best.
For more such insights on clothing, makeup, accessories and other aspects of fashion, keep following InfiFashion! Hit the subscribe button that is on top of this page to stay updated on the latest updates on this blog.