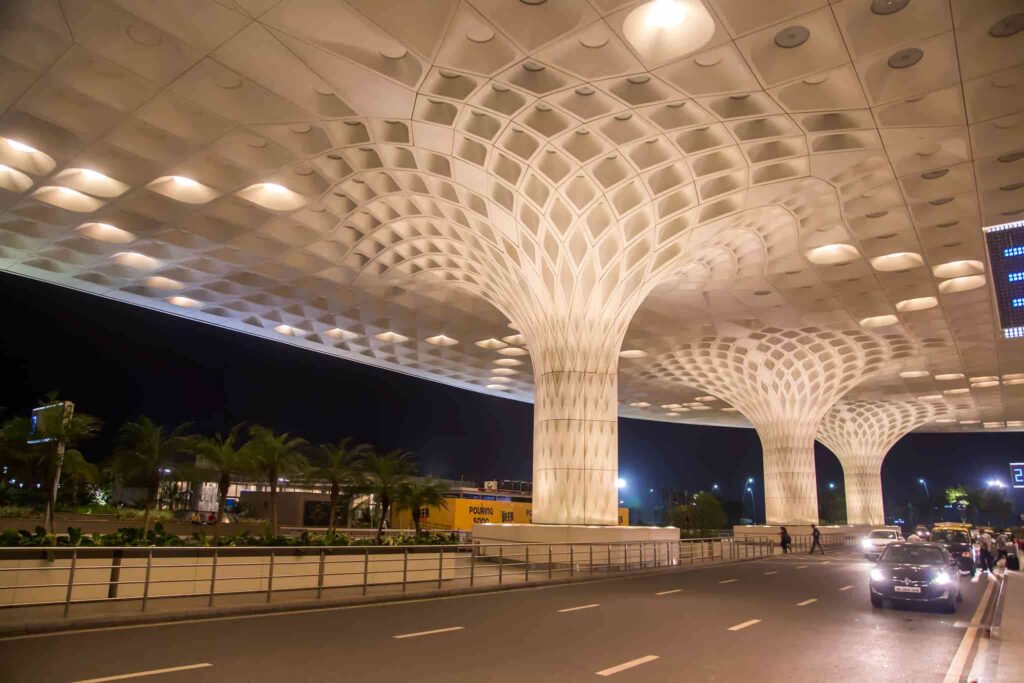 If India had to be described in one word, nothing would fit better than 'diverse'. This diversity exists in the culture, cuisine, clothing, and places in this country. India is a popular vacation spot for people globally so it would be a crime to not explore your homeland. As schools and colleges all around the country begin the much awaited summer vacations, you have the perfect opportunity to set out on a memorable journey with your loved ones and flaunt your summer outfits. Summer brings with it all things exotic the country has to offer and is naturally one of the best times to see more of this heterogeneous land. From beaches to mountains and wildlife to spiritual tours, the top 8 places to visit in India have it all.
List of India's Best Tourist Places
1. Kashmir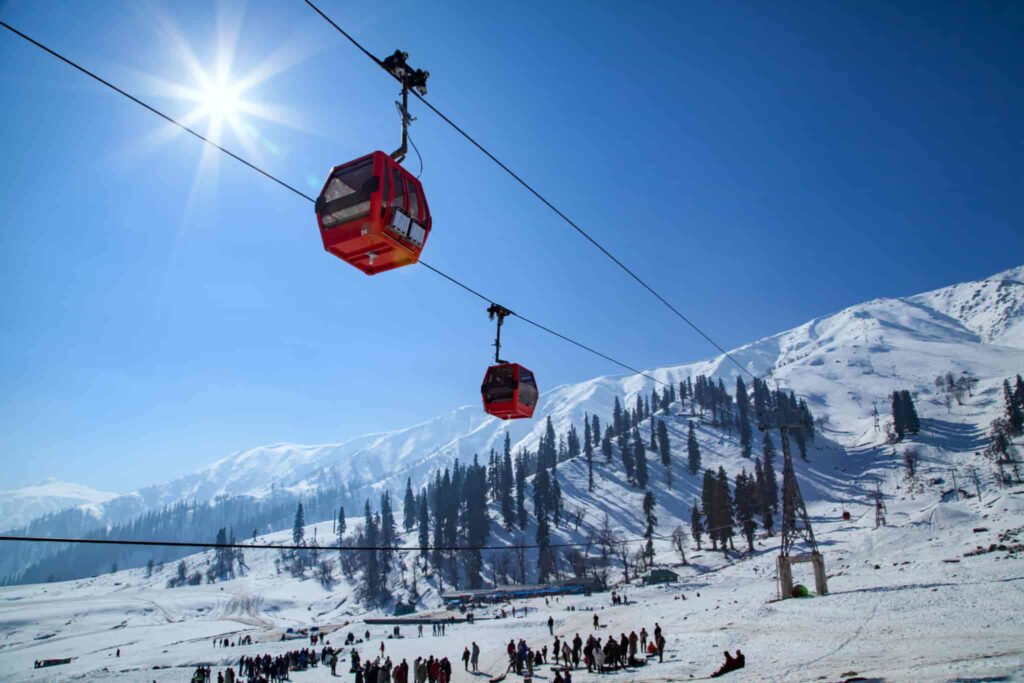 The perfect place to start off this list of the top 8 tourist places in India is Kashmir. Known as 'Heaven on Earth', this place is a paradise of tall, snowy mountain ranges and cascading water bodies. Endowed with an amazing climate all year round, Kashmir's cosmic beauty is something one must witness at least once in their lifetime. The lure of Kashmir has inspired many delightful poetries in some of the greatest writers of all time as an ode to the pristine charm it holds.
Places to Visit in Kashmir

Indira Gandhi Tulip Garden: Previously known as Model Floriculture Centre, this is the largest tulip garden in all of Asia that overlooks a gorgeous view of Dal Lake.
Amarnath Cave: This is a major Hindu shrine famous for being home to an ice Shivling, a religious symbol of the Lord Shiva.
Shankaracharya Hill: Situated 1,000 feet above the valley floor, this temple has an exquisite view of Srinagar.

Things to Do in Kashmir

Shikara Ride: A shikara ride will allow you to kick back and relax on the lake, away from the chaos of the city.
Gulmarg Gondola Ride: For a beautiful view of the snow covered alpine mountains, you can take the cable ride in multiple phases.
Shopping: A trip is never complete without souvenirs and Kashmir has plenty to offer. These include antique copperware, Pashmina shawls, fresh fruits and more.
2. Mysore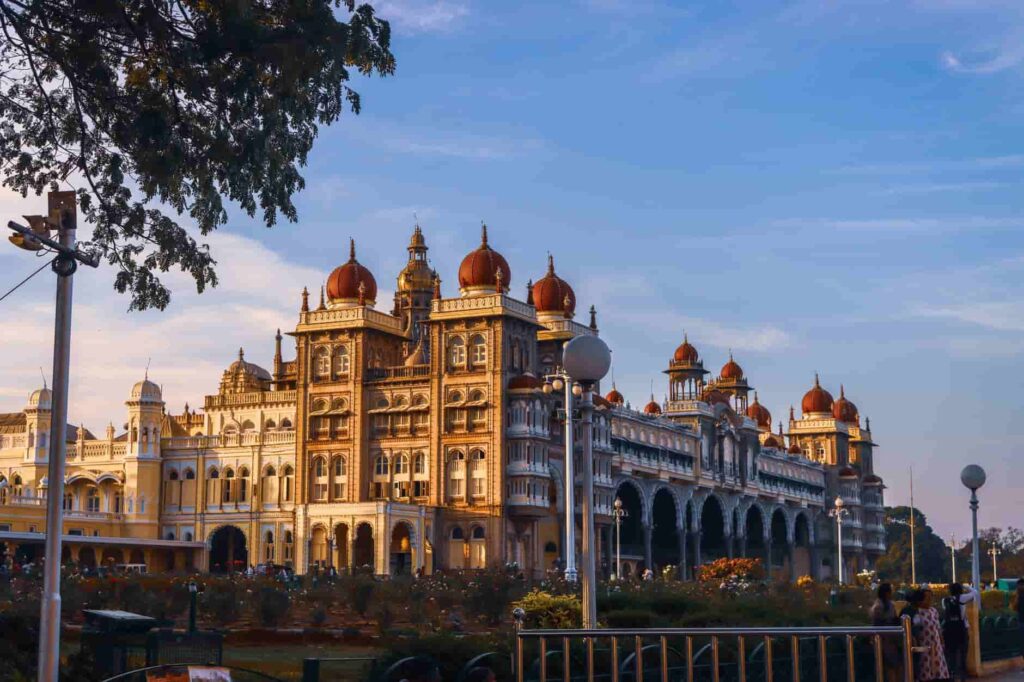 Known mainly as a heritage city, Mysore is packed with major palaces, museums and famous monuments. Mysore is dubbed as the 'City of Palaces', owing to its rich history of kings and royalty. Also popular for being the cleanest city in India, the place has a unique charm that you must surely discover. While the city is one of India's best tourist places all year round, its magnificence is something to be admired during the Dussehra festival.
Places to Visit in Mysore

Mysore Palace: This palace is popular for its unique Indo-Saracenic architecture. Once the official royal residence of the Wadiyar dynasty, the palace is a different world within itself.
Ranganathittu Bird Sanctuary: Spread out over 40 acres on the banks of the river Kaveri, this sanctuary is home to many different species of birds.
Jaganmohan Palace Art Gallery and Auditorium: This palace once housed the royal family of Mysore and is now used as an art gallery with one of the biggest collections of artefacts on display.

Things to Do in Mysore

Shop for Sarees: The Government Silk Weaving Factory is a specialty of Mysore and you should get your hands on the finest silk sarees at affordable rates.
Capture Memories at the 3D Selfie Gallery: You can capture your best memories at this unique place with 3 dimensional art figures.
Night Walking Tour: There is no denying the fact that Mysore's beauty blooms even better after dusk and you can join a 2 hour night walk tour to experience it. You can even take a stroll across the Brindavan Gardens for some exceptional flora.
2. Amritsar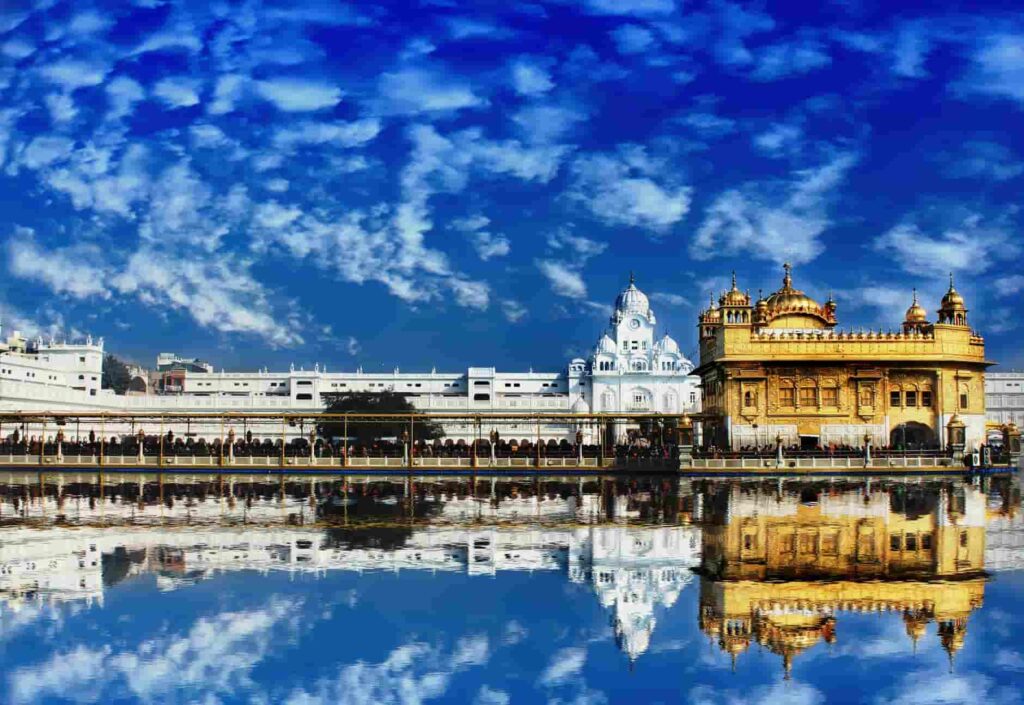 Being one of the oldest cities in India, Amritsar has witnessed some of the biggest historical events of the country. Covered with thick forests before its discovery, the beauty of this place is still intact with its urban aspects. As it is the centre of Sikhism in India, thousands of pilgrims make their way to the city yearly to be in its spiritual presence. The city also offers the perfect amalgamation of India's delightful food and Latest fashion.
Places to Visit in Amritsar

Golden Temple: One of the most unique sites all over the world, this place has a sparkling beauty because of the real-gold decorations. Surrounded by water, the temple glows immensely, especially at night.
Jallianwala Bagh: This is a historic garden and memorial built in remembrance of all those who were killed in the massacre on the festival of Baisakhi.
RamBagh Gardens: Designed by Emperor Babur to represent Islamic architecture, the first emperor of the Mughal dynasty, these gardens are the oldest Mughal gardens in the country.

Things to Do in Amritsar

Eat at The Guru Ram Das Langar: Nothing is better proof of the generosity of the largest free community kitchen in the world, distributing delicious food at many locations like the Golden Temple.
Watch the Flag Ceremony at Wagah Border: This is a patriotic ceremony carried out with much enthusiasm to symbolise the closure of the gate between India and Pakistan.
Holy Water Dip at Shri Durgiana Temple: Architecturally similar to the Golden Temple, this place is devoted to Goddess Durga. Legend has it, this dip in the holy water of the temple cleanses all your sins.
4. Ladakh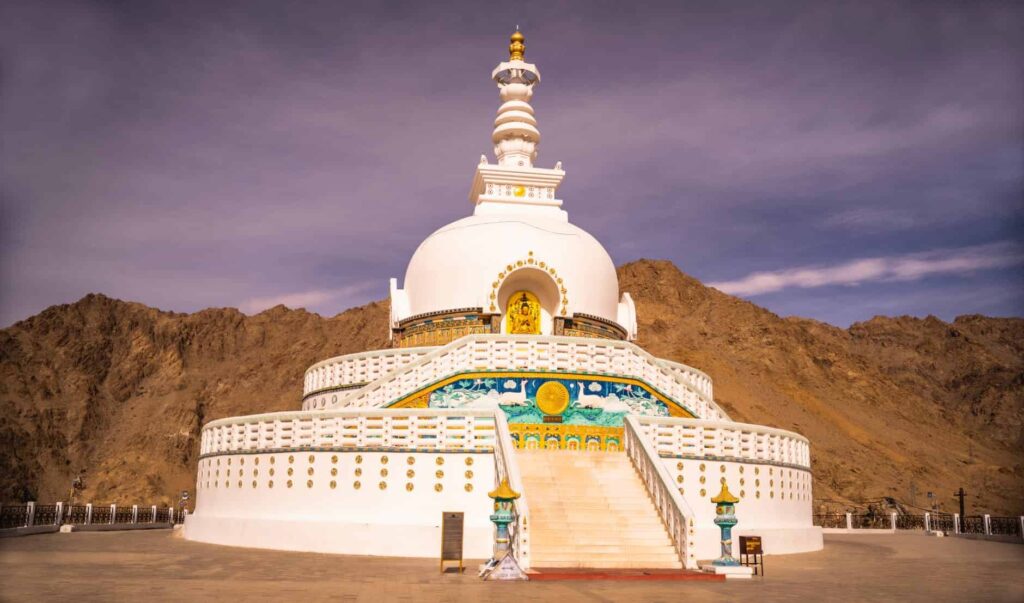 If walking through lush landscapes full of nature in all its untainted glory is your ideal vacation, Ladakh is just the place you should visit. The culture offers an intriguing combination of Indo-Aryans and Tibetan people along with some of the most delicious delicacies like momos, thukpas and more. The wide, clear valleys, tall, snow capped mountains of this cold desert are amongst the most beautiful sights you will ever witness in a lifetime.
Places to Visit in Ladakh:

Thiksey Monastery: Built in an area of over 1,327 acres, this is a 12-storey gompa (Tibetan religious building) home to more than 500 monks. This monastery is known for its thorough depiction of Buddhism.
Shanti Stupa: Consecrated by the 14th Dalai Lama, this is a beautiful, dome shaped structure situated at a hilltop in Chanspa that offers a scenic view of the whole of Leh.
Tso Moriri Lake: This is a high altitude, sacred lake in Ladakh that attracts a large number of rare wildlife with its placid ambience.

Things to Do in Ladakh:

Chadar Trek: Winter trekking at Chadar is as thrilling as it gets with its adventurous edge as the River Zanskar transforms into a thin sheet of ice.
Camel Safari: Known for being the only place in India where you can enjoy a double-humped camel safari, this is an unparalleled experience you can have at the Nubra Valley.
Camping: This place, located at an altitude of 11,500 ft above sea level, is the ideal serene escape from the chaos of the cities.
5. Goa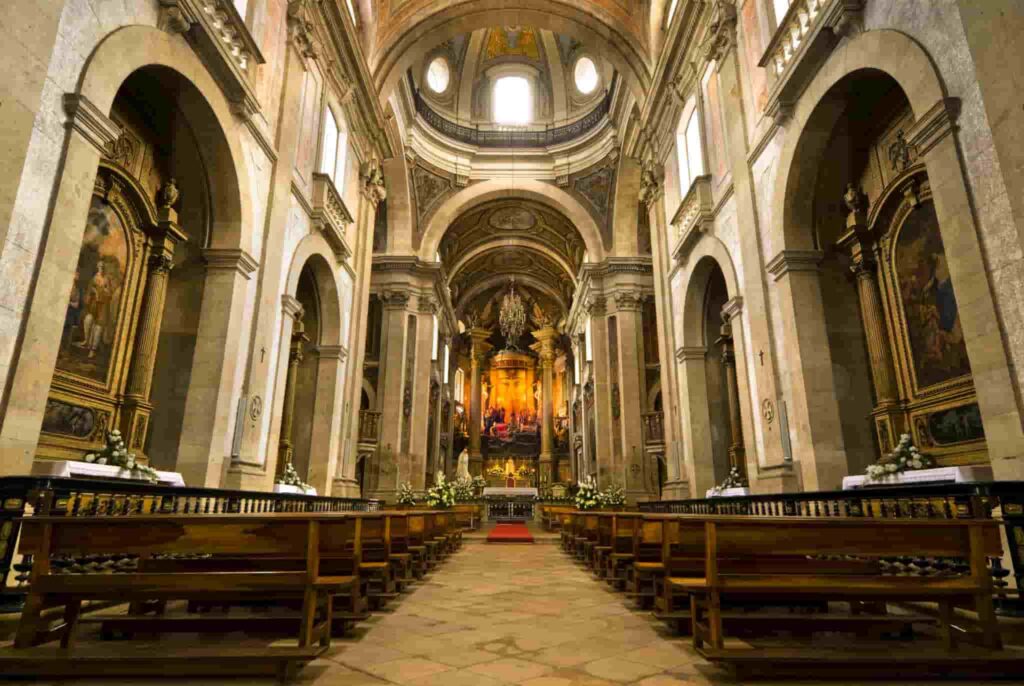 Goa is an absolute must visit in the top places to visit in India, especially during the summers. The place is known for its laid back vibe and remarkable nightlife. Your time in Goa will be full of some of the most amazing music, parties and fancy drinks. It is the perfect destination to visit with a group of friends to just kick back and relax amidst the tranquil, large beaches and sandy shores. The place has some of the most well maintained packages to offer at extremely affordable rates.
Places to Visit in Goa

Dudhsagar Falls: Popular for being India's highest waterfall, this is a four-tiered beauty that you can enjoy on the Mandovi River.
Basilica of Bom Jesus: Designed in the Baroque architecture style, this Roman Catholic church is a true constructive masterpiece recognised by UNESCO as a World Heritage Site.
Butterfly Beach: Also known as the Honeymoon Beach, this is one of the secluded beaches you can take a ferry ride to in order to step away from the bustling beaches.

Things to Do in Goa

Cruising: For a place completely surrounded by water, you can enjoy it to its fullest by taking a cruise or houseboat ride in the calm waters, especially at nighttime. Also, water sports like parasailing, rafting, etc. are a major hit.
Scuba Diving: Take a dive into the exotic waters of Grand Island to take a look at Goa's rich marine life up close.
Party: As Goa is India's biggest party place, you cannot leave without a few good parties. Nightclubs at Anjuna Beach, Tito's Street, Sinq and more surely throw one hell of a trance party.
6. Varanasi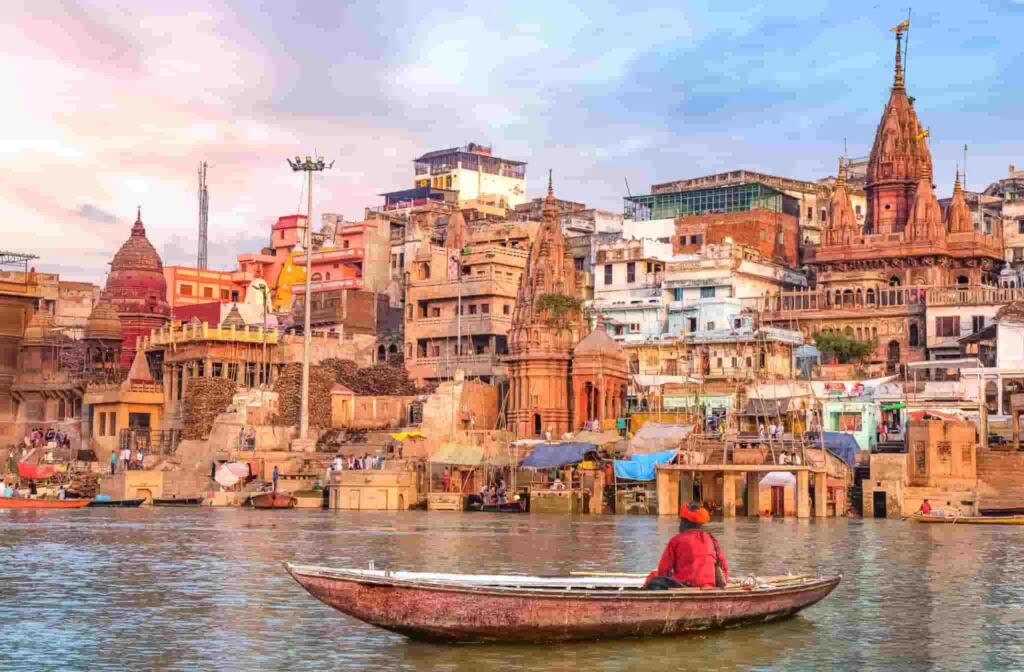 arly known as Kashi, Varanasi is a profoundly spiritual city in Uttar Pradesh. Home to endless ghats, religious water bodies, countless traditional rituals, devout temples and such, the city is a truly vibrant embodiment of Indian values and culture. The soulfulness of this place, deeply embedded in its grand architecture, will take you back to another time. The place observes some of the most robust festive celebrations across the country.
Places to Visit in Varanasi

Darbhanga Ghat: This ghat lies in the middle of many popular sites of Varanasi. Overtopped by the old fort, BrijRama palace, located in the middle of Dashaswamedh Ghat and the Rana Mahal Ghat, you can enjoy its view from the riverbanks of Ganga.
Shri Kashi Vishwanath Temple: Plated with pure gold, this temple is a popular Hindu tourist attraction for its distinctive architectural style.
Dhamek Stupa: The religious believe this is the place the Buddha visited for his first sermon that enlightened the Eightfold Path. Today, it is a tall structure carved with elegant forms.

Things to Do in Varanasi

Evening Aarti Ceremony: This aarti performed by multiple priests carrying heavy, lit brass lamps is truly an experience you won't find elsewhere.
Holy Bath: The river Ganga is said to have descended upon earth to offer salvation, a dip in the water being a holy activity for anyone looking for clarity and peace of mind.
Shopping: Varanasi is popular for its intricate sarees adorned with silver and gold threads so make sure you take a couple home!
7. Kerala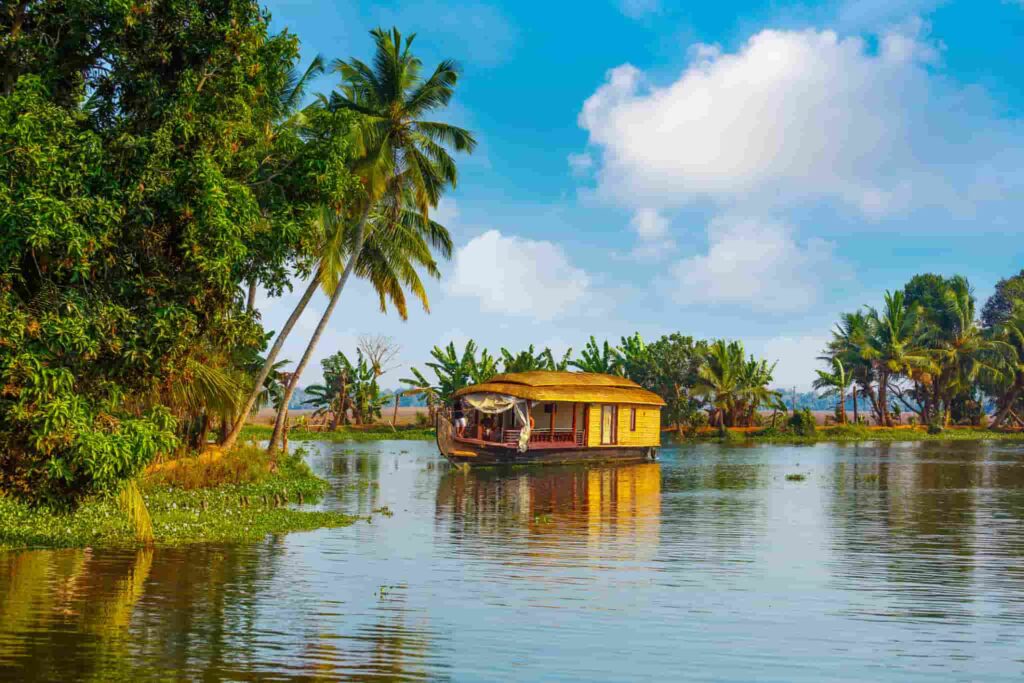 Kerala is another naturally rich place in India that you should add to your must-visit destinations right away. Known for its exotic beaches, biodiversity, clear beaches, unique spices and more such things, Kerala offers an enchanting peek into the endearing South Indian lifestyle. It also has incredibly lush hill stations you can visit to fill your lungs with the pure air, away from the pollution of metropolitans.
Places to Visit in Kerala

Thiruvananthapuram: Visit the capital of Kerala to marvel at some of India's distinctive art galleries and South Indian architecture in temples.
Alleppey: Known as the 'Venice of the East', Alleppey is a heavenly and silent backwater area that offers many activities like houseboat rides, shikara rides and snake boat races.
Athirapally Falls: Dubbed as the 'Niagara Falls of India', this is an 80 feet tall waterfall. The Athirapally Falls look most glorious when flowing in full force.

Things to Do in Kerala

Spice Tour: Kerala has many different tastings to offer like tea at Munnar, spices at Thekkady, coffee plantations at Wayanad and more.
Treehouse Stay: Staying in a treehouse is an activity not many can claim to have done. Spend time in a treehouse in Kerala and enjoy other adventurous activities like rock climbing, mountain biking, etc.
Bathe Elephants: A haven for animal lovers, Kerala offers you a chance to bathe, feed and play with both baby and grown elephants.
8. Mumbai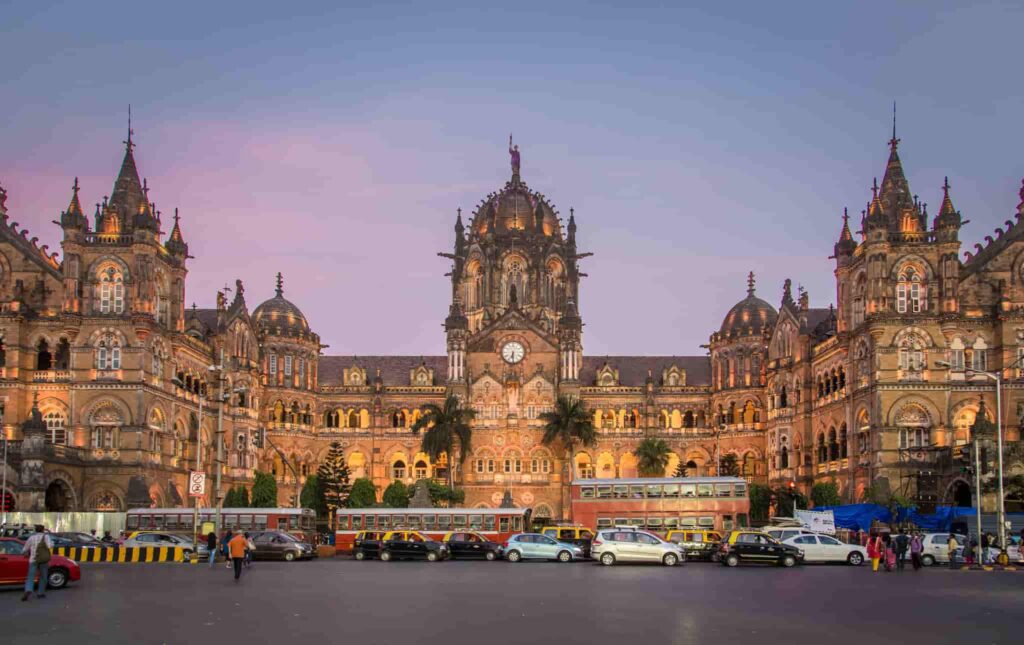 This cosmopolitan city is the embodiment of a place that never sleeps. From the luxuries of South Bombay to an abundance of slums, Mumbai gives you a quick insight into the many contradictions of human life. While the city is as busy as it gets, the locals still find time to share their warmth with surrounding people in a gesture that will truly be a comfort on even the worst of days. With its bustling roads and lively chatter of people all over the country, Mumbai is truly the soul of India.
Places to Visit in Mumbai

Haji Ali Dargah: Built in the middle of the Arabian Sea, the Haji Ali Dargah is a grand edifice made with white marbles as a resting place for Sayeed Peer Haji Ali Shah Bukhari.
Nehru Science Centre: This is an education centre with many attractions for children and adults alike. From astronomical movies to telescope viewing sessions, this is a scientific abode to encourage curiosity in kids.
Jehangir Art Gallery: Showcasing the perfect balance between contemporary art as well as modern art, this gallery features artwork from artists, photographers, sculptors, craftsmen and more.

Things to Do in Mumbai

Elephanta Caves Tour: These caves are a UNESCO World Heritage Site spread out over 60,000 sq. ft. land. They depict dedication to the Lord Shiva in shrines, pillars, halls, etc. that you can only reach by ferries from the Gateway of India.
Street Food Tour: Mumbai's street food includes some of the most delicious quick fixes that the majority of the population spends their days on. Taste these dishes at the Churchgate Khau Galli, Minara Masjid and more.
Shopping: Mumbai has incredible shopping attractions for every fashionista. From major places like the Colaba Causeway, Fashion Street, Hill Road, Bandra Linking Road and more, you can shop till your heart's content at affordable prices.
Make the most out of your holidays with these incredible top 8 best places to visit in India!
Popular Searches
Fashion Bloggers in India | Fashion Magazines in India | Fashion Photographers in India | Bridal Lehenga Trends | Different Kurta Style | Yoga Outfits for Women | Benefits of Running | How to Care for Leather Shoes | Eid Outfits Ideas | Skin care routine steps | Types of Formal Shoes | Signs that Say You're a Lipstick Junkie | Skin Care Tips for Monsoon | How to Style Skirt | How to Buy Jewellery |