Christmas is observed annually on December 25 to honour the birth of Jesus Christ, the most beloved leader in all of Christianity. It has been estimated that around 45% of the global population celebrates Christmas, which makes it one of the most popular festivals in the world!
Marked by gift exchanges, Christmas carols, and delicious baked goodies, Christmas is also a time you spend with your friends and family. What more appropriate way to celebrate the holiday with your beloved than on vacation? So let's have a look at some of the top Christmas travel destinations throughout the globe and what they have to offer.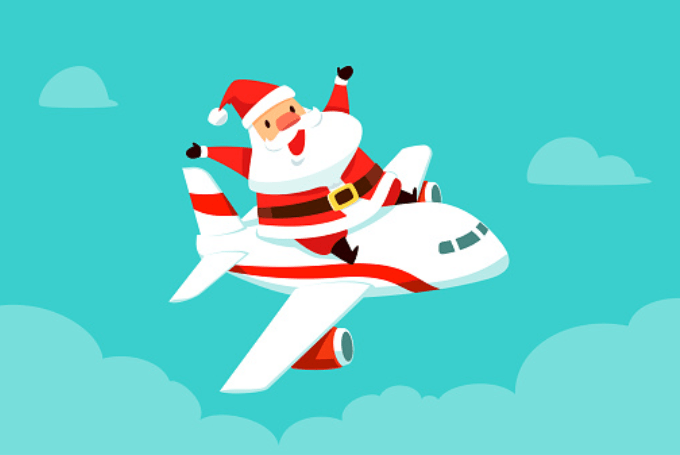 Also Read: Top 8 Places To Visit In India this Vacation
1. New York City, USA
New York City is undoubtedly one of the most lively cities to visit during this time. Christmas lights decorate the city, and there are spectacular performances happening all throughout. You can visit the Rockefeller Centre if you are in New York around the end of the year, as their famous Christmas festivities make for a truly breathtaking holiday experience! There are also a number of holiday markets all around the city – from uptown to downtown – which you can visit if you want to pick out the best souvenirs for friends and family.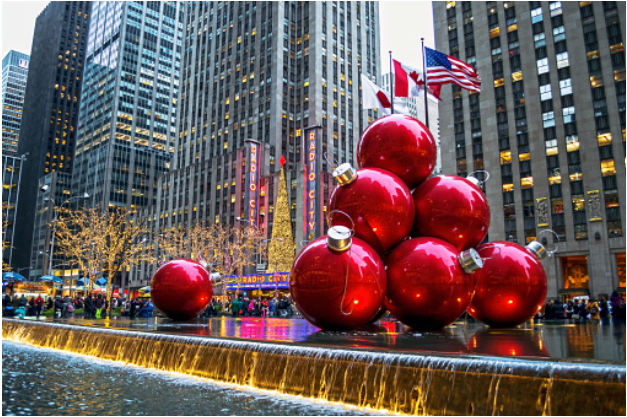 If you are a fan of pretty lights and decor, do not forget to attend the several light festivals that are organised across New York during the holidays. Some of these include the New York Botanical Garden Glow, the Brooklyn Garden Lightscape, and the display of Christmas lights at Dyker Heights.
2. Jerusalem, Israel
Jesus Christ is believed to have been born in Bethlehem, Jerusalem, which makes this city a top choice amongst the best places to celebrate Christmas. If you are planning a trip to Jerusalem this Christmas, do not forget to visit Nazareth, as that is the city where Christianity initially originated.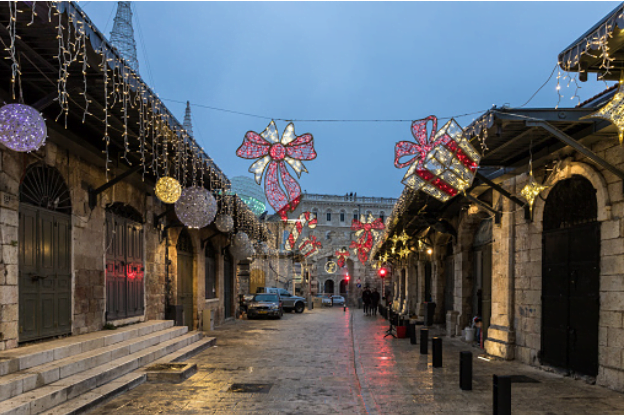 Tourist attractions at Nazareth include the stunning Basilica of the Annunciation, the Anglican Church, and the Greek Orthodox Church. Every December, these churches become the meeting ground for people from around the world to come together and celebrate the spirit of Christmas. You can also add The Church of the Holy Sepulchre to your itinerary. It hosts a festive midnight mass every Christmas Eve that you wouldn't want to miss!
3. London, England
One of the world's leading tourist destinations, London does not disappoint during Christmas! If you are in the city during the festival, you might want to check out the festivities planned in some of the most famous places to visit for Christmas, such as Trafalgar Square (which houses the world's largest Christmas tree), Westminster Abbey, and Hyde Park.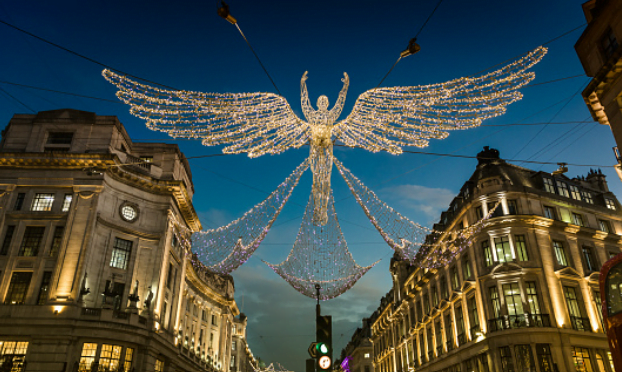 Other than that, if you are fond of Christmas carols, make a quick trip to the Royal Albert Hall and attend a renowned carol concert. If you are a Potterhead, you can also take a detour to the Scottish Highlands and experience the magical world of Hogwarts covered in snow or take the Harry Potter bus tour of London at night!
Also Read: Stay Organised with the Perfect Backpacks
4. Zürich, Switzerland
Are you a shopping enthusiast? If yes, then Zürich is one of the best places to visit during Christmas! Zürich has three main Christmas markets. These include the Niederdorf Christmas Market (at the Old Town), the Weihnachtsdorf Market (at the Urban Christmas Village) and the Zürich Hauptbahnhof Christmas Market (at Switzerland's largest railways station – the Zürich Hauptbahnhof).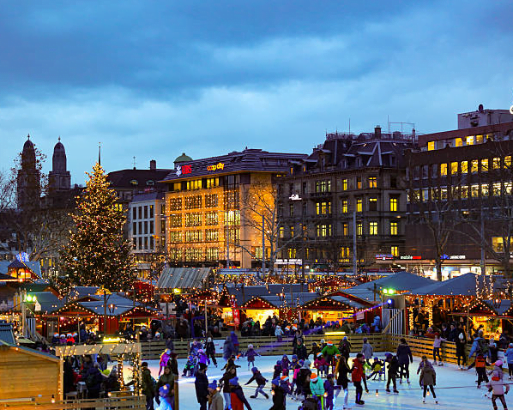 Running from November 24 to December 24 each year, the Zürich Hauptbahnhof Christmas Market is one of Europe's largest indoor Christmas markets. The central attraction of this market is a 49-feet Swarovski Christmas tree with numerous crystals hanging from its branches.
5. Tokyo, Japan
Christmas is not a public holiday in Japan, but do not let that keep you from celebrating the holidays in style! If you are vacationing in Tokyo, you can celebrate Christmas the Japanese style, which includes a hearty fried chicken bucket and strawberry shortcakes. Sounds unconventional, right? Well, the people of Japan have given this festival their own spin, inventing a number of exciting, unique traditions!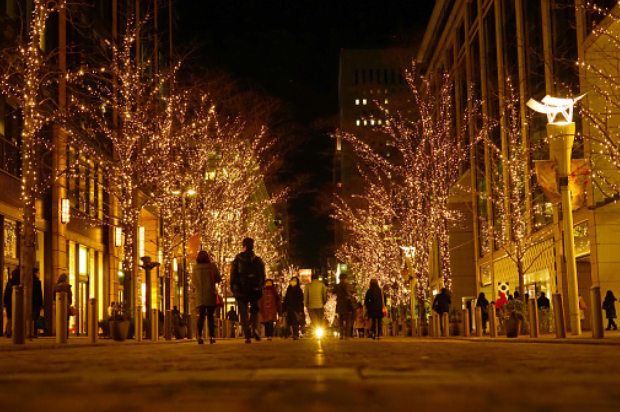 Besides the offbeat Christmas meal, another interesting tradition is that the Japanese population celebrates their version of Valentine's Day on December 24 every year. So, if you are in the city at this time with your significant other, celebrate the 'most romantic day of the year' the Japanese way on Christmas Eve – dine at an open-air restaurant, take a walk around the city, and spot the beautiful Christmas lights and decorations.
6. Paris, France
Paris is renowned for its Christmas meals, making it one of the best places to visit at Christmas for all food lovers. From quaint cafes and patisseries to Michelin-star restaurants, Paris has something to suit your taste buds, especially during the holiday season. Some of the most sought-after French holiday delicacies are raw oysters, foie gras, and bûche de noël.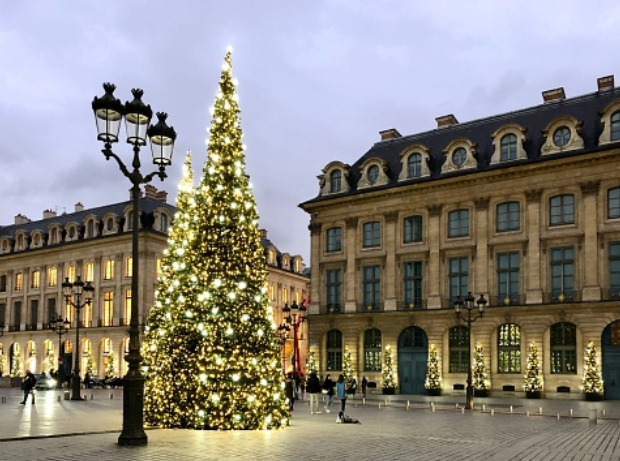 Here are a few eateries we highly recommend – Les Deux Magots and Cafe de Flore (Saint-Germain) for the quintessential Parisian cafe experience, an array of Jewish delis offering various affordable dishes (Marais), and Quartier Asiatique (Chinatown) if you are in the mood for some scrumptious Asian food!
Also Read: Top 15 Handbag Brands in India
7. Salzburg, Austria
Giving Zurich a run for its money, Salzburg is another European city known for offering tourists a fantastic Christmas shopping experience, making it one of the best places to visit in Christmas. The Salzburg Christkindlmarkt, situated at the Dom and Residenzplatz, is one of the oldest Advent markets in the world.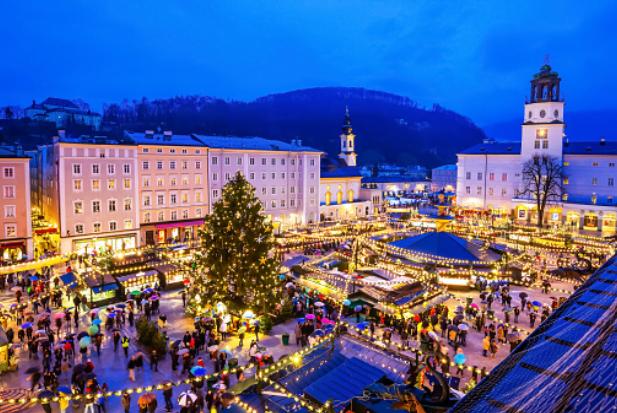 Advent markets are street-side markets that run for the four weeks of Advent. These markets date back to the middle ages, and the ones that are currently functional usually have deep historical roots. So, if you are in Salzburg around Christmastime, do not forget to visit the Christkindlmarkt!
8. Dublin, Ireland
Christmas festivities in Dublin kick off around November 26. One of the most festive Dublin spots in December is Grafton Street. The street is lit with vibrant, colourful lights to celebrate Christmas.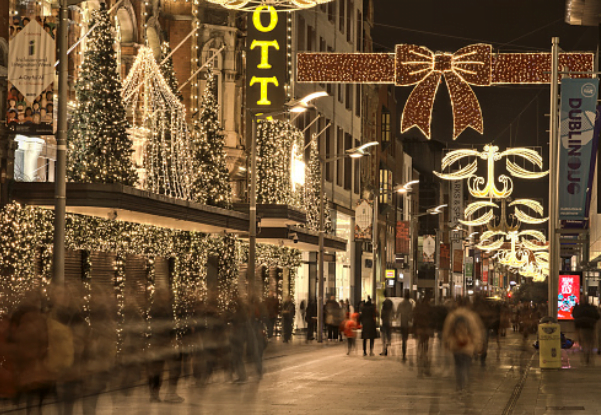 Plus, you can always spot several musicians performing for the tourists for free along the street. If you want to grab a beverage, head to one of the hundreds of pubs in the Temple Bar area or cosy up with a rich cup of hot chocolate from Butler's Chocolate Cafe!
9. Cologne, Germany
Do you want to know why Cologne is considered to be one of the best places to visit at Christmas? Well, for starters, it has the highest number of Christmas markets in all of Germany. From cherishing a glass of mulled wine or hot cider to shopping for colourful knick-knacks, the Cologne Christmas market is packed with delightful experiences!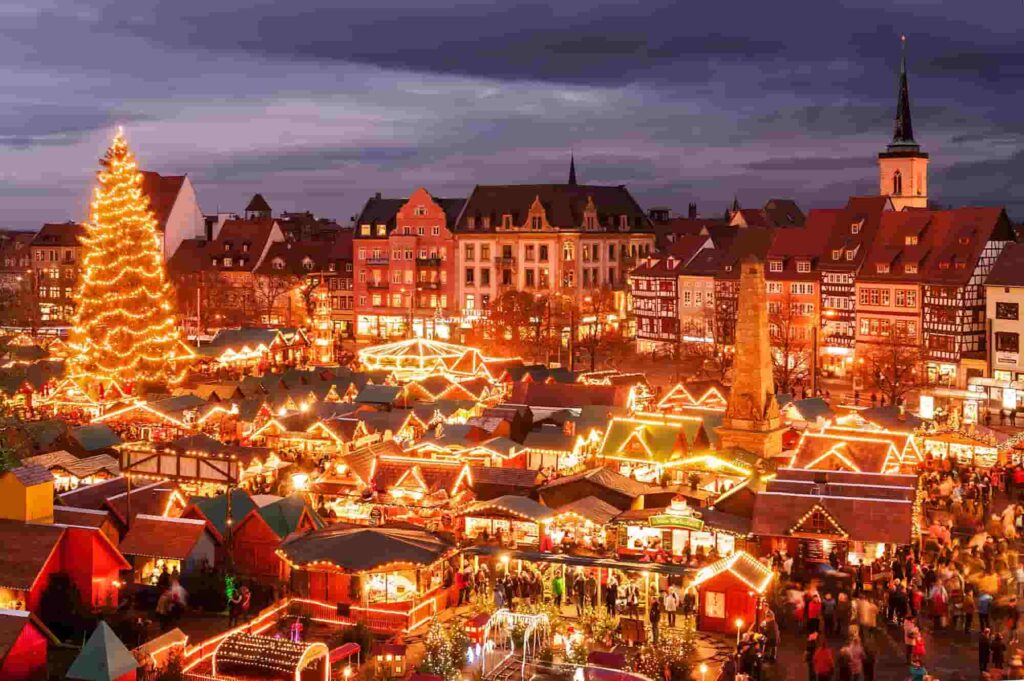 Am Hof Street houses a traditional German Christmas pyramid, so don't forget to stop by and check it out as well.
Also Read: 11 Tips for Photography to Effectively Boost Your Art of Photography
10. Prague, Czech Republic
Prague, in winter, is known for its Christmas concerts, shopping streets, and ice skating arenas. If you want to do something a little less Christmassy, you can take the Vltava river cruise in Prague, which offers a breathtaking view of the city line and excellent on-deck service.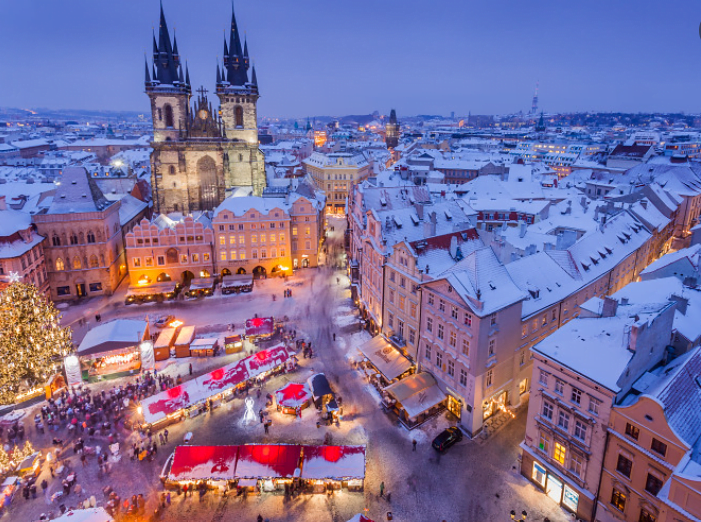 These vacationing options, among others, make Prague one of the best places to visit during Christmas in the world!
11. Inari, Finland
Northern lights, also known as aurora borealis or polar lights, are one of the most beautiful wonders of nature. Want to spend Christmas with your loved one under the resplendent northern lights? Head to Inari, Finland, today!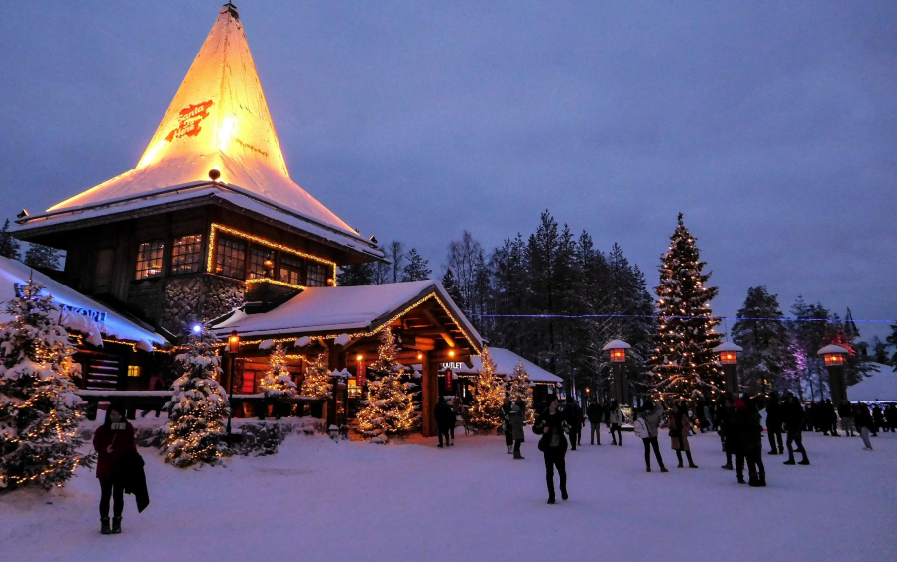 Located in a remote, snowy location, Inari is the perfect holiday retreat if you want to get away from the hustle and bustle of the city and unwind before starting the new year. You can book a log cabin or a wilderness lodge, enjoy a delicious Christmas buffet on December 24, and spend a low-key Christmas spotting the bright streaks of the northern lights.
12. Montreal, Canada
Another great ice skating venue during Christmas is Montreal, Canada. If you are trying it out for the first time, the Atrium Le 1000 is your best bet. On the other hand, if you are a pro at ice skating, head over to the Parc La Fontaine for the experience of a lifetime!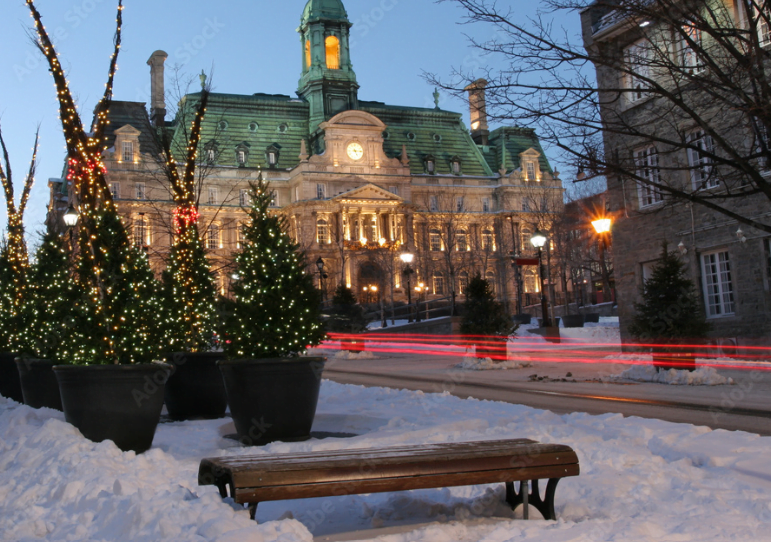 In case you are not into skating, Montreal has plenty of other attractions to make your holidays remarkable. These include the Nutcracker Market, the Jacques Cartier Square, and the Santa Claus Parade, which has been celebrated every year in the city since 1925.
Also Read: 15 Types of Photography You Would Love To Know About
13. Boston, USA
If you are in Boston during Christmas, one of the best activities you can indulge in is a pub crawl! There are several kinds of pub crawls you can choose from, the most popular options being SantaCon and the Ugly Sweater Crawl.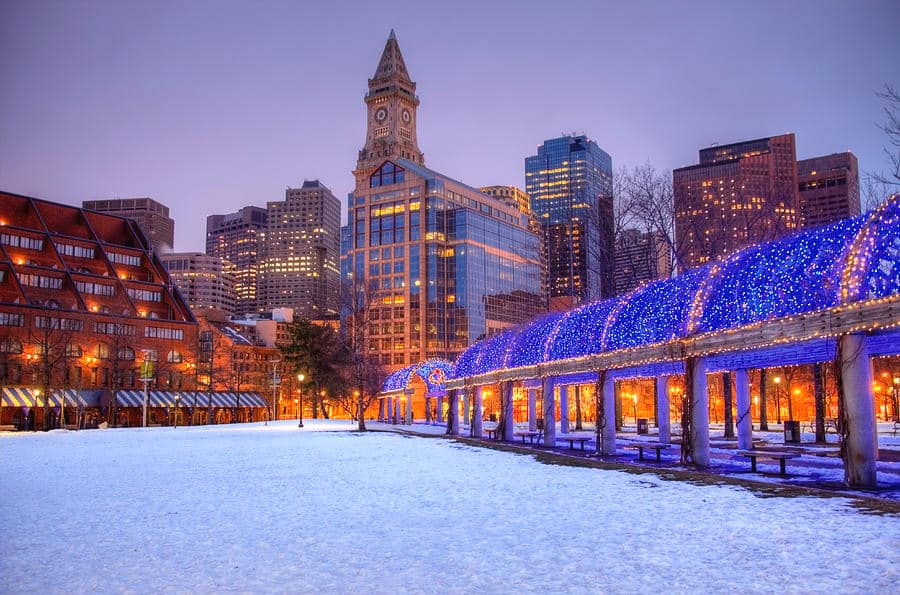 In case you are looking for more family-friendly ideas, you can check out the Faneuil Hall Tree Lighting ceremony, attend the Boston First Night celebrations, or take a leisurely stroll along the quiet and picturesque roads of Beacon Hills.
14. Bruges, Belgium
Lined with historical architecture, Bruges adorns bright lights and lovely decorations during the festival of Christmas.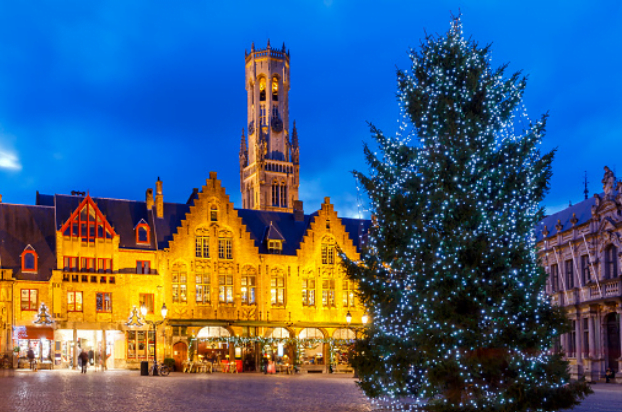 If you are visiting Bruges this holiday season, you can taste authentic Marzipan yule logs, indulge in the best Belgian chocolates, shop to your heart's content at the Grote market, and ride a horse-drawn carriage down the quaint cobbled streets of the city.
15. Washington, D.C., USA
Located at the heart of the USA, Washington, DC, is one of the best places to visit on Christmas. The city has numerous ice rinks set up during the winter, and if you want to check one of those, we suggest visiting the rink on the National Mall.
Next, make your way to the National Christmas tree, situated near the White House, which has been decorated every year for Christmas since 1923. You can also check out the Zoo Lights festival hosted by the National Zoo, where over half a million LED lights are put on display, making it a sight you would definitely not want to miss!
Also Read: 10 Best Cameras for Photography
16. Dubai, UAE
If you are in Dubai for Christmas and are looking to do something fun, the options are endless! Visit the Bollywood park if you are in the mood for some song and dance, or head to the Garden Glow, which is a unique themed park with some of the most stunning exhibits you'd ever see.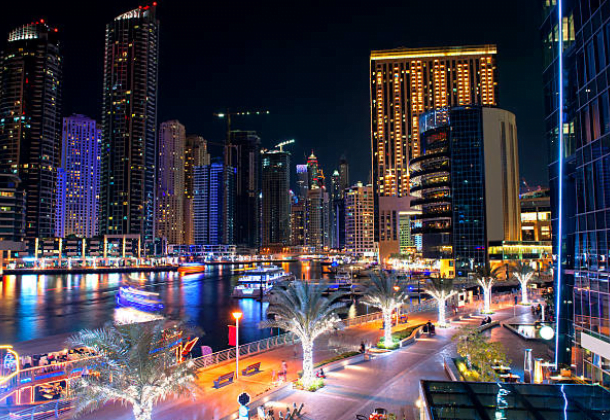 You can also visit Burj Khalifa and witness the beautiful Dubai skyline on Christmas night or embark upon the Dhow Marina Cruise for a dazzling experience.
17. Bondi Beach, Sydney
Bondi beach is one of the most iconic tourist spots for people travelling to the land down under. And guess what? You can celebrate Christmas on this famous beach as well! While at Bondi, grab something to eat from one of the Christmas BBQ parties or head to the Beach Road hotel for a delicious dinner and drinks. The beach also has a wide range of bars, cafes, and other hangout spots.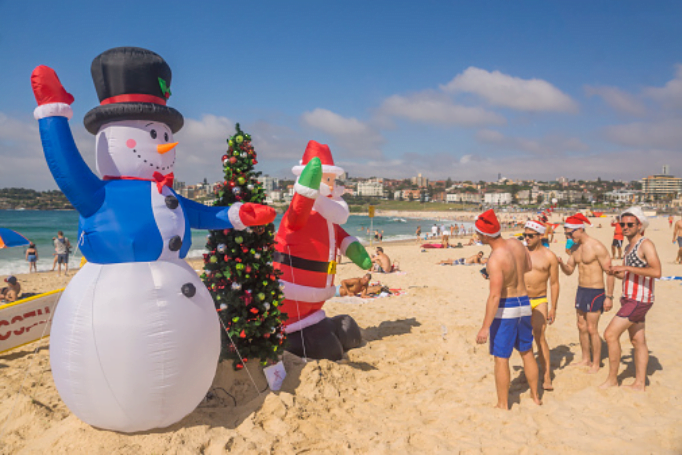 All in all, Christmas at Bondi is a fun and energetic experience that you will definitely not forget in the years to come! However, if crowds are not your thing, this might not be one of the best places to visit in Christmas for you. Instead, you can check out the festivities happening in the central parts of Sydney.
18. Quebec City, Canada
If you are in Quebec City for Christmas, you can take a cable car ride down the beautifully decorated Petit Chaplain district, stopping along the road to buy presents for friends and family.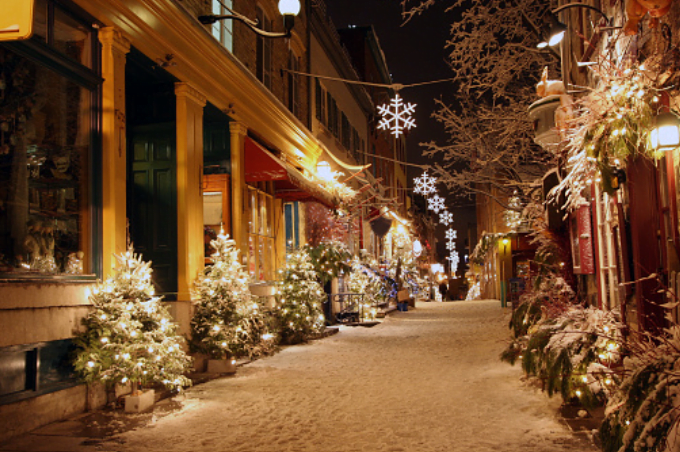 Alternatively, you can also check out the Miracle bar, a stunning Christmas-themed pop-up which serves various cocktails designed especially for the holiday season.
Also Read: Top 10 Richest Cricketers in the World
Conclusion
Christmas is a time for merrymaking and festivities, which all the locations mentioned on our list are perfect for. So, next time you are not sure of what to plan for your Christmas holidays, return to this list of the best places to visit in Christmas and pick out the destination that attracts you the most, and you are bound to have an unforgettable vacation!If you liked reading this, head over to Infifashion for more such articles today!
Popular Searchers
Types of Jewellery | 9 Tips For Good Sleep Every Night | Hair Care Tips: How To Treat Your Hair Like A Boss | Top Shoe Brands In India | Top Luxury Fashion Brands | Sustainable Fashion Brands | Organic Makeup brands in India | Best Watch Brands in India |Best Food Bloggers in India | Types of Tea You Must Really Know | 6 Best Skin Care Products Your Skin Needs |Types Of Skirt You Will Love | Best Cameras for Photography | Right Skin Care Routine Steps | How to Get Rid of Pimples |