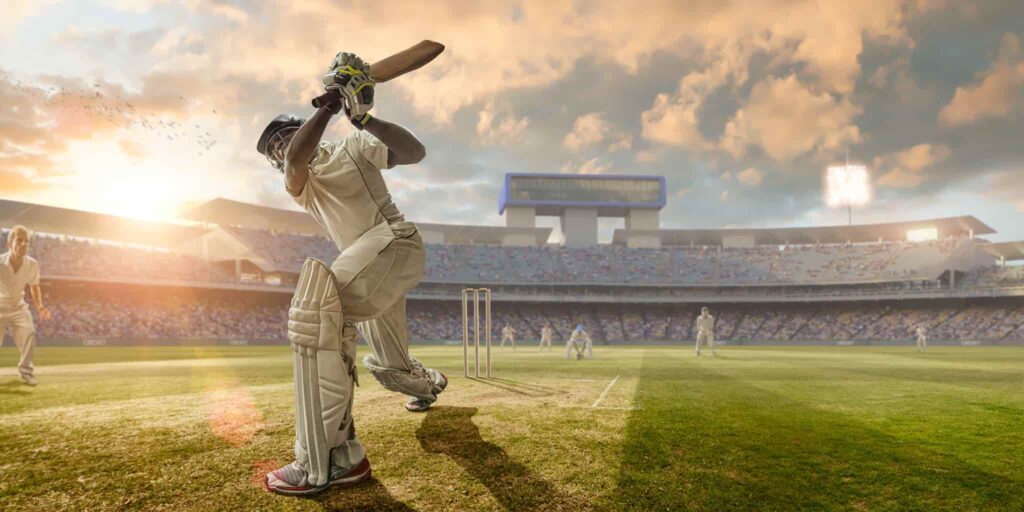 India has always been highly involved in sports of all kinds – swimming, archery, hunting, wrestling and, the most popular, cricket. Cricket is a sport in India that is more in trend than ever, what with the widespread telecasting of each match and the admiration that flows so freely for every player. These same factors have turned cricket into quite an expensive sport with many players in the industry making whopping amounts of money owing to their impressive sportsmanship and the endorsements they get due to their popularity.
Also Read: 15 Best Food Bloggers in India
Listed below are the top 10 richest cricketers in the world with a net worth that will surely lead to a few dropped jaws.
1. Sachin Tendulkar
Ever since making his test debut in 1986 at the age of 16, Sachin has termed the 'God of Cricket' due to his exceptional skills. Even after retiring in 2013, Sachin is the richest cricketer in the world. His wealth is a product of his immense popularity in the field along with his countless promotional deals with brands like Pepsi, Adidas, Philips, BMW, Visa and the first ever cricketer to bag a 100 crore deal as the brand ambassador for MRF tyres. Additionally, he owns property worth 500+ crores and is also the co-owner of a Kabaddi League team.
Net Worth: $170 million (1,090 crores), making him the top richest cricketer in the world.
2. Mahendra Singh Dhoni
Many factors play into Dhoni's worldwide popularity, most of all for being an extraordinary captain who ensured the Indian cricket team brought home countless cups. Given his extremely calm and collected behaviour both on and off the pitch, he has been lovingly nicknamed 'Captain Cool' by his fans. He is one of the highest paid athletes in the world because of his partnerships with sought-after brands like Reebok, Orient, Indigo Paints, GoDaddy, TVS Motors, Colgate, Bharat Matrimony, RedBus and many more. He is also the captain of Chennai Super Kings in the IPL and the owner of his fashion brand 'Se7en'.
Net Worth: $113 million (767 crores)
Also Raed: Top 25 Indian Fashion Bloggers
3. Virat Kohli
Virat Kohli is undoubtedly the current face of the Indian cricket scene. He is involved in deals with brands like Pepsi, Google, Tissot, Manyavar, Valvoline, Wrogn, One8 and many more. He was also the captain of the IPL team Royal Challengers Bangalore before stepping down last year and the co-owner of ISL football team FC Goa. His popularity is accurately depicted in the fact that he is the most followed Asian on Instagram, through which he earns large amounts via endorsement posts.
Net Worth: $92 million (638 crores)
4. Ricky Ponting
Next on his list of the top 5 richest cricketers in the world is Ricky Pontinh, a popular name in Australian cricket. He is well known for being a wonderful player with phenomenal skills in fielding, bowling as well as batting. His successful, international career included victory in 3 consecutive World Cups and he now makes his money through brand endorsements for Puma, Rexona, Valvoline, Adidas, Pura Milk and more. Ponting also launched his own wine label in collaboration with an Australian winemaker by the name of 'Ponting Wines'. Currently, he is the head coach for IPL team Delhi Capitals.
Net Worth: $70 million (500 crores)
Also Read: Top 8 Places To Visit In India
5. Brian Lara
West Indies all-rounder Brian Lara is the 5th richest cricketer in the world. He is known for his impressive batting style that led to him making over 21,000 runs in international cricket. Consequently, he holds the record for the second highest run scorer and highest score as an individual batter in cricket history. He was also the brand ambassador for MRF and featured on many magazine covers like Wisden Cricket Monthly, Cricinfo, etc. which brought him international fame. Lara also made money off of the sales of a few magazines featuring his signature.
Net Worth: $60 million (415 crores)
6. Shane Warne
The late Australian cricketer Shane Warne is a famous name for cricket fans globally. This retired cricketer was an icon with exceptional wicket-taking skills and also played with other legendary players of his time. After announcing his retirement, the former captain of the Australian cricket team was making a living commentating in cricket matches, working with Nine Network. His partnership deals include Pepsi, McDonald's, Victoria Bitter and such. The cricket scene in India still is cosmically influenced by his expertise as Warne was the team mentor of Rajasthan Royals until his passing in 2022.
Net Worth: $50 million (346 crores)
Also Read: Shop from The Best Watch Brands in India
7. Jacques Kallis
South African cricketer Jacques Kallis holds the 7th position in this list of the top richest cricketers in the world. With a total of over 25,000 runs and 544 international wickets to his name, he has had one of the most successful all-rounder careers of all time. It is no surprise that his fame in the field is still one of his main sources of income along with his position as the cricket coach for the South African team. Kallis is also one of the main batting consultants for the IPL team Kolkata Knight Riders and is an integral reason for the team's success.
Net Worth: $48 million (339 crores)
8. Virender Sehwag
Former Indian cricketer Virendra Sehwag is an incredibly well known player due to his aggressive playing strategies in national as well as international fields. He holds the record for scoring the fastest triple century in cricket history. Sehwag played as both the member and captain of IPL teams Delhi Daredevils and Kings XI Punjab in his 8 years long IPL career. His endorsement deals include brands like Reebok, Samsung, Adidas, etc. in addition to his own activewear and sportswear brand called 'VS by Sehwag'.
Net Worth: $40 million (277 crores)
Also Read: Top 20 Men's Fashion Trends
9. Yuvraj Singh
Yuvraj Singh's contribution to the team's popularity and victories is massive. The peak of his career was when he hit 6 sixes in 6 balls against Stuart Broad. After the 2011 World Cup, Yuvraj was diagnosed with cancer and fought bravely till he recovered. During this time, he founded his foundation called 'YouWeCan' to find cancer treatments and more social causes. He endorses many brands like Royal Mega Stag, Pepsi, LB, Reebok, Cadbury, benz, etc. and is also the owner of his sports and lifestyle brand 'YWC'.
Net Worth: $35 million (245 crores)
10. Shane Watson
Australian cricketer Shane Watson has one of the most impressive cricket careers of all time. His ability to hit huge sixes and take instant wickets led to him being the most expensive player in the 2016 IPL auction. At present, he works on promotional deals with many brands like American Express, Golden Circle, TAG Heuer, Gunn & Moore, etc.
Net Worth: $30 million (210 crores)
Popular Searches
Most Expensive Cameras in the World | Types of Tops for Women | Types of Art Forms | Types of Coffee & How to Make It | Home Décor Ideas for a Better Living Space | Types of Chocolate | Types of Nail Shapes | Types of Tea You Must Really Know | Right Skin Care Routine Steps | How to Get Rid of Pimples | Best Running Shoes For Women | How to Boost Immunity | How to Buy Jewellery | Luxury clothing brands in India | Top Fashion Photographers of India |