Professional photographer or not, anyone and everyone can admire the immense beauty we are surrounded with at all times. Given how mesmerising different elements of the world are, everyone experiences the urge to capture these terrains and wonderful moments. This dream was brought to life for the very first time in 1816. Now, as centuries have gone by and introduced us to modern technology, cameras in the industry still owe the invention of this wonderful device to the countless unique and never-seen-before rarities. This is the ultimate dream for every antique collector, but it sure does come at a price.
Also Read: Types of Photography You Would Love To Know About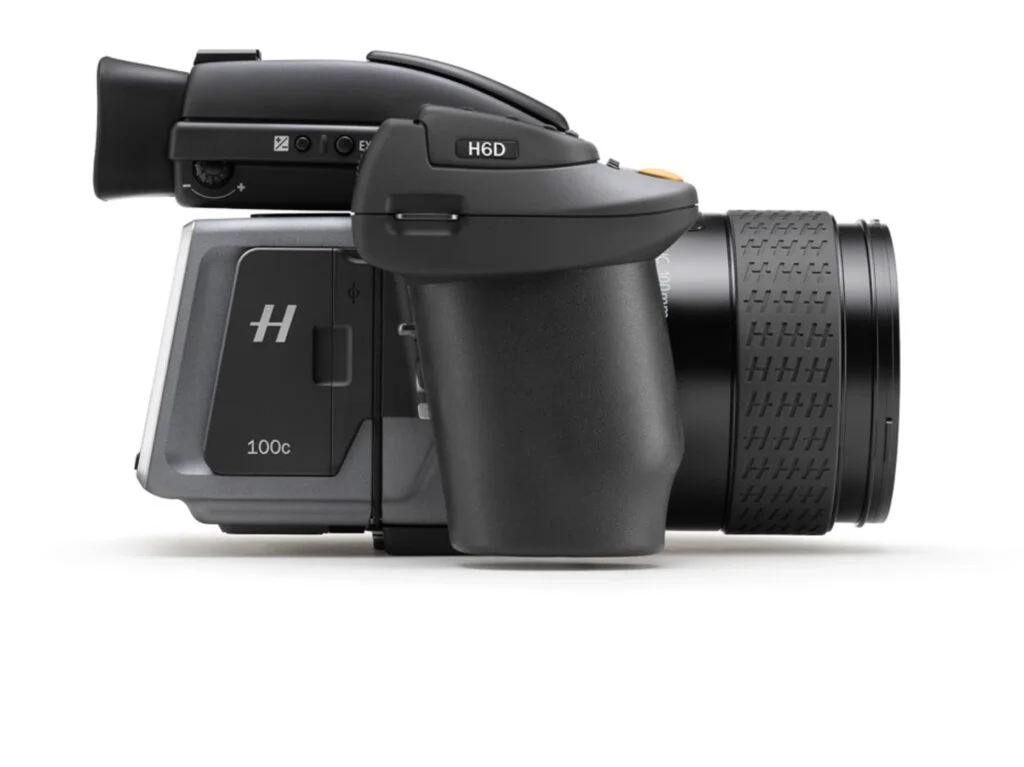 Listed Below Are Some of The World's Most Expensive Cameras:
1. Leica 0 – Series No.122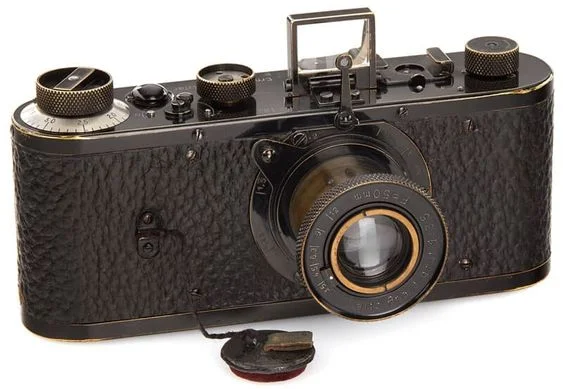 Kicking off this list with a price that always causes jaws to drop is the most expensive camera ever to be sold – the Leica 0 – Series No.122. This is a vintage camera made in the early 1900s and in a limited batch of 25. Interestingly, this camera was sold only recently to a private collector in an auction in Vienna.
Price: $2.97 million
Key Features

This camera is among the only three of its kind available today from the limited collection produced in 1925.
Made by Leica, the best camera brand in the world, it is as durable as a camera could be and has stood the test of time for almost a century.
2. Hasselblad H6D – 100C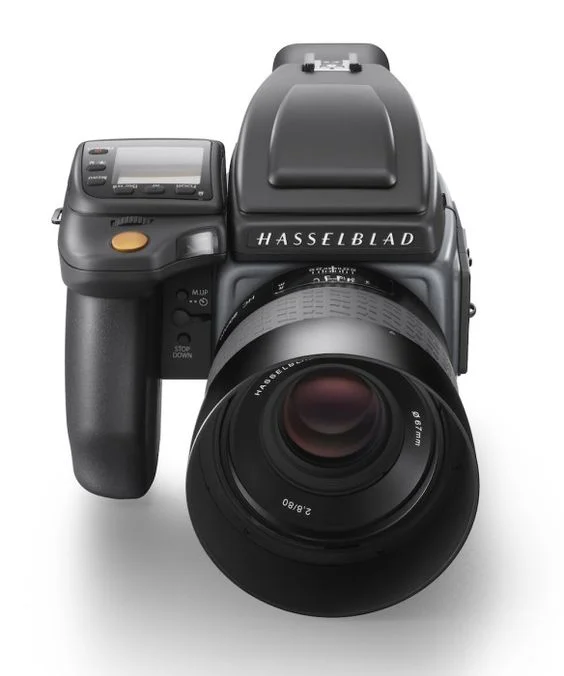 Another one on this list is by one of the finest camera makers in the industry – Hasselblad. This camera is extremely popular among historians who use it for art documentation and reproduction due to its superior features. The demand for this camera skyrockets through the roof as it is one of the very few high-end brands producing multi-shot cameras.
Price: $47,995
Key Features

Sensor-shift technology, which combines up to 6 exposures to create single images of 400 million megapixels.
High image quality and colour accuracy.
920k-dot touchscreen display with both auto and manual focus.
Built-in GPS with Wi-Fi, USB-C.
3. Leica M3D – 2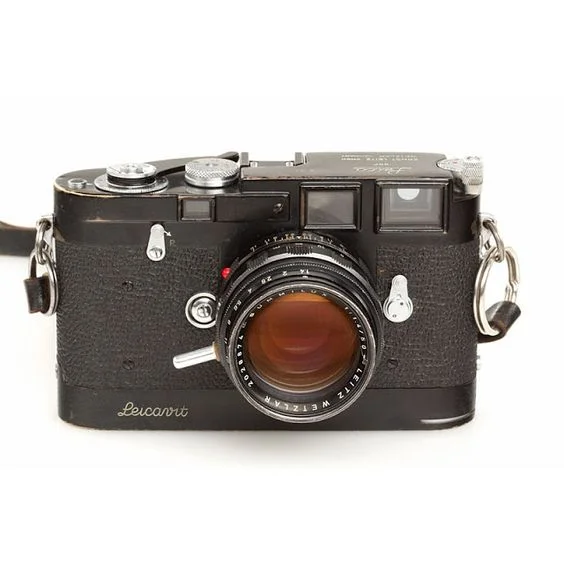 Another vintage number and among the costliest camera in the world by Leica, the M3D – 2 was also a limited edition. Manufactured especially for war photojournalist Douglas Duncan, the Leica M3D ('D' for Duncan) was sold at the same auction as its other companion in the sme product family. This camera was majorly used by DDD to capture war photographs in Korea, Vietnam, and his friend Pablo Picasso. Now, the brand has also released a modernised, special edition variant of this camera for photographers.
Price: $2 million
Key Features

50-mm lens with special focusing lever.
Short shutter lag time of only 12 ms.
Mirrorless with rangefinder featuring 150+ high precision parts and 0.92x magnification.
4. Susse Frères Daguerreotype Camera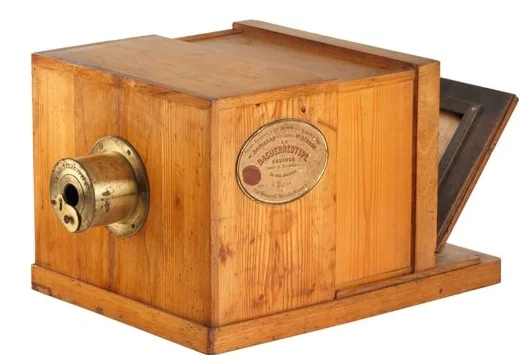 The history of this camera dates back to 1839, when the world was first introduced to the photographic process, known as 'daguerreotype'. The Susse Frères Daguerreotype Camera is a type of a pinhole camera, also known as the 'camera obscura'. It is among the very first cameras to be produced and made available to the general public. Designed by Louis Daguerre and made by the French firm Suisse Frères, this is the only model that remains. It was sold at an auction in 2007.
Price: $978,000
Key Features

An indispensable, 173-year-old 'attic find'.
A remarkable example of the daguerreotype method with an oval lithographic stamp.
Also Read: Top 10 Types of Photography Lighting
5. Apollo 15 Hasselblad 500 Series Moon Camera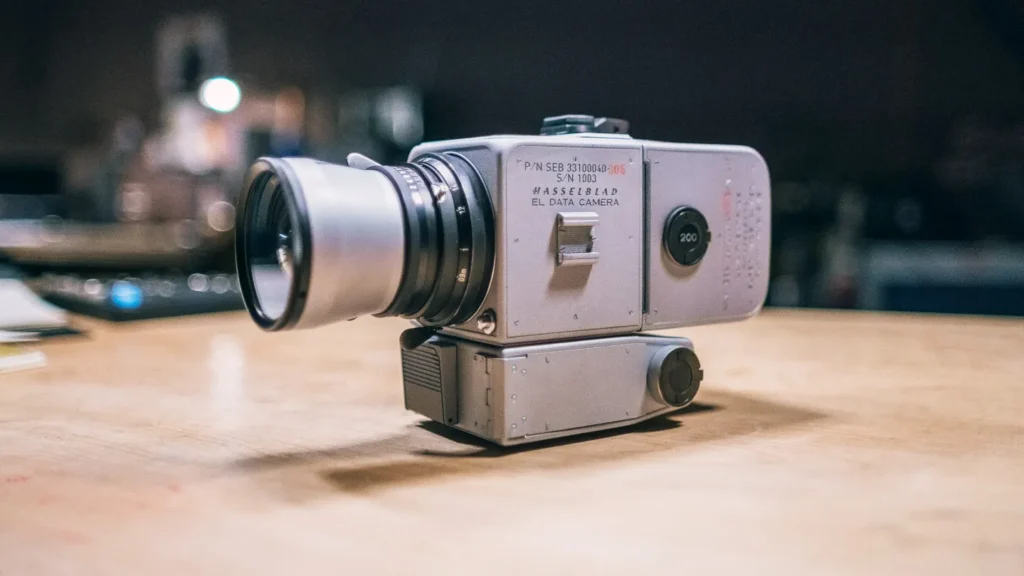 This is another camera that is an essential part of world history, owing to the fact that it is the only one to ever make it to the moon and back! Any other cameras previously sent out on this excursion were abandoned on the lunar surface. A camera modified to handle lunar conditions optimally is a truly unique device that was recently sold to a Japanese businessman.
Price: $910,000
Key Features

Leaf shutter and automatic aperture stop down.
70-exposure film magazine.
Zeiss Biogon 60-mm F5.6 lens.
Mapping camera system and the panoramic camera.
Absence of switches and toggles to make it more convenient to use.
6. Jonathan Ive & Marc Newson Leica M Prototype Camera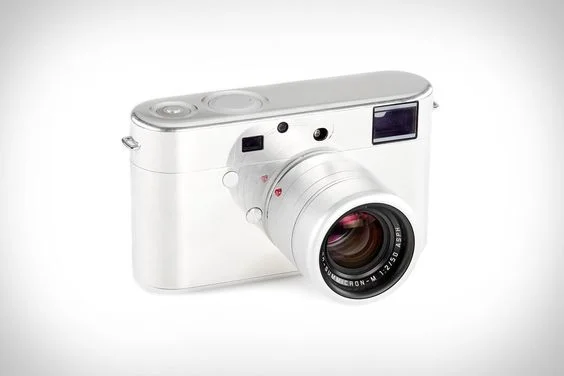 Another masterpiece by Leica, this is one of the most expensive cameras in the world that made it to this list due to its recent auction. A rare device designed by former Apple luminary Jony Ive and famed designer Marc Newson, this camera was manufactured alongside other 561 models and 1,000 prototype parts. Needless to say, it is a treasure for every Leica collector with its priceless parts and beautiful design.
Price: $1.8 million
Key Features:

Ive's trademark minimalist design.
Apo-Summicron 2/50 mm ASPH lens.
Reflective surface with the condition listed as B+.
A sculptured aluminium body and sleek finish.
World class lens technology for ideal form and function.
7. LargeSense LS911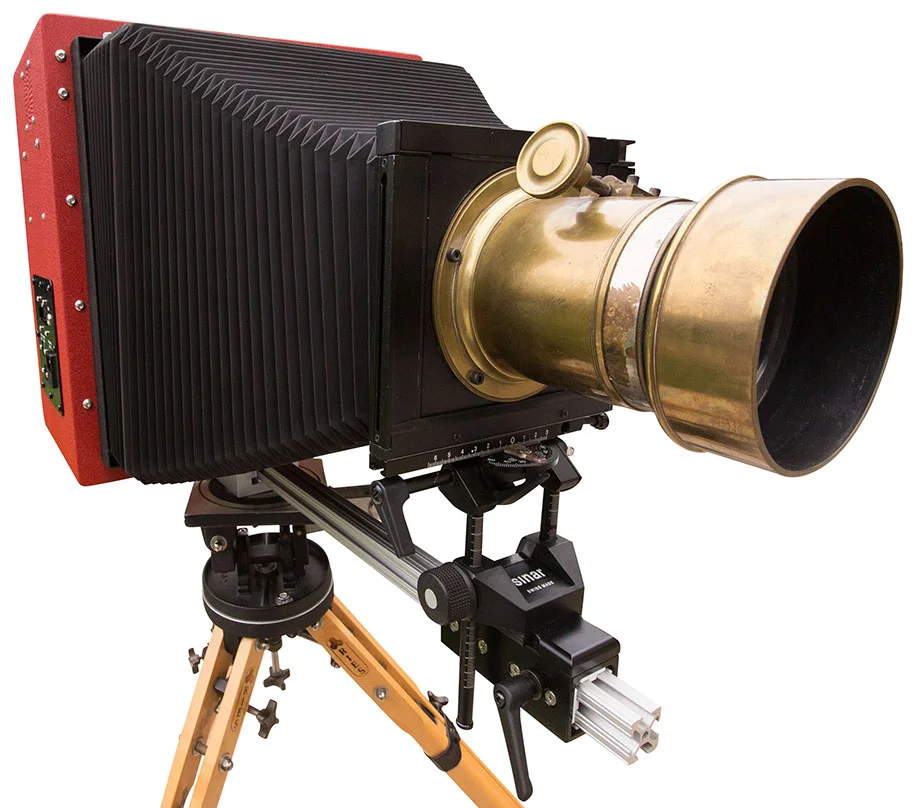 This is another special and the highest price camera in the world as it is the first ever single-shot digital camera with large format that was made available to the market. It encourages a photography style that was founded somewhere in the early 1920s and, hence, has been an extremely rewarding and challenging field of photography.
Price: $106,000
Key Features

High sharpness, clarity, and razor-thin depth of field capabilities.
9×11-inch monochrome CMOS sensor with 75 micron pixel size.
Electronic shutter range from unlimited to 1/30 second.
Built-in WiFi hotspot for remote control.
Monochrome with no AA filter and no on-chip micro lenses.
8. Leica Luxus II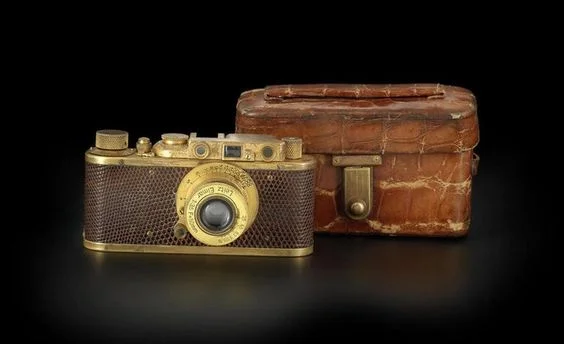 The reasons for this camera's whopping price range lies in its gold-plated, lizard-skin body. Additionally, the camera is a rarity as it is one of the only 95 examples produced between the years 1929 and 1930. One might even say it is the most valuable camera in the world as this batch is among the very first to be introduced with high technology built-in features, like the viewfinder.
Price: $1,300,000
Key Features

50-mm Elmar lens featuring a bell push release.
Body covered with reptile leather.
Built-in rangefinder.
Standardised interchangeable lenses.
Also Read: Tips for Photography to Effectively Boost Your Art of Photography
9. Panoscan MK – 3 Panoramic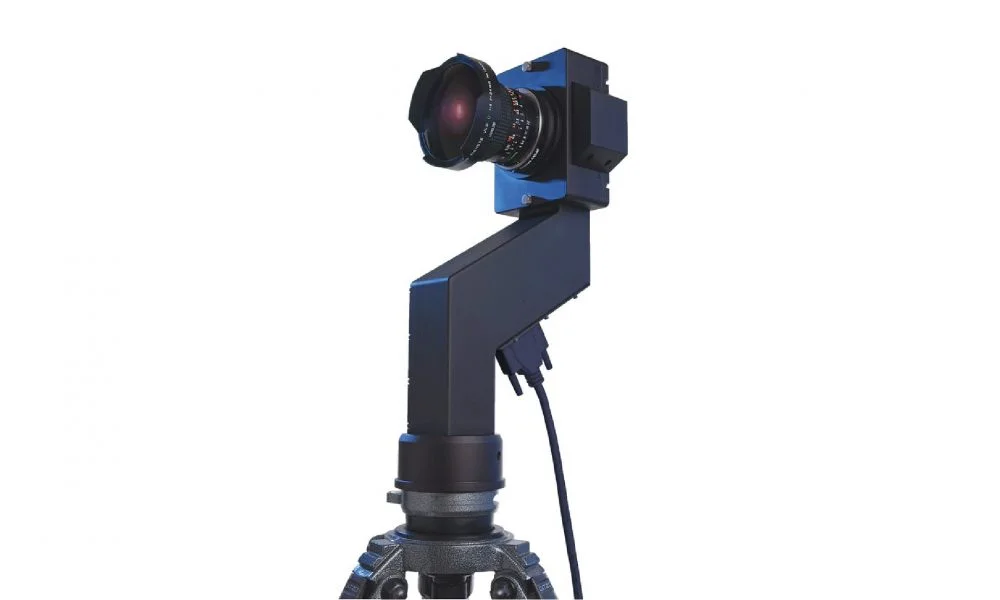 This camera is among the most unique ones ever to be created. It has the ability to capture a full-360 degrees image in a record time of just 8 seconds. The attention to detail in each picture is commendable, thus put to best use by military and crime personnel. It can pick on easy-to-miss details from panoramic pictures.
Price: $40,000
Key Features

High edge rate and can capture a whole of 360-degree show in under 8 seconds.
Requirement of zero stitching of composite images together.
Ideal for making virtual reality movies using VR players.
10. Mamiya Leaf Credo 645DF Digital Back Camera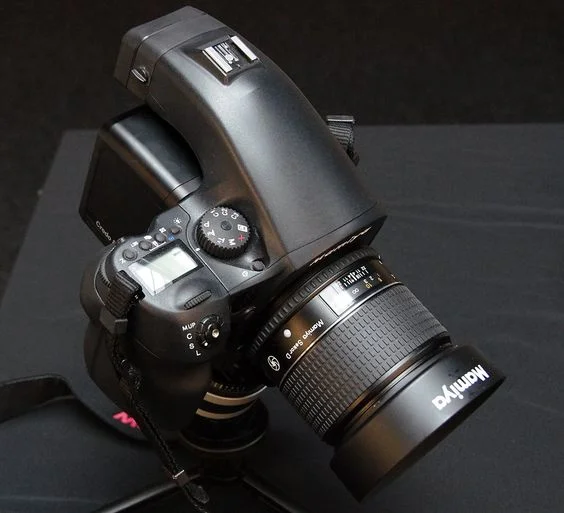 This camera comes from a brand that has been producing high-end cameras for over 70 years. The Mamiya Leaf Credo 645DF Digital Back Camera has been specifically designed with an open platform philosophy with its digital back being highly compatible with medium format cameras. Its durability and use of modern features is a true testament to the advancement of technology.
Price: $36,000
Key Features

High-res Live View functionality.
Wide viewing angle.
Bi-directional spirit level.
Leaf imaging with high processing power.
Superior image quality with 3.7 x 40.3mm DALSA CCD sensor (10,320 x 7752 pixels) and high level of functionality.
11. Phase One XF IQ4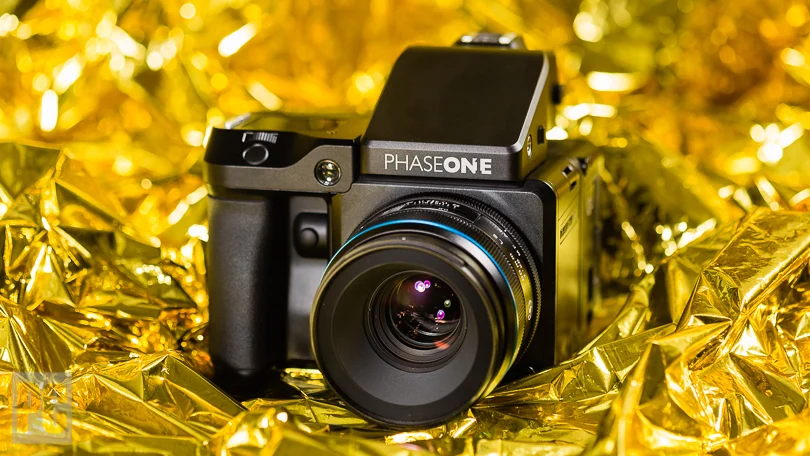 Last but not the least, this camera is on this list of the most expensive cameras in the world due to its current as well as potential market value in the years to come. This medium-format camera, built on the brand's new Infinity Platform, provides extremely high-quality images along with a wide range of features that will make workflow smoother.
Price:$50,000
Key Features

151 Megapixels Backside Illuminated Sensor (BSI) with long exposure of 60 minutes.
Tethering Ethernet, USB-C, wireless.
Output image 120.26 x 90.19 cm (300DPI).
Also Read: 10 Best Cameras for Photography
Popular Searches
Top Fashion Photographers of India | Types of Tops for Women | Types of Art Forms | Types of Coffee & How to Make It | Home Décor Ideas for a Better Living Space | Types of Chocolate | Best Food Bloggers in India | Types of Nail Shapes | Types of Tea You Must Really Know | Right Skin Care Routine Steps | How to Get Rid of Pimples  | Top 10 Richest Cricketers in the World | How to Boost Immunity  | How to Buy Jewellery | Luxury clothing brands in India |