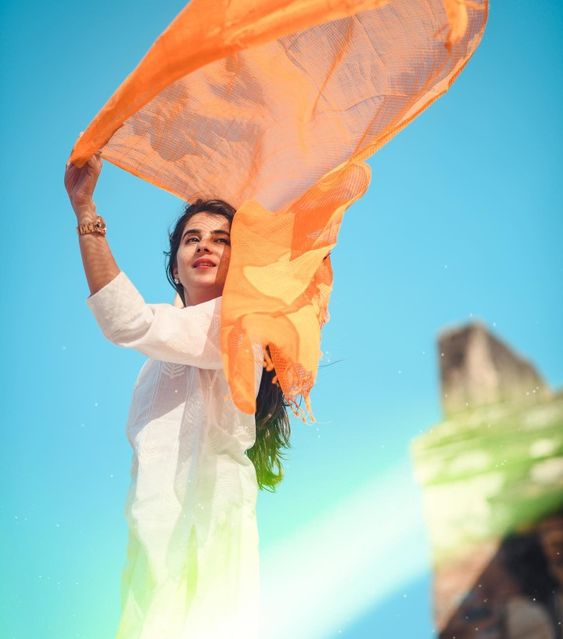 The day has arrived again when our flag flutters with pride and we celebrate another year of our democracy. With the feelings of patriotism running high, most of us immerse themselves in the colourful festivities of Republic day. So, as India celebrates its 70th Republic Day, you can borrow a few style tips from this article to look your best this Republic day. So, let's dive into the intricacies of style to paint the town in shades of saffron, green and white.

Republic Day Dress for Ladies
It is said that languages tend to change every few hundred kilometres in India. The same idea applies to culture. The way people live and most importantly how they dress differs from region to region. Hence, we shall be focussing on this ethnic diversity to find outfits that would make you stand out from others during the celebrations.

Sarees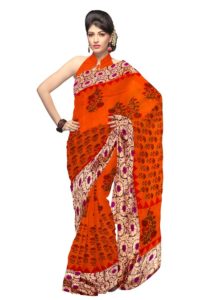 One outfit that is pretty much worn in most regions of India is the saree. Being a popular choice in traditional wear for women, it is a great choice for the Republic Day too. With an immense scope of experimentation that it offers, giving sarees a tricolour flavour is pretty easy. Here are some examples:
You could take a blouse featuring either colour from the tri-colour and pair it with a contrasting colour from the tri-colour. For example, you can pair a green blouse with a white saree. If you can find one, go for a white sarees with saffron or green patterns. You can try the same idea in half sarees, which are easier to wear and look just as chic.
You could also go for matching colours in blouses and sarees. For example, you could pair a rich orange coloured cotton saree with a matching sleeveless blouse. You can try the same idea with green too. This combination gives you overall look a vibrant touch that would grab some serious eyeballs.
Kurtis and Salwar Kameez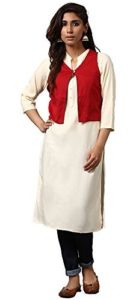 Both kurtis and salwar kameez are not only popular in the northern belt of India, but they are also creating quite a buzz in other regions of India. Apart from being visually attractive, these are easier to wear when compared to sarees and available in just as many options. With numerous options, you can experiment a new look for every occasion. That's exactly what you can achieve with the following tips:
Multicolour jackets with traditional Gota Patti work are a popular choice that you should consider trying. To do so, pair your white kurta with your favourite denim jeans and wear a saffron jacket over the kurta.
You also have the choice to pair an orange kurti with a green glasswork jacket. With this combination, you have an outfit that can outshine others anywhere.
If you wish to go for a simple look, pair a tricolour dupatta with a plain white salwar kameez. This ensemble would not need accessorization and dupatta itself can be the highlight of the outfit.
By following these tips, you can now easily buy Salwar Suits for any occasions.
Accessories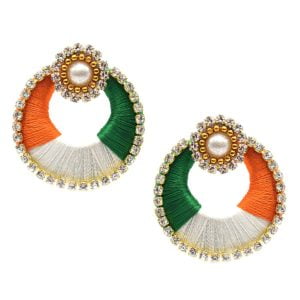 Considering that people put in so much efforts in choosing the right outfit, it is only fair that we also focus on accessories for an eye-catching finishing touch. So, read on to figure out how you can accessorise for your Republic Day outfit.
If you are opting for an orange or green coloured kurta, then go for earrings of the same colour. Colour matching is a tried and tested method that works well in styling.
Carrying a tote bag featuring either colour from the tricolour can be a simple yet effective way of pulling in all the attention you are looking for.
In case you are going for sarees, especially those with gold or zari work, simple gold earrings/danglers can serve as a beautiful finish for your ensemble.
With the above insights in hand, go stylish on this momentous day by indulging in the vibrancy of Indian fashion. For more such insights on fashion, makeup, accessories and more, keep following InfiFashion.