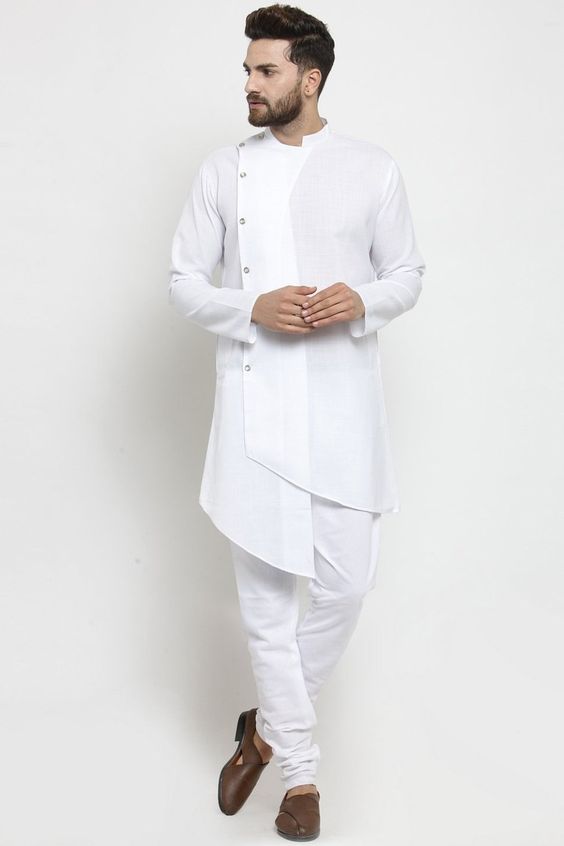 India is known to be a land of diverse cultures and traditions. So what better way to celebrate Republic Day than embracing the cultural diversity of our great nation. How? You can do so through its colourful ethnic attires. Today, many workplaces offer an opportunity to their employees to flaunt their ethnic side. So whether it is a celebration with friends or colleagues, you have numerous reasons to look your ethnic best this Republic Day. In case you are weighing your options in Republic Day outfits, we have got you covered with some cool outfits to try out.

Republic Day Dress Ideas for Men

The outfits listed below are a mix of the various clothing preferences across the diverse regions of India. So, depending on your comfort and will to experiment, pick your desired outfit among these this Republic Day.

White Kurta for Republic Day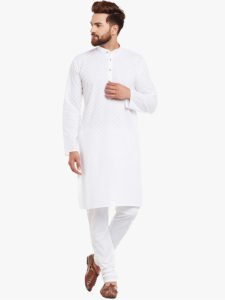 This is the most worn outfit during Republic Day. Right from our irreplaceable freedom fighters to the current politicians, they have all worn white kurta at some point in the past. So why not do it ourselves? After all, imitation is the sincerest form of flattery. White is a symbol of peace and one of the colours featured on our national flag. Hence, wear your white kurta over jeans or white pyjamas on this particular day, as the message for white resonates among all.
White Veshti and White Shirt:
Taking a cue from the southern regions of India, this white on white outfit combination has always been something that we save for special occasions. What can be more special than our very own Republic Day? So, pair your white Veshti with a white shirt for a pristine and eye-catching look. You can also add a White Thundu (Angavastram) to complete the look.
Nehru Jacket: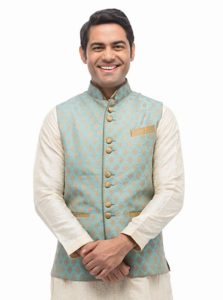 In the years following independence, politicians often became synonymous with this attire. However, you can flaunt Nehru jackets in style with the numerous options available today. One combination you can swear by is one with the white kurta and Nehru jacket. With its regal and pristine vibe, you are sure to shine in the celebratory ambience.
Tri Colour Attire
The Tri-colour combo is something that has been on the limelight for some time now. While not many people go for this one, those who do, have been wearing this with pride. The easiest way to do this is by buying a T-shirt with tri-colour stripes which you can find on most online websites. You can also go an extra mile and team your green T-shirt with a saffron Nehru Jacket and white pants to get the most impeccable Republic Day look.

For all the girls out there don't feel left out because we got you covered you too. We have an entire article on 'how can women style outfits for this Republic Day' to help you get that perfect Republic Day look. So, go check it out.

26th January was the day when our Indian Constitution came into very effect. Republic Day is all about celebrating our diversity and be thankful to each and everyone who has helped us make India Great. So, on this auspicious occasion, go experiment with your style and look your ethnic best. On that note, team InfiFashion wishes you a happy Republic Day. Feel the pride of being in this wondrous nation just like we do.