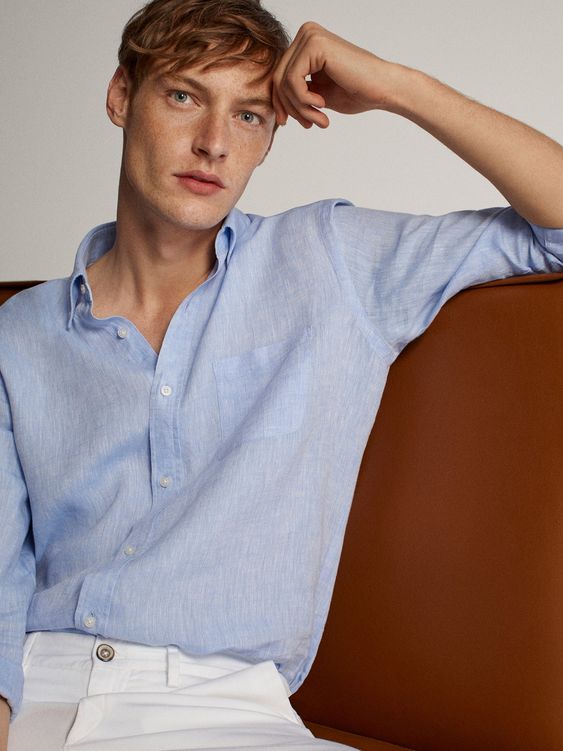 Coming up with new ways to style in latest outfits is half the fun of flaunting fashion. Your creativity is put to the test and you get a chance to turn clothes into attire that is uniquely you. Formal shirts, usually worn with suits, offer terrific styling opportunities. While the norm is to pair them with equally formal bottoms and blazers, there's no rule that says they can't be given some fresh flavour. If you love experimenting with fashion and aren't afraid to try something new, check out our five ways to dress a formal shirt.
Formal Meets Casual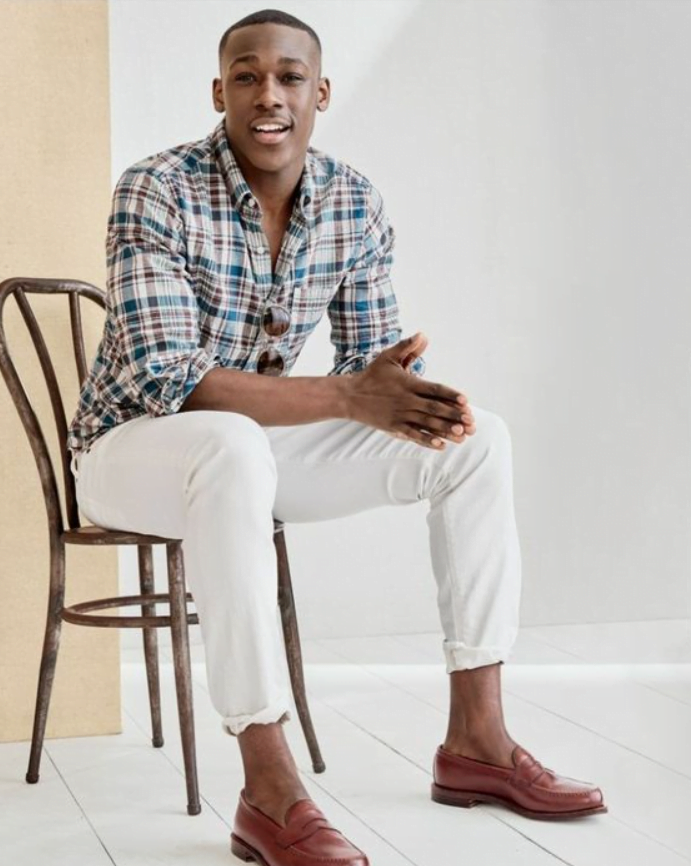 The clean, smart lines of a formal shirt naturally make it look awesome when paired with equally sharp bottoms and outwear. For men, this usually means solid or lightly textured formal trousers and a matching blazer. You can achieve a look that's just as stylish with casual bottoms. Opt for a formal shirt design with a neat spread collar and a solid lavender hue. Style it with trendy light wash slim-fit jeans and finish with tan loafers. A layer such as a cardigan or a fitted casual jacket can add even more appeal. For women, we recommend going for skinny jeans in a gorgeous olive green. You can balance the muted colour with a pastel pink slim-fit shirt featuring attractive tucks. A slim belt and pointed-toe pumps with kitten heels will have you looking absolutely stunning for a hot date and even a business meeting over lunch. Formal shirts and jeans can be given still more appeal with accessories. If you're looking to play up the look, dangling earrings and metallic statement watches can do the trick. However, if you want to play it down, skip footwear like loafers and choose canvas shoes and sneakers instead.
A Bit of Sporty Fashion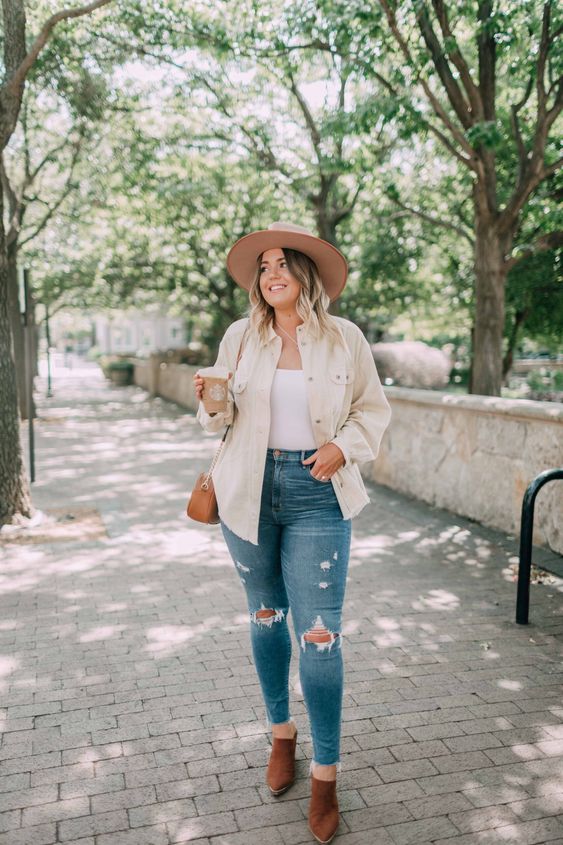 It's not often that you see a mix of formal and sporty trends but when done right, the results can be super attractive. Ladies, get out a half sleeve formal shirt in a bold colour and slip it on over a tank top. Leave it unbuttoned and don a short blue denim skirt for a gorgeous contrast. Low-top sneakers and a beanie will keep the look sporty. Striped shirts are another formal shirt design you can style easily. This time, try wearing one with a peppy camisole and shorts. Don a cap and step into your favourite sneakers. The nonchalant look is perfect for a day at the park. Guys, roll up the sleeves of a printed shirt and pair it with three-quarter pants in your choice of colour. Let your trainers see some action as you spend some quality time with the boys at the park. Formal shirt styles, such as two-tone button-downs and styles with printed collars and cuffs, can also be dressed with a sporty vibe. We suggest shorts or distressed jeans and, of course, a pair of sneakers. High-tops or low-tops, both can easily put a sporty spin on the look.
Perfect for a Party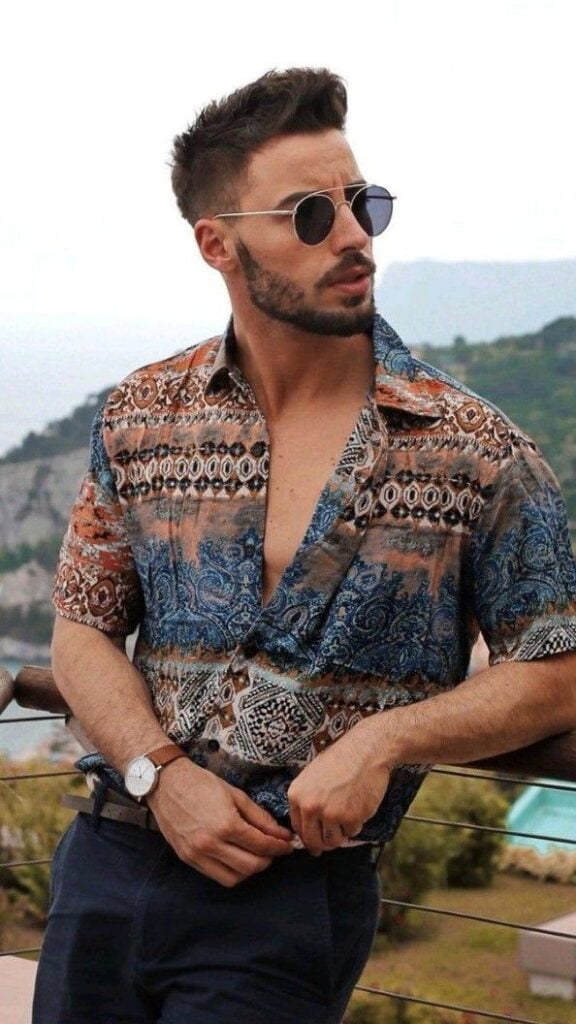 Formal shirts are dressy so it doesn't take a lot to make them party-ready. It's just a matter of pairing them with bottoms, outerwear, and accessories infused with a funky and eye-catching vibe. Colourblock formal shirts work fine although we do love styling a slightly jazzy one! Men, consider a bold colour such as dark pink and red or if you prefer, a muted tangerine or light coral. Complement it with a neutral-toned pair of pants like beige, off-white, or black. Layer it with a single-breasted smart-casual jacket in navy and prepare to wow. Guys who can't do without jeans can try teaming an off-white printed shirt with jeans and a jacket featuring a slight sheen. It'll give the ensemble an unmistakable party vibe especially when completed with sleek loafers and a hat. Ladies, make a splash in shirts with tie-up details and sequined overlays. Women have even more formal shirt designs, so take your pick and flaunt them with skinny jeans and sling-back heels or with tights, jackets, and boots. Don't be afraid to rock the outfits with stone-studded jewellery and shades. Remember that parties are the perfect time to show the world your style!
Dress for Success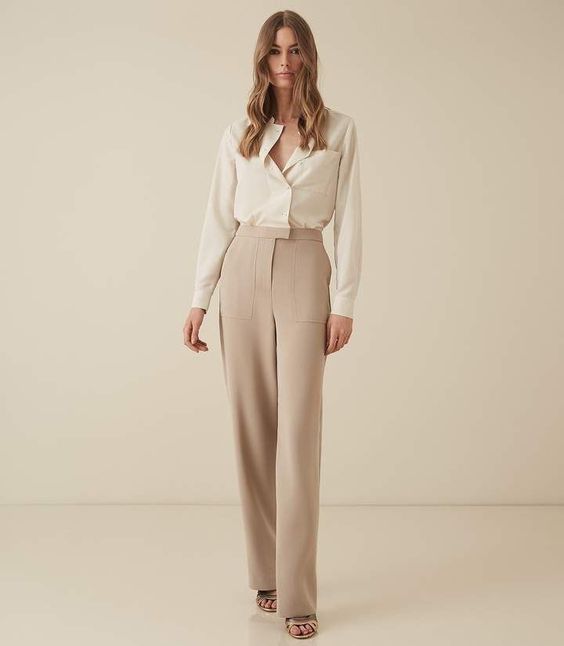 The workplace doesn't usually call for formal shirts; semi-formal attire is the norm. However, you'll find it extremely easy to incorporate one into your ensemble. Men's shirt designs like solid pastels, stripes, and prints can perk up conventional semi-formal trousers and slip-on shoes. A tie and a jacket and you're all done. If there's a special occasion like a corporate event coming up, opt for shirts with a little more flair. Black with subtle red accents, spotted black numbers, and mandarin collar shirts are among our favorites. You can let them stand out by teaming them with a suit or with tailored pants and a matching jacket. Women can rock formal shirts for office wear by slipping into pencil skirts in contrast or complementing colours. We also recommend trying them with trousers and if the dress code allows, with slim-fit jeans too. For footwear, nothing says professional as pumps though low-heeled peep-toes and kitten heel Mary Janes also look fabulous. Keep accessories to a minimal with only stud or small dangling earrings and a ring to add a bit of shimmer.
Beach Fashion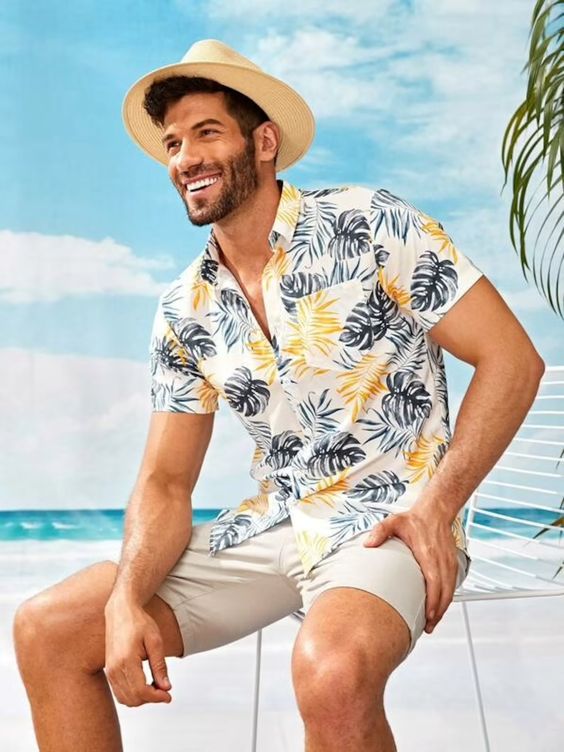 This may be the last place you'd think of wearing a formal shirt but with the right styling, it'll look perfect. We prefer shirts in pastel and neutral tones. Cream, off-white, light blue, and mint are terrific colours to work with. We suggest enhancing the fresh hues with vibrant shorts, denim cut-offs, and wraparound skirts. You can also add some texture to the look with printed shorts and wide-leg casual pants. If bold colours are your style, balance the formal shirts with neutral tones like beige, white, and blue bottoms. You can, of course, team them with colourful bottoms. Just make sure the outfit doesn't look over-the-top. You can also opt for slip-on canvas shoes or even go bare-footed. Don't forget to grab a sunhat and oversized shades to protect yourself and accessorise your new beach ensembles.
Formal shirts offer plenty of room for styling to let you create show-stopping outfits. With a bit of creativity, you can put-together outfits that wow. Don't let the formal vibe stop you from styling them to suit your taste. Good fashion is about being unafraid to try new things and coming up with ideas that speak your style. The next time you're stymied over what to wear, go through your collection of formal shirt designs and put a brand new spin on them. You just might start a new trend!
Popular Searches
Organic Makeup brands in India | Perfect makeup Products | Skin Care Tips for Monsoon | Top 6 Products for your Skin Care Routine | Ethnic Wear Brands in India | Fashion Photographers of India | Fashion Magazines in India | Indian Fashion Bloggers | Sustainable Fashion Brands | How to Care for Leather Shoes | Yoga Clothes For Women | Summer Outfit Ideas | Different Kurta Style | Benefits of Running | Benefits of Vitamin C on the Skin |