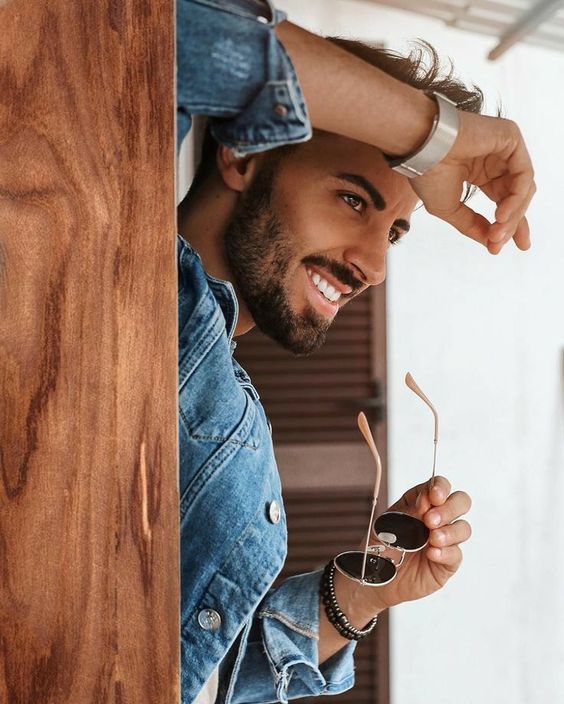 Today! We are here to embark on a journey to help you find a perfect date night look that is sure to make a good impression! Planning to ask your crush on a date and not sure what you could wear? Or are you one of those who wants to pop the question to your lady love and not sure what could be the ideal outfit for the occasion? Or is it just a date night to bring back the spark in your relationship? Worry not, I have got some tips that will make her fall for your looks in either scenario.

To make things easier for those hunting for style ideas, I have compiled some popular choices in men's fashion that serve as an easy fix for your date look this 2023. So, let's begin the exploration of eye-catching outfits –

Bomber Jackets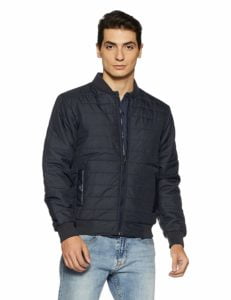 More is always less when it comes to jackets, and this is especially true in the case of bomber jackets. Bomber jackets were first used by the US Marines to help them get through the tough weather, but little did they know that it would become a fashion statement in the years to come. Available in various materials, pair it with torn jeans and some boots to level up your jacket's casual vibe. These jackets are ideal for times when you are planning for a drive around the city and looking to keep the vibe cool and casual.
Hoodies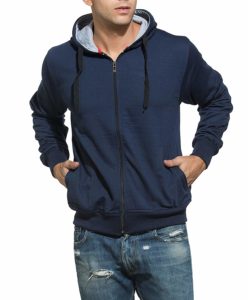 Yup! That's all it takes to look cool during winter, no puns intended. Hoodies have become a staple attire for men in the last few years and have gotten themselves quite a name in the world of men's fashion. Moreover, they are made to keep you warm. With hoodies, you can get this sporty yet casual look that can be ideal for a cozy time at home with your beloved. You could pair them with sneakers or basketball shoes to nail that sporty look, if headed outdoors.
The Suit Look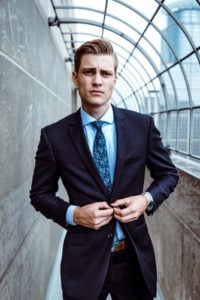 Suit up! As it was rightly said by the great Barney Stinson from How I Met Your Mother, a suit will make you everything that a girl needs on a date night. That's because, just like men, women totally love the crisp formal vibe of the suit. So, if you are planning to pop the question in 2023, then this is your safest bet to impress her during the moment. This option works just as well for casual dates in a classy environment where your sharp look could leave quite an impression.
T-shirt and Shirt Combo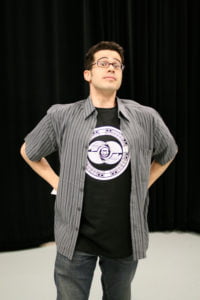 If you are looking for something that looks cool and feels comfortable at the same time, then definitely try this out after all you have to be comfortable with her. Wearing a t-shirt or shirt with jeans is the easiest way to get that cheery casual look. Just for the record, this is also my go-to look, especially during winter. So, I would definitely vouch for it for a movie/casual date.
Blazer and T-shirt Combo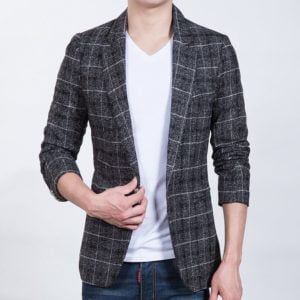 For those who wish to get the best of both worlds in casual and formal looks, this is a combination that would work wonders. Quite simple to achieve, many have aced this look to great effect. Just a tip, light coloured t-shirts tend to go really well against the darker blazers. So, you could either play safe with this tip or keep experimenting to discover styling options that work for you. Either way, this particular combination can shine every time.
So, that's all from my end for now. Use these simple yet striking men's fashion tips to rock all your dates this year. So, look great, have fun, be safe and woo your date in style this 2023.

For more such glimpses into fashion, makeup and accessories for all seasons, continue to follow InfiFashion and get regular updates on all things fashion.