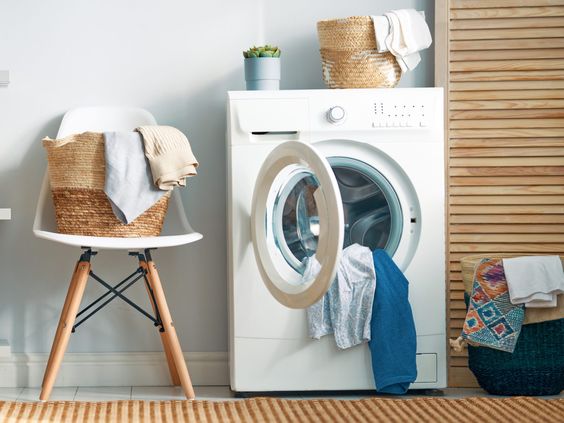 Cotton kurtis are must-haves for anyone in need of cool and latest fashion garments when the temperature soars. You can wear them as is and play them up with dangling earrings and edgy necklaces. Or, you can get inventive and layer up with jackets and cardigans when the weather turns chilly. Whichever way you want to wear them, you need to know how to take care of your cotton kurtis and cotton suits. Cotton may be durable, but a lot depends on the level of care it receives. So, without further ado, we present you with tips and tricks on how to maintain your stylish cotton kurtis.
How to Wash White Cotton Kurta
If you've ever ruined a beautiful white kurti by throwing it into the washer along with coloured clothing, you're not alone. It's one of the most common mistakes, but, thankfully, it's one of the easiest to avoid repeating. Always wash your whites separately to maintain their colour. If you have white printed cotton kurtis with a few accent colours, they should be safe to wash along with other white garments. You can also wash them separately. We recommend opting for colour-protecting bleach when dealing with white kurtis. It prevents yellowing.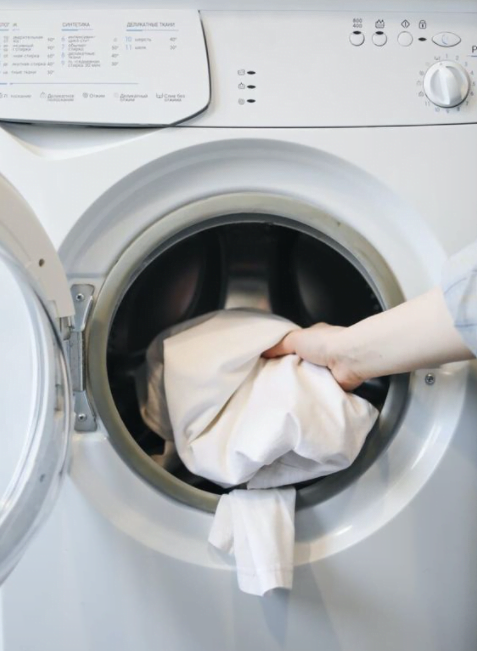 However, keep it away from chemically treated kurtis. Bleach can wash away non-white colours in printed cotton kurtis. Instead, choose safe alternatives that you can find in your kitchen like lemon juice and baking soda. Mix either of them in with regular detergent and use the solution to keep the colours intact and your whites looking bright and like new. Adding a quarter cup of baking soda to the water and soaking cotton kurtis for a half hour or so before washing them will not only reduce odour, but soften them as well. You can add the same amount of vinegar during rinsing to soften them even more.
How to Wash Pure Cotton Kurtis
Cotton kurtis may be 100 percent cotton or a blend. If you have pure cotton kurtis, you'll get a lot of wear out of them because they last a long time. Despite their durability, we do recommend washing them with care to avoid damage to any embroidery or overlays that may be there. Designer cotton kurtis are usually a lot more delicate than ordinary ones. In the same way you would handle expensive fabrics like silk gently, do the same for these fancy garments.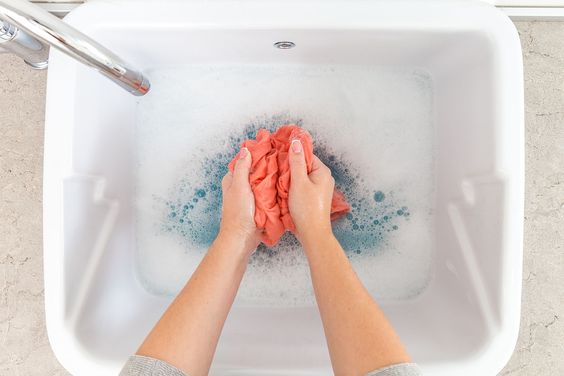 Hand-washing is advisable, using a mild detergent and cold to lukewarm water. No hot washing for these babies as they may shrink. If you're opting for a washing machine, set the cycle to gentle. You can tumble-dry the kurtis on a low setting. Take them out right after they're done to avoid shrinkage.
How to Iron & Dry a Cotton kurta
Cotton is notorious for wrinkling easily. While you can't avoid this completely, you can minimise it by not drying it all the way through under the sun. Iron it when it's still a little damp. While we recommend steam irons, you can always use a spray bottle to dampen cotton kurtis and follow up with an ordinary iron.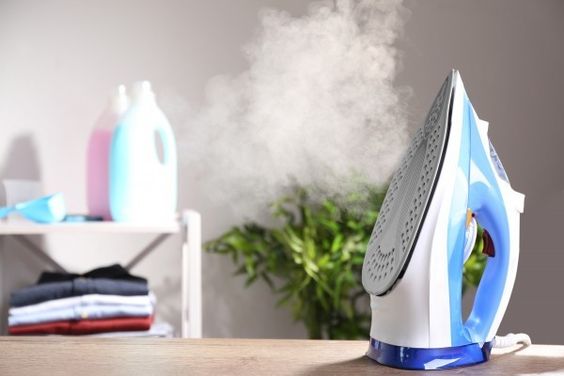 Set it to the appropriate temperature to make it easier to iron out wrinkles. Kurtis with details like buttons, sequins, and embroidery can be ironed inside-out. You can also leave those areas untouched. Do make sure to never iron dirty cotton kurtis as that will set in any odour or stain that may be present.
How to Take Care of Cotton Clothes
Cotton is an absorbent fabric, which means that despite its ability to keep you feeling quite cool, it easily retains odour and sweat. Summer time and rigorous activities are notorious for giving way to unsightly sweat patches underneath the arms, around the neck, and the back. If you find yourself facing this annoying but unavoidable occurrence, here's some quick advice about how to contend with the problem. Remember, cotton kurtis look their best when they're clean and properly ironed.
How to Remove Stains from Cotton Clothes
Stains caused by sweat and oil wash off pretty easily. Regular detergent usually does the trick although you probably will need to soak your cotton kurtis in soap water for a little while before washing. For stubborn stains caused by coffee, tea, or juice, dab the area with a damp cloth. Avoid rubbing; otherwise, you may spread the stain.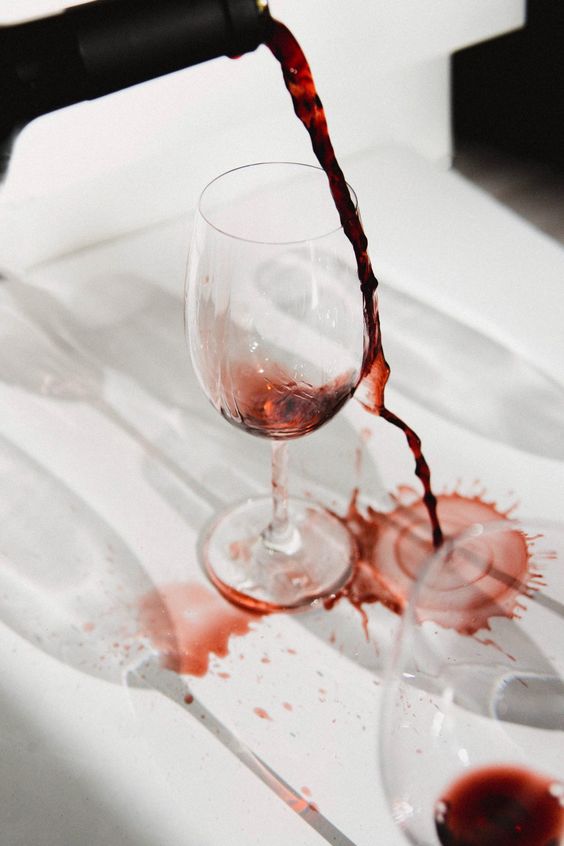 Then, gently rub in detergent with your fingers and let it soak for a bit. Rinse the area under cold water until the stain is gone. If it isn't, repeat the process using a stronger detergent or a stain remover. This trick works for food and blood stains as well. A good alternative to store-bought detergent is baking soda paste or white vinegar. Apply it to the affected area, let it sit, wash, and rinse.
Tips & Tricks for Cotton Clothes
If you're using a dryer, put it on the lowest setting and throw in a cotton ball or a small damp cotton cloth soaked with your favourite essential oil. You'll have the best smelling kurtis in town! A word of caution, however; only keep your kurtis in the dryer for a short amount of time to prevent them from shrinking.
Use bleach to remove stains from white cotton kurtis only. Unlike commercial detergents, bleach does not remove stains, but causes oxidation that turns stains colourless. Oxygen bleach and hydrogen peroxide are products that work similarly but are less toxic. They can brighten, de-stain, and disinfect your cotton kurtis like little else!
Add a cup of lemon juice to your wash water to have kurtis smelling wonderfully fragrant. However, lemon juice has bleaching capabilities, so use it only on white cotton kurtis.
Dab rubbing alcohol on stubborn stains with a soft sponge or terry cloth to remove or lighten them at the very least.
Wash cotton kurtis with similar coloured clothes to avoid having whites and light-coloured kurtis turn an unwelcome hue!
Moth balls do a good job of chasing away bugs that nibble on fabric. However, they're also toxic. Safe alternatives include cinnamon balls, lavender essential oil, and cedar chips. They keep insects at bay and guarantee your cotton kurtis smell wonderful!
Once you're done ironing, hang cotton kurtis in the closet to prevent unattractive creases from forming. Sun them every couple of months in the winter to prevent moisture and odour from building up. You can wrap bulkier cotton anarkali kurtis and other delicate designer ethnic wear ones in dust bags.
Some of your most cherished cotton kurtis may someday become treasured gifts for younger siblings and children. You owe it to them (and to yourself) to keep them looking beautiful. Care for yours like a pro with our handy guide and watch them give you years of wear. You can flaunt them with your choice of bottoms and footwear; they're pretty versatile. Enjoy showing off perfectly maintained cotton kurtis and command attention with your trendy ensembles.
Popular Searches
Bridal Lehenga Trends | Womens Ethnic Wear Tips | Ethnic Wear Ideas | Best Anarkali Suit | Best Traditional Dresses | Bollywood Actress in Wedding Dress | How to Choose Salwar Kameez | Types of Lehenga Choli | Different Kurta Style | How to Buy Jewellery | Fashion Photographers of India | Yoga Outfits for Women | Summer Outfit Ideas | Benefits of Running | Organic Makeup brands in India |