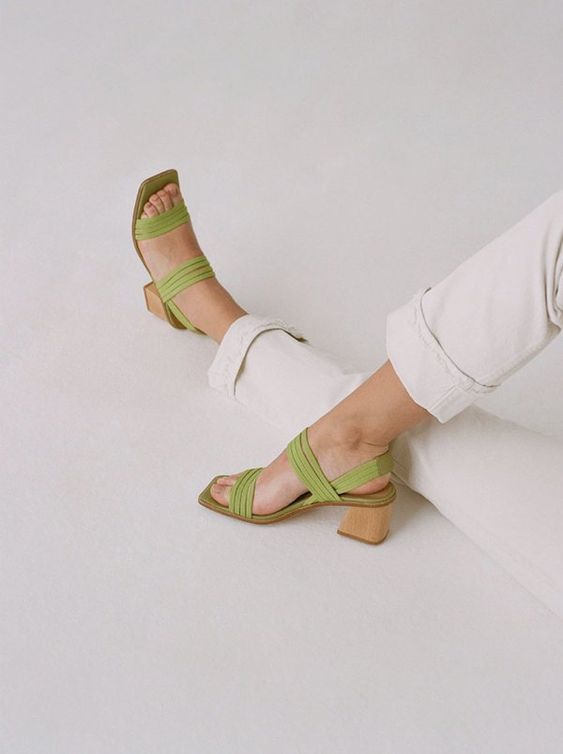 Sandals are like oxygen masks for the feet. Hey, what other footwear offers so much ventilation? A necessity if you live in places where the weather is hot and humid, they can keep you feeling cool and confident. If you have a favourite pair of sandals that you can't get enough of, you should learn how to keep it in tip-top shape after frequent wear. And no, there's no such thing as basic care if you're wondering if you can get away with the occasional brushing! In the same way that there are various types of sandals, there are various ways to care for them. To help you give the best care to your favourite sandals, we've put together this handy guide that you'll find super useful.
TLC for Leather Sandals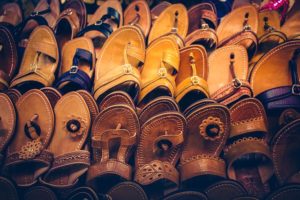 Good quality leather sandals, including carefully chosen kolhapuris, juttis, and mojris, are pretty sturdy, but they do need some attention. Leather may be durable- it can however crack and tear if you aren't careful. Imagine teaming up a sleek pair of pants with chipped leather sandals that have more than lost their sheen. Not a pretty sight! To avoid a fashion fiasco, look for specialised leather shoe cleaners, creams, and polishes that your leather sandals will love. If you have an expensive pair of sandals made from a specific type of leather, you may need to hunt around for cleaners designed specifically for the same. In either case, make sure that you use a soft bristled brush for removing any dirt and dust. A similar brush can be used for applying the cleaner, which usually needs about 30 minutes to soak in. You can then proceed to the polishing bit. Here's where things can get a little tricky, though. Unless you're looking to change the colour of your leather sandals, you'll need to find a polish that matches their colour. Otherwise, that gorgeous pair of tan sandals you spent weeks hunting for will turn an entirely different colour. Try to use water-repellent polishes that can also increase the life of your favourite sandals. They'll do a much better job of keeping pesky mildew away. Couple this with a little sunlight (to dry them well) and you'll be able to enjoy wearing your favourite pair for years to come. You can show them off with kurta pyjamas, maxi dresses, jeans, shorts, miniskirts, etc. It's your choice!
Suede Needs More Care!
Suede is technically leather but it has a velvety feel and a smoother finish, giving it a very distinctive look. You can find smart-casual suede sandals that go wonderfully with shift dresses and dark wash jeans, or semi-formal designs that put the finishing touches on trousers, cowl neck tops, shirts, jackets and more. Made from the inside of the hide rather than the epidermis, suede is a lot more susceptible to staining. Prepare to give it even more TLC if you want it to last. An excellent idea is to invest in a suede protector to guard against water and stains. Ditch ordinary brushes in favour of specialised suede brushes that not only clean the surface but lift the nap to remove scuff marks. Can't be bothered to invest in a fancy brush? Here's a reason to get out your old pencil eraser. Use it to wipe off marks and dirt. Wiping suede sandals with vinegar on a paper towel is a simple remedy to handle liquid stains. Dry them under shade (sunlight can discolour suede) and follow up with a session of brushing with a suede brush. Store your prized sandals in a dry and dark place to prevent mildew.
Delicate Handing for Ethnic Sandals
Okay, so these aren't strictly seen as a particular type of sandals as they can be made from different materials. But, ethnic sandals usually tend to feature intricate threadwork and beadwork as well as embellishments and overlays that require an extra level of care. A general rule of thumb is to guard the delicate ornamentation against water and too much sunlight. No washing and scrubbing for these sandals either. Dirt can be removed by wiping them with a soft damp cloth, while any ornamentation can be dusted using a soft brush. Ethnic sandals are delicate, much more so than other footwear. You definitely shouldn't wear them for walking long distances, nor while engaging in strenuous activities. Think formal events where you can wear them with anarkalis and lehengas, and casual occasions where skinny jeans and chinos can be dressed up.
Fuss-Free and Sturdy Rubber Sandals
Rubber sandals are among the sturdiest. They laugh in the face of moisture so you can get them as wet as you want. Affordable, stylish, and robust, this low-maintenance footwear still requires some care. One piece of advice is to purchase a pair from a reputable brand. It'll last longer and will need lesser maintenance. Our second tip is to try to keep the shoes clean and avoid spilling anything on them. Like all sandals, rubber can stain, albeit not as quickly as leather or fabric. Scuffs and scratches can be covered up by applying neutral colour polish. Of course, you can always choose coloured polish to match your sandals too. If you happen to get mud on your favourite sandals, wait for it to dry before washing it off. It's far easier to handle dry dirt than it is to deal with mud, which can leave unsightly streaks. If that doesn't help much, use warm water and a soft brush to get it out. You can even soak the sandals in soapy water if needed.
Low-Maintenance PVC Sandals
PVC sandals are essentially plastic, and like most plastics, they don't really need much maintenance. The material is naturally resistant to moisture, and even staining doesn't pose a big problem. If you have a pair of these, only regular washing is necessary. However, the sandals may stain if they feature transparent or light-coloured details and accents. You can prevent this by wiping off an spillage as soon as it occurs. If a stain has set in, a simple home remedy just might help. Mix four parts of water with one part ordinary bleach and some laundry detergent. This surprisingly powerful solution can take care of most stains. Treat the stained area with the mix and follow up with washing and brushing before letting the shoes dry in the shade. Your sandals are now ready to be shown off with floral dresses, whimsical ruffled tops, and casual pants.
An amazing pair of sandals is just what you need to show off perfectly pedicured toes. Whether you're wearing sports sandals , high-heel sandals, or fisherman sandals, proper care can see them through years of wear. So, go ahead, grab those pairs of strappy delights that you've been eyeing for weeks. We know you're dying to get your hands on them! Now that you know how to care for sandals, you can get the most out of any style that catches your eye.