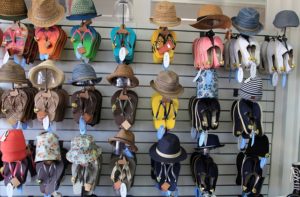 Flip-flops represent quintessential summer and lounge footwear fashion. The simple slip-on style is a favourite among people of all ages. They were named based on the sound they made on the ground when one walked in them; they exude a fun-loving, laidback charm. However, they can also be worn with smart-casual wear when styled right. If you don't already own a pair, now's the time to pick a favourite. Whether you're heading out to the beach or spending a day relaxing at the park, you can give your casual look a trendy twist with a fashionable pair of flip-flops. Learn how to make the right choice to help you reflect your style and boost your confidence.
Flip Flop Types
Flip-flops come in a variety of designs and you should pick one that you're comfortable wearing. Here's a look at a few of the more popular types of flip-flops to give you an idea.
Casual Flip-Flops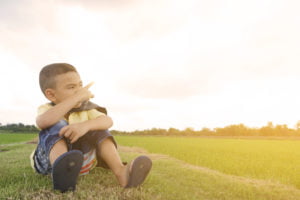 Casual flip-flops are what you see most people wearing. They may either be thongs or they may also feature a strap over the forefoot. They can be paired with casual wear and loungewear. They come in a variety of materials ranging from rubber to foam. Casual flip-flops are good to have on those long days when your feet crave some stylish comfort. You can relax at the beach looking super trendy in a pair of funky multi-coloured flip-flops, white cotton shorts, and a bright yellow camisole. Don black aviator sunglasses and a hat to block the glare of the sun. Men, you too can rock fashionable outfits with a pair of casual flip-flops. We recommend a printed pair that can easily complement pyjamas and comfortable Henley T-shirts. You should also take a look at all-black designs that go with outfits of almost any colour.
Sporty Flip-Flops

Do you love sporty fashion? Then grab a pair of sporty flip-flops with two-tone colours and white accents. You could wear them with jeans, shorts, or cargoes in muted hues to add a splash of colour to your outfit. Sporty flip-flops are made from sturdy, usually hard rubber or leather. The soles are also wider to provide more support to the feet. Enjoy a relaxing walk after dinner or head to the park to unwind in a pair of sporty flip-flops and three-quarter pants. Complete the look with your favourite football team's jersey or a simple T-shirt. Needless to say, the casual yet stylish appeal will make an impression on your peers.
Thong Flip-Flops
Thong style flip-flops feature two straps that run along the foot from between the toes to either side of the soles. Stylised thongs can also have several straps but with the same y-shaped design. They work wonderfully with casual skirts, sun dresses, chinos, and casual pants. Pick your favourites to add a hint of flair to outfits. We suggest having a pair in a neutral tone such as white, and another in a colourful hue.
Platform Flip-Flops
Trendy and contemporary, platform flip-flops stand out for their thick soles that are typically made of rubber or foam. They can be dressier than the other types, especially if they feature lace straps, cut-outs, embellishments, and prints. You can choose from pairs in different colours as well. Why not show off a pair when catching up with friends at a corner cafeteria? You can wear them with maxi skirts, jeans, and patialas. Tote a studded sling bag and slip on stud earrings before heading out.
Get the Perfect Size

Style matters though it shouldn't be the sole deciding factor when buying flip-flops. If the size isn't right, even the most fashionable designs won't help you feel confident. Flip-flops that are too small will leave either your heels or toes protruding from the ends. On the other hand, too-large flip-flops can fall off and can make walking very difficult. Get out a measuring tape, mark both ends of your feet on a sheet of paper and check the results against the size chart below. You'll need to put all your weight down to get the right measurement.
Flip-Flop Size Guide
Men's Size Guide
| | | | | | | |
| --- | --- | --- | --- | --- | --- | --- |
| UK Size | 6 | 7 | 8 | 9 | 10 | 11 |
| US Size | 7 | 8 | 9 | 10 | 11 | 12 |
| Euro Size | 39 | 40.5 | 42 | 43 | 44.5 | 46 |
| In Cms | 25 | 26 | 27 | 28 | 29 | 30 |
Women's Size Guide
| | | | | | |
| --- | --- | --- | --- | --- | --- |
| UK Size | 4 | 5 | 6 | 7 | 8 |
| US Size | 6 | 7 | 8 | 9 | 10 |
| Euro Size | 37 | 38 | 39 | 40 | 41 |
| In Cms | 22.5 | 23.5 | 24.5 | 25.5 | 26.5 |
Types of Insoles
Like style, flip-flops can feature different types of soles and footbeds. Some are more durable, while others may be more comfortable.
Foam Flip-Flops

If you are looking to buy flip-flops to wear to a corner shop or a friend's house for a movie marathon, pick a foam pair. It's lightweight and comfortable. Usually available in bright as well as muted colours, make sure to pick ones with a sturdy footbed as poor quality foam will not prove to be a very lasting choice.
Rubber Flip-Flops

Rubber footbeds and soles are mostly found in sporty flip-flops. The material is tough and provides good support. They're perfect for wearing to the beach or pool as they're waterproof. We like pairing them with cool outfits like kurta pyjamas, denim shorts, and loose-fit tank tops. Rubber flip-flops can be more durable than foam which can sometimes chip and break. Show yours off with cool khaki shorts and a white polo T-shirt as you run errands or meet up with the guys.
Leather Flip-Flops
Foam and rubber flip-flops can look very casual and that's fine if you're going for such a look. However, if it's a touch of panache you want, a pair of leather flip-flops will let you combine laidback style with a dash of chic. Leather flip-flops are quite sturdy too and can last for a long time, provided they're not exposed to water and are periodically treated with leather conditioner. If you can't wear leather, there are numerous synthetic options that you can try. Exude charm on casual Fridays in a pair of cream-coloured trousers with a checked shirt. Choose a sleek black pair of flip-flops and complement it with a matching messenger bag. You should also try teaming it with dark wash jeans and cardigans. Women can show them off with printed palazzo pants and jackets or with skirts and cardigans.
Flip-flops are incredibly stylish and their easy pairing ability means they can be worn with just about any casual and smart-casual outfit. We recommend picking a few pairs of vibrant flip-flops that add colour to ensembles and help you reinvent casual style. You can also add to your collection with a few pairs of neutral-toned flip-flops for days when you want to keep your look understated and cool. Let them set you apart from the crowd. You'll be pleasantly surprised by how easily they amp up your style.