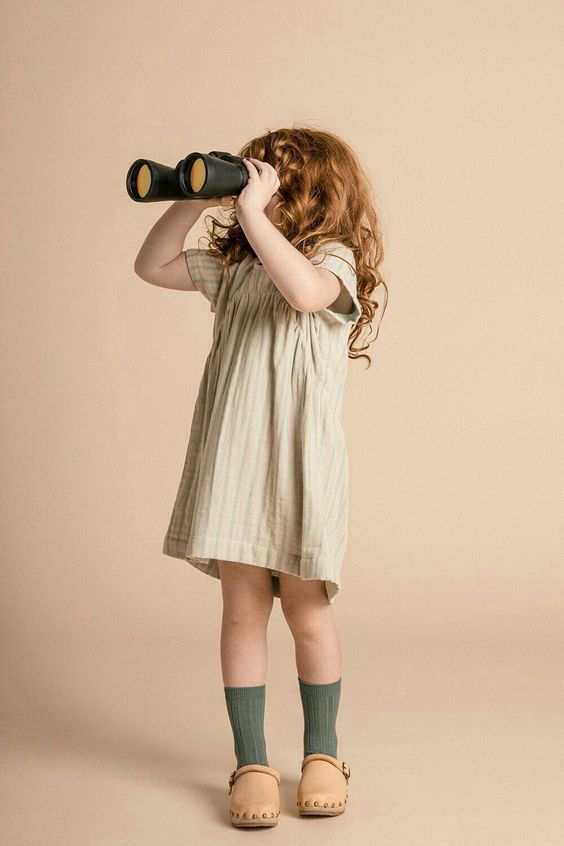 Shopping for kids' wear can really be a challenge for parents. Today's children are more educated than ever about fashion and design. They know which trends are in, which trends are out, and which designer clothes and footwear can make the difference when it comes down to fitting in at school. Not taking this mission lightly, we have created a shopping guide to help busy parents find appropriate kids' wear with a minimum of fuss!
A. Stylish Kids' Wear Starts with the Right Shoes
Children are busy little people who spend much of their time exploring the world around them. This is why it is important to buy them shoes that not only look great, but feel comfortable too. Many kids prefer to wear sneakers or sneaker-like sandals. These shoes are often made from synthetic or other materials. They also feature cushioned footbeds for comfort and textured outsoles with patterned grooves for good traction on the playground. Before you start looking through the enormous selection of kids' footwear, it is important to think about the style and purpose. Is it for school or play? Will it be for everyday wear or reserved for special occasions? Remember that kids' feet grow quite quickly, so be sure to check their shoe size before making any purchases. Pay attention to the width of your child's foot, as you may need to select from brands that carry narrow or wide widths.
B. Shop Smart

1. Prepare for your shopping trip by making a list and by checking sizes. An average-sized 7-year-old boy will likely wear size 7 children's clothing.
2. Healthy kids grow every day, so be sure to get their exact measurements before shopping. As each brand has its own ways of calculating body measurements, it may be best to check the official brand's website or one of their online retailers before placing your order.
3. Take the child with you when you go shopping. It saves time and energy because your child can try on the designer kids' wear at the store and choose what he or she likes.
4. It's also very important to set a budget ahead of time. It's easy to get carried away when shopping, especially when shopping for kids' wear because the outfits are just so adorable! Set aside a reasonable amount of money and stick to it.
5. Check children's fashion blogs for up-to-the-minute style inspiration. The best way to get a closer look at fashion trends is by going straight to the source. Many fashion blogs that cater to kids' style serve as inspiration or lookbooks for the latest designer clothing and kids' shoes. Checking fashion blogs is also a great way to discover new brands and trends your child will love to try!
C. Take Note of Trends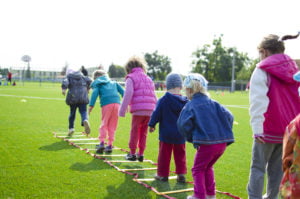 When it comes to kids' wear, there are a plethora of different types of garments, brands, and clothing choices to choose from. Below are some of the many style choices available in kids' clothing and footwear selections:
1. If there is one thing that you can never have enough of, it's T-shirts. Most kids live in classic cotton T-shirts. These tops are casual and comfortable enough for everyday wear. There are a wide range of T-shirt styles to choose from, which come in a variety of colours and prints.
2. Jeans are a must have for every closet. A good pair of jeans is one of the most versatile options of clothing because depending on the colour or wash you buy, they can be dressy or casual. Kids can wear jeans with T-shirts, polo shirts, sweaters, hooded jackets, turtlenecks, tunics, and more.
3. Every style-conscious kid needs a couple of fashionable jackets to stay warm during cooler months. A lightweight spring jacket is a must for chilly summer evenings and a warm fall jacket is perfect for those crisp autumn days. A denim jacket makes a stylish choice for fall.
4. When the temperature drops, a good winter coat, a scarf, a hat, and a pair of gloves become a necessity. Look for a coat that is roomy enough to last a season or two; the idea is to accommodate your child's growth, so avoid any style with minimal room or something that appears too tight. Also look for a coat that's made from high-quality fabrics, soft to the touch, and has ample insulation.
5. Every girl's wardrobe needs a few great dresses for both casual and dressy events. It's always a great idea to have a few season-friendly dresses for both warmer and cooler months. Dresses in soft jersey or cotton are great for a game of badminton outside. While more traditional pinafores in corduroy are a winter classic.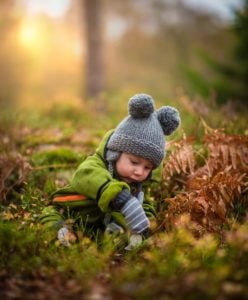 6. Knit sweaters are essential for fall and winter months, but lighter sweaters are also great for spring and summer spent inside air-conditioned activity rooms and school buses. Like jeans, a good sweater is a versatile wardrobe essential. Kids can wear their favourite sweaters with jeans, leggings, skirts, and even corduroy pants. A cardigan sweater can do double duty by functioning as a jacket or layering piece.
7. Unlike some of the aforementioned garments, shorts are the ultimate spring and summer essential your child will love for a relaxed, athletic look. Denim shorts and ones with cargo pockets and zippers tend to be more casual. These shorts are perfect for creating a stylish and comfortable look. Khaki shorts can be dressed down with a T-shirt or dressed up with a polo shirt for boys. Girls can wear printed shorts with a lightweight tunic in the spring and a sleeveless shirt and a hat in the summer.
8. Don't forget about skirts. Try pairing a cute tutu skirt with a tank top and cardigan or a T-shirt and belt for an easy, stylish outfit. When in doubt about how to dress up your daughter for a birthday party or picnic, choose a cute skirt to put together the perfect outfit. Accessorise with bow hairbands and ballet flats.
D. Look for Quality

1. Kids are tough on their clothes, so it's always a smart idea to invest a little money in items that won't fall apart easily. Look for clothing made of strong yet comfortable fabrics. You may also want to check for the stretch as children need clothes they can really move around in. When shopping kids' formal wear, make sure to check the strength of buttons and how easy the pants are to zip up or down.
2. For girls kids' wear, dresses with decorative embellishments or appliqués are a popular choice, and there is a great variety of beautiful dresses at a range of price points. For boys, choices include either a jacket and tie or a prim and proper suit. When getting dressed up, the accessories are just as important as the garments, even for children. A pair of shiny Mary Jane shoes and a hair bow or hat can add the finishing touch to a young lady's outfit, while a pair of suspenders, a bow-tie, and a pair of leather lace-up shoes can transform a little boy into a young gentleman.