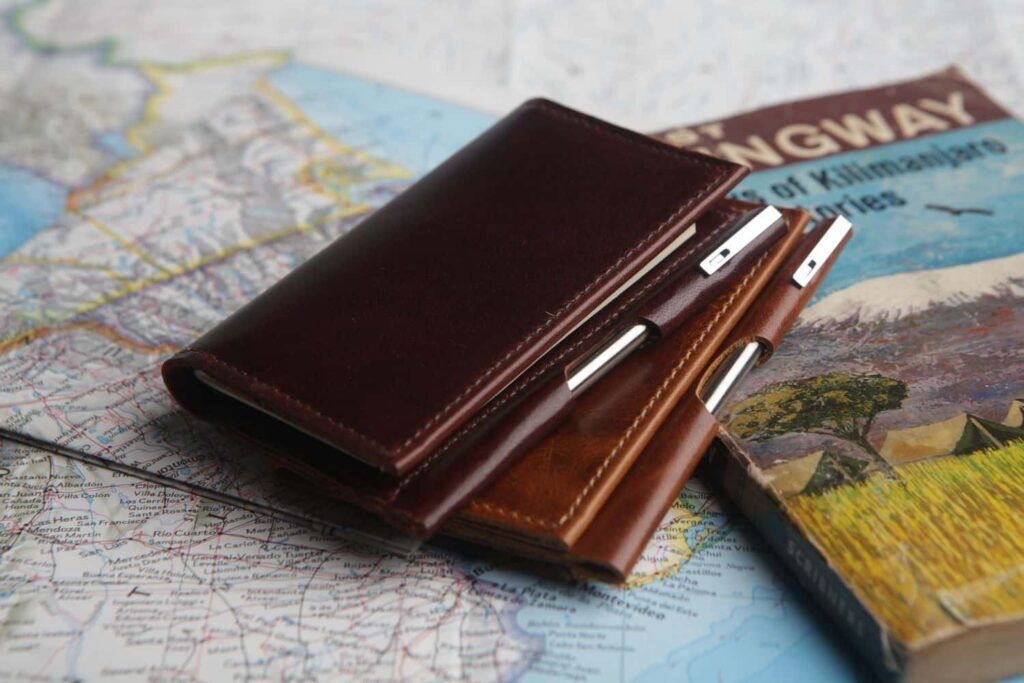 Your hubby's birthday is around the corner and you're stumped over what to get him. Why not present him with something that's practical and trendy? We recommend a fashionable wallet that he can carry wherever he goes. Men, you all can also give your girlfriend or wife women's wallets that make for the perfect accessories. Today, wallet designs range from compact tri-fold to larger checkbook styles that come in many colours, textures, prints, and materials. Whatever your loved one's tastes are, you can be sure you'll find stylish wallets that they'll cherish.
Choosing Wallets for Him
Features
Men's wallets usually comprise bifold and trifold pockets, which make it easy to slip them into pants or shirt pockets if you don't stuff them. If your man carries a good number of valuables with him, we recommend choosing a wallet with several compartments. This will help him keep everything in order. If you opt for a trifold wallet, there's little you can do about the bulkiness. All those compartments and flaps add to the volume. Men who prefer to carry just the basics with them will love two-fold wallets as they're slim but have enough pockets to hold the essentials. Checkbook wallets are usually designed for women, but there are definitely options for men as well.
We don't consider these to be practical gifts for men unless you know that the receiver is in the habit of carrying a satchel or a messenger bag since these wallets can't fit into most pockets.
Colour and Design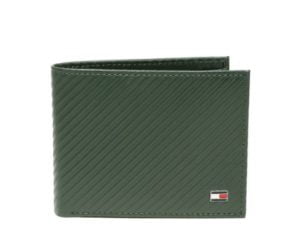 You may think that men's wallets should be black or brown, but that couldn't be further from the truth. While it's true that these neutral colours pair very easily with any colour ensemble, give red, green, and mustard yellow wallets a try. They go splendidly with casual outfits like chinos and T-shirts, as well as with smart-casuals like trousers and tweed jackets featuring elbow patches.Two-toned wallets and textured wallets are a top pick for guys who love to stand out with their style. You can also find wallets designed by sportswear manufacturers, some featuring the logos of football clubs, cricket clubs, and more.
If your man is a sports fan, a wallet in his favourite team's colour, with an attractive team badge would be perfect. If he's more of a tailored pants and button-down shirt kind of guy, a sleek, lightly textured wallet in rich brown or inky black would be ideal. Colour aside, wallets differ in how many pockets and pocket types they have. Some may contain more card slots and no coin slots, while others may have two or three zippered compartments and many more card slots. If you're not sure what he prefers, we suggest opting for a wallet that has at least one main compartment for currency notes, one coin pocket, several card slots, and one or two sleeves for photographs and identity cards.
Fabric
Wallets can be made of materials like cotton, leather, and even plastic. Fabric wallets have a casual look to them and are best suited for accessorising everyday wear. They usually don't pair well with formal clothing. The same goes for plastic or vinyl, which look terrific with sportswear and casual wear. If you're looking for a wallet that he can carry to the workplace and on special occasions, we recommend leather or leatherette. Quality leather products look and feel fabulous. They last long too. You can also find them in several different colours although navy, tan, and chocolate brown are super popular.
Selecting Wallets for Her
Features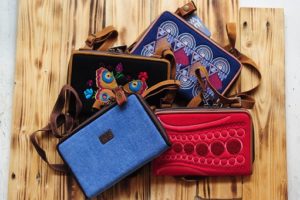 Unlike men's wallets that usually remain concealed in a pocket, some women's wallets are designed to be carried like clutches. They're a bit larger than most wallets, usually dressy, and perfect for pairing with smart-casual attire like tailored trousers and pinstriped shirts, and evening wear like backless black dresses. When you set out to buy wallets for special occasions, check to see if what you choose can hold everything you may need like a few cosmetics, cash, sunglasses, and even your mobile phone. Your loved one won't need to carry a handbag or a shoulder bag with one of these babies. You should also take a look at checkbook-type wallets that come with detachable straps and an exterior design that can pass for a purse. They're usually not as dressy as clutches and are excellent picks for day-to-day use.
Colour and Design
Floral embellishments, pretty beadwork, and lace overlays are just a few examples of what you may find when shopping for women's wallets. Try to get an idea of what style your girlfriend or wife might like by paying attention to her wardrobe and purse size. Women who love sporty fashion will undoubtedly go for a wallet from their favourite sports brand. They make terrific accessories for T-shirt and shorts looks and tank tops and capri jeans outfits. Those who favour timeless, elegant styles will like wallets in pastel and neutral colours with a hint of texture or some embellishments.
Nothing too fancy, but fashionable enough so that they're still stylish years later. These go with any chic ensemble such as ruffled dresses, slim-fit trousers, and satin shirts. If you aren't sure about what she likes, understated wallets with minimal ornamentation are your safest bet. Wallets with a few metallic accents like small buckles or raised logos are also good picks. You can also check out textured wallets in pretty pastel colours and neutral tones. They'd go superbly with summery dresses, jeans, and ethnic wear.
Fabric
Your choice of fabric matters just as much as your choice of design. Clutches in smooth satin or textured crepe with sparkling embellishments look stunning when carried while wearing elaborately designed sarees and cocktail dresses. For special occasions, avoid wallets made of canvas material; they look way too casual. For everyday use or to accessorise office wear, we recommend a good quality leather wallet. Though they require a bit of care, they can last very long and some even look better with time. Wallets made of cotton are another good pick. They require little maintenance but can give you years of use.
Wallets make the perfect gifts and there are so many designs to choose from that there really is something for everyone. Luxury brand wallets made of the finest fabrics, large checkbook wallets that hold a number of belongings, and compact bi-fold wallets that easily fit into pockets all make thoughtful, practical gifts when chosen carefully. Look for quality products that may cost a bit, but usually come with warranties and a long lifespan. Needless to say, your loved one will more than appreciate the care you've taken to find a gift worth giving.