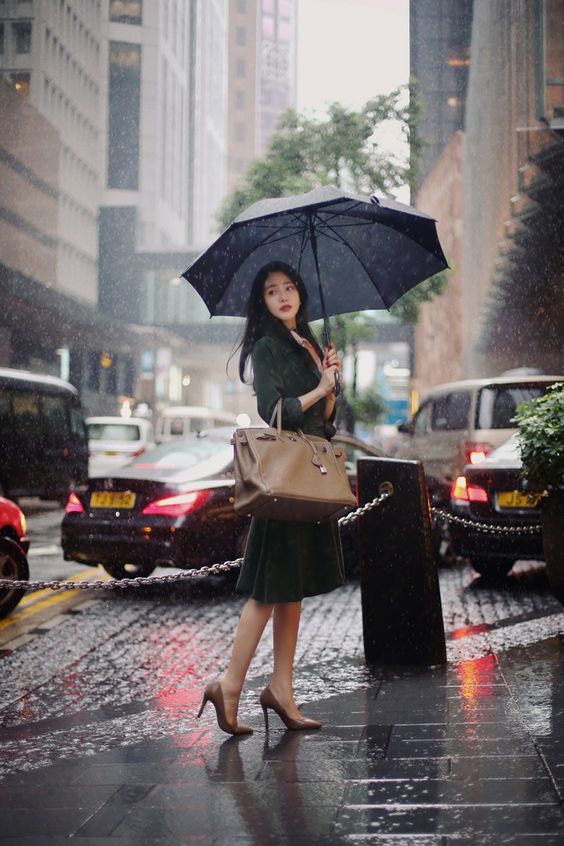 How to Look Fashionable in Monsoon Season
Most of us love the monsoon. The cooler wind and rain come together to give this incredibly comfortable and cozy vibe. All we want to wear a comfy t-shirt or sweatshirt and track pants and snuggle into our blankets with a hot cup of tea or coffee. But alas, this is the story of weekends only as for the rest of the week, we have to brave the weather and head to work. But then what should we wear to work that is comfortable but doesn't look dull like the clouded weather. That is what we are trying to answer in this article on monsoon outfits for working women.
Monsoon Outfits
When it is pouring outside, it doesn't mean you chuck out your fashion sense out of the window and gets cloaked inside a clunky raincoat. You need to play it smart and pick outfits that are cumbersome to handle during this weather. So, here are some options that you can try out to look good and not hate the weather in the process.
Top Wear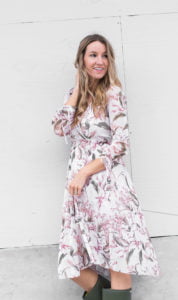 Imagine this, you have woken up and realize that you are late for work. The stress, panic, and chaos that follows make time pass at a frantic pace. During such rush mornings, our fashion tastes can go for a toss. But for days just like these, comes the dress aka your one-piece saviour that stops your progress of becoming a fashion disaster. Ideally, a printed dress or an elegant shift dress would be a sharp choice for most days. It is a simple look to put together with a no-fuss vibe and great office wear in every way.
There's also the classic formal shirt. It is practically an all-seasons look. All you need to do is be careful with the fabrics and colours you choose in this outfit.
With either of the outfits mentioned above, jackets would be a sharp addition to the ensemble. Not only do blazers and sleeveless jackets add some definition to your look, they also provide scope for layering that keeps you warm in the chilly weather.
Bottom Wear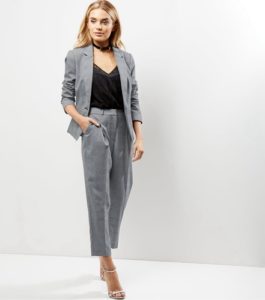 A common sight during those unfortunate days of torrential rain is the wet ends of the jeans or pants that take forever to dry, leaving you in utter discomfort. Hence, one smart choice to tackle this scenario could be opting for cropped formal trousers. As I mentioned, drying can be an issue in the monsoon. So, go for fabrics with poly blends as those would dry faster. Something that you would surely want when at work.
In a similar vein, long skirts are a no-no but you surely should welcome midi skirts to your monsoon fashion choices. Leading the way to ace the corporate chic look, there are two ways to go about it. You can go for the basic monotone skirt if your office is pretty particular about corporate dress codes. If there are relaxed in their on-work fashion sense, look beyond the monotone look and explore prints and patterns.
Indian Wear
For a change, you can try out ethnic Indian outfits for work. Sure, bulky outfits are not an option to consider. So, patialas and salwars are out of the picture. Rather, opt for a pair short kurtis with leggings or churidars. Similarly, you gotta keep those long dupattas away. They are a pain to handle around this time. Replace them with much more comfortable scarfs and stoles this time.
Choose Bright Colours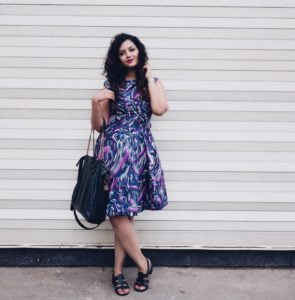 Avoid whites this season as they are easy to stain and difficult to wash. Also, once wet, white outfit tend to become transparent and that is certainly not a comfortable proposition when at work. Instead, take charge to beat the dull monsoon with bright shades of blues, reds, and oranges. Those who wish to take the bright look a notch higher can opt for outfits in shades of pink.
Must Have Accessories during Monsoon Season
Now that we have covered outfits, it is only fair that we talk about accessories too. Accessorising has really gone big in the recent past with it becoming a major part of the youth's general style statement. Here are some other aspects of monsoon fashion that you need to strongly consider incorporating.
When rains arrive, it is time to keep your leather shoes and sandals aside. These tend to soak up water and take quite some time to dry.

Instead, choose flats, floaters and other footwear that are slip-resistant. Also, when picking sandals, avoid going for ones that are loose as they tend to throw dirt back on your leg.

The moist atmosphere in the monsoon translates to frizzy hair. To tackle this issue, consider tying your hair into a neat bun or a braid or a ponytail.

In terms of makeup, consider avoiding foundation during the rain. But if you insist, go light on it. Also, stick to waterproof eyeliner and kajal to avoid the blackened, smear look.

Your constant companion outdoors is sure to be an umbrella. So, when picking umbrellas, get those that match your clothing. This would help to bring some uniformity in your look.
That pretty much covers the basics of what you need to know to tackle your monsoon fashion woes as a working woman. For more such glimpses into fashion, makeup and accessories for all seasons, continue to follow InfiFashion and get regular updates on all things fashion.