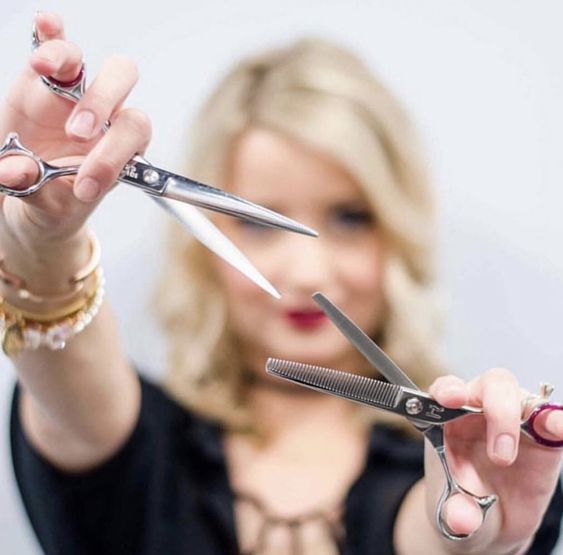 Yes, you heard me right. There are a number of face types out there in the world. Out of which, you possess one of them. When headed for a haircut, what are the things we focus on? Of course, our primary focus is always on looking great. Either by continuing our current hairstyle, or emulating the look of our favourite style icons or a fresh experiment altogether. On a rare occasion, we let the hairdresser choose something special for us. But most of these factors rely on a gamble and often not a safe one. What might work for others, might not work for you!
Hence, comes the focus on face types. Often overlooked, they are an integral factor in pulling off a cool hairstyle. You too must have sometimes noticed that an extra inch of hair on the side or a smattering of facial hair can make all the difference. Which is why we are breaking down the connection between face types and hairstyles for men.
Figuring Your Face Type
The first step is to study your face, down to the smallest structural details. Might sound tad narcissistic but stay with me. Now, pull back your hair and pay close attention to the length and width of your face. To be specific, check out the length of your face, the width of your forehead as well as the width of your cheekbones, jawline and chin.
With those stats in hand, browse through the most common face types for better insight:
Oval: Face length is more than the width of the cheekbones, and the forehead is more than the jawline. The angle of the jaw isn't sharp and is rather rounded.
Square: The facial dimensions are similar to each other in this face type. The jaw angle would look sharper rather than rounded.
Rectangle: Here, face length has the greatest measurement. Jawline, Cheekbones and forehead are similar in measurement.
Round: Cheekbones and face length have similar dimensions. They are tend to be larger than the forehead and jawline, which also share similar dimensions. But the angle of the jaw here is softer and less defined.
Diamond: In this face type, the face length measures the largest. The measurements of the cheekbones, forehead and jawline follow in descending order with a pointed chin.
Heart: Here, the forehead would measure more than the cheekbones and jawline with a pointed chin.
Triangular: In a triangular face shape, the jawline measures more than cheekbones, which measures more than the forehead.
Now that we have covered the logic behind what face types are, let's delve into which hairstyles suit these face types.
Oval Face Type
Symmetrical and well-proportioned, the oval face type offers immense scope for experimentation. So, almost any hairstyle would do justice to this face type. Having said that, there are some points that you can put to use to optimise your ovalness.
Wear your hair off the forehead as this would create some volume and angles on top.
You could opt for the classic shorter cut. This one is short on the back and sides and slightly longer on the top, with a side-sweep partition.
Avoid forward fringes as too much heaviness on the forehead would soften your facial features and amplify its roundness.
If you aren't into beards, feel free to ditch them. With this face type, you don't need facial hair as there aren't any disproportionate gaps here to fill in.
Square Face Type
Often seen as the ideal masculine face type, the square face type is highly noted for its even proportions, strong edged jawline and an overall chiselled appearance. Just like oval face type, it gives you scope to be versatile with both longer and shorter hairstyles. Here are some points that might concern those interested:
The shorter your haircut is, the more you are likely to look as if you've been drafted into the army. It might work sometimes, but often people preferred a more relaxed look.
Go classic when it comes to the square face type. Styles like buzz cuts, French crops and quiffs are known to look neat and suit the square face type best.
If you wish to give some sharpness to your jawline, some light stubble can give you that and serve as a welcome change in your face's texture.
Rectangular Face Type
The rectangular face type falls somewhere between the oval and square shapes. Since it looks longer than the other face types, you might require a subtly tweaked hairstyle that ensures your face doesn't appear even longer than it is. Here are few tips you should try out if you have a rectangular face.
Avoid keeping the sides too short if you intend to keep length on the top. This would only further accentuate the length of the face. Rather go for a well proportionate style that doesn't keep the sides too short or leave too much length on the top.
Avoid a full beard as it would only elongate the face. Instead, try out facial hair that ranges in length from stubble to a short beard to fill out any gaps.
Round Face Type
This face type would benefit from a haircut that lends it some definition. You need a style that creates the illusion of structure with your hair. You get those with square hairstyles. Here are some tips that you can try out with a round face type.
Opt for a style that gives height on the top and goes tight at the sides like flat top or front fringes can work wonders.
Get square corners in the high recession area of your hair to sharpen up any soft edges.
A full square beard can also help thin the chin area and gives the appearance of a more chiselled jaw.
Diamond Face Type
The diamond is one of the rarer face shapes. Therefore, it requires some special measures to shine like a diamond. Here are few tips you should try out if you have a diamond face.
Opt for hairstyles that add width to the forehead and chin area. For example, fringes can give great texture to the forehead. If you are into longer styles, they can be tucked behind the ears are great to accentuate the bone structure of a diamond-shaped face.
Never keep the sides too short. Thanks to the width of your cheekbones, this would make your ears prominently stand out like the dwarfs from the Harry Potter films.
You could opt for softer lines and layers as they soften the face's natural angles. Give it a side sweep or deep side-parting, and you are all set.
Heart Face Type
With this face type, you might want to balance out the top part of your face with the bottom. This way your hair stays proportionate to your features. Focus on ensuring that your chin doesn't appear too narrow. For those with the fairly rare hairstyle, here are some tips you can try out.
Avoid cuts that are very tight. These will needlessly accentuate the narrowness of the chin and the width of the forehead.
If you prefer, mid-length and longer styles, keep them reasonably thin. This would slightly soften the heart shape's strong forehead.
A beard helps the face gain fullness in the lower, narrower half of the head. Therefore, fulfilling the need to keep your features proportionate.
Triangle Face Type
Thicker hair is key when it comes to styling your hair here. The idea is to balance out your wider jaw with your more narrow forehead. Here are some styling tips you can try out with a triangular face.
Opt for hairstyles that emphasise the fullness of your hair. You could go for longer, nose length haircuts with fuller sides add depth.
When it comes to the beard, a light stubble should be enough. But since the jawline is quite prominent in this case, we would recommend going clean-shaved.
The steps and tips we have discussed above just form the basics of styling according to face types. There is so much more to this stream of thought. But for now, go ahead and experiment with your hairstyle to find fresher looks that you shall love and others shall appreciate. For more insight into fashion, grooming and other insights to styling, keep following Infifashion.