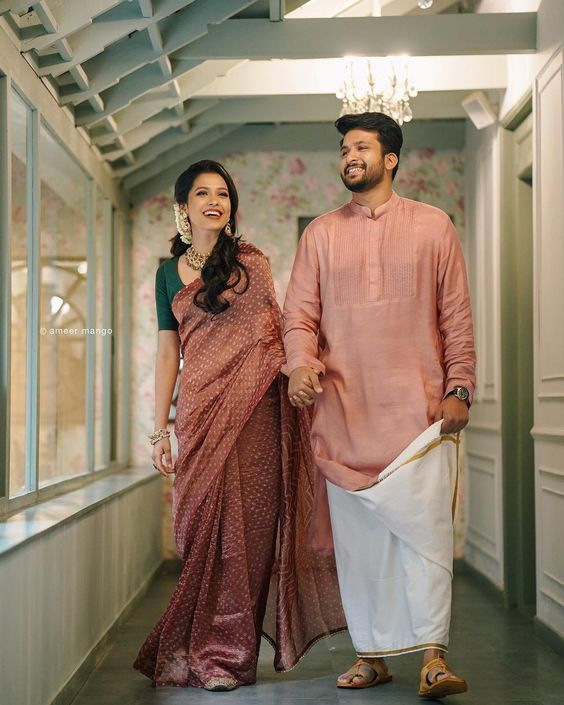 Before we get started, I just want to wish all my Machans and Mama Ponnunga an advance 'Iniya Pongal Nal Valthukal'. Pongal is finally around the corner, and we can hardly put a hold on ourselves from getting into the vibe. Most of us have already started looking for the perfect Pongal look. However, some of us are still on the fence and have not decided on what to get for this Pongal. If you are one of them, then Macha you are at the right place because this article has been drafted to help you get that look.
While Pongal is known for a lot of stuff, it is the girls who steal the show all the time. I mean, have you looked at them!? They dress in the most cutest Davanis and accessorize their look with Maliga Poo and that's it. After which, they look like angels on earth.
But look at us men, many of us have no clue how to dress properly for the occasion. I have seen a couple of guys wearing western clothes on Pongal, to which I got one thing to ask, Why would you?
The best outfit for Pongal for men would always be Veshti Sattai, and there is nothing that even comes close to this look, and you can quote me on that. However, most of us have no clue as to how to team a Veshti with a Sattai. But before we hop on to that, I just want to say that it is ok to wear a velcro veshti. But I still would advise you to go through some videos on youtube to perfect the art pulling off a Veshti. It is an art that you should not only learn but also pass on to others.
For starters, just make sure that you get a perfect fit. Getting one that does not fit you properly may take away all the charm, so be aware of that.
With that basic detail addressed, let's explore in depth on the art of pulling off the perfect Pongal look.
Best Colours to Try on Pongal
Colours are one facet where you can nail your Veshti Sattai look this Pongal. How? Because they should almost every outfit stands out. With Pongal being the biggest festival for Tamilians, you've got to give your best to outshine others and eye-catching colours help greatly in this endeavour. Here are some colours that you can explore with your Veshti Sattai look.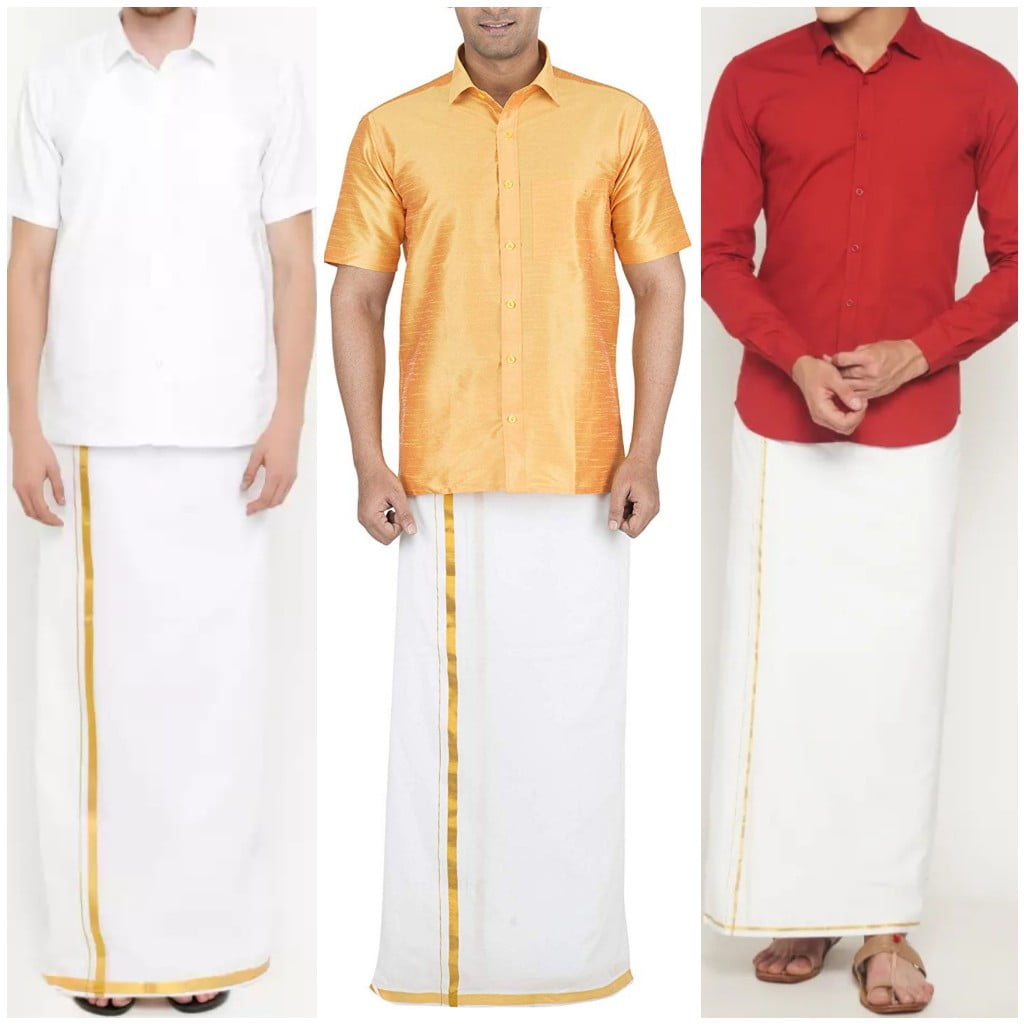 The White on White Combo
This is the most prefered colour combination among men. Here, both the shirt and the Veshti are white. While this colour combo was already famous, it saw a massive demand after the release of Ajith's movie 'Veeram' where the dashing star sported this look. If you don't wish to go with fancy colours, then this combo is your safest bet.
Golden Shirt
Gold is something that is always being associated with South Indians, and we are no exception to it. Then why not flaunt it this Pongal!? They are even a preferred choice among celebrities like Karthi, Rahman, etc. So, you can trust the shine of the golden shirt to help you stand out of the crowd.
The Red Shirt
This shirt is currently the most demanded one, all thanks to the upcoming Ajith movie 'Visvasam'. This one looks good on anyone and in no time will become your go-to look for weddings. Pair them with some of the accessories that I have mentioned below and be ready to get flattered by your friends.
Accessories to Match Your Look
While a Veshti Sattai is all you need to complete the Pongal Look, you can always go an extra mile and add some accessories to stay a little head of the competition. Here are some of the accessories that will go flawlessly with your Pongal look.
Gold Aviator Sunglasses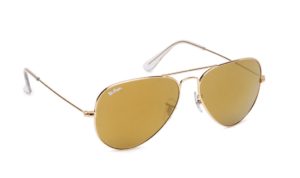 Yes! You heard me right. Golden aviator sunglasses are a great accessory to look your suave best. No matter which shirt colour you go with, this will only enhance your look.
Leather Flip-flops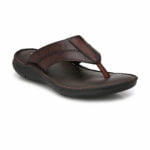 Why just stop at Veshti and Sattai, when you can go all the way with footwear too. How do you do that? Well, get a leather chappal and pair it with your outlook. Few options spell classy like leather chappals with Veshti Sattai.
So, those were my options to style yourselves this Pongal. With these options in mind, let's celebrate Pongal the way it was meant to be… with your family and friends. Let me know if you liked the article in the comment section and win a chance to get a return comment from me. See you at the next one.