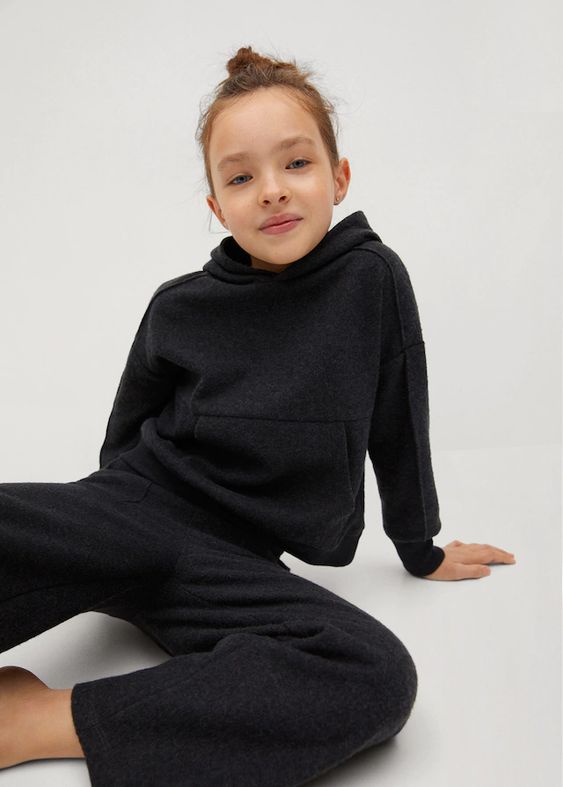 Welcome my fellow humans, you know how winter in India is right. It's cold! I know I say this all the time, but this year I mean it. Jeez, it's cold. I have been trying to cover my self with as many clothes as I can, but It just doesn't work. As in it does provide me with the warmth but I can't wear them to the office. Apparently, you can't show up at your office looking like Jon Snow or Flintstone, people I tell you.

Anyway, I know this year, winter is mind freezing cold, and I can't stop myself feeling sorry for the kids. We, adults, are used to weather like these, aren't we? But just imagine what a kid goes through during times like these. The little ones can bearly identify his mom, and you want them to brave this cold weather. However, this is where kid's hoodies come into the picture. It will help you make your kid look cool while providing him all the warmth he needs or she, don't judge me.

So, in this article, I'm going to guide you on how kids can have a perfect winter look with not look like a burglar while doing it. Let's get started, shall we?

FYI: You don't have to follow me blindly. The best part about dressing kids is you can do as many experiments as you can, so don't miss out and try every kid's hoodies look.

Hoodies with polka dots:
This one is perfect for all the daddy's girls out there, please don't try this on your boys, please don't. Teaming her skirt with a polka dot hoodie would give her this cool yet girly look which is what we have been trying to get all along. You can also do a lot of experiments with the colours. I would suggest trying options in some vibrant tones to get that jolly good luck.
Hoodies with graphics: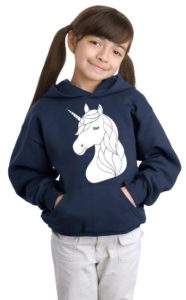 I got the boys covered as well. What can make a kid look so cool that even Captain Cold would get jealous? A little DC reference there, but the answer is a Kid's Hoodie with some crazy graphics on it. Graphics Designed hoodies are the one that your kid needed all this time to step up his Style Game. Also, if your boy is a DC or Marvel fan then get them one from the Marvel-DC Collection. There are a lot of options to choose from and you won't go wrong with any of them. Personally, not that you asked, I have a ton of hoodies with a skull design in my closet.
Fur Hoodies:
Fur Hoodies can make anyone cool and dashing, and your kid is no exception. Fur Hoodies are not only fashionable but also serves the main purpose why people came up with hoodies in the first place, yeah you guessed it right, warmth. Usually, they have fur on the neck and on the hood, which keeps the little one warm while ensuring they look cool. Black, Brown, Blue And White are some of the most recommended colour options for fur hoodies. Of all the options that are available in kid's hoodies section, this one is the one that tops the list, in my opinion.
Zipper Hoodies: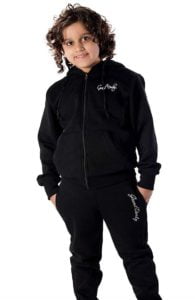 You saw this one coming, didn't you? Zipper hoodies are the right way to add more layers to your attire without looking like a creep. There is just something about zipper hoodies that gives you this sporty look which is exactly what your kid needs to stand out from the rest. Complete your kid's hoodie look by teaming his zipper hoodie with a plain T-shirt and a nice pair of kicks. If you still ain't convinced, then look at any celebrity kids, you can find them rock it all the time.
Sweatshirt Hoodies: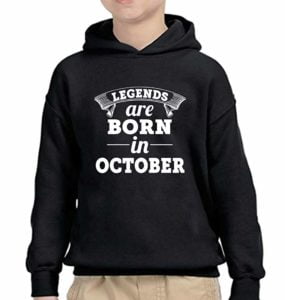 Sweatshirt hoodies are the staple attire for most people living in western countries. They are available in a bunch of colours and can be paired with anything be it jeans, formal trousers or joggers, basically anything. But if you really want your kids to stand out, then pair their sweatshirt hoodie with a leather jacket. You can also top it off with some trendy sunglasses and hot sneakers to get that cool rapper look.
These are some tips which you can follow the next time you go shopping for winter. And its never too late to go now!!. It's the most beautiful time of the year, so get some kid's hoodies right away and have fun with your kids.

For more such glimpses into fashion, makeup and accessories for all seasons, continue to follow InfiFashion and get regular updates on the latest trends in fashion.