Introduction
The casual shirt stands out in the fashion tapestry as a tribute to easy elegance and self-expression. Every thread and pattern tells a narrative, every cut reflects a mood, and every color creates one. These types of casual shirts are more than simply cloth draped over the shoulders; they are a testament to the diverse characters, moods, and occasions we encounter. The casual shirt remains an enduring favorite, an intimate buddy in our everyday lives, as the world whirls about in a dance of formals and haute couture. It's the component we grab for when we want to feel like ourselves, to live freely and unapologetically.
The Classic Oxford Shirt: A Staple Among Types of Casual Shirts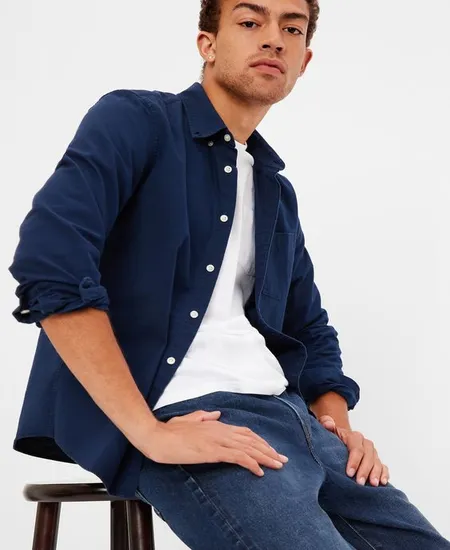 The Classic Oxford Shirt, known for its characteristic basket-weave design and soft fabric, is a flexible choice among types of casual shirts. This shirt seamlessly transitions from casual outings to semi-formal occasions thanks to its button-down collar and robust design, making it an invaluable addition to any man's collection.
The Polo Shirt: An Iconic Name in Types of Casual Shirts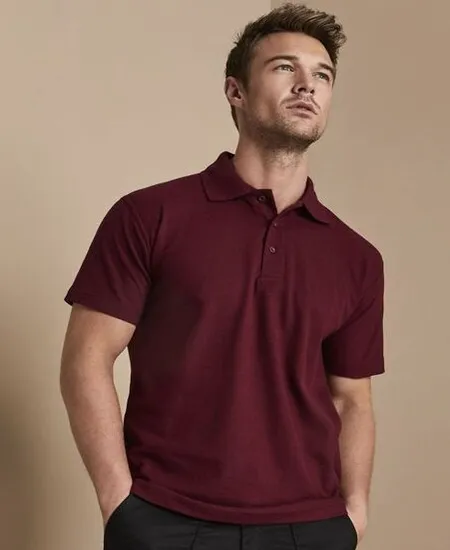 The Polo shirt has transcended its tennis beginnings to achieve a renowned status among types of casual shirts by combining athletic flair with casual comfort. While the standard polo has a sleek, pointed collar, the button-down version adds a sense of formality. The knitted polo, made from fabrics such as wool or cotton blends, is a must-have for cooler days.
The Chambray Shirt: A Trendsetter in Types of Casual Shirts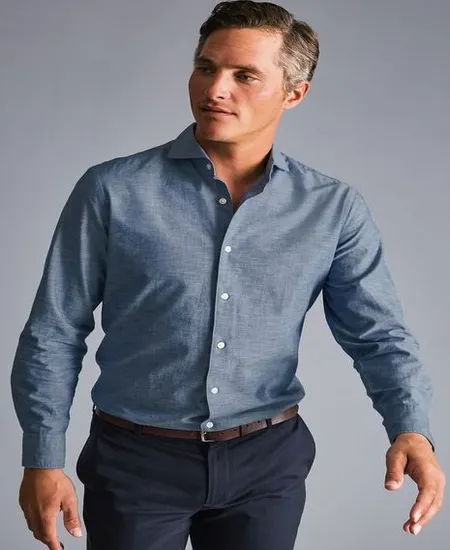 The Chambray shirt, which seems to be denim but is much lighter, has cemented its hot spot among types of casual shirts. This shirt guarantees comfort and breathability thanks to its distinctive weaving of colorful and white yarns. The Chambray shirt is a testimony to casual elegance, whether combined with jeans for a unified appearance or chinos for a splash of contrast.
The Linen Shirt: A Breath of Freshness in Types of Casual Shirts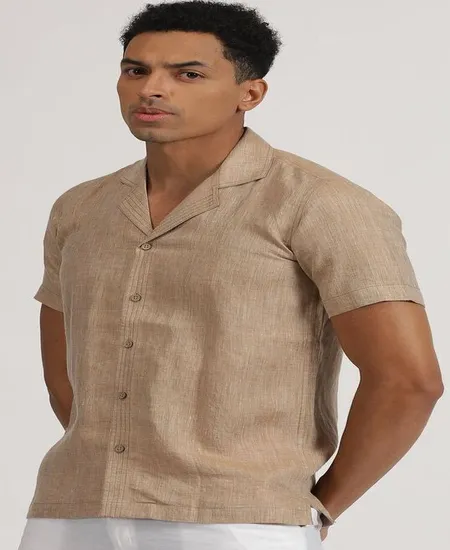 The linen shirt is a must-have for warm-weather wardrobes because it embodies coolness and comfort like no other. As one of the most popular types of casual shirts, its naturally breathable fabric keeps you cool even on the hottest days. Linen shirts are both comfortable and sophisticated, with a slightly rough surface. They look great with chinos or shorts and may be worn to the beach or on summer evening activities. Their wrinkled charm offers an obviously enticing, laid-back, vacation-ready atmosphere.
The Heavyweight Flannel Shirt: A Warm Embrace Among Types of Casual Shirts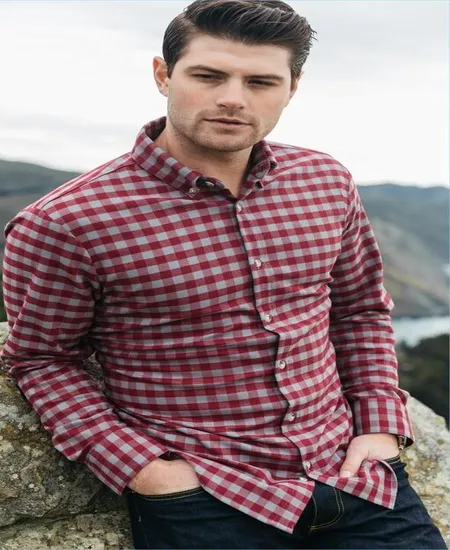 When the weather drops, the heavyweight flannel shirt appears as the rescuer among the many types of casual shirts. These shirts, made with a thicker weave, do more than just keep the cold at bay; they do it in style. your velvety texture, along with vivid checks or simple motifs, making them ideal for layering or wearing on your own. They express the spirit of autumn and winter fashion when paired with tough jeans and boots.
The Cuban Collar Shirt: Retro Vibes in Different Types of Casual Shirts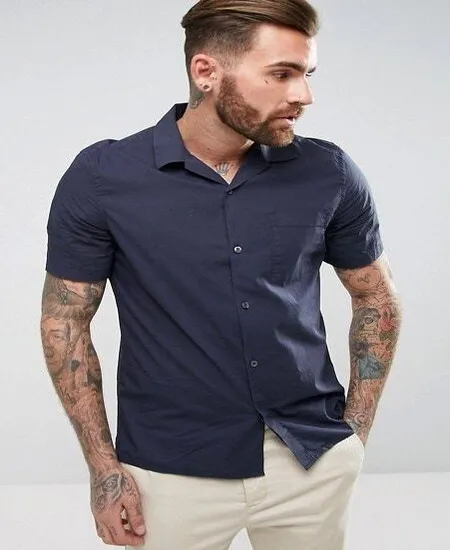 The Cuban collar shirt has made a significant reappearance in the lineup of types of casual shirts, echoing mid-century design. It shouts retro holidays and laid-back elegance with its wide, open neck and straight-cut hem. It's a summer favorite, often made of lightweight fabrics with vivid designs or pastel colors. It takes you to sun-soaked promenades and breezy coastal evenings when paired with fitted trousers or shorts.
Spread Collar Shirts: Timeless Elegance in Types of Casual Shirts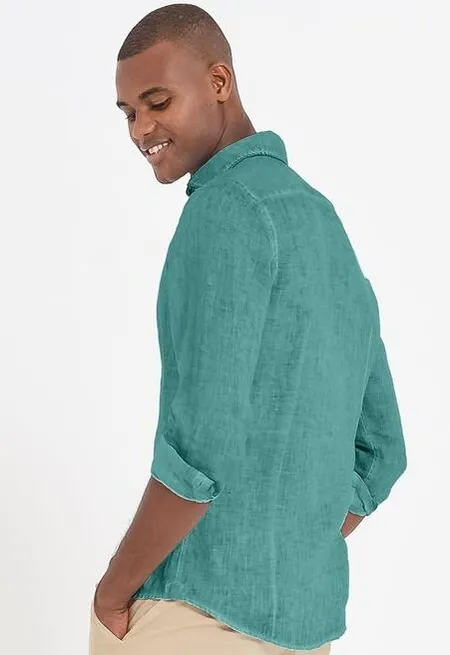 For individuals who prefer a combination of classic and modern aesthetics in the realm of types of casual shirts, the Spread Collar Shirt has become a standard. Its distinctive collar style, which extends over the neckline, gives it a more open appearance, making it ideal for broader tie knots or even going tie-less. These shirts, made from a variety of fabrics ranging from cotton to silk blends, easily marry comfort and style. When paired with chinos or tailored pants, the wide-collar shirt provides a sophisticated style that is appropriate for both casual and semi-formal settings.
Band Collar Shirts (aka Collarless Shirts): Contemporary Cool Among Types of Casual Shirts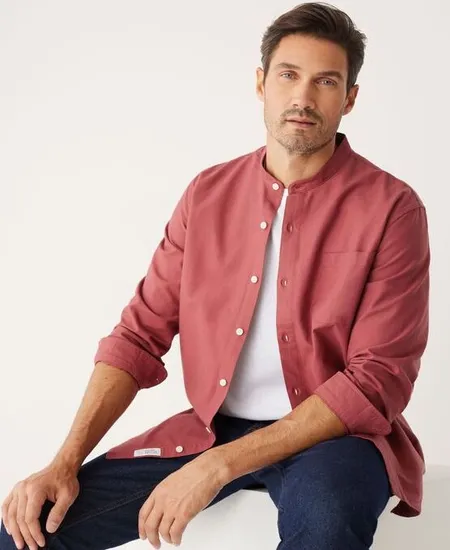 The band collar shirt has developed as a trendy favorite among numerous types of casual shirts, deviating from the usual. This shirt offers a basic and clean silhouette by foregoing the customary collar in favor of a single band around the neck. Whether for a day at the office or an evening out, the collarless style radiates a sophisticated yet comfortable atmosphere. When paired with slacks or even jeans, it creates an ensemble that is both attractive and comfortable.
Denim Shirt: Rugged Charm in Types of Casual Shirts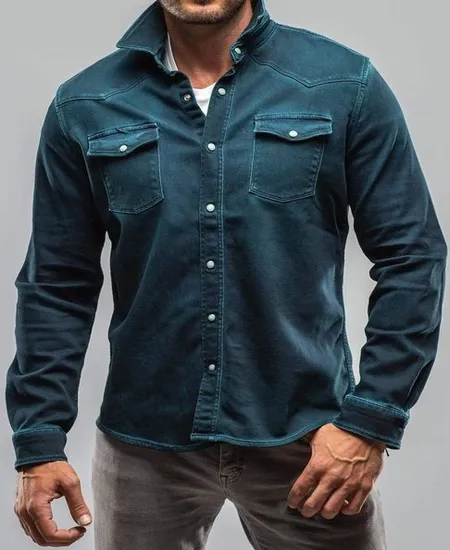 The denim shirt maintains a distinct position in the world of types of casual shirts since it is synonymous with durability and timeless attractiveness. These shirts, made from the same tough material as jeans, provide a unique combination of toughness and style. Denim shirts, whether light-wash or dark-wash, may be dressed up or down depending on the occasion. Throw it over a t-shirt for a casual day out, or mix it with a leather jacket for a more edgy look; its adaptability knows no boundaries.
Utility Shirts: Functional Fashion in Types of Casual Shirts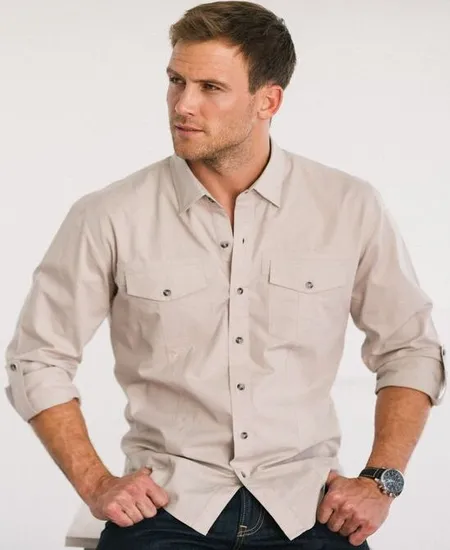 Utility shirts have carved themselves a special place in the universe of types of casual shirts due to their sturdy construction and practical design. These shirts, which are frequently embellished with extra pockets and reinforced stitching, prioritize utility without sacrificing appearance. The strong fabrics utilized, which range from long-lasting cotton to mixes, provide durability. Utility shirts are ideal for adventurous expeditions or a day of hands-on labor for individuals who appreciate functionality as much as looks. They convey an obvious aura of preparedness and strength when worn with rough jeans or cargo pants.
Shirt Jackets (aka Overshirts): Layered Perfection Among Types of Casual Shirts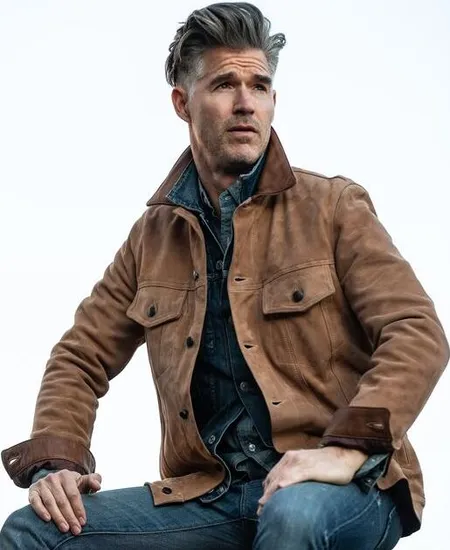 The overshirt has made its mark among types of casual shirts for people looking for adaptability, navigating the middle ground between a shirt and a jacket. Shirt jackets, which are often made of heavier fabrics, are great for transitional seasons, providing just the appropriate amount of warmth and flair. They're ideal for layering over tees or beneath heavier coats, with button-front patterns similar to conventional shirts but the weight of light jackets. Their one-of-a-kind combination of utility and fashion makes them a must-have for individuals looking for a casual yet put-together look.
Sleeve Variations: Tailoring Comfort in Types of Casual Shirts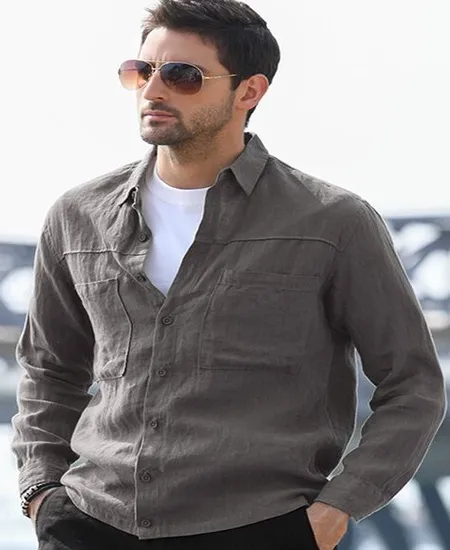 One of the tiny subtleties that may affect the look and feel of a shirt is its sleeves. Long-sleeve shirts, one of the most popular types of casual shirts, have a classic appearance that is ideal for cooler climates or formal occasions. Sleeveless designs, on the other hand, exude a breezy, carefree attitude that is suitable for sunny summer days or sporty efforts. Whether you're going for a traditional look or an edgy look, sleeve length is important in molding the overall image of your clothing.
Shirts for Work: Blending Professionalism with Types of Casual Shirts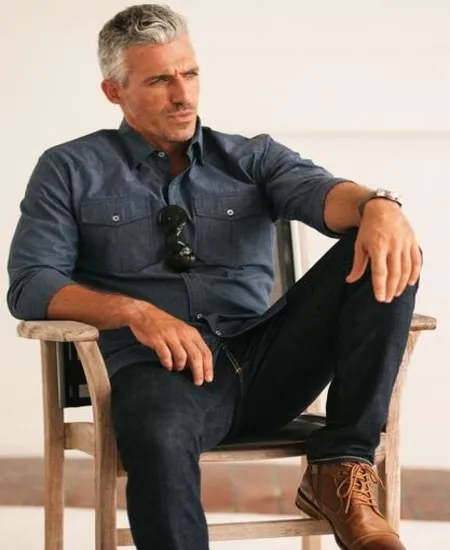 Shirts for work have revolutionized the types of casual shirts acceptable for professional situations, navigating the narrow line between formal wear and ease. These shirts, which are generally distinguished by modest designs, subdued colors, and a sophisticated fit, guarantee that you appear smart without feeling constrained. They're made of materials that combine breathability with a polished appearance and are designed for all-day use at the office. These shirts smoothly transition from board meetings to after-work activities when paired with sophisticated slacks or a pencil skirt, highlighting their adaptability in the modern professional's wardrobe.
Conclusion
As we've explored the diverse universe of types of casual shirts, it's become clear that they're more than simply a piece of apparel. They're expressions, memories, and solace all rolled into one. Every casual shirt conveys a bit of our spirit, an imprint of our journey, from laid-back weekend jaunts to laughter-filled nighttime hangouts. The casual shirt stays eternal in the huge world of fashion, where fads come and go, reminding us of the basic joys and wordless feelings that actually define who we are.
FAQs on Types of Casual Shirts
1. What are the most common types of casual shirts for everyday use?
Polo shirts, henleys, flannels, chambray, and traditional button-downs are among the most popular styles.
2. How can I pick the right type of casual shirt for my body type?
Consider the cut, length, and fit of the shirt. Slim fits, for example, flatter athletic figures, while normal fits provide a more relaxed appearance.
3. Can all types of casual shirts be worn with jeans?
Absolutely! Most casual shirts, from tees to button-downs, look well with jeans and provide a classic style.
4. Do the different types of casual shirt fabrics impact comfort?
Yes, cotton and linen are breathable textiles, but synthetic mixes can give stretch and durability.
5. Which types of casual shirts are appropriate for hot weather?
Lightweight fabrics like linen and light cotton are suitable, and popular designs include short-sleeved button-downs and tees.