More casual than a suit, a blazer can add structure and style to nearly any outfit. These versatile jackets traditionally come in dark shades, with patch pockets and metallic buttons in gold and silver hues. Designers of the latest blazers like to push the envelope with unconventional colours, wooden buttons, knit fabrics, hints of leather, and patterns such as stripes and plaids. Unlike suits, blazers are often worn with non-matching pants, including casual options such as chinos and jeans. Like suits, blazers have long been a staple in men's wardrobes. They have also found a lasting place in women's closets over the past decade thanks to their figure-flattering features.
Blazers even seem magical at times. A blazer can make a T-shirt look more polished, or add a refreshing pop of colour to a little black dress. When worn with matching trousers, blazers often have the formal look of a suit. You may want to buy blazers in several styles and colours to maximize the potential of your wardrobe.
Fit is one of the most important factors to consider when you buy blazers. A proper fit will ensure that the garment looks stellar and feels comfortable. It's also wise to read about a blazer's fabric make-up and make sure you know how to care for it. Many blazers require regular dry cleaning to look their best. Finally, you'll want to compare different styles of blazers to determine which ones best match your lifestyle, personality, and fashion sense.
Also Read: Top Luxury Fashion Brands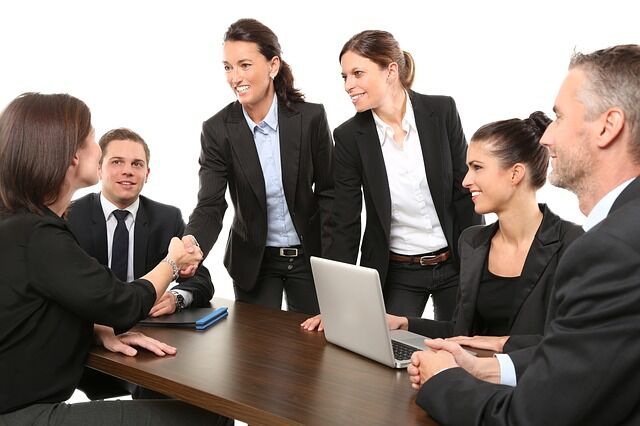 Types of Blazer for Men & Styles
Single and double-breasted blazers for men have both stood the test of time. The latter tends to look more conservative, making it a popular pick for the office, while the former has many casual variations. Other styling elements, like the cut of the lapels and the colour of the fabric, also influence how formal a blazer looks.
1. Single-Breasted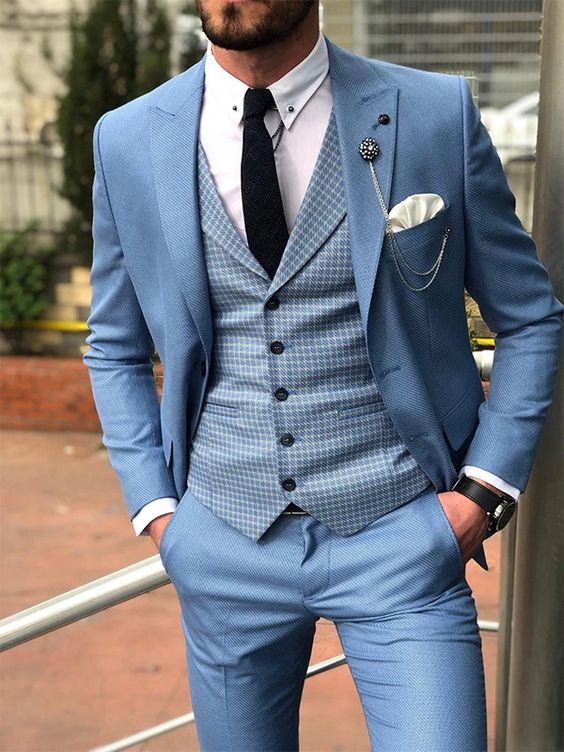 This style of blazer closes in front, near the center of the torso, with one or more buttons positioned in a vertical line. These buttons are located where the left and right sides of the jacket overlap. This overlap is relatively narrow.
2. Double-Breasted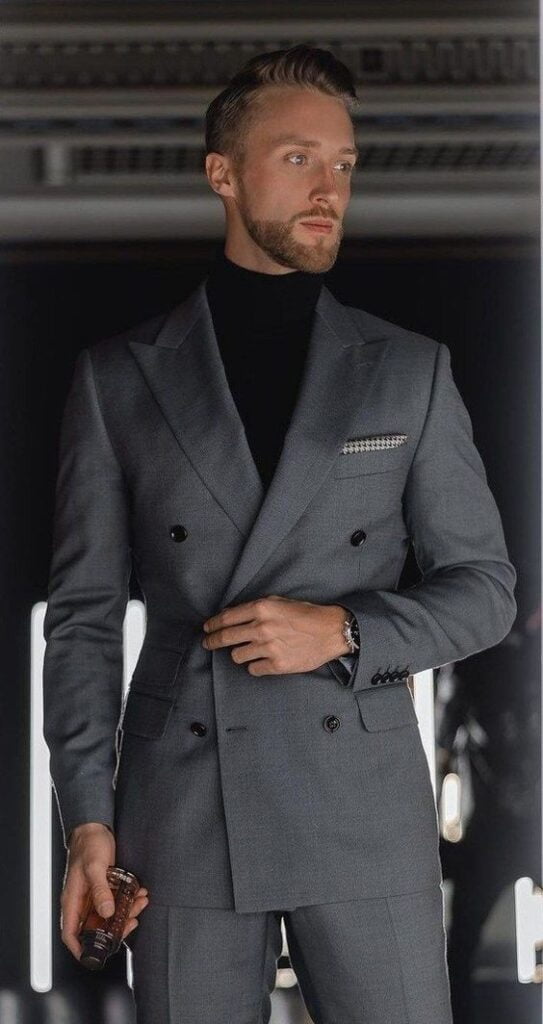 The fabric overlap on this style of blazer is wider than that of a single-breasted model. Horizontal lines of buttons close the garment and keep the overlapping fabric in place. This variant definitely makes for a more formal look than a single-breasted blazer.
Also Read: Top Indian Fashion Bloggers Creating
3. Different Collars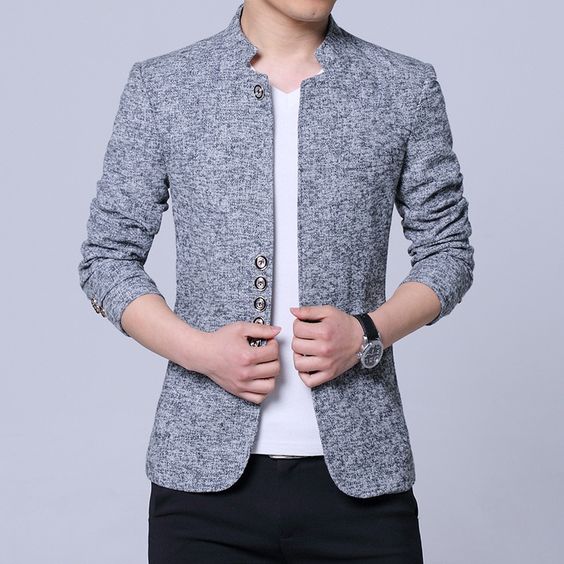 Mandarin collars and notched collars with a tab fastening are very fashionable. They tend to be featured on slim-fit blazers that also have military style pockets. These styles are trendy and perfect for a night out on the town.
4. Seasonal styles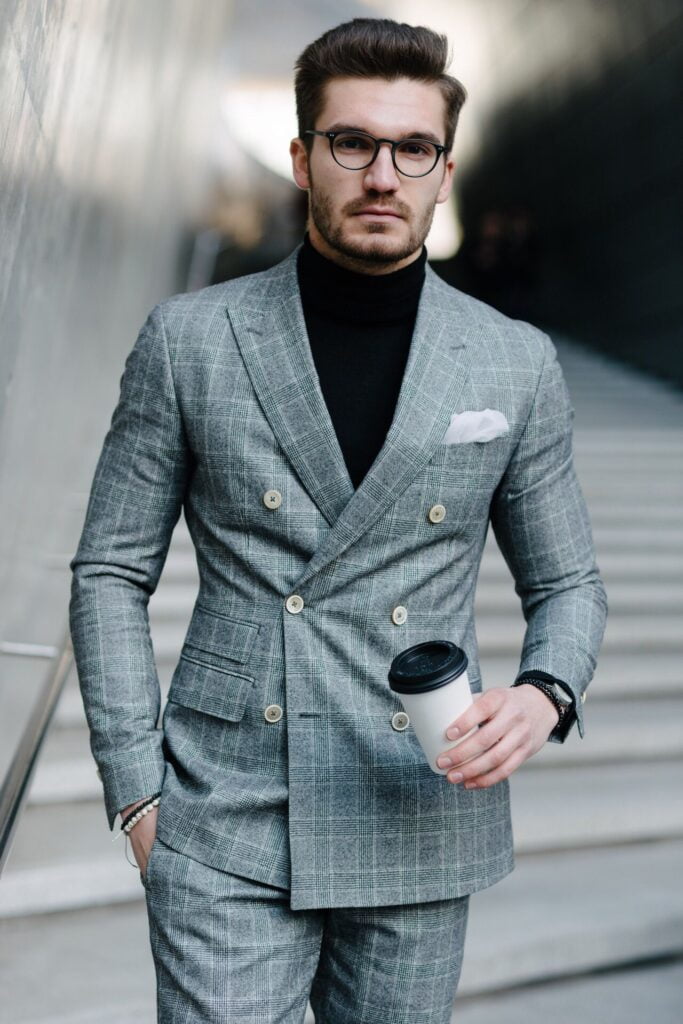 Cool-weather blazers are often lined, and are usually made of thick fabrics such as wool blends and corduroy. Warm-weather casual blazers may feature lighter, beach-inspired colors and prints, as well as airy fabrics like cotton and linen.
Also Read: Best Cameras for Photography
Types of Blazer for Women & Styles
Blazers for women come in classic colours, conversation-starting leopard, and even electric blue. Choose one for your career and one for you social life. The right blazer will accommodate your feminine curves nicely. The silhouette of a blazer flatters all figures, and should make your shoulders look a little broader and your waist a little slimmer. Tailor your blazer, if you need to, so that it fits you perfectly. In addition to finding basic single and double-breasted varieties, you're likely to come across the following styles if you're seeking to buy blazers online.
1. Hip-Length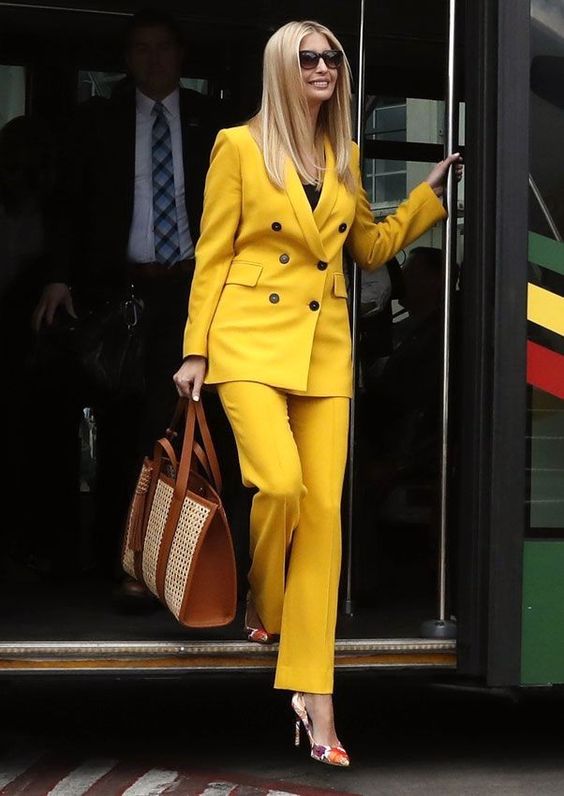 Women's suits typically include a hip-length jacket, which serves as the inspiration for this style of blazer. These blazers look sharp on a variety of body shapes, and they tend to give off a more conservative vibe unless embellished with casual details such as a bold colour, a hint of sparkle, or a whimsical floral or polka-dot pattern.
2. Long and Loose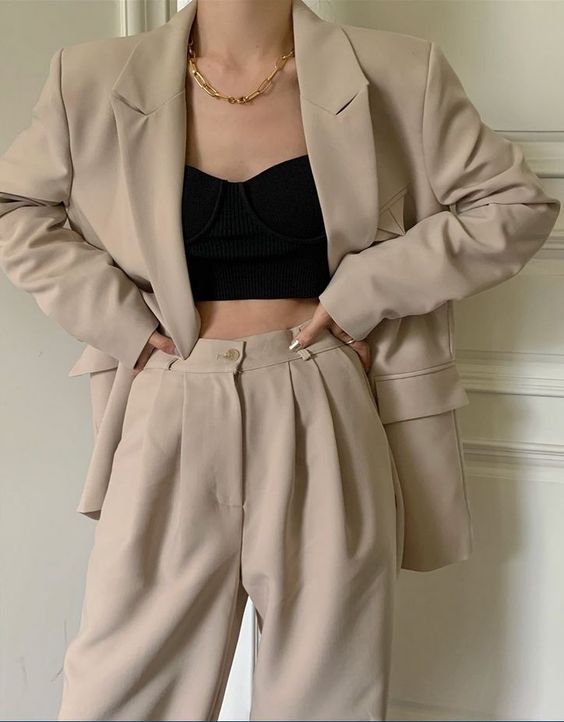 The lovechild of the hip-length blazer and the oversize cardigan sweater, the long and loose blazer is ultra-casual. It's so casual, in fact, that it often comes in an open style, with no buttons whatsoever.
Also Read: Latest Fashion Trends for Women
3. Short and Slim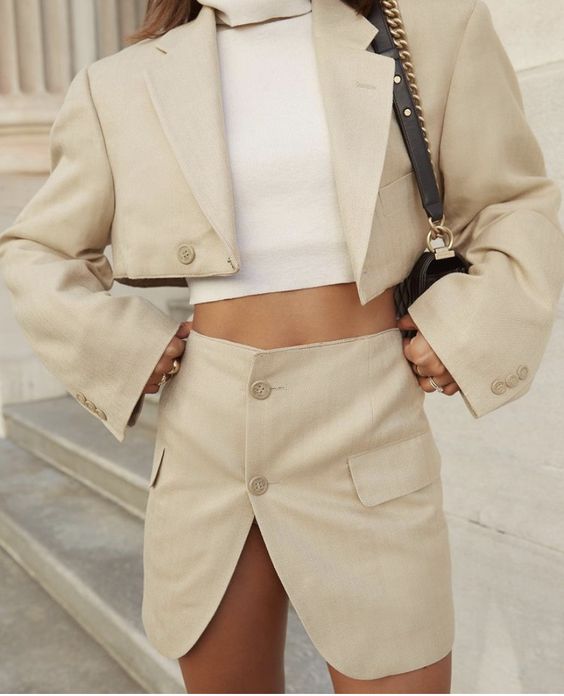 Cropped blazers with above-the-waist hems have made a splash on the runway, and with good reason: they tend to look excellent on models and others with long, lean figures. Shorter women often seek fitted styles that accentuate the slimmest part of the waist and end near the top of the hip bones.
4. Belted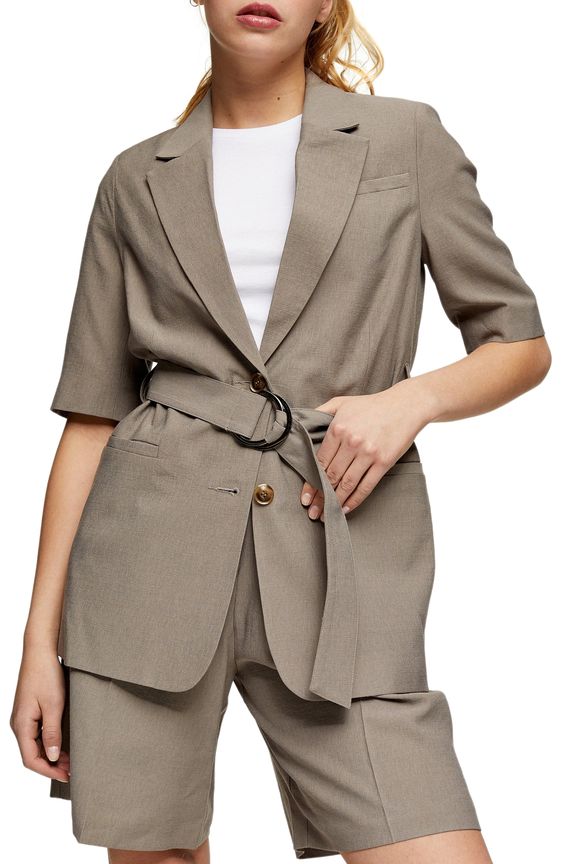 For an additional way to show off a tiny waist, consider adding a belted blazer or two to your closet. This style comes in a variety of lengths, with colours ranging from basic black to head-turning pinks and oranges.
Also Read: Show-stopping Wedding Outfit Ideas for Women
Fabric Considerations
Men's and women's blazers come in a wide range of fabrics, from no-nonsense twill to lush and romantic velvet. Heavy fabrics make wintertime blazers warm enough to double as outerwear, while lightweight blazers are well suited for hot temperatures.
Climate isn't the only consideration when it comes to choosing a blazer fabric, though. To add some edge to your look, check out the latest blazers in materials like faux leather, black lace, and denim. For a slouchier style, look into casual knit blazers made of soft cotton yarns and other textiles used in sweaters and sweatshirts.
Finding the Right Fit
When it comes to blazers, a fabulous fit equals a fabulous look. It's especially important to know your body's precise measurements when you set out to buy blazers online. Use a cloth measuring tape to determine the circumference of your waist as well as the widest parts of your torso and chest. You should also measure the distance between the shoulder seams on a well-fitting top, and the distance from the shoulder seam to the wrist. Men's blazers often come in four different lengths, so be sure to read the sizing information carefully during online blazer shopping trips.
Also Read: Bridal Lehenga Trends
Customizing Your Look
Part of the fun of wearing a blazer is dressing it up or down to suit the occasion. You may find yourself styling a single blazer three different ways in one day: with a crisp oxford shirt for the office, with a trendy scarf for a casual lunch meet, and with a statement necklace or tie for an after-work party.
Blazers practically beg for mixing and matching. Long women's blazers look great with leggings, while short ones pair well with pencil skirts and dresses. Skinny jeans make lovely companions for blazers of nearly any length. Men's blazers tend to work with many types of trousers, from denim to corduroy. Wear a traditional navy blue blazer with a polo shirt, chinos, and classic gold cufflinks for a preppy look, or don an ultra-fitted black blazer with a T-shirt, distressed jeans, and a beanie for a movie date or rock concert.
Whether you're a conservative dresser or a style pioneer, when you buy blazers, you won't regret investing in such a versatile wardrobe choice. Handy to have for numerous business settings when teamed up with suit-style trousers or an understated sheath dress, a blazer can take your look from so-so to sophisticated and stylish. For social occasions, you'll be the life of the party when you're wearing a brightly-coloured women's blazer. Casual blazers, formal blazers, single breasted, double breasted, long and loose, short and slim, and more—with so many types of blazers online to choose from, you'll definitely need to order more than one!
Top Ethnic Wear Brands in India | Ethnic Wear Ideas | Best Anarkali Suit | Best Traditional Dresses | Bollywood Actress in Wedding Dress | Eid Outfits Ideas | How to Choose Salwar Kameez | Types of Lehenga Choli | Different Kurta Style | Types of Silk Sarees | Right Skin Care Routine Steps | How to Get Rid of Pimples | Best Running Shoes For Women | Top 8 Places To Visit In India | Tips on How to Get Rid of Dandruff | Incredible Health Benefits of Running |