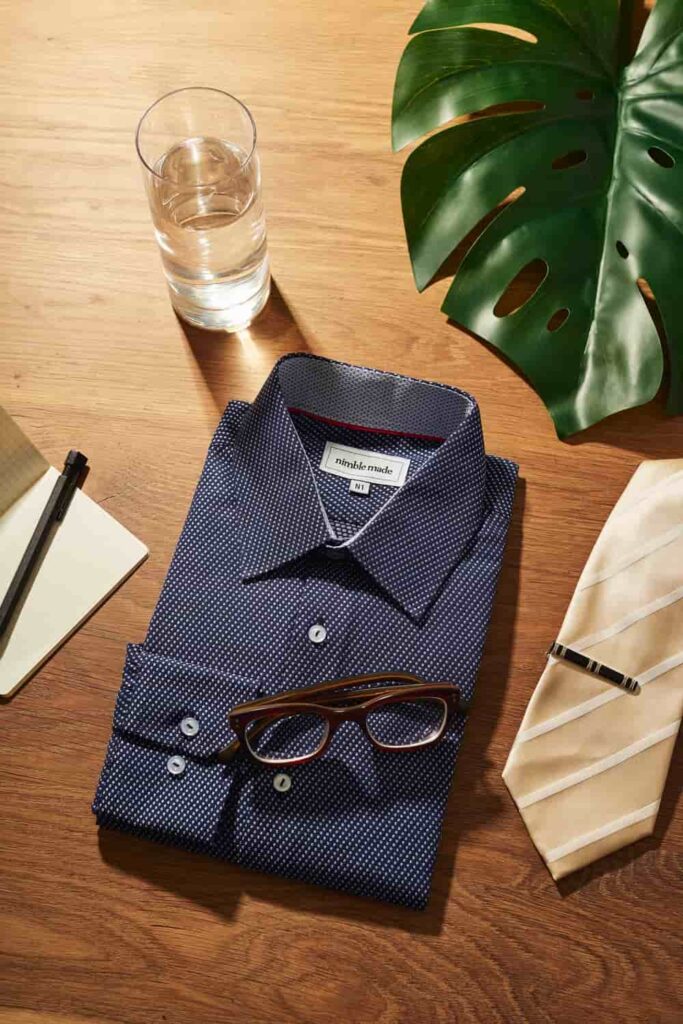 Show-stopping outfits that reflect the latest fashion trends and easily flatter your figure are what you need to impress. One way to put together outstanding ensembles is with the help of a nice-looking shirt, one that's loved for its timeless vibe and its ability to take you between looks! There are elegant dress shirts that instantly amp up your style for those special occasions as well as casual shirts featuring funky prints that you can wear with jeans, and shorts. It's not all about design, however; shirts also need to flatter your figure. You could splurge on an expensive designer item but unless it fits well, it won't make an impact. You won't feel confident in it either. To help you make the right choice, we've compiled this handy buying guide on how to choose a shirt. Read on to learn the secrets of a great purchase!
What Type of Shirt Are You Looking for?
There are many, many types of shirts and different regions have their own variations. However, there are several popular styles, a few of which you're probably very familiar with.
Dress Shirts
Dress shirts top the list for their smart and formal style. They're absolute essentials for people looking to rock formal wear at a snazzy event. They are usually stiff-collared with button-down plackets from the collar to the hem. They're mainly worn with ties and jackets or blazers for an even more dressed-up look. You need one of these stylish garments if you want to make a statement at a formal occasion. Men's dinner shirts are a type of dress shirts and are almost exclusively worn with formal pants, blazers, and suits. Think black tie and white tie events.
Casual Shirts
Casual shirts are excellent clothing choices and if you love sporting jeans, chinos, shorts, and skirts, you definitely need to grab one of these! They come in many designs, some with tabs on the shoulders, others with tie-up details on the waist. You can also choose from the short sleeve and sleeveless options as well as cropped shirts and rugged shirts for hiking and trekking. Kids' choices are even more extensive and can feature adorable overlays in animal shapes, flower motifs, and other fun details.
Polos, Henleys, and T-Shirts
Perhaps the most familiar garments—polo T-shirts, Henleys, and T-shirts—stand out for their timeless vibe and easy to style appeal. They go with any casual bottoms, whether you choose to team them with maxi skirts, cargos, shorts, or jeans. They also flatter people of all age groups. You can own them with flair by adding personal touches like beaded jewellery, scarves, caps, and so much more. If there's any casual top you're looking to get, we recommend one or all of these clever shirt designs.
Nightshirts
Nightshirts are nothing more than nightwear. They come in many different styles and designs. Choose one that's a little oversized and soft.
Size and Details Matter
It's easy to find your size in nightshirts and T-shirts. Typically, there's large, medium, and small. Just pick what fits and you're set. With dress shirts, however, there's more than just size. Aside from the 'L,' 'M,' and 'S' labels, you need to consider the placket, back pleat options, collar style, and cuff style. A poor choice can ruin what would otherwise be a smart, well put-together outfit.
Plackets and Back Pleats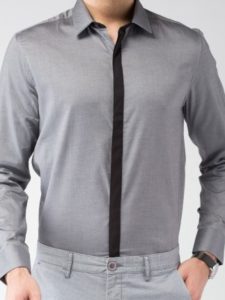 One of the most popular and familiar placket styles is the traditional design where the buttons are visible and run down from the collar to the hem. Casual shirts almost always feature this placket as do conventional formal shirts. Next is the fly-front placket where the buttons are hidden beneath an extra layer of fabric. This provides a very sleek, clean touch. You can find this style in semi-formal and formal shirts. French plackets are a third option. Like fly front choices, they're neat but without concealing the buttons. Instead, they feature fabric that folds over itself to mask the stitching. For first-time shirt shoppers, we suggest going for traditional plackets and fly front plackets. You can always add shirts with French plackets to your closet once you've built a nice collection of the others.
When it comes down to pleats, the back of a shirt may or may not be pleated. It's entirely your choice. Rather than style, it has more to do with accommodating one's frame. People with larger builds may find that pleated shirts make for a comfortable fit and may even lend a slimmer silhouette. We suggest trying on shirts with and without back pleats to see if they suit your taste.
Collars and Cuffs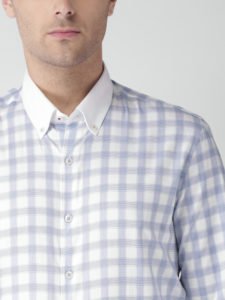 The most noticeable aspect of a shirt, the collar, can make or break your look. Spread collars are the most common and perhaps one of the most popular styles. You can wear them with a tie for fancy affairs and without one to keep the look casual. Small collars are like spread collars except that they're cut shorter. While they do look very neat, you can't really wear a tie with them. Limit them to casual and smart-casual wear when ties aren't necessary. Mao or mandarin collars are the third style and they're immediately distinguishable for their lack of wings. They look incredibly neat and minimal, perfect if you love the contemporary look. You can pair them with smart Nehru jackets if you want to wear them to formal occasions. A fourth collar style is a button-down design where the ends are buttoned down. We like wearing them with preppy attire like cardigans or casual jackets and slim-fit pants. You can wear them with ties but we wouldn't really recommend it.
Cuffs are as important as collars, size, and fit. While there are quite a number of styles, two that would serve you well is the barrel cuff and the French cuff. Most casual shirts sport barrel cuffs as do traditional formal shirts. They can feature many designs, some faceted and others round. French cuffs, where the fabric folds back on itself, are deemed dressier and should ideally be worn with formal wear.
Mind the Fit!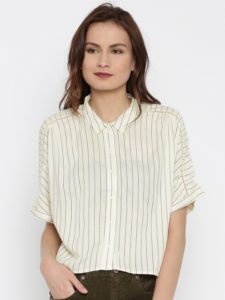 What good is a shirt that doesn't flatter the figure? Like all garments, it should play up your good points and cleverly conceal what you want to hide. There are several fits to choose from, one of which is the classic fit that features a boxier cut. Choose this if comfort matters more than style and if you have a larger frame. The slim fit, a more contemporary cut that hugs the torso a lot more than the classic fit, is another option. It looks best on people with slimmer physiques. A variation of this style is the super skinny fit, not the best cut for anyone! If neither classic nor slim fits appeals to you, opt for the modern or contemporary fit that's a blend of the two. It's very flattering in terms of both comfort and fashion. We love this super stylish cut!
Armed with this shirt buying guide, you should be able to make informed decisions on how to choose a shirt. Whether you need a shirt for work, casual wear, or a special event, we hope you walk away with super stylish creations that cater to your taste and flawlessly flatter your figure!