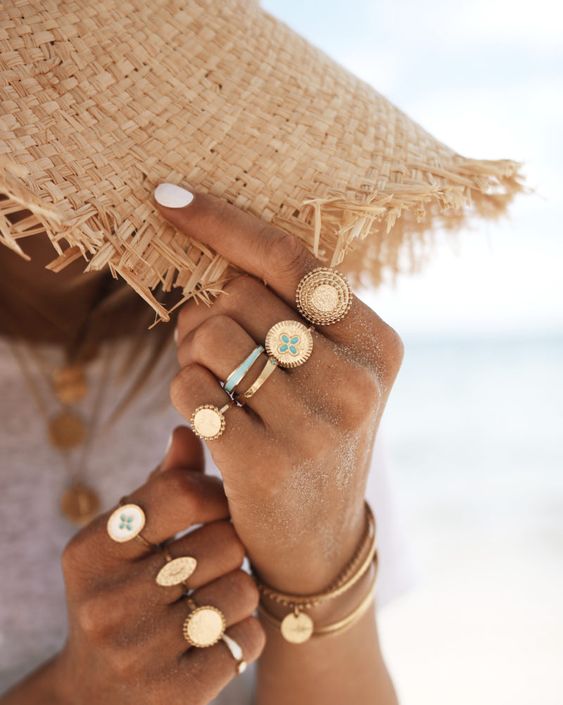 Bikinis or one-pieces, swimwear is excellent when hitting the water. But when your agenda for the beach does not or involves very less water contact, you need to look beyond the 'swimwear' look.
Apart from the fun with water, many come to the beach with the intention to chill and possibly get a good tan throughout the body. Either way, you are sure to catch the attention of some onlookers. So, why not leave a dazzling impression on them with your uber cool style statement. Creating a style statement doesn't just revolve around dressing up. All it needs is to identify points of improvement in the style and hide/rectify them, in the smallest or prominent ways. In the case of beachwear for women, accessories possess the potential to make or break a look.
Focus on improvement in style, design and comfort was the very factor that brought about the necessary changes to make beachwear for women as it is today.
Hence, one needs to be conscious of their accessory choices with beachwear and InfiFashion intends to help in that search. Here are some essentials that you could consider to spark up your beachwear.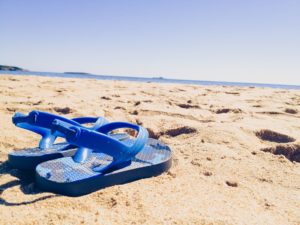 Let's tackle the often ignored aspect first – footwear. The general image you have in mind is why footwear. Anything would work and I won't be even wearing much. But understand this, depending on the season you are hitting the beach, the temperature would be a factor. Also, sand sticking around your sole isn't the pleasant an idea. Another advantage is that colourful sandals can add a quirky touch to your beach look that stands out. We would personally recommend going for light-weight rubber ones as they are most comfortable and easy to tuck in your carry-on bag.
Then there's the cute summer hat that doesn't just protect you from the sweltering sun but also becomes a cool addition to your look. There are many options to go for and equally numerous ways to style them. Like, there's the panama hat which you try a ribbon around for a simple finish or go for a simple floppy hat that would be quite eye-catching with your swimsuit.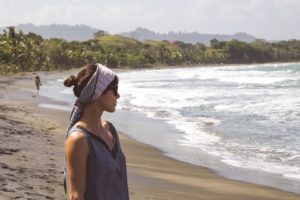 The beach is just as good a time to flaunt the wardrobe staple, the scarf. You can wrap it around or your neck or use it as a head scarf. Either way, the scarf possesses some serious potential for experimentation so feel free to go beyond the ordinary.
The go-to accessory choice for most occasions works wonders on the beach too. The trend of pairing necklaces with your swimsuits are has been quite steady for a while. So why not try it? You could opt for blue, green or other colourful beaded options in necklaces or settle with the classic gold pendant necklace that's a stunner with bikinis, especially black.
Sunglasses could get an article of their own but let's stick to the basics here for now. Apart from style factors, there are other factors that one should strongly consider when it comes to beach wear accessories. For example, ensure that your sunglasses have a scratch resistant coating. Lots of sand on the beach, so you wouldn't want them to ruin your sunglasses. Also, the UV protection aspect isn't just a fad but a necessity today. So, do invest in getting one that provides good sun protection. Apart from shielding your eyes from the harsh sun, they provide good cover to tired eyes too. A long day at the beach will gradually have an effect on you.
Now, that we've covered the core essentials, let's move to the styling aspect. Ideally, there are two major options that people usually opt for in sunglasses for the beach. The first is a classic big pair of dark sunglasses. But if you are looking to go for something different this time around, opt for mirrored glasses. These versatile pair of shades give a sophisticated yet fun loving vibe at the same time.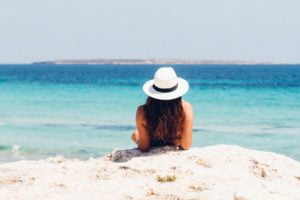 So, that was our take on beach accessories for women. These should be able to sail you through many stylish looks for the beach with the right balance of comfort and eye-catching appeal.
Explore many more such eye-catching style tips and keep yourself in sync with the current trends and interesting styles from the fashion circuit with InfiFashion. We provide regular in-depth insights into all things fashion.